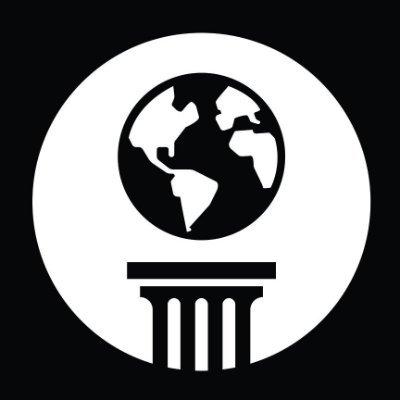 For Immediate Release
April, 20 2011, 04:48pm EDT
Contact:
Ted Zukoski, Earthjustice, (303) 996-9622
Tim Preso, Earthjustice, (406) 586-9624
Kristen Boyles, Earthjustice, 206-343-7340 ex 1033
House Republicans Move to Open Forest Lands to Development
Millions of acres of America's finest natural areas targeted
SAN FRANCISCO
House Republicans have introduced two bills aimed at dismantling a decade of environmental protections that have kept some of America's cleanest water pure and finest forests standing.
HR 1581 calls for the reversal of the 2001 Roadless Rule, a rule that protects our nation's wildest forests, opening up approximately 49 million acres of national forest lands to logging, oil and gas development, road building and mining. The bill would also rescind Interior Secretarial Order 3310 issued by Secretary Ken Salazar in December 2010 that orders federal land managers to identify and protect wilderness quality.
The sweeping bill was prepared by House Majority Whip Kevin McCarthy (R-Calif.), National Parks, Forests, and Public Lands Subcommittee Chairman Rob Bishop (R-Utah), and Western Caucus Chairman Steve Pearce (R-New Mexico) with 23 Republicans cosponsoring it.
"The pristine forest lands threatened by these bills provide a last refuge for many of our nation's beloved wildlife species in an era when many of America's wild animals are facing shrinking habitat," Earthjustice attorney Tim Preso said. "This bill threatens to kill off wide-ranging species that just cannot survive in the developed landscape. We are talking about grizzly bears, wolves, elk, and bighorn sheep. The bill would also remove protections for some of our last, best fisheries, including blue-ribbon trout streams and some of the last available spawning habitat for imperiled wild salmon."
Another measure introduced in the House, HR 1202, would permit "timber activity" on every acre of every national forest "notwithstanding any other law." This bill would apparently permit commercial logging even in designated wilderness, even if it destroyed municipal watersheds, even if it eliminated all deer and elk habitat on forests, and even if it cut down every bald eagle nest in the national forest system. This measure was sponsored by eight Republican House members.
"Teddy Roosevelt championed the 190-million acre national forest system so that Americans would always have clean water to drink, wildlife to hunt and fish, and wild places to test oneself," said Earthjustice attorney Ted Zukoski. "These values are even more important now than they were in the early 1900s. The bills introduced in Congress this year would turn back the clock, taking us back to the 'anything goes' days of the 19th Century when indiscriminate logging was destroying our watersheds, exterminating our wildlife, and developing the country's last wild places."
Earthjustice has worked for decades in the courts to preserve these ecologically important and diverse lands. Legal work continues on several unresolved cases regarding roadless areas of America's national forests, as well as protection for wild deserts, red-rock canyons, and other undeveloped public lands. Protecting America's natural areas targeted by the House bill will now likely fall to the US Senate.
"These House Republicans apparently won't be content until every acre is logged and paved," said Earthjustice attorney Kristen Boyles, who noted that millions of Americans have consistently voiced support for protecting these public lands. "Shame on them for trying to undo the will of the people."
Earthjustice is a non-profit public interest law firm dedicated to protecting the magnificent places, natural resources, and wildlife of this earth, and to defending the right of all people to a healthy environment. We bring about far-reaching change by enforcing and strengthening environmental laws on behalf of hundreds of organizations, coalitions and communities.
800-584-6460
LATEST NEWS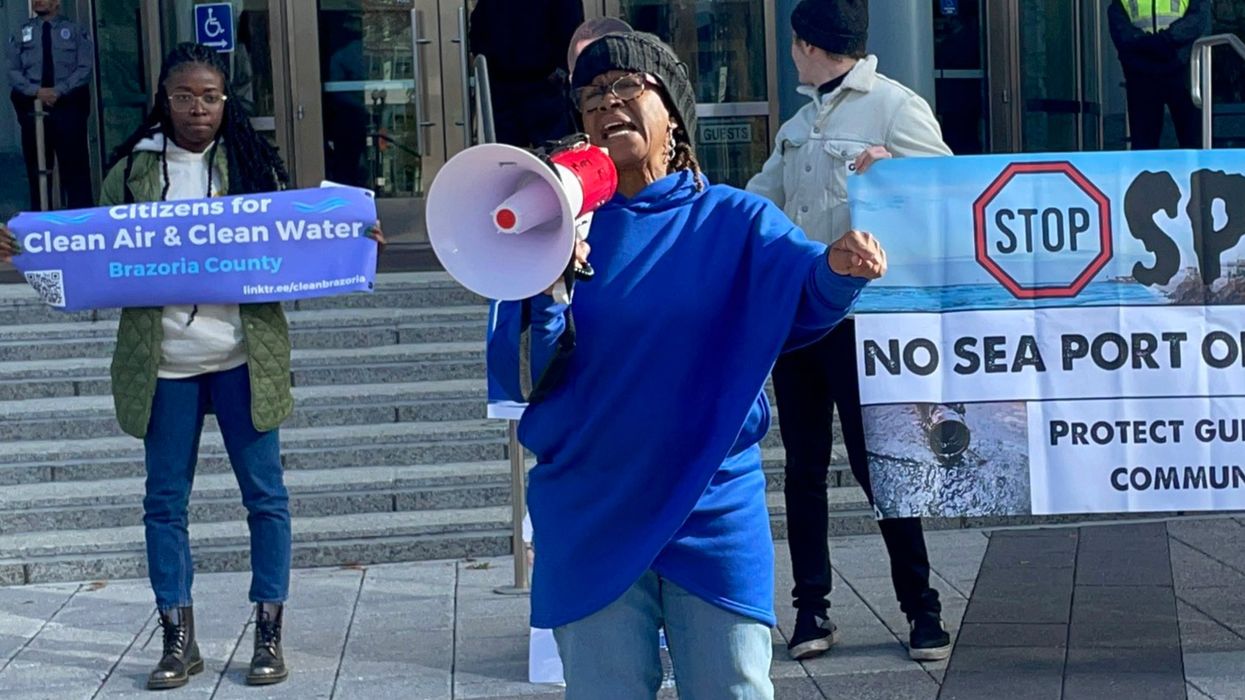 "It's hypocritical for the Biden administration to allow these things to get built and then say the U.S. wants to decrease its own emissions," said one climate campaigner.
The Biden administration's plan to potentially allow four new oil terminals along the Texas Gulf Coast would unleash a "carbon bomb" potentially equivalent to three years of all U.S. emissions and belie President Joe Biden's stated intent to "act boldly on climate," according to an analysis published on Tuesday.
The analysis—which was conducted for The Guardian by Global Energy Monitor, a San Francisco-based NGO that tracks fossil fuel projects around the world—found that if all four terminals are built and operate at full capacity for their expected 30-year lifespan, they will generate a staggering 24 billion metric tons of greenhouse gases.
According to The Guardian:
The federal government has already quietly approved the Sea Port Oil Terminal project, a proposed offshore oil platform located 35 miles off the Texas coast, south of Houston, and will decide whether to allow three other nearby oil terminal proposals. Combined, the four terminals would expand U.S. oil exports by nearly seven million barrels every day, handling the capacity of half of all current national oil exports.
"The amount of oil going through these projects, and the resulting emissions, are pretty astounding," said Global Energy Monitor analyst Baird Langenbrunner.
\u201cIncreasing oil production is completely at odds with the Biden administration's stated goals of climate progress. https://t.co/1YqchQpfSw\u201d

— Food & Water Watch (@Food & Water Watch) 1677016894
Sea Port Oil Terminal (STOP), the largest of the projects, would produce an estimated seven billion metric tons of annual greenhouse emissions, followed by Bluewater Texas (6.7 billion metric tons), Blue Marlin (6.6 billion), and Texas GulfLink (3.8 billion). In 2019, U.S. emissions totaled 6.6 billion metric tons, according to the analysis.
"Even if the emissions are a bit lower... we are fast-forwarding ourselves to the date where we have to stop completely emitting," said Langenbrunner. "Any extra emissions are in direct conflict with climate goals and it's hypocritical for the Biden administration to allow these things to get built and then say the U.S. wants to decrease its own emissions."
SPOT was approved by the Biden administration last November over the strong objections of climate, environmental, and other campaigners. As currently planned, the project would consist of several pipelines—the longest of them 50 miles long—storage tanks, and a deepwater oil export platform.
Last month, green and community groups sued the U.S. Department of Transportation's Maritime Administration (MARAD) over its approval of SPOT.
\u201cRice\u2019s whales lost 22% of their population after the Deepwater Horizon disaster, and now they\u2019re among the most endangered marine mammals on Earth, with fewer than 50 left. That\u2019s one reason why we\u2019re fighting the Sea Port Oil Terminal in court. \nhttps://t.co/SBaZOngGas\u201d

— Center for Biological Diversity (@Center for Biological Diversity) 1674665079
"Licensing SPOT exclusively serves the fossil fuel industry's goal of extracting every last drop of oil from the Permian Basin, while failing the communities and ecosystems of the Gulf, our nation, and global climate," Devorah Ancel, a senior attorney at the Sierra Club—one of the groups filing the suit— said at the time.
"Considering the administration's stated commitment to 'tackle the climate crisis,' it is particularly troubling that MARAD's review of SPOT's environmental and community impacts entirely fails to account for the project's significant contributions to climate change," Ancel added, "including impacts from excessive greenhouse gas pollution that will push temperatures higher in the Houston area and disrupt global climate."
News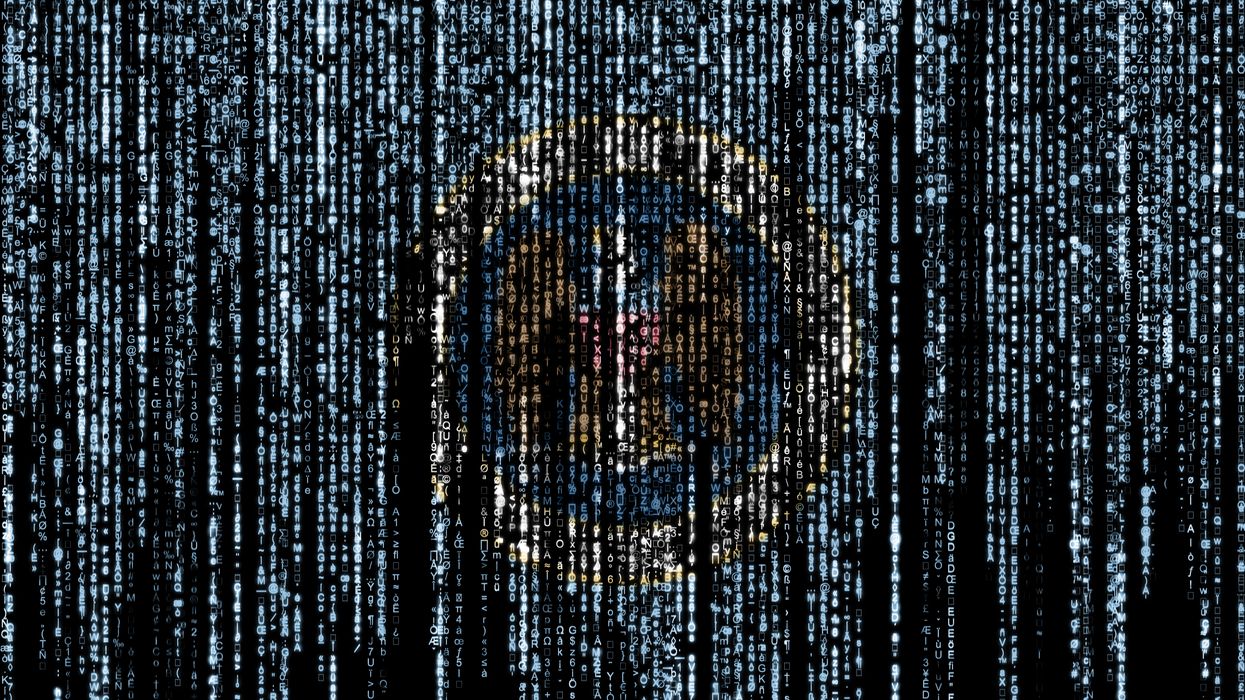 "If the courts are unwilling to hear Wikimedia's challenge, then Congress must step in to protect Americans' privacy," said the Knight First Amendment Institute's litigation director.
Privacy advocates on Tuesday blasted the U.S. Supreme Court's refusal to hear the Wikimedia Foundation's case against a federal program for spying on Americans' online communications with people abroad.
The nonprofit foundation, which operates Wikipedia, took aim at the National Security Agency (NSA) program "Upstream" that—under Section 702 of the Foreign Intelligence Surveillance Act—searches emails, internet messages, and other web communications leaving and entering the United States.
"In the course of this surveillance, both U.S. residents and individuals located outside the U.S. are impacted," the foundation explained in a statement. "The NSA copies and combs through vast amounts of internet traffic, including private data showing what millions of people around the world are browsing online, from communications with friends and family to reading and editing knowledge on Wikipedia and other Wikimedia projects."
"This government surveillance has had a measurable chilling effect on Wikipedia users, with research documenting a drop in traffic to Wikipedia articles on sensitive topics, following public revelations about the NSA's mass surveillance in 2013," the group added.
Last August, Wikimedia—represented by the ACLU, Knight First Amendment Institute at Columbia University, and the law firm Cooley LLP—petitioned the high court to take up the case after a divided panel of the U.S. Court of Appeals for the 4th Circuit dismissed it based on the "state secrets privilege."

"The Supreme Court's refusal to grant our petition strikes a blow against an individual's right to privacy and freedom of expression—two cornerstones of our society and the building blocks of Wikipedia," said Wikimedia legal director James Buatti. "We will continue to champion everyone's right to free knowledge, and urge Congress to take on the issue of mass surveillance as it evaluates whether to reauthorize Section 702 later this year."
\u201cDisappointing decision today by the Supreme Court to deny cert in Wikimedia v. NSA, a challenge to the mass surveillance of Americans' international communications. \n\nIn short: the government's unjustified claims of secrecy prevailed over the rule of law. https://t.co/NZirFIjXfF\u201d

— Ashley Gorski (@Ashley Gorski) 1676998617
As Common Dreamsreported earlier this month, in a separate case, the ACLU sued the NSA along with the Central Intelligence Agency, Department of Justice, and Office of the Director of National Intelligence for failing to respond to public records requests for information about Section 702, which will expire if it is not reauthorized.
"Before Congress votes on reauthorizing this law, Americans should know how the government wants to use these sweeping spying powers," Patrick Toomey, deputy project director for the ACLU's National Security Project, said at the time.
Responding to the development in the Wikimedia case on Tuesday, Toomey declared that "the Supreme Court let secrecy prevail today, at immense cost to Americans' privacy."

"We depend on the courts to hold the government to account, especially when it wields powerful new technologies to peer into our lives like never before. But the Supreme Court has again allowed the executive branch to hide abuses behind unjustifiable claims of secrecy," he continued. "It is now up to Congress to insist on landmark reforms that will safeguard Americans in the face of the NSA's mass spying programs."
In a series of tweets about the case, the ACLU asserted that "we all deserve to use the internet without fear of being monitored by the government" and by declining to hear the case, "the court has slammed shut one of the only doors left to hold the NSA accountable for surveillance abuses revealed in 2013" by whistleblower Edward Snowden.
That thread concluded with a call for Congress to kill Section 702—which Snowden himself echoed on the platform:
\u201cThe @ACLU is exactly right, here. Call Congress.\u201d

— Edward Snowden (@Edward Snowden) 1677007904
Alex Abdo, litigation director of the Knight First Amendment Institute, joined them in urging action from U.S. lawmakers.
"This decision is a blow to the rule of law," Abdo said of the high court. "The government has now succeeded in insulating from public judicial review one of the most sweeping surveillance programs ever enacted. If the courts are unwilling to hear Wikimedia's challenge, then Congress must step in to protect Americans' privacy by reining in the NSA's mass surveillance of the internet."
News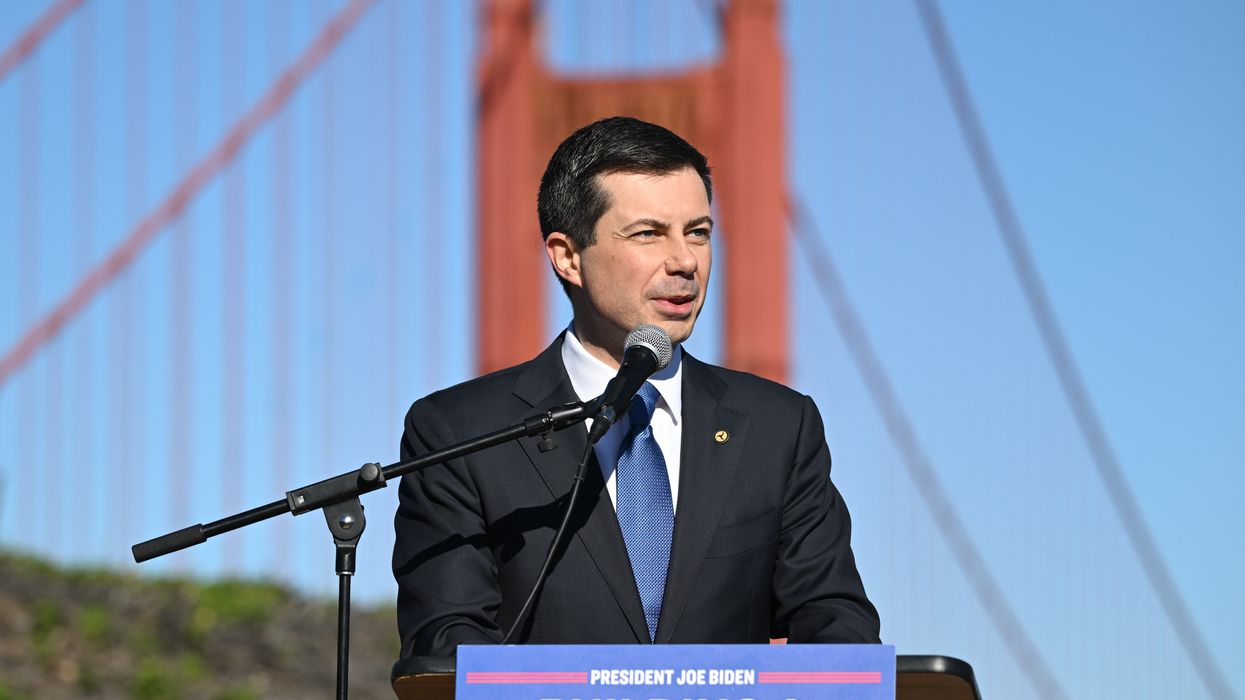 "Rank-and-file railroad workers can diagnose and fix the problems. We will believe Pete Buttigieg is serious when he starts talking about public ownership of critical railroad infrastructure and enacting some of our solutions."
U.S. Transportation Secretary Pete Buttigieg's newly unveiled plan to improve railroad safety is inadequate, an inter-union alliance of rail workers declared Tuesday.

The U.S. Department of Transportation's (USDOT) blueprint for holding rail corporations accountable and protecting the well-being of workers and affected communities comes after a Norfolk Southern-owned train overloaded with vinyl chloride and other carcinogenic chemicals crashed in East Palestine, Ohio on February 3, precipitating a toxic spill and fire that has sparked fears of air pollution and groundwater contamination.
In contrast to the hundreds of U.S. derailments that go largely unnoticed each year, the unfolding environmental and public health disaster on the Ohio-Pennsylvania border has helped expose the dangerous consequences of the Wall Street-driven transformation and deregulation of the freight rail industry—a long-standing process intensified by the Trump administration and so far unchallenged by the Biden administration.
"Profit and expediency must never outweigh the safety of the American people," Buttigieg—who has yet to exercise his authority to restore previously gutted rules and was mulling an industry-backed proposal to further weaken federal oversight of train braking systems as recently as February 10, according toThe Lever—said Tuesday in a statement.
"We at USDOT are doing everything in our power to improve rail safety," said Buttigieg, "and we insist that the rail industry do the same—while inviting Congress to work with us to raise the bar."
USDOT called on Norfolk Southern and other rail carriers to "provide proactive advance notification to state emergency response teams when they are transporting hazardous gas tank cars through their states instead of expecting first responders to look up this information after an incident occurs" and to "provide paid sick leave," among other things.
The department also urged Congress to increase how much it can penalize companies for safety violations, noting that "the current maximum fine, even for an egregious violation involving hazardous materials and resulting in fatalities, is $225,455." As Buttigieg tweeted, "This is not enough to drive changes at a multibillion-dollar company like Norfolk Southern."
Finally, USDOT committed to strengthening its regulation of the rail industry by "advancing the train crew staffing rule, which will require a minimum of two crew members for most railroad operations," and by "initiating a focused safety inspection program on routes over which high-hazard flammable trains (HHFTs) and other trains carrying large volumes of hazardous material travel," among other proposals.
"Each of these steps," the agency said, "will enhance rail safety in the United States."
But according to Railroad Workers United (RWU), which focused in particular on the issue of train crew staffing, "there are too many holes" in Buttigieg's plan to ensure the safety of the nation's rail system.
"As currently written, the proposed rule could allow for numerous instances of single-crew operations in the coming years," RWU tweeted. The alliance also shared a letter it sent to USDOT last September accusing the Federal Railroad Administration of "attempting to placate unions, community groups, and the general public on the one hand with a 'two-person train crew rule' while, on the other hand, signaling a green light to the industry to run trains with a single crew member."
\u201cThere are too many holes. As currently written, the Proposed Rule could allow for numerous instances of single crew operations in the coming years. #railsafety\u201d

— Railroad Workers United \u270a (@Railroad Workers United \u270a) 1676992398
The U.S. endures more than 1,000 train derailments per year and has seen a 36% increase in hazardous materials violations committed by rail giants in the past five years.
After another Norfolk Southern train carrying hazardous materials derailedlast week near Detroit, Michigan, Sen. Bernie Sanders(I-Vt.) joined RWU in characterizing these daily occurrences as predictable—and preventable—outcomes of cost-cutting and profit-maximizing policies pushed by rail industry bosses and financial investors.
Given the scale of the problems and the slow pace and limited nature of the rulemaking process, RWU recently implored the U.S. labor movement to support the nationalization of the country's railroad system, arguing that "our nation can no longer afford private ownership of the railroads; the general welfare demands that they be brought under public ownership."
The alliance reiterated that demand on Tuesday, writing on social media that "we will believe Pete Buttigieg is serious when he starts talking about public ownership of critical railroad infrastructure and enacting some of our solutions."
\u201cRank-and-file railroad workers can diagnose and fix the problems. We will believe

Pete Buttigieg

is serious when he starts talking about public ownership of critical railroad infrastructure and enacting some of our solutions.\u201d

— Railroad Workers United \u270a (@Railroad Workers United \u270a) 1676997003
As More Perfect Union noted, the six most "urgent changes" outside of nationalization recommended by RWU to "improve safety and stop the railroads' worst excesses and abuses" include:
Preserve the standard two-person crews;
Restrictions on train length;
Adequate time off for rail workers to mitigate fatigue;
Proper staffing levels to allow work to be done safely and efficiently;
Equip all railcars and trains with electrically controlled pneumatic (ECP) brakes; and
Implement safety programs that pinpoint hazards, not worker behaviors.
Brotherhood of Locomotive Engineers and Trainmen (BLET) national president Eddie Hall, meanwhile, said in a statement that Buttigieg "is correct in saying that 'a healthy and well-supported workforce is a safer workforce.'"
"It's outrageous that 79% of the American public employed in the private sector receive paid sick leave benefits but not locomotive engineers and conductors, the essential workers who keep the supply chain operating," said Hall. "Many of our union's general chairmen are currently in talks with the railroads about correcting this safety lapse and injustice."
The Biden administration and Congress recently imposed a contract without paid sick leave on rail workers who were threatening to strike, and federal lawmakers have refused to pass legislation extending the lifesaving benefit to the millions of workers who lack it nationwide.
While Hall praised Buttigieg for saying that "profit and expediency must never outweigh the safety of the American people," the union leader lamented that the transportation secretary "didn't say anything specifically about 'PSR,' the operating model adopted by the nation's largest railroads designed to cut corners and boost profits."
"I assure you the 'S' in PSR is not about safety," said Hall. "Under PSR or Precision Scheduled Railroading, which in itself is an oxymoron, the railroads have cut the workforce by nearly a third over the past six years. They have reduced the number of thorough inspections of rail cars, along with other service cuts. Under the PSR model the largest railroads have lengthened trains to as long as three miles from end to end and intentionally slowed the supply chain."
"Railroads largely self-regulate and PSR has led to irresponsible practices at the cost of safety," he added. "It needs to be eliminated or reformed."
The National Transportation Safety Board is currently investigating the cause of the derailment in East Palestine. The U.S. Environmental Protection Agency on Tuesday ordered Norfolk Southern to pay for all associated cleanup work.
News
SUPPORT OUR WORK.
We are independent, non-profit, advertising-free and 100%
reader supported.