Opinion
Climate
Economy
Politics
Rights & Justice
War & Peace
LATEST NEWS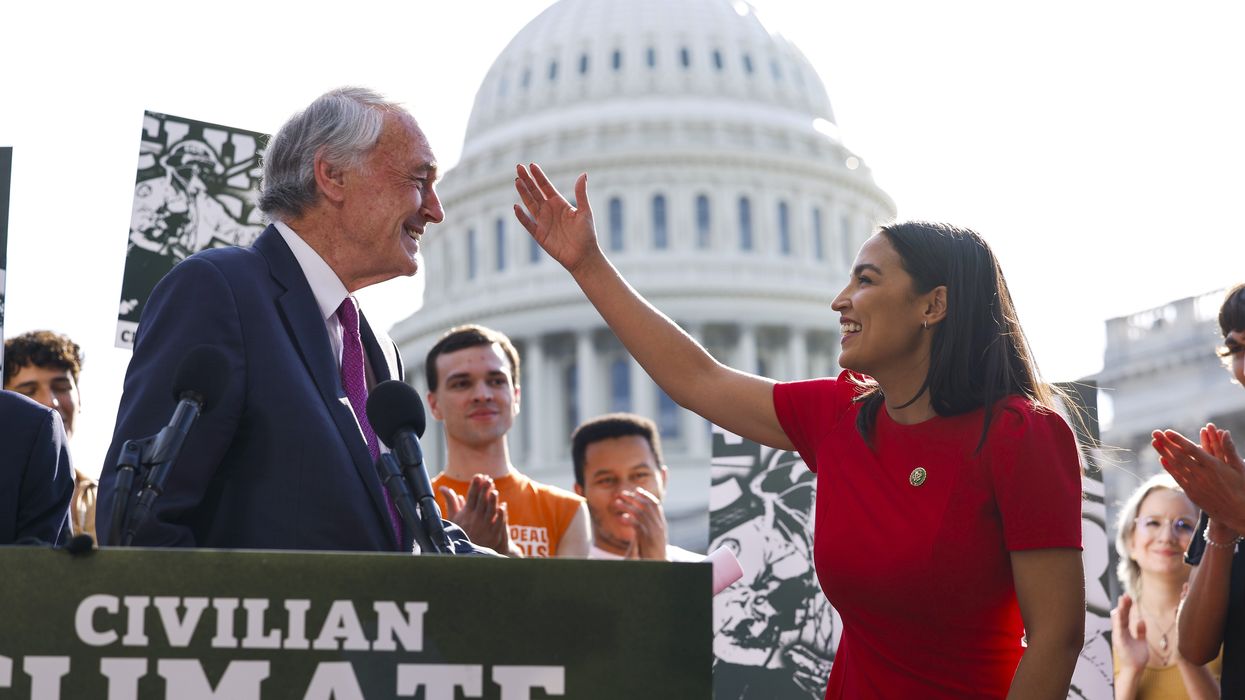 Progressive members of Congress, including Sen. Ed Markey and Rep. Alexandria Ocasio-Cortez, urged the president to support a complete phaseout of fossil fuels.
Sen. Ed Markey and Rep. Alexandria Ocasio-Cortez on Thursday led a group of more than 30 U.S. lawmakers in calling on President Joe Biden to embrace a complete phaseout of fossil fuels and an immediate end to public financing of new overseas oil and gas projects as world leaders gathered for the first day of the COP28 summit in Dubai.
In a letter to the president, who decided to skip the talks, Markey (D-Mass.), Ocasio-Cortez (D-N.Y.), and 32 other members of Congress wrote that the U.S. has a "duty" to pursue more ambitious climate goals and "support other countries in adopting the principles of environmental justice that we should also prioritize here at home."
"In order to remain on target for a livable future, we urge the administration to support the move toward an extensive, expedient, and equitable phaseout of fossil fuel production and consumption," the lawmakers wrote. "A full phaseout should be inclusive of coal, oil, and fossil gas, and led by the wealthiest and highest-emitting countries, including short-term phase-down goals and climate financing to assist developing countries in executing a clean energy transition."
The letter, spearheaded by the leaders of the congressional Green New Deal Resolution, was released after the COP28 talks opened with a deal to operationalize a loss and damage fund geared toward helping low-income nations recover from the increasingly devastating climate impacts they've faced in recent years, despite doing the least to cause the planetary crisis.
The Biden administration, representing the country that is the largest historical emitter of planet-warming carbon dioxide, pledged just $17.5 million to the loss and damage fund, a sum that one campaigner called "embarrassing."
As Common Dreams reported, the administration also drew outrage by launching an oil and gas drilling auction just days before the start of the United Nations climate summit.
In a social media post Thursday, Markey called on the Biden administration to "lead by example and take bold action to end this climate emergency."
The Biden administration has thus far rejected calls to support a full phaseout of fossil fuels, allowing U.S. oil and gas extraction to surge to record levels despite increasingly dire warnings from the scientific community.
The administration has also repeatedly broken its commitment to end direct public financing for international fossil fuel projects.

In a briefing on the eve of COP28, Special Presidential Climate Envoy John Kerry told reporters that the administration supports "requiring the phaseout of unabated fossil fuel."
As Bloomberg's Lara Williams recently warned, the ambiguity of "unabated"—expected to be a hot-button term during the COP28 talks—"leaves an enormous loophole for the continued expansion of fossil fuel production under the vague promise that all will be abated in the future."
News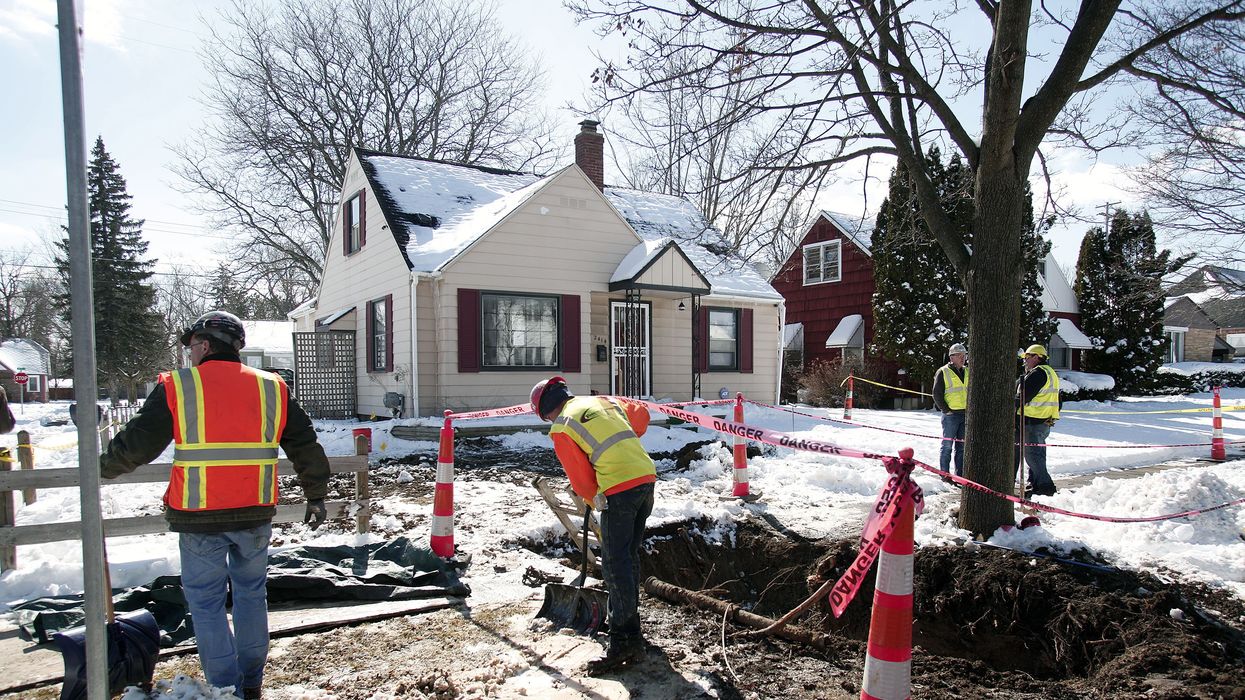 While welcoming the "long-overdue meaningful action" on drinking water safety, one campaigner argued that "much more must be done—much faster—at no cost to impacted households."
The Biden administration's proposal to better protect drinking water nationwide was met with sweeping applause on Thursday, but at least one consumer advocacy group stressed that the U.S. Environmental Protection Agency policy is "still not enough."
With its proposed changes to the Lead and Copper Rule, the administration aims to replace all lead water service lines in the United States within a decade, according to the EPA. There are also provisions intended to locate legacy lead pipes, improve tap sampling, lower the lead action level, and strengthen protections to reduce exposure.
Food & Water Watch Public Water for All director Mary Grant said that "the federal government has already waited far too long to require the elimination of these toxic lead water pipes, which poisoned the water in communities across the country," from Flint, Michigan and Jackson, Mississippi to Newark, New Jersey and Washington, D.C.
"The Biden administration has proposed long-overdue meaningful action toward the goal of eliminating lead from drinking water, but to ensure that every community has safe, lead-free water, much more must be done—much faster—at no cost to impacted households," she asserted.
Grant praised "agitators who emerged from... water contamination fights" and called on Congress to "step up to provide funding to replace the entire service line at no cost to impacted households, prioritizing low-income and environmental justice communities."
The Infrastructure Investment and Jobs Act, signed by President Joe Biden two years ago, "provided a $15 billion downpayment on this overhaul, but the total cost could exceed $60 billion," she pointed out, urging Congress to pass the Water Affordability, Transparency, Equity, and Reliability (WATER) Act.
"In a moment when many of us feel overwhelmed by bad news, the EPA's lead rule provides a ray of hope."

While additional steps are clearly needed, impacted communities and other campaigners still welcomed the progress on Thursday.
"Communities like ours... have grappled with the repercussions of lead contamination for too long," said Deborah Brown, a steering committee member of Newburgh Clean Water Project in New York. "The proposed improvements, especially the replacement of all lead service lines, signify a significant stride to safe and clean drinking water for our families and future generations. It's a step in the right direction."
Earthjustice attorney Suzanne Novak—whose legal group has represented the Newburgh Clean Water Project—said that "the EPA's proposed improvements to the Lead and Copper Rule are a much-needed response to a dire public health crisis that's been ongoing for more than a century."
"The administration's proposal takes important steps towards fulfilling the Safe Drinking Water Act's purpose of protecting human health to the extent feasible," Novak continued. "EPA has recognized that quick removal of all lead service lines is imperative, and that swift action is needed when a community has persistent high levels of lead in its water."
"Because the public health burden of lead exposure falls disproportionately on environmental justice communities," she emphasized, "we need to make sure that the final rule is equitable in how it achieves reduction of lead in drinking water across the country."
The Natural Resources Defense Council (NRDC) noted "apparent weaknesses" of the proposal, including that "water systems are not required to pay for the lead service line replacement," utilities could get extensions beyond the 10-year deadline, and the action level reduction from 15 parts per billion to 10 ppb "is less strict than the 5 ppb standards recommended by health experts and the governments in Canada and Europe."
Still, Erik Olson, senior strategic director for health at NRDC, said that "in a moment when many of us feel overwhelmed by bad news, the EPA's lead rule provides a ray of hope that we are approaching the day when every family can trust that the water from their kitchen tap is safe, regardless of how much money they have or their ZIP code."
Environmental Working Group senior vice president for government affairs Scott Faber also praised the progress, saying that "once again, President Biden's EPA is putting our families first and honoring his commitments to the American people."
The campaigner also highlighted the need to better protect communities whose drinking water is contaminated with per- and polyfluoroalkyl substances (PFAS), chemicals used in various products that persist in the environment and human body and are connected to health problems including cancers.
Biden's EPA proposed the first-ever national drinking water standard for PFAS in March. Faber said Thursday that "we're confident he will also make good on his commitment to finalize a drinking water standard for the toxic 'forever chemicals.'"
News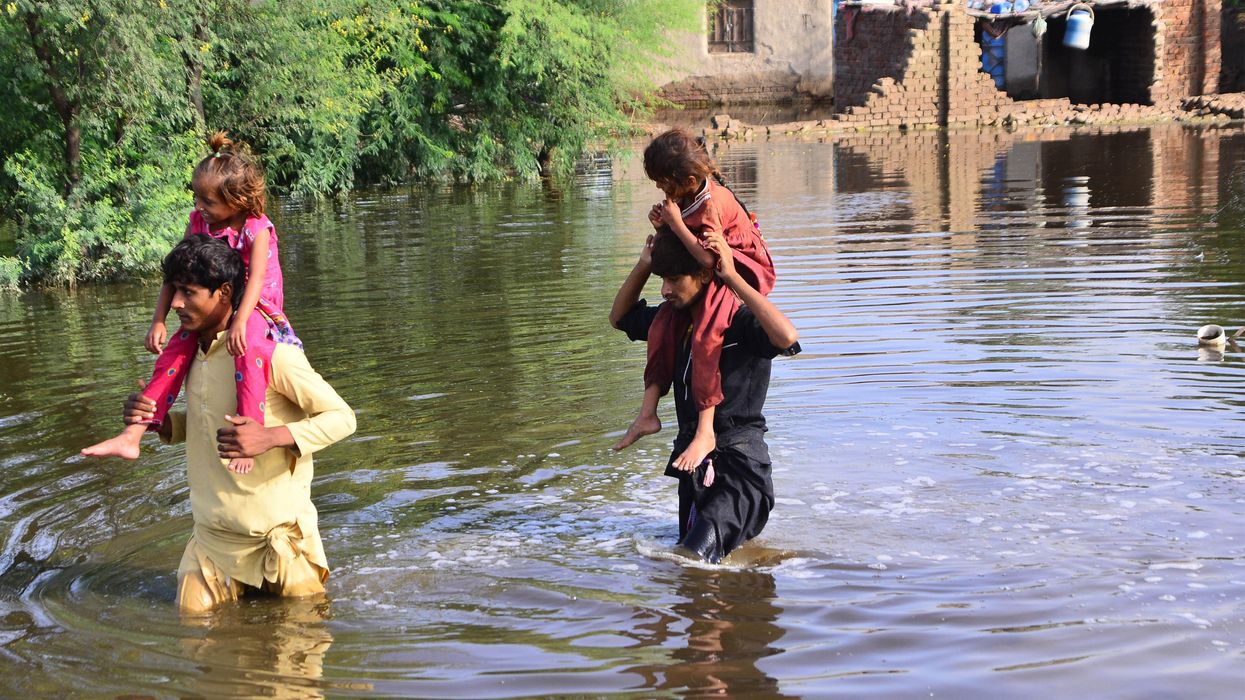 The United States' contribution of $17.5 million, in particular, was denounced as "embarrassing" for the wealthiest country in the world.
International campaigners who for years have demanded a global "loss and damage" fund to help developing countries confront the climate emergency were encouraged on Thursday as the 28th United Nations Climate Change Conference began with an agreement to make the fund operational—but said the details of the deal made clear that wealthy countries are still largely abandoning communities that have contributed the least fossil fuel emissions, only to suffer the worst climate injustices.
A recent study from the University of Delaware showed that "the unweighted percentage of global GDP lost" due to climate impacts such as long-lasting drought, catastrophic flooding, and wildfires is estimated at 1.8%, or about $1.5 trillion, and low- and middle-income countries "have experienced $2.1 trillion in produced capital losses due to climate change."
To meet the need, developing countries have said they already require about $400 billion annually in a loss and damage fund that could help governments rebuild communities, restore crucial wildlife habitats, or relocate people who have been displaced by the climate emergency—so advocates on Thursday were left wondering why the fund agreed upon at COP28 was expected to provide only about $100 billion per year by 2030.
The shortfall threatened to ensure the loss and damage fund will remain "an empty promise," said Fanny Petitbon, head of advocacy for Care France.

"We hope the agreement will result in rapid delivery of support for communities on the frontlines of the climate crisis," said Petitbon. "However, it has many shortcomings. It enables historical emitters to evade their responsibility. It also fails to establish the scale of finance needed and ensure that the fund is anchored in human rights principles."
"We urgently call on all governments who are most responsible for the climate emergency and have the capacity to contribute to announce significant pledges in the form of grants," she added. "Historical emitters must lead the way."
The United States, the largest historical contributor of the planet-heating emissions that scientists agree are fueling the climate crisis, has objected to tying loss and damage funding to each wealthy nation's emissions—perhaps partially explaining why the Biden administration pledged only $17.5 million to the fund.
Such contributions are "a drop in the ocean compared to the scale of the need they are to address," said Mohamed Adow, director of Power Shift Africa.
"In particular, the amount announced by the U.S. is embarrassing for President [Joe] Biden and [Special Presidential Climate Envoy] John Kerry," said Adow. "It just shows how this must be just the start."
Campaigners also objected to the agreement's stipulation that the World Bank will host the fund for the first four years—a demand that had been made by the U.S. and other wealthy countries—with voluntary payments from powerful governments that will be "invited," not required, to contribute.
"Although rules have been agreed regarding how the fund will operate there are no hard deadlines, no targets, and countries are not obligated to pay into it, despite the whole point being for rich, high-polluting nations to support vulnerable communities who have suffered from climate impacts," said Adow.
"The most pressing issue now is to get money flowing into the fund and to the people that need it," he added. "The pledged funds must not just be repackaged commitments. We need new money, in the form of grants, not loans, otherwise it will just pile more debt onto some of the poorest countries in the world, defeating the point of a fund designed to improve lives."
The United Arab Emirates, which is hosting COP28, pledged $100 million to the fund, a sum that was matched by Germany. The United Kingdom committed to contributing 60 million British pounds, or about $75 million, while Japan pledged $10 billion. The U.S. also said it would provide $4.5 million to the Pacific Resilience Facility, which will offer loss and damage funding to Pacific Island nations, and $2.5 million for the Santiago Network, which will provide technical support to developing countries.
Izzie McIntosh, climate campaign manager at U.K.-based Global Justice Now, called the creation of the global loss and damage fund was called a "welcome, yet long overdue, step forward for our climate," and one that "reflects the utter devastation caused by climate change in the global south, and the need for rich countries to pay what they owe for their role in it."

Rich countries, however, "have weakened the commitment they made to climate justice by insisting on the World Bank as interim host," added McIntosh. "This decision risks both excluding countries due to its outdated rules and deepening the debt crisis if support is provided through loans, not grants. If loss and damage funding is to be truly impactful, it must be funded and designed adequately, or risk being all talk and no action."
At COP27 in Egypt one year ago, noted Christian Aid global advocacy lead Mariana Paoli, policymakers did not even place the loss and damage fund on the agenda.
"It's a testament to the determination of developing country negotiators that we now already have the fund agreed and established," she said. "It's now vital we see the fund filled. People who have contributed the least to the climate crisis are already suffering climate losses and damages. The longer they are forced to wait for financial support to cover these costs, the greater the injustice."
Before COP28 wraps up on December 12, Paoli added, campaigners are hoping they will "see significant new and additional pledges of money to the loss and damage fund, and not just repackaged climate finance that has already been committed."
A fully funded, impactful loss and damage fund must be paired with a commitment by countries to end fossil fuel expansion, added Romain Ioualalen, global policy manager at Oil Change International, with rich countries "redirecting trillions in fossil industry handouts to triple renewable energy and double energy efficiency."

"We have had enough delays," said Ioualalen, "and this must happen now to secure a livable future."
News
Nov 30 2023 · 03:05pm EDT