Opinion
Climate
Economy
Politics
Rights & Justice
War & Peace
LATEST NEWS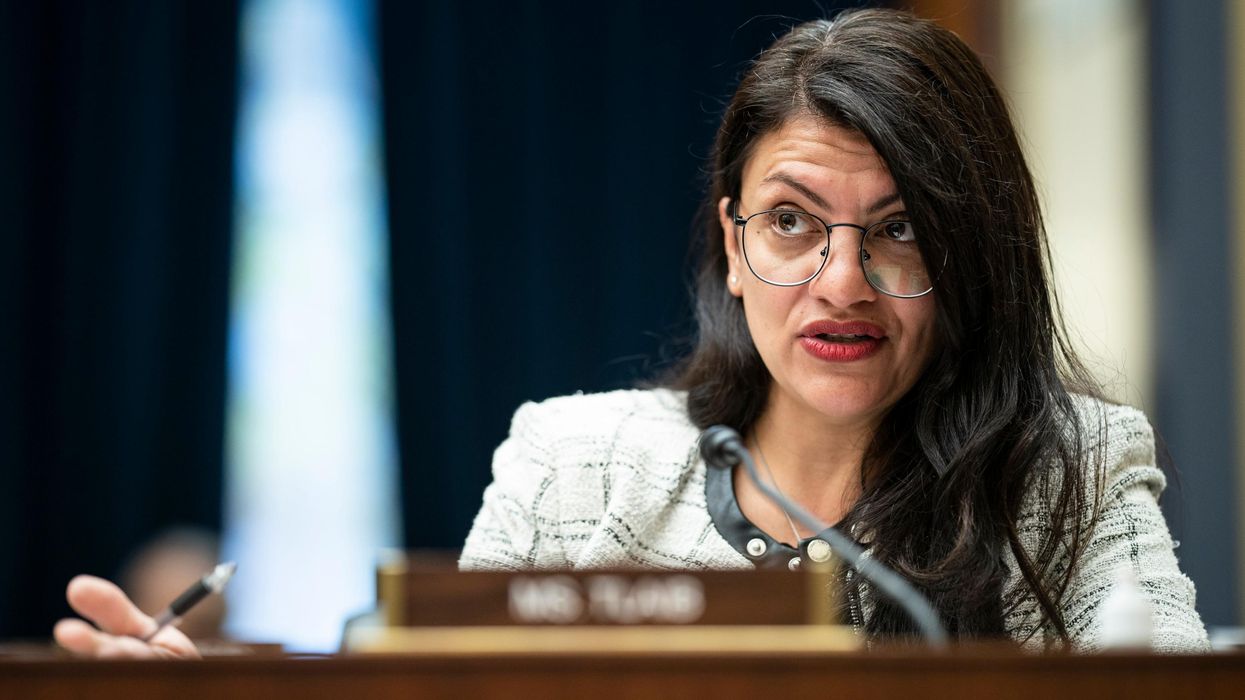 "Without a significant increase in American assistance... we fear that 2023 will be a heartbreakingly deadly year for everyday Yemenis," Tlaib and 23 other House Democrats wrote.
U.S. Rep. Rashida Tlaib on Monday led two dozen House Democrats in urging Congress to allocate at least $1.2 billion in humanitarian aid for Yemen—whose people have suffered eight years of U.S.-backed Saudi war—in next year's budget.

"As we approach the 8th anniversary of the Yemen war, the country remains stuck in a devastating cycle of conflict and humanitarian crisis that has claimed hundreds of thousands of lives," Tlaib (D-Mich.) and 23 other lawmakers wrote in a letter to House Subcommittee on State and Foreign Relations Chair Mario Díaz-Balart (R-Fla.) and Ranking Member Barbara Lee (D-Calif.).
"Yemen has the grim title of the world's worst humanitarian crisis, with over 4 million Yemenis displaced and an estimated 80% of the country's 30 million people reliant upon some form of assistance for their survival," the letter, which was first sent last week, asserts.
The letter's authors lament that "international appeals for assistance for Yemen have consistently [fallen] short of their goals by large margins" and that "the continuous reduction in funding has greatly exacerbated the humanitarian suffering."
The United Nations "has had to close over 75% of its lifesaving programs, and the World Food Program has been forced to cut or reduce food distribution to 8 million people, increasing the number of areas at risk of famine," the letter notes.
"Without a significant increase in American assistance (which we believe would incentivize foreign nations to increase their support in turn), we fear that 2023 will be a heartbreakingly deadly year for everyday Yemenis," the signers assert.
The lawmakers urge Congress to include at least $1.2 billion "for humanitarian relief and reconstruction efforts in Yemen" in the budget for fiscal year 2024. They also ask the State Department and the United States Agency for International Development "to develop programming that directly invests in sustainably developing long-term economic opportunities for Yemenis."
Tlaib is one of four dozen bipartisan House lawmakers who last June introduced a War Powers Resolution to end "unauthorized" United States military involvement in the Saudi-led intervention in Yemen's civil war.
Sen. Bernie Sanders (I-Vt.), along with Sens. Patrick Leahy (D-Vt.) and Elizabeth Warren (D-Mass.), introduced a similar measure in the Senate. Last December, Sanders withdrew the resolution just before it was slated for a floor vote, while vowing to work with the Biden administration on ending U.S. involvement in the war.

News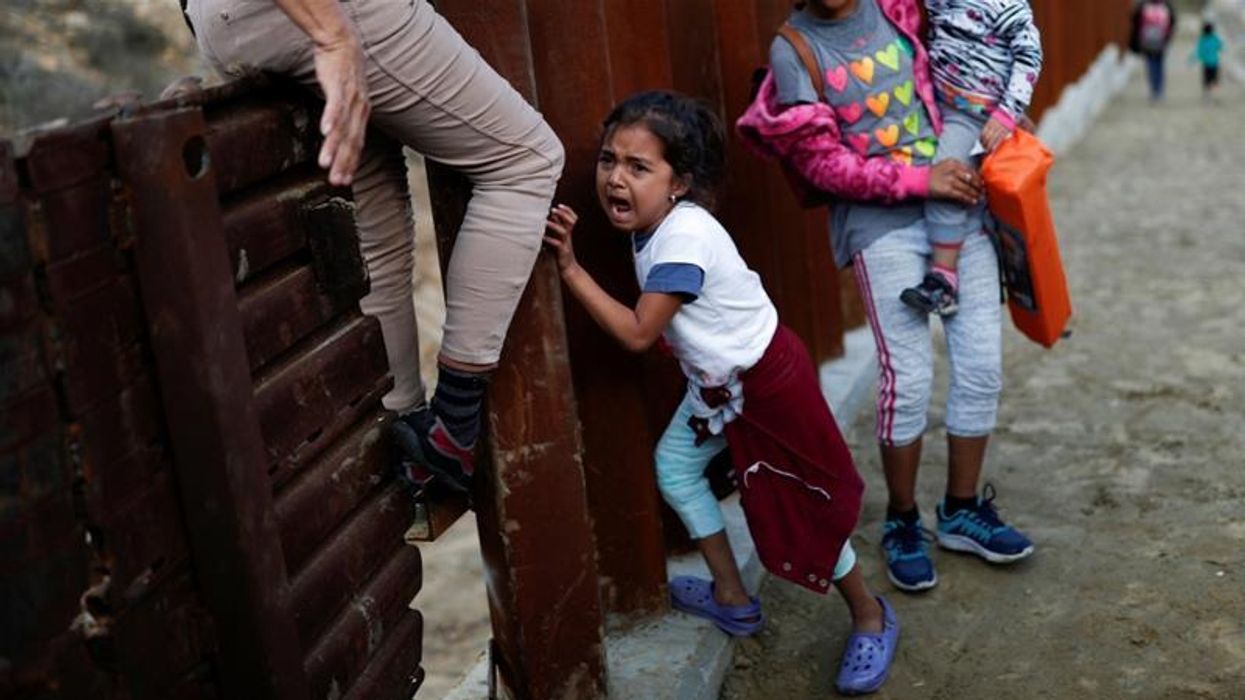 "As proposed, the regulation would restrict the fundamental human right to seek asylum," said the United Nations High Commissioner for Refugees.
The United Nations High Commissioner for Refugees on Monday urged the Biden administration to consider rescinding its proposed anti-asylum rule, which critics have compared to former President Donald Trump's "transit ban" that denied asylum to anyone who had traveled to the United States through a third country.
The Departments of Justice and Homeland Security last month proposed the new rule, which would subject asylum seekers to prompt deportation if they don't have "documents sufficient for lawful admission."
Migrants who pass through other countries en route to the U.S. without first claiming asylum there will be labeled ineligible to claim asylum at the U.S.-Mexico border—a violation of the internationally recognized right to seek asylum, said the UNHCR, echoing a number of refugee rights groups.
"As proposed, the regulation would restrict the fundamental human right to seek asylum for people who passed through another country and arrived in the United States without authorization," said the agency, which is headed by Filippo Grandi. "UNHCR is particularly concerned that, even with the regulation's grounds for rebuttal, this would lead to cases of refoulement—the forced return of people to situations where their lives and safety would be at risk—which is prohibited under international law."
"Key elements of the proposal are incompatible with principles of international refugee law," said the agency.

The UNHCR submitted comments on the proposed rule as part of the U.S. government's federal rule-making process. The public comment period for the proposal ends Monday.
The new rule, titled Circumvention of Legal Pathways, has been proposed to go into effect for two years after the expiration of Title 42, the pandemic-era policy which gave border agents the authority to expel immigrants at the southern U.S. border. Title 42 is currently scheduled to expire in May.
The UNHCR noted that the United States' mass denial of asylum for people arriving in the country after Title 42 expires would put strain on other countries which are already hosting millions of refugees.
"In line with the goals of the Los Angeles Declaration on Migration and Protection and other international commitments, it is essential that countries work together to secure collaborative and coordinated responses to increasing movements of refugees and migrants in the Americas," said the agency, referring to the 2022 agreement between Western Hemisphere countries that aimed to "create the conditions for safe, orderly, humane, and regular migration and to strengthen frameworks for international protection and cooperation."
The agency added that it is committed to supporting "broader reform efforts" regarding the U.S. immigration system aimed at improving "the fairness, quality and efficiency of the asylum system."
The UNHCR included recommendations for the U.S. system in its public comment, including:
Introducing integrated border processing, reception, and registration to ensure asylum-seekers are identified as soon as possible after entering the U.S. and can be directed to the services they need, as well as helping to reduce overcrowding at ports of entry and minimizing delays and inefficiencies;
Providing legal information, aid, and representation at the earliest possible stage to contribute to fairness and efficiency;
Providing "non-adversarial adjudication," in which authorities could work with asylum applicants to "establish necessary facts and analyze them in accordance with international standards";
Introducing "differentiated case processing modalities," in which straightforward cases with fewer legal or factual questions could be "streamed into accelerated and/or simplified procedures," allowing authorities "to enhance protection and build efficiencies by dedicating greater resources to the adjudication of complex claims."
"UNHCR stands ready to support these efforts throughout the region, including with the United States," said the UNHCR, "with a focus on genuine responsibility sharing, strengthening asylum systems and building safe pathways to protection and solutions."
The UNHCR has denounced the Biden administration's immigration policies in the past, warning in January that the president's expansion of Title 42—in which up to 30,000 people from specific countries would be sent to Mexico each month unless they met certain requirements—was "not in line with refugee law standards."
News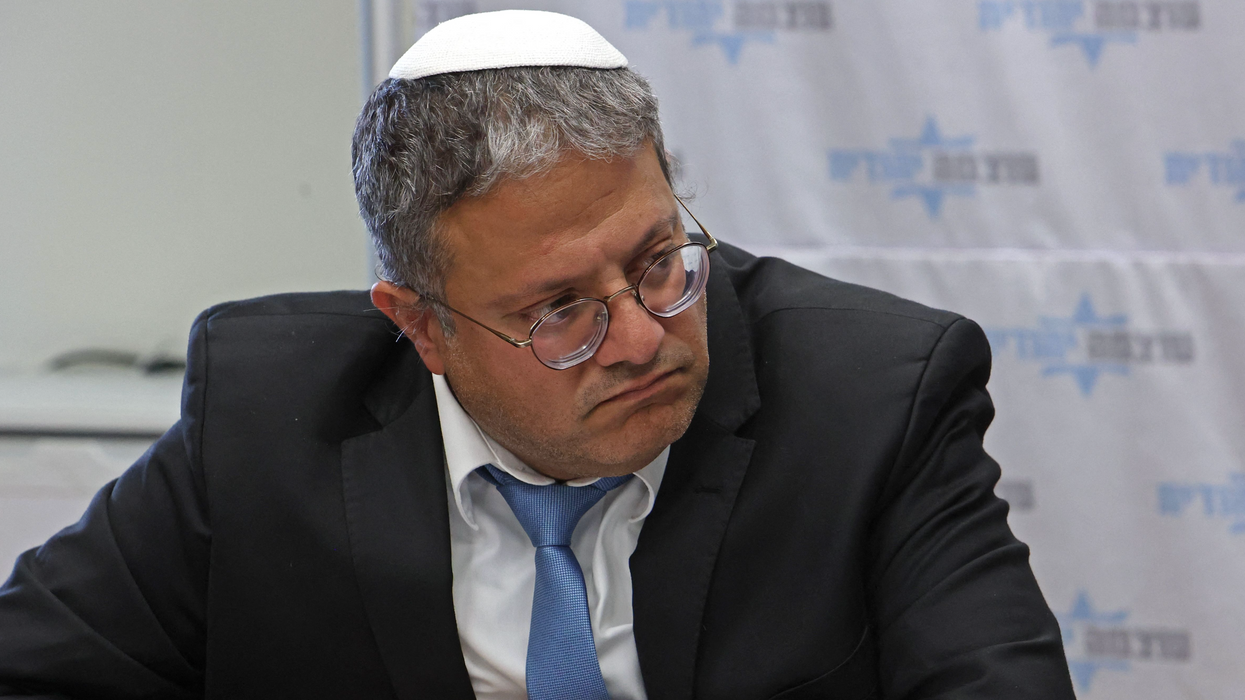 The former head of Israel's police accused the national security minister of "dismantling Israeli democracy" and "turning Israel into a dictatorship."
Democracy defenders on Monday sharply criticized Israeli Prime Minister Benjamin Netanyahu's agreement to place the country's National Guard under the control of National Security Minister Itamar Ben-Gvir, a far-right extremist who has advocated the ethnic cleansing of Palestinians.
Netanyahu's move is in exchange for a promise from Ben-Gvir's Otzma Yehudit (Jewish Power) party to remain in the prime minister's governing coalition despite an earlier threat to exit if Netanyahu delayed a highly controversial judicial overhaul. Facing massive street protests and a general strike by the nation's largest trade union, Netanyahu agreed on Monday to postpone the legislation until April or early May.

Hundreds of thousands of Israelis took to the streets Sunday to protest Netanyahu's firing of Defense Minister Yoav Gallant, who a day earlier advocated for a monthlong pause to the judicial reform.
"Instead of democracy, Israel doubles down on fascism against Palestinians."
Netanyahu explained in a televised address Monday that he is "not willing to tear the country apart," while asserting that "there must not be civil war."
The Association for Civil Rights in Israel (ACRI) said in response to Netanyahu's deal with his security minister: "We already saw what happened when Ben-Gvir wanted to suppress the protests, now one can only imagine what will happen when he has his own militias."
ACRI continued:

It is important to understand—the "National Guard" that Netanyahu promised is a private armed militia that will answer directly to Ben-Gvir. This is a police unit intended first and foremost to act in mixed cities, first and foremost against the Arab population. Such power in Ben-Gvir's hands = certain violation of Arabs' rights. Advancing such a proposal will also enable him to use these forces against the protests and demonstrators.

This is a new and dangerous addition to the coup d'état that we are witnessing. As if it is not enough to act against the judicial system, now we see operative steps to take authorities from the police and turn them into Ben-Gvir's Revolutionary Guards.

"The National Guard must be under the police rather than under the control of Lehava and the rest of the Kahanists," asserted Gilad Kariv, a member of Israel's parliament representing the center-left Israeli Labor Party, as he referenced the far-right Jewish supremacist political group and followers of Meir Kahane, the Orthodox rabbi convicted of terrorism before being assassinated in 1990.
For progressive critics, the idea of Ben-Gvir having a military unit under his direct control presents a frightening prospect.
Ben-Gvir was convicted in 2007 of incitement to racism and supporting the Kahanist terror group Kach after he advocated the ethnic cleansing of Palestinians. He is also an open admirer of Baruch Goldstein, a Jewish supremacist who murdered 29 Palestinian worshippers at a mosque in the 1994 Cave of the Patriarchs massacre.

Moshe Karadi, former general commissioner of the Israel Police, told the Times of Israel that Ben-Gvir "has formed a private militia for his political needs."
"He's dismantling Israeli democracy" and "turning Israel into a dictatorship," Karadi added.

Currently a unit within the Israel Border Police, the National Guard was established under the previous Israeli government amid rising Palestinian resistance and in the wake of the 2021 military assault on Gaza.
News
SUPPORT OUR WORK.
We are independent, non-profit, advertising-free and 100%
reader supported.