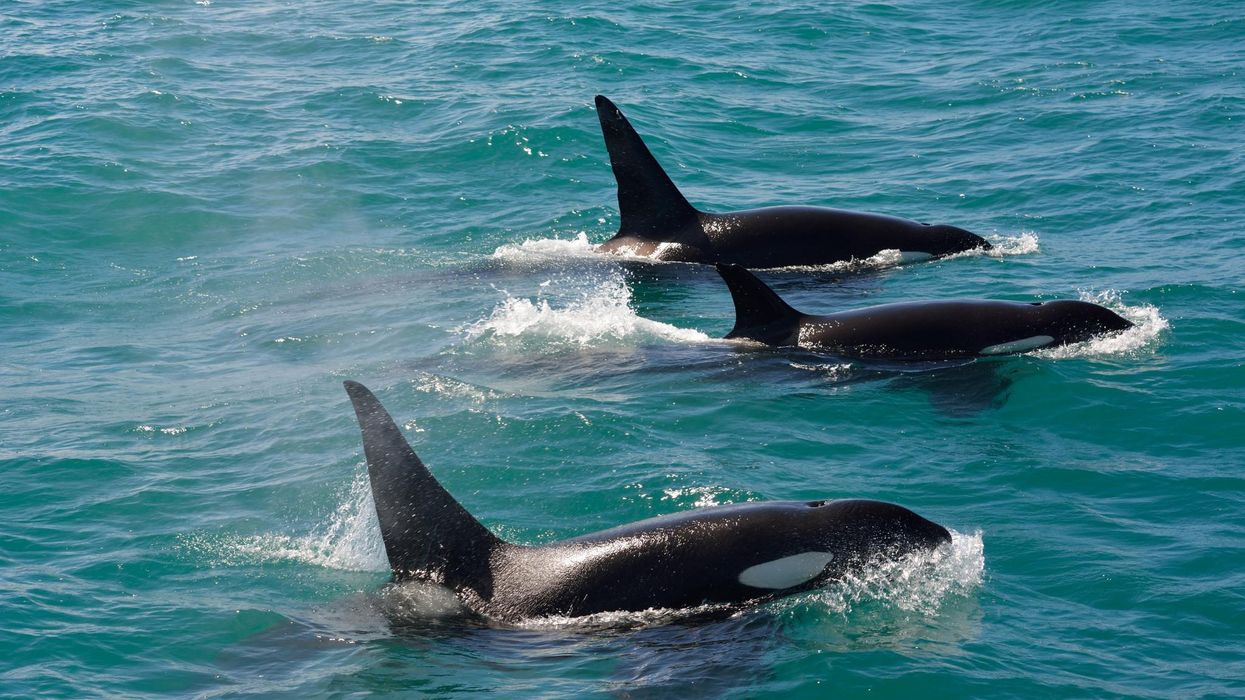 "Killer whales shouldn't have to swim in a sea of flame retardants. The science is clear that these chemicals harm their development—as well as that of our children."
The lead author of a new analysis of flame retardant pollution said she was "blown away" by the amount of chemicals that have seeped into the environment, contaminating more than 100 wildlife species across every continent on Earth—even as other studies have found that ubiquitous anti-flame products have been found to be ineffective in most applications.
"Flame retardants don't actually make TV enclosures and car interiors more fire-safe, but they can harm people and animals," said Lydia Jahl, a scientist at the Green Science Policy Institute (GSPI), which published the study on Thursday. "Though these product flammability standards may seem protective at first glance, many cause widespread and lasting harm for no real benefit."
A 1975 California regulation required furniture to withstand a small open flame for 12 seconds, leading manufacturers to widely use flame retardants. But according to GSPI, "in a real fire the cover fabric will ignite first, leading to a large flame which will quickly ignite the foam, even if it contains flame retardants. In fact, furniture with and without flame retardants burns similarly."

Jahl led the analysis of 20 years of flame retardant research, finding high levels of chemicals that have been banned since the 1970s, including polychlorinated biphenyls (PCBs) and polybrominated diphenyl ethers (PBDEs). Other flame retardants that have been introduced in recent decades, including chlorinated parrafins, were also found in high levels, and are hardly less toxic than the banned substances.
"Though known to cause liver, thyroid, and kidney cancers in laboratory animals, chlorinated paraffins are still commonly used in consumer products, with more than one million tons produced annually," said GSPI. "Similarly, use of organophosphate flame retardants is proliferating, though even low levels may harm IQ, attention, and memory in children."
The chemicals can affect wildlife in similar ways, the group said.
Large marine animals including orcas were found to have some of the highest levels of flame retardant contamination, including from PCBs. The banned chemicals are believed to be linked to shrinking orca calf populations, and scientists have predicted the persistence of PCBs in the environment could be a major factor in wiping out half of the world's orcas.
"Killer whales shouldn't have to swim in a sea of flame retardants. The science is clear that these chemicals harm their development—as well as that of our children," said Arlene Blum, executive director of GSPI. "We need to update ineffective flammability standards to stop these toxics from entering the environment, wild animals, and us."
Other animals found to be contaminated with high levels of flame retardants include:
River otters, which are at risk of thyroid and sex hormone changes due to PCBs;
American kestrels, which face lower reproductive success due to PBDE contamination and reduced thyroid hormones due to chlorinated parrafins;
Rainbow trout, which are at risk for liver lesions from chlorinated parrafin pollution; and
Rats and mice, which have developed increased liver and kidney tumors from organophosphate flame retardants.
Flame retardant pollution has also been linked to endocrine disruption, neurodevelopmental effects, decreased fertility, and some cancers in humans.
"It's heartbreaking that human advancement doesn't take health impacts into account for ourselves and for wildlife," Jahl said. "The people who pollute are not the most impacted—it's fenceline communities, turtles, dolphins, foxes, and butterflies."
The chemicals travel quickly through air and water and become widespread in soil as well as humans' and animals' blood, making the contamination difficult to mitigate.
California has taken recent steps to ensure the problem doesn't get worse, passing Senate Bill 1019 in 2014. The law requires upholstered furniture to be labeled as containing or not containing flame retardants. The state also banned the sale of new upholstered furniture and children's products containing most of the chemicals.
Other U.S. states and countries that have not yet revised decades-old flammability standards should do so promptly, said GSPI, in order to cut down on the chemicals contaminating wildlife.
"Instead of this endless cycle of regrettable substitutions, we need to evaluate whether many of the flammability standards that drive the use of flame retardants are even helpful," said Jahl. "Some standards—such as California's old furniture standard—have already been proven ineffective and revised. Many more wouldn't stand up to scrutiny either, and they are wreaking havoc on wildlife and people alike."
News