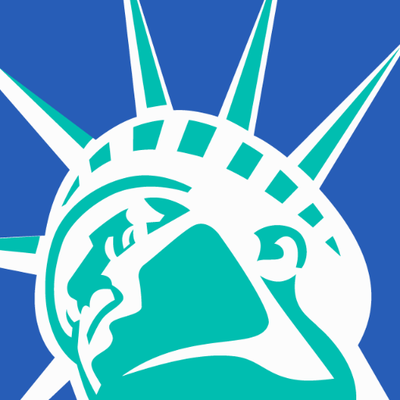 2014 Trade Data Will Reveal Surging U.S. Trade Deficits Under Korea FTA and NAFTA, and a Dramatic Failure to Meet Obama's Export-Doubling Goal, Dealing Further Blows to the Administration's Push for Fast Track
USTR May Use Distorted Data to Try to Hide the Record of Lagging U.S. Exports and Burgeoning U.S. Trade Deficits Under the FTA Model That the TPP Would Expand
WASHINGTON
Thursday's release of 2014 annual trade data will reveal that President Barack Obama's goal of doubling exports has failed dramatically, with a growing trade deficit with Korea under the U.S.-Korea Free Trade Agreement (FTA) and a burgeoning non-fossil fuel trade deficit with North American Free Trade Agreement (NAFTA) partners. Even as overall export rates will be boosted by growing U.S. fuel exports, manufacturing exports are projected to stagnate. The data will show that continuing with more-of-the-same trade policies would kill more middle-class jobs, dampen wages and increase income inequality - outcomes contrary to Obama's "middle-class economics" agenda. The abysmal trade data are likely to reinforce congressional opposition to Obama's bid to expand the status quo trade model by Fast Tracking the Trans-Pacific Partnership (TPP).
Obama's Five-Year Export-Doubling Plan Failed, in Part Thanks to his 2011 Korea FTA: The context for Obama's 2015 State of the Union ask for Fast Track for the TPP is the abysmal failure of his 2010 State of the Union trade initiative - a plan to double U.S. exports in five years. Projections based on 11 months of the 2014 data show U.S. goods exports over those five years will have increased by less than 40 percent, falling more than $650 billion short. U.S. goods exports are projected to have grown by just 1 percent in 2014 - the same average rate of the prior two years. (The first two years of stronger export growth represented recovery from the worldwide crash in trade flows after the global financial crisis.) At the paltry 2012-2014 annual export growth rate, Obama's export-doubling goal would not be reached until 2055 - 41 years behind schedule.
U.S. Exports Declined Under the Korea FTA, While Imports and the U.S. Trade Deficit with Korea Soared: Thursday's data release also is projected to reveal a 10 percent increase in the U.S. goods trade deficit with Korea, marking the third consecutive year of substantial growth in the U.S. trade deficit with Korea since the 2011 passage of the Korea FTA, which U.S. negotiators used as the template for the TPP. The 2014 U.S. goods trade deficit with Korea is expected to top $25 billion, a 65 percent increase over the trade deficit in 2011 before the FTA took effect. U.S. exports remain lower than the level before the FTA went into effect, as imports are projected to have increased 16 percent. The resulting trade deficit increase represents more than 60,000 lost American jobs, according to the ratio the Obama administration used to project gains from the deal.
Non-Fuel NAFTA Trade Deficit Grows: The 2014 trade data are also projected to show a more than 12 percent, or $10 billion, increase in the non-fossil fuel U.S. goods trade deficit with NAFTA partners Canada and Mexico. The overall U.S. goods trade deficit with NAFTA partners is projected to have ballooned more than $150 billion, or 550 percent, under 21 years of the pact, reaching an estimated $180 billion in 2014.
Contrary to the Administration's TPP Sales Pitch That More FTAs Would Boost U.S. Exports, U.S. Exports to FTA Partners Have Grown More Slowly Than U.S. Exports to the Rest of the World Over the Past Decade. Taking into account the projected data for 2014, average annual U.S. export growth to all non-FTA partners in the past 10 years outpaced that to FTA partners by 24 percent.
The United States Has a Trade Deficit with FTA Partners: Overall, the aggregate U.S. trade deficit with all U.S. FTA partners is likely to top $173 billion in 2014, marking a more than $130 billion, or 400 percent, increase in the aggregate U.S. FTA trade deficit since the pacts were implemented. In contrast, the aggregate deficit with all non-FTA countries has decreased by more than $100 billion, or 10 percent, since 2006 (the median entry date of existing FTAs). Despite this, U.S. Trade Representative (USTR) Michael Froman testified to Congress last week that we have a trade surplus with the group of FTA nations.
Heads Up for Distorted Data...
Given that the record of lagging U.S. exports and surging trade deficits under U.S. FTAs jeopardizes Obama's prospects for obtaining Fast Track, the administration may try to obscure the results with distorted data. The USTR has taken to lumping foreign-made products in with U.S.-produced exports, which artificially inflates U.S. export figures and deflates U.S. trade deficits with FTA partners.
"Foreign exports," also known as "re-exports," are goods made abroad, imported into the United States, and then re-exported without undergoing any alteration in the United States. Foreign exports support zero U.S. production jobs. Each month, the U.S. International Trade Commission (USITC) reports trade data with foreign exports removed, providing the official government data on made-in-America exports. USITC will release the corrected 2014 annual trade data either this Friday or the following Monday, February 9. But the USTR likely will choose to use the uncorrected raw data, as it has in the past, that the U.S. Census Bureau will release Thursday, which counts foreign-made goods as U.S. exports. Our projections are based on the corrected data. We will publish final figures as soon as the USITC releases the official U.S. trade data, typically 24-48 hours after the raw data collected by the U.S. Census Bureau is released. The official government data will be made available at https://citizen.org/2014-trade-data.
By using the distorted data, the USTR may errantly claim an aggregate trade surplus with all U.S. FTA partners, though the actual 2014 U.S. goods trade balance with FTA partners is projected to be a $173 billion trade deficit. By counting foreign exports as "U.S. exports," the USTR can artificially eliminate two-thirds of this FTA deficit, shrinking it to a projected $58 billion. The USTR may misleadingly claim an FTA trade surplus by then adding services trade surpluses with FTA partners, which pale in comparison to the massive FTA trade deficit in goods when properly counting only American-made exports.
The USTR also may repeat its bogus claim that the United States has a trade surplus with its NAFTA partners by errantly including foreign exports as "U.S. exports," removing fossil fuels and adding services trade data. But even after removing fossil fuels (coal, oil and natural gas) and adding services trade surpluses, the United States still had a projected NAFTA trade deficit of $50 billion in 2014. Indeed, the fossil fuels share of the NAFTA trade deficit declined in 2014, and U.S. exports of services to NAFTA partners fell, according to projections. The USTR can make its errant claim of a "NAFTA surplus" only by including foreign exports, which artificially reduces the NAFTA goods trade deficit to less than half of its actual size.
The USTR also may boast about an increase in U.S. exports to Korea in 2014, while ignoring the much larger increase in imports from Korea. While U.S. goods exports to Korea in 2014 are projected to have increased by $2.8 billion, imports from Korea have risen by a projected $5.1 billion, spelling a $2.3 billion increase in the U.S. goods trade deficit with Korea in the third calendar year of the Korea FTA.
Moreover, U.S. exports to Korea have declined since the FTA went into effect and are not expected to have returned to the pre-FTA level in 2014. Monthly imports from Korea repeatedly broke records in 2014, such as in October when imports from Korea topped $6.3 billion - the highest level on record.
Expect the administration to repeat the same data trick it employed last year with respect to U.S. auto sector exports to Korea. Exports to Korea of U.S.-produced Fords, Chryslers and General Motors vehicles increased by fewer than 3,100 vehicles per year in the first two years of the Korea FTA. But given that exports of "Detroit 3" vehicles before the FTA were also tiny - fewer than 8,200 vehicles per year - the USTR expressed the small increase as a significant percentage gain in a press release. The USTR did not mention that more than 184,000 additional Korean-produced Hyundais and Kias were imported and sold in the United States in each of the Korea FTA's first two years, in comparison to the two years before the FTA, when Hyundai and Kia imports already topped 1 million vehicles per year.
Public Citizen is a nonprofit consumer advocacy organization that champions the public interest in the halls of power. We defend democracy, resist corporate power and work to ensure that government works for the people - not for big corporations. Founded in 1971, we now have 500,000 members and supporters throughout the country.
(202) 588-1000
LATEST NEWS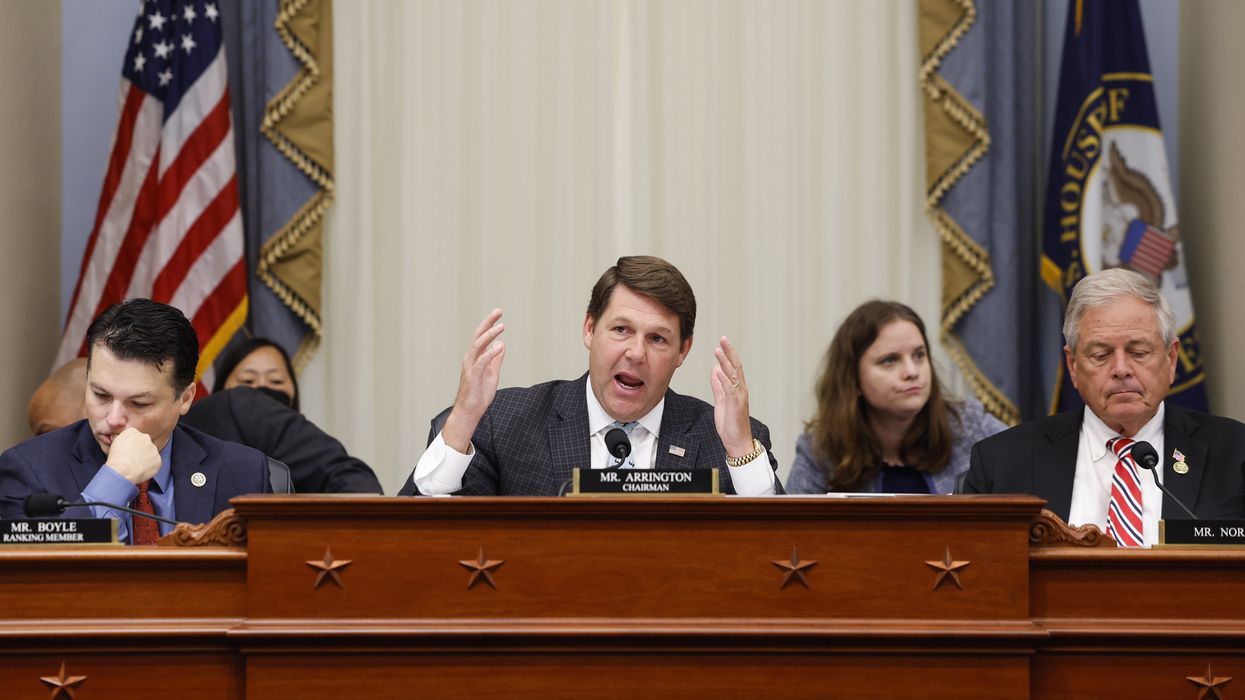 "At today's hearing, Republicans made the true purpose of their 'fiscal commission' crystal clear: demolish Social Security and Medicare behind closed doors," said one campaigner.
The Republican-led push to establish a fiscal commission for the U.S. debt was met with vocal opposition during a House Budget Committee hearing on Wednesday, with progressive advocates and Democratic lawmakers calling the proposal a thinly veiled ploy to further undermine and cut Social Security and Medicare.

Rep. Jim McGovern (D-Mass.), one of eight witnesses who testified at Wednesday's hearing, said he was "a little skeptical" that Republican lawmakers are now concerned about the national debt given that they have driven it up with tax cuts for the rich and large corporations in recent years—and are still trying to increase it.
According to one analysis, the series of tax cuts approved under former Presidents George W. Bush and Donald Trump have added $10 trillion to the debt since their enactment and are responsible for the bulk of the increase in the debt ratio since 2001.
Social Security, by contrast, is not a driver of federal deficits.

"If we want to ensure long-term solvency [for Social Security], there are two choices: Some on the other side think we should cut benefits, I think we should ask the ultra-rich to pay their fair share. We don't need a commission to tell us that," McGovern said during his testimony. "And my fear is that a commission would be used by some as an excuse to slash Social Security, Medicare, Medicaid, and other federal anti-poverty programs."
Rep. Jan Schakowsky (D-Ill.), a member of the House Budget Committee who served on the infamous Bowles-Simpson commission that proposed deep cuts to Social Security, expressed similar concerns during Wednesday's hearing.
Schakowsky said she was "happy" the Bowles-Simpson proposals—which she vocally opposed at the time—weren't adopted and warned that a fiscal commission of the kind backed by Republicans and right-wing Democrats is "a way for members of Congress to get out from under having to take the blame for the kinds of cuts that may be presented."
In an op-ed for Common Dreams on Wednesday, Schakowsky wrote that "if Republicans cared about improving our fiscal position, they would demand the rich pay their fair share."
"If Republicans wanted to actually solve our budget challenges, they would robustly fund tax enforcement to ensure corporations are complying with laws already on the books," she added. "But Republicans aren't serious about the deficit. They aren't even serious about governing. They are serious about only one thing, and that's ripping away Social Security from seniors behind closed doors."
Wednesday's hearing examined three pieces of legislation put forth by bipartisan groups of lawmakers in the House and Senate.
A bill introduced earlier this month by Sens. Mitt Romney (R-Utah) and Joe Manchin (D-W.Va.)—both of whom testified at Wednesday's hearing—would form a 16-member bipartisan, bicameral fiscal commission comprised of 12 elected officials and four outside experts tasked with crafting legislation to "improve solvency of federal trust funds over a 75-year period."
If approved by the commission, the legislation would be put on a fast track in the House and Senate.
Romney insisted during his testimony Wednesday that he doesn't know of a single Republican or Democrat who wants to cut Social Security and said benefit reductions should be off the table.
But Social Security Works, a progressive advocacy group, pointed out that a proposal released earlier this year by the Republican Study Committee (RSC)—a panel comprised of 175 House Republicans—called for raising the Social Security retirement age, which would de facto cut benefits across the board.
Rep. Jodey Arrington (R-Texas), who presided over Wednesday's hearing, is a member of the RSC. During his opening remarks, Arrington described efforts to prevent what he called a "sovereign debt crisis" as "our generation's World War."
Alex Lawson, executive director of Social Security Works, told Common Dreams that "at today's hearing, Republicans made the true purpose of their 'fiscal commission' crystal clear: demolish Social Security and Medicare behind closed doors, while avoiding accountability from voters."
"Chairman Jodey Arrington referred to the commission's supporters as 'partners in crime,'" Lawson added. "That's exactly what they are: criminals who are plotting to reach into our pockets and steal our earned benefits."
"It should be a national scandal that middle- and working-class families have to pay Social Security taxes on all of their income but millionaires and billionaires do not."
Instead of taking the deeply unpopular step of slashing benefits, Democrats who spoke at the budget committee hearing argued that Congress should pass legislation requiring the rich to contribute more to Social Security. This year, because of the payroll tax cap, millionaires stopped paying into the program in late February.
"It should be a national scandal that middle- and working-class families have to pay Social Security taxes on all of their income but millionaires and billionaires do not," said McGovern.
Rep. Brendan Boyle (D-Pa.), the top Democrat on the House Budget Committee, said at Wednesday's hearing that Congress could extend Social Security's solvency through the end of the century by requiring the rich to pay more in taxes.
"I think that is fair. I think that is appropriate," said Boyle. "And for those who disagree, I would be very interested in seeing what their plan is and their alternative."
Following the hearing, Rep. Summer Lee (D-Pa.) delivered a speech on the House floor condemning Republicans for working to "establish a death panel commission to gut earned benefits" and described the effort as part of a "cycle" that must be opposed.
"First, Republicans pass tax handouts for their filthy rich donors, promising a trickle-down miracle that never has and will never happen—from Reaganomics to Trump's tax scam," said Lee. "Then, when their tax scam causes the economy to slow and deficits to grow, they refuse to correct their mistake. Instead they blame immigrants, poor folks, Black folks, and brown folks."
"Then they repeat the cycle," she continued, "hoping enough of us will forgive or forget their scheme to tear away Medicare and Social Security and believe their lie that they were 'only after' food assistance, healthcare, and housing for poor folks—not your earned benefits—when the truth is that they always were and always will be after it all."
News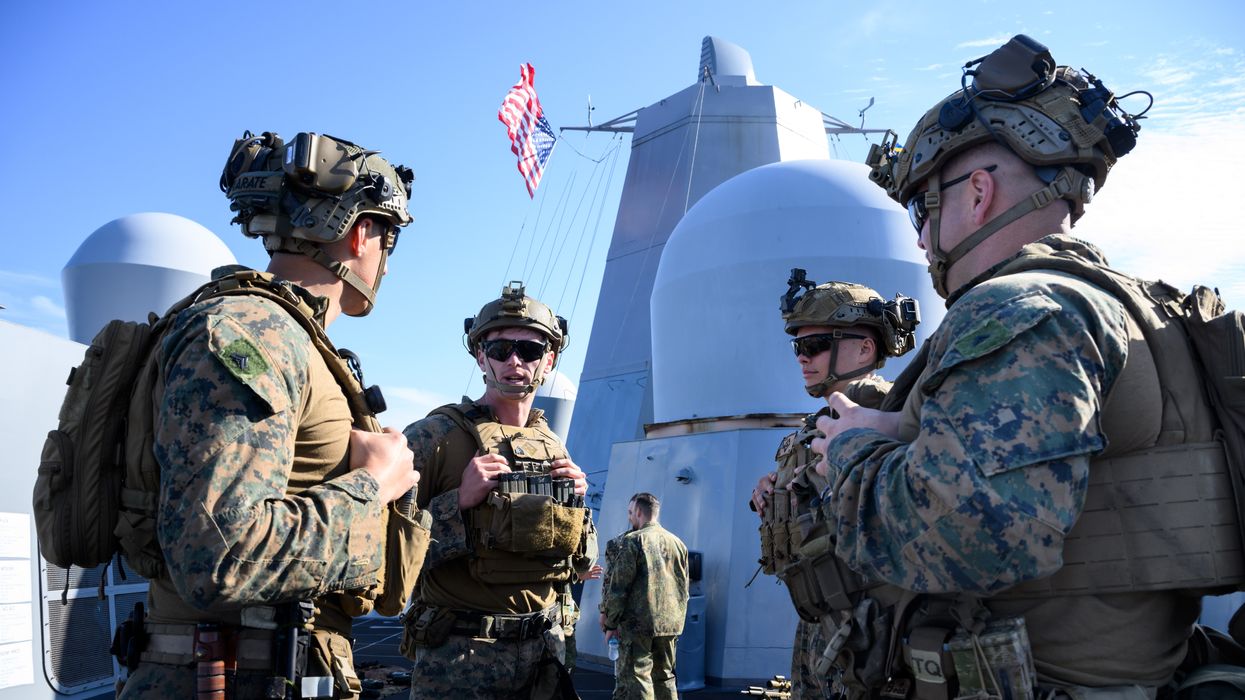 "Taken altogether, this map's data highlights that the expansive global counterterrorism apparatus grinds ever onwards," says a Costs of War Project report.
"We're not at war."
That's what U.S. House Budget Committee Chair Jodey Arrington (R-Texas) claimed during a Wednesday hearing about controversial legislation backed by Republicans and right-wing Democrats that would create a so-called fiscal commission for the U.S. debt.

Making some on-the-fly additions to his prepared remarks, Arrington said, "120% debt to GDP—this is the highest level of indebtedness in the history of our country surpassing World War II and we're not at war, we're in relative peace and prosperity."
And yet, a report published Wednesday by the Costs of War Project at Brown University's Watson Institute for International and Public Affairs shows that since 2021, the U.S. military has conducted counterterrorism operations—including training and assistance, military exercises, combat and detention, and air and drone strikes—in at least 78 countries.
"The war launched by the United States government in response to the 9/11 terror attacks continues," states the report, authored by project co-director Stephanie Savell. "This map is a snapshot of today's global military and civilian operations that evolved from President George W. Bush's 'Global War on Terror,' launched in 2001, and continued through and beyond the U.S. military's official withdrawal from Afghanistan in 2021. This war on terror continues under President Joe Biden."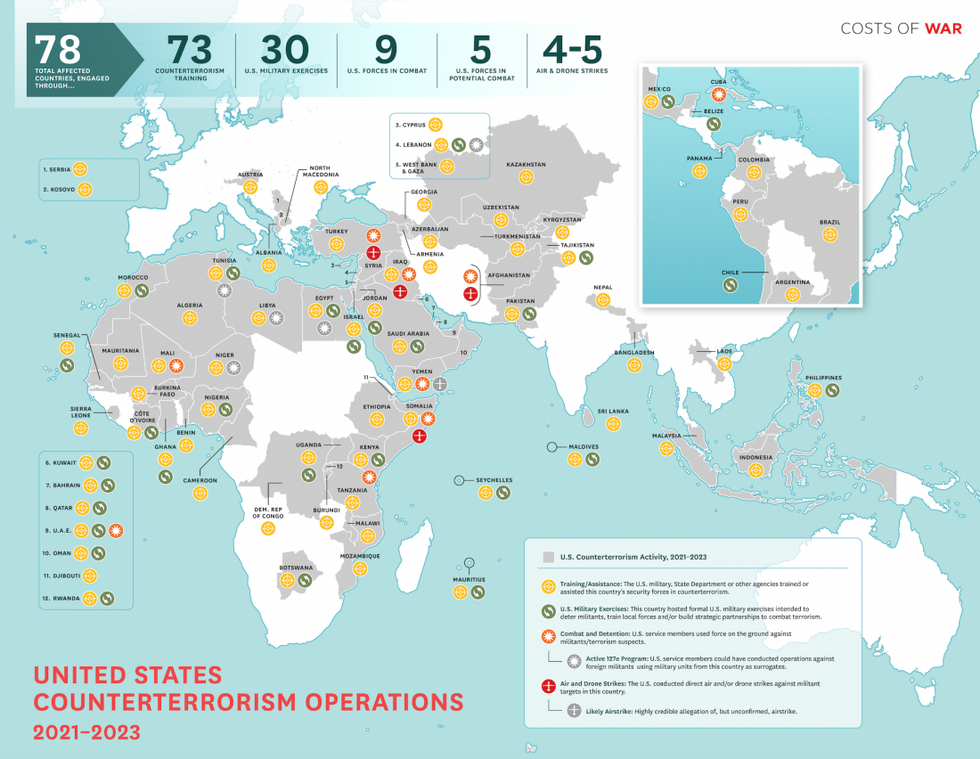 The United States conducted air and drone strikes against militants in Afghanistan, Iraq, Somalia, Syria, and likely Yemen, according to the report. U.S. forces also "engaged in combat and detention, using force on the ground against militants/terrorism suspects" in those five countries plus Cuba, Kenya, Mali, and the United Arab Emirates.
The publication also identifies 30 countries where the United States "conducted formal, named military exercises to project
force locally and rehearse scenarios of combating 'terrorists' or 'violent extremist organizations," and 73 nations where the U.S. government "trained and/or assisted military, police, and/or border patrol forces."
As the report details:
Many U.S. military operations are not included here—notably, those aimed at what U.S. officials and media identify as the military threat posed by Russia and China, the focus of much current U.S. foreign policy. Nor does this map include the military bases that have housed counterterrorism operations. Further, it does not include counterterrorism-related arms sales to foreign governments, all deployments of U.S. special operations forces, or all Central Intelligence Agency (CIA) operations. Also excluded are "military information support operations (MISO)," or "psychological operations," which the U.S. military carries out in many countries on the map and beyond, such as in Iran. All of these are significant elements of the bigger picture of U.S. counterterrorism strategy but beyond the scope of the map's data set.
USA Today exclusively reported on the new map. Citing the Pentagon and David Vine, an anthropologist and U.S military expert at American University, the newspaper noted that "there are up to 800 U.S. military bases overseas," and "the Biden administration signed an agreement in June that will bring six new U.S. military bases to Papua New Guinea."
The Costs of War Project report points out that "there are a few notable differences in comparing the current data with the previous version of the map, which covered activities between 2018 through 2020 under President Donald Trump's administration." Differences include that the number of nations hit with U.S. airstrikes decreased while the tally of countries where U.S. service members engaged in ground combat rose by one—the UAE.
"Overall, though the total number of countries has decreased slightly, from 85 to 78 total countries, the United States counterterrorism footprint remains remarkably similar," the report stresses. "Taken altogether, this map's data highlights that the expansive global counterterrorism apparatus grinds ever onwards. This contrasts starkly with claims or assumptions on the part of the U.S. public and policymakers that the so-called 'War on Terror' is over."
The report comes as Congress considers how much more military aid—if any—to provide Ukraine, which has been battling a Russian invasion since February 2022, and Israel, which launched a war on the Gaza Strip in retaliation for a Hamas-led attack on October 7.
"Today, in the current geopolitical context of the Middle East, the U.S. counterterrorism machinery is like a spark, ready to ignite," Savell wrote Wednesday in a related opinion piece for Newsweek. "The U.S. footprint in the region does not only make U.S. forces sitting ducks—it also threatens to dramatically escalate the current war on Gaza. Research has shown that having U.S. troops at the ready in so many places actually makes the chances of the U.S. waging aggressive, offensive wars far more likely."
"It is time for the U.S. to think deeply about the costs of overseas counterterrorism and to admit it has been a failure, underlaid by structural racism," she argued. "It is time to truly end the post-9/11 war era."
News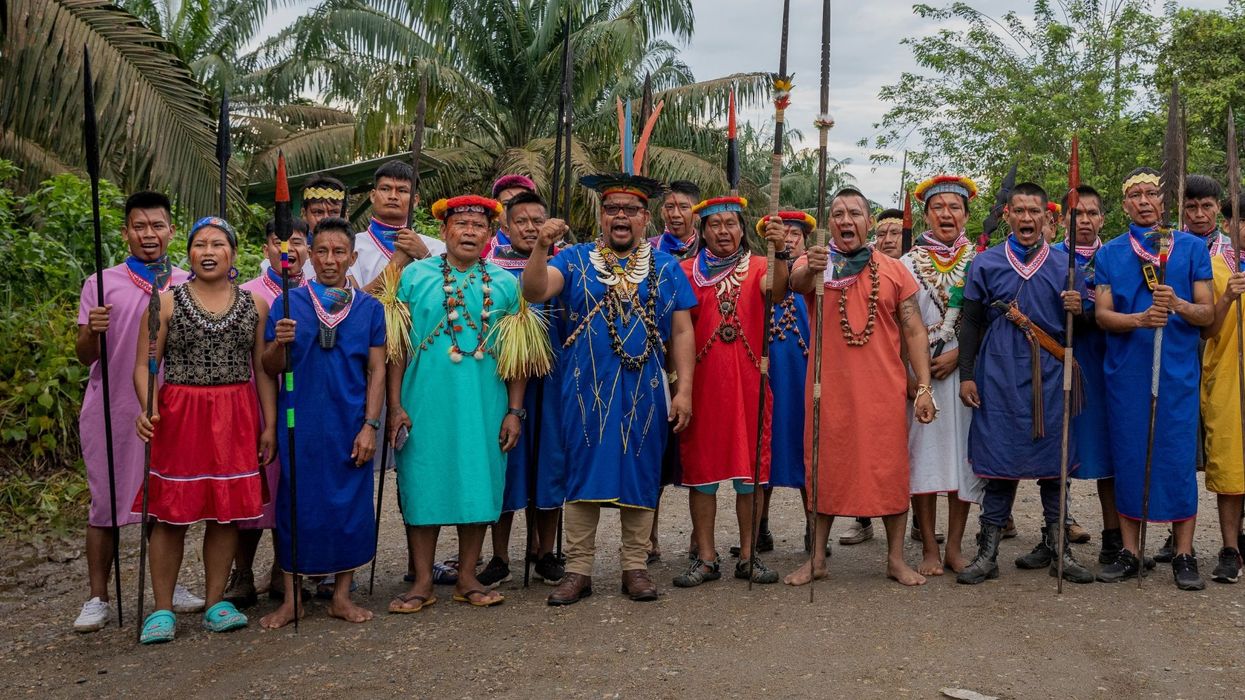 "This groundbreaking precedent paves the way for other Indigenous communities who dream of recovering their territories within protected areas," said one campaigner.
Amazon defenders this week cheered what one group called "an invaluable precedent for all Indigenous peoples fighting to recover their lands" after an Ecuadorean appeals court ruled in favor of the Siekopai Nation's ownership claim over its ancestral homeland.
The November 24 decision by a three-judge panel of the Sucumbios Provincial Court of Justice gives Ecuador's Ministry of the Environment 45 days to hand over title to more than 104,000 acres of land along the country's border with Peru.
"Today is a great day for our nation," Siokepai Nation President Elias Piyahuaje said following the ruling. "Until the end of time, this land will be ours."
The Siekopai—who call their homeland Pë'këya—were forcibly displaced from the region, one of the most biodiverse on the planet, in 1941 during the first of three border wars between Peru and Ecuador. They were then prevented from returning home as the Ecuadorean government unilaterally claimed ownership of Pë'këya.
The ruling marks the first time that an Ecuadorean court has ordered the return of land stolen from Indigenous people.
Amazon Frontlines—a San Francisco-based advocacy group that helped the Siekopai with their case—explained:
With a population of barely 800 in Ecuador and 1,200 in Peru, the Siekopai are on the brink of cultural and physical extinction. On both sides of the border, the Siekopai are currently waging legal battles to recover more than a half-million acres of land that were stolen from their ancestors. The Siekopai's court victory recognizing Pë'këyamarks a major stepping stone in this binational struggle for the reunification of their ancestral territory. After centuries of violence, racism, and conquest by colonizing missions, rubber corporations, and governments, the court's recognition of the Siekopai as the owners of Pë'këya is an indispensable step towards restoring justice and guaranteeing their collective survival and the continuity of their culture.
"For over 80 years, we have been fighting to get our land back," Piyahuaje said. "Despite all the evidence regarding our land title claim—even historians testified that our ancestors dwelled in the area since the time of conquest—the Ecuadorian government failed to uphold our land rights time and time again."
"We are fighting for the preservation of our culture on this planet. Without this territory, we cannot exist as Siekopai people," he added.
Amazon Frontlines attorney Maria Espinosa said that "this victory has been decades in the making, it has been a very long struggle against the government."
"Now, finally, the Siekopai's dream of recovering their ancestral territory has been achieved," Espinosa added. "This groundbreaking precedent paves the way for other Indigenous communities who dream of recovering their territories within protected areas."
News