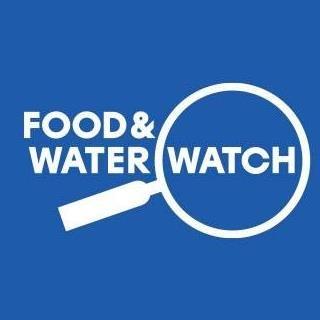 For Immediate Release
July, 01 2013, 11:19am EDT
Contact:
Email:,info(at)fwwatch(dot)org,Seth Gladstone -,sgladstone@fwwatch.org
Superweeds and Herbicide Use On the Rise
New report links genetically engineered crops and their associated herbicides with escalation of herbicide-resistant weeds and chemicals used to fight them
WASHINGTON
Despite being genetically engineered with the sole purpose of helping farmers fight weeds, glyphosate-tolerant GE crops such as Monsanto's Roundup Ready corn have spurred a crisis of weed management for farmers nationwide. A report released today by Food & Water Watch analyzes the connection between the rapid proliferation of GE crops and affiliated pesticides in the United States and the rise of herbicide-resistant "superweeds" that have led to the steadily increasing use of more dangerous herbicides.
"For nearly 20 years, herbicide-tolerant GE crops have been marketed as a way to improve yields, lower costs for farmers and reduce agriculture's environmental impact. Not only have these claims not held up, they've backfired," said Wenonah Hauter, executive director of Food & Water Watch. "The chemical arms race that industrial agriculture is waging against weeds in this country is not working and is doing incalculable harm to our environment and human health."
The U.S. Department of Agriculture (USDA) and Environmental Protection Agency (EPA) herbicide data analyzed in the report, Superweeds: How Biotech Crops Bolster the Pesticide Industry, shows that herbicide use on corn, cotton and soybeans has steadily grown by 26 percent in the years between 2001 and 2010. The widely used glyphosate herbicides, primarily Monsanto's Roundup Ready line, have become ineffective as the weeds develop stronger resistance due to continuous over-exposure to the chemical. As glyphosate proves to be increasingly ineffective, more farmers are turning to more dangerous herbicides including 2,4-D. Use of 2,4-D has increased since glyphosate-resistant crops became widespread, growing 90 percent between 2000 and 2012.
The report analyzes how the interdependence between the agrichemical and biotechnology industries has fueled weed resistance. It offers an overview of the worst offending weeds; agrichemical trends over the years since GE crops have been widely adopted; and biotechnology companies' rush to win approval of new GE crops resistant to different combinations of more-toxic chemicals.
"This report provides more proof that GE food is not the silver-bullet solution it is marketed to be and that its impact on our environment and human health needs much deeper scrutiny," said Pamm Larry, Northern California Director for LabelGMOs.org and the initial instigator of Proposition 37, a California ballot initiative to label genetically engineered foods that was narrowly defeated at the polls last November.
The report also examines the costs associated with GE crops and herbicide-resistant weeds. Farmers face significant costs from reduced yields and efforts to combat weed infestations, and pesticide exposure and chemical residues harm public health, the environment, wildlife and water quality.
"The current superweeds situation should serve as a wake-up call for moving agriculture off the GMO and chemical treadmill to which it is bound," said Ronnie Cummins, executive director of the Organic Consumers Association. "To do that, public research -- free of private sector influence -- must be funded in order to give farmers better alternatives. Dumping more and more chemicals on the problem only fuels a fire that will have devastating consequences on how we grow our food."
The "Superweeds" Report is available here: https://www.foodandwaterwatch.org/reports/superweeds/
And an accompanying video based on the report can be found here: https://fwwat.ch/superweedvideo
Food & Water Watch works to ensure the food, water and fish we consume is safe, accessible and sustainable. So we can all enjoy and trust in what we eat and drink, we help people take charge of where their food comes from, keep clean, affordable, public tap water flowing freely to our homes, protect the environmental quality of oceans, force government to do its job protecting citizens, and educate about the importance of keeping shared resources under public control.
Food & Water Watch mobilizes regular people to build political power to move bold and uncompromised solutions to the most pressing food, water, and climate problems of our time. We work to protect people's health, communities, and democracy from the growing destructive power of the most powerful economic interests.
(202) 683-2500
LATEST NEWS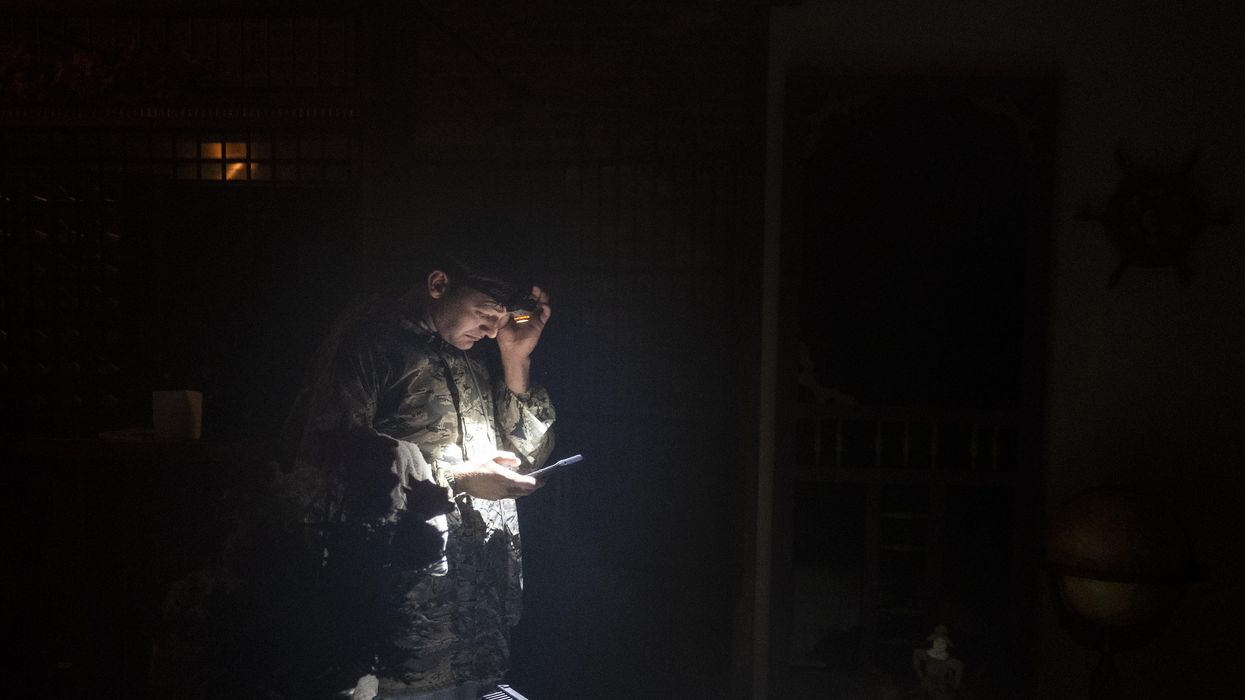 "The utility industry's custom of shutting off power punishes people for being poor," said the authors of a new report.
Energy justice campaigners on Monday called for "a permanent ban" on energy shutoffs by utilities as they released a report showing that major power companies have shut off millions of struggling customers' electricity and heat due to missed payments—while raking in record profits and spending billions of dollars on executive compensation, shareholder dividends, and stock buybacks.
"The utility industry's custom of shutting off power punishes people for being poor," reads a new report by the Center for Biological Diversity (CBD), the Energy and Policy Institute, and BailoutWatch. "This barbaric practice—and related punitive measures, like resale of debt to predatory private companies—must end."
The authors of the report, titled Powerless in the United States, analyzed shutoff data from 30 states between January and October 2022, finding that utilities cut power to households more than 1.5 million times. Based on the rate of shutoffs recorded, 4.2 million households suffered utility shutoffs across the country in the first 10 months of 2022.
Combined with data gathered in the groups' earlier energy justice reports, they found "a staggering 5.7 million electricity shutoffs against U.S. households from January 2020 through October 2022."

\u201cNEW RELEASE: Utilities shutoff power to families over 5.7 million times since 2020 while raking in billions. #NoShutoffs\nRead our new report @CenterforBioDiv @EnergyandPolicy @bailoutwatchorg: https://t.co/oS4Rc5cZ28\u201d

— Jean Su \u8607\u5b89\u541b (@Jean Su \u8607\u5b89\u541b) 1675088291
The vast majority of shutoffs between 2020 and 2022 were perpetrated by just a dozen companies, the groups said, including NextEra Energy Inc., Duke Energy Corporation, Exelon Corporation, FirstEnergy Corporation, and Ameren Corporation.
The 12 "Hall of Shame corporations," as the report calls them, were on average less profitable than other utilities profiled in the report, but were still "prone to rewarding executives with lavish pay." They were behind 37% of the dividends paid out to shareholders and 32% of disclosed CEO pay between 2019 and 2021.
They collectively paid their top 70 executives $1.2 billion—about $5.9 million per executive each year.
On average the 12 worst-offending companies spent about $4 billion on dividends each, but the customer debt they were owed by households struggling to pay accounted for about 1% of that amount.
"These 12 companies could have forgiven all 4.9 million documented shutoffs 90 times over using their dividends from 2020 through the third quarter of 2022."
"These 12 companies could have forgiven all 4.9 million documented shutoffs 90 times over using their dividends from 2020 through the third quarter of 2022," reads the report.
Selah Goodson Bell, an energy justice campaigner with CBD who co-authored the study, toldThe Guardian that the research shows how "a small scrape of the amount of money that utilities are shelling out to shareholders... could really change lives in millions of households."
FirstEnergy, which serves customers in Maryland, Pennsylvania, and Ohio, shut off power nearly 240,000 times between 2020 and October 2022, punishing households for their inability to pay bills totaling about $25 million. Meanwhile, the company was able to afford spending $2.3 billion on dividends for its shareholders.
Similarly, Duke Energy cut power more than 600,000 times over that period. Customers owed them about $63 million, while shareholders were lavished with $8.3 billion.
As utility companies have enjoyed record profits, rising fossil fuel prices have driven inflation and have resulted in higher heating and electricity bills as household budgets have been stretched thin. Extreme weather like the winter storm that plunged millions of Texans into darkness in 2021 and the deadly heat wave in the Pacific Northwest that same year could also increase "energy insecurity among poor households and communities of color, which are 'less able to prepare for, respond to, and recover
from disaster events,'" the report reads.
"Heating a house with fossil gas this winter is expected to cost 66% more than it did two years ago," reads the report. "Electricity prices have also risen approximately 12% compared to 2020. The average family could pay more than $1,200 to heat their home this winter—$175 more than last winter and $300 more than the 2020 winter."
As households continue to struggle to afford necessities, utilities' punitive shutoffs and rewards for executives and investors show no sign of slowing down, according to the report. Researchers found a 29% increase in power disconnections and a 76% rise in gas shutoffs between January and October 2022, compared to the same period in 2021.
To address the shutoffs crisis, said the authors, the U.S. Energy Information Administration and Congress could require reporting on utility disconnections, while Congress "should vastly increase" funding for energy assistance programs for low-income households. Addressing the "underlying conditions"—reliance on fossil fuels for energy—and phasing out the use of oil, gas, and coal is also key to stopping punitive shutoffs.
Congress must also "enact a nationwide ban on utility shutoffs and other punitive collection practices for unpaid household utility bills for households meeting poverty criteria," said the authors, expanding on pandemic-era legislation.
"Access to electricity is a basic human right," reads the analysis. "People rely on electricity for water, physical safety, food security, medical care, and telecommunications. When these essentials are taken away, the harm spreads like ripples across a pond."

"The preventable practice of disconnections keeps millions of Americans in poverty and narrows their avenues of escape," the authors added. "By giving utility companies the power to penalize poverty, we license them to perpetuate it."

News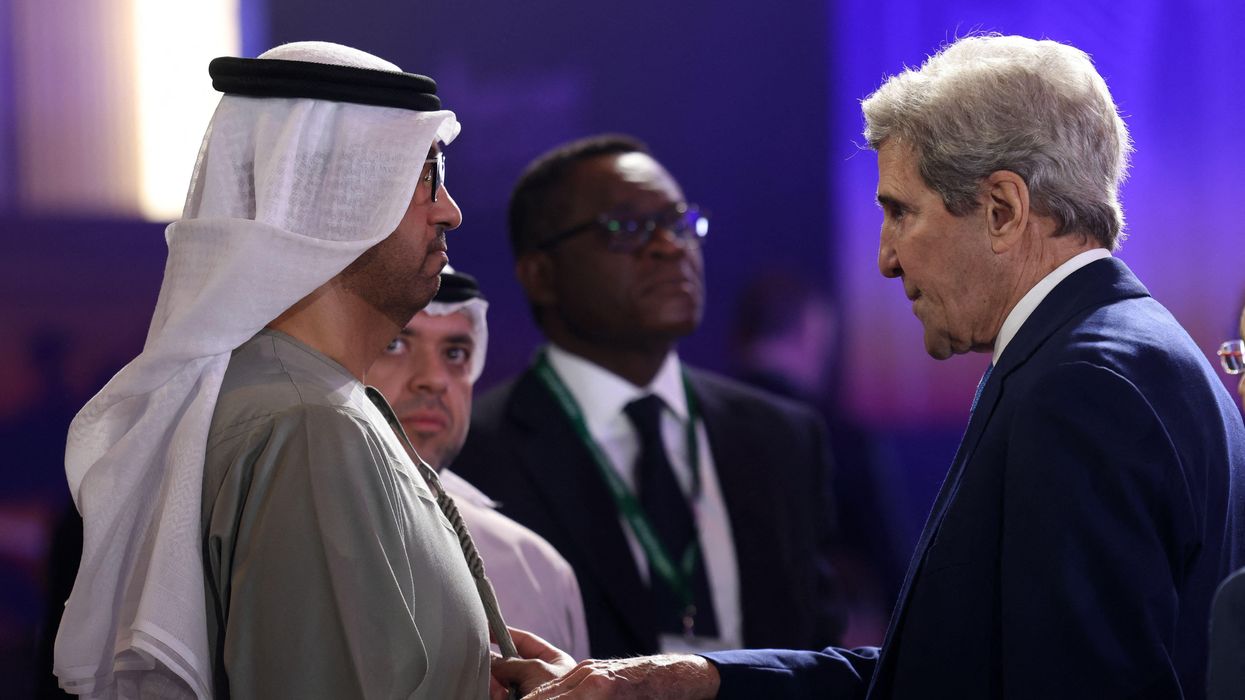 Allowing Sultan al-Jaber, head of the Abu Dhabi National Oil Company, to preside over the next U.N. climate conference "risks undermining the very essence of what is trying to be accomplished."
More than two dozen members of Congress have called on top U.S. climate diplomat John Kerry to push the United Arab Emirates to replace Sultan Ahmed al-Jaber, head of the Abu Dhabi National Oil Company, as president-designate of the United Nations COP28 meeting set to begin this November.
In a Friday letter to Kerry, 27 U.S. lawmakers wrote that "the decision to name the chief executive of one of the world's largest oil and gas companies as president of the next U.N. Climate Change Conference risks jeopardizing climate progress."
The U.A.E.'s move earlier this month to appoint al-Jaber as leader of the upcoming round of international climate negotiations has been widely condemned. So too has Kerry's celebration of the pick as "a terrific choice."
Led by Rep. Jared Huffman (D-Calif.) and Sen. Sheldon Whitehouse (D-R.I.), the lawmakers wrote: "To help ensure that COP28 is a serious and productive climate summit, we believe the United States should urge the United Arab Emirates to name a different lead for COP28 or, at a minimum, seek assurances that it will promote an ambitious COP28 aligned with the 1.5°C limit and Intergovernmental Panel on Climate Change (IPCC) findings and take concrete steps to demonstrate domestic and regional leadership toward this end."
"Having a fossil fuel champion in charge of the world's most important climate negotiations would be like having the CEO of a cigarette conglomerate in charge of global tobacco policy."
Like the 26 annual U.N. climate gatherings that preceded it, COP27 ended last November with no commitment to a swift and just global phase-out of oil, gas, and coal. Despite scientists' repeated warnings that expanding fossil fuel production will intensify the deadly impacts of the climate emergency, hundreds of corporations—including several based in the U.S. and the U.A.E.—are planning to ramp up planet-heating pollution in the years ahead.
Progressive critics have connected the dots between policymakers' ongoing failure to directly confront the fossil fuel industry—whose drive to maximize short-term profits is putting the future of humanity at risk—and Big Oil's corrupting influence at U.N. climate talks. While climate justice activists were heavily policed throughout the resort city of Sharm El-Sheikh, Egypt during COP27, more than 630 fossil fuel lobbyists were granted access to the meeting.
In their letter to Kerry, members of Congress argued that allowing al-Jaber to preside over debates about the scale and pace of decarbonization threatens to exacerbate this untenable situation, leading to further delays in needed climate action.
"The appointment of an oil company executive to head COP28 poses a risk to the negotiation process as well as the whole conference itself," wrote the lawmakers. "Having a fossil fuel champion in charge of the world's most important climate negotiations would be like having the CEO of a cigarette conglomerate in charge of global tobacco policy. It risks undermining the very essence of what is trying to be accomplished."
"Future COPs should require any participating company to submit an audited corporate political influencing statement that discloses climate-related lobbying, campaign contributions, and funding of trade associations and organizations active on energy and climate issues," they continued.
"COPs should not provide a stage for greenwashing," the members of Congress added. "They should be convenings for serious climate actors and actions. Such commonsense reforms to help restore public faith in the COP process will obviously be impossible with an oil company executive at the helm."
Signatories include Sens. Ed Markey (D-Mass.), Jeff Merkley (D-Ore.), Bernie Sanders (I-Vt.), and Elizabeth Warren (D-Mass.), as well as Democratic Reps. Jamaal Bowman (N.Y.), Raúl Grijalva (Ariz.), Barbara Lee (Calif.), Ilhan Omar (Minn.), Jan Schakowsky (Ill.), Rashida Tlaib (Mich.), and Bonnie Watson Coleman (N.J.).
The lawmakers' letter to Kerry came one day after a global network of more than 450 climate justice organizations wrote in a letter to U.N. Secretary-General António Guterres that "no COP overseen by a fossil fuel executive can be seen as legitimate."
News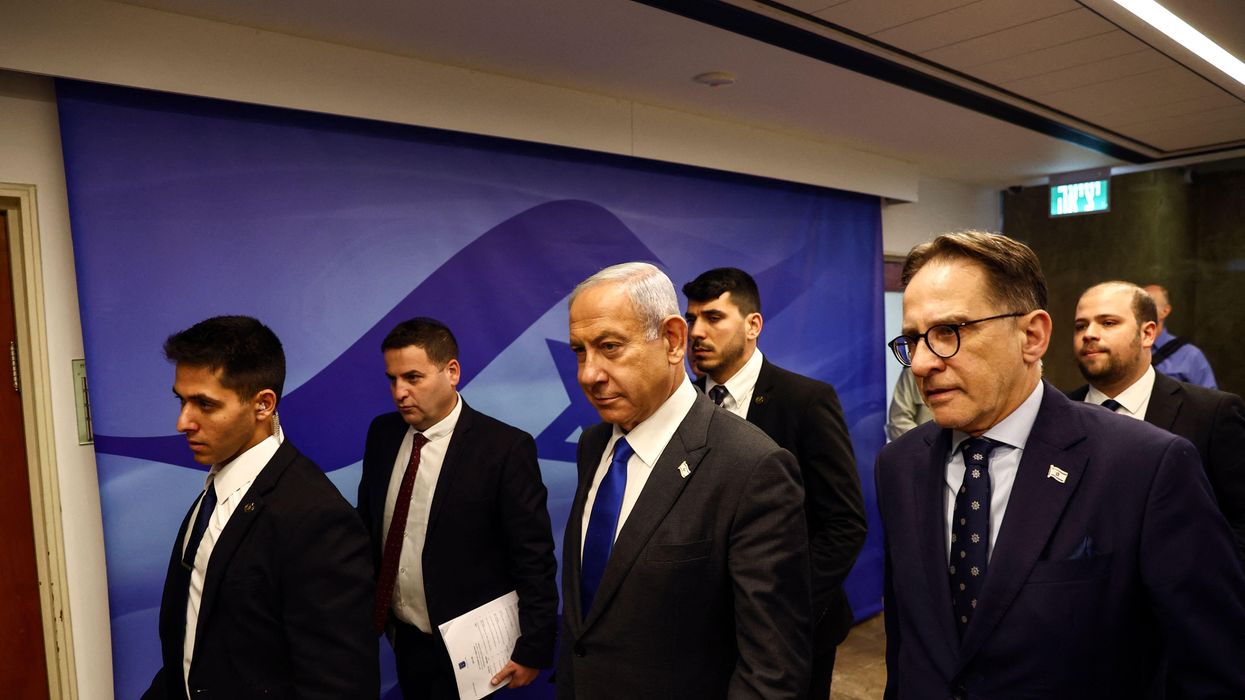 "This latest act of sabotage conducted via a military attack inside Iran is a dangerous escalation and should be cause for concern for everyone who opposes war," said one campaigner.
Unnamed U.S. officials on Sunday confirmed suspicions that Israel was behind the weekend drone attack on a purported military facility in the Iranian city of Isfahan, heightening concerns that the far-right government of Prime Minister Benjamin Netanyahu is gearing up for a broader assault on Iran as international nuclear talks remain at a standstill.
The New York Timesreported that the drone attack—which Iran says it mostly thwarted—was "the work of the Mossad, Israel's premier intelligence agency, according to senior intelligence officials who were familiar with the dialogue between Israel and the United States about the incident."
"American officials quickly sent out word on Sunday morning that the United States was not responsible for the attack," the Times noted. "One official confirmed that it had been conducted by Israel but did not have details about the target."
The Times added that the "facility that was struck on Saturday was in the middle of the city and did not appear to be nuclear-related."

The Wall Street Journal also reported Sunday that Israel carried out the attack, which was launched hours before U.S. Secretary of State Antony Blinken arrived in the Middle East for planned trips to Israel, Egypt, and the occupied West Bank.
Last week, CIA Director William Burns made an unannounced trip to Israel to discuss "Iran and other regional issues," according to the Journal.
Jamal Abdi, president of the National Iranian American Council (NIAC), said in a statement that he is "deeply concerned by the gathering clouds of war in the Middle East."
"This latest act of sabotage conducted via a military attack inside Iran is a dangerous escalation and should be cause for concern for everyone who opposes war," said Abdi. "War will only further empower the most violent and repressive forces inside Iran at the expense of ordinary Iranians demanding freedom, and will embolden reactionary elements in Iran, Israel, Saudi Arabia, and the U.S."
"It is vital that we call for all sides to exercise restraint and to prioritize non-military solutions to the tensions threatening the region."
Israel's latest attack inside Iran's borders came after negotiations aimed at bringing the U.S. back into the Iran nuclear accord—which former President Donald Trump violated in 2018—hit a wall. President Joe Biden told a rallygoer in November that the Iran deal "is dead, but we're not gonna announce it."
Israel's spy agency has made clear that a newly negotiated nuclear accord would not stop its attacks on Iran.
"Even if a nuclear deal is signed, it will not give Iran immunity from the Mossad operations," Mossad chief David Barnea said in September. "We won't take part in this charade and we don't close our eyes to the proven truth."
Earlier this month, Netanyahu—a longtime Iran hawk who has been making false predictions about Tehran's supposed nuclear bomb ambitions for years—vowed to "act powerfully and openly on the international level against the return to the nuclear agreement."
In the absence of a nuclear agreement, the Journal reported Sunday that the U.S. and Israel are looking for "new ways to contain" Iran, which condemned the Saturday attack as "cowardly."
Citing the Journal's story, Trita Parsi of the Quincy Institute for Responsible Statecraft tweeted Sunday that "unlike before, when U.S. officials stayed silent or only confirmed Israel's role in attacks on Iran days later, now U.S. officials immediately name Israel and appear to hint that it is part of a joint effort to 'contain' Iran."
"War is clearly back on the agenda," Parsi added.
Abdi of NIAC echoed that warning, arguing that "the Islamic Republic's brutal crackdown against the Iranian people, its assistance in Russia's illegal invasion of Ukraine, and its rapidly expanding nuclear program freed from the restraints of the JCPOA have pushed tensions to a boiling point."
"This, coupled with the rise of a hardline administration in Israel that appears determined to push the envelope militarily, an increasingly assertive Saudi royal family, and a U.S. that has been unable to turn the page on the Trump administration's destabilizing Middle East policies, makes for an exceedingly volatile cocktail," Abdi said. "For those of us who favor democracy, human rights, and peace, it is vital that we call for all sides to exercise restraint and to prioritize non-military solutions to the tensions threatening the region."

News
SUPPORT OUR WORK.
We are independent, non-profit, advertising-free and 100%
reader supported.