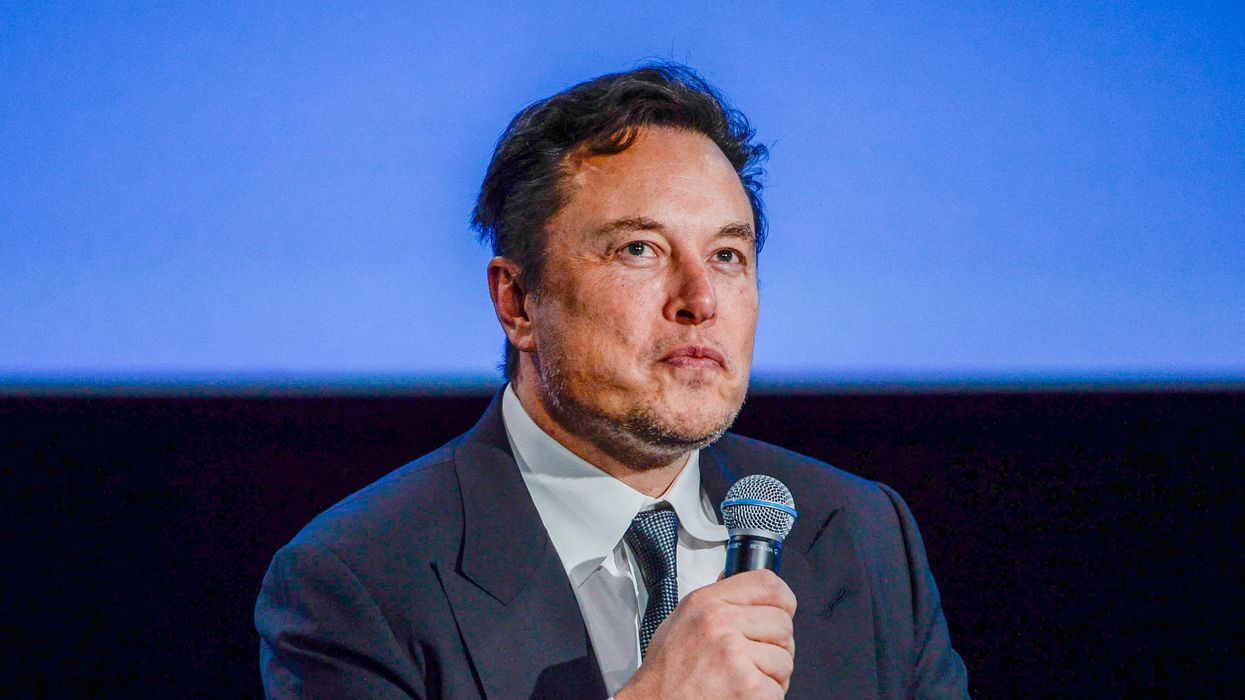 "We have some labor market agreements in the Nordic region, and you have to comply with them if you want to run a business here," said the head of Denmark's largest union.
With Swedish mechanics nearly six weeks into a strike aimed at pressuring U.S. electric car manufacturer Tesla into signing a collective bargaining agreement, the firm's staunchly anti-worker CEO, billionaire Elon Musk, was running out of ways to continue operations in the country on Tuesday as Danish workers launched a solidarity action.
Denmark's United Federation of Workers (3F), the largest labor union in the country, announced that unionized dockworkers and delivery drivers will not comply with a Tesla plan to circumvent the Swedish strike by delivering cars to Danish ports and trucking them to Sweden.
Jan Villadsen, chair of 3F Transport, toldThe Guardian that IF Metall, the Swedish union that represents 130 mechanics at Tesla service centers in the Scandinavian country, called on the Danish workers to support the strike.
"IF Metall and the Swedish workers are fighting an incredibly important battle right now," said Villadsen. "When they ask for our support, we are of course behind them. Just like companies, the trade union movement is global in the fight to protect workers."
The mechanics began the work stoppage on October 27, after five years of trying to reach a collective bargaining agreement with Tesla. The employees work at seven service centers owned by the EV manufacturer.
About 9 in 10 workers in Sweden are covered by collective bargaining agreements, but Musk recently said he disagrees "with the idea of unions" because they create "a lords and peasants sort of thing" and "try to create negativity in a company."
IF Metall says Tesla pays mechanics who service its cars less than the industry average in Sweden, and the workers aim to secure better pensions and insurance plans.
In recent weeks, Musk—the world's richest person, with an estimated net worth of $245 billion—has appeared mystified by the solidarity that other workers in Sweden, and now Denmark, are showing the mechanics.
Postal workers, electricians, and dockworkers in Sweden have all refused to continue operations with Tesla in support of the strike.
Musk said unionized postal workers' refusal to deliver license plates for new Tesla vehicles was "insane" and filed a lawsuit last month against the Swedish Transport Agency over the growing work stoppage.
"Wait until he finds out about global labor solidarity," said Ruwan Subasinghe, legal director of the International Transport Workers' Federation.

The Danish dockworkers' action, said Villadsen, will provide another lesson for Musk about how workers in Nordic countries build collective power.
"Even if you are one of the richest in the world, you can't just make your own rules," Villadsen toldThe Guardian. "We have some labor market agreements in the Nordic region, and you have to comply with them if you want to run a business here."
Jacob Lykke, head of a 3F Transport local union in the Danish port city of Esbjerg, told Jydske Vestkysten that "as of December 20, we will not drive [Tesla's] cars off board, as we usually do."
Dockworkers and delivery drivers "will not receive and transport Tesla's cars going to Sweden," 3F said in a statement. "With the sympathy action, that model is no longer possible."
News