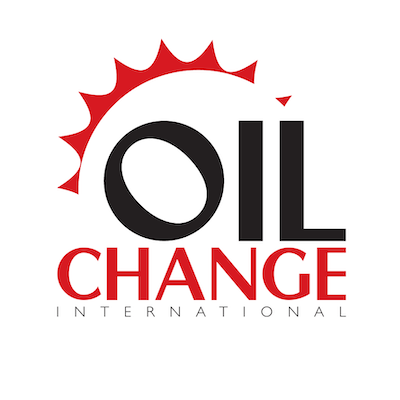 For Immediate Release
Contact:
Nicole Rodel – nicole [at] priceofoil.org
122 CSOs warn there is only six months left to meet joint COP26 commitment to end international public finance for fossil fuels
Russia's war in Ukraine and fuel price spikes mean international public finance institutions must roll out rapid decarbonization and aid packages, not back track by locking in new fossil infrastructure
WASHINGTON
Today, 122 civil society groups are releasing letters to eleven government signatories to the Glasgow Statement on International Public Support for the Clean Energy Transition, laying out the actions they must take as soon as possible to meet their commitment. In this joint statement at COP26, 35 countries and 5 public finance institutions committed to end their international public finance for 'unabated' fossil fuels by the end of 2022, and instead prioritise their "support fully towards the clean energy transition."
The Glasgow Statement has the potential to directly shift at least USD $24 billion a year in influential trade and development finance from governments away from oil, gas, and coal towards the clean energy transition if it is implemented well -- and much more if these initial signatories can convince peers to join them and bring their commitment into other multilateral settings like the G7 and OECD.
However, todays' letters to Canada, Germany, Netherlands, Italy, France, Portugal, and New Zealand warn that the initiative will fail to have this transformative impact if initial implementation is late, creates large loopholes for gas or carbon capture, utilisation and storage (CCUS), or is not paired with an exponential increase in public finance for renewable energy. Letters with similar recommendations have already been sent to the United Kingdom and United States, and will be sent this month to Costa Rica and El Salvador.
The warning from civil society comes at the halfway mark for countries to implement their commitment, and right ahead of the G7 where public finance for energy is set to be a key issue. As Russia's war in Ukraine has continued, the United States and Canada have signalled they may backtrack and instead rely on significant loopholes to continue trade finance for fossil gas.
Last month's IPCC Working Group III report was clear that continued fossil fuel finance of any kind is misaligned with the Paris climate goals, and that public finance for fossil fuels in particular plays a key role in determining our global future energy systems. In light of this, civil society groups are also emphasizing the need for wealthy country signatories to prioritize public finance for a just energy transition for low-income countries and communities and to avoid hypocrisy by ending any public finance and other subsidies for fossil fuels they still provide domestically. The letters to Costa Rica and El Salvador also emphasize the role Global South country signatories can play in holding wealthier signatories accountable to these responsibilities.
Quotes:
Bronwen Tucker, Public Finance Campaign Co-Manager, Oil Change International said: "The Glasgow Statement on public finance was a truly exciting break from most multilateral climate agreements because it named both a near-term timeline and concrete actions that signatories would take. But now that we are at the halfway point to implementation, too many signatories are missing vital ingredients for what will be needed for it to have a transformative impact: binding fossil fuel exclusion policies that include gas, clear definitions for CCUS, and meaningful increases in support for a globally just energy transition."
Julia Levin, National Climate Program Manager, Environmental Defence Canada said: "As the largest provider of public finance to oil and gas companies in the G20, Canada's commitments to end subsidies to the sector are critical. But so far, Canada has been dragging its feet on this key climate promise - and has instead created new subsidy and bond programs geared toward false solutions like carbon capture. Oil and gas companies have profited immensely for decades from activities that are fueling the climate crisis and polluting communities' land and water. Public financing should not keep getting funneled to these companies period, no matter where in the world they operate or whether they are promising to lower their emissions."
Diana Cardenas Monar, General Coordinator, Climate Finance Group for Latin America and the Caribbean (GFLAC) said: "In line with Article 2.1c of the Paris Agreement and the need for financial flows to become a driver of the climate agenda and the energy transition, the Glasgow Statement on public finance was an important step forward. But what is needed is to go beyond words into action, with a sense of urgency and considering the current geopolitical context. In Latin America and the Caribbean (LAC), with only two countries as signatories, the region has a long path ahead with specific political and socio-economic challenges to address. Thus, shifting financial flows of developed countries from fossil fuels to support a just energy transition in LAC and other regions will be key for a global alignment of public finances with climate objectives."
Kate DeAngelis, International Finance Program Manager, Friends of the Earth US said: "President Biden started his presidency with bold statements on the need to end overseas fossil fuel financing, but has spent the past year taking little real action. Rather than using this moment to cave to the oil and gas industry, the Biden-Harris Administration must end US financing for international fossil fuels and promote a sustainable, renewable energy future."
Simone Ogno, Finance and Climate campaigner, ReCommon said: "Italy's dependence on Russian gas has been made possible thanks to public finance, especially SACE, the Italian export credit agency. Public finance is now at risk of driving the country toward new 'bloody' gas suppliers while gas prices stay high and more and more people are forced to choose between a meal and paying their energy bills. It's time for Italy's public finance to play its part and Draghi's government has to clarify how it will implement the Glasgow Statement by pulling SACE out of fossil finance and breaking the country's dependence on fossil fuels once and for all."
Marius Troost, Policy Officer, Both ENDS said: "Signing the Glasgow Statement is one thing, translating it into ambitious policy is another. The science is clear about the need to stop financing fossil fuels and the role public finance plays in this process. It is therefore crucial that the signatories of the Statement, including The Netherlands, follow up on their promises. There can be no room for exceptions and loopholes that water down the commitment."
David Ryfisch, Team Leader International Climate Policy, Germanwatch said: "Fossil energies are risky and create long-term dependencies. This has become painfully clear for many G7 states, particularly Germany, in the last few months. Learning from their own mistakes, all G7 countries should join the Glasgow Statement and stop international investments into fossil fuels and instead accelerate their renewable energy finance."
Anna-Lena Rebaud, Climate and Just Transition campaigner, Friends of the Earth France said: "During his first mandate, Emmanuel Macron has been a master in communication, but has repeatedly failed at ambitious climate action. The climate plan on export finance adopted in 2020 is a good example. After joining the Glasgow Statement, the new government cannot fail again at effectively putting an end to all public support to fossil fuels."
Nicole Rodel, Communications Campaigner, Oil Change International said: "Russia's war in Ukraine and the current fuel prices spikes have prompted some Glasgow Statement signatories to suggest they may backtrack and use their international public finance to lock-in new fossil infrastructure like the East African Crude Oil Pipeline, new import terminals for U.S. LNG, and Equinor's extraction projects in Tanzania and Canada. We cannot afford this. What is desperately needed instead is for global leaders to double down on the Glasgow statement and support rapid decarbonization packages for renewables and energy efficiency in the areas that need it most. The pandemic has shown that governments can rapidly mobilize massive sums of public money. This is the moment to do it, and accelerate the transition to a clean and fair future without fossil-fueled conflict."
Read the letters in full:
Notes:
Oil Change International is a research, communications, and advocacy organization focused on exposing the true costs of fossil fuels and facilitating the ongoing transition to clean energy.
(202) 518-9029
LATEST NEWS
In a letter to Chemours, the experts said they were worried about the company's "apparent disregard for the well-being of community members, who have been denied access to clean and safe water for decades."
United Nations human rights experts have expressed concerns over "alleged human rights violations and abuses" against people living along the lower Cape Fear River in North Carolina due emissions of per- and polyfluoroalkyl substances, or PFAS, from a Fayetteville chemical plant.
Five U.N. experts signed letters to Chemours—the plant's current operator—as well as DuPont, Corteva, the U.S. Environmental Protection Agency (EPA), and Dutch environmental regulators. The action marks the U.N. Human Rights Council's first investigation into an environmental problem in the U.S., The Guardianreported Tuesday.
"We are especially concerned about DuPont and Chemours' apparent disregard for the well-being of community members, who have been denied access to clean and safe water for decades," the U.N. experts wrote in the letter to Chemours.
"We hope the U.N.'s action will induce shareholders to bring DuPont and Chemours in line with international human rights law."
The Fayetteville Works manufacturing plant has been releasing toxic PFAS into the environment for more than four decades, according to the allegations detailed in the letter. PFAS dumped in the Cape Fear River have made it unsafe to drink for 100 river miles, and pollution from the plant has contaminated air, soil, groundwater, and aquatic life.
PFAS are a class of chemicals used in a variety of products from nonstick, water-repellent, or stain-resistant items to firefighting foam. They have been linked to a number of health issues including cancers and have earned the name "forever chemicals" for their ability to persist in the environment and the human body. One study found PFAS in 97% of local residents who received testing.
The letter also repeated allegations that DuPont, the plant's previous owner, and Chemours, a spinoff company, had not taken responsibility for cleaning up the local environment and compensating community members, and that DuPont had known about the dangers of PFAS for several years, but chose to hide this information from the public.
"We remain preoccupied that these actions infringe on community members' right to life, right to health, right to a healthy, clean, and sustainable environment, and the right to clean water, among others," the U.N. experts wrote.
The letters were sent in response to a request made in April by Berkeley Law's Environmental Law Clinic on behalf of local environmental advocacy group Clean Cape Fear. In the request, the groups said the matter was particularly urgent because Chemours plans to expand its making of PFAS at the plant.
The U.N. experts, or special rapporteurs, reviewed existing legal and scientific documents and media reports, rather than completing their own investigation, NC Newsline reported. They sent the letters in September, but made them public on Thanksgiving, 60 days later, according to Clean Cape Fear. During that time, Chemours, Corteva, and the Dutch regulator responded, but DuPont and the EPA did not.
"We are grateful to see the United Nations take action on behalf of all residents in our region suffering from decades of human rights abuse related to our PFAS contamination crisis," Clean Cape Fear co-founder Emily Donovan said in a statement. "Clearly, the U.N. recognizes international law is being violated in the United States. We find it profoundly troubling that the United States and DuPont have yet to respond to the U.N.'s allegation letters."
Clean Cape Fear called Chemours' response "classic corporate gaslighting." Chemours claimed to be "a relatively new company," despite being staffed by senior DuPont executives, focused mainly on the PFAS GenX despite the presence of several other pollutants, and focused on the impacts on private well owners, ignoring public utility customers who must pay to filter their own water because of PFAS contamination. However, the letter did acknowledge that Chemours knew about the PFAS pollution before the public learned of it in 2017 and tried to both resolve it internally and prevent the public from finding out.
"If corporate malfeasance had a name in N.C., it would be Chemours," said Rebecca Trammel, leadership team member of Clean Cape Fear and founder of Catalyst Consulting & Speaking. "Impunity is the accomplice of injustice. It is the obligation of governments and regulatory agencies to ensure that innovation, economic gain, and progress are in service of humanity, not at its expense. I extend my deepest thanks to the United Nations for its defense of our right to safe water and life itself."

The letter to the EPA focused in part on its failure to study the health impacts of PFAS exposure on the community, while the letter to the Netherlands focused on imports of GenX from that country to Fayetteville Works.
Clean Cape Fear said it hopes the letters will put pressure on both the private companies and the government regulators to act.
"We hope the U.N.'s action will induce shareholders to bring DuPont and Chemours in line with international human rights law," the group tweeted, noting that both companies are publicly traded.
"We also hope that the risk of being named a violator of international human rights laws will give the U.S. EPA the political courage to do what it must to curb toxic PFAS pollution in North Carolina and nationwide," the group added.
News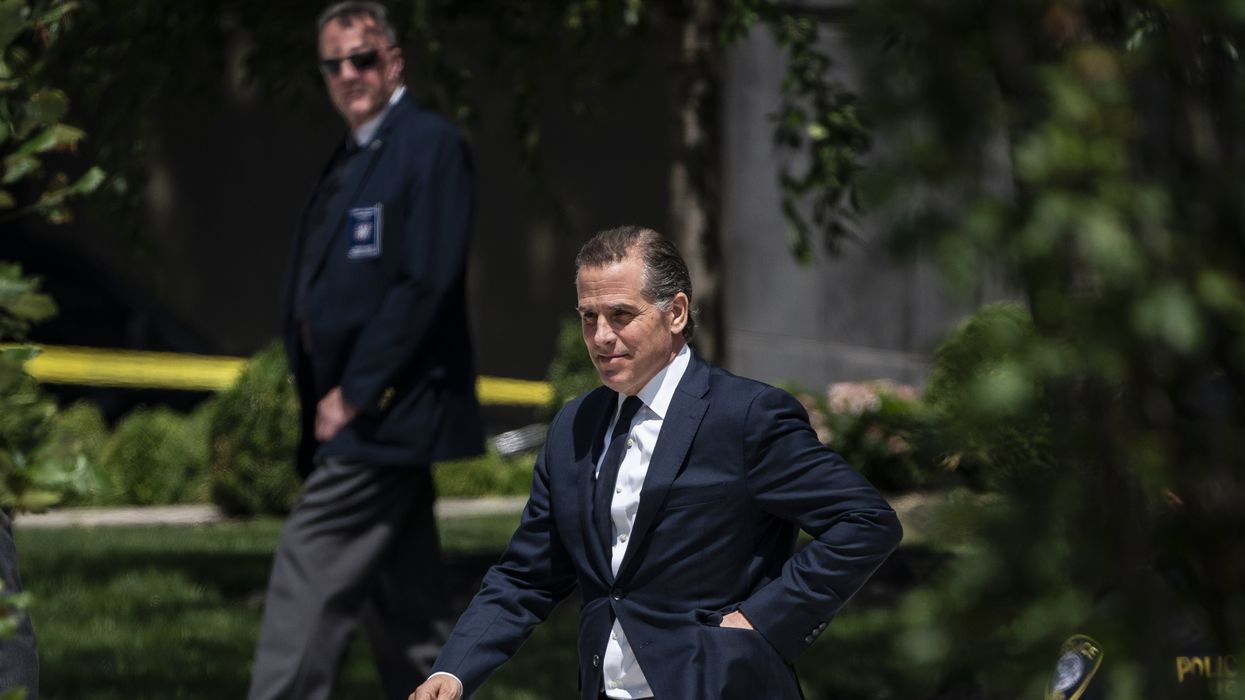 "Chairman Comer's insistence that Hunter Biden's interview should happen behind closed doors proves it once again. What the Republicans fear most is sunlight and the truth," said Rep. Jamie Raskin.
Democratic U.S. Rep. Jamie Raskin on Tuesday issued a scathing statement mocking Republicans on the House Oversight Committee after the GOP chair of the panel rejected Hunter Biden's offer to testify publicly next month as part of an ongoing impeachment probe into his father, President Joe Biden.
Rep. James Comer (R-Ky.), who leads the oversight committee, accused Hunter Biden of "trying to play by his own rules instead of following the rules required of everyone else."
"Our lawfully issued subpoena to Hunter Biden requires him to appear for a deposition on December 13," Comer said in a statement, adding that the president's son could get a chance to testify publicly at an unspecified "future date."
Raskin (D-Md.), the top Democrat on the House Oversight Committee, said in response that "after wailing and moaning for ten months about Hunter Biden and alluding to some vast unproven family conspiracy, after sending Hunter Biden a subpoena to appear and testify, Chairman Comer and the oversight Republicans now reject his offer to appear before the full committee and the eyes of the world and to answer any questions that they pose?"
"What an epic humiliation for our colleagues and what a frank confession that they are simply not interested in the facts and have no confidence in their own case or the ability of their own members to pursue it," said Raskin. "After the miserable failure of their impeachment hearing in September, Chairman Comer has now apparently decided to avoid all committee hearings where the public can actually see for itself the logical, rhetorical, and factual contortions they have tied themselves up in."
"The evidence has shown time and again President Biden has committed no wrongdoing, much less an impeachable offense," Raskin added. "Chairman Comer's insistence that Hunter Biden's interview should happen behind closed doors proves it once again. What the Republicans fear most is sunlight and the truth."
Hunter Biden's offer to appear publicly before the House Oversight Committee came in a letter that his attorney, Abbe Lowell, wrote to Comer. The push for a public appearance stems from concerns that Republicans would selectively leak any closed-door testimony.

"Your empty investigation has gone on too long wasting too many better-used resources. It should come to an end," the letter reads. "Consequently, Mr. Biden will appear at such a public hearing on the date you noticed, December 13, or any date in December that we can arrange."
"If, as you claim, your efforts are important and involve issues that Americans should know about," the letter adds, "then let the light shine on these proceedings."
News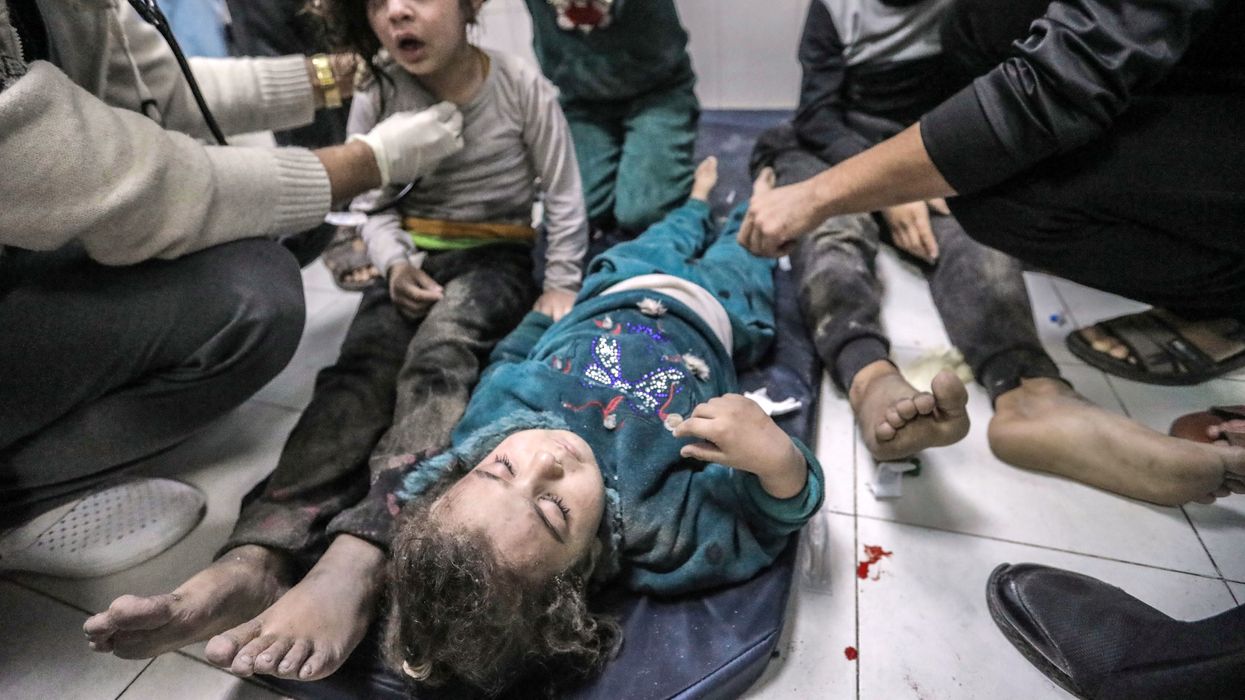 "Eventually we will see more people dying from disease than from bombardment if we are not able to put back together this health system," said a spokesperson for the global health agency.
With the brief "humanitarian pause" between Israel and Hamas so far failing to result in the delivery of sufficient aid in Gaza, United Nations officials on Tuesday warned that the spread of disease could soon begin killing more Palestinian people than Israel's bombs and raids.
Humanitarian groups have warned for weeks that Israel's total blockade of Gaza—cutting off deliveries of fuel, water, food, and electricity access—quickly fueled outbreaks of gastrointestinal illnesses as sanitation and water treatment services ground to a halt.
The World Health Organization (WHO) has now recorded more than 44,000 cases of diarrhea and 70,000 acute respiratory infections in Gaza since Israel began its latest bombardment of the enclave on October 7, with cases of gastrointestinal illness for those aged five and older rising to more than 100 times the normal level earlier this month.

"Everybody everywhere has dire health needs now because they are starving, because they lack clean water and they're crowded together," said Margaret Harris, a spokesperson for WHO, at a briefing in Geneva on Tuesday. "Basically, if you're sick, if your child has diarrhea, if you've got a respiratory infection, you're not going to get any [help]."
"Eventually we will see more people dying from disease than from bombardment if we are not able to put back together this health system," she added.
On social media, WHO reiterated its call for a permanent negotiated cease-fire and sustained aid access in Gaza to allow health officials to rebuild the decimated medical system.

Out of 36 hospitals in Gaza, about 26—or three-quarters—have entirely shut down due to damage from bombings and an inability to provide care to patients. Without fuel shipments and reliable electricity, doctors have been unable to run machinery needed to properly sterilize medical equipment, among other necessities.
Although the current truce has been in place for four days and was extended by two days on Tuesday, the Palestinian Ministry of Health reported that no fuel has arrived in northern Gaza for hospitals to run generators.

One doctor from al-Shifa Hospital, which was raided by the Israel Defense Forces (IDF) earlier this month, told the United Nations Children's Fund (UNICEF) that primary threats to children's safety were previously "very much from the air and now very much on the ground," as gastrointestinal and respiratory infections continue spreading.

"He was terrified as a medical professional in terms of the disease outbreak that is that is lurking here and how that will devastate children whose immune systems and lack of food…is making them perilously weak," UNICEF spokesperson James Elder said Tuesday.
At hospitals throughout Gaza, Elder said in a video briefing, "I met a lot of parents... They know exactly what their children need. They don't have access to safe water and it's crippling them."
Since last month, United Nations agencies and groups including Oxfam have warned that, cut off from access to clean water, Palestinians face an even more dire public health threat than the diseases that are already spreading: a potential cholera outbreak like the one that killed at least 97 people in 2022 in Syria and Lebanon.
"It's conceivable that the bacterium has been brought in and the conditions are now ripe for its spread," Richard Brennan, regional emergency director for WHO, toldAl Jazeera in October.
The Palestine Red Crescent Society (PRCS) told the BBC Tuesday that about 200 aid trucks per day have been allowed into Gaza since the humanitarian pause began last week—an improvement over the roughly 45 trucks that entered the enclave each day before the truce, but only half the amount that brought aid to Gaza's 2.3 million residents daily before October 7.
"The situation has become more than dire and this aid is urgently and critically needed," PRCS spokesperson Nebal Farsakh told the BBC.
Amnesty International warned that Palestinian civil society groups are struggling to serve injured, ill, displaced, and traumatized residents as a number of European countries and the European Commission have suspended or restricted aid funding due to "unfounded allegations that funding has been diverted to 'terrorist organizations' or used for 'incitement to hatred and violence'."
The European Commission introduced "anti-incitement" clauses in all new contracts with Palestinian NGOs, subjecting them to third-party monitoring, even as it announced on November 21 that "no evidence has been found to date that money has been diverted for unintended purposes."
"Restricting the funding of Palestinian organizations only is discriminatory and would silence them by hampering their vital work and would further deprive victims of any prospect of protection," said Eve Geddie, director of Amnesty International's European Institutions Office.
"The credibility of European states who claim to champion human rights has already been already weakened by their failure to call for a cease-fire and by continuing to arm Israel as it kills thousands of Palestinians with impunity," added Geddie. "These discriminatory funding restrictions are damaging their credibility even further."
News