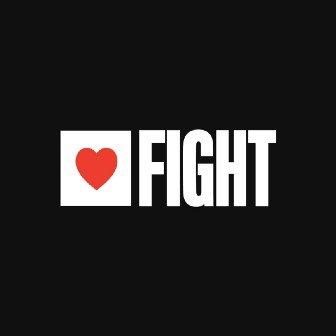 24,000+ Call on Congress to Stop Facebook From Fueling Far-Right Extremism by Passing a Federal Data Privacy Law
Facebook's algorithmic manipulation is fueling the extremism that led to the January 6 attack. Data privacy is fundamental to disarming Facebook's data weapon.
WASHINGTON
Today, Fight for the Future, Senator Ron Wyden, and a coalition of civil and human rights groups delivered a petition signed by over 24,000 people calling on Congress to pass a federal data privacy law. Coalition members urged lawmakers to protect against attacks like that on the Capitol last year by addressing Facebook's data-fueled algorithmic manipulation.
When Facebook whistleblower Frances Haugen testified before Congress in October, she named algorithmic manipulation as the platform's source of power. Algorithmic manipulation is only possible with invasive and copious personal data on individual people, harvested via mass surveillance.
The anniversary of January 6 falls at the beginning of the midterm election cycle, further highlighting how Facebook's algorithmic manipulation is a threat to our democracy and election integrity because it intensifies the far-right extremism that led to the attack on the Capitol. In order to #StopFacebook, lawmakers must focus on cutting off the fuel supply for Facebook's data weapon by passing a federal data privacy law.
Speakers at the petition delivery included Senator Wyden and representatives from Fight for the Future, Access Now, Public Citizen, and Open Media.
Senator Ron Wyden stated, "If we had a strong privacy law on the books, Mark Zuckerberg would already be in jail for his serial lying about Facebook's abuse of Americans' data. Congress has the opportunity to act now by passing a comprehensive privacy law that can cut off the flow of data to Facebook's outrage machine by setting strong new rules for how companies can collect, share and use Americans' personal information. That will go right to Facebook's business model and hit its bottom line, which seems to be the only thing that company cares about."
Erica Darragh, campaigner at Fight for the Future, added, "Facebook's business model has evolved into social engineering via psychological warfare. The platform weaponizes user data to fuel algorithmic manipulation in order to maximize ad sales - not just for products, but for ideas like the disinformation that led to the conspiracy theories associated with the January 6 Capitol attack. If Congress is serious about addressing the harms of social media, holding Big Tech accountable, and protecting our democracy, they must prioritize data privacy legislation in time to protect the integrity of the midterm elections."
Willmary Escoto, U.S. Policy Analyst at Access Now stated, "How many whistleblowers will it take for the U.S. Congress to rein in Silicon Valley? We need a federal data privacy law in the United States, and we need it now. Our data is harvested and weaponized against us, fueling algorithmic discrimination against the most marginalized communities and violating our right to privacy. People are fed up, and the tens of thousands of petition signatures urging Congress to pass a data protection law are a rallying cry for action."
Matt Hatfield, Campaigns Director at Open Media, said "The secretive collection, sale and algorithmic manipulation of our personal data by platforms like Facebook must end. It is a primary driver of the virality of the misinformation, hate speech, and online radicalization that people across the political spectrum are worried about. Congress passing a strong data protection law in 2022 that limits these practices will be one of the most important steps they can take to safeguard democracy and protect freedom of speech, both in America and around the world."
Public Citizen Executive Vice President Lisa Gilbert added, "As we approach the one year 'anniversary' of January 6th, we demand that Facebook be held accountable for the harm it has caused. Public Citizen stands with our allies to call on Congress to show the world its commitment to a transparent social media ecosystem that protects our digital civil rights and enhances, not hinders, democracy both at home and abroad."
Other coalition members and Congressional allies shared their perspectives as well:
Senator Richard Blumenthal stated, "We must put a stop to Big Tech's extreme exploitation of Americans' sensitive personal information. Unfettered access to troves of data that reveal private details of people's lives, identities, and preferences only fuels dangerous algorithms designed to divide us all. Comprehensive consumer privacy legislation is an essential component of reigning in Big Tech's power over American life."
Maaike van Dorssen, Managing Board Member of UK-based The London Story, noted, "Despite the progress of European data privacy laws, Big Tech remains able to use surveillance technologies to manipulate social and economic behaviours. In order to safeguard democracy and public debate in European Nations, the United States, and around the world, we urge governments to address algorithmic manipulation."
Jose Alonso Munoz, Deputy Communications Director of United We Dream, said, "Facebook has prioritized profit over the safety of its users, especially Black, brown and immigrant communities. Facebook's algorithm continues to amplify disinformation, hate speech, and conspiracy theories. This harmful disinformation played an outsized role in the attack on our democracy on January 6, and has continued to embolden Republican-led legislatures across the country to attack the voting rights of Black, brown, and immigrant communities. The 1 million members of United We Dream know all too well the importance of finding community online, including on UWD's pages on platforms like Facebook, which is why it is imperative for Congress to take action to impede Facebook's continued misuse of our data. It's time Congress ensures Facebook puts our safety over their profits."
Fight for the Future is the organization behind the coalition site HowToStopFacebook.org, which more than 70 organizations have signed onto calling for strong federal data privacy protections.
Fight for the Future is a group of artists, engineers, activists, and technologists who have been behind the largest online protests in human history, channeling Internet outrage into political power to win public interest victories previously thought to be impossible. We fight for a future where technology liberates -- not oppresses -- us.
(508) 368-3026
LATEST NEWS
Despite Saturday's reprieve, Sen. John Fetterman warned that "pushing the snooze button solves nothing, because these same losers will try to pull the same shit in 45 days."
A government shutdown was averted Saturday night after the Senate voted 89 to 9 to approve a stopgap spending measure passed by the House of Representatives that afternoon.
The agreement funds the government for 45 days and includes an additional $16 billion in disaster funding as New York City mops up from flash flooding following an extreme rain storm. It does not include aid for Ukraine.
"It has been a day full of twists and turns, but the American people can breathe a sigh of relief," Senate Majority Leader Chuck Schumer (D-N.Y.) said on the Senate floor. "There will be no government shutdown."
"This is not entertainment, it's governance. We must not allow the Freedom Caucus to turn our government into The Steve Wilkos Show."
The bill now heads to President Joe Biden for his signature.
"This is good news for the American people," Biden said in a statement. "But I want to be clear: We never should have been in this position in the first place."
Biden criticized far-right Republicans in the House for demanding cuts beyond what the president had negotiated with House Speaker Kevin McCarthy (R-Calif.) in a deal that progressives had already criticized for slashing programs for needy Americans and pushing through the controversial Mountain Valley Pipeline.
"They failed," Biden said of the far-right bloc.
MoveOn executive director Rahna Epting pointed out on social media that "this entire crisis was a GOP manufactured one."
"The Republican controlled House of Reps couldn't get their act together, and their endless infighting only transpired into bare minimum alignment at the 11th hour," Epting said.
Sen. Bernie Sanders (I-Vt.) celebrated the fact that the far-right bid to enshrine even steeper cuts to the social safety net did not succeed.
"I'm delighted that Congress was able to avoid a painful and unnecessary shutdown," he tweeted. "I'm also pleased that programs working families need were not cut and that there was a good increase in funds for disaster relief which will help Vermonters rebuild from July's terrible flooding."

Sen John Fetterman (D-Pa.), however, pointed out that the Republicans could force a similar crisis again on November 17 when the stopgap agreement expires.
"I voted at 8:30 pm on a Saturday night, that's my job. But the American people should never have to worry about their government shutting down," Fetterman posted on social media. "Pushing the snooze button solves nothing, because these same losers will try to pull the same shit in 45 days."
"I voted yes tonight to keep the government open, but I'm done normalizing this dysfunction," he continued. "This is not entertainment, it's governance. We must not allow the Freedom Caucus to turn our government into The Steve Wilkos Show."
Epting also expressed concern about what would happen when the deal expired.
"We do this all over again in 45 days, and Republicans will shut the government down then," Epting said. "This likely leads to more instability and extremism in the House as the far right will try to remove McCarthy over this. If we elect clowns, we get a circus."
Before the larger budget fight, Congress is now poised to take up the question of additional funding for Ukraine, something Biden, Schumer, and Sanders all flagged as a priority.
House Democratic leadership also said they expected a House vote on Ukraine funding soon in a statement reported by Jake Sherman of Punchbowl News.
News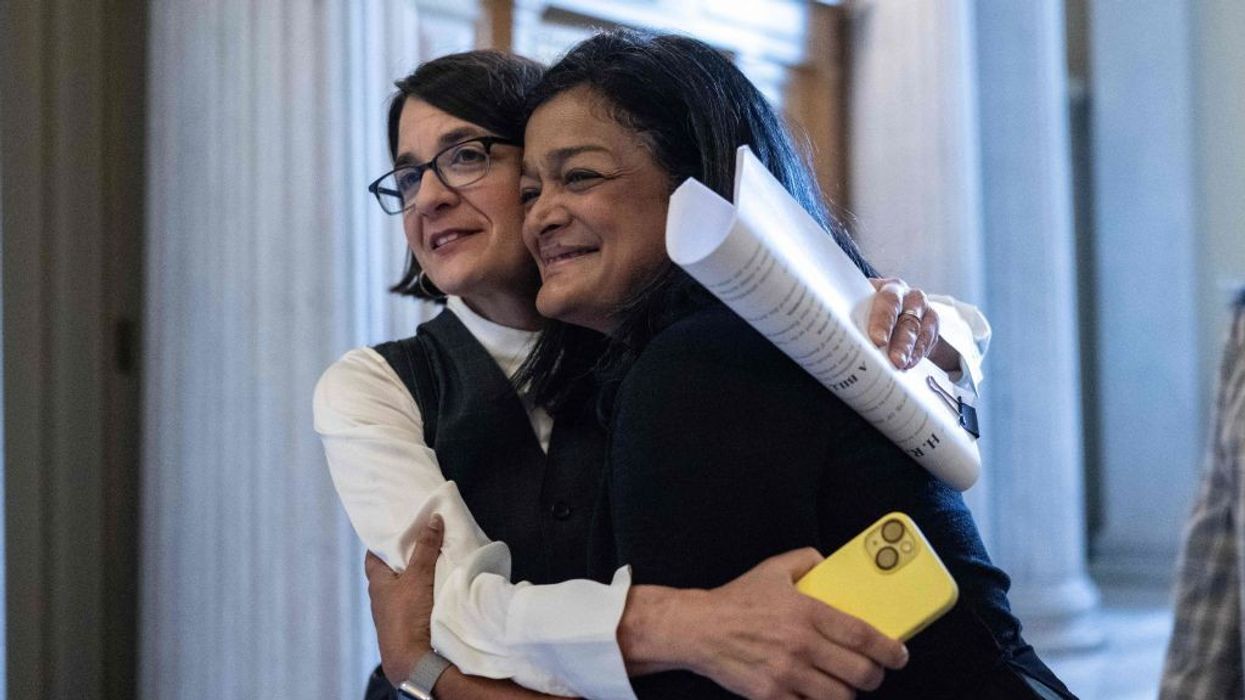 Speaker Kevin McCarthy had previously said that bringing a clean spending bill to the floor would count as surrender.
The House of Representatives voted 335 to 91 to keep the government open Saturday afternoon, as House Majority Leader Kevin McCarthy put forward a bill to fund the government for 45 days without the steep cuts to services or harder border measures demanded by far-right Republicans.
McCarthy had previously said that bringing a clean spending bill to the floor would count as surrender, Politico pointed out. The outlet's Congress reporter Olivia Beavers noted on social media that McCarthy received more votes from Democrats than from his own party, at 209 and 126 respectively.
"It's been interesting watching the MAGA Republicans surrender," Ilhan Omar (D-Minn.) tweeted. "All their must-have poison policies have been removed from the House bill we just passed. We held the line and won for the American people."
On Friday, 21 House Republicans rejected a spending measure that would have cut the budgets of several agencies by almost 30% and included harsher border control measures, The Associated Press reported.While Democrats rejected the measure for being too extreme, the 21 Republicans argued it didn't go far enough.
That refusal prompted McCarthy to change tactics Saturday, despite the fact that his speakership will likely be challenged by the right.
"If somebody wants to remove me because I want to be the adult in the room, go ahead and try," McCarthy said, as AP reported. "But I think this country is too important."
"Democrats held the line against Republicans' cruel, extreme, and unworkable agenda and the Republican resolve crumbled."
The House bill funds the federal government at 2023 levels through November 17 and includes the additional $16 billion in disaster funding requested by President Joe Biden. It does exclude funding for Ukraine, which was a part of the Senate's temporary spending measure. However, Washington Post White House economics reporter Jeff Stein tweeted that it was a "truly striking L for House conservatives demanding massive domestic spending cuts."
"A few days ago, far-right of GOP was insisting ~10% cuts to domestic programs were insufficient," he said. "Now, looks like they're going to get 0% cuts instead."
In an earlier tweet, Stein pointed out that since the stopgap measure relies on spending levels from Fiscal Year 2023, it avoids cuts to WIC, childcare, scientific research, housing support, and other domestic programs.
Progressive lawmakers counted the vote as a win.
"House Democrats have engineered a huge victory for the American people in averting a Republican shutdown," Congressional Progressive Caucus Chair Pramila Jayapal (D-Wash.) said in a statement. "This is a moment of relief for thousands of federal employees and working-class federal contract workers who will not miss a paycheck and the millions of Americans who rely on government services that will continue uninterrupted."
"The reason that the government will remain open tonight is simple," she continued. "Democrats held the line against Republicans' cruel, extreme, and unworkable agenda and the Republican resolve crumbled."
"Here's what went down: We just won a clean 45 day gov extension, stripped GOP's earlier 30% cuts to Social Security admin etc., staved off last minute anti-immigrant hijinks, and averted shutdown (for now)," Alexandria Ocasio-Cortez (D-N.Y.) tweeted. "People will get paychecks and MTG threw a tantrum on the way out. Win-win."
"For months, Speaker McCarthy has been a puppet of the extreme far-right. Democrats held the line on no cuts to the programs that our people depend on and we won," posted Maxwell Alejandro Frost (D-Fla.). "Big fight ahead on the budget, but this is a win. McCarthy folded and we kept the government open."
To avoid a shutdown, a bill must be ready for Biden to sign by 12:01 am Sunday. The Senate is likely to vote on the House meassure this evening, The New York Times reported.
Even if the Senate passes the measure, Jayapal said there would be more work to do and 45 days to pass a permanent funding resolution.
"Republicans are still trying to gut food, housing, and home-heating assistance for low-income families; take teachers out of classrooms; criminalize abortion; cut social security funding; and create a death panel for the earned benefits seniors rely on," she said.
"Republicans have managed to fulfill the absolute bare minimum of their obligations as the governing majority, but Democrats will need to remain vigilant," she added.
News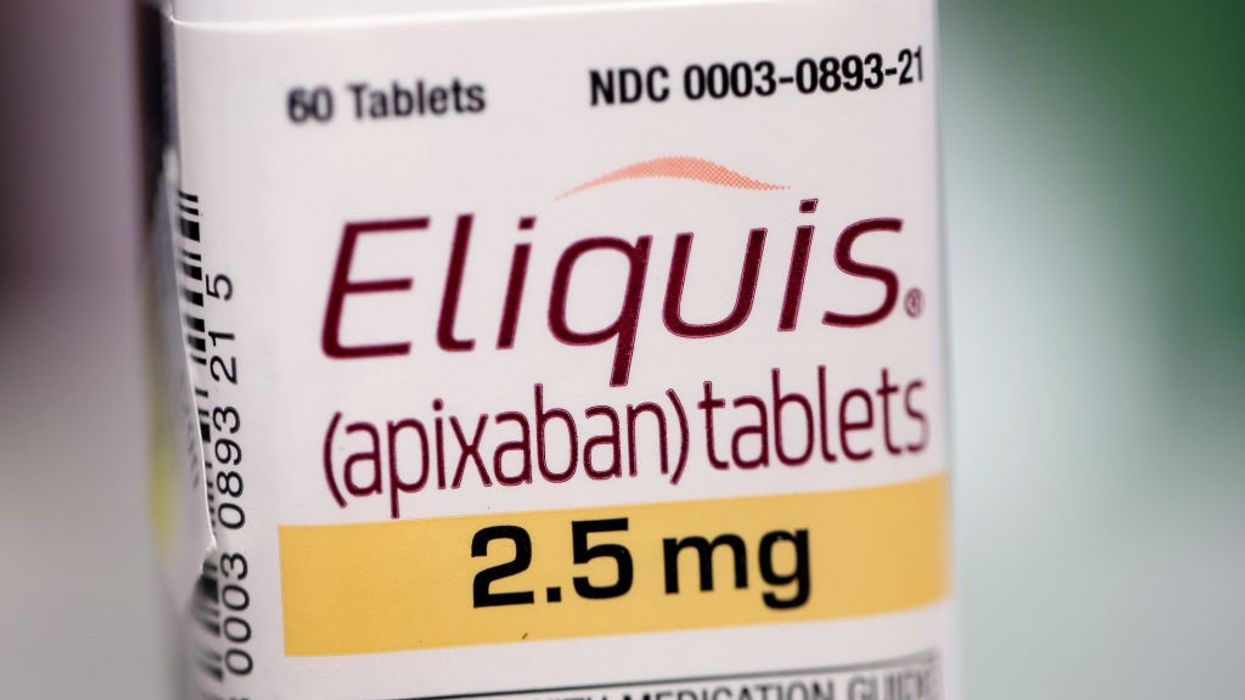 The judge said plaintiff the Chamber of Commerce "demonstrated neither a strong likelihood of success nor irreparable harm."
A federal judge in Ohio on Friday blocked an attempt by corporate interests to stop Medicare's historic negotiation of certain drug prices with pharmaceuticals.
Medicare gained the power to negotiate drug prices as part of the Inflation Reduction Act (IRA), but the several industry groups and drug makers have sued to forestall the program, arguing that it is unconstitutional, CNN explained. One of those groups was the U.S. Chamber of Commerce, which filed its lawsuit in June. The Ohio judge Friday rejected its request for a preliminary injunction to block the program before October 1, the date by which pharmaceuticals must agree to negotiate or not.
"This is the first major blow to Big Pharma in its legal battles to block the drug price negotiation provisions under the Inflation Reduction Act," Peter Maybarduk, director of the Access to Medicines program at Public Citizen, said in a statement.
"The Biden-Harris Administration won't stop fighting for what we know to be true: that nothing in the Constitution prohibits Medicare from negotiating drug prices."
"The Chamber's lawsuit lacks merit," Maybarduk contined. "The court made the right decision not to grant the injunction, which would have caused needless patient suffering and treatment rationing."
Judge Michael Newman of the Southern District of Ohio, a Trump appointee, ruled that the chamber "demonstrated neither a strong likelihood of success nor irreparable harm," as CNBCreported.
"Consequently, their request for immediate preliminary injunctive relief... is denied," Newman concluded.
Newman also rejected the Biden administration's request to dismiss the case. Instead, he gave the Chamber of Commerce until October 13 to answer some questions about its argument and the administration until October 27 to renew its motion to dismiss.
While the chamber had argued the negotiation program was unconstitutional for multiple reasons, Newman pointed out that drug companies are not forced to participate in Medicare.
"As there is no constitutional right (or requirement) to engage in business with the government, the consequences of that participation cannot be considered a constitutional violation," he said.
The Biden administration celebrated the news.
"Today's ruling from the Southern District of Ohio affirms that Medicare will move forward with negotiating lower prices for millions of seniors," Press Secretary Karine Jean-Pierre said in a statement. "And, the Biden-Harris Administration won't stop fighting for what we know to be true: that nothing in the Constitution prohibits Medicare from negotiating drug prices."
The administration announced the first 10 drugs to be subject to negotiations in August. They included the blood-clot treatment Eliquis, Jardiance, Xarelto, Januvia, Farxiga, Entresto, Enbrel, Imbruvica, Stelara, and several Novo Nordisk insulins, according to CNN.
With the injunction blocked, "drug companies should agree to participate in the negotiation program in good faith," Maybarduk said. "The program is an important first step in ending the exorbitant prices charged to Medicare enrollees. It's time for Big Pharma to drop their lawsuits and drop their prices."
News
Independent, nonprofit journalism needs your help.
Please Pitch In
Today!