For Immediate Release
Contact:
Email:,international.media@fridaysforfuture.org
'No More Empty Promises': Climate Strikers Announce Date for Next Global Climate Strike
GLOBAL
In the midst of the various public health, sociopolitical, and economic crises that the world continues to face entering the new year, climate activists are gearing up for the next Global Climate Strike on March 19th to demand immediate, concrete, and ambitious action from world leaders in response to the ongoing climate crisis.
Part of what they want to highlight in the coming strike is the urgency of immediate action in the face of the weather- and climate-related disasters that have devastated various countries last year, from the wildfires that afflicted parts of Australia, North America, and Latin America, to the droughts in Africa, to the storms that devastated Central America and Southeast Asia.
"The science is crystal clear -- climate change is exacerbating natural disasters by making these events stronger, more intense, more frequent, and therefore more destructive. The climate crisis is not a far-off catastrophe. Heatwaves, droughts, floods, hurricanes, landslides, deforestation, fires, loss of housing, and spread of diseases -- this is what the most affected people and areas are dealing with more and more frequency today. Our lives depend on immediate action." said Joao Duccini, a climate activist from Brazil.
"It's been five years since the Paris Agreement was signed, and three years since the alarming report of the Intergovernmental Panel on Climate Change (IPCC) was publicly released. Numerous countries all over the globe have committed to seemingly ambitious pledges about reaching 'net-zero' emissions. Empty promises like these can be a very dangerous phenomenon because they give the impression that sufficient action is being taken, but in fact, that is not the case as these targets are full of loopholes, creative accounting, and unscientific assumptions." said Maya Ozbayoglu from Poland.
For over two years now, youth climate activists from around the world have been striking and taking to the streets to demand climate justice. Now, with the COVID-19 pandemic, the actions will be taking on different forms in different places, but their call for #NoMoreEmptyPromises is uniting people beyond borders under the same goal of immediate climate action.
"If we don't act now, we won't even have the chance to deliver on those 2030, 2050 targets that world leaders keep on talking about. What we need now are not empty promises, but annual binding carbon targets and immediate cuts in emissions in all sectors of our economy, " said Mitzi Jonelle Tan from the Philippines.
"When your house is on fire, you don't wait for 10, 20 years before you call the fire department; you act as soon and as much as you possibly can," said GretaThunberg from Sweden.
Fridays for Future (FFF) is a global climate strike movement that started in August 2018, when 15-year-old Greta Thunberg began a school strike for climate.
LATEST NEWS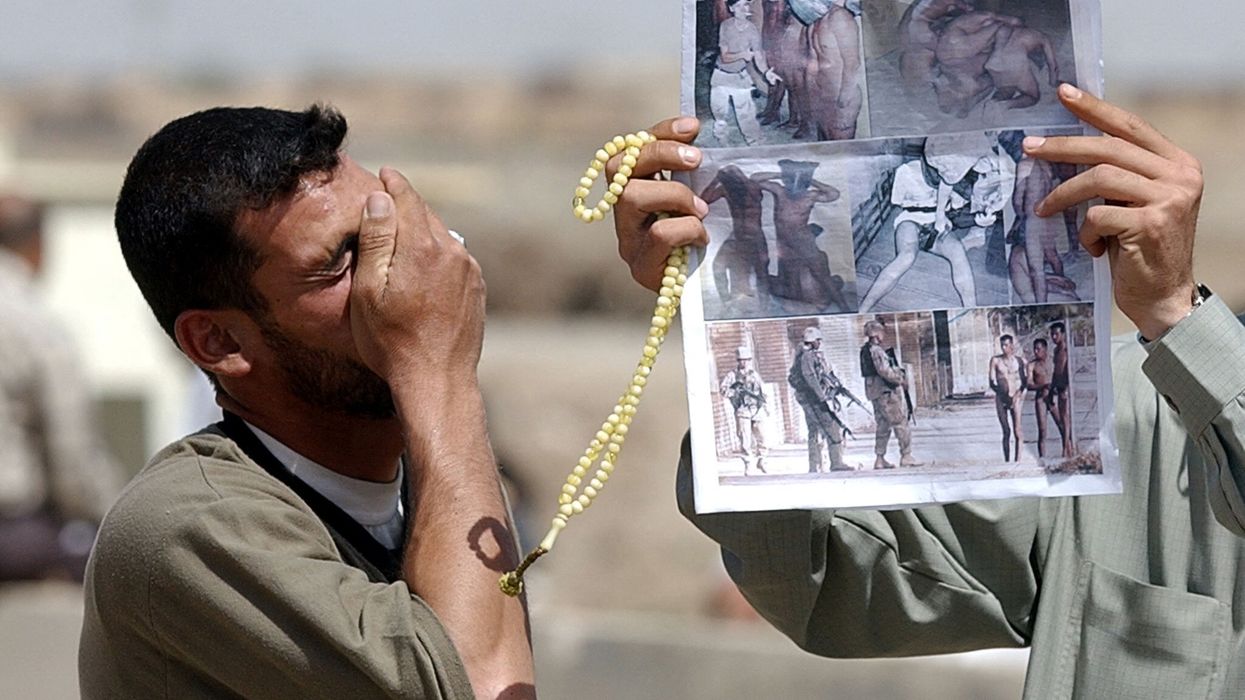 "Iraqis who were tortured by U.S. personnel still have no clear path for filing a claim or receiving any kind of redress or recognition from the U.S. government."
Iraqis tortured by American forces two decades ago during the disastrous U.S. occupation of their country have yet to receive any sort of compensation from the U.S. government as they suffer lasting physical and psychological trauma, according to a report released Monday by Human Rights Watch.
The group interviewed an Iraqi who was detained at Abu Ghraib prison—which U.S. forces used as a detention facility—between November 2003 and March 2005.
Taleb al-Majli, who was released without charge after 16 months, told HRW that he was one of the detainees in the infamous photo of naked, hooded Iraqi prisoners whom U.S. forces piled on top of each other to form a human pyramid. In the photo, two U.S. soldiers are behind the prisoners smiling, and one of them is flashing a thumbs-up.
"This one year and four months changed my entire being for the worse," said al-Majli, who told the human rights group that he started biting his hands and wrists as a coping mechanism while he was imprisoned—something he still does to this day.
"It destroyed me and destroyed my family," al-Majli said of his detention. "It's the reason for my son's health problems and the reasons my daughters dropped out of school. They stole our future from us."
HRW noted that al-Majli has spent the nearly two decades since his release pursuing redress for the abuse he endured at the hands of U.S. soldiers, to no avail. When the group wrote to the Pentagon earlier this year detailing al-Majli's case and asking for any information on plans to compensate Iraqis who were tortured by U.S. forces, it did not get a response.
"Twenty years on, Iraqis who were tortured by U.S. personnel still have no clear path for filing a claim or receiving any kind of redress or recognition from the U.S. government," Sarah Yager, HRW's Washington director, said in a statement. "U.S. officials have indicated that they prefer to leave torture in the past, but the long-term effects of torture are still a daily reality for many Iraqis and their families."
"The U.S. should provide compensation, recognition, and official apologies to survivors of abuse and their families."
During a 2004 congressional hearing convened days after reporting by veteran investigative journalist Seymour Hersh and others uncovered the grotesque torture that U.S. forces were perpetrating at Abu Ghraib, then-U.S. Secretary of Defense Donald Rumsfeld—a key architect of the Iraq invasion—said he was "seeking a way to provide appropriate compensation to those detainees who suffered such grievous and brutal abuse and cruelty at the hands of a few members of the U.S. military."
"It's the right thing to do," Rumsfeld added.
But HRW said Monday that it has "found no evidence that the U.S. government has paid any compensation or other redress to victims of detainee abuse in Iraq, nor has the United States issued any individual apologies or other amends."
"Some victims have attempted to apply for compensation using the U.S. Foreign Claims Act (FCA)," the group observed. "Human Rights Watch was unable to find public evidence that payments have been made under this law as compensation for detainee abuse, including torture. In 2007, the American Civil Liberties Union obtained documents detailing 506 claims made under the Foreign Claims Act: 488 in Iraq and 18 in Afghanistan. The majority of claims relate to harm or deaths caused by shootings, convoys, and vehicle accidents."
"The only case of a Foreign Claims Act payment relating to detention in those documents was for a claimant who was paid US$1,000 for being unlawfully detained in Iraq, with no mention of other abuse," HRW added. "Five other claims were for abuse in detention, but they are among eleven claims that do not contain the outcome, including whether payment was made."
Attempts by some Iraqis to pursue redress through the U.S. court system have also failed. According to HRW, "the U.S. Justice Department has repeatedly dismissed such cases using a 1946 law that preserves U.S. forces' immunity for 'any claim arising out of the combatant activities of the military or naval forces, or the Coast Guard, during time of war.'"
Yager argued that the heads of the Pentagon and Justice Department "should investigate allegations of torture and other abuse of people detained by the U.S. abroad during counterinsurgency operations linked to its 'Global War on Terrorism.'"
"U.S. authorities should initiate appropriate prosecutions against anyone implicated, whatever their rank or position," said Yager. "The U.S. should provide compensation, recognition, and official apologies to survivors of abuse and their families."

News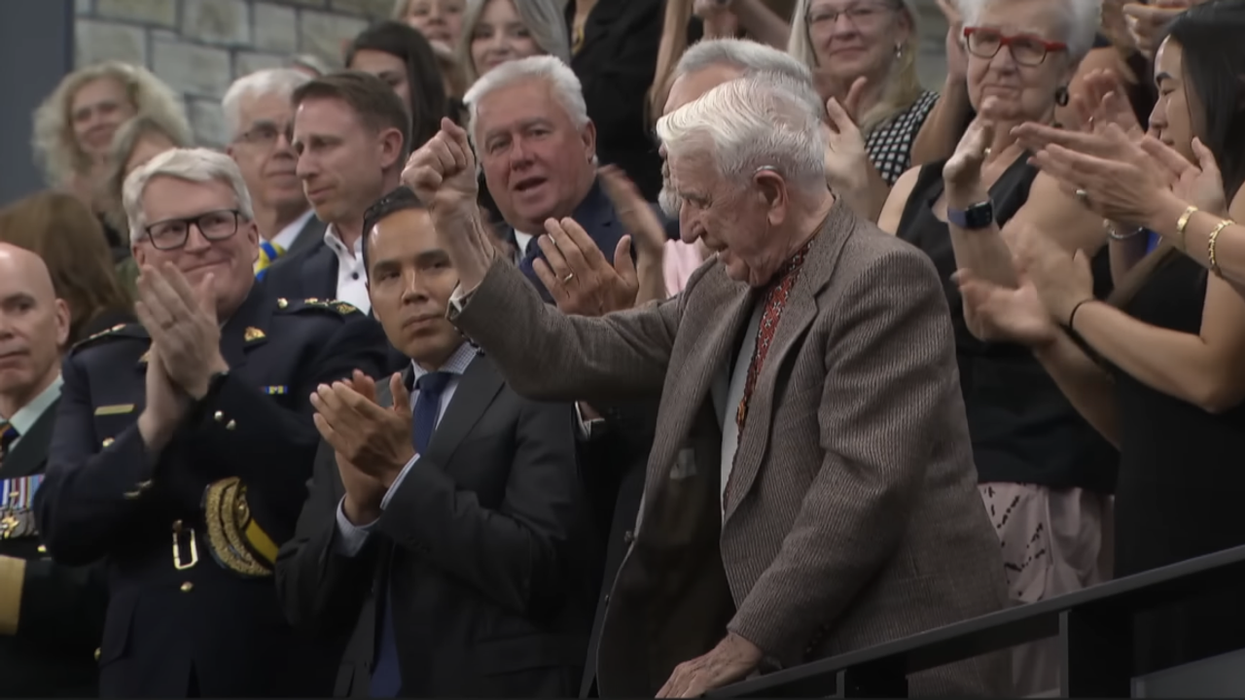 "The fact that a veteran who served in a Nazi military unit was invited to and given a standing ovation in Parliament is shocking," said the Friends of Simon Wiesenthal Center for Holocaust Studies.
A top Canadian lawmaker apologized on Sunday for honoring Yaroslav Hunka, a 98-year-old Ukrainian man who fought for a notorious Nazi military unit during World War II.
Anthony Rota, speaker of Canada's House of Commons and a member of the Liberal Party, hailed Hunka during a ceremony late last week as "a Ukrainian hero" and "a Canadian hero" who fought for "Ukrainian independence against the Russians" and "continues to support the troops today."
Canadian lawmakers in attendance gave Hunka a standing ovation, and Ukrainian President Volodymyr Zelenskyy—who had just delivered a speech to the House of Commons—"raised a fist during the applause," NBC Newsreported.
Rota's description of Hunka—who fought in the 14th Waffen Grenadier Division of the Nazi SS—sparked outrage, with the Friends of Simon Wiesenthal Center for Holocaust Studies saying in a statement that "the fact that a veteran who served in a Nazi military unit was invited to and given a standing ovation in Parliament is shocking."
The group continued:
At a time of rising antisemitism and Holocaust distortion, it is incredibly disturbing to see Canada's Parliament rise to applaud an individual who was a member of a unit in the Waffen-SS, a Nazi military branch responsible for the murder of Jews and others and that was declared a criminal organization during the Nuremberg Trials. There should be no confusion that this unit was responsible for the mass murder of innocent civilians with a level of brutality and malice that is unimaginable.

An apology is owed to every Holocaust survivor and veteran of the Second World War who fought the Nazis, and an explanation must be provided as to how this individual entered the hallowed halls of Canadian Parliament and received recognition from the speaker of the House and a standing ovation.
In response to the backlash, Rota issued a statement saying he has "become aware of more information" that leads him to "regret" the decision to recognize Hunka.
"I wish to make clear that no one, including fellow parliamentarians and the Ukraine delegation, was aware of my intention or of my remarks before I delivered them," said Rota. "This initiative was entirely my own, the individual in question being from my riding and having been brought to my attention. I particularly want to extend my deepest apologies to Jewish communities in Canada and around the world. I accept full responsibility for my actions."
Jagmeet Singh, the leader of Canada's New Democratic Party (NDP), said he shares "the concerns about the individual honored with a standing ovation in the House of Commons on Friday."
"He was not a guest of the NDP and we were not aware of his background or association with the Nazi regime in World War II," Singh added. "The event has caused harm to the Jewish community and for that, I am sorry. New Democrats will be raising our concerns about how this was allowed to happen with the government directly. We must all stand together against the rising tide of antisemitism."

News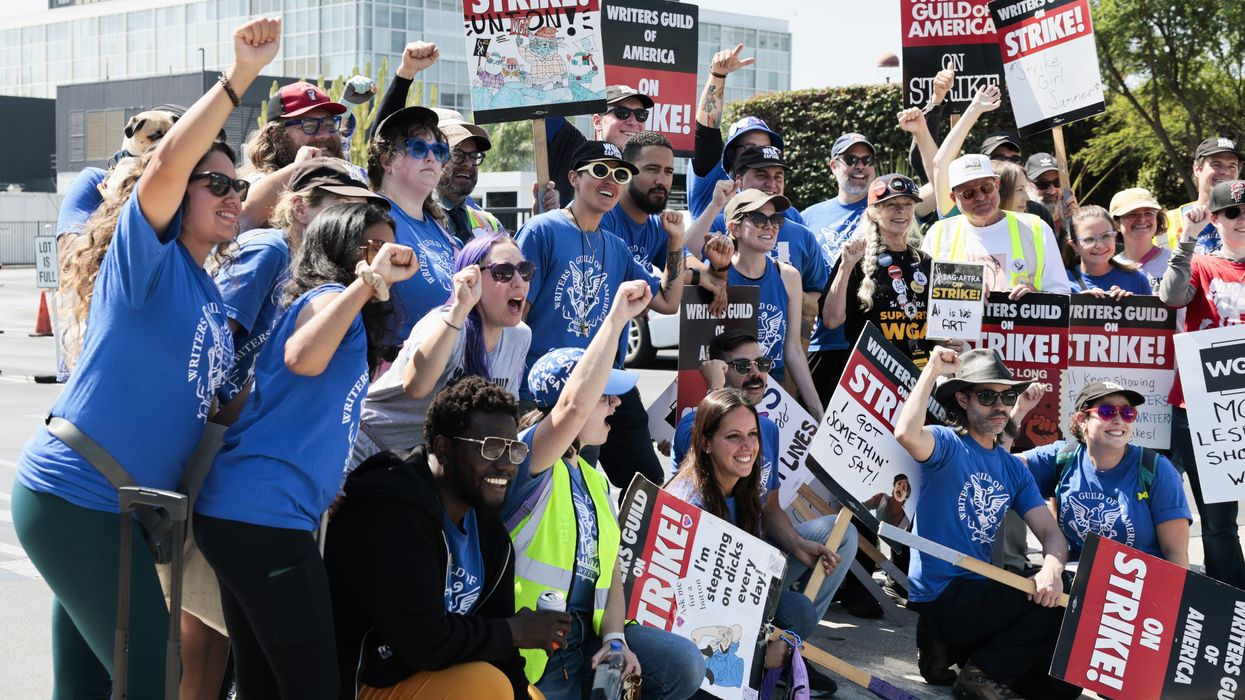 "It is the leverage generated by your strike, in concert with the extraordinary support of our union siblings, that finally brought the companies back to the table to make a deal."
After nearly 150 days on strike, the Writers Guild of America reached a tentative contract deal Sunday night with Hollywood studios that reportedly contains significant victories for screenwriters, including compensation boosts for streamed content and rules restricting the use of artificial intelligence.
In a letter to members late Sunday, the WGA's negotiating committee stressed that the deal still must be converted into final contract language and that while picketing will be suspended, no one will return to work and the strike will continue until key steps are taken toward member ratification of the agreement.
"Though we are eager to share the details of what has been achieved with you, we cannot do that until the last 'i' is dotted," the letter states. "To do so would complicate our ability to finish the job. So, as you have been patient with us before, we ask you to be patient again—one last time."
Without offering specifics, the letter calls the deal "exceptional" with "meaningful gains and protections for writers in every sector of the membership." The WGA represents more than 11,000 screenwriters.
"What we have won in this contract—most particularly, everything we have gained since May 2nd—is due to the willingness of this membership to exercise its power, to demonstrate its solidarity, to walk side-by-side, to endure the pain and uncertainty of the past 146 days," the letter reads. "It is the leverage generated by your strike, in concert with the extraordinary support of our union siblings, that finally brought the companies back to the table to make a deal."
The New York Timesreported that the tentative three-year contract agreement includes "increases in compensation for streaming content, concessions from studios on minimum staffing for television shows, and guarantees that artificial intelligence technology will not encroach on writers' credits and compensation."
The Alliance of Motion Picture and Television Producers (AMPTP), which represents the studios, did not offer much comment in response to the deal.
"The WGA and AMPTP have reached a tentative agreement," AMPTP said in a joint statement with the WGA.
SAG-AFTRA, the actors' union that joined the WGA on strike in July, congratulated the writers late Sunday for showing "incredible strength, resiliency, and solidarity on the picket lines."
"Since the day the WGA strike began, SAG-AFTRA members have stood alongside the writers on the picket lines," the actors' union said. "We remain on strike in our TV/Theatrical contract and continue to urge the studio and streamer CEOs and the AMPTP to return to the table and make the fair deal that our members deserve and demand."

News
Independent, nonprofit journalism needs your help.
Please Pitch In
Today!