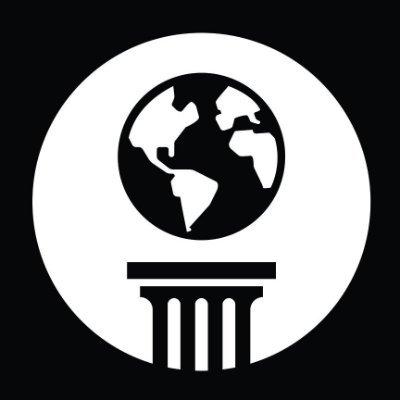 For Immediate Release
May, 16 2018, 12:00am EDT
Contact:
Amanda Goodin, Earthjustice, agoodin@earthjustice.org, (206) 343-7340 x1020
Bonnie Gestring, Earthworks, bgestring@earthworksaction.org, (406) 549-7361
Justin Hayes, Idaho Conservation League, jhayes@idahoconservation.org, (208) 345-6933 x24
Rachel Conn, Amigos Bravos, rconn@amigosbravos.org, (575) 770-8327
John Hadder, Great Basin Resource Watch, john@gbrw.org, (775) 348-1986
Brian Willis, Sierra Club, Brian.Willis@sierraclub.org, (202) 253-7486
Lawsuit Targets Pruitt for Refusing to Hold Mining Industry Accountable for Toxic Pollution Cleanups
PA administrator stymied proposed rule limiting taxpayer burden for hazardous mine remediation.
WASHINGTON
Environmental organizations filed a lawsuit today against EPA Administrator Scott Pruitt in the D.C. Circuit, challenging his failure to hold the hard-rock mining industry financially responsible for cleaning up its toxic pollution. A proposed EPA rule would have required mining companies to demonstrate that they have the funds, up front, to cover cleanup of hazardous substances at mine sites. The rulemaking served to implement EPA authority granted 30 years ago under the federal Superfund program, and was initiated after more than a decade of litigation brought by environmentalists alarmed by toxic releases from hard-rock mining -- the leading source of hazardous releases in the U.S.
Yet Pruitt abandoned the new rule in December, effectively giving mining companies a huge handout and pinning the cost burden on taxpayers instead.
Earthjustice filed today's lawsuit challenging Pruitt's action on behalf of Earthworks, Idaho Conservation League, Amigos Bravos, Great Basin Resource Watch, Sierra Club, and Communities for a Better Environment.
Throughout the western U.S., abandoned copper, gold and other hard-rock mines have sat polluted for decades after valuable minerals were extracted, leaching acid mine drainage and even causing cyanide plumes that affect nearby residential drinking water supplies. When mine operators lack the funds to address these hazards, the cost burden is shifted onto taxpayers - often to the tune of hundreds of millions or even billions of dollars for a single site. And because there are only limited public funds available for cleanup, shifting the cleanup burden to taxpayers also means that cleanups are delayed, leaving public lands and nearby communities to live with poisoned land and water for decades.
The EPA estimates the backlog of cleanup costs for hard-rock mines across the country at $20-$54 billion. In a legal battle stretching back more than a decade, plaintiffs pushed the EPA to complete this rulemaking process and require industry to demonstrate its financial ability not just to clean up expected hazards but also unanticipated toxic spills and accidents. Ultimately, this rule would have incentivized mining companies to avoid leaving cancer-causing chemicals behind, and kept the financial burden of cleanups off the backs of taxpayers.
The organizations that filed today's complaint issued the following statements.
"The fact of the matter is that people living near a contaminated site are exposed to harmful pollutants such as mercury and cyanide," said Earthjustice attorney Amanda Goodin, "and Scott Pruitt's reckless and short-sighted decision to let mining companies trash our water and our lands--and then hand us the bill for the cleanup--is just adding insult to injury."
"It's shameful that we have to go back to court to secure taxpayer protections that are long overdue," said Bonnie Gestring, northwest program director at Earthworks. "The mining industry should not be allowed to stick taxpayers with the cleanup costs for their operations."
"When America lets private business operate on public lands, it's critical that we have the tools in place to ensure that they clean up after themselves," said Justin Hayes with the Idaho Conservation League. "It's not rocket science; smart business owners collect a sufficient cleaning deposit from tenants. You know that Trump Tower collects a deposit. America should be smart too. No more free lunches, or cleanups, at taxpayers' expense. You break it, you buy it."
"Shouldn't the mining companies that generate the pollution, like the Gold King Mine that polluted the San Juan basin here in Northern New Mexico, be the ones held accountable for cleanup costs?" said Rachel Conn, projects director for Amigos Bravos. "Unfortunately, under current law, the EPA can't require a mine to demonstrate it has the funds, up front, to pay for cleanup. Too often, mining companies are able to simply walk away, leaving the local community to deal with the mess and taxpayers to pay for the cleanup."
"In Nevada, we are looking at active mines that will require water treatment of toxic mine water for hundreds of years, 'perpetuity treatment.' We need all of the bonding that we can get to ensure that there will be money for treatment so our communities and their environment are not harmed," said John Hadder, director of Great Basin Resource Watch. "Administrator Pruitt's rejection of the draft financial assurance rule is tantamount to telling communities that EPA doesn't care about a clean environment or their health. And, in the same stroke, sends a clear message to the industry: It's OK to pollute, we are not going to hold you accountable."
"The Trump administration can't wave a magic wand and erase real-world impacts of polluting industry. To flip-flop now and say that the cost of failing industry is not going to fall on our communities is to threaten our children's world," said Zolboo Namkhaidorj, youth organizer for Communities for a Better Environment. "We will not stand by while Pruitt steals our future so corporations can get richer."
"Cleaning up after yourself is something we teach children to do every day, and the idea that EPA is willfully avoiding requiring hard rock mining companies to provide financial assurances that they can clean up their toxic messes when they are finished with their operations is irresponsible and reckless," said Lena Moffitt, senior director of Sierra Club's Our Wild America campaign. "Innocent taxpayers and working families should never be the backstop to foot the bill for irresponsible mining companies that can't clean up their messes, but that's exactly what the EPA is making them. When you make a mess, you need to clean it up - that's what this lawsuit is about. Basic fairness and accountability."
Read the press release online.
REPORTER RESOURCE
Background on this Legal Battle: "We're Suing to Make Industry Clean Up Its Own Messes"
Earthjustice is a non-profit public interest law firm dedicated to protecting the magnificent places, natural resources, and wildlife of this earth, and to defending the right of all people to a healthy environment. We bring about far-reaching change by enforcing and strengthening environmental laws on behalf of hundreds of organizations, coalitions and communities.
800-584-6460
LATEST NEWS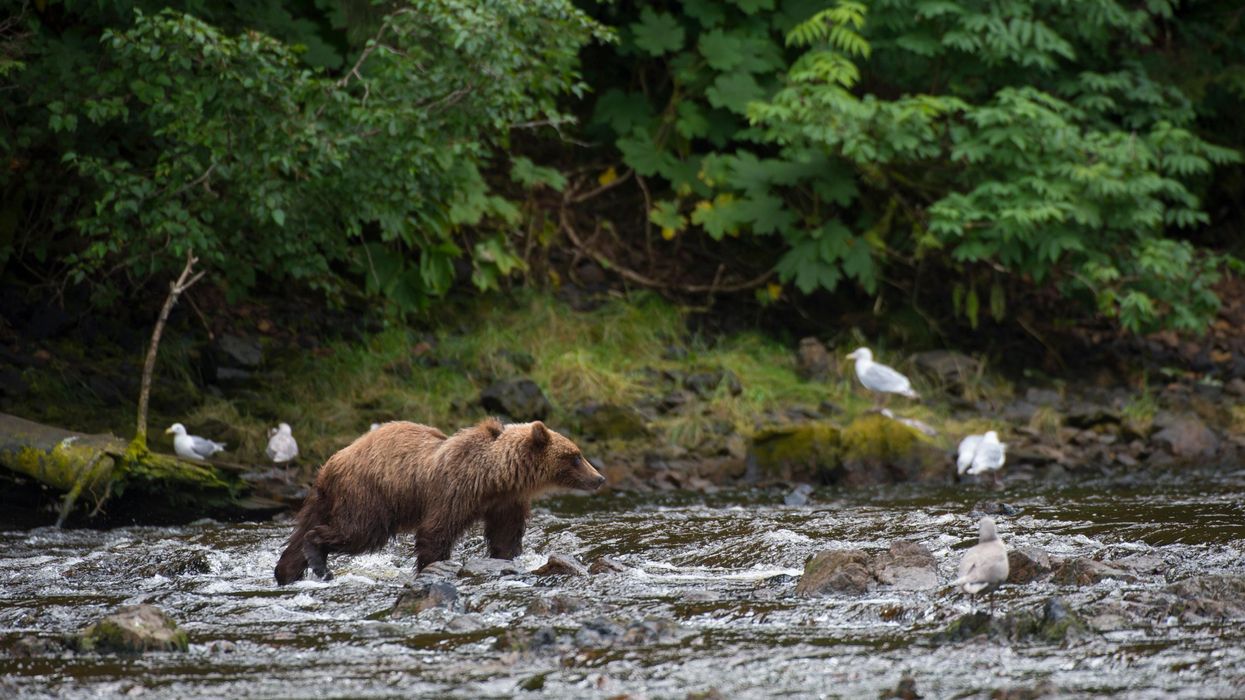 "This is great news for the forest, the salmon, the wildlife, and the people who depend on intact ecosystems to support their ways of life and livelihoods," said one advocate.
Indigenous and green groups on Wednesday applauded the Biden administration for reinstating protections for millions of acres of wilderness in Alaska's Tongass National Forest that were lifted during a Trump-era regulatory rollback spree.
The United States Department of Agriculture (USDA) announced Wednesday that it has finalized protections for the Tongass National Forest by restoring "longstanding roadless protections to 9.37 million acres of roadless areas that support the ecological, economic, and cultural values of Southeastern Alaska."
The Roadless Rule was established in 2001 to protect wilderness areas in U.S. national forests from roads and logging. The administration of former President Donald Trump rescinded the rule in 2020 amid a flurry of regulatory rollbacks, prompting a lawsuit from a coalition of Indigenous, conservation, and business organizations. The Biden administration subsequently committed to reviving the Roadless Rule in 2021.
"As our nation's largest national forest and the largest intact temperate rainforest in the world, the Tongass National Forest is key to conserving biodiversity and addressing the climate crisis," U.S. Agriculture Secretary Tom Vilsack said in a statement Wednesday. "Restoring roadless protections listens to the voices of tribal nations and the people of Southeast Alaska while recognizing the importance of fishing and tourism to the region's economy."
\u201cThe moment we\u2019ve been waiting for! \ud83c\udf32\ud83c\udf89 Roadless Rule protections have OFFICIALLY been reinstated in Tongass National Forest! This will restore federal protection to just over 9 million undeveloped acres in America\u2019s largest national forest.\u201d

— The Wilderness Society \ud83c\udf33 (@The Wilderness Society \ud83c\udf33) 1674680022
According to the advocacy group Defenders of Wildlife:
The Tongass contains rare expanses of pristine old-growth forest and as many as 17,000 miles of creeks, rivers, and lakes. These waters abound with all five species of Pacific salmon, which anchor the economy of Southeast Alaska. Approximately 1 million visitors come from all over the U.S. and internationally each year to see its glaciers, old-growth forests, and abundant wildlife.

The Tongass supports an incredible array of biodiversity and is home to the Alexander Archipelago wolf, brown bears, bald eagles, northern goshawks, and Pacific marten, among others. The Tongass is also one of the world's largest carbon reservoirs, storing the equivalent of about 8% of the carbon stored in all the U.S. forests combined. In addition, a broad coalition of tribal leaders, outdoor recreation businesses, and conservationists in Southeast Alaska have fought to preserve the region's remaining cedar, hemlock, and Sitka spruce trees.
"The restoration of National Roadless Rule protections for the Tongass National Forest is a great first step in honoring the voices of the many tribal governments and tribal citizens who spoke out in favor of Roadless Rule protections for the Tongass," said Naawéiyaa Tagaban, the environmental justice strategy lead at Native Movement. "We are grateful to the Biden administration for taking this first step toward long-term protections for the Tongass. We hope that going forward true long-term protections will be established that do not rely on a rule which can be changed at the whim of a presidential administration."
"The administration must look to tribal sovereignty and Indigenous stewardship as the true long-term solution for protections in the Tongass," Tagaban added. "Tlingit, Haida, and Tsimshian people have lived in and managed the Tongass national forest for generations; true protections will look like the restoration of lands into Indigenous ownership."
\u201cBREAKING: The Biden administration has finalized the Roadless Rule on the Tongass! This is thanks to years of hard work by Tribes, small businesses, conservation groups, and Tongass supporters like yourself! \n\nFor more information, see https://t.co/pORem4DCcM \n\n#ProtectTheTongass\u201d

— SEACC (@SEACC) 1674679664
Kate Glover, senior attorney at EarthJustice, said her group applauds the Forest Service "for making good on its commitment to tribes and to the climate by restoring the Roadless Rule across the Tongass. This is great news for the forest, the salmon, the wildlife, and the people who depend on intact ecosystems to support their ways of life and livelihoods."
Teague Whalen, who owns Tongass Teague, asserted that "there are two uncompromising realities for the survival of life on this planet: clean air and clean water."
"My hiking tours into the Tongass begin at the literal end of our road, where the Roadless Rule reinstatement will ensure that the Tongass can continue to be a lasting carbon sink," Whalen added.

News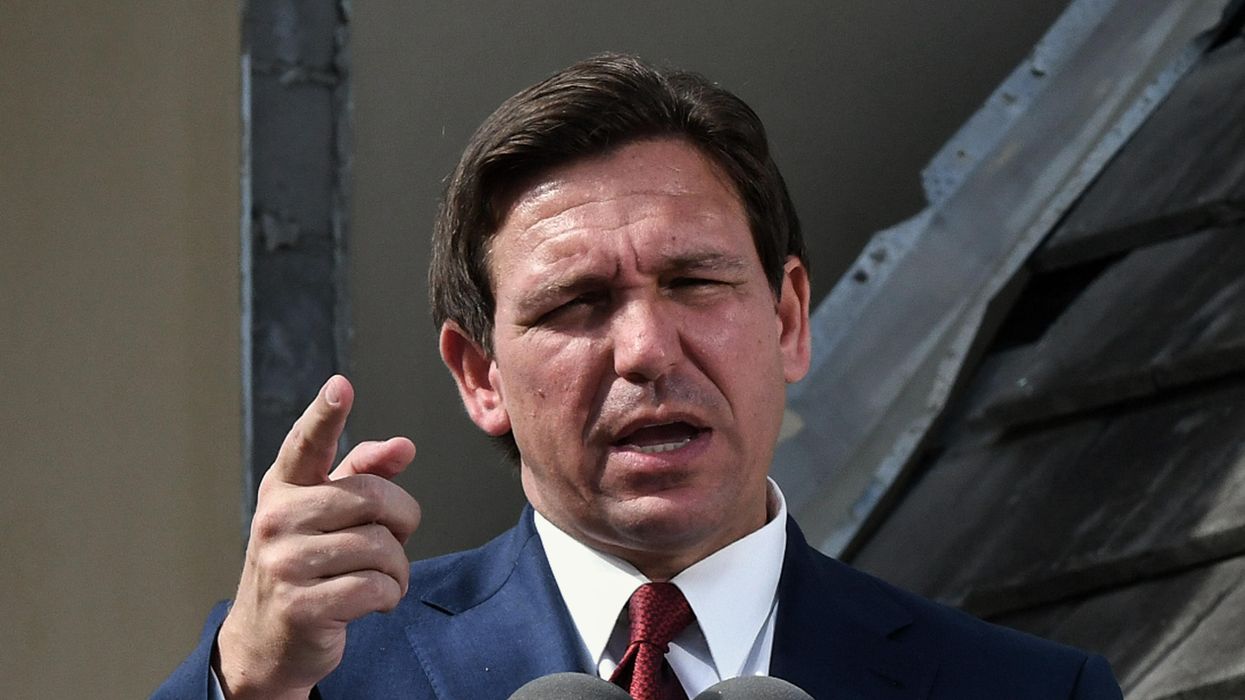 "DeSantis decided to deny the potentially life-changing class and effectively censor the freedom of our education and shield us from the truths of our ancestors," said prospective plaintiff Elijah Edwards.
Three high school students represented by attorney Benjamin Crump are planning to sue Republican Florida Gov. Ron DeSantis for rejecting a new high school Advanced Placement African-American studies course, the prominent civil rights lawyer said Wednesday.
As Common Dreamsreported last week, DeSantis rejected the pilot course in AP African-American studies being tested by the College Board—the organization behind the SAT exam—as he believes it "lacks educational value" and violates the state's Stop WOKE Act by promoting critical race theory (CRT). There is little to no evidence that CRT—a graduate-level academic discipline examining systemic racism—is being taught in any K-12 school in Florida, or anywhere in the United States.
"Are we really okay with Ron DeSantis deciding what's acceptable for America's students across the country about Black history?"
"We are here to give notice to Gov. DeSantis that if he does not negotiate with the College Board to allow AP African-American studies to be taught in the classrooms across the state of Florida, that these three young people will be the lead plaintiffs in a historic lawsuit," Crump said during a Wednesday press conference at the state Capitol in Tallahassee, referring to students Elijah Edwards, Victoria McQueen, and Juliette Heckman.
Victoria McQueen, a junior at Leon High School in Tallahassee, said that "there are many gaps in American history regarding the African-American population. The implementation of an AP African-American history class will fill in those gaps."
"Stealing the right for students to gather knowledge on a history that many want to know about because it's a political agenda goes to show that some don't want... the horrors this country has done to African-Americans to finally come to light," she added.
In Florida, those "horrors" include the centuries-long experiences of slavery and Jim Crow, including 20th-century atrocities like the Ocoee and Rosewood massacres and lynchings like the Newberry Six —events that shaped the state's modern history.
Another one of the students, high school sophomore Elijah Edwards, said that "Gov. DeSantis decided to deny the potentially life-changing class and effectively censor the freedom of our education and shield us from the truths of our ancestors."
"I thought here in this country, we believe in the free exchange of ideas, not the suppression of it," he added.
Also present at the press conference were Florida House Minority Leader Fentrice Driskell (D-63), Florida Legislative Black Caucus Chairwoman Dianne Hart (D-61), state Sen. Shevrin Jones (D-35), American Federation of Teachers secretary-treasurer Fedrick Ingram, and National Black Justice Coalition executive director David Johns.
"By rejecting the African-American history pilot program, Ron DeSantis clearly demonstrated he wants to dictate whose story does and doesn't belong," said Driskell.
She continued:
He wants to control what our kids can learn based on politics, not on sound policy. He repeatedly attacks the First Amendment rights of Floridians with books being banned from libraries and classrooms and now throwing his weight against this AP African-American history course. He is undermining the rights of parents and students to make the best decisions for themselves. He wants to say that I don't belong. He wants to say you don't belong... But we are here to tell him, we are America. Governor, Black history is American history and you are on the wrong side of history.
Acknowledging that the course "will be altered and resubmitted and most likely they'll be able to make enough changes for the governor to approve it," Driskell asked, "but at what cost? Are we really okay with Ron DeSantis deciding what's acceptable for America's students across the country about Black history?"
"Accurately teaching our history is not political until others make it so," Driskell asserted. "How is political to talk about the struggles we've endured? How is political to talk about and to remember our history?"
"The truth is the truth; you can't change it, it simply is," she added. "But if you try to sugarcoat it, if you refuse to teach it accurately, then the truth can be suppressed, it can be diminished, and if we're not vigilant, it can even be erased."
The governor also signed a law requiring "media experts" to ensure that all books in Florida classrooms are "free of pornography," are "appropriate for the age level and group," and contain no "unsolicited theories that may lead to student indoctrination." Violators face felony charges, leading some teachers to cover or remove books from their classroom libraries for fear of running afoul of the law.
DeSantis stridently touts himself as a champion of "freedom."

"Together we have made Florida the freest state in these United States," he said during his 2022 State of the State address. "While so many around the country have consigned the people's rights to the graveyard, Florida has stood as freedom's vanguard."
News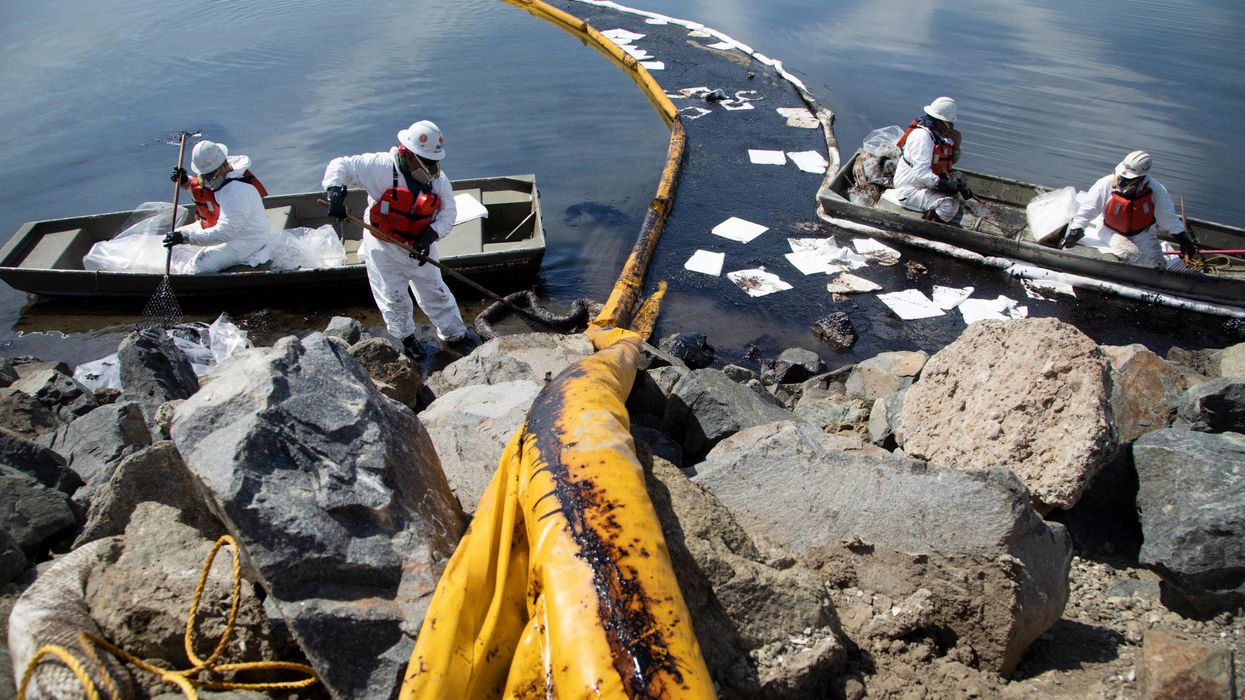 "The decision to halt fracking was exceedingly well-reasoned, and I hope the court rejects the oil industry's reckless attempt to overturn the 9th Circuit's ruling," said one campaigner.
The American Petroleum Institute and a pair of oil companies filed a petition for certiorari with the U.S. Supreme Court on Wednesday in a bid to overturn a lower federal court ruling that blocked fracking in public waters off California's coast.
"The decision to halt fracking was exceedingly well-reasoned, and I hope the court rejects the oil industry's reckless attempt to overturn the 9th Circuit's ruling," Kristen Monsell, oceans legal director at the Center for Biological Diversity (CBD), said in a statement. "Fracking is dangerous to whales, sea otters, and other marine wildlife, and this dirty, harmful technique has no place in our ocean."
CBD and the Wishtoyo Foundation sued the Trump administration to stop offshore fracking in 2016. Then-California Attorney General Kamala Harris filed a similar case.
In 2018, U.S. District Judge Philip S. Gutierrez ordered a prohibition on permits for offshore fracking in federal waters off California, ruling that the U.S. Department of Interior (DOI) had failed to adhere to multiple federal laws.
A three-judge panel of the 9th Circuit Court of Appeals upheld Gutierrez's decision last June, arguing that the DOI violated the Endangered Species Act, the National Environmental Policy Act, and the Coastal Zone Management Act when it allowed fracking in offshore oil and gas wells in all leased public waters off California.
In late August, the Biden administration, of which Harris is the vice president, asked the 9th Circuit for an en banc review to overturn the panel's ruling.
The Biden administration's request, which drew the ire of environmentalists because it would have enabled offshore fracking to resume, was denied in September.
"Fracking is dangerous to whales, sea otters, and other marine wildlife, and this dirty, harmful technique has no place in our ocean."
In its June ruling, the 9th Circuit stated that the DOI "should have prepared a full [environmental impact statement] in light of the unknown risks posed by the well stimulation treatments and the significant data gaps that the agencies acknowledged."
Instead, the agency "disregarded necessary caution when dealing with the unknown effects of well stimulation treatments and the data gaps associated with a program of regular fracking offshore California in order to increase production and extend well life," the 9th Circuit wrote.
The panel's decision prevents the DOI from issuing fracking permits until it completes Endangered Species Act consultations and published an environmental impact statement that "fully and fairly evaluate[s] all reasonable alternatives."
In addition to the fact that offshore fracking increases planet-wrecking greenhouse gas emissions, tens of millions of gallons of toxic fracking wastewater have been dumped into the ocean since 2010.
According to CBD scientists, "At least 10 chemicals routinely used in offshore fracking could kill or harm a broad variety of marine species, including sea otters, fish, leatherback turtles, and whales."
News
SUPPORT OUR WORK.
We are independent, non-profit, advertising-free and 100%
reader supported.