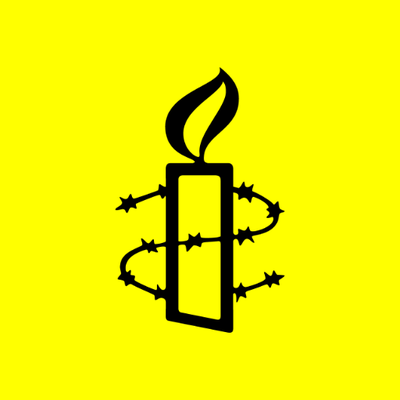 For Immediate Release
March, 21 2018, 08:30am EDT
Online Abuse of Women Thrives as Twitter Fails to Respect Women's Rights
Twitter's recent claim to "stand with women around the world" rings hollow in light of the multi-billion-dollar social media platform's longstanding failure to protect women users from violence and abuse, said Amnesty International today as it published new research into women's experiences on the platform.
WASHINGTON
Twitter's recent claim to "stand with women around the world" rings hollow in light of the multi-billion-dollar social media platform's longstanding failure to protect women users from violence and abuse, said Amnesty International today as it published new research into women's experiences on the platform.
The new report, #ToxicTwitter: Violence and abuse against women online, shows that the company is failing to respect the human rights of women because of its inadequate and ineffective response to violence and abuse. It includes a series of concrete recommendations for how Twitter can become a safer place for women.
"Women have the right to live free from discrimination and violence, both online and offline. But by letting abuse against women flourish, Twitter is undermining these rights. Despite repeated promises to clean up the platform, many women are logging onto Twitter to find death threats, rape threats and racist or homophobic slurs littering their feeds," said Azmina Dhrodia, Technology and Human Rights Researcher at Amnesty International.
"Our investigation shows that Twitter is failing to provide adequate remedies for those who experience violence and abuse on their platform. As a company it needs to do much more to respect the human rights of women."
CEO Jack Dorsey issued a plea for help this month, pledging to make the company publicly accountable on efforts to improve the "health" of conversation on its platform. However despite several requests from Amnesty International, Twitter refused to make public meaningful data on how the company responds to reports of violence and abuse.
"It is great that Jack Dorsey is asking for help and feedback on this issue, but Twitter's refusal to disclose meaningful information about how they are dealing with online violence against women makes it hard to know how to address the problem. Twitter should take concrete steps proactively, such as - at a minimum - committing to respond to users who report abuse," said Azmina Dhrodia.
Twitter said it disagreed with Amnesty International's findings. In a statement, the company said it "cannot delete hatred and prejudice from society", and explained it had made more than 30 changes to its platform in the past 16 months to improve safety and had increased the instances of action taken on abusive tweets. The company repeated its refusal to share data on how it addresses reports of abuse. It said such data "is not informative" because "reporting tools are often used inappropriately".
Amnesty International acknowledges that context is important when sharing any raw data, but there is nothing to stop Twitter providing context alongside data, and the company's human rights responsibilities means it has a duty to be transparent in how it deals with reports of violence and abuse.
"Twitter has repeatedly tried to shift attention away from its own responsibilities by focusing on the wider issue of hatred and prejudice in society. We are not asking them to solve the world's problems. We are asking them to make concrete changes that truly demonstrate that abuse against women is not welcome on Twitter," said Azmina Dhrodia.
The report is based on a combination of quantitative and qualitative research conducted over the past 16 months. It is based on interviews with 86 women and non-gender binary individuals, including politicians, journalists, and ordinary users across the UK and USA, about their experiences of Twitter's failure to take reports of abuse seriously.
Twitter's own policies on hateful conduct prohibit violence and abuse against women, and Twitter has a reporting system in place for users to flag accounts or Tweets that are in violation of this policy.
However, the report says Twitter fails to let users know how it interprets and enforces these policies or how it trains content moderators to respond to reports of violence and abuse. The report concludes that abuse is inconsistently enforced or sometimes not even responded to at all, meaning abusive content stays on the platform despite violating the rules.
Miski Noor, a gender non-conforming communications specialist for Black Lives Matter Global Network, said: "Twitter is going to have to say whether they're for the people or they're not. Twitter has the power to change the way women and femmes are experiencing abuse, or even if we experience abuse, on their platform. After all, they are the conveners of the space and they have the power to change our experiences."
The impact of abuse
Like all businesses, Twitter has a responsibility to respect human rights, including the rights to live free from discrimination and violence and to freedom of expression and opinion. However, Amnesty International's research shows that Twitter's failure to adequately tackle violence and abuse by its users contributes to silencing women on the platform.
In 2017 Amnesty polled 4,000 women in eight countries and found that over three quarters (76%) of women who had experienced abuse or harassment on a social media platform made changes to how they use the platform. This included restricting what they post: 32% of women said they'd stopped posting content that expressed their opinion on certain issues.
Amnesty International has documented how women of colour, women from ethnic or religious minorities, LGBTI women, non-binary individuals and women with disabilities, are targeted with additional and particular types of abuse. This can have the effect of driving already marginalized voices further out of public conversations.
US journalist Imani Gandy told Amnesty International, "I get harassment as a woman and I get the extra harassment because of race and being a black woman. They will call white women a 'c*nt' and they'll call me a 'n*gger c*nt'. Whatever identity they can pick they will pick it and use it against you. Whatever slur they can come up with for a marginalized group - they use."
Curating a less toxic experience
The report outlines concrete recommendations for how Twitter can become a safer and less toxic place for women. These include:
Sharing specific examples of violence and abuse that will not be tolerated;
Sharing data on response times to reports of abuse, setting targets and reporting regularly; and
Ensuring that decisions to restrict content are consistent with international human rights law and standards
Twitter should also focus on enabling and empowering users to curate a safer and less toxic Twitter experience. This should include creating awareness campaigns about the different safety and privacy features available.
"The past few months have seen a surge of solidarity and activism from women around the world, and there's no doubt that Twitter has an important role to play in movements like #MeToo," said Azmina Dhrodia.
"Twitter's recent initiatives shows that it wants to be a part of this change, but women who've experienced abuse on the platform simply aren't buying it. Without taking further concrete steps to effectively identify and account for violence and abuse against women on its platform, Twitter cannot credibly claim to be on women's side."
This statement can be found at: https://www.amnestyusa.org/online-abuse-of-women-thrives-as-twitter-fails-to-respect-womens-rights
Amnesty International is a global movement of millions of people demanding human rights for all people - no matter who they are or where they are. We are the world's largest grassroots human rights organization.
(212) 807-8400
LATEST NEWS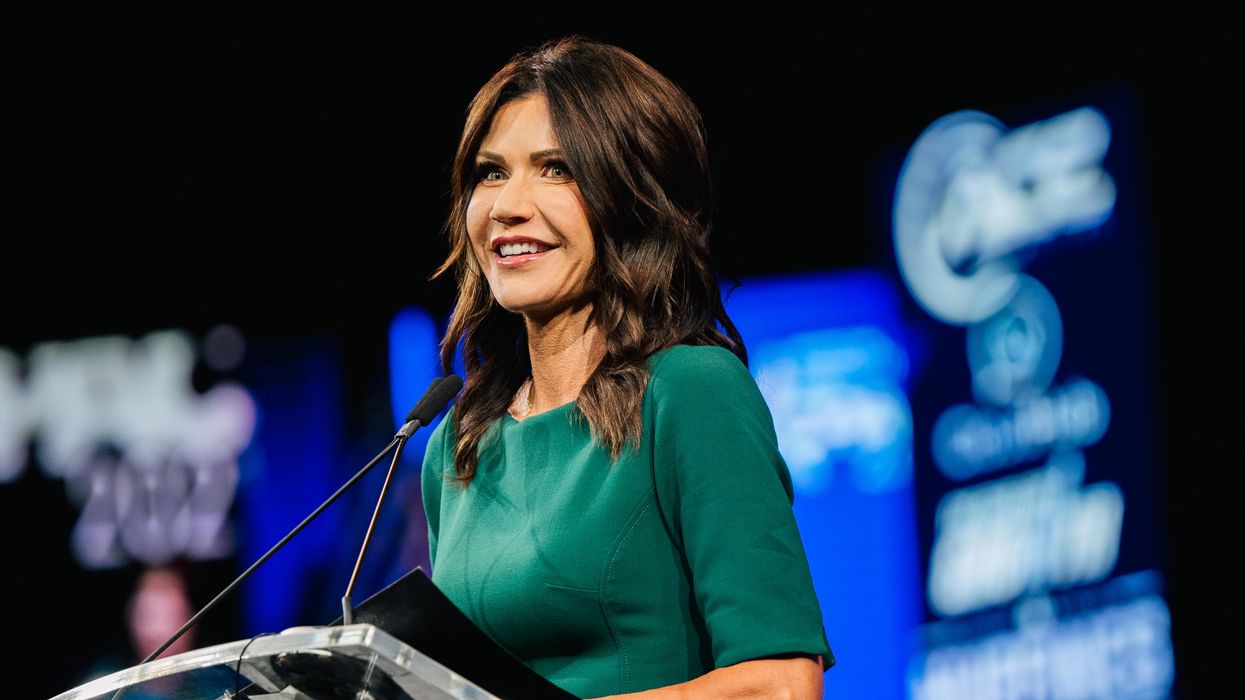 One critic said Republican Gov. Kristi Noem is "stopping at nothing until every woman in South Dakota is forced to carry an unwanted pregnancy to term."
South Dakota's Republican governor and attorney general on Tuesday issued a threatening letter directed at the state's pharmacists in response to a recent move by the Biden administration to ease restrictions on dispensing abortion pills amid the GOP's nationwide assault on reproductive freedom.
Gov. Kristi Noem and AG Marty Jackley's letter begins by noting that after Dobbs v. Jackson Women's Health Organization, the U.S. Supreme Court ruling that reversed Roe v. Wade last year, abortion became illegal in South Dakota except to save the life of the pregnant person. It's one of 14 states where abortions are now largely unavailable.
The letter states that "in South Dakota, any person who administers, prescribes, or procures for any pregnant female any medicine or drug with the intent to induce an abortion is guilty of a felony."
\u201c.@KristiNoem stopping at nothing until every woman in South Dakota is forced to carry an unwanted pregnancy to term\u201d

— Julie Alderman Boudreau (@Julie Alderman Boudreau) 1674590026
In a policy change long advocated by medical experts and rights campaigners, the Food and Drug Administration (FDA) earlier this month formalized a regulatory change to allow retail pharmacies in the U.S. to dispense mifepristone, one of two drugs often taken in tandem for a medication abortion.
Referencing that development, the letter says that "under South Dakota law, pharmacies, including chain drug stores, are prohibited from procuring and dispensing abortion-inducing drugs with the intent to induce an abortion, and are subject to felony prosecution under South Dakota law, despite the recent FDA ruling."
As The Associated Pressreported Tuesday:
The [FDA's] change could expand access at online pharmacies. People can get a prescription via telehealth consultation with a health professional and then receive the pills through the mail, where permitted by law.

Still, in states like South Dakota, the rule change's impact has been blunted by laws limiting abortion broadly and the pills specifically. Legal experts foresee years of court battles over access to the pills as abortion rights proponents bring test cases to challenge state restrictions.

Amanda Bacon, the director of the South Dakota Pharmacists Association, said in an email that she was not aware of any South Dakota pharmacies with plans to participate in the federal program to dispense abortion pills.
The pro-choice Guttmacher Institute, which tracks policies across the country, labels all six states that border South Dakota as restrictive of abortion access to various degrees—and South Dakota is among the dozen "most restrictive" states in the nation.
Since the Dobbs decision, states with pro-choice policies—especially those like Illinois, which is surrounded by states with abortion restrictions—have seen an influx of "healthcare refugees."
While the FDA's recent move was widely seen as a step toward alleviating some of the strain on clinics trying to serve a growing number of patients fleeing states with forced-birth policies, an ongoing legal battle over the agency's initial approval of mifepristone in 2000 could jeopardize access to the drug nationwide.
\u201cOne of the medications taken in the most common way to end a pregnancy could soon be taken off the market nationwide.\n\nNationwide.\n\nThat means medication abortion can\u2019t exist even in places that have PROTECTED abortion access.\n\nhttps://t.co/fZlZG6vBzA\u201d

— Planned Parenthood Action (@Planned Parenthood Action) 1674575101
Anti-choice physicians last month asked Judge Matthew Kacsmaryk—appointed by former President Donald Trump to the U.S. District Court for the Northern District of Texas—to throw out the FDA's 2000 decision. The judge, who was previously the deputy general counsel at a conservative Christian legal advocacy group, could issue a ruling as soon as February 10.
If the Christian alliance that launched the attack on the FDA approval "wins in federal district court, the Biden administration would appeal to the 5th Circuit in New Orleans, a conservative court with 12 of its 16 active judges appointed by Republicans," CNBCpointed out Tuesday. "From there, the case could end up at the Supreme Court."
Rights & Justice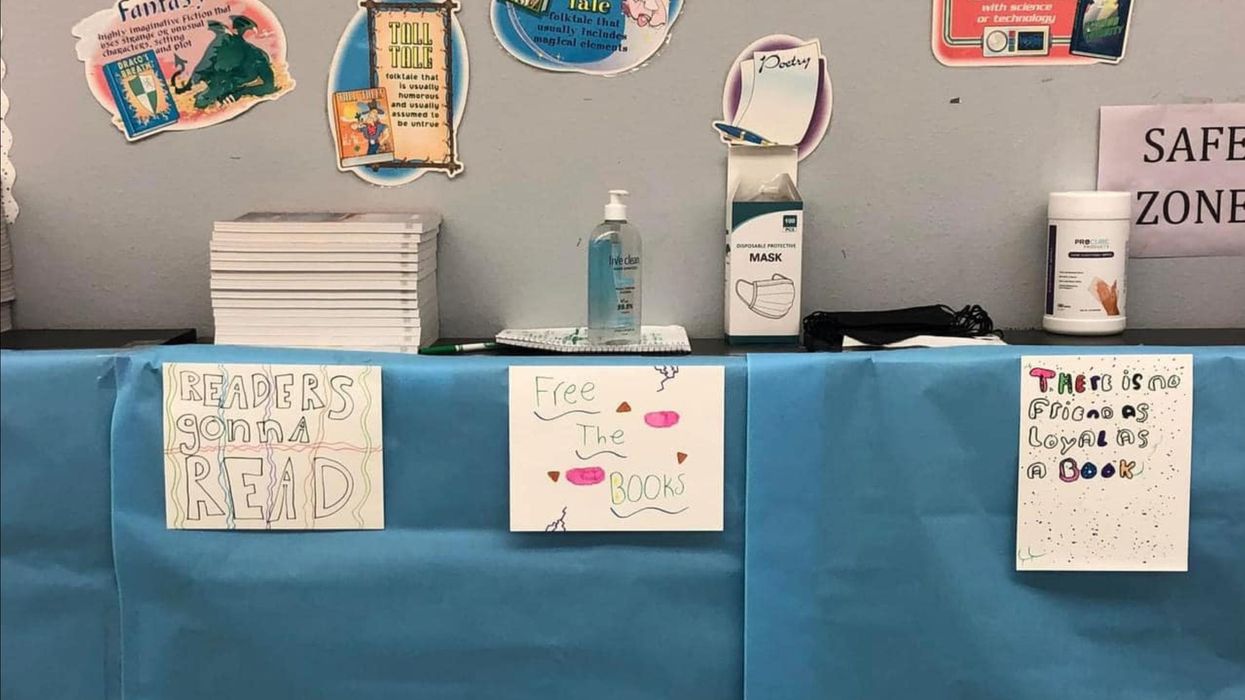 "Florida considers books to be more dangerous to students than assault rifles," noted one observer. "This is truly a dystopian state."
Teachers in at least one Florida county this week began removing or covering books in their classrooms to avoid running afoul of a new law requiring every volume to be vetted by a state-trained "media specialist"—violation of which could result in felony charges.
The Sarasota Herald-Tribune reports the Manatee County School District has directed teachers to remove all books that have not been approved by a specialist, who will ensure that all titles are "free of pornography," are "appropriate for the age level and group," and contain no "unsolicited theories that may lead to student indoctrination."
The vetting requirement comes under H.B. 1467, a Republican-sponsored bill signed into law last year by Republican Gov. Ron DeSantis, who stridently hypes Florida as the "freest state in these United States" while banning classroom discussions of systemic racism,gender identity, and even an entire course of college preparatory study.
Manatee High School history teacher Don Falls, who is involved in a lawsuit against DeSantis' Stop WOKE Act banning the teaching of critical race theory—a graduate-level discipline not taught in K-12 schools—called H.B. 1467 "not only ridiculous but a very scary attack on fundamental rights."
\u201c1. Florida teachers are being told to remove all books from their classroom libraries OR FACE FELONY PROSECUTION\n\nThe new policy is based on the premise that teachers are using books to "groom" students or indoctrinate them with leftist ideologies. \n\n\ud83e\uddf5\n\nhttps://t.co/SzHzgelT64\u201d

— Judd Legum (@Judd Legum) 1674481453
Because few if any books have been screened by media specialists, many Manatee County teachers erred on the side of caution and covered their entire classroom libraries. However, teachers and students found ways of resisting the new law, even as they took action to comply with it.

"Readers Gonna Read," read one student-drawn sign taped to swaths of blue construction paper covering one middle school classroom's library. "Free the Books," demanded another. "There is no friend as loyal as a book," asserted a third sign hanging below a notice designating the room's "safe zone" in case of school shooter attack.
"A perfect picture of DeSantis' Florida," area elementary school teacher Tamara Solum wrote on Facebook.
\u201cPhoto of a classroom library at Bayshore High School in Manatee County, Florida after they banned all classroom libraries. Florida considers books to be more dangerous to students than assault rifles. This is truly a dystopian state.\u201d

— Alejandra Caraballo (@Alejandra Caraballo) 1674501448
Manatee Education Association President Pat Barber told the Herald-Tribune that "it's a scary thing to have elementary teachers have to worry about being charged with a third-degree felony because of trying to help students develop a love of reading."
In a final ironic twist, it's Literacy Week in Florida schools, which according to the state's Department of Education "is designed to raise awareness about the importance of reading and to inspire Florida's students and families to make reading part of their daily routines."

News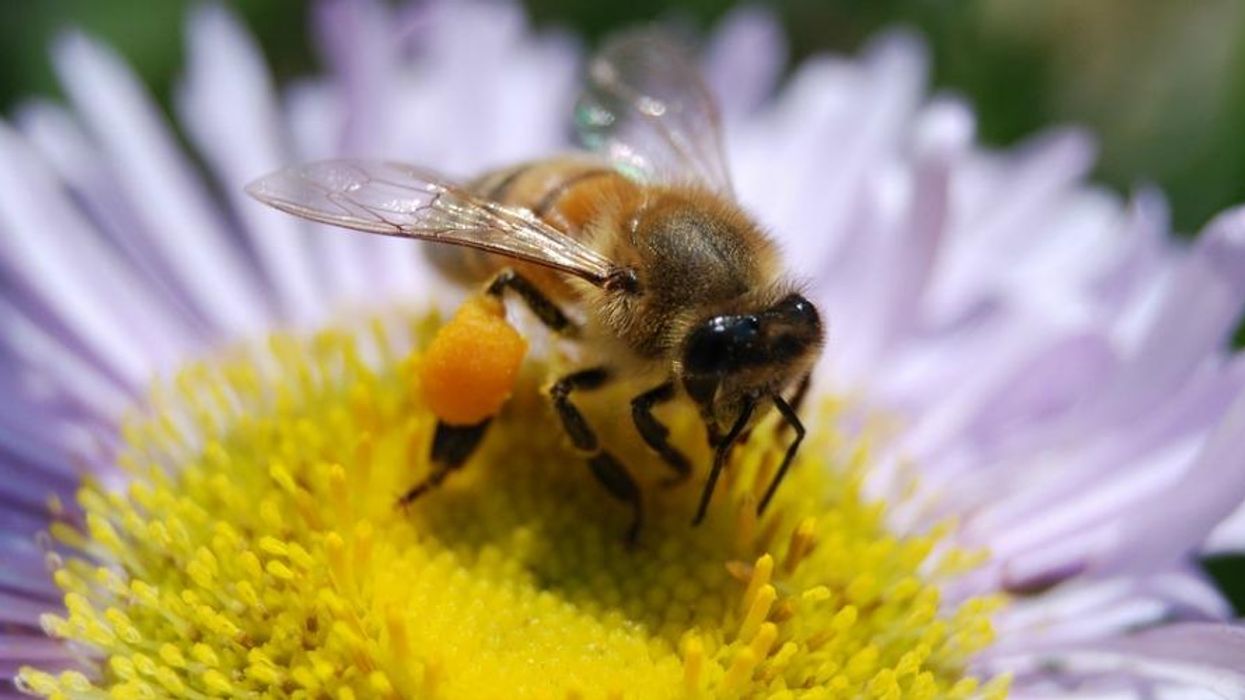 "The real 'emergency' here is our declining biodiversity," said one campaigner. "It's time farmers got support for alternatives, not a green light for using toxic chemicals."
Biodiversity defenders have sounded the alarm about the United Kingdom government's Monday decision to provide another so-called "emergency" exception for the use of an outlawed neonicotinoid pesticide lethal to bees.
"Bad news again for bees as the U.K. government allows banned neonicotinoids in our fields against the advice of its own experts," Friends of the Earth campaigner Sandra Bell tweeted. "The real 'emergency' here is our declining biodiversity—it's time farmers got support for alternatives, not a green light for using toxic chemicals."
Despite U.K. guidance affirming that emergency applications should not be granted more than once, the Department for Environment, Food, and Rural Affairs (DEFRA) announced for the third straight year that it will permit the use of sugar beet seeds coated with thiamethoxam under certain conditions in England.
"If the government is serious about halting biodiversity loss by 2030, they must support farmers to explore long-term, agroecological solutions that don't threaten our endangered bee population."
Against the recommendation of an independent panel of pesticide experts, the agency approved the use of thiamethoxam just four days after the European Union's highest court ruled that providing emergency derogations for prohibited neonicotinoid-treated seeds is inconsistent with the bloc's laws. The U.K. withdrew from the E.U. in 2020.
DEFRA's emergency authorization for thiamethoxam-coated sugar beet seeds also comes one month after the U.K. government advocated for a stronger global pesticide reduction target at the United Nations COP15 biodiversity summit.
Calling the authorization "yet another shameful episode in a long list of failures to protect the U.K. environment," the British chapter of the Pesticide Action Network (PAN) said that "putting bees and other insects at risk shows just how seriously this government takes the biodiversity crisis."
"It's incredibly brazen to allow a banned bee-harming pesticide back into U.K. fields mere weeks after the government talked up the need for global ambition on reducing pesticides at the U.N. biodiversity talks in Montreal," Bell said in a statement issued by the Pesticide Collaboration, a progressive coalition of 83 health and environmental organizations, trade unions, farmer and consumer groups, and academics.
"This is the third consecutive year that the government has gone directly against the advice of its own scientific advisers with potentially devastating consequences for bees and other vital pollinators," said Bell. "The health of us all and the planet depends on their survival. The government must fulfill its duty to protect wildlife and keep pesticides off our crops for good—that means supporting farmers to find nature-friendly ways to control pests."
University of Sussex biology professor Dave Goulson has estimated that a single teaspoon of thiamethoxam—one of three neonicotinoids produced by Bayer, the German biotech corporation that merged with agrochemical giant Monsanto in 2018—is toxic enough to wipe out 1.25 billion bees.
A Greenpeace U.K. petition imploring Thérèse Coffey, a Conservative Party lawmaker serving as secretary of state for environment, food, and rural affairs, to "enforce a total ban on bee-killing pesticides" has garnered nearly one million signatures.
Describing DEFRA's move as "a huge disappointment," the Stand By Bees campaign on Tuesday urged supporters to "continue pushing" and "write to your local MP."
In 2013, the European Commission banned the use of thiamethoxam and two other hazardous neonicotinoids produced by Monsanto—clothianidin and imidacloprid—on bee-attractive crops including maize, rapeseed, and some cereals. This was followed by a prohibition on all outdoor uses in 2018, which the European Court of Justice upheld in 2021, rejecting an appeal by Bayer.

The Pesticide Collaboration warned Monday that DEFRA's latest authorization for thiamethoxam-coated sugar beet seeds "raises wider concerns over whether the government will maintain existing restrictions on neonicotinoids and other harmful pesticides, or whether they may be overturned as part of a forthcoming bonfire of regulations that protect nature, wildlife, and communities."
At issue is the Retained E.U. Law Bill, which threatens to rescind E.U.-era environmental standards and other measures enacted prior to Brexit.
"It is inexcusable to see England falling so far behind the E.U. on regulations in place to prevent such a detrimental impact on biodiversity," Soil Association, a U.K.-based research and advocacy group, tweeted Tuesday. "It's not credible to claim an exemption is 'temporary' or 'emergency' when it is used year after year. How many more years will it happen?"
According to Amy Heley of the Pesticide Collaboration: "In previous years, DEFRA insisted that the sugar industry must make progress in finding alternatives, but we are yet to see any outcomes of this. The Pesticide Collaboration is deeply concerned that this emergency derogation is simply another example of the government failing to follow through on their own pledges to improve the environment and protect human health."
As Joan Edwards, director of policy & public affairs at the Wildlife Trusts, noted Monday: "Just last month, the Secretary of State Thérèse Coffey committed the U.K. to halving the environmental impact of damaging pesticides by 2030. However, today she has incompatibly authorized the use of a banned neonicotinoid, one of the world's most environmentally damaging pesticides."
"Only a few days ago, the E.U.'s highest court ruled that E.U. countries should no longer be allowed temporary exemptions for banned, bee-toxic neonicotinoid pesticides," said Edwards. "Yet this government deems it acceptable to allow the use of a toxic pesticide that is extremely harmful to bees and other insects, at a time when populations of our precious pollinators are already in freefall. This is unacceptable."
The Soil Association, meanwhile, argued that "if the government is serious about halting biodiversity loss by 2030, they must support farmers to explore long-term, agroecological solutions that don't threaten our endangered bee population."
"Neonicotinoids simply have no place in a sustainable farming system," the group added.
News
SUPPORT OUR WORK.
We are independent, non-profit, advertising-free and 100%
reader supported.