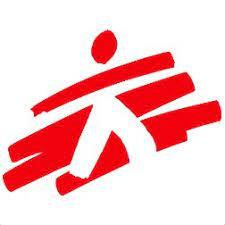 For Immediate Release
March, 28 2011, 03:53pm EDT
Contact:
Tim Shenk,Press Officer,Direct: 212-763-5764,E-mail:,tim.shenk@newyork.msf.org
DRC: Response to Measles Epidemic Inadequate
MSF Calls for Increased Action from International Health Actors
NEW YORK/ BRUSSELS/ KATANGA
The government of the Democratic Republic of Congo (DRC) and international health agencies must immediately increase their response to a measles epidemic rapidly spreading through the country, the international medical humanitarian organization Doctors Without Borders/Medecins Sans Frontieres (MSF) said today.
Over the past few months, MSF has undertaken a complete emergency measles response (treatment, vaccination, and epidemiological surveillance) in Katanga, Kasai Occidental, and South-Kivu provinces. More than 1.5 million children have been vaccinated and 21,000 measles cases detected over the past six months. However, new measles outbreaks have flared in Bandundu, Kasai Oriental, and Maniema provinces. The epidemic is rapidly moving north and is showing no signs of slowing.
"The disease is spreading like wildfire," said Gael Hankenne, MSF head of mission in the DRC. "All parties involved in health in the DRC must now make this epidemic a national priority."
The logistical, financial, and human resources necessary to stop this extremely contagious and often fatal disease are massive, and MSF cannot be the only organization providing a hands-on response throughout the entire country, said Hankenne.
The organization is asking DRC's Ministry of Health to respond as soon as outbreaks are reported in the country. It is also requesting that international donors and institutions, and health organizations working in the DRC--particularly United Nations agencies such as the WHO and UNICEF, and other NGOs--take action immediately.
"We request that they either release emergency funding or undertake hands-on action as part of an epidemic response," said Geza Harzi, MSF head of mission in the southern DRC province of Katanga. "If this international response is not rapid, it will be impossible to check the spread of measles in the DRC."
Measles can cause medical complications including pneumonia, malnutrition, severe dehydration, ear infections, and eye infections that can cause blindness. Mortality rates vary considerably depending on the context. Among a population that has not been vaccinated, measles can kill between 1 and 15 percent of afflicted children. Among vulnerable groups, such as those who have been displaced or are malnourished, the mortality rate can be as high as 25 percent if people have limited access to health care, as is the case throughout DRC.
MSF is expanding its emergency response in three provinces: Tshikapa in Kasai Occidental province, at Fizi in South-Kivu province, and at Kolwezi and Likasi in Katanga province. More than one million children will be protected with emergency vaccinations.
Doctors Without Borders/Medecins Sans Frontieres (MSF) is an international medical humanitarian organization created by doctors and journalists in France in 1971. MSF's work is based on the humanitarian principles of medical ethics and impartiality. The organization is committed to bringing quality medical care to people caught in crisis regardless of race, religion, or political affiliation. MSF operates independently of any political, military, or religious agendas.
LATEST NEWS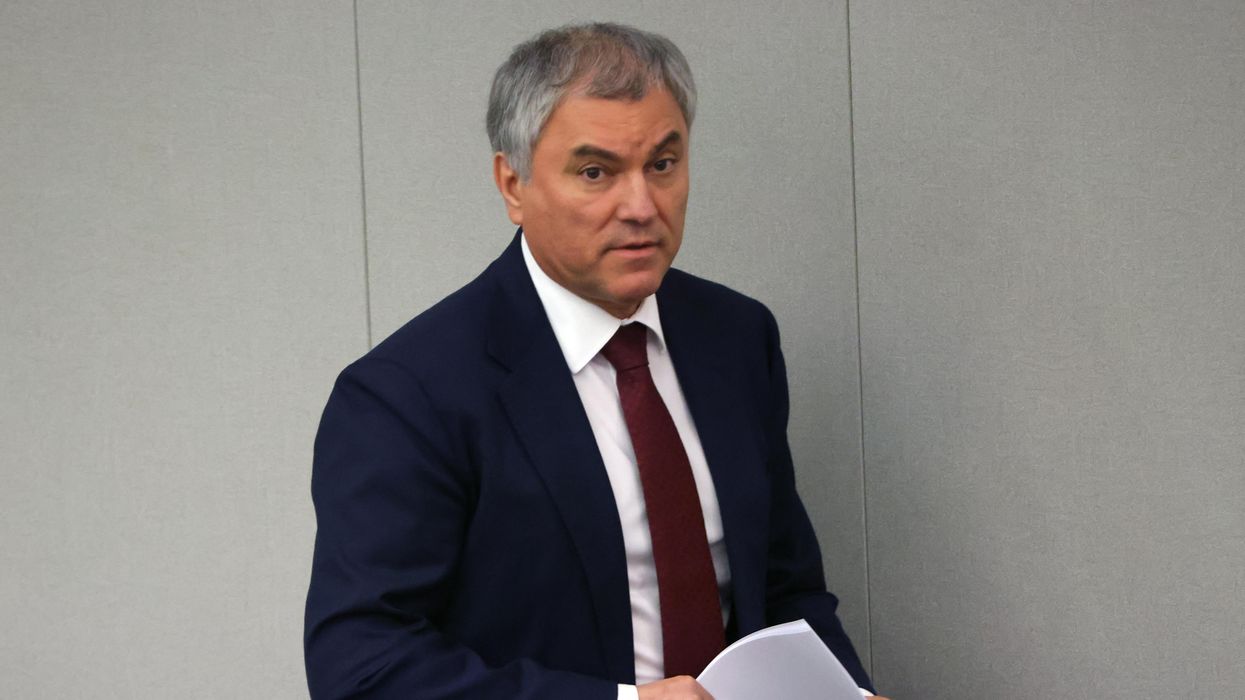 Russian lawmaker Vyacheslav Volodin threatened nuclear war as NATO members debate whether to send more tanks to Ukraine.
Should the West continue to ship arms to Ukraine, Moscow will retaliate with "more powerful weapons," a top Russian government official and close ally of President Vladimir Putin said Sunday, referring to the use of nuclear missiles.
"Deliveries of offensive weapons to the Kyiv regime will lead to a global catastrophe," Vyacheslav Volodin, chairman of the State Duma, Russia's lower house, said in a statement shared on the Telegram messaging app.
"If Washington and NATO countries supply weapons that will be used to strike civilian cities and attempt to seize our territories, as they threaten, this will lead to retaliatory measures using more powerful weapons," said Volodin.
Ukraine, with the support of its Western allies, is seeking to reclaim territory illegally annexed by the Kremlin in recent months—not seize Russian land, as Volodin asserted.
Volodin's threat "comes amid arguments over whether Germany will send Leopard 2 battle tanks to Ukraine to fight the Russian invasion," Politicoreported. "Kyiv has requested the German-made tanks, which it says it needs to renew its counteroffensive against Moscow's forces."
This is not the first time that Russian officials have threatened to use nuclear weapons since Putin attacked Ukraine last February. On Thursday, one day before NATO and other military leaders met in Germany to discuss how to defeat Russia in Ukraine, former Russian President Dmitry Medvedev, now deputy chairman of the country's security council, said that a loss by Moscow could lead to nuclear war.
"Berlin has so far resisted the call from Ukraine and its allies to send the tanks without the U.S. making the first move, over fears of an escalation in the conflict," Politico noted Sunday. "Berlin also hasn't approved deliveries of the tanks from its allies, as Germany gets a final say over any re-exports of the vehicles from countries that have purchased them."
The news outlet previously reported that the $2.5 billion military package announced Thursday by the White House excludes the Army's 60-ton M1 Abrams tanks due to maintenance and logistical issues, not because sending them would intensify the war.
NATO has sent more than $40 billion worth of weapons to Ukraine since the beginning of Russia's invasion. The U.S. government, de facto leader of the military alliance, has authorized more than $26.7 billion alone.
On Sunday, Volodin urged U.S. and European lawmakers to "realize their responsibility to humanity."

"With their decisions, Washington and Brussels are leading the world to a terrible war: to a completely different military action than today, when strikes are carried out exclusively on the military and critical infrastructure used by the Kyiv regime," said Volodin.
Contrary to Volodin's claim, Russia has not limited its ongoing assault to military assets. According to a top Kyiv official, more than 9,000 Ukranian civilians have been killed since Russia invaded 11 months ago. The United Nations has confirmed more than 7,000 civilian deaths in Ukraine but says the real figure is much higher.
A strike on a Ukrainian apartment building last week, Russia's deadliest attack on civilians in months, killed dozens of people. Meanwhile, fighting near the Zaporizhzhia Nuclear Power Plant has sparked fears of a disastrous meltdown on multiple occasions.
"Given the technological superiority of Russian weapons," Volodin continued, "foreign politicians making such decisions need to understand that this could end in a global tragedy that will destroy their countries."
"Arguments that the nuclear powers have not previously used weapons of mass destruction in local conflicts are untenable," he added. "Because these states did not face a situation where there was a threat to the security of their citizens and the territorial integrity of the country."

Volodin was echoing points made recently by other Russian officials. Asked Thursday if Medvedev's remarks that day reflected an attempt to escalate the war, Kremlin spokesman Dmitry Peskov said: "No, it absolutely does not mean that."
Peskov argued that Medvedev's comments were consistent with Russia's nuclear doctrine, which permits a nuclear strike after "aggression against the Russian Federation with conventional weapons when the very existence of the state is threatened."
As Reutersnoted, Putin has portrayed Russia's so-called "special military operation" in Ukraine as "an existential battle with an aggressive and arrogant West, and has said that Russia will use all available means to protect itself and its people."
Last January, one month before the start of the largest war in Europe since WWII, Russia, the United States, China, France, and the United Kingdom—home to more than 12,000 nuclear weapons combined—issued a joint statement affirming that "nuclear war cannot be won and must never be fought" and reaffirming that they plan to adhere to non-proliferation, disarmament, and arms control agreements and pledges.
Nevertheless, the five permanent members of the U.N. Security Council continue to enlarge or modernize their nuclear arsenals. For the first time since the 1980s, the global nuclear stockpile, 90% of which is controlled by Moscow and Washington, is projected to grow in the coming years, and the risk of weapons capable of annihilating life on Earth being used is rising.
In early October, U.S. President Joe Biden warned that Russia's war on Ukraine has brought the world closer to "Armageddon" than at any point since the Cuban Missile Crisis. Less than three weeks later, however, his administration published a Nuclear Posture Review that nonproliferation advocates said increases the likelihood of catastrophe, in part because it leaves intact the option of a nuclear first strike. The U.S. remains the only country to have used nuclear weapons in war, destroying the Japanese cities of Hiroshima and Nagasaki with atomic bombs in August 1945.
Experts have long sounded the alarm about the war in Ukraine, saying that it could spiral into a direct conflict between Russia and NATO, both of which are flush with nuclear weapons. Despite such warnings, the Western military coalition has continued to prioritize weapons shipments over diplomacy.
U.S. Secretary of Defense Lloyd Austin admitted last April that the U.S. wants "to see Russia weakened," implying that Washington is willing to prolong the deadly conflict as long as it helps destabilize Moscow.
Peace advocates, by contrast, have repeatedly called on the U.S. to help secure a swift diplomatic resolution to the Ukraine war before it descends into a global nuclear cataclysm.
U.N. Secretary-General António Guterres recently told attendees of the World Economic Forum in Davos: "There will be an end... there is an end of everything, but I do not see an end of the war in the immediate future. I do not see a chance at the present moment to have a serious peace negotiation between the two parties."
News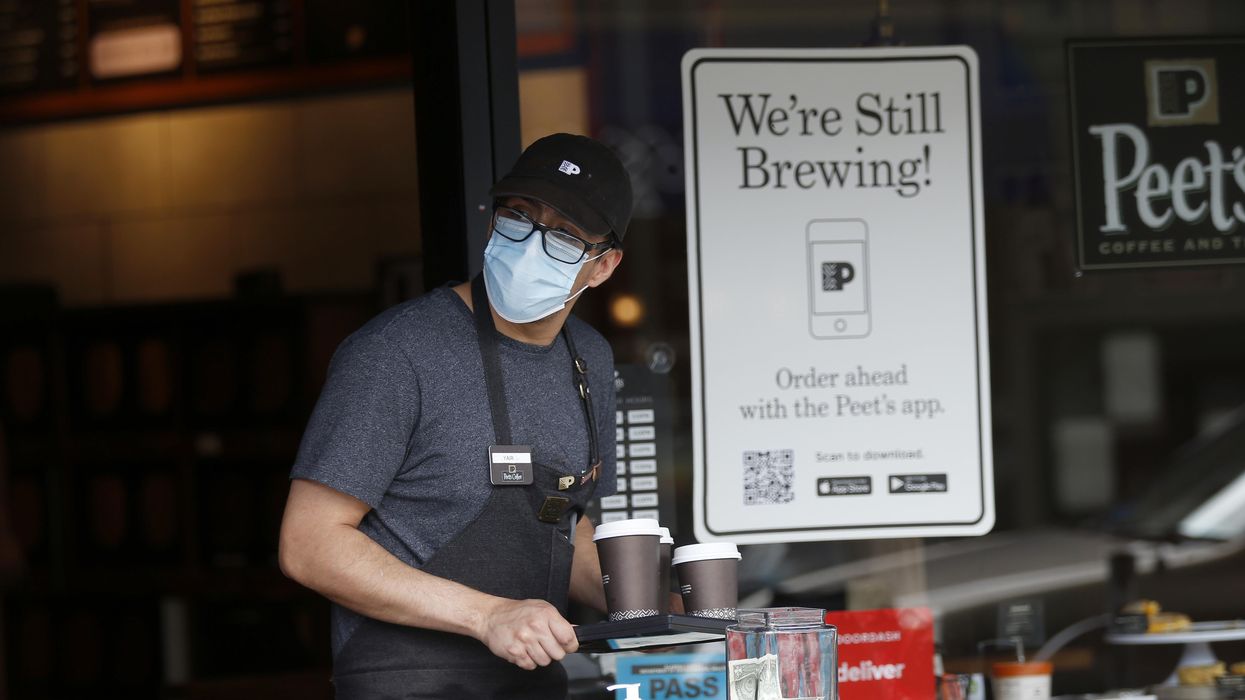 "We will not be the last," said Peet's Workers United.
In a win for workplace democracy, employees at a Peet's Coffee & Tea located in Davis, California formed the chain's first unionized shop in the United States on Friday.
Workers at the café voted 14-1 to join Service Employees International Union (SEIU) Local 1021.
"We will not be the last," tweeted Peet's Workers United (PWU), which organized the winning unionization campaign. PWU is the counterpart to Starbucks Workers United (SBWU), the outfit behind dozens of successful union drives nationwide.
"Solidarity, from coffee shop to coffee shop," SBWU wrote on social media ahead of Friday's vote at Peet's. After PWU won, their Starbucks allies gave them a warm "welcome to the labor movement."
SBWU organizer Tyler Keeling from Lakewood, California played an instrumental role in PWU's efforts, as detailed last week in Jacobin.
PWU expressed gratitude to Keeling before and after the union vote.
\u201cWe've been lucky to have Tyler by our side from the beginning! I don't know if we would have gotten this far without him!\u201d

— Peets United (@Peets United) 1674078218
\u201cThank you for all the help you've given us from day 1. Beyond appreciative of you. Together we are strong.\u201d

— Peets United (@Peets United) 1674342867
In November, Peet's workers at two locations in Davis filed for union elections with the National Labor Relations Board.
In a petition asking for community support, PWU wrote: "We are overworked, understaffed, and underpaid. Barista's raises are less than a tenth of inflation, there are pay discrepancies that do not align with seniority, skill, or any kind of logic, and we have been forced to shut down multiple times in the past month due to understaffing. We've had no viable recourse for removing toxic managers other than waiting for the problem to resolve itself."
"Meanwhile, our managers have been using union-busting tactics like Starbucks to divide and confuse us," organizers continued. "They've called in corporate higher-ups to have conversations about unionizing with employees, they've reinstated punitive scheduling and dress code measures, and posted misleading informational fliers in break rooms."
"We are fighting for fair wages, decent schedules, and corporate transparency, but two stores against a multimillion-dollar corporation is a lonely battle," they added. "Peet's has always taken pride in its loyal customers and loving community, and we need that now more than ever."
In a statement issued after workers voted overwhelmingly in favor of union representation, the company said that "while we had hoped for another outcome, we respect the right of our Davis employees to choose."
"As we follow the legally required next steps with the union at North Davis, we will continue to work for and with our employees companywide. That is the Peet's way," the company added.
According to PWU, Peet's executives went out of their way in the lead-up to the representation vote to dissuade workers from joining SEIU, including by holding anti-union captive audience meetings.
The corporation "paid a store manager from Chicago to fly to Davis to give his 'unbiased' opinion on unions," organizers said. "The president of the company came in and essentially begged people to give him another chance and to put all our faith in him."
The second Davis location that had also filed to hold a unionization vote withdrew its request last week. According to PWU, that happened because "corporate gave the entire staff... a $500 bonus for pulling their petition and for 'giving Peet's a chance.'"
Since December 2021, workers at more than 270 Starbucks locations across the United States have voted to unionize. Organizers have won more than 80% of their campaigns despite the corporation's unlawful intimidation and retaliation tactics.
Keeling of SBWU said Saturday that he is "so happy to have more coffee shops unionizing."
"The future looks bright," Keeling declared. "The new wave of unionization will save the world."
News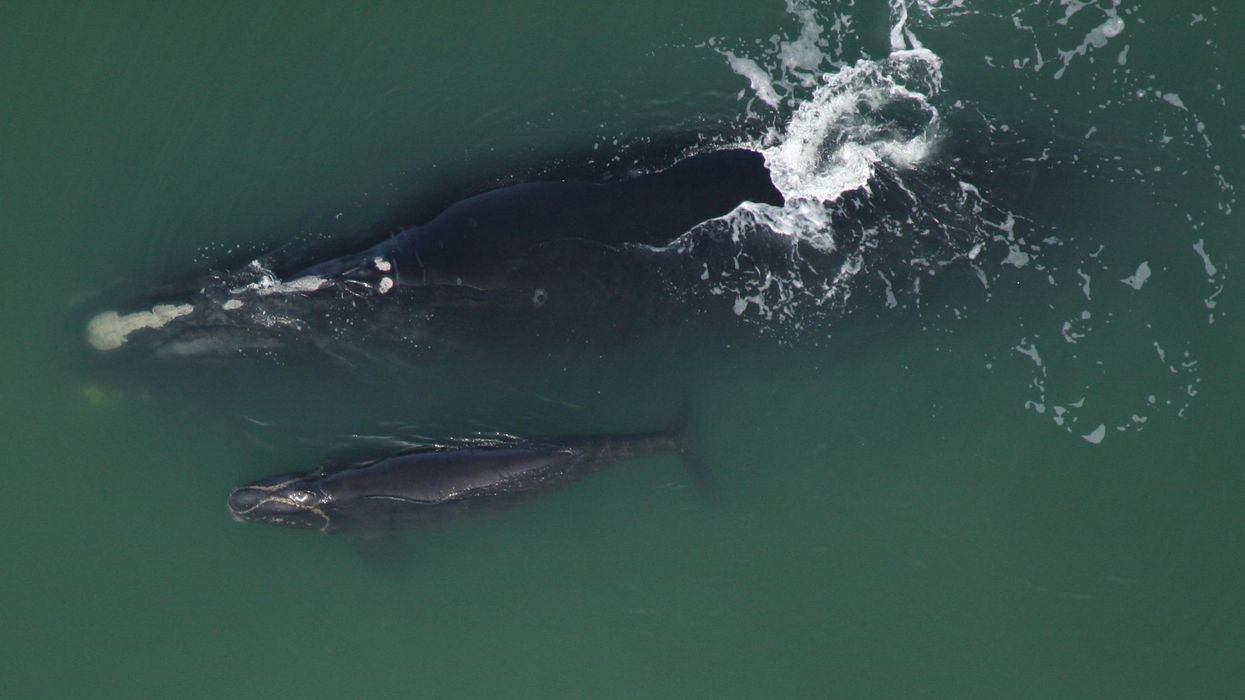 "This is an extinction-level emergency," said one campaigner. "Every mother right whale and calf is critical to the survival of the species."
The Biden administration on Friday denied an emergency petition aimed at protecting critically endangered North Atlantic right whales from being struck and killed by ships in their calving grounds off the southeastern coast of the United States.
Conservation groups in November asked the National Marine Fisheries Service to establish a rule that mirrors the agency's yet-to-be-finalized proposal to set speed limits for vessels longer than 34 feet and expand the areas where speed limits apply.
As the petitioners—the Center for Biological Diversity, the Conservation Law Foundation, Defenders of Wildlife, and Whale and Dolphin Conservation—explained, such a regulation "would have helped prevent incidents like the 2021 boat collision that killed a right whale calf off Florida and likely fatally injured its mother."
The species' precipitous population decline has continued year after year. Scientists recently estimated that only 340 North Atlantic right whales remain, including just 70 reproductive females that give birth every three to 10 years.
"I'm outraged that the Biden administration won't shield these incredibly endangered whales from lethal ship strikes," said Kristen Monsell, oceans legal director at the Center for Biological Diversity. "This is an extinction-level emergency. Every mother right whale and calf is critical to the survival of the species."
According to the petitioners, the federal agency responsible for stewarding the nation's marine resources said that it lacks the funds and staff necessary "to effectively implement the emergency regulations."
Officials from the fisheries service, part of the U.S. Department of Commerce's National Oceanic and Atmospheric Administration (NOAA), claim that "they are working with vessel operators to get voluntary slow-downs," the petitioners added, "but voluntary efforts have not proved effective in the past."
"NOAA has dragged its feet on updating the vessel speed rule for over a decade... The agency's decision not to take emergency action to protect mothers and calves puts the species' entire future at risk."
Defenders of Wildlife senior attorney Jane Davenport noted that "right whales have journeyed to the Southeast since time immemorial to birth and nurse their calves in the safety of warm, shallow waters."
"But the calving grounds have become killing grounds," said Davenport. "NOAA has dragged its feet on updating the vessel speed rule for over a decade; right whale mothers and calves have paid for this delay with their lives. The agency's decision not to take emergency action to protect mothers and calves puts the species' entire future at risk."
Existing regulations require ships longer than 64 feet to slow to 10 knots or less to safeguard right whales in certain areas at specific times. The fisheries service has acknowledged that bolstering its vessel speed rule is essential to prevent the species' extinction.
Vessel strikes are one of two leading threats to right whales' existence. The other key danger is entanglement in commercial fishing equipment.
Friday's rejection of stronger vessel speed limits comes just weeks after Congress enacted a policy rider that gives the fisheries service until 2028 to issue a new regulation requiring the lobster industry to reduce right whale entanglements. Conservationists condemned federal lawmakers' move to postpone action in spite of a court decision deeming the service's current rule unlawful, saying that the yearslong delay is almost certain to doom the species to extinction.
Entanglement in lobster fishing gear kills an estimated four right whales per year—six times higher than the rate considered biologically sustainable. Non-fatal entanglements can also result in illness and interfere with reproduction.
Monsell said Friday that Congress' betrayal last month makes "protecting right whales from vessel strikes... even more crucial."
Erica Fuller, senior attorney at the Conservation Law Foundation, expressed disappointment that "the government declined to take immediate action to protect these mothers and newborn calves, and instead chose to continue longstanding bureaucratic practices with a species that can't afford a single death of another breeding female."
"The whole world is watching how NOAA plans to save this species," said Fuller.
As the petitioners explained:
Right whales begin giving birth to calves around mid-November, and the season lasts until mid-April. Their calving grounds are off the southeastern coast from Cape Fear, North Carolina, to below Cape Canaveral, Florida. Pregnant females and mothers with nursing calves are especially at risk of vessel strikes because they spend so much time near the water's surface. Scientists know of no other calving grounds for the right whale.
"The road to a declining right whale population has been paved by the agency delaying or reducing needed actions," said Regina Asmutis-Silvia, executive director of Whale and Dolphin Conservation. "Denying our petition to take emergency action only increases the likelihood that even more drastic actions will be needed moving forward."
News
SUPPORT OUR WORK.
We are independent, non-profit, advertising-free and 100%
reader supported.