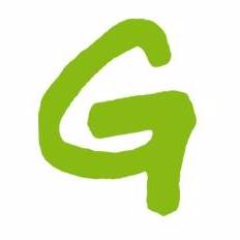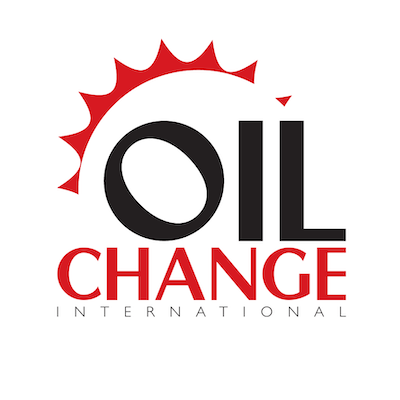 More than 150 civil society organisations urge IEA to put 1.5oC first in the 2021 World Energy Outlook
WASHINGTON
Today, Oil Change International and over 150 other civil society organisations from all over the world sent an open letter to International Energy Agency (IEA) director Dr. Fatih Birol, urging him to center 1.5 degrees Celsius (oC) in the 2021 World Energy Outlook (WEO). The IEA is due to release the WEO in one month, on October 13, 2021.
In May, the IEA released a special report, "Net Zero in 2050: A roadmap for the global energy system", which contained the IEA's first comprehensive scenario for energy pathways to limit global warming to 1.5oC. This came after years of campaigning by climate advocates, investors, businesses, and diplomats in the #FixTheWEO campaign. Dr. Birol committed that the new 1.5oC-aligned scenario will be "integral" to WEO 2021 and future WEOs.
Now, civil society has urged Dr. Birol not just to include a 1.5oC scenario, but to make it the central scenario, and to address risky modelling choices that the IEA made in its May special report. The letter can be found at https://www.fixtheweo.org/letter.
David Tong, Oil Change International Global Industry Campaign Manager, said:
"The IEA must put 1.5oC first -- not last -- in its flagship report, the World Energy Outlook. The IEA's own data from the 'Net Zero in 2050' report released in May shows new oil and gas fields are not compatible with limiting warming to 1.5oC. But if the IEA is serious about steering the world towards a 1.5oC-aligned future, it must put 1.5oC at the heart of all its analysis and communications moving forward.
"With today's open letter, civil society organizations from all over the world have spoken together, calling the IEA to not just put 1.5oC first, but also to stop gambling on huge growth in carbon capture and storage.
"Gambling the climate on a 4,000 percent increase in carbon capture and storage by 2030 is extraordinarily risky and, the IEA's own analysis shows, not necessary. Instead of banking on a consistently underperforming and still polluting technology, the IEA should be accelerating the phase-out of fossil gas and coal by relying on proven wind and solar solutions."
Jennifer Morgan, Greenpeace International Executive Director said:
"There is little time left to get the energy future right and the Net Zero by 2050 scenario represents a major step forward. But the IEA has to be bolder by placing the scenario -- plus alignment with the Paris goals -- at the heart of the upcoming World Energy Outlook, and all future versions. Slashing its over-reliance on carbon capture and storage (CCS), fossil gas, nuclear energy, and biofuels is equally crucial. The world's most influential energy think tank is overdue on being an authentic climate leader -- let's hope it steps up."
Greenpeace is a global, independent campaigning organization that uses peaceful protest and creative communication to expose global environmental problems and promote solutions that are essential to a green and peaceful future.
+31 20 718 2000
Oil Change International is a research, communications, and advocacy organization focused on exposing the true costs of fossil fuels and facilitating the ongoing transition to clean energy.
(202) 518-9029
LATEST NEWS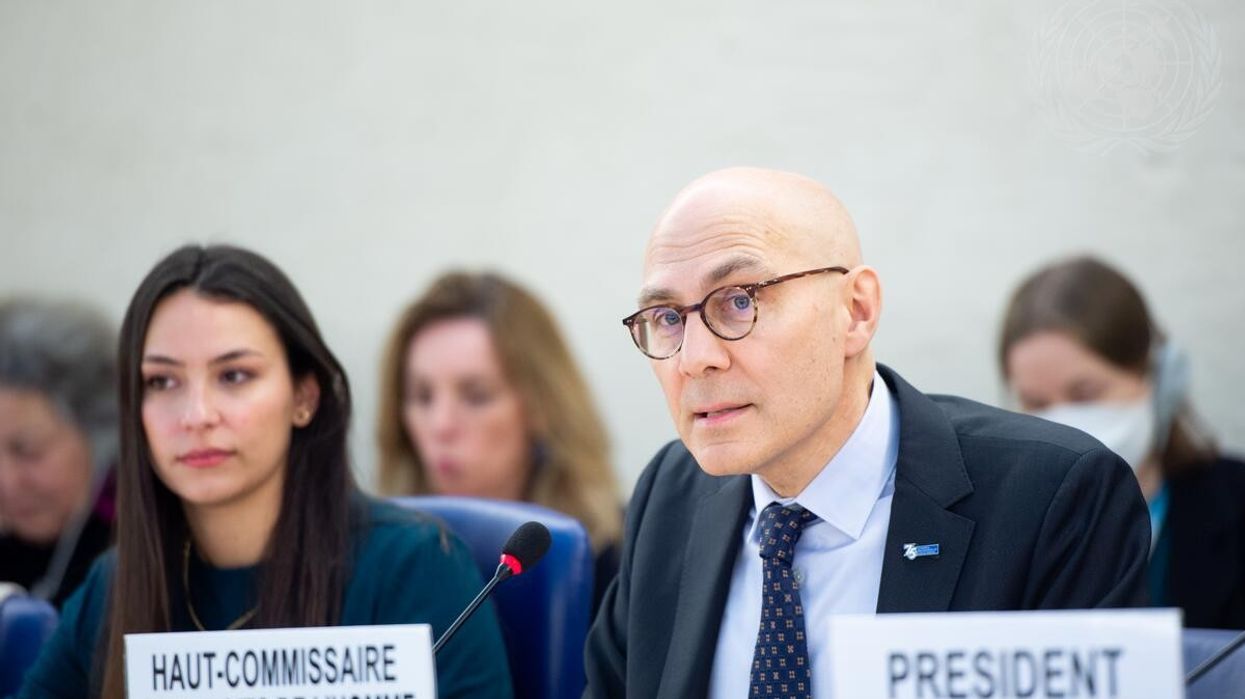 Noting that communities like Huwara are often targeted by Israeli settlers, Amnesty's regional director urged Israel "to remove all settlements, which are war crimes under international law, and to dismantle its system of apartheid against Palestinians."
United Nations High Commissioner for Human Rights Volker Türk on Friday called out Israeli Finance Minister Bezalel Smotrich for saying that Huwara, a Palestinian village in the West Bank, "needs to be wiped out" and "the state of Israel should do it."
Smotrich's comment Wednesday came after Israeli settlers on Sunday rampaged through Huwara, killing a 37-year-old Palestinian man—mass violence that came just hours after a Palestinian gunman murdered pair of Israeli brothers, who were 19 and 21.
While presenting a report on Israel's illegal occupation of Palestine and "the current intensification of violence" to the U.N. Human Rights Council (UNHRC), Türk blasted Smotrich's remark as "an unfathomable statement of incitement to violence and hostility."
"Over half a century of occupation has led to widening dispossession, deepening deprivation, and recurring and severe violations of their rights, including the right to life."
More broadly, Türk lamented that "the situation in the occupied Palestinian territory is a tragedy. A tragedy, above all, for the Palestinian people. Over half a century of occupation has led to widening dispossession, deepening deprivation, and recurring and severe violations of their rights, including the right to life. Nobody could wish to live this way—or imagine that forcing people into conditions of such desperation can lead to an enduring solution."
"2022 saw both the highest number of Palestinians killed by Israeli security forces in the past 17 years, and the highest number of Israelis killed since 2016," he highlighted. "This death toll has further, and sharply, deteriorated in the first weeks of 2023, and in the month that has just ended."
Türk's office found that over the reporting period, Israeli security forces frequently used lethal force, "regardless of the level of threat—and, at times, even as an initial measure, rather than as last resort." Researchers also documented "several cases of apparent extrajudicial, targeted killings" by such forces.
As the rights chief told the council, other key findings in the report include:
Israeli security forces killed 131 Palestinians—including 65 people who we understand were unarmed and did not engage in violence—and since 2017, fewer than 15% of such killings have been investigated, and fewer than 1% led to an indictment;
Palestinians killed 13 Israelis—and nine more, including three children, have been killed in two attacks since then;
Israel increasingly imposes collective punishments such as the blockade of Gaza, which are prohibited by international law, on Palestinians;
967 Palestinians are being held in "administrative detention," the highest number in 15 years; and
There are over 270 illegal Israeli settlements across Palestine.
"The occupation is eating away at the health of both societies, on every level—from childhood to old age, and in every part of life," Türk stressed. "For this violence to end, the occupation must end. On all sides, there are people who know this."
The U.N. leader urged decision-makers in the region and around the world to heed the recommendations of his office's reports "and to step back from the precipice to which increasing extremism and violence have led."
\u201c"The situation in the Occupied Palestinian Territory is a tragedy," @UNHumanRights chief @volker_turk told the @UN Human Rights Council.\n\nFull STATEMENT at #HRC52 \u27a1\ufe0fhttps://t.co/Ay18urzszf\u201d

— UN Human Rights Council \ud83d\udccd#HRC52 (@UN Human Rights Council \ud83d\udccd#HRC52) 1677865307
While the settler attack on Huwara drew rare widespread rebuke—including from Israel's prime minister, Benjamin Netanyahu, and a pair of conservative Jewish organizations in the United States—the Israeli government's recent shift to the right has stoked fears that violence in the region will only get worse and more frequent.
As Beth Miller, political director of Jewish Voice for Peace Action, said earlier this week, "The Israeli settlers burning down Palestinian homes and attacking Palestinians in the street are supported by the Israeli military and the Israeli government."
Heba Morayef, Amnesty International's director for the Middle East and North Africa, declared Friday that "under Israel's apartheid system, impunity reigns."
"Despite the intensity and scale of Sunday's attacks, which resulted in the killing of one Palestinian and the wounding of nearly 400 more, and despite a rare show of international condemnation of settler violence, Israeli police yesterday released six suspects who were arrested in connection with the attacks," she noted. "Meanwhile two others have been issued with administrative detention orders, which violate international law."
\u201c#Huwwara - Impunity reigns for perpetrators of settler violence. "@amnesty reiterates its call on #Israeli authorities to remove all settlements, which are war crimes under international law, & to dismantle its system of #apartheid against #Palestinians." https://t.co/Smn9VnPjLe\u201d

— Khulood Badawi (@Khulood Badawi) 1677863325
Like Miller, Morayef emphasized that "Israeli authorities have long enabled and incited settler attacks against Palestinians, and in some cases soldiers have directly participated."
"State-backed settler violence is endemic in the occupied West Bank," she continued. "Towns and villages like Huwara, which was the epicenter of Sunday's attacks, are frequently targeted as they are surrounded by illegal settlements. For example, in October 2022, settlers broke into a school in Huwara where they smashed windows and beat teachers and pupils; less than two weeks later a café was set on fire, and groups of settlers assaulted Palestinian residents with pipes and rocks."
"Amnesty International reiterates its call on Israeli authorities to remove all settlements, which are war crimes under international law, and to dismantle its system of apartheid against Palestinians," Morayef added. "Apartheid is a crime against humanity and violence against civilians will continue for as long as it is in place."
News
"If the language is not precise, the Class 1 railroads will avoid the scope of the law without violating the law, yet again putting the safety of our members and American communities into harm's way," said one union leader.
Amid heightened national focus on railway safety in the wake of the East Palestine, Ohio disaster and other recent accidents, one railroad workers' union warned Friday that, while welcome, a bipartisan rail safety bill has "loopholes big enough to operate a 7,000-foot train through."

The Railway Safety Act of 2023—introduced earlier this week by Sens. Sherrod Brown (D-Ohio), J.D. Vance (R-Ohio), Bob Casey (D-Pa.), Marco Rubio (R-Fla.), John Fetterman(D-Pa.), and Josh Hawley (R-Mo.)—is meant to "prevent future train disasters like the derailment that devastated East Palestine."
The legislation would impose limits on freight train lengths—which in some cases currently exceed three miles. The measure was introduced a day after Democratic U.S. Reps. Ro Khanna(D-Calif.) and Chris Deluzio (D-Pa.) put forth a billthat would require the U.S. Department of Transportation (DOT) to impose stricter regulations on trains carrying hazardous materials.

"We welcome greater federal oversight and a crackdown on railroads that seem all too willing to trade safety for higher profits," Eddie Hall, national president of the Brotherhood of Locomotive Engineers and Trainmen (BLET), said in a statement.
\u201cWith loopholes big enough to operate a 7,000\u2019 train through, this legislation essentially codifies a path to single person crews on many if not a majority of trains.\u201d

— Railroad Workers United \u270a (@Railroad Workers United \u270a) 1677874220
While BLET appreciates that Brown's bill includes language stipulating that "no freight train may be operated without a two-person crew consisting of at least one appropriately qualified and certified conductor and one appropriately qualified and certified locomotive engineer," the union warned of "significant" exceptions in the proposal. For example, the bill as currently written would only apply to operations on long-distance freight trains.
BLET said it "will seek changes to the wording of the two-person crew language to tighten the loopholes."

"If the language is not precise, the Class 1 railroads will avoid the scope of the law without violating the law, yet again putting the safety of our members and American communities into harm's way," Hall argued. "You can run a freight train through the loopholes."
In 2015, the Pipeline and Hazardous Materials Safety Administration and the Federal Railroad Administration finalized a rule requiring the installation of electronically controlled pneumatic (ECP) braking systems on trains carrying hazardous materials.
Corporate lobbyists subsequently pressed the Obama administration to water down the rule, which was repealed entirely during the Trump administration's regulatory rollback spree.
\u201cThe proposed amendments are opposed by 5 major rail unions:\n\n@BLET (a member of @Teamsters)\n\nBrotherhood Railway Carmen Division (BRC/TCU/IAM) - a division of Transportation Communications Union (@TCUnionHQ)\n\n@smartunionworks \n\n(Others listed are not on Twitter)\u201d

— Salem Snow (@Salem Snow) 1677870953
Current U.S. Transportation Secretary Pete Buttigieghas not made reinstating the ECP rule a priority. Instead, DOT regulators are considering a proposal backed by the Association of American Railroads, an industry lobby group, that would reduce brake testing. Five major rail unions including BLET strongly oppose the proposal.

News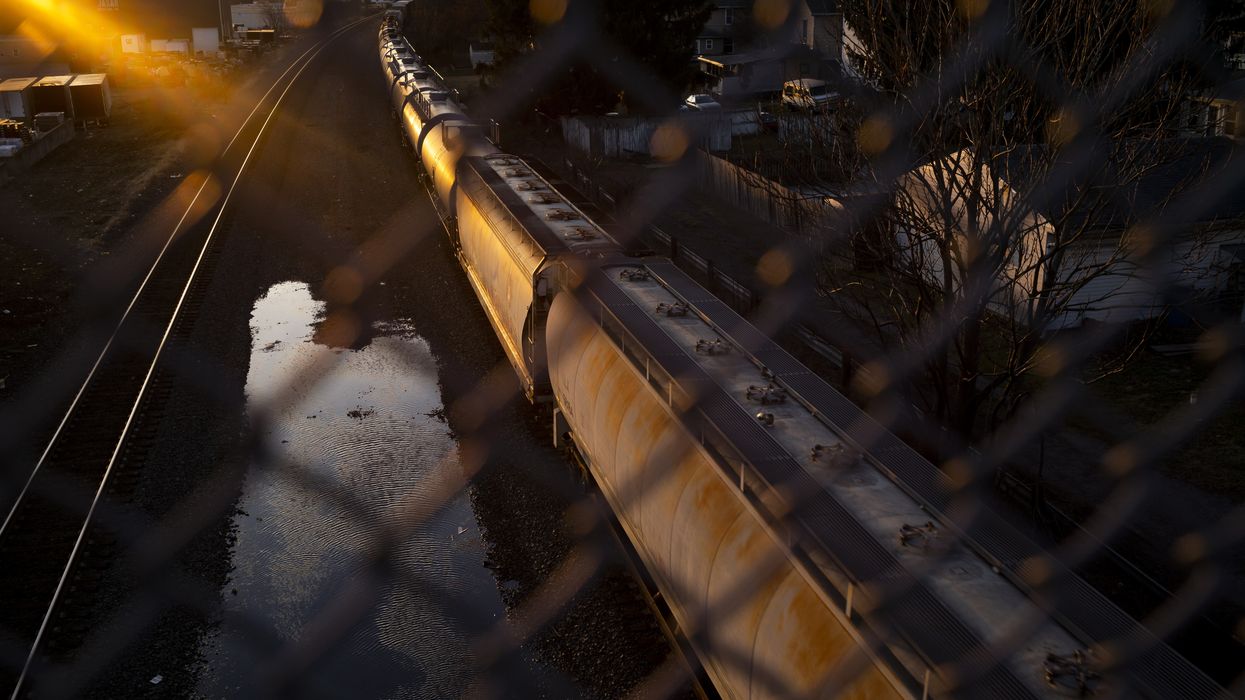 "We need systemic reforms to stop the petrochemical industry from having carte blanche to profit off of poisoning people and the planet," says the international Break Free From Plastic alliance.
One month after a fiery train crash in East Palestine, Ohio sparked an ongoing environmental and public health crisis, an anti-plastic coalition on Friday highlighted how the petrochemical industry poisons communities across the United States and called for "systemic change."
The Norfolk Southern-owned train that derailed and ignited near the Ohio-Pennsylvania border on February 3 was overloaded with hazardous materials, many of them derived from fossil fuels. To avert a catastrophic explosion, authorities released and burned vinyl chloride—a carcinogenic petrochemical used to make plastic—from five tanker cars, provoking residents' fears about the long-term health impacts of toxic air pollution and groundwater contamination.
"This is a plastics and petrochemical disaster," the global Break Free From Plastic (BFFP) coalition said Friday in a statement.
According to the coalition:
A preliminary report by the National Transportation Safety Board (NTSB) found that the train derailment was caused by a hot axle that heated one of the train cars carrying polypropylene plastic pellets, according to NTSB Chair Jennifer Homendy. These plastic pellets serve as the pre-production materials that corporations manufacture into shampoo bottles, plastic cups, and other single-use items. The highly combustible, fossil fuel-derived pellets ignited the initial fire aboard the Norfolk Southern train, which led to its derailment.

In addition to the pellets, yet another plastic building block is at the heart of this disaster: vinyl chloride. Vinyl chloride is a known human carcinogen used almost exclusively to produce polyvinyl chloride, also known as PVC plastic, which is often turned into pipes, flooring, shower curtains, and even plastic food wrap. Not only is vinyl chloride toxic and harmful itself, Norfolk Southern's burning of the chemical likely resulted in dioxins, one of the most persistent and toxic chemicals, even at low levels of exposure.

In response to public pressure, the U.S. Environmental Protection Agency (EPA) on Thursday ordered Norfolk Southern to test for dioxins, a class of highly toxic industrial byproducts that the agency had previously opted to ignore in the East Palestine disaster zone.
"While we're glad to see this announcement, we wish it had come sooner," said Graham Hamilton, U.S. policy officer at BFFP. "Justice delayed is justice denied, and we expect more from an administration that claims to prioritize environmental justice."
Mike Schade, director of Toxic-Free Future's Mind the Store campaign, said that "the EPA must not only test for dioxins in soil, but also in indoor dust, sediments, fish, and on farms impacted by the massive plume."
"Importantly, the EPA should be conducting the testing itself and/or hiring independent scientists to test for dioxins, rather than requiring the community of East Palestine to rely on Norfolk Southern for that accountability," said Schade.
"This disaster is yet another painful reminder of the dangers of making, transporting, using, and disposing of chemicals in plastics, especially polyvinyl chloride (PVC) plastic," Schade added. "Governments, retailers, and brands must redouble their efforts to phase out PVC plastic and other highly hazardous plastics and chemicals and move towards safer solutions."
The U.S. is home to more than 1,000 train derailments per year, and according to one estimate, the country is averaging one chemical disaster every two days.

Low-income communities in the Ohio River Valley and along the Gulf Coast are disproportionately harmed by the petrochemical industry.
"These communities subsidize the cost of cheap disposable plastic at the fenceline of oil rigs, petrochemical plants, incinerators, and the trains and trucks used for transporting the toxic and deadly chemicals," said Yvette Arellano, the founder and director of Fenceline Watch, a Texas-based advocacy group and BFFP member.
"The price we pay is with our lives, from shortened lifespans [to] reproductive harm [and] developmental issues; these toxics trespass our bodies and harm our communities for generations," added Arellano, whose organization helped pressure the EPA to halt the 1,300-mile shipment of contaminated wastewater from East Palestine to the Houston area, where it had been slated to be injected underground.
"The petrochemical industry is inherently unsafe. Even standard operations pollute and damage communities, and regulators continue to fail to do the bare minimum to hold polluters accountable."
As BFFP pointed out, the ongoing East Palestine disaster "is not the only petrochemical crisis" hurting residents of the Ohio River Valley.
"Less than 15 miles from the derailment site," a new Shell facility in Beaver County, Pennsylvania "has received numerous violations and exceeded its annual emissions limits since coming online in November of 2022," the coalition pointed out.
As Andie from the Eyes on Shell watchdog group observed: "With the community already on edge, just one week following the release and burn in East Palestine, Shell activated an enormous emergency flare which, without warning, continued flaring for hours. The derailment and emergency flare are terrifying reminders of the risks the petrochemical industry poses to our community every single day."
Earthworks campaigner Anaïs Peterson stressed that "the petrochemical industry is inherently unsafe."
"Even standard operations pollute and damage communities," said Peterson, "and regulators continue to fail to do the bare minimum to hold polluters accountable."
Amanda Kiger of River Valley Organizing (RVO)—a Columbiana County-based group that has been working to support East Palestine residents since the derailment—said that "nobody should have their entire lives upended because Norfolk Southern and makers of these hazardous chemicals put their profits ahead of the safety of our communities and our country."
"With people developing rashes and breathing problems, it's clear people are still being exposed to dangerous chemicals," said Kiger. "Norfolk Southern should give residents the resources to relocate and should pay for independent testing of the soil, water, and air, as well as medical exams and follow-up for years to come."
Ultimately, BFFP argued, "we need systemic reforms to stop the petrochemical industry from having carte blanche to profit off of poisoning people and the planet."
Despite BFFP's demands for a robust, legally binding global plastics treaty that prohibits corporations from manufacturing an endless stream of toxic single-use items, Inside Climate Newsreported this week that the initial proposal from the Biden administration's delegation to the United Nations was described as "low ambition" and "underwhelming" because it "sidesteps calls for cuts in production, praises the benefits of plastics, and focuses on national priorities versus global mandates."
News
SUPPORT OUR WORK.
We are independent, non-profit, advertising-free and 100%
reader supported.