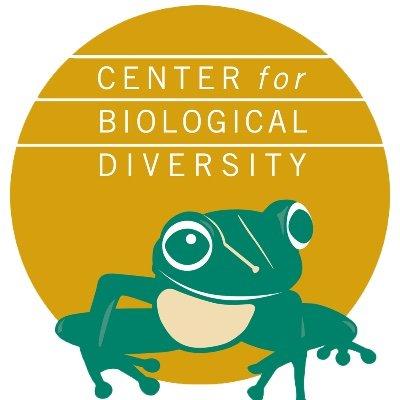 California Study: Four Widely Used Neonicotinoid Pesticides Harm Bees
WASHINGTON
Four commonly used neonicotinoid pesticides can harm bees and other pollinators, according to a new analysis by California's Department of Pesticide Regulation. The study found that current approved uses of the "neonics" on crops like tomatoes, berries, almonds, corn and oranges exposes bees to levels of the pesticides known to cause harm.
"The more we learn about the toxicity of neonics, the more apparent it is that pretty much any plant with nectar or pollen sprayed with these poisons is unsafe for bees," said Nathan Donley, a senior scientist with the Center for Biological Diversity. "This important analysis is further proof that it's time to ban all outdoor use of these harmful pesticides on crops."
Recent analyses by the U.S. Environmental Protection Agency identified harms to bees and pollinators from neonics used on cotton, citrus and several other fruits. But California's analysis indicates neonics can cause much broader harm, including to pollinators commonly found on many types of vegetables, cereal grains, tree nuts, fruits and tobacco.
One of the most important findings of the new California analysis is the discovery of the high risk to bees posed by use of two neonicotinoids, thiamethoxam and clothianidin, on cereal grains like corn, wheat, rice and barley. Late last year the U.S. EPA announced it would consider an application from Syngenta to spray thiamethoxam directly on 165 million acres of wheat, barley, corn, sorghum, alfalfa, rice and potato.
Earlier this year California announced that it would no longer consider any applications by pesticide companies that would expand the use of bee-killing neonicotinoid pesticides in the state.
"At the same time California is wisely prohibiting new uses of neonics, the U.S. EPA is considering approving the spraying of a neonic known to be harmful to pollinators on an area nearly the size of Texas," said Donley. "It's dangerous and it doesn't make any sense."
Background
Earlier this year, the European Union banned neonicotinoids for outdoor uses in agriculture. Europe's decision came after Canada's pesticide regulatory agency recommended banning imidacloprid, the most widely used neonicotinoid, based on demonstrated harms to aquatic ecosystems.
As other developed nations further restrict the use of these poisons, the U.S. EPA has largely ignored the risks. Last year a rule that would have placed limited restrictions on neonics when commercial honeybees were present in fields was changed from mandatory to voluntary.
The U.S. EPA is currently in the process of reanalyzing neonic impacts to humans and the environment and is expected to re-approve the pesticides by the end of 2018.
California's pesticide office is in the process of identifying mitigation measures to reduce the risk of neonics to bees, which the agency says will be finalized in the next two years.
At the Center for Biological Diversity, we believe that the welfare of human beings is deeply linked to nature — to the existence in our world of a vast diversity of wild animals and plants. Because diversity has intrinsic value, and because its loss impoverishes society, we work to secure a future for all species, great and small, hovering on the brink of extinction. We do so through science, law and creative media, with a focus on protecting the lands, waters and climate that species need to survive.
(520) 623-5252
LATEST NEWS
"I do not believe that we should give the right-wing extremist Netanyahu government an additional $10.1 billion with no strings attached."
Sen. Bernie Sanders was the lone member of the Senate Democratic caucus to oppose advancing a $110.5 billion supplemental foreign aid measure on Wednesday, expressing opposition to the bill's unconditional military assistance for the Israeli government.
"I voted NO on the foreign aid supplemental bill today for one reason," Sanders (I-Vt.) said in a statement. "I do not believe that we should give the right-wing extremist Netanyahu government an additional $10.1 billion with no strings attached to continue their inhumane war against the Palestinian people."
"Israel has the absolute right to defend itself against the Hamas terrorists who attacked them on October 7," Sanders added. "They do not have the legal or moral right to kill thousands of innocent Palestinian men, women, and children."
The aid package, which also includes billions in military assistance for Ukraine, failed to clear a procedural hurdle Wednesday, with every Republican voting no over the absence of immigration policy changes that progressives have condemned as draconian. Senate Majority Leader Chuck Schumer (D-N.Y.) flipped his initial yes vote to no in a maneuver that will allow him to bring the bill forward again at a later date.
According to a summary released by the Senate Appropriations Committee, the supplemental package contains over $10 billion in military aid for Israel, which already receives roughly $4 billion in assistance from the U.S. per year and has gotten tens of thousands of bombs, artillery shells, and other weaponry since the Hamas-led October 7 attack.
The measure is largely in line with a request issued in October by the Biden White House, which has sought to expedite U.S. arms shipments to Israel even as the nation's military is using American-made weaponry to commit heinous war crimes in the Gaza Strip.
One human rights monitor estimated earlier this week that at least 90% of the people killed by Israeli forces in Gaza since October 7 have been civilians.
Sanders, who has faced progressive criticism and outrage for rejecting calls for a permanent cease-fire in Gaza, said in a Senate floor speech on Monday that Israel "must dramatically change its approach to minimize civilian harm and lay out a wider political process that can secure lasting peace."
The senator conceded during his remarks that there is no evidence Israel has altered its approach in response to light pressure from top U.S. officials, pointing to recent bombings of United Nations schools and other civilian infrastructure.

"Israel's indiscriminate approach is, in my view, offensive to most Americans, it is in violation of U.S. and international law, and it undermines the prospects for lasting peace and security," said Sanders.
News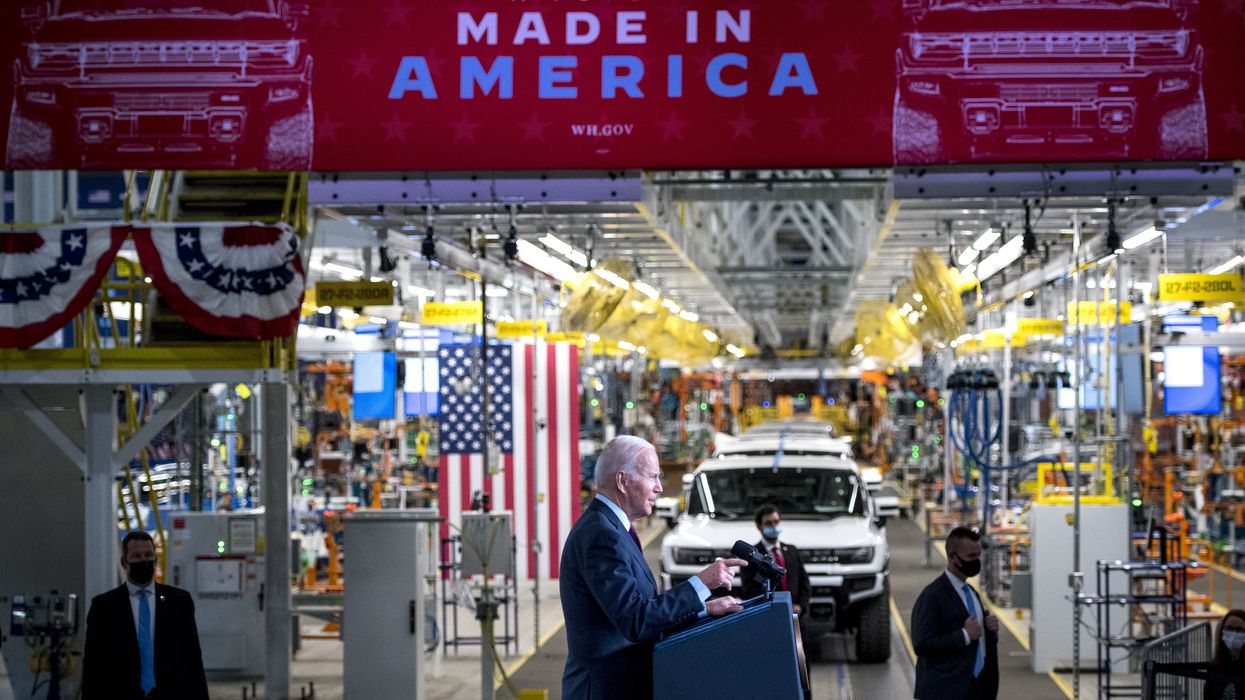 "House GOP leaders should be ashamed for trying to thwart the EPA, and its authority under the Clean Air Act, to limit dangerous and deadly pollution," said one campaigner.
Climate and environmental campaigners on Wednesday bristled as the Republican-controlled U.S. House of Representatives voted to block a proposed Biden administration rule meant to accelerate the transition from gasoline-powered to electric automobiles.
House lawmakers voted 221-197, almost entirely along party lines, in favor of H.R. 4468, the so-called Choice in Automobile Retail Sales Act of 2023. The office of House Energy and Commerce Committee Chair Cathy McMorris Rodgers (R-Wash.) claimed the bill "stops President [Joe] Biden's agenda to force Americans to drive electric vehicles, which will cede our auto future to China."
However, Democratic Congressman Paul Tonko of New York condemned the measure during a House floor speech Wednesday, asserting that "we should be putting our clean energy standards in overdrive to protect consumers and our planet, not reversing course on vital electric vehicle policies."
"We should be putting our clean energy standards in overdrive to protect consumers and our planet, not reversing course on vital electric vehicle policies."

When the Biden administration unveiled its proposed clean transportation standard in April, progressive critics argued that it did not go far enough. The Environmental Protection Agency (EPA) projects that under the most robust version of its proposal—which, if implemented, would take effect in 2027—electric vehicles could account for two-thirds of all new U.S. light-duty automobile sales by the 2032 model year. Last year, just 6% of new vehicles sold in the U.S. were electric.

A coalition of green groups slammed H.R. 4468 this week, writing to congressional leaders that "rather than recognize the twin crises of unmitigated climate change and public health impacts from transportation pollution and the transition to zero-emission vehicles underway, this bill aims to stem the tide of progress towards clean air and a healthy future."
"We need to move forward," the groups added, "not backward."
Margie Alt, director of the San Diego-based Climate Action Campaign, said in a statement that "today's vote on H.R. 4468 is a cynical and tremendously harmful attempt by some in Congress to placate their deep-pocketed fossil fuel executive and lobbyist allies."

"House GOP leaders should be ashamed for trying to thwart the EPA, and its authority under the Clean Air Act, to limit dangerous and deadly pollution from light duty and medium duty vehicles and trucks," she continued. "Cleaner cars standards protect all Americans from the significant respiratory and other health impacts of tailpipe pollution, not to mention limit the impacts of the climate crisis from a key source of climate pollution."
"Vehicle pollution endangers millions of Americans," Alt added, "particularly vulnerable Americans living near highways and high-traffic corridors."
H.R. 4468 has little chance of passing the Senate and even if it did, the White House has signaled that Biden will veto the measure. The White House Office of Management and Budget said Monday that the GOP proposal "would catastrophically impair EPA's ability to issue automotive regulations that protect public health, save consumers money, strengthen American energy security, and protect American investments in the vehicle technologies of the future."
Republican lawmakers on Wednesday also advanced a raft of what GOP leaders called "American energy solutions" that critics slammed as damaging to the climate, environment, Indigenous rights, and frontline communities. These bills include H.R. 6009, a measure introduced by Rep. Lauren Boebert (R-Colo.) that would force taxpayers to foot the bill for cleaning up oil and gas wells on federal lands.
News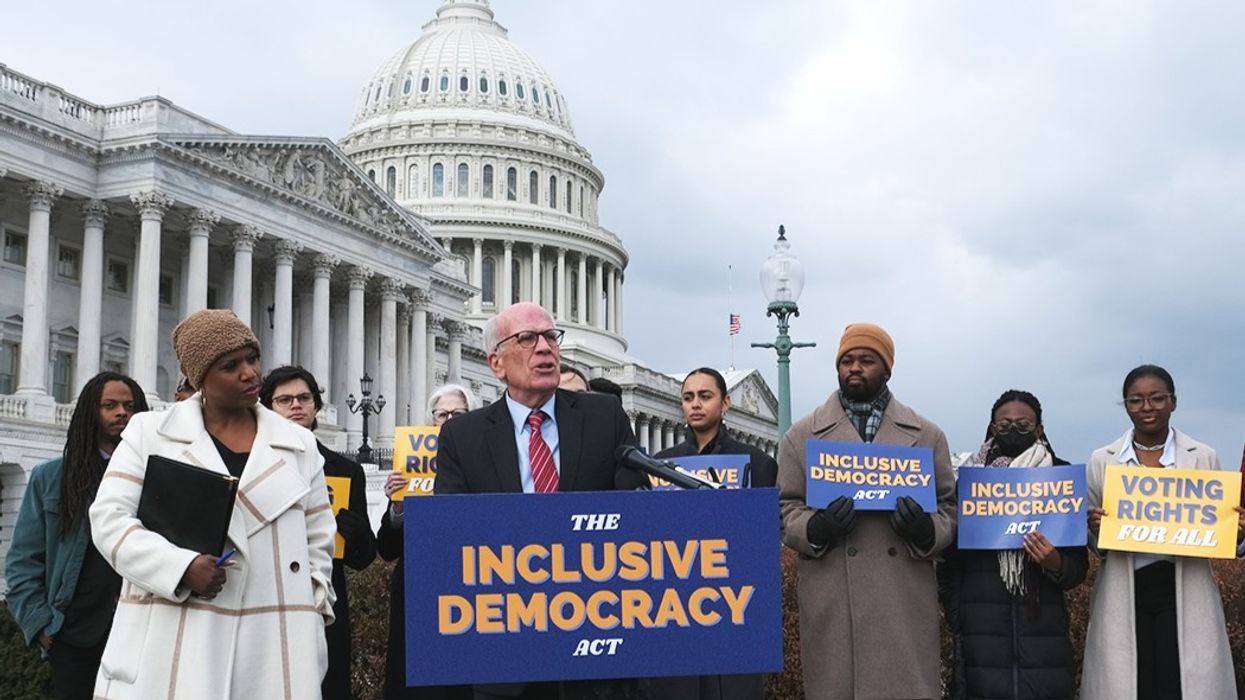 "This bill champions inclusion and representation, which are vital for community reintegration and public safety," said one supporter.
Members of the National Voting in Prison Coalition and other advocacy groups on Wednesday welcomed the introduction of Democratic legislation that would end felony disenfranchisement in federal elections and guarantee incarcerated U.S. citizens the right to vote.
"Too often, citizens behind the wall and those with a record are wrongfully stripped of their sacred right to vote and denied the opportunity to participate in our democracy," said U.S. Rep. Ayanna Pressley (D-Mass.), who is leading the bill with Sen. Peter Welch (D-Vt.).
Pressley stressed that "with Republicans and the Supreme Court stopping at nothing to undermine voting rights and exclude Black and brown folks from participating in our democracy, we must protect and expand access to the ballot box—including for incarcerated citizens."
"As someone whose family has been personally impacted by mass incarceration, I'm proud to partner with Sen. Welch on the Inclusive Democracy Act to ensure everyone can make their voice heard in our democracy," she added. "Momentum is growing in states across the country and Congress must follow suit by swiftly passing this crucial legislation."
The National Voting in Prison Coalition—made up of over two dozen groups including the Campaign Legal Center, Center for Popular Democracy, Common Cause, Dēmos, Stand Up America, and the Sentencing Project—said that "the Inclusive Democracy Act stands as a beacon of hope for the more than 4.6 million Americans currently disenfranchised due to criminal convictions."

"The Inclusive Democracy Act of 2023 is a long-overdue step towards fulfilling the promise of our democracy, where every American has a voice and a stake in shaping our nation's future," the coalition continued.
Some coalition members also put out their own statements of support. Common Cause's Keshia Morris Desir said that "the Inclusive Democracy Act takes significant steps to help end the racist and discriminatory practice of felony disenfranchisement that grips communities of color."

Stand Up America's Sunwoo Oh called felony disenfranchisement "a stain on American democracy" and pledged that the group's nearly 2 million members "are ready to do whatever we can to push this legislation forward at the federal level."
Nicole D. Porter of the Sentencing Project noted that "not only is expanding voting rights the morally correct thing to do—it is also effective policy: For people who have been impacted by the criminal legal system, restoring voting rights has been linked to reduced recidivism, as it helps them rehabilitate and reintegrate into civic life."
According to its sponsors, the bill would:
Guarantee the right to vote in federal elections for citizens who have criminal convictions;
Require state and federal entities to notify individuals who are convicted, incarcerated, on probation, or on parole of their right to vote in federal elections;
Outline the process for citizens in carceral settings to register to vote by mail, if registration is required by their state;
Outline the process for citizens in carceral settings to vote by mail, including protecting and prioritizing election mail, curing ballots with mistakes, and casting a provision ballot;
Ensure citizens in carceral settings have access to information about elections through mechanisms available to them such as the internet, campaigns, and third-party groups;
Provide guidance to state officials to not prosecute citizens in carceral settings who complete an election ballot that includes an election they are not eligible to vote in; and
Provide a private right of action to enforce this legislation.
"This bill champions inclusion and representation, which are vital for community reintegration and public safety," said David Ayala of the Formerly Incarcerated Convicted People & Families Movement. "It ensures that the voices of those directly impacted by the criminal legal system shape federal policies, addressing reentry challenges effectively."
Jeremiah Mungo of More Than Our Crimes declared that "every American deserves a voice in their homeland."
The new bill is backed by 17 other House Democrats as well as Sens. Ed Markey (D-Mass.) and Bernie Sanders (I-Vt.) but is unlikely to pass the GOP-controlled lower chamber or split Senate. Despite the odds, lawmakers have also unveiled other voting rights measures throughout the year, including the Freedom to Vote Act and the John R. Lewis Voting Rights Advancement Act.
News