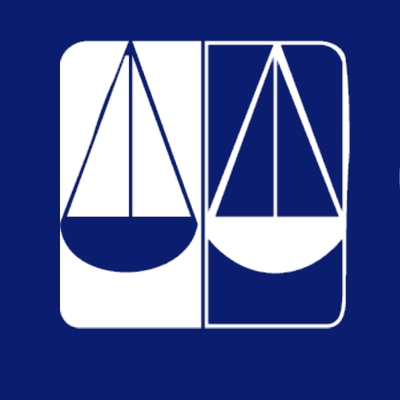 Historic Day, Historic Nominee: Kristen Clarke Becomes the First Woman Confirmed to Lead the Civil Rights Division at the Department of Justice
Outgoing leader of the National Lawyers' Committee was confirmed by a bipartisan majority of the U.S. Senate on Tuesday.
WASHINGTON
In a historic vote that shattered another glass ceiling and swept in a new era of civil rights priorities at the highest levels of the federal government, the U.S. Senate voted on Tuesday afternoon to confirm Kristen Clarke as the assistant attorney general for civil rights. Clarke is the first woman confirmed to lead the division and first Black woman to ever lead the division in any capacity.
"With today's confirmation of Kristen Clarke as assistant attorney general for civil rights, civil rights enforcement will once again be a top priority for the Department of Justice. All people nationwide can be confident that we now have a civil rights leader who will enforce federal laws that protect us from discrimination and defend constitutional rights," said Damon Hewitt, acting president and executive director of the Lawyers' Committee for Civil Rights Under Law. "Having known Kristen for more than two decades and most recently serving as her top deputy, I know she is exactly the person we need at this moment when threats to civil rights have peaked. She has extensive experience protecting the fundamental right to vote and prosecuting hate crimes, and is a proven consensus builder who will be pushing institutions to change while making them stronger. Kristen's work will help to make the promise of equal justice for all a reality."
Clarke has an extraordinary record of protecting civil rights. For nearly 20 years, she has worked at our nation's leading civil rights legal and advocacy organizations, and led the Civil Rights Bureau at the New York Attorney General's office. For the past nearly six years, Clarke has led the Lawyers' Committee for Civil Rights Under Law, during which time the organization filed more than 250 lawsuits to protect voting rights, advance equal educational opportunity, defend victims of hate crimes, support fair housing, and defied modern-day segregation.
Clarke has a track record of securing justice for all, and her experience in various prosecutorial offices makes her day one ready to lead the Civil Rights Division. She enjoys broad support across the civil rights, legal, business, and religious communities, and some of our nation's largest law enforcement groups have backed her nomination. Today's bipartisan vote of confirmation showcases her qualifications and the confidence our nation has in her.
The Lawyers' Committee for Civil Rights Under Law also has been at the forefront of the movement to secure equal justice for all. During the 2020 election cycle, the national Lawyers' Committee filed 50 lawsuits to expand access to the ballot box, challenging nearly every restriction that would have disproportionately affected the ability of Black Americans and other communities of color to vote. The national Lawyers' Committee is the only civil rights organization to be involved with all four of the active cases that are attacking affirmative action and racial diversity in higher education. The organization also has spearheaded the effort to hold the Proud Boys accountable for their vandalism of a historic Black church in Washington, D.C.--even before their role in the January 6th insurrection at the U.S. Capitol.
Beyond legal work, the national Lawyers' Committee also engages in significant advocacy efforts. The organization leads the national 866-OUR-VOTE Election Protection Hotline, which helped nearly 250,000 voters access the ballot box in 2020. And, has helped to advance significant pieces of legislation, including the George Floyd Justice in Policing Act and the For the People Act. Beyond that, the organization is an active watchdog in the area of criminal justice, advancing police accountability and consistently rooting out and holding states and localities accountable for creating modern day debtors' prisons that contributes to mass incarceration.
All of this work was heavily influenced by Clarke's nearly six years of leadership and her commitment to securing equal justice for all. At the Department of Justice, she will bring the same tenacity and persistence that has guided her throughout her professional career.
The Lawyers' Committee is a nonpartisan, nonprofit organization, formed in 1963 at the request of President John F. Kennedy to enlist the private bar's leadership and resources in combating racial discrimination and the resulting inequality of opportunity - work that continues to be vital today.
(202) 662-8600
LATEST NEWS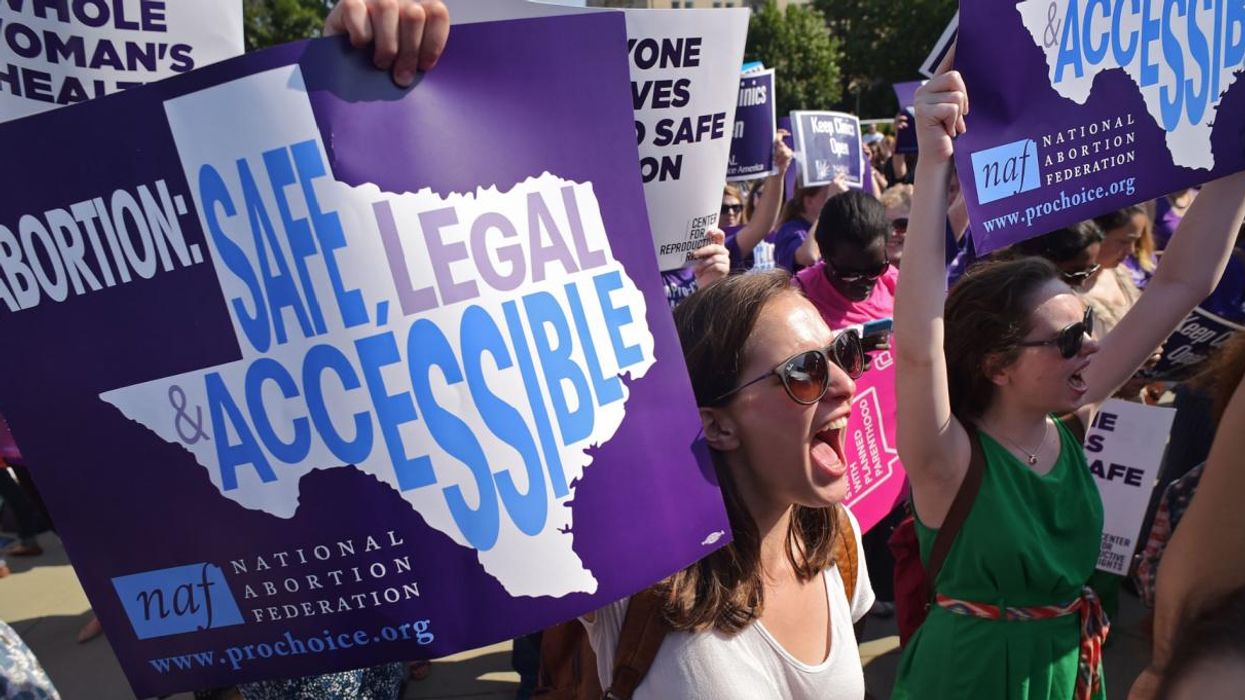 "Texans deserve to exercise reproductive freedom without fighting legal battles and without legislative interference in their lives," said the American College of Obstetricians and Gynecologists Action.
Reproductive rights groups expressed relief Thursday that one woman in Texas was permitted to get abortion care after a Travis County judge granted a temporary restraining order to circumvent the state's pro-forced pregnancy laws, but said it was "unforgivable that she was forced to go to court" to request urgent medical care.
The Center for Reproductive Rights (CRR) filed a lawsuit against the state last week on behalf of Kate Cox, a Dallas resident, who had just learned at 20 weeks pregnant that her fetus had the fatal diagnosis of trisomy 18, as well as a spinal abnormality and other health issues.
Cox's case is the first in which a pregnant plaintiff has asked a court for an emergency abortion since Roe v. Wade was overturned in 2022.

In court this week, Cox's lawyer, CRR senior staff attorney Molly Duane, told Judge Maya Guerra Gamble that Cox had had to go to the emergency room with cramping and fluid loss in the two days since she filed the lawsuit.
Since learning of the fetal diagnosis last week, Cox has sought emergency medical care four times due to her symptoms but doctors have been unable to provide her with legal abortion care due to the ban that took effect two months after the U.S. Supreme Court overturned Roe v. Wade in 2022.
Before Thursday, Cox's only options under Texas law were to have a Caesarean section after carrying the pregnancy to term—even as her health grew worse—or to have labor induced in the case of the fetal heartbeat stopping.
"Due to Kate's medical history," said CRR, "her OB-GYNs warned her that continuing to carry the pregnancy could jeopardize her health and future fertility."
Advocates including Duane and author Jessica Valenti expressed outrage at the arguments presented by the state—which, notedSlate journalist Mark Joseph Stern, "will likely appeal to try to block Cox's abortion."
Jonathan Stone, the lawyer representing Texas, told Gamble that "the only party that's going to suffer an immediate and irreparable harm in this case if the court enters a TRO [temporary restraining order] is the state," because the government would not be able to make its case in a regular hearing.
"The abortion once performed is permanent and cannot be undone," Stone said. "The plaintiffs are going to obtain permanent relief in this case through this TRO application without any evidence being considered by this court and in full-blown evidentiary hearing."
The state also claimed that Cox was not at a particular risk for life-threatening complications, despite her doctors' advice.

"These arguments are frankly stunning," said Duane. "The state goes as far to characterize her claims as 'a frivolous assertion of harm.'"
Cox's lawyers added that "the harm to Ms. Cox's life, health, and fertility are very much also permanent and cannot be undone."
Cox "should never have had to fight in court for her life, her health, and her future," said U.S. Rep. Katherine Clark (D-Mass.). "This is the result of the GOP war on reproductive freedom. And it must be stopped."

Texas Attorney General Ken Paxton said after Gamble's ruling was announced that while the TRO "purports" to allow an abortion to proceed, it "will not insulate hospitals, doctors, or anyone else from civil and criminal liability for violating Texas' abortion laws."
"Most women are not able to do what Kate has done—many Texans have been forced to continue pregnancies that put their lives at risk," said Duane. "That is happening every day across Texas. As long as abortion is banned, pregnant people will suffer."
News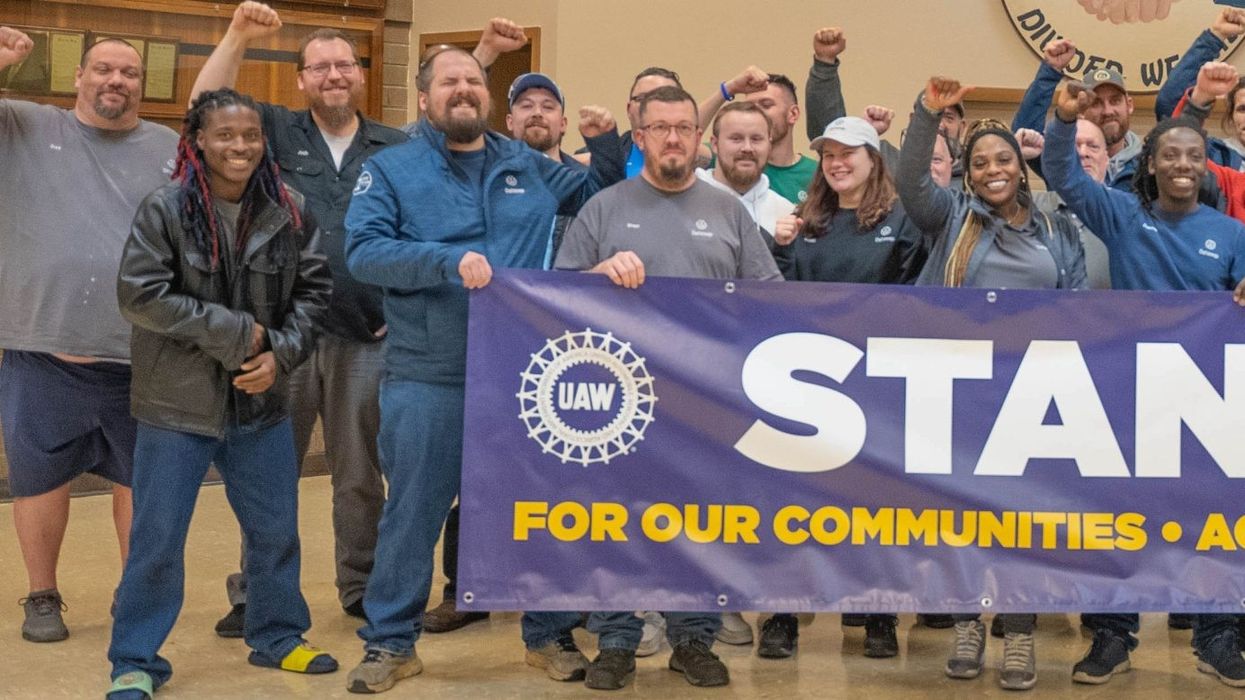 "People are standing up like never before," said one organizer. "They know that standing up to join the union is how you win fair treatment, fair pay, and a better life."
Workers at Volkswagen's only U.S. plant in Chattanooga, Tennessee announced Thursday that they're launching a public organizing committee with the goal of joining the United Auto Workers, which is aiming to expand its membership to include employees at more than a dozen nonunion car companies after winning historic contracts at the Big Three.
In less than a week, more than 1,000 workers at the Volkswagen plant signed union authorization cards, giving the nascent union drive more than 30% support so far at the Chattanooga location.
The UAW narrowly failed to organize the plant in 2014 and 2019. But leaders of the new unionization push expressed confidence that the outcome would be different this time around as the newly emboldened UAW puts special emphasis on the South, where the unionization rate is significantly lower than in the rest of the country.
"People are standing up like never before," said Steve Cochran, a lead organizer of the Chattanooga union drive. "There are a lot of young workers in the plant now and this generation wants respect. They're not okay with mistreatment by management. They see what's happening at Starbucks and Amazon. They know that standing up to join the union is how you win fair treatment, fair pay, and a better life."
Organizers pointed to the $184 billion in profits that Volkswagen Group has brought in over the past decade while workers' wages have stagnated or declined.
"In the last three years, we've seen VW make nearly a trillion dollars in revenue and $78 billion in profit, but we haven't seen our fair share in Chattanooga," reads the union campaign's website. "Now we're ready to fight for a better job, a better life, and a better future."
Josh Epperson, a member of the organizing committee who has worked at the Chattanooga plant for more than a decade, said the facility has high turnover because newer employees aren't given "the tools and support they need to thrive."
"With the union, we can improve working conditions," said Epperson. "If there's an issue in our work area, we'll have a way to address it. We'll find common ground so we can make it a good job and people will want to stay."
News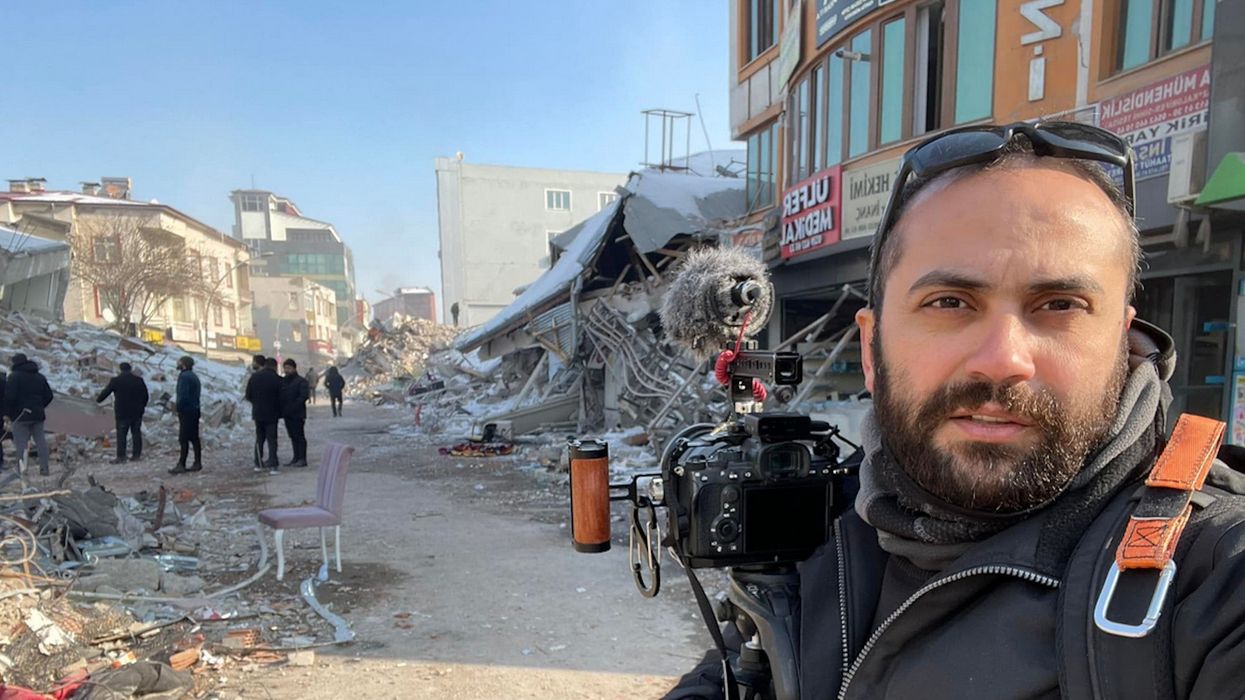 Amnesty International said that the October 13 Israeli tank strike that killed Issam Abdallah and blew the legs off Christina Assi was "likely a direct attack on civilians that must be investigated as a war crime."

Human Rights Watch and Amnesty International on Thursday called for an official investigation of a deadly Israeli attack on a group of journalists, which HRW called "apparently deliberate" and a likely "war crime."
HRW, Amnesty, Reuters, and Agence France-Presse on Thursday all published their own separate investigations into the October 13 Israel Defense Forces (IDF) attack that killed 37-year-old Lebanese Reuters videographer Issam Abdallah and wounded half a dozen other journalists who were covering cross-border clashes between Israeli and Hezbollah troops near the village of Alma al-Shaab in southern Lebanon.
"This is not the first time that Israeli forces have apparently deliberately attacked journalists, with deadly and devastating results."
Reutersdetermined that an Israeli tank crew "fired two shells in quick succession" at the journalists, who HRW said were "clearly identifiable as members of the media, and had been stationary for at least 75 minutes." HRW "found no evidence of a military target near the journalists' location."

"This is not the first time that Israeli forces have apparently deliberately attacked journalists, with deadly and devastating results," HRW Lebanon researcher Ramzi Kaiss said in a statement. "Those responsible need to be held to account, and it needs to be made clear that journalists and other civilians are not lawful targets."
Amnesty International, meanwhile, asserted that the IDF strike was "likely a direct attack on civilians that must be investigated as a war crime."
The organization said it "verified over 100 videos and photographs, analyzed weapons fragments from the site, and interviewed nine witnesses. The findings indicate that the group was visibly identifiable as journalists and that the Israeli military knew or should have known that they were civilians yet attacked them anyway in two separate strikes 37 seconds apart."
Aya Majzoub, Amnesty's deputy regional director for the Middle East and North Africa, noted that "direct attacks on civilians and indiscriminate attacks are absolutely prohibited by international humanitarian law and can amount to war crimes."
"Those responsible for Issam Abdallah's unlawful killing and the injuring of six other journalists must be held accountable," Majzoub added. "No journalist should ever be targeted or killed simply for carrying out their work. Israel must not be allowed to kill and attack journalists with impunity. There must be an independent and impartial investigation into this deadly attack."
According to HRW:
The journalists interviewed said that the first munition struck Reuters journalist Issam Abdallah and a short concrete wall, killing him instantly and badly injuring an Agence France-Presse photojournalist, Christina Assi. Thirty-seven seconds later, another attack destroyed the car belonging to Al Jazeera, igniting it in flames, and injuring six journalists, including Carmen Joukhadar and Elie Brakhya from Al Jazeera, Dylan Collins and Christina Assi from AFP, and Thaer al-Sudani and Maher Nazeh from Reuters.
Brakhya, an Al Jazeera cameraman, told Amnesty: "I was looking at Issam when we heard the [first] explosion. I saw Issam's body fly, with the glow and the heat behind his back… [I] ran up the hill, heard Christina shouting 'I can't feel my legs,' ran back to where she was, saw Dylan searching for the tourniquet."
Collins, an American deputy editor at Al Jazeera English, said that "as soon as I turned around, I heard Christina's voice saying, 'Oh my God!' I say, 'You're okay.' I ran to her directly and I see that her legs are blown off at the kneecap."
The second Israeli shell exploded as Collins tried to tie a tourniquet around Assi's legs.
"When the second blast hit, I was stunned and dizzy, but in my blurry memory, I remember Issam's leg falling in front of me, I remember looking up and seeing Carmen by the car, her face is black and she is walking like a zombie," he recalled. "Her entire back is covered in shrapnel."
The day after the attacks, IDF spokesperson Richard Hecht said that the Israeli military was "very sorry for the journalist's death."
Presented with Reuters' findings, Hecht later said that "we don't target journalists."
However, Kaiss argued that "the evidence strongly suggests that Israeli forces knew or should have known that the group that they were attacking were journalists."
"This was an unlawful and apparently deliberate attack on a very visible group of journalists," he added.
"They don't want us to see the truth. That's why they're taking out the journalists."
Numerous international observers accused Israeli forces of intentionally targeting journalists in an effort to prevent them from reporting the truth about what many critics call a genocidal war against Palestinians.
"I believe that it is in the military strategy of Israel to kill journalists so that they kill the truth," Lebanese Information Minister Ziad Makary told Reuters.
U.S. journalist Abby Martin toldMiddle East Eye Wednesday that Israel is "killing the truth."
"They don't want us to see the truth," she said. "That's why they're taking out the journalists."
The New York-based Committee to Protect Journalists (CPJ) responded to the rights groups' and media probes into the October 13 attacks by demanding an "immediate, independent, and transparent investigation that holds the perpetrators to account."
CPJ cited its May 2023 report, "which showed a pattern of lethal force by the Israel Defense Forces that left 20 journalists dead over the last 22 years. No one was ever held accountable."
According to the report, "The majority of the 20 journalists killed—at least 13—were clearly identified as members of the media or were inside vehicles with press insignia at the time of their deaths."
Since the IDF launched its war on Gaza following the October 7 Hamas-led attacks on Israel, CPJ has documented the killing of at least 63 media professionals, including 56 Palestinians, three Lebanese, and four Israelis.
"CPJ emphasizes that journalists are civilians doing important work during times of crisis and must not be targeted by warring parties," said Sherif Mansour, the group's Middle East and North Africa program coordinator.
Last month, after also concluding that the group in Lebanon was "deliberately targeted," the international press freedom group Reporters Without Borders called on the International Criminal Court to formally investigate the deaths of all journalists killed by Israeli troops and Hamas militants during the war.

"Journalists across the region are making great sacrifices to cover this heartbreaking conflict. Those in Gaza, in particular, have paid, and continue to pay, an unprecedented toll and face exponential threats," Mansour said. "Many have lost colleagues, families, and media facilities, and have fled seeking safety when there is no safe haven or exit."
Nazeh, a Reuters camera operator who survived the October 13 attack, demanded justice for his slain colleague Abdallah.
"We can't bring Issam back. Issam is gone," he said. "But he hears us, he sees us, and he's waiting for us to do something for him... to expose who hit him, who killed him, to the world."
News