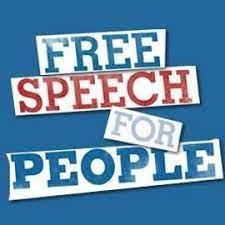 Supreme Court Will Have Chance to Review Case Seeking to End Super PAC Spending in U.S. Elections
Federal lawmakers are petitioning the Supreme Court to review a lawsuit challenging SpeechNow.org v. Federal Election Commission, the 2010 appeals court ruling that created super PACs.
WASHINGTON
The Supreme Court will have the chance to review a lawsuit filed by Members of Congress and congressional candidates that seeks to abolish super PAC spending in U.S. elections. The lawsuit, Lieu v. Federal Election Commission, directly challenges the 2010 federal appeals court ruling in SpeechNow.org v. FEC, which created super PACs.
The national public interest organization Free Speech For People, which launched the case as lead counsel for the plaintiffs, is serving as co-counsel in the petition for Supreme Court review, alongside a bipartisan group of distinguished legal scholars which includes Professor Jeffrey Fisher (Stanford Law School; lead counsel for the Supreme Court phase of the litigation), Professor Laurence Tribe (Harvard Law School); Professor Albert Alschuler (Univ. of Chicago Law School, emeritus); and Professor Richard Painter (Univ. of Minnesota Law School, and former chief ethics counsel to President George W. Bush). The legal team also includes the law firm of Foster Garvey.
Lieu v. Federal Election Commission was filed in federal district court in Washington, D.C. in November 2016 on behalf of a bipartisan coalition of Members of Congress and 2016 congressional candidates led by Representative Ted Lieu (D-CA-33), Senator Jeff Merkley (D-OR), and the late Representative Walter Jones (R-NC-3). The lawsuit seeks the reversal of the March 2010 federal appeals court ruling in SpeechNow.org v. FEC. In that decision, the U.S. Court of Appeals for the D.C. Circuit ruled that the federal law limiting contributions to political action committees to $5,000 per person per year could not, under the Constitution, apply to political committees that promised to make only "independent" expenditures, thus unleashing super PACs.
"In keeping with the Supreme Court's typical practice, the Justices of that Court - not judges on a lower court - should decide the enormously consequential constitution question whether Congress has the power to regulate contributions to Super PACs," says Professor Jeffrey Fisher, Co-Director of the Stanford Supreme Court Litigation Clinic and lead counsel in the forthcoming petition for review. "The Court's attention is all the more imperative here because the court of appeals has so plainly overread Citizens United. That decision established a new rule regarding corporate campaign expenditures, but it did not alter the Court's long standing jurisprudence allowing Congress to regulate contributions to candidates and closely related entities."
"Super PACs weren't created by Congress, or the U.S. Supreme Court--they were created by a lower court decision, based on faulty assumptions, that has never been reviewed or revisited," says Ron Fein, Legal Director of Free Speech For People. "It's been almost a decade since the D.C. Circuit unleashed super PACs on our democracy, and it's clear that the experiment has failed. We look forward to giving the Supreme Court the opportunity to overrule the SpeechNow decision so we can rebuild our democracy."
"When huge corporations and the super-wealthy can drown out the voices of ordinary Americans, we've lost President Lincoln's vision of a government of the people, by the people, and for the people," says Senator Jeff Merkley. "We need to put 'We the People' back in charge, and that starts by closing the gaping super PAC loophole that has allowed dark money to overwhelm our elections. I hope the Supreme Court will take this case as a critical first step towards reining in the corruption that has been unleashed in our political system."
"The 2010 SpeechNow.Org v. Federal Election Commission decision has led to massive spending in our elections. This lower court decision had huge implications for our country and our elections and inappropriately went beyond any prior Supreme Court decision related to this issue," says Representative Ted Lieu. "As a result, average Americans have had their voices drowned out by big money donors. This, in turn, challenges the public's perception that the U.S. has free and fair elections. No individual or corporation should have the ability to spend sizable amounts of money to sway an election in their favor. That's undemocratic. As a lead plaintiff in this case, I firmly believe the Supreme Court should hear our case that demonstrates how super PACs evade federal campaign contribution limits and undermine the integrity of our elections."
"Super PACs take their cue from a judicially-made loophole that stems from a lower court decision (SpeechNow) that, to this day, the Supreme Court has never reviewed," says Professor Laurence Tribe of Harvard Law School. "The Supreme Court Justices, including some who joined the Citizens United decision, may well be aghast at how a lower-court misinterpretation of the First Amendment gave birth to the super PAC takeover of American politics."
"Ten years ago, a federal appeals court struck down the federal limit on contributions to super PACs," says Professor Albert Alschuler of the University of Chicago Law School. "Its ruling transformed American politics, intensified class division and mistrust, and reduced faith in our democracy. The Supreme Court has had no opportunity to review the appeals court's calamitous decision until now. Representative Lieu's petition urges the Supreme Court to take a hard look and set things right."
"This case is an opportunity for the Supreme Court to address whether it intends to expand its 2010 ruling in Citizens United to allow unlimited electioneering spending by Super PACs," says Professor Richard Painter of the University of Minnesota Law School, former chief ethics counsel to President George W. Bush. "Super PACs have had a corrosive and corrupting influence on our government and we believe that it is within Congress's constitutional powers to fight public corruption by regulating super PACs and their sources of funding."
"The SpeechNow decision grossly misinterpreted the Supreme Court's precedent in Citizens United. This case provides the Supreme Court the opportunity to correct the D.C. Circuit's mistake," says Brad Deutsch, chair of the Political Law Group at the Foster Garvey law firm.
"For nearly a decade, the SpeechNow ruling by the U.S. Court of Appeals for the D.C. Circuit has allowed big money donors to evade federal campaign contribution limits and corrupt even further our political process," says John Bonifaz, Co-Founder and President of Free Speech For People. "The real-world experience of this ruling and the threat that super PACs pose to our democracy deserve review by the Supreme Court."
"With the SpeechNow decision, a lower federal court has created an avenue for millionaires and billionaires to buy our elections and our government with multi-million dollar contributions to political committees dedicated to supporting their preferred candidates," says Ben Clements, Board Chair of Free Speech For People. "This decision has made a mockery of the campaign contribution limits established by Congress and approved by the Supreme Court and threatens the legitimacy of our democracy. It's time for the Supreme Court to review and reverse this disastrous decision."
Read the Petition for a Writ of Certiorari here.
Free Speech For People is a national non-partisan non-profit organization founded on the day of the U.S. Supreme Court's ruling in Citizens United v. FEC that works to defend our democracy and our Constitution.
LATEST NEWS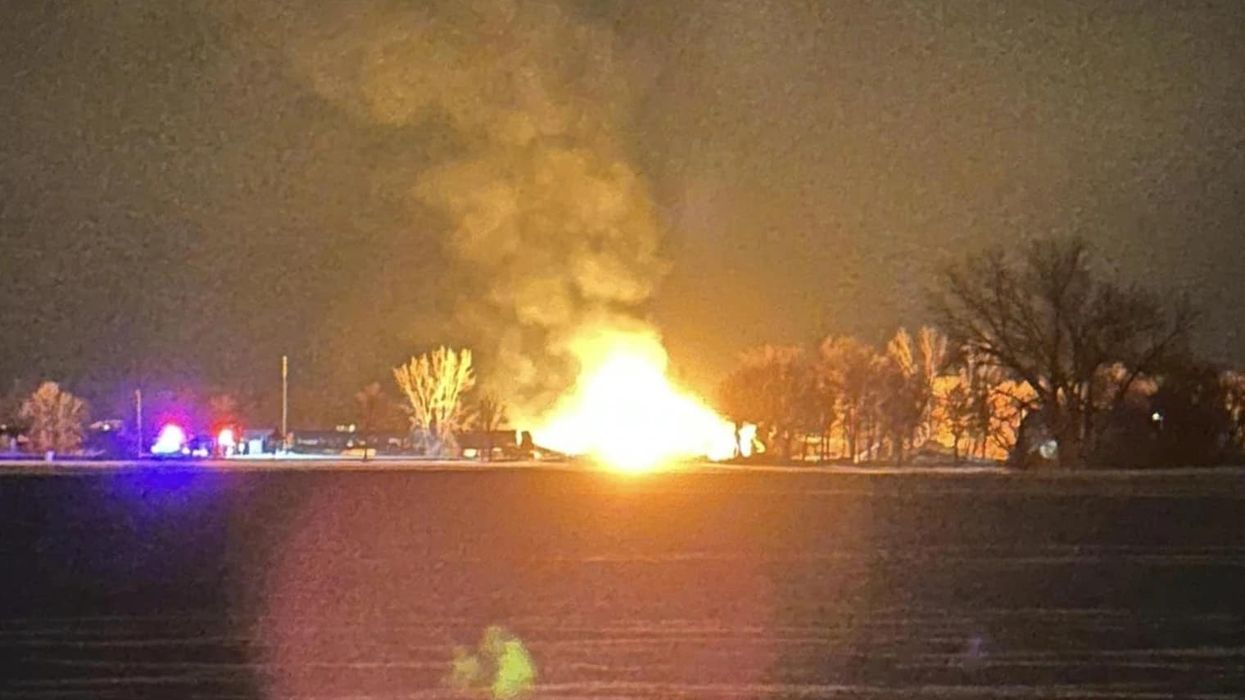 The train was operated by BNSF, which has lobbied aggressively against safety regulations in recent years.
This is a developing news story... Check back for possible updates...

A BNSF train carrying ethanol derailed and caught fire early Thursday morning in Raymond, Minnesota, forcing residents living near the crash site to evacuate.
U.S. Transportation Secretary Pete Buttigieg, who has faced backlash for responding inadequately to the disaster in East Palestine, Ohio, said the Federal Railroad Administration is "on the ground' in Raymond following the derailment.
"At present no injuries or fatalities have been reported," said Buttigieg. "We are tracking closely as more details emerge."
\u201cSome video coming out of a firery train derailment that occured in Raymond, Minnesota about 1:00 am this morning. \n\nSeveral tankers were carrying a form of ethanol & corn syrup that caught fire and has caused a 1/2 mile evacuation to the surrounding area.\n\nVideo by Ashely Lucas\u201d

— Rebecca Brannon (@Rebecca Brannon) 1680170887
BNSF, which is controlled by Warren Buffett's Berkshire Hathaway, has lobbied aggressively against enhanced rail safety regulations at the state and federal levels in recent years.
An OpenSecrets analysis published earlier this month found that BNSF has spent nearly $13 million on state-level lobbying since 2003. BNSF's parent company is also among the rail industry's top federal lobbying spenders over the past two decades, according to federal disclosures.
BNSF said in a statement that more than 20 train cars "carrying mixed freight including ethanol and corn syrup" derailed in Raymond on Thursday.
The wreck and resulting blaze forced local authorities to issue evacuation orders for people living within a half-mile of the site. The Minnesota Department of Transportation said a nearby highway was also closed due to the fire.
The local sheriff's department said in a press release that "no travel is advised to the city of Raymond" as emergency workers attempt to contain the fire.

News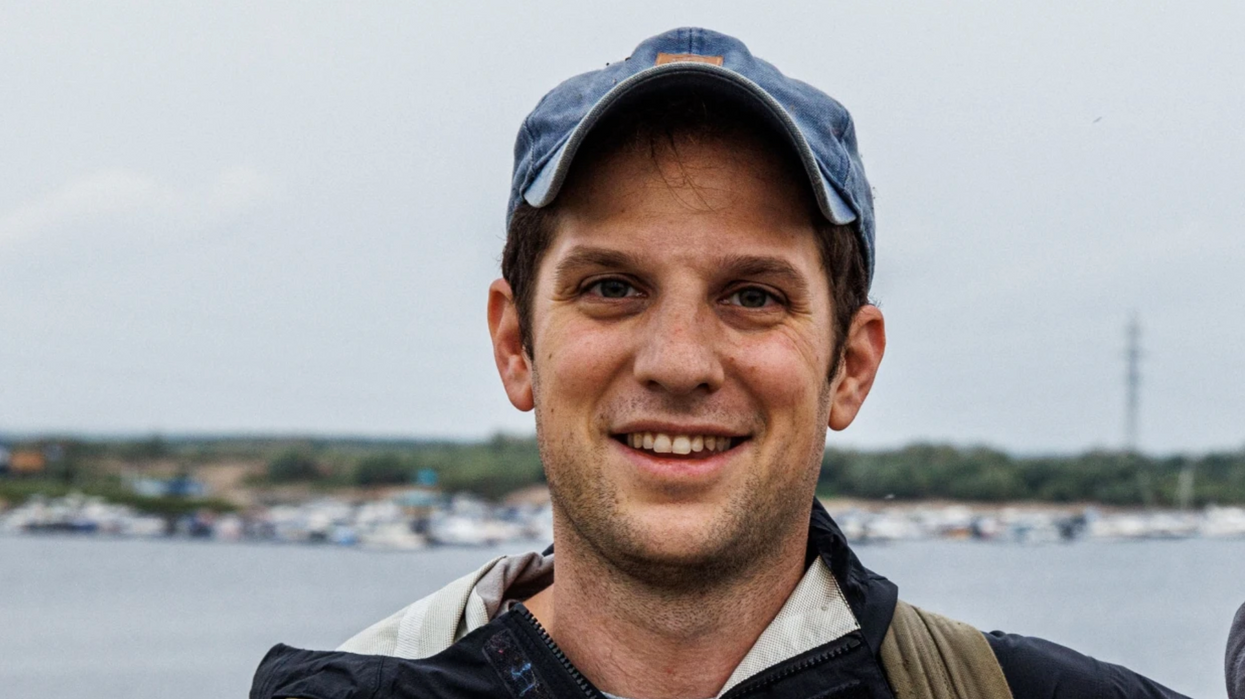 Reporters Without Borders said the arrest "looks like retaliation."
This is a developing news story... Check back for possible updates...

Russia's security service said Thursday that it has detained Wall Street Journal reporter Evan Gershkovich, a U.S. citizen, on charges of "espionage in the interests of the American government."
The Russian Federal Security Service (FSB) alleged that Gershkovich "collected information constituting a state secret about the activities of one of the enterprises of the Russian military-industrial complex."
Gershkovich has recently reported on the war in Ukraine and the role played by the Russian paramilitary group Wagner, whose founder toldThe Daily Beast that he had not heard of the journalist's arrest.
"If you want, I can check the torture cellar in my house to see if he's there," said Yevgeny Prigozhin. "At first glance, I didn't see him among the American journalists I keep there by the dozens. I can, if you want, also look at the fresh graves of foreign journalists on my house plot. But if I'm not mistaken, we didn't bury him there either."
The Journalsaid in a statement that it "vehemently denies" the accusations against Gershkovich and is pursuing his immediate release. Gershkovich was accredited to work as a journalist in Russia by the nation's foreign ministry.
In response to news of Gershkovich's arrest, the global press freedom group Reporters Without Borders said it is "alarmed by what looks like retaliation: journalists must not be targeted!"

News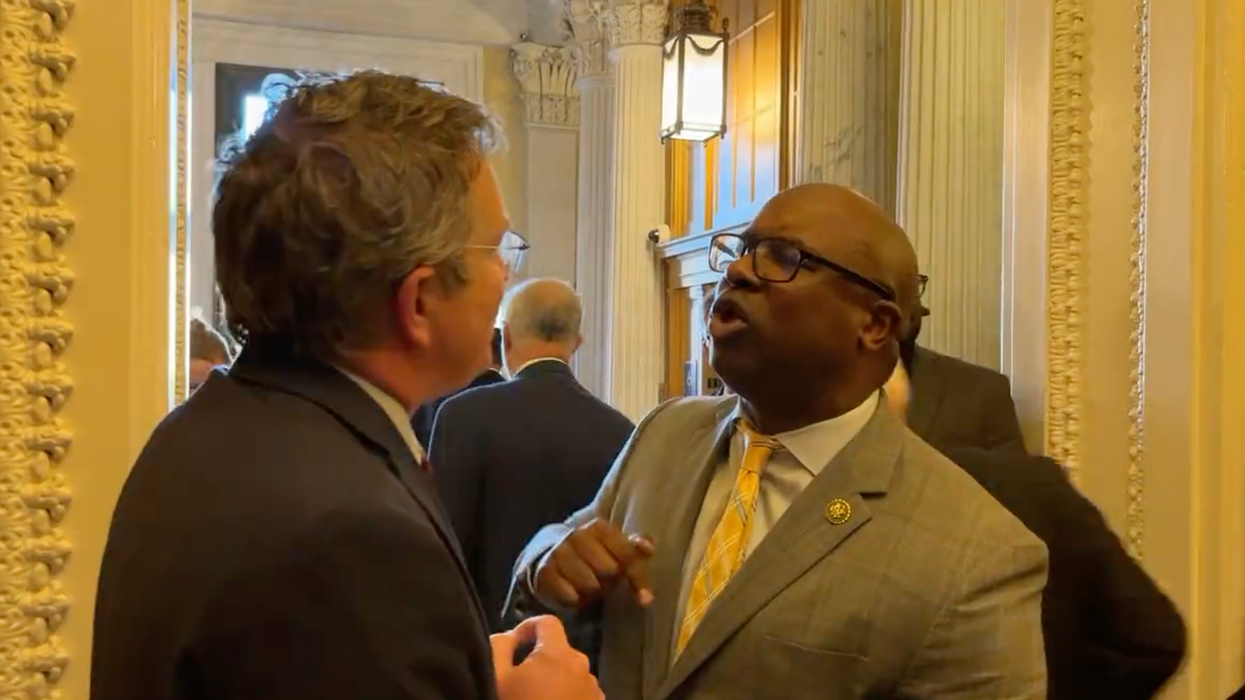 "Republicans won't do SHIT when it comes to gun violence, but try to tell me to calm down," Rep. Jamaal Bowman wrote after a heated exchange with Republican Rep. Thomas Massie.
Democratic Rep. Jamaal Bowman vocally condemned his Republican colleagues in a hallway outside the House chamber on Wednesday, calling them "freaking cowards" and "gutless" for refusing to support basic control measures in the wake of the nation's latest mass shooting—the 130th of the year.
As Bowman railed against GOP obstructionism, saying that Republicans "won't do anything to save the lives of our children," Rep. Thomas Massie (R-Ky.) stopped to ask the New York Democrat, "What are you talking about?"
"I'm talking about gun violence!" Bowman responded.
Massie—who in 2021 posted a Christmas photo in which he and his family members are holding guns—proceeded to tout a dangerous, NRA-backed proposal that Republicans float after virtually every school shooting in the U.S.: Arming teachers. (A number of states already allow teachers to carry firearms under certain conditions.)
Bowman, a former teacher and middle school principal, derided Massie's suggestion, replying: "More guns lead to more death. Look at the data." A study published in The BMJ in 2019 found that states with more lax gun regulation—and higher rates of gun ownership—experience higher rates of mass shootings.
Watch the heated exchange between Bowman and Massie, one of the most fervent opponents of gun regulations in Congress:
\u201cReps.

Jamaal Bowman

and Thomas Massie in a shouting match outside the House chamber on gun violence\u201d

— Ellis Kim (@Ellis Kim) 1680129701
Bowman later posted the exchange to his Twitter account, writing: "Republicans won't do SHIT when it comes to gun violence, but try to tell me to calm down."
"We can't calm down," he added. "People are dying every day while we wait."
There's no indication that Republicans intend to drop their opposition to popular gun control measures in the wake of the deadly shooting at a Christian elementary school in Nashville earlier this week.
"The things that have already been done have gone about as far as we're going with gun control," Sen. Mike Rounds (R-S.D.) toldCNN.
In an appearance on that same network on Tuesday, Bowman called gun violence "an American disease."
"We must vote anyone out of office who does not support a ban on assault rifles," he said. "Gun violence is the number one killer of children in America today. We have to do something about that."

News
SUPPORT OUR WORK.
We are independent, non-profit, advertising-free and 100%
reader supported.