For Immediate Release
January, 29 2020, 11:00pm EDT
Contact:
Phone: 202-628-3030,info@familiesusa.org
Trump Administration's Block Grant Guidance Targets Cuts to Medicaid Again And Hurts Families and States
Proposal paints a pretty picture but we are not fooled about the true impact.
WASHINGTON
Families USA executive director Frederick Isasi released the following statement regarding the Centers for Medicare and Medicaid Services' guidance for block-granting Medicaid.
"Families USA vehemently opposes the Trump Administration's Medicaid guidance that would allow states to block grant their programs for potentially large cuts in federal Medicaid support. The concept is very clear: Tempt governors with extra-funding or minor flexibilities upfront and then years later, perhaps under a different governor, "cash the check" and slash federal support for the Medicaid program. Having spent many years working with governors and Medicaid programs, block grants are possibly the worst Medicaid idea ever presented to states by a federal Administration. They would allow the federal government to off-load shared Medicaid responsibility at the expense of deep cuts to state budgets, vital programs supported by states, and the people who rely on those programs.
Today's announcement about the so-called, "Healthy Adult Opportunity," essentially gives states the green light to indiscriminately (or discriminately) cut the Medicaid program, with no oversight and no consequences.
Here is what we know about it:
All adults under age 65, with few exceptions, are at risk. This means coverage and benefits for our most vulnerable -- pregnant women, children 19 and older, and kids in foster care are on the chopping block; and
CMS is offering states less oversight and only the potential of savings in exchange for taking on huge amounts of financial risk, putting state taxpayer dollars and constituent lives at risk.
Despite the pretty picture the Trump administration is trying to sketch about putting forth a more patient-centered approach for Medicaid, the truth is this proposal does not put the patient first or strengthen Medicaid. With state budgets already stretched thin, accepting Medicaid block grants could likely amount to willful fiscal malpractice and blatant disregard for the needs and interests of states and families. Any governor or state legislature that accepts this nonsensical offer from the Trump administration could not only hurt the millions of families that rely on Medicaid, they could be pouring gasoline on state budget crises that are already ablaze with cuts and program closures.
In my years of work with governors, Medicaid program directors, and legislatures, their number one Medicaid concern is that the federal government might reduce federal support for their programs. Why in the world would states ever agree to block grants, which could guarantee that such cuts would occur? It is concerning that governors of states where Medicaid expansion has been debated will feel pressure to follow this guidance. One example is Oklahoma, where Medicaid expansion will appear as a ballot initiative this November. Other examples are Alaska and Georgia.
Beyond being morally reprehensible, this guidance is illegal. Period. The Trump administration does not have jurisdiction to waive Medicaid's financing structure by fiat -- that must be done through Congress. Further, block-granting Medicaid fails to promote the fundamental objective of the program, which is to serve low-income and working individuals and families. When President Trump and Republican leaders in Congress tried this in 2017, millions of Americans lifted their voices in opposition. The President lost. Now he is attempting an illegal end-run around his failed political effort and trying to take health care away from millions.
While today's announcement applies directly to non-elderly adults, the Trump administration has proposed mandatory caps on federal Medicaid financing for all Medicaid populations. The 72 million people who depend on Medicaid will suffer because of this terrible vision for Medicaid: parents, children with complex health care needs, pregnant woman, and the elderly in nursing homes. And research indicates that when parents have difficulty accessing healthcare insurance, coverage for their children also becomes difficult. If states allow the federal government to off-load its responsibilities for these people, they are putting wrongheaded ideology ahead of the people's needs. Is this really who we are as a nation?"
Eliot Fishman, Families USA senior director of health policy, added, "Any state taking this offer is engaging in fiscal malpractice. Furthermore the Administration is acting lawlessly. None of the statute regarding Medicaid match rates can be waived administratively."
We are better than this, and we--the American people--must hold the Trump administration and Republican members of Congress accountable."
Families USA is a national nonprofit, non-partisan organization dedicated to the achievement of high-quality, affordable health care for all Americans. Working at the national, state, and community levels, we have earned a national reputation as an effective voice for health care consumers for 25 years.
LATEST NEWS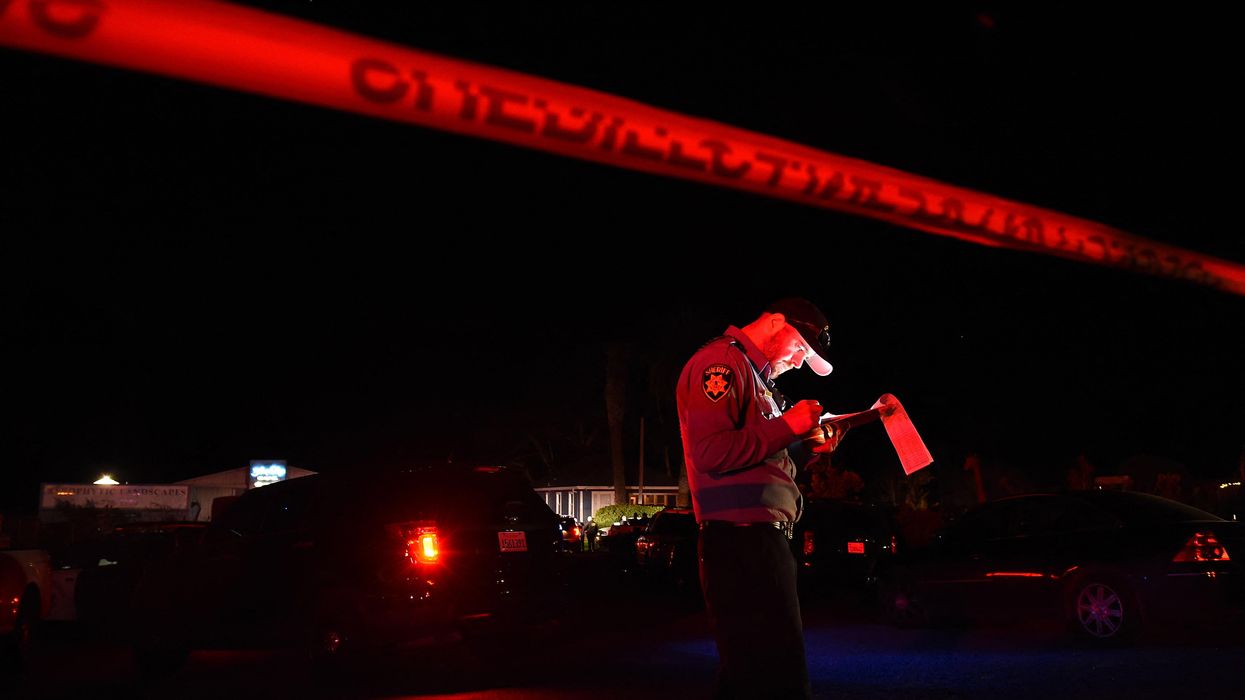 "It is far past time to reenact an assault weapons ban and get these weapons of war out of our communities."
A gunman killed at least seven people in the small California city of Half Moon Bay on Monday, the second mass shooting in the state in three days and one of nearly 40 that have occurred since the start of the new year—a rolling epidemic of violence that Congress has repeatedly met with inaction or inadequate compromises with gun lobby-backed Republicans.
The Associated Pressreported that police "arrested a suspect in Monday's shootings, 67-year-old Chunli Zhao, after they found him in his car in the parking lot of a sheriff's substation." Officers found a semi-automatic handgun in the suspect's vehicle.
"Four people were found dead and a fifth injured from gunshot wounds at a farm, and officers found three other people killed at another location several miles away," AP noted. "Officials believe Zhao is a worker at one of the facilities and that the victims were workers as well."
The deadly shootings at two separate locations on Monday came after a gunman massacred 11 people in Monterey Park, California on Saturday. Investigators reportedly collected more than 40 bullet casings at the dance studio where the mass shooting took place. The gunman, 72-year-old Huu Can Tran—who took his own life—had previously been arrested for unlawful possession of a firearm.
Police said the gunman used a semi-automatic pistol with an "extended large-capacity magazine."
"It's not clear how the shooter obtained the gun, which was a Cobray M11 9mm semi-automatic weapon compatible with 30-round magazines," Vox's Nicole Narea wrote Monday. "It's also not clear whether the shooter legally obtained a second weapon recovered from inside his van—a handgun that he used to fatally shoot himself. The second weapon can be bought in California; the first has been banned in the state for more than three decades.
"That the semi-automatic weapon is currently illegal in the state makes California unusual; such weapons can be legally purchased in the majority of the U.S.," Narea observed. "And that's led California politicians to call not just for stronger laws in the state, but across the U.S."
The latest string of mass shootings sparked an all-too-familiar outpouring of grief and anger, the latter directed at lawmakers who refuse to support basic and popular gun-safety measures, prioritizing the interests of profit-seeking gun manufacturers and lobbying groups that help bankroll their political campaigns.
"Every time you vote for a lawmaker who opposes gun safety, you're voting for policies that make it more likely your loved one will be slaughtered," Shannon Watts, founder of the gun control advocacy group Moms Demand Action, said late Monday, pointing to other recent shootings in Des Moines, Iowa and Baton Rouge, Louisiana.
"Every time you vote for a lawmaker who opposes gun safety, you're voting for policies that make it more likely your loved one will be slaughtered."
According to the Gun Violence Archive, 39 mass shootings have taken place across the United States this month alone, leaving 70 dead and dozens more injured.
"What kind of country are we going to be?" Rep. Jamie Raskin (D-Md.), the top Democrat on the House Oversight Committee, asked late Monday. "This is a national emergency and Congress must act this week."
But with Republicans in control of the House and the Senate closely divided, any substantial legislative action on gun violence is unlikely.
Last year, in the wake of a massacre at an elementary school in Uvalde, Texas, President Joe Biden signed into law a bipartisan measure that includes expanded background checks and incentives for states to enact red flag laws. Gun control advocates slammed the bill as "crumbs" and demanded much more—from universal background checks to a ban on assault weapons.
On Monday, a group of Democratic lawmakers introduced legislation that would "ban the sale, transfer, manufacture, and importation of military-style assault weapons and high-capacity magazines and other high-capacity ammunition feeding devices."
"It is far past time to reenact an assault weapons ban and get these weapons of war out of our communities," Rep. David Cicilline (D-R.I.) said in a statement. "We passed the assault weapons ban in the House last year with bipartisan support, which was then blocked by Senate Republicans. We need to come together to enact this commonsense, effective, and proven policy to reduce gun violence and save lives."
News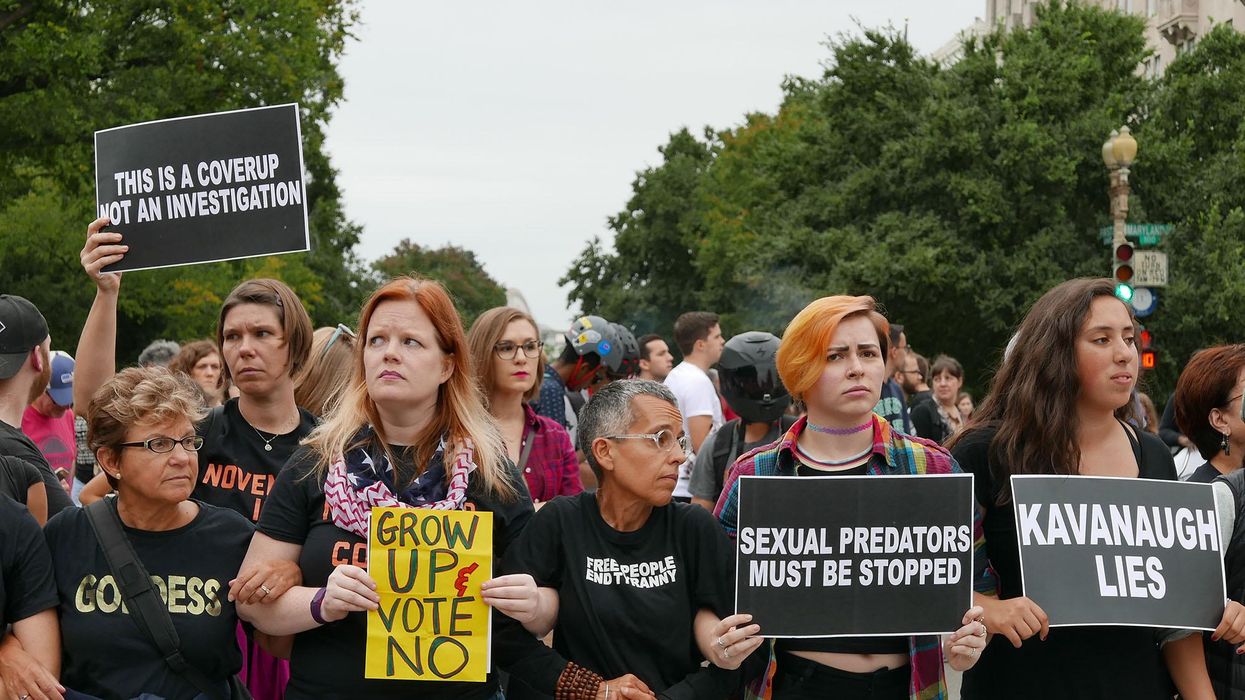 "I do hope this triggers outrage. I do hope that this triggers action, I do hope that this triggers additional investigation with real subpoena powers," producer Amy Herdy said.
The surprise premiere of a documentary revealing "shocking new allegations" of sexual crimes committed decades ago by U.S. Supreme Court Justice Brett Kavanaugh sparked new calls on Monday for Senate and Justice Department investigations.
Doug Liman's Justice premiered Friday as a last-minute addition to the lineup of the Sundance Film Festival in Park City, Utah. According to Free Speech for People, the film "includes important new details about specific allegations of sexual misconduct by Kavanaugh" and "also reveals disturbing new evidence of misconduct by Kavanaugh and his associates" surrounding the right-wing justice's 2018 Senate confirmation hearings.
This includes "evidence that Kavanaugh may have knowingly perjured himself" and that the justice's associates engaged in what his friend referred to as "a cover-up."
Kavanaugh—the second of three right-wing justices appointed to the nation's highest court by then-President Donald Trump—was accused of sexually assaulting Christine Blasey Ford, who is now a Stanford professor, when they were in high school. Kavanaugh also allegedly exposed himself without consent to Deborah Ramirez, a Yale classmate, during a college party. He has denied both allegations.

Justice producer Amy Herdy said during a post-premiere Q&A in Park City: "I do hope this triggers outrage. I do hope that this triggers action, I do hope that this triggers additional investigation with real subpoena powers."
To that end, Free Speech for People wrote to U.S. Attorney General Merrick Garland as well as to Senate Judiciary Committee Chair Dick Durbin (D-Ill.) and Ranking Member Chuck Grassley (R-Iowa) seeking a probe of Kavanaugh based on details in the film.
"Some of these details were sent to the FBI during its brief, compressed investigation into similar allegations during Kavanaugh's 2018 confirmation hearings, although the FBI did not follow up or interview the relevant witnesses," the group said Monday in a letter to the senators.
\u201c\ud83d\udea8BREAKING:\nWe're calling for immediate and thorough investigations into new details about specific allegations of sexual misconduct by U.S. Supreme Court Justice Brett Kavanaugh.\n\nLearn more below. #InvestigateKavanaugh\nhttps://t.co/wNYucNq0qU\u201d

— FreeSpeechForPeople (@FreeSpeechForPeople) 1674511547
The letter states:
Most disturbing, however, is new evidence of conduct by Kavanaugh and his associates (perhaps even before his accusers came forward) concerning the 2018 Senate hearing itself. For example, the film shows a 2018 text message discussion amongst mutual acquaintances of Kavanaugh and Deborah Ramirez, regarding Ramirez's soon-to-be-public allegations that Kavanaugh had exposed himself to her. According to the text messages shown in the documentary, Kavanaugh asked a mutual friend to go on the record to defend him. Another friend referred to it as "a cover-up." This indicates consciousness of guilt—and therefore evidence that he may have knowingly perjured himself in the confirmation hearings—and a potential conspiracy to obstruct and defraud the Senate by coordinating a false information campaign.
The Washington Postreports that "the FBI's national press office did not have a comment on the documentary but reiterated that their services in a nomination process are limited to fact-finding and background investigations."
\u201cWithin half an hour of the news getting out that Doug Liman\u2019s documentary "Justice" was added to Sundance, new tips came pouring in. \n\n\ud83d\udcfd\ufe0fFootage will be added. \n\nTakeaways from Sundance\u2019s secret Brett Kavanaugh documentary.\n\nNow do Clarence. #DemVoice1 \n\nhttps://t.co/yNTPT1chqe\u201d

— Joan Hussey w/free blue check\ud83e\uded0 (@Joan Hussey w/free blue check\ud83e\uded0) 1674403368
"The scope of the background investigation is requested by the White House," an FBI spokesperson told the Post in a statement. "The FBI does not have the independent authority to expand the scope of a supplemental background investigation outside the requesting agency's parameters."

Speaking about the women who stepped forward to share their stories in the film, director Liman toldThe Guardian: "This was the kind of movie where people are terrified. The people that chose to participate in the movie are heroes."
The National Sexual Assault Hotline can be reached 1-800-656-HOPE (4673), or through chat at rainn.org. It offers 24/7, free, and confidential support.
News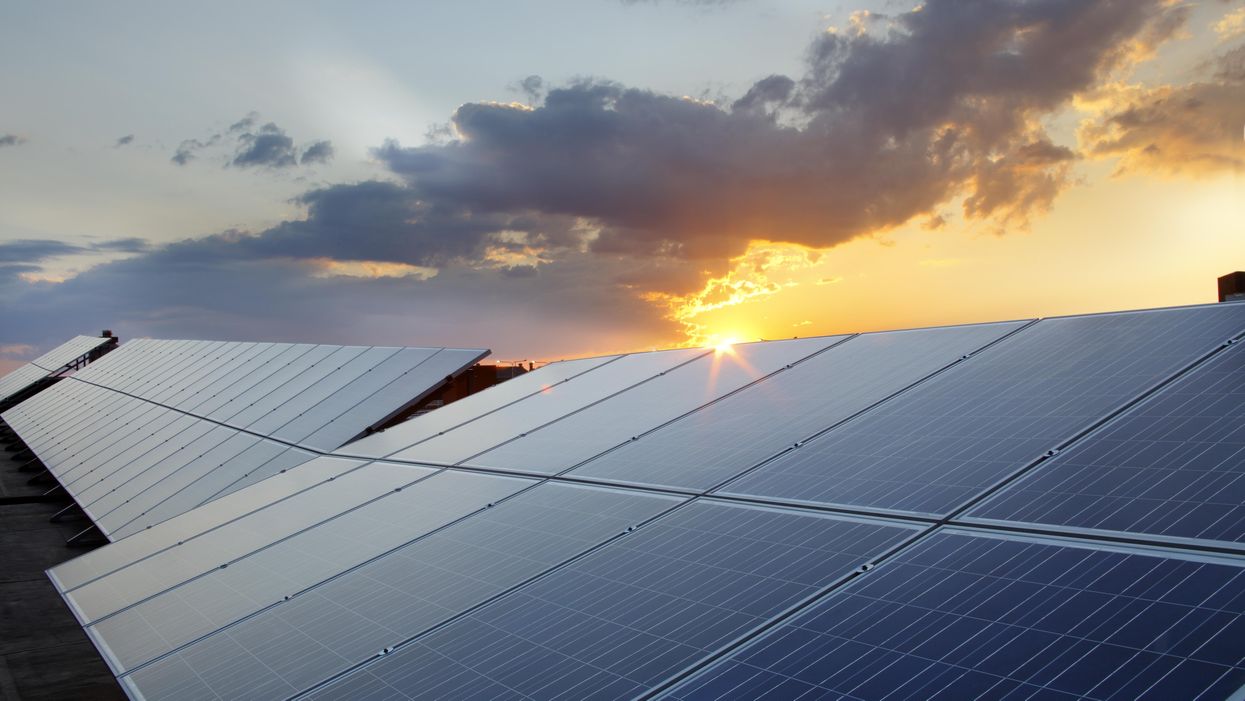 "This new report not only shows that President Biden's climate goals for the power sector are achievable—but it is among the first to lay out how we can actually get there," said one advocate.
A pair of green groups on Monday released a report detailing how U.S. President Joe Biden can work toward his goal of 100% clean electricity nationwide by 2035.
The roadmap from Evergreen Action and the Natural Resources Defense Council (NRDC) comes after Biden last year signed into law the Inflation Reduction Act (IRA) following a bitter battle in Congress. While elements of the legislation alarmed climate campaigners, they welcomed that it contained about $370 billion in climate and energy investments.
"This new report not only shows that President Biden's climate goals for the power sector are achievable—but it is among the first to lay out how we can actually get there," said NRDC president and CEO Manish Bapna in a statement.
"There is no time for half-measures or delay."
"We don't need magic bullets or new technologies," Bapna stressed. "We already have the tools—and now we have a roadmap. If the Biden administration, Congress, and state leaders follow it, we will build the better future we all deserve. There is no time for half-measures or delay."
While the Inflation Reduction Act is a positive step, new modeling in the report shows that "the U.S. must take further action to meet its clean energy goals this decade," the publication states. "The IRA's investments are projected to increase carbon-free electricity in the U.S. from approximately 40% in 2022 to 66% clean power by 2030. This falls short of the 80% target that's consistent with the path to 100% clean electricity by 2035."
The legislation "is also estimated to help cut economy-wide greenhouse gas (GHG) pollution to 40% below 2005 levels by 2030—an important step, but short of America's 50-52% commitment under the Paris agreement," the report adds.
To deliver on Biden's climate pledges, the report urges U.S. policymakers to:
Set ambitious carbon pollution standards for new and existing power plants under the Clean Air Act, through the Environmental Protection Agency (EPA), and set EPA pollution standards that reduce traditional air and water pollutants and improve public health;
Expand transmission capacity, speed up interconnections, and create market parity for clean energy at the Federal Energy Regulatory Commission (FERC);
Implement the Inflation Reduction Act effectively, with timely federal guidance on the IRA's tax credits and grant programs and the distribution of funds in a way that maximizes carbon reductions and equitable economic opportunity; and
Advance climate action at the state level, including through accelerated 100% clean electricity and pollution standards that align with 80% clean power by 2030 and heightened oversight of polluting utilities.
"The IRA was a pivotal moment for climate action in the United States, but it is not mission accomplished for the Biden climate agenda," said Evergreen Action power sector policy lead Charles Harper. "President Biden committed to the most ambitious set of climate goals in American history—including getting us to 100% clean power by 2035 and slashing 2005 climate pollution levels in half by 2030."
"Important progress has been made, but President Biden must take bold action this year in order to deliver on those commitments," Harper continued. "By ramping up its work to transition the U.S. economy toward 100% clean energy, the Biden administration and state leaders can reduce toxic pollution, cut energy costs, create good jobs, and advance environmental justice. Let's get to work."
\u201cSounds like a plan!\nhttps://t.co/xntJf0KeDt\u201d

— Sunrise Movement \ud83c\udf05 (@Sunrise Movement \ud83c\udf05) 1674504864
Although further progress could be hampered by Republicans controlling the U.S. House of Representatives, advocates are emphasizing the importance of the president and other supporters of climate action not wasting the remainder of his first term.
Evergreen co-founder and senior adviser Sam Ricketts, who co-authored the report, toldThe Washington Post that "it's really incumbent upon the administration to use these next two years to make important progress on cleaning up the power sector."
Ricketts plans to join Bapna, Sen. Tina Smith (D-Minn.), the NRDC's Lissa Lynch, and University of California, Santa Barbara professor Leah Stokes for a Tuesday afternoon presentation of the new report.
News
SUPPORT OUR WORK.
We are independent, non-profit, advertising-free and 100%
reader supported.