For Immediate Release
January, 02 2013, 11:00pm EDT
Contact:
Nicole Collins Bronzan
Communications Director
646-375-2044
Statement from Freedom to Marry on GOP Move for More Spending to Defend DOMA
WASHINGTON
House Republicans have included language in the Opening Day Rules Package authorizing the Bipartisan Legal Advisory Group (BLAG) to continue paying outside counsel to defend the so-called Defense of Marriage Act, which discriminates against legally married same-sex couples.
Marc Solomon, national campaign director of Freedom to Marry, issued this statement:
"It's truly disheartening that, on a day of new beginnings on Capitol Hill, the leadership of the House of Representatives is advancing a measure, through its rules, to continue spending taxpayer dollars on expensive lawyers to defend the so-called Defense of Marriage Act in court. This law has been struck down as unconstitutional 10 times, with support from judges appointed by Presidents Nixon, Reagan, and both Bushes. It's past time for the Republican leadership to listen to their constituents, a majority of whom support the freedom to marry, and stop wasting precious resources in an effort to treat fellow Americans as second-class citizens."
Freedom to Marry is the gay and non-gay partnership working to win marriage equality nationwide. Headed by Evan Wolfson, one of America's leading civil rights advocates and lawyers, Freedom to Marry brings new resources and a renewed context of urgency and opportunity to this social justice movement.
LATEST NEWS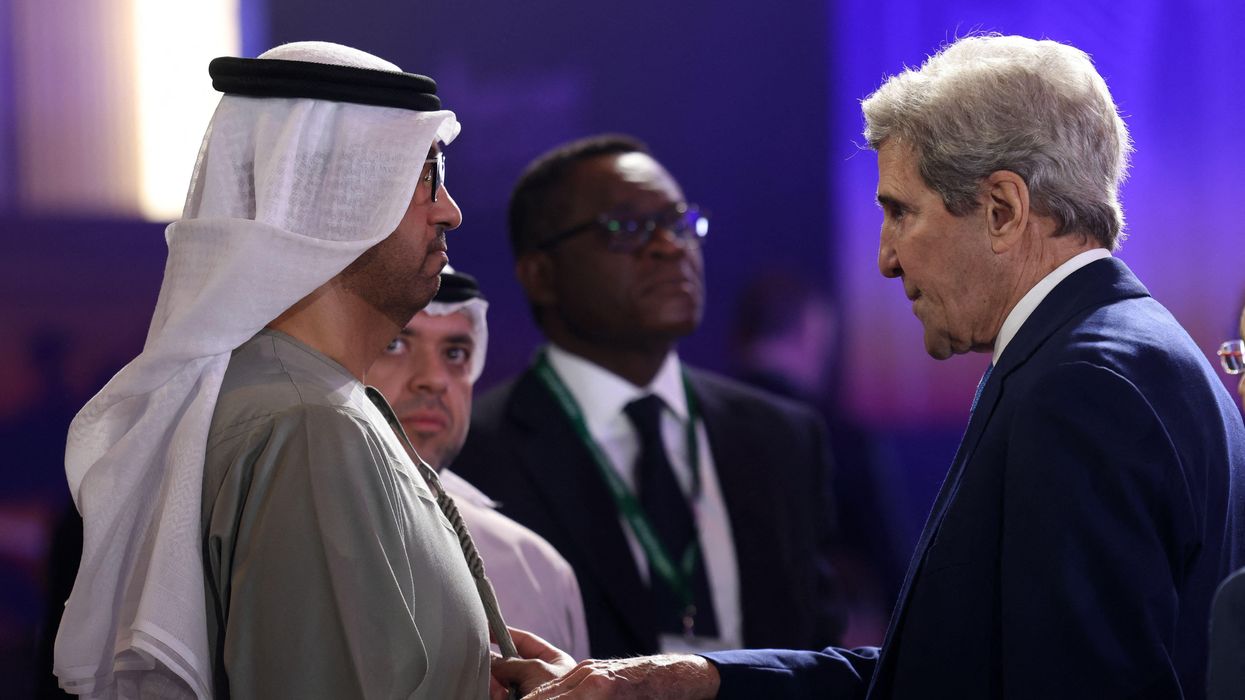 Allowing Sultan al-Jaber, head of the Abu Dhabi National Oil Company, to preside over the next U.N. climate conference "risks undermining the very essence of what is trying to be accomplished."
More than two dozen members of Congress have called on top U.S. climate diplomat John Kerry to push the United Arab Emirates to replace Sultan Ahmed al-Jaber, head of the Abu Dhabi National Oil Company, as president-designate of the United Nations COP28 meeting set to begin this November.
In a Friday letter to Kerry, 27 U.S. lawmakers wrote that "the decision to name the chief executive of one of the world's largest oil and gas companies as president of the next U.N. Climate Change Conference risks jeopardizing climate progress."
The U.A.E.'s move earlier this month to appoint al-Jaber as leader of the upcoming round of international climate negotiations has been widely condemned. So too has Kerry's celebration of the pick as "a terrific choice."
Led by Rep. Jared Huffman (D-Calif.) and Sen. Sheldon Whitehouse (D-R.I.), the lawmakers wrote: "To help ensure that COP28 is a serious and productive climate summit, we believe the United States should urge the United Arab Emirates to name a different lead for COP28 or, at a minimum, seek assurances that it will promote an ambitious COP28 aligned with the 1.5°C limit and Intergovernmental Panel on Climate Change (IPCC) findings and take concrete steps to demonstrate domestic and regional leadership toward this end."
"Having a fossil fuel champion in charge of the world's most important climate negotiations would be like having the CEO of a cigarette conglomerate in charge of global tobacco policy."
Like the 26 annual U.N. climate gatherings that preceded it, COP27 ended last November with no commitment to a swift and just global phase-out of oil, gas, and coal. Despite scientists' repeated warnings that expanding fossil fuel production will intensify the deadly impacts of the climate emergency, hundreds of corporations—including several based in the U.S. and the U.A.E.—are planning to ramp up planet-heating pollution in the years ahead.
Progressive critics have connected the dots between policymakers' ongoing failure to directly confront the fossil fuel industry—whose drive to maximize short-term profits is putting the future of humanity at risk—and Big Oil's corrupting influence at U.N. climate talks. While climate justice activists were heavily policed throughout the resort city of Sharm El-Sheikh, Egypt during COP27, more than 630 fossil fuel lobbyists were granted access to the meeting.
In their letter to Kerry, members of Congress argued that allowing al-Jaber to preside over debates about the scale and pace of decarbonization threatens to exacerbate this untenable situation, leading to further delays in needed climate action.
"The appointment of an oil company executive to head COP28 poses a risk to the negotiation process as well as the whole conference itself," wrote the lawmakers. "Having a fossil fuel champion in charge of the world's most important climate negotiations would be like having the CEO of a cigarette conglomerate in charge of global tobacco policy. It risks undermining the very essence of what is trying to be accomplished."
"Future COPs should require any participating company to submit an audited corporate political influencing statement that discloses climate-related lobbying, campaign contributions, and funding of trade associations and organizations active on energy and climate issues," they continued.
"COPs should not provide a stage for greenwashing," the members of Congress added. "They should be convenings for serious climate actors and actions. Such commonsense reforms to help restore public faith in the COP process will obviously be impossible with an oil company executive at the helm."
Signatories include Sens. Ed Markey (D-Mass.), Jeff Merkley (D-Ore.), Bernie Sanders (I-Vt.), and Elizabeth Warren (D-Mass.), as well as Democratic Reps. Jamaal Bowman (N.Y.), Raúl Grijalva (Ariz.), Barbara Lee (Calif.), Ilhan Omar (Minn.), Jan Schakowsky (Ill.), Rashida Tlaib (Mich.), and Bonnie Watson Coleman (N.J.).
The lawmakers' letter to Kerry came one day after a global network of more than 450 climate justice organizations wrote in a letter to U.N. Secretary-General António Guterres that "no COP overseen by a fossil fuel executive can be seen as legitimate."
News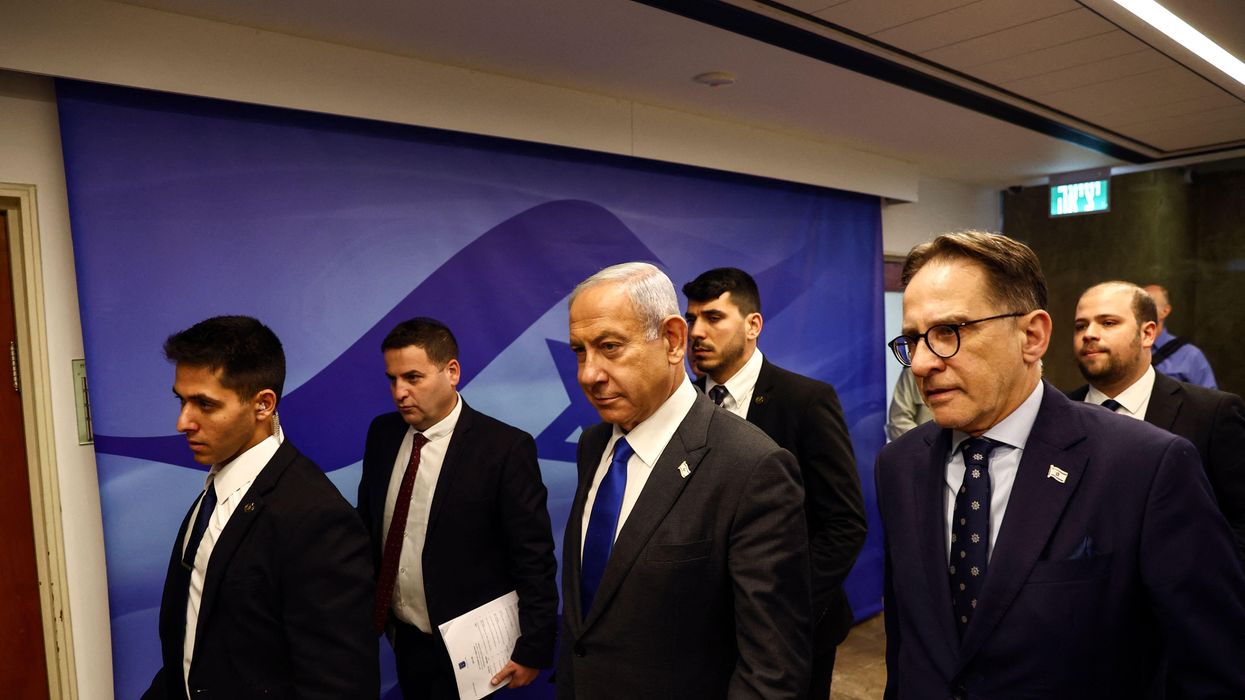 "This latest act of sabotage conducted via a military attack inside Iran is a dangerous escalation and should be cause for concern for everyone who opposes war," said one campaigner.
Unnamed U.S. officials on Sunday confirmed suspicions that Israel was behind the weekend drone attack on a purported military facility in the Iranian city of Isfahan, heightening concerns that the far-right government of Prime Minister Benjamin Netanyahu is gearing up for a broader assault on Iran as international nuclear talks remain at a standstill.
The New York Timesreported that the drone attack—which Iran says it mostly thwarted—was "the work of the Mossad, Israel's premier intelligence agency, according to senior intelligence officials who were familiar with the dialogue between Israel and the United States about the incident."
"American officials quickly sent out word on Sunday morning that the United States was not responsible for the attack," the Times noted. "One official confirmed that it had been conducted by Israel but did not have details about the target."
The Times added that the "facility that was struck on Saturday was in the middle of the city and did not appear to be nuclear-related."

The Wall Street Journal also reported Sunday that Israel carried out the attack, which was launched hours before U.S. Secretary of State Antony Blinken arrived in the Middle East for planned trips to Israel, Egypt, and the occupied West Bank.
Last week, CIA Director William Burns made an unannounced trip to Israel to discuss "Iran and other regional issues," according to the Journal.
Jamal Abdi, president of the National Iranian American Council (NIAC), said in a statement that he is "deeply concerned by the gathering clouds of war in the Middle East."
"This latest act of sabotage conducted via a military attack inside Iran is a dangerous escalation and should be cause for concern for everyone who opposes war," said Abdi. "War will only further empower the most violent and repressive forces inside Iran at the expense of ordinary Iranians demanding freedom, and will embolden reactionary elements in Iran, Israel, Saudi Arabia, and the U.S."
"It is vital that we call for all sides to exercise restraint and to prioritize non-military solutions to the tensions threatening the region."
Israel's latest attack inside Iran's borders came after negotiations aimed at bringing the U.S. back into the Iran nuclear accord—which former President Donald Trump violated in 2018—hit a wall. President Joe Biden told a rallygoer in November that the Iran deal "is dead, but we're not gonna announce it."
Israel's spy agency has made clear that a newly negotiated nuclear accord would not stop its attacks on Iran.
"Even if a nuclear deal is signed, it will not give Iran immunity from the Mossad operations," Mossad chief David Barnea said in September. "We won't take part in this charade and we don't close our eyes to the proven truth."
Earlier this month, Netanyahu—a longtime Iran hawk who has been making false predictions about Tehran's supposed nuclear bomb ambitions for years—vowed to "act powerfully and openly on the international level against the return to the nuclear agreement."
In the absence of a nuclear agreement, the Journal reported Sunday that the U.S. and Israel are looking for "new ways to contain" Iran, which condemned the Saturday attack as "cowardly."
Citing the Journal's story, Trita Parsi of the Quincy Institute for Responsible Statecraft tweeted Sunday that "unlike before, when U.S. officials stayed silent or only confirmed Israel's role in attacks on Iran days later, now U.S. officials immediately name Israel and appear to hint that it is part of a joint effort to 'contain' Iran."
"War is clearly back on the agenda," Parsi added.
Abdi of NIAC echoed that warning, arguing that "the Islamic Republic's brutal crackdown against the Iranian people, its assistance in Russia's illegal invasion of Ukraine, and its rapidly expanding nuclear program freed from the restraints of the JCPOA have pushed tensions to a boiling point."
"This, coupled with the rise of a hardline administration in Israel that appears determined to push the envelope militarily, an increasingly assertive Saudi royal family, and a U.S. that has been unable to turn the page on the Trump administration's destabilizing Middle East policies, makes for an exceedingly volatile cocktail," Abdi said. "For those of us who favor democracy, human rights, and peace, it is vital that we call for all sides to exercise restraint and to prioritize non-military solutions to the tensions threatening the region."

News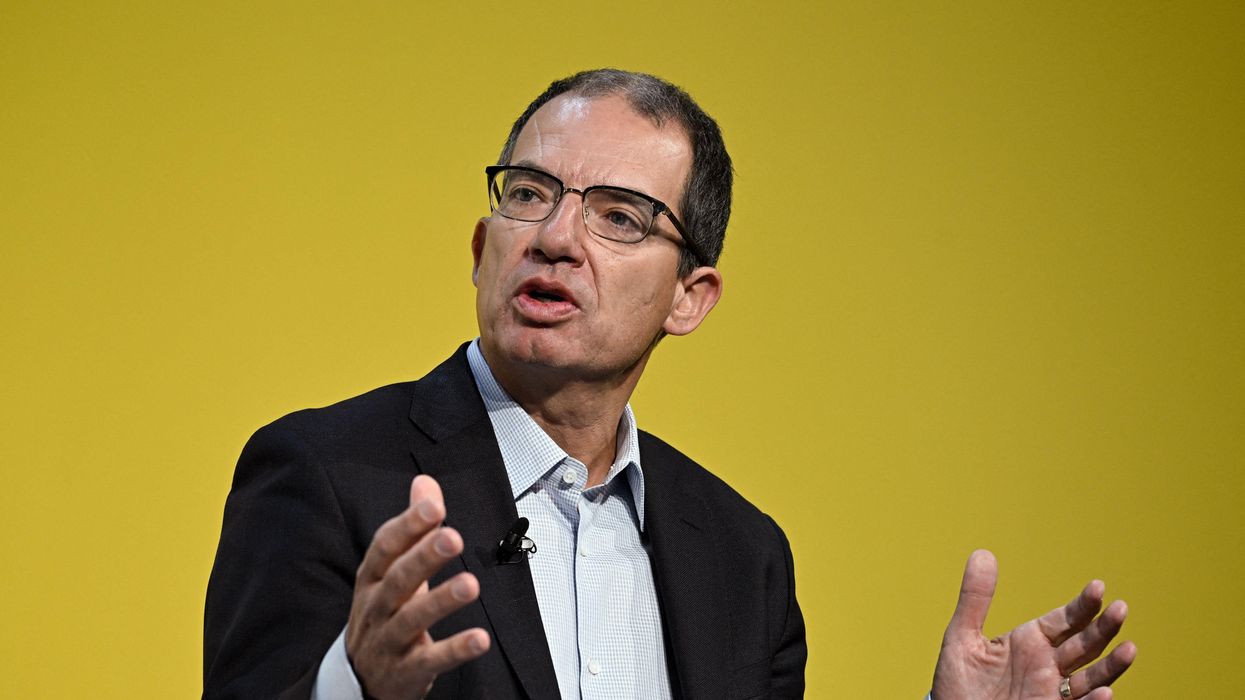 "The Biden administration has not taken any serious steps to ensure that Moderna's vaccine will be reasonably priced—let alone accessible to anyone who wants it," wrote The Boston Globe's editorial board.
The largest daily newspaper in Moderna's home state of Massachusetts published an editorial on Sunday urging the Biden administration to "play hardball" with the pharmaceutical giant over its plan to raise the price of its Covid-19 vaccine by up to 4,000% over the cost of production, a proposal that has drawn backlash from vaccine equity campaigners and members of Congress.

The Boston Globenoted in its editorial that Moderna's reported plan to charge between $110 and $130 per dose for its mRNA vaccine—which was developed with the critical aid of U.S. government funding and scientific advances—would mean "more than quadrupling" the price compared to what the federal government paid in its latest contract with the company.
The coronavirus vaccine is Moderna's only product on the market, and stock price appreciation resulting from the development of the shot helped make CEO Stéphane Bancel a billionaire.

"In 2021, Moderna made over $12 billion in profits, the first year it turned a profit since it was founded in 2010," the Globe's editorial board observed. "While Moderna's proposed sticker price mirrors Pfizer's commercial plans for the Covid vaccine that it developed with BioNTech, Moderna is in a worse position to defend such a drastic increase. Unlike Pfizer's vaccine, the clinical development of Moderna's mRNA vaccine was almost exclusively funded by the US government and included collaboration with scientists at the National Institutes of Health."
While the White House has voiced concerns over Moderna's planned price hike, with Press Secretary Karine Jean-Pierre telling reporters earlier this month that it is hard to "understand or to justify," the Globe noted that "the Biden administration has not taken any serious steps to ensure that Moderna's vaccine will be reasonably priced—let alone accessible to anyone who wants it."
Citing public health advocates, the Globe argued that "the administration should be willing to play hardball" with Moderna, which has rebuffed pressure from governments and global institutions such as the World Health Organization to make its vaccine technology widely available, particularly for developing nations that have struggled to access a sufficient quantity of doses.
The editorial continued:
As Asia Russell, the executive director of the public health advocacy organization Health GAP, pointed out to the Globe editorial board, there is precedent for doing so.

In the midst of the 2001 anthrax attacks that targeted media and government offices, the U.S. government sought to boost its stockpile of Cipro, a drug that treats anthrax. Bayer, which produced the drug under a patent, balked at the George W. Bush administration's request for a discount. So Tommy Thompson, then secretary of Health and Human Services, threatened to bypass Bayer's patent and allow both production and purchase of generic alternatives. He didn't have to follow through on his threat; Bayer quickly agreed to dramatically reduce the drug's price.

The administration can also take—or deter Moderna's price hike by simply threatening to take—steps to slash the company's share of the market overseas.
Sen. Bernie Sanders (I-Vt.), the first member of Congress to publicly denounce Moderna's coming price hike, welcomed the Globe's editorial.
"The Boston Globe is right," Sanders wrote on Twitter. "The Biden administration should not allow Moderna to more than quadruple the price of the Covid vaccine to $130 when it costs just $2.85 to produce. The Covid vaccine must be used to save lives, not to further enrich the billionaire owners of Moderna."
Moderna's plans to raise the price of its coronavirus vaccine come as the Biden administration is shifting away from purchasing the shots and Covid-19 treatments and toward commercialization. As White House coronavirus response coordinator Ashish Jha put it in August, Covid-19 vaccines and treatments will be moved "into the regular healthcare system"—a hotbed of dysfunction, price gouging, and deadly denial of care.
The Kaiser Family Foundation recently noted that "while most consumers with public and private insurance will be protected from having to pay directly for vaccine costs, those who are uninsured and underinsured may face cost barriers when the federally-purchased vaccine doses are depleted."
In a letter to Moderna's CEO last week, Sens. Elizabeth Warren (D-Mass.) and Peter Welch (D-Vt.) warned that the firm's proposed price hike "threatens to reduce access to a lifesaving vaccine while boosting your company's profits."
"Thanks to billions of federal dollars used to support production and delivery of Moderna's vaccine product, Moderna's Covid-19 vaccine is currently free for patients in the United States," the senators wrote. "Over 665 million doses of the Covid-19 vaccine have been administered in the U.S., and many million more worldwide, and more than 80% of the total U.S. population has received at least one dose."
"This is a landmark public health achievement," they continued. "But this progress may be put at risk because of Moderna's greed, which has the potential to increase vaccination costs for millions of un- and underinsured Americans."
News
SUPPORT OUR WORK.
We are independent, non-profit, advertising-free and 100%
reader supported.