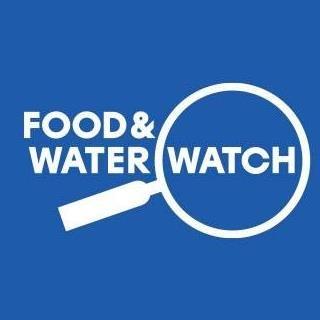 For Immediate Release
Contact:
Kate Fried, Food & Water Watch, (202) 683-4905; 

Eric Weltman, Food & Water Watch, (617) 304-5330;
Claire Sandberg, Frack Action, (646) 641-6431
Consumer Advocates, Businesses, Farmers, Doctors and Scientists Join Elected Officials to Call for a Ban on Fracking in New York
ALBANY, N.Y.
As the six-month moratorium on hydraulic fracturing (fracking) in New York is soon set to expire, a diverse group of civic leaders and citizens are today calling upon Governor Andrew Cuomo and the New York State Legislature to issue a permanent ban on this dangerous, polluting practice. The "Rally and March for a Statewide Ban," which is expected to draw hundreds of participants from across the state, will unite elected officials, consumer advocates, farmers, members of the business community, organized labor, scientists, medical professionals, students, good government groups and others to illustrate why New York cannot afford to allow fracking given its threat to the well-being of the state's water and food resources, public health and economy.
"Fracking endangers vital food and water resources, taxes our nation's already overburdened water infrastructure systems, and sacrifices our rural communities to our seemingly insatiable thirst for energy resources," said Food & Water Watch executive director Wenonah Hauter. "As consumers around the U.S. reject this dangerous energy extraction process, legislators in New York have an opportunity to be real leaders on this issue. A ban on fracking in New York State would represent a watershed moment in the fight to defend our communities, while serving as model for other states who wish to protect their essential resources from the hazards of fracking."
Rally participants from the business community, including the Cooperstown Chamber of Commerce and Brewery Ommegang, will decry the economic downsides of fracking for New York State's agriculture and tourism industries, and long-term economic viability. "The plans for drilling pose a direct and material threat to the interests of the Chamber membership," said Cooperstown Chamber of Commerce Executive Director Susan O'Handley. "Industrial-scale hydrofracking in the upstate region will irreparably damage the essential qualities that make the Cooperstown area an excellent place to live, raise families, farm and work. It puts at risk much of the local economy, ranging from hotel and tourism to restaurant and retail businesses, most of which are driven by the hundreds of thousands of tourists who choose to visit the region every year."
"Economic impact research NOT funded by the gas industry has reached vastly different conclusions than has research funded or sponsored by industry groups openly seeking to gain financially in the gas plays," said economist Jannette Barth, of J.M. Barth and Associates. "In reality, the economic health of the Marcellus Shale region may be worse off in the long run if gas drilling is allowed."
Farmers will speak to the potential impacts of fracking on agricultural communities, and highlight the recent Chesapeake Energy gas well blowout in Bradford County, Pa., where thousands of gallons of undiluted fracking chemicals spewed across farmland and forced residents to evacuate. "I don't want to farm in an industrial zone. I don't want to live in an industrial zone," said Mark Dunau, farmer from Delaware County and policy co-chair for the Northeast Organic Farming Association-New York. "And if the water's poisoned, that's a threat to me whether or not I'm farming. For humanity the most important fuel is food and water. The gas is for fifty years. The water is forever."
Cornell University biologist and acclaimed author Sandra Steingraber will address the long-term public health consequences of allowing this practice to move forward across the state: "Fracking relies on chemicals linked to cancer, preterm birth, and miscarriage. It fills our air with asthma-inducing air pollutants. It releases radioactive substances. It turns fresh water into poison and uses it as a club to smash the bedrock a mile below our feet. Is this what we want to do to the farmlands and cow pastures of upstate New York? To the watershed that serves as a source of drinking water for millions of people? Think again, New York. Don't fracture our children's future."
The event comes as the legislature considers S4220-A 57218, introduced by event participants Senator Tony Avella (D-11) and Assemblymember William Colton (D-47), which would ban fracking.
The process of extracting gas from shale rock, fracking uses toxic chemicals that have been shown to contaminate water resources. To date, there have been more than 1,000 documented cases of water contamination near drilling sites around the country. The process also endangers consumers who do not reside near drilling sites because fracking fluids, which often contain radioactive elements, cannot be effectively treated by municipal treatment plants, and are often released into waterways where they can pollute drinking water resources and the water used to irrigate food crops.
Late last year, outgoing Governor David Paterson imposed a temporary moratorium on fracking in New York that will expire on July 1, 2011. Last month, New York Attorney General Eric Schneiderman announced plans to sue the federal government if it does not produce an environmental impact assessment of proposed fracking projects in the Delaware River Basin before drilling again commences. The Delaware River provides drinking water for 15 million Americans.
Sponsored by: Frack Action, Food & Water Watch, Onondaga Nation, WaterDefense.Org, Democracy for America, Citizen Action of New York, Josh Fox - Gasland, Neighbors of the Onondaga Nation, CDOG - Chenango Delaware Otsego Gas Group, Syracuse Peace Council, Shaleshock, Sustainable Otsego, Damascus Citizens for Sustainability, NYH2O, Ommegang Brewery, Gas Drilling Awareness of Cortland County (GDACC), Capital District Against Fracking, Coalition to Protect New York, Frack Free Catskills, New York Action Network, New York Residents Against Drilling, Syracuse Cultural Workers, Cooperstown Chamber of Commerce, Students Against Fracking, Cornell Sustainability Hub, Mountain View Movies, Ithaca College Frack Off!, Honest Weight Food Co-op, Dryden Resource Awareness Coalition, Gray Panthers, The Green Bus Tour, KyotoNOW!, Water Back Project, Davenport Concerned Citizens, The Ad Hoc Committee to Uphold Environmental Law, Allegany County Non-violent Action Group, Concerned Citizens of Allegany County, Delaware Action Group, Sullivan Area Citizens for Responsible Energy Development, Advocates for Cherry Valley, Inc, Schoharie Valley Watch, Binghamton Environmental, Mamalama, Brecht Forum, Delaware Action Group, NYC Friends of Clearwater, No Fracking Way Project, Theater of the Oppressed Laboratory, Peacemakers, The Lower Manhattan Public Health Project, Woodstock Hidden Kitchen, Up North Movement, Take Back the Tap, Fly Creek/Otsego Neighbors, Shaleshock Action Alliance, People for a Healthy Environment, Inc., PDAWNY, New Yorkers for Sustainable Energy Solutions Statewide, R*CAUSE-Rochesterians Concerned About Unsafe Shale-gas Extraction, Walk About Water
Food & Water Watch mobilizes regular people to build political power to move bold and uncompromised solutions to the most pressing food, water, and climate problems of our time. We work to protect people's health, communities, and democracy from the growing destructive power of the most powerful economic interests.
(202) 683-2500
LATEST NEWS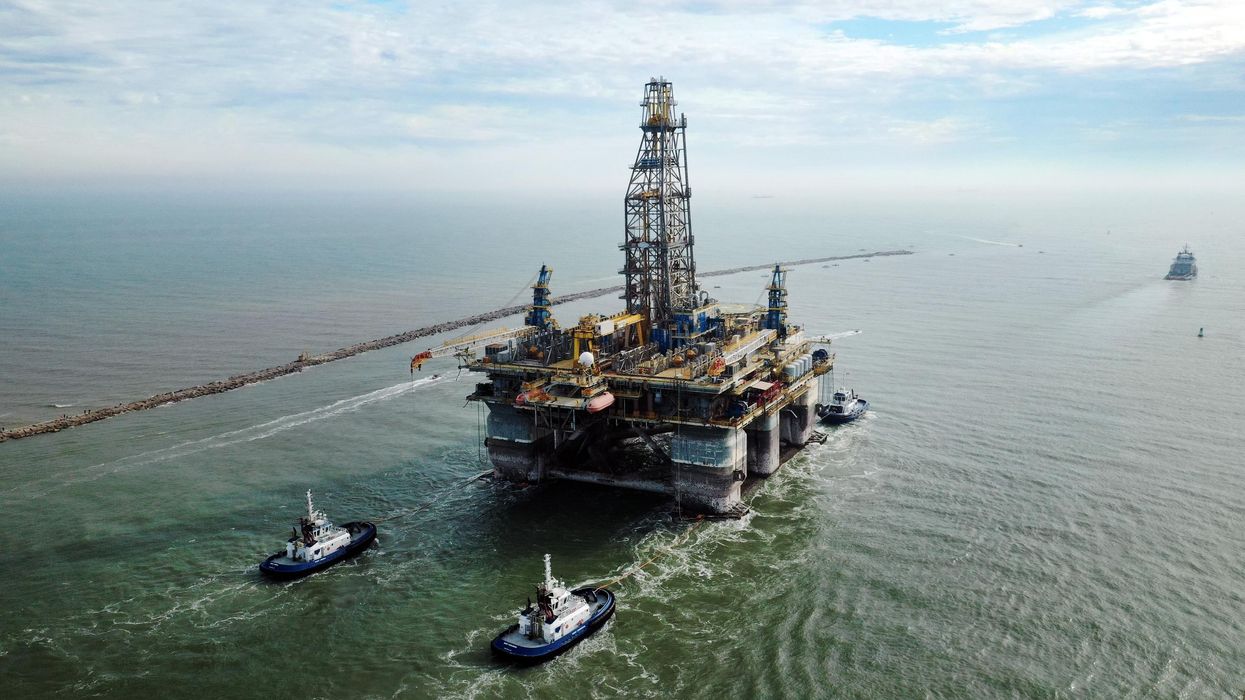 "President Biden says that climate change is an existential threat," said one campaigner. "Unfortunately, this decision is yet another sign that his administration is not willing to take actions that would match that rhetoric."
Climate and environmental defenders on Thursday condemned the Biden administration's imminent plan to sell offshore oil and gas drilling rights in the Gulf of Mexico over the next five years.
Bloombergreported Deputy Interior Secretary Tommy Beaudreau told a Senate panel on Thursday that the Biden administration's five-year offshore drilling rights plan will be released on Friday. Beaudreau said the plan was "definitely informed" by the Inflation Reduction Actction Act, which–while allocating hundreds of billions of dollars in clean energy investments—mandates fossil fuel drilling, a move made to gain the support of corporate Democrats including Sen. Joe Manchin of West Virginia.
"The only way to avert the worst impacts of the climate crisis is by stopping new fossil fuel projects."
The previous drilling plan expired last year. The new one will include details regarding drilling rights in Alaska and the Gulf of Mexico. Congress will have 60 days to review the proposal.
"The only way to avert the worst impacts of the climate crisis is by stopping new fossil fuel projects. The Biden administration knows this, and yet is making the outlandish and irresponsible decision to increase oil production for decades to come," Wenonah Hauter, executive director of the advocacy group Food & Water Watch—which warned the drilling plan would be a "climate nightmare"—said in a statement.
"This decision is yet another reminder that thanks to Sen. Joe Manchin, the Inflation Reduction Act requires oil and gas drilling on public lands in order to develop clean energy sources like wind and solar," she added. "This short-sighted political dealmaking will continue to have grave consequences."
Biden was praised by green campaigners earlier this month for canceling existing oil and gas drilling leases in the Arctic National Wildlife Refuge in Alaska and for banning drilling on 13 million acres of the National Petroleum Reserve.
However, the president—who campaigned on a pledge to phase out fossil fuel extraction on public lands and waters—has been criticized for approving new drilling permits ata faster rate than his predecessor, former President Donald Trump, and for approving major fossil fuel infrastructure including the Willow Project in Alaska, the Mountain Valley Pipeline in West Virginia, and for green-lighting liquefied natural gas export terminals in Alaska and along the Gulf of Mexico.
Numerous green groups also sued the U.S. Interior Department earlier this year over its plan to offer more than 73 million acres in the Gulf of Mexico in a lease sale.
"Approving new offshore drilling is an unconscionable betrayal of future generations who will be forced to live through an intensifying planetary emergency, and will pose direct and severe threats to healthy oceans and marine life," said Hauter.
"President Biden says that climate change is an existential threat," she added. "Unfortunately, this decision is yet another sign that his administration is not willing to take actions that would match that rhetoric."
Last week, the Biden administration and green groups said they would appeal a Louisiana federal judge's ruling blocking the administration from exempting 6 million acres in the Gulf of Mexico from a drilling lease sale initially scheduled for Wednesday but postponed by the Interior Department's Bureau of Ocean Energy Management after the judge's decision.
News
"We commend the Ojai City Council for standing up for what is necessary and just," said an advocate.
Animal rights advocates are applauding this week following a historic vote in the city of Ojai, California, where local lawmakers on Tuesday night adopted an ordinance to recognize the bodily rights of elephants, making it the first U.S. city to recognize the legal rights of nonhuman animal.
The Nonhuman Rights Project (NhRP) helped develop and lobbied for the new ordinance, which was introduced by Councilmember Leslie Rule and passed in a 4-1 vote.
Under the ordinance, it is now illegal in Ojai to subject an elephant to the lack of freedom endured by an elephant named Tarra, who was held in captivity in Ojai Valley and exploited for entertainment—including a rollerskating act—in the early 1980s before becoming the first resident of the nation's largest elephant sanctuary in 1995.
"This legislation is historic," said Courtney Fern, director of government relations and campaigns for NhRP. "It's indisputable that elephants suffer when deprived of their freedom and that animal welfare laws can't end their suffering. For elephants and the nonhuman animal rights movement, we are proud to support this first-of-its-kind ordinance, and we commend the Ojai City Council for standing up for what is necessary and just."
"We have known for some time that elephants have strong empathetic responses to one another's condition."
The new law stems from researchers' findings that "elephants are similarly situated to humans, as they have long-term memories, learning abilities, empathy, and self-awareness," according to the city council.
"We have known for some time that elephants have strong empathetic responses to one another's condition," Mark Scott, interim Ojai city manager, toldKTLA. "I am glad that we are able to make this statement supporting the place of these noble creatures in our world."

NhRP expressed hope that the ordinance "will be the first of many such laws: introduced by elected officials who understand that a sustainable and just future for all life on Earth means extending compassion to and establishing legal rights for nonhuman animals."
"In legislatures, in courtrooms, and beyond, that's what this movement is about," said the group.
Josh Jowitt, senior lecturer on natural and animal rights at Newcastle Law School in the United Kingdom, said the ordinance should not be dismissed as pertaining to "just one city."
"It may not seem much," said Jowitt, "but this decision means that U.S. courts can no longer claim there is no precedent in the country for explicitly recognizing an elephant's right to bodily liberty."
News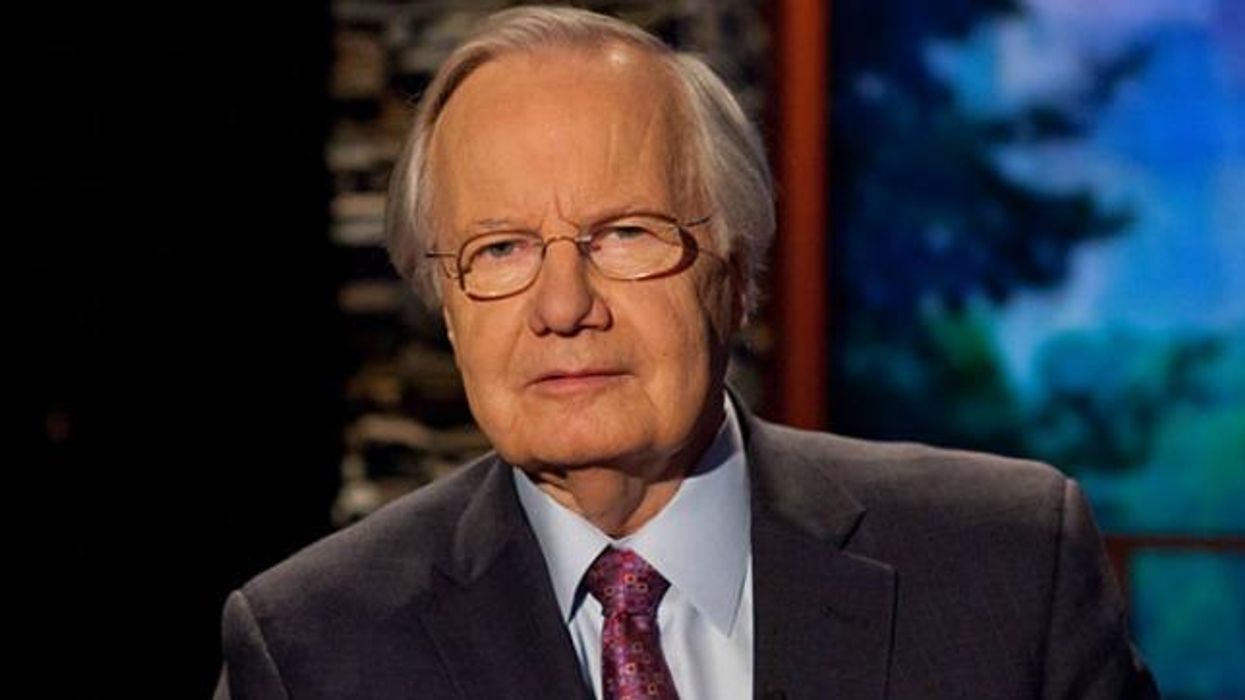 "To have our decades of work preserved in such a way—where anyone can come online and visit so many hours of programming—is an unexpected honor," said the renowned broadcaster.
Legendary U.S. broadcaster Bill Moyers is set to join fellow journalist Judy Woodruff Thursday evening for a conversation and screening at the Library of Congress' Thomas Jefferson Building in Washington, D.C. to celebrate a collection of his work spanning half a century.
"They will discuss changes in the media and journalism over more than five decades, their experience covering America and foreign affairs, the Civil Rights Movement, race, and the clash of ideologies, including challenges to democracy from capital, extremism, and growing conflicts over the freedom of democracy," according to the Library of Congress.
Woodruff chairs the executive advisory council of the American Archive of Public Broadcasting—a collaboration between the Library of Congress and Boston's GBH that pulled together more than 1,000 television programs for its recently unveiled Bill Moyers Collection, most of which is available online at AmericanArchive.org.
"The Bill Moyers Collection offers a wealth of engaging and probing conversations with leading thinkers, authors, artists, and political figures of our times, along with penetrating investigative reports covering many conflicts and issues that have animated the past 50 years and beyond," said Alan Gevinson, the Library of Congress' project director for the archive. "We are deeply honored to host this remarkable collection."
"The Bill Moyers Collection offers a wealth of engaging and probing conversations with leading thinkers, authors, artists, and political figures of our times, along with penetrating investigative reports."
Throughout his decades in journalism, Moyers has interviewed numerous high-profile figures, including Maya Angelou, Margaret Atwood, Harry Bridges, Bill Gates, Salman Rushdie, Desmond Tutu, Elie Wiesel, and multiple U.S. Supreme Court justices and presidents.
"To have our decades of work preserved in such a way—where anyone can come online and visit so many hours of programming—is an unexpected honor," said Moyers, a longtime Common Dreamscontributor and Television Hall of Fame member who has won multiple Emmy Awards, Alfred I. duPont-Columbia University Awards, Peabody Awards, and George Polk Awards.
"That the American Archive of Public Broadcasting is making this possible," he added, "will allow viewers for generations to come to see what mattered to us over the years—and how we covered our times through the stories of contemporary democracy and its struggle to survive and thrive as well as the perceptions of many of our society's foremost thinkers and creators."
As the journalist's website—which is in archive mode—details:
Moyers began his journalism career at age 16 as a cub reporter for his hometown daily newspaper in Marshall, Texas. He was a founding organizer and deputy director of the Peace Corps and special assistant to President Lyndon B. Johnson. Moyers served as Johnson's press secretary from 1965 to 1967.

As publisher of Newsday from 1967 to 1970, Moyers brought aboard writers including Pete Hamill, Daniel Patrick Moynihan, and Saul Bellow, and led the paper to two Pulitzer Prizes. In 1976, he was the senior correspondent for the distinguished documentary series "CBS Reports" and later a senior news analyst for the "CBS Evening News."
In 1986, Moyers and Joan Konner founded Public Affairs Television—which, as the Library of Congress noted, "was widely acclaimed for its innovative and courageous exploration of subjects including politics, the environment, the role of the media in democracy, and the world of ideas." His wife and creative partner Judith Davidson Moyers soon joined the independent production company, which operated until 2015.
"Not content just to diagnose and document corporate and political malpractice, Moyers has regularly taken his cameras and microphones to cities and towns where unions, community organizations, environmental groups, tenants rights activists, and others were waging grassroots campaigns for change," Peter Dreier wrote for Common Dreams in 2015. "Moyers has given them a voice. He has used TV as a tool to expose political and corporate wrongdoing and to tell stories about ordinary people working together for justice."
Near the end of the final episode of his weekly show "Moyers & Company" in 2015, the veteran broadcaster told viewers that "democracy is a public trust—a reciprocal agreement between generations to keep it in good repair and pass it along."
"Our great progressive struggles have been waged to make sure ordinary citizens, and not just the rich and privileged, share in the benefits of a free society," he continued. "So to this new generation, I say: Over to you, welcome to the fight."
News
Independent, nonprofit journalism needs your help.
Please Pitch In
Today!