Consumer, Safety and Labor Groups File Brief to Overturn Bush Administration Midnight Rule on Truck Driver Hours of Service
Obama Administration Poised to Defend Unsafe, Anti-Worker Bush Rule
WASHINGTON
Advocates for Highway and Auto Safety, Public Citizen, the Truck
Safety Coalition and the International Brotherhood of Teamsters late
Thursday filed the initial legal brief
in the third round of litigation seeking to overturn the longer truck
driving and work hours the Bush administration imposed in 2003.
In the petition, the groups asked the U.S. Court of Appeals for the
District of Columbia to overturn the hours-of-service rule issued Nov.
13, 2008.
The Bush hours-of-service rule increased the number of daily and
weekly hours truckers can drive to 11 consecutive hours (instead of 10)
each shift, and up to 17 hours more driving (77 hours instead of 60)
each week. The rule dramatically expands driving and work hours by
cutting the off-duty rest and recovery time at the end of the week from
a full weekend of 50 or more hours off duty to as little as only 34
hours off-duty.
In addition, the Bush administration failed to consider the health
and medical consequences of letting truckers drive and work
substantially more hours. In the current case, even though the Federal
Motor Carrier Safety Administration (FMCSA) agrees that drivers may pay
a cost in terms of their health and well-being, FMCSA rejected
consideration of this serious problem in the benefit-cost analysis.
The groups have previously won unanimous decisions from two separate
panels of the Federal Court of Appeals in Washington, D.C., in 2004 and
2007, only to have the Bush administration defiantly impose the same
rule each time. The Court of Appeals, in each decision, lambasted the
FMCSA for its lack of reasoning and failure to provide essential
information to the public.
"FMCSA is supposed to protect truck drivers and the public from
unsafe driving conditions," said Greg Beck, the Public Citizen attorney
handling the case. "Instead, it only protected the trucking industry.
The court should reject this rule once and for all and force the agency
to do its job."
Added Jackie Gillan, vice president of Advocates for Highway and
Auto Safety, "This rule was identified by House Speaker Nancy Pelosi as
one of the Bush administration's harmful midnight regulations affecting
Americans. Safety groups agree. Issuing a new hours-of-service rule
should be a top priority of the new leadership at the Department of
Transportation. Almost 5,000 people a year are killed in truck crashes,
including more than 650 truck drivers. Fatigue is a major problem in
the trucking industry, and this rule only makes it worse."
Joan Claybrook, former president of Public Citizen and chair of
Citizens for Reliable and Safe Highways (CRASH), a member of the Truck
Safety Coalition, said, "The Bush-era hours-of-service rule treats
truck drivers like sweatshop workers. There is no justification for
defending this rule that has been unanimously overturned twice in the
federal courts. The rule puts industry cost savings ahead of public
safety and employee protection."
"It's time to put the health and safety of our truckers ahead of the
interests of the trucking industry," said Teamsters General President
Jim Hoffa. "Drivers can be forced to work dangerously long hours under
the current rule."
LATEST NEWS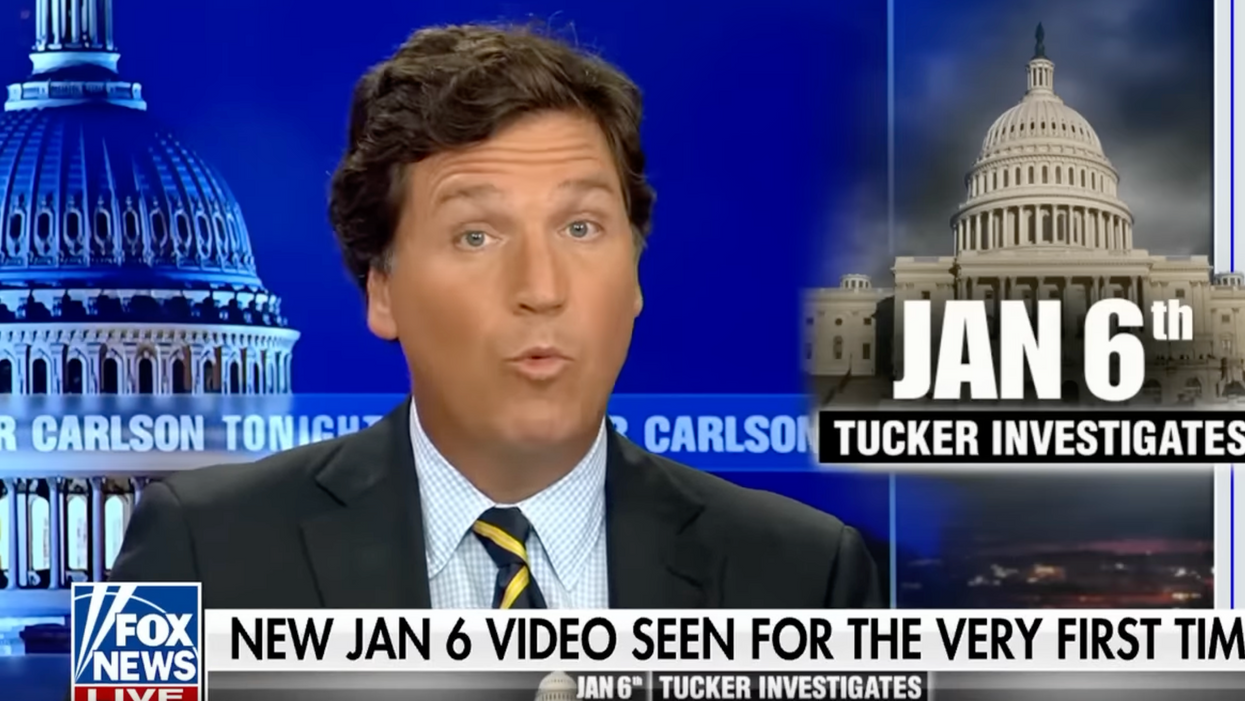 "The speaker's release of security footage exclusively to Tucker Carlson is pure and simple using congressional resources for partisan gamesmanship."
A group of watchdogs on Tuesday urged the Office of Congressional Ethics to launch an investigation into House Speaker Kevin McCarthy's decision to exclusively hand more than 40,000 hours of security video from the January 6 Capitol attack to far-right Fox News host Tucker Carlson, who is already selectively using the trove of footage to spin the insurrection as a largely peaceful event.
In their request for an investigation, Public Citizen's Craig Holman and Lisa Gilbert and former White House ethics officials Norm Eisen and Richard Painter wrote that "the exclusive release of the Jan. 6 video footage appears to have been the result of a political agreement between McCarthy, Tucker Carlson, and others in McCarthy's bid to become speaker."
While McCarthy has defended the arrangement with Carlson as similar to the common practice of giving select members of the media "exclusives on certain things," the watchdogs contended that "this is not like granting an exclusive interview; this is providing a valuable government resource exclusively to one news outlet and discriminating against others, which flies in the face of First Amendment values."
The ethics experts went on to argue that "the speaker's release of security footage exclusively to Tucker Carlson is pure and simple using congressional resources for partisan gamesmanship—the very type of polarizing gamesmanship that has caused such damage to the public's perception of the integrity of Congress."
The investigation request was submitted to the Office of Congressional Ethics—an independent body that House Republicans have worked to gut—just hours after Fox News aired Carlson's first segment featuring the exclusively obtained footage.
Consistent with his past descriptions of the January 6 assault, Carlson used the Monday night segment to selectively present footage aimed at downplaying the attack and portraying the Trump supporters involved as individuals who "revered the Capitol"—a narrative that runs counter to publicly available evidence of violence and significant damage to the Capitol building.
Carlson signaled that segments in the coming days will feature additional security footage obtained through the deal with McCarthy.

Matt Gertz of Media Matters for America noted Monday that "there was never any plausible chance that Carlson's team would look at the footage and decide to tell their audience that it proved they had been wrong all along."
"He's not an impartial finder of fact—he's a propagandist who is in the business of telling his viewers what they want to hear," Gertz wrote. "In this case, they want to believe that they and their political fellow travelers were the victims, so that's what they are going to hear."
News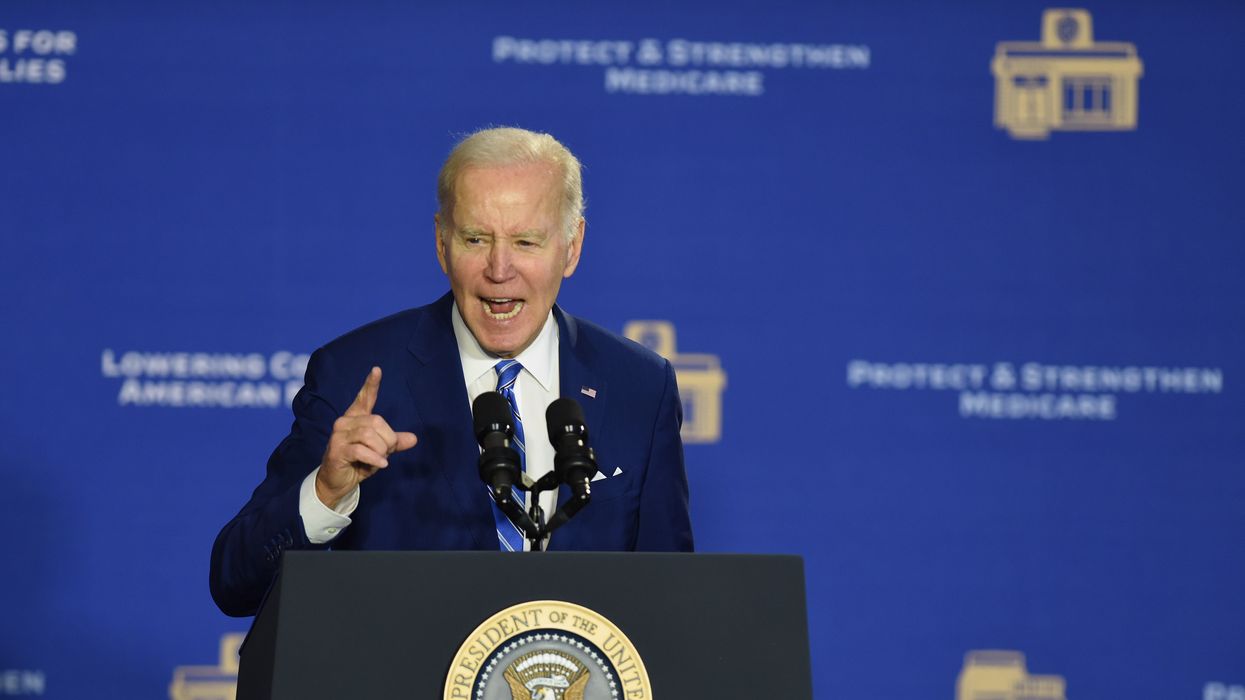 "MAGA Republicans on the Hill say the only way to be serious about preserving Medicare is to cut it," the president said. "Well, I think they're wrong."
President Joe Biden on Tuesday unveiled a plan to extend Medicare's solvency into the 2050s by raising taxes on high-income Americans and cutting prescription drug costs, a proposal that Biden presented as an alternative to GOP attacks on the healthcare program used by tens of millions of seniors.
"If the MAGA Republicans get their way, seniors will pay higher out-of-pocket costs on prescription drugs and insulin, the deficit will be bigger, and Medicare will be weaker," the president wrote in an op-ed for The New York Times. "The only winner under their plan will be Big Pharma. That's not how we extend Medicare's life for another generation or grow the economy."
According to an outline released by the White House on Tuesday morning, Biden's proposal would "extend the solvency of Medicare's Hospital Insurance (HI) Trust Fund by at least 25 years" by raising the Medicare tax rate from 3.8% to 5% on both earned and unearned income above $400,000.
"When Medicare was passed, the wealthiest 1% of Americans didn't have more than five times the wealth of the bottom 50% combined," Biden wrote Tuesday, "and it only makes sense that some adjustments be made to reflect that reality today."
The plan also proposes empowering "Medicare to negotiate prices for more drugs and bringing drugs into negotiation sooner after they launch," building on provisions of the Inflation Reduction Act that Biden signed into law last year. The White House plan would then credit the savings from the drug price reforms—an estimated $200 billion over 10 years—to the HI Trust Fund.
"Let's ask the wealthiest to pay just a little bit more of their fair share, to strengthen Medicare for everyone over the long term."
The Medicare plan is part of the president's sweeping fiscal year 2024 budget blueprint, scheduled for release later this week. The budget will likely include a range of administration proposals that don't stand a chance of clearing the Republican-controlled House.
In its 2022 report, the Board of Trustees for Social Security and Medicare projected that the HI Trust Fund—Medicare Part A—"will be able to pay scheduled benefits until 2028, two years later than reported" in 2021.
"At that time," the trustees report noted, "the fund's reserves will become depleted and continuing total program income will be sufficient to pay 90% of total scheduled benefits."
In his Times op-ed, Biden declared that "we should do better than that and extend Medicare's solvency beyond 2050."
"Let's ask the wealthiest to pay just a little bit more of their fair share, to strengthen Medicare for everyone over the long term," the president wrote. "This modest increase in Medicare contributions from those with the highest incomes will help keep the Medicare program strong for decades to come. My budget will make sure the money goes directly into the Medicare trust fund, protecting taxpayers' investment and the future of the program."
Biden put forth his plan as he continues to face progressive criticism for operating a pilot program called ACO REACH, which physicians warn could result in the privatization of traditional Medicare.
The president's plan also comes amid a debt ceiling standoff that Republicans are attempting to exploit to secure long-sought cuts to federal programs. House Republicans have also floated changes to Medicare, including an increase in the program's eligibility age.
"MAGA Republicans on the Hill say the only way to be serious about preserving Medicare is to cut it," Biden wrote in a Twitter post on Tuesday. "Well, I think they're wrong. I'm releasing my budget this week. In it, I'll propose a plan to extend the life of Medicare for a generation, without cutting benefits."
News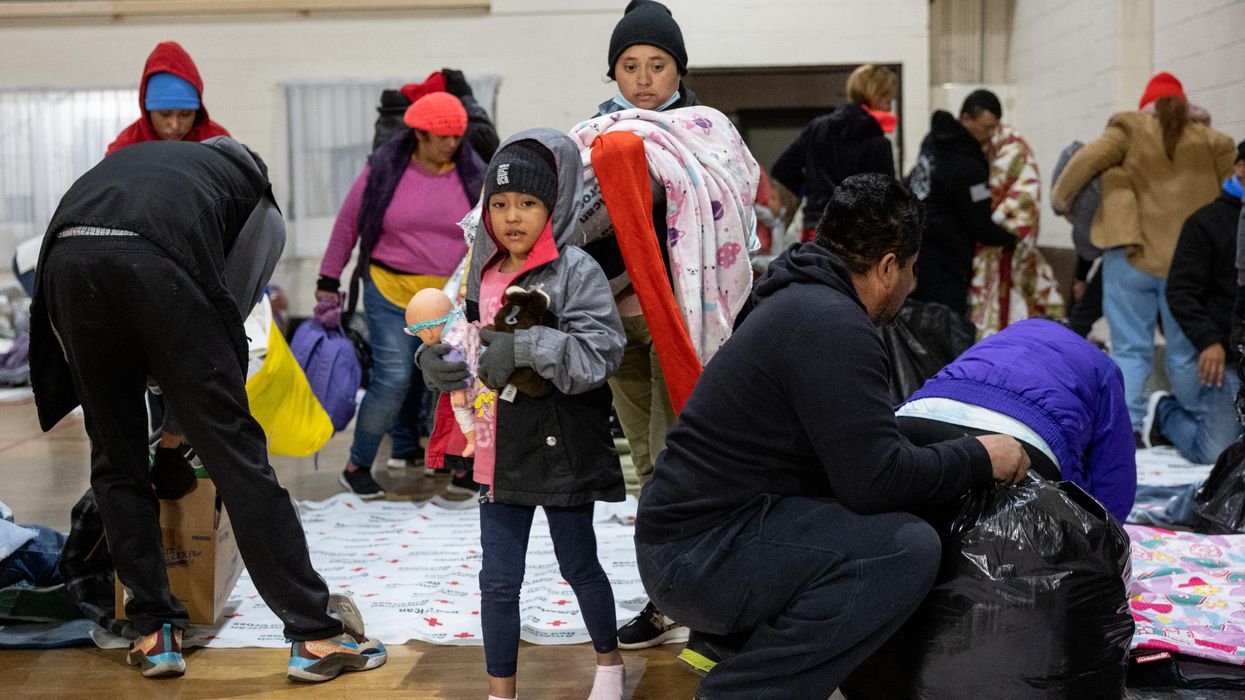 "I've got one word for them: unacceptable," responded one immigration attorney.
Multiple news outlets reported late Monday that the Biden administration is considering restarting migrant family detentions that were used extensively by previous administrations in an attempt to crack down on border crossings.
While "no final decision has been made," according toThe New York Times, "the move would be a stark reversal for President Biden, who came into office promising to adopt a more compassionate approach to the border after the harsh policies of his predecessor, former President Donald J. Trump."
Immigrant rights advocates were quick to warn Biden against following through with any plan to revive migrant family detentions, which the administration had largely shut down.
"I've got one word for them: unacceptable," wrote Aaron Reichlin-Melnick, policy director at the American Immigration Council.
"The thing about family detention is not only that it's cruel and inhumane," Reichlin-Melnick added, "but also that it was a money pit and absolutely useless as a 'deterrent.'"
Bob Libal, an immigration justice advocate and consultant with Human Rights Watch, said it is "absolutely shameful that this is even being considered again."
Both the Obama and Trump administrations made expansive use of family detention, with the latter attempting to rescind limits on how long children can be held in migrant detention facilities—an effort that was ultimately blocked in federal court.
On the campaign trail, Biden condemned the practice of family detention—as well as the separation of migrant families—as morally bankrupt, writing in a Twitter post: "Children should be released from ICE detention with their parents immediately. This is pretty simple, and I can't believe I have to say it: Families belong together."
But with the 2024 election looming, the Biden administration has moved to reinstate immigration policies that it previously denounced as cruel—including a Trump-era asylum ban—as it prepares for the May expiration of Title 42, another Trump administration policy that Biden has used to rapidly deport migrants.
\u201cNO NO NO NO NO NO. \n\n\u201cThe administration will continue to prioritize safe, orderly and humane processing of migrants,\u201d Luis Miranda, a department spokesman, said in a statement.\u201d\n\nFAMILY DETENTION IS INHERENTLY INHUMANE. BABY JAILS ARE INHUMANE. https://t.co/FajlFvBGKj\u201d

— Valeria Gomez (@Valeria Gomez) 1678151345
Reutersreported Monday that in addition to restarting family detentions, the Biden administration is "weighing reviving immigration arrests of migrant families within the United States who have been ordered deported."
"It's all on the table," an unnamed official told the outlet.
In the place of family detentions, the Biden administration has used ankle bracelets and other methods—decried as "digital prisons" by rights groups—to track migrant families as they move through the court system.
But as the Detention Watch Network has observed, the Biden administration did not end its contracts with facilities that were previously used to hold migrant families.
"Instead, following cues from the Obama administration, it converted the contract with Berks County to detain adult women and shifted its usage of the Dilley facility to detain single adults," the organization noted.
Citing one unnamed official, CNNreported Monday that the Biden administration is "looking at multiple options for how to handle migrant families at the southern border, not all of them involving family detention."
"Another source familiar with the deliberations added that among the options discussed are some that wouldn't involve detaining families in ICE facilities," CNN added. "This source said that family detentions would be limited to a small number of days—an attempt to set the policy apart from the Trump administration's handling of family detentions."
But it's not likely that rights groups and advocates would accept such an alternative.
"I was part of a legal team that sued to get access to the first family detention center that President Obama opened (in Artesia, N.M.)," Karen Tumlin, a civil rights litigator, recounted Monday. "Talking to families and kids detained at Artesia was one of the lowest points of my legal career. I can see the cribs lining the hallway now, families and babies crammed into tiny rooms."
"A family detention policy is a policy of adding trauma to trauma," Tumlin added. "It is painful to see this as a rumored proposal from the Biden administration."
News
SUPPORT OUR WORK.
We are independent, non-profit, advertising-free and 100%
reader supported.