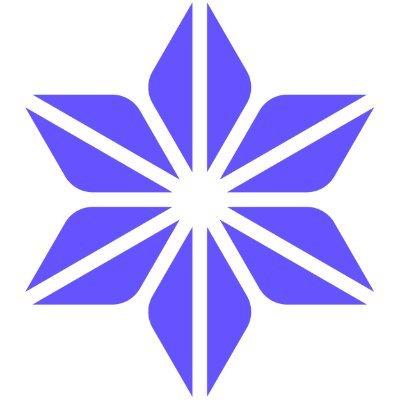 JVP Welcomes ACLU Challenge to Unconstitutional Anti-Boycott Legislation
WASHINGTON
Jewish Voice for Peace welcomes the challenge brought by the American Civil Liberties Union today against an unconstitutional law in Kansas aimed at silencing the movement for Palestinian rights.
In June of 2017, the state of Kansas passed legislation requiring state contractors to sign a statement certifying that they do not boycott Israel or "territories under its jurisdiction." The Kansas legislation requires state contractors to sign a statement certifying that they do not boycott Israel or "territories under its jurisdiction," including companies that do business in Israel or the illegal settlements. Not only does that mean that individuals are being pressured by the government to give up their right to express a political opinion, but it also means that the U.S. government is extending its political protection to Israel's illegal settlements.
After decades of peace processes and talks that have enabled status quo of Israeli occupation and domination to continue indefinitely, the call for boycott, divestment and sanctions offers a way for people around the world to participate in building the political pressure necessary to bring about freedom, justice and equality for Palestinians. Decades of occupation, displacement, continued settlement construction and suppression of human rights activists have made it clear that an international movement is necessary to help end Israel's violations of Palestinian rights.
Unfortunately the legislation being challenged in Kansas is just one example of a wave of similar legislation at both the state and federal levels. In Congress, the Israel Anti-Boycott Act (S.720/H.R. 1697) seeks to amend the Export Administration Act of 1979 to prohibit U.S. individuals and companies from taking action to comply with calls by the U.N. to boycott Israel or illegal Israeli settlements, with stiff penalties. H.R. 1697/S. 720 would provide legal support to illegal settlements and upend decades of established U.S. policy. The bill has been widely criticized, including by the American Civil Liberties Union and other civil liberties groups, for violating First Amendment protections for free speech and against political discrimination. Some Congressional leaders have withdrawn their support or announced opposition to this legislation following increased pressure from constituents.
Jewish Voice for Peace is a national, grassroots organization inspired by Jewish tradition to work for a just and lasting peace according to principles of human rights, equality, and international law for all the people of Israel and Palestine. JVP has over 200,000 online supporters, over 70 chapters, a youth wing, a Rabbinic Council, an Artist Council, an Academic Advisory Council, and an Advisory Board made up of leading U.S. intellectuals and artists.
(510) 465-1777
LATEST NEWS
"By embarking on mining in the deep sea without sufficient knowledge, we risk destroying unique nature, eradicating vulnerable species, and disrupting the world's largest carbon sink," said one advocate.
Calling on Norway to "live up to the responsibilities" it has as co-chair of an international panel on sustainable oceans, more than 30 climate and conservation organizations on Monday delivered a letter to nearly two dozen Norwegian embassies on all continents, intensifying global outcry over plans for deep-seabed mining in the Arctic.
The groups, including Greenpeace, Sustainable Ocean Alliance, and the Blue Climate Initiative, called on officials to abandon plans to open 281,000 square kilometers—an area nearly the size of the United Kingdom—to deep-sea mining, saying the world currently lacks "the robust, comprehensive, and credible scientific knowledge to allow for reliable assessment of impacts of deep-sea minerals extraction, including impacts on the planet's life-support systems and human rights."
Therefore, they said, the plan violates Norway's "ambition to act according to a knowledge-based and precautionary approach."

"By embarking on mining in the deep sea without sufficient knowledge, we risk destroying unique nature, eradicating vulnerable species, and disrupting the world's largest carbon sink," said Sofia Tsenikli, global campaign lead for the Deep Sea Conservation Coalition. "At a time when humanity is racing against the clock to tackle both the climate crisis and the biodiversity crisis, we should protect nature—not destroy it."
"European countries like France, Germany and Spain have taken a precautionary position, advocating a precautionary pause, a moratorium or a ban on deep-sea mining."

Mining companies have lobbied for deep-sea mining, claiming it is necessary to source cobalt and copper, but advocates have noted that the minerals are already found elsewhere on the planet and have warned that the mining process could disturb the habitat of thousands of marine species.
The advocates behind Monday's letter, which was delivered on the day Norway's parliament began its autumn session, noted that the country's co-chair on the High-Level Panel for a Sustainable Ocean Economy—Palau—is among a growing number of governments that have urged caution regarding deep-sea mining.
"European countries like France, Germany and Spain have taken a precautionary position, advocating a precautionary pause, a moratorium or a ban on deep-sea mining," wrote the groups. "Scientists, Indigenous groups, fisheries and seafood organizations, civil society organizations, and major businesses including Storebrand, BMW, and Google are all calling for a stop to deep-sea mining. The European Investment Bank has excluded deep-sea mining from its investments as it is deemed 'unacceptable in climate and environmental terms,' and the European Parliament has called for a moratorium multiple times."
The international coalition further called on Norwegian Prime Minister Jonas Gahr Støre to "step back from the brink of introducing this destructive industry and to support a global moratorium on deep sea mining."
The letter was sent a week after Greenpeace activists confronted Støre and other Norwegian Labour Party politicians with a 45-foot long octopus model that displayed a banner reading, "Don't destroy my home."
Greenpeace campaigners in Denmark shared on social media that on Monday, the letter was delivered by an activist dressed as a jellyfish.
"Norway opening for deep-sea mining while chairing the international Ocean panel, and committing to 100% sustainable use of its waters, is hypocrisy and risks destroying both ecosystems in the vulnerable Arctic and Norway's reputation internationally," said Louisa Casson, senior campaigner for the group's Stop Deep-Sea Mining campaign. "If Norway decides to proceed with their plans, they must give up their seat in the Ocean panel to a state that delivers on ocean protection."

News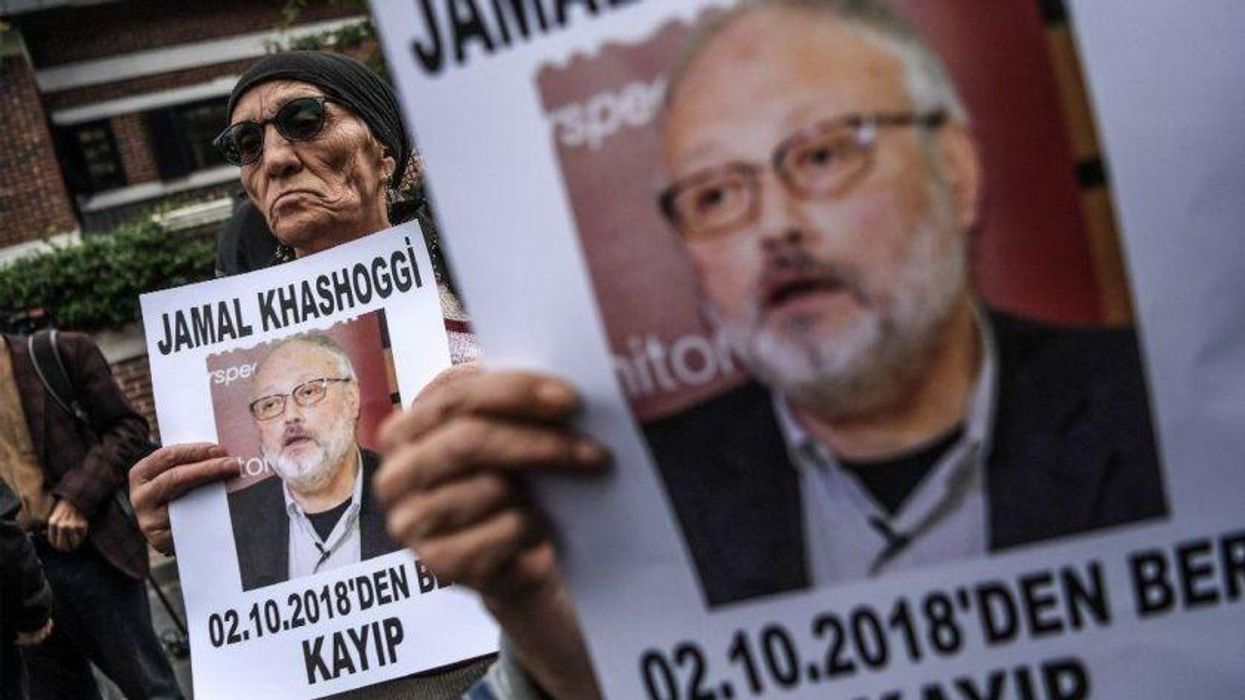 "Without meaningful accountability," said one advocate, "returning to business as usual after Khashoggi's murder will imperil free expression beyond Saudi Arabia."
Human rights advocates on Monday condemned the continued failure of international officials to hold accountable the people responsible for journalist Jamal Khashoggi's murder—including those at the top of Saudi Arabia's government—as his former colleagues and loved ones marked the fifth anniversary of the brutal killing.
Amnesty International secretary general Agnes Callamard was serving as the United Nations special rapporteur on extrajudicial, summary, or arbitrary executions at the time of Khashoggi's murder at the Saudi consulate in Istanbul on October 2, 2018, and authored a report in 2019 that stated his death was "a pre-meditated extrajudicial killing for which the state of Saudi Arabia is responsible."
On Monday, Callamard said that with European and U.S. officials having reopened diplomatic relations with Saudi Arabia, "the path to justice for his killing remains fully blocked."'
"Khashoggi's enforced disappearance, torture, and extrajudicial execution are crimes under international law, which must be urgently investigated and may be prosecuted by any state through universal jurisdiction," said Callamard. "It is appalling that instead of pushing for justice for his murder, the international community continues to roll out the red carpet for Saudi Arabia's leaders at any opportunity, placing diplomatic and economic interests before human rights."
Two years after the U.N.'s analysis of Khashoggi's killing, the U.S. released an intelligence report showing that Saudi Crown Prince Mohammed bin Salman personally approved the murder, in which 15 high-level agents flew to Istanbul to carry out the "capture or kill" operation.
The release of the report signaled to many at the time that the Biden administration was prepared to hold the Saudi government to account for killing Khashoggi, who wrote critically about the repressive regime as a Washington Post columnist.

But as Democracy for the Arab World Now (DAWN), a nonprofit founded by Khashoggi, noted Monday, while some U.S. lawmakers have "maintained their commitment to accountability," the U.S. has since expanded arm sales and offered a security guarantee to the Saudis in exchange for normalized relations with Israel. British and French leaders have also reopened friendly relations with bin Salman, appearing to accept the crown prince's claim that unspecified individuals have been "prosecuted" for the killing.
"We need to connect the dots and understand that failing to hold Saudi Arabia accountable for the extraterritorial murder of Khashoggi encourages other governments to believe that they too can get away with it, which is exactly what India's reported murder of a Canadian citizen this year demonstrates," said Sarah Leah Whitson, executive director of DAWN. "If democratic governments fail to protect journalists and activists living in their own countries from foreign attacks, our own press and societies will be the victims, and our own democracies will lose."
The group expressed gratitude for efforts by civil society groups and local governments to honor Khashoggi's memory and his family's fight for justice, including the unveiling of Jamal Khashoggi Square across from the Saudi Consulate in Los Angeles on Monday evening. Whitson and DAWN advocacy director Raed Jarrar were scheduled to deliver remarks.
"Five years after this heinous crime, we persist in demanding justice and accountability from the Saudi government and are moved by the global efforts to commemorate Khashoggi's life and legacy," said Whitson. "If the Saudi government spent a fraction of the billions it is spending to sanitize its disastrous human rights record on real reforms and accountability, everyone—from Saudi citizens to people around the world—would be better off."
Lamenting that there is "still no justice" for the journalist, Amnesty reiterated its call "for an international, independent, and impartial investigation into Khashoggi's killing," with those responsible brought to justice in fair trials.
The group was among those noting that while the murder has been largely brushed aside by authorities around the world, the Saudi government is continuing its "relentless crackdown on freedom of speech with complete impunity," including a death sentence for a retired teacher in July over social media posts in which he criticized the human rights record and corruption of the kingdom.
"Five years after Jamal Khashoggi's brutal murder, there has been no justice and no meaningful accountability, with dire consequences for writers worldwide," said Justin Shilad, Middle East and North Africa research and advocacy lead for free expression advocacy group PEN America. "Under Crown Prince Mohammed bin Salman, Saudis are being sentenced to death or decades in prison for social media posts. Beyond the kingdom's borders, the lack of justice in Khashoggi's case has laid the groundwork for transnational repression becoming institutionalized worldwide."
"Without meaningful accountability," said Shilad, "returning to business as usual after Khashoggi's murder will imperil free expression beyond Saudi Arabia."

News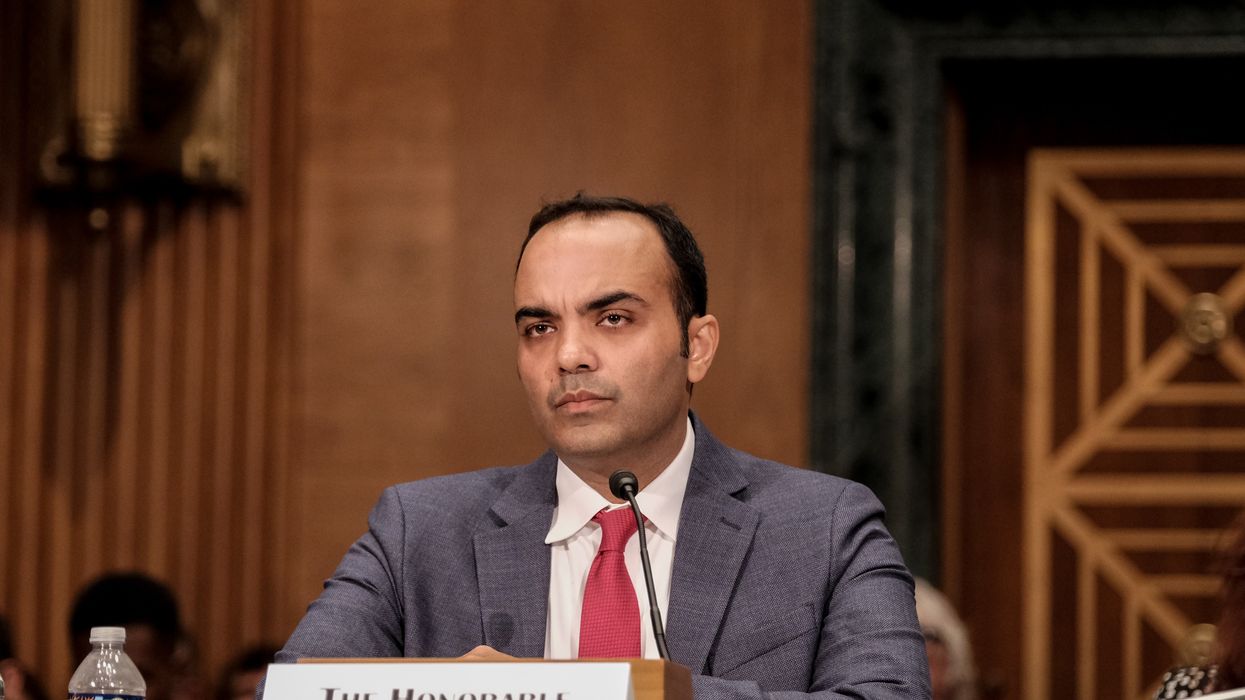 "How the court rules, and the relief it orders, will have enormous implications for the future of the agency, the validity of its past rules and enforcement actions, and its ability to continue protecting consumers."
The corporate forces that have been gunning for the Consumer Financial Protection Bureau since its creation more than a decade ago are set to have their moment before the U.S. Supreme Court on Tuesday, with the justices poised to hear a predatory payday lending group's challenge to the agency's funding mechanism on the second day of their new term.
The case—Consumer Financial Protection Bureau v. Community Financial Services Association of America, Limited—poses an existential threat to the CFPB, which has aggressively pursued corporate criminals under the leadership of director Rohit Chopra, who has been dubbed "Wall Street's most hated regulator."
Depending on the scope of the Supreme Court's decision, the outcome of the case could have consequences that reach far beyond the consumer agency's budget, potentially throwing the U.S. mortgage market into chaos and undermining other regulatory agencies and federal programs—including Medicare and Social Security.
"How the court rules, and the relief it orders, will have enormous implications for the future of the agency, the validity of its past rules and enforcement actions, and its ability to continue protecting consumers against fraud and abuse in the sale of a broad range of financial products and services, from payday loans to mortgages and credit cards," Stephen Hall, legal director and securities specialist at Better Markets, said Monday.
"The case also threatens the viability of other critically important agencies that have essentially the same funding structure that fuels the CFPB, including the Federal Reserve and the other banking regulators," Hall added.
Last year, 5th Circuit Court of Appeals—a federal panel composed entirely of judges appointed by former President Donald Trump—ruled that the CFPB's funding structure is unconstitutional. Unlike other federal agencies, the CFPB's funding comes from the Federal Reserve system, not congressional appropriations, making it less subject to annual political fights and right-wing austerity sprees.
The CFPB appealed the ruling, which was authored by a judge who received donations from the banking industry when he was a Mississippi state lawmaker.

As The New York Timesobserved Sunday, the 5th Circuit didn't just take aim at the CFPB's funding mechanism.
"It concluded that all actions taken by the bureau in its 12-year existence should be 'rewound,'" the newspaper reported. "If the Supreme Court agrees that the bureau's funding is improper, it could, at minimum, force the agency to rely on congressional appropriations. Or the court could follow the 5th Circuit's suggestion and obliterate everything the agency has done to date."
The plaintiffs in the case, which brought their challenge in response to a CFPB rule targeting the abusive activities of payday lenders, contend that the bureau's funding structure violates the Constitution's appropriations clause because it falls outside the annual congressional appropriations process—a claim that legal experts say is both "wrong" and "incredibly dangerous."
Such reasoning, if accepted by the U.S. Supreme Court, "would invite challenges to a host of other federal financial regulators and could wreak havoc on the nation's economy," Brianne Gorod, Brian Frazelle, and Alex Rowell of the Constitutional Accountability Center argued last year.
"And nothing in the law requires this result: The decision is at odds with constitutional text and history, Supreme Court precedent, and long-standing historical practice," they added.
Last week, the watchdog group Americans for Financial Reform (AFR) stressed that "all bank regulators and numerous other agencies and programs likewise rely on funding outside annual appropriations, such as Social Security and Medicare."
"If the Supreme Court does not turn back this unprecedented interpretation of the Constitution, it will put all of these government agencies at the mercy of the increasingly unpredictable annual appropriations process," said Elyse Hicks, consumer policy counsel at AFR. "The gears behind important financial regulatory and rulemaking work would grind to halt any time Congress reached a budgetary impasse. The judiciary too could find itself unable to meet its financial obligations during a government shutdown."
"Justices Thomas and Alito are shamelessly thumbing their noses at judicial ethics, living the high life on GOP billionaires' dime."
The Supreme Court is set to hear the case in the midst of a corruption crisis largely stemming from the activities of two right-wing justices: Samuel Alito and Clarence Thomas.
Throughout 2023, ProPublica and other outlets have published a number of bombshell stories detailing the undisclosed gifts the two judges have received from billionaires who have had business before the Supreme Court.

Vishal Shankar, a senior researcher at the Revolving Door Project, noted in The American Prospect on Monday that "hedge fund billionaire Paul Singer—who took Alito on a luxury Alaska fishing trip—holds at least $90 million in financial companies overseen by the CFPB."
Shankar also pointed to Thomas' ties to the Horatio Alger Association, an elite circle that the justice has granted extraordinary access to the Supreme Court.

"According to a review of the Alger Association's members conducted by the Revolving Door Project, at least 18 Alger members have either previously expressed an interest in weakening the CFPB or stand to gain from the court gutting the bureau," Shankar wrote, specifically naming Chamber of Commerce CEO Tom Donohue, Berkshire Hathaway executive Gregory Abel, and John Canning, co-founder of the private equity firm Madison Dearborn Partners.
CFPB v. CFSA is one of a number of cases before the Supreme Court that pose major threats to democracy, fundamental freedoms, and basic government functions, advocates say.

"The court is set to rule on a series of issues critical to our rights and our democracy, from gun violence prevention to the rights of Americans with disabilities, from racist gerrymandering to the ability of the government to protect consumers and enact the will of democratically elected representatives," the Just Majority coalition said in a statement Monday.
"While we do not know how any individual case will be decided," the coalition added, "we know we urgently need structural court reform, including a binding code of ethics and Supreme Court expansion, to make sure the court considers the rights of all Americans, not just billionaires who can buy special access."
One of the pending cases, Loper Bright Enterprises v. Raimondo, threatens to gut the federal government's ability to constrain the destructive activities of fossil fuel companies and other corporations. The plaintiffs in the case have seen vocal support from right-wing, industry-backed groups, including the Cato Institute—which was co-founded by the billionaire oil tycoon Charles Koch.

Last month, ProPublicarevealed that Thomas has attended at least two Koch network donor events during his tenure on the Supreme Court.

"The Roberts court is unchecked and unbalanced," Brett Edkins, managing director of policy and political affairs at Stand Up America, said Monday. "Justices Thomas and Alito are shamelessly thumbing their noses at judicial ethics, living the high life on GOP billionaires' dime. While they bask in luxury, the court's conservative supermajority is ruthlessly stacking the deck in favor of the wealthy and powerful, while chipping away at the freedoms of everyday Americans."
"As this term begins," said Edkins, "it's clear that it's time for a shake-up."
News
Independent, nonprofit journalism needs your help.
Please Pitch In
Today!