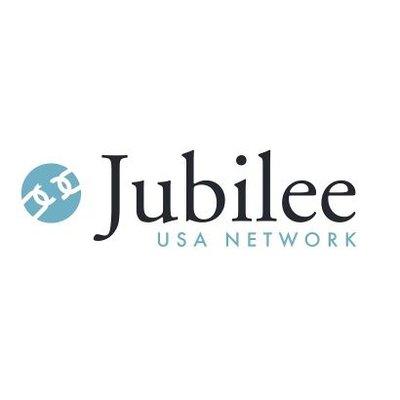 For Immediate Release
Contact:
Email:,coord(at)jubileeusa.org
FIFA Scandal Highlights Corruption in Global Financial System
US Banks Named in FIFA Indictment
WASHINGTON
The President of international soccer's governing body, the Federation Internationale de Football Association (FIFA), is resigning amid corruption allegations. Sepp Blatter led FIFA for 17 years before resigning June 2 after winning re-election to another term as the organization's leader. Just before his resignation, Swiss authorities arrested seven FIFA executives as part of an FBI probe that indicted 14 people on bribery and corruption charges. Twenty-six banks are named in the indictment, including major US firms such as Citigroup and JP Morgan Chase.
"This level of corruption was only possible with the complicity of the global banking system," said Eric LeCompte, executive director of the religious development organization Jubilee USA Network. "The FIFA scandal shines a light on how corruption is protected and supported by US banks."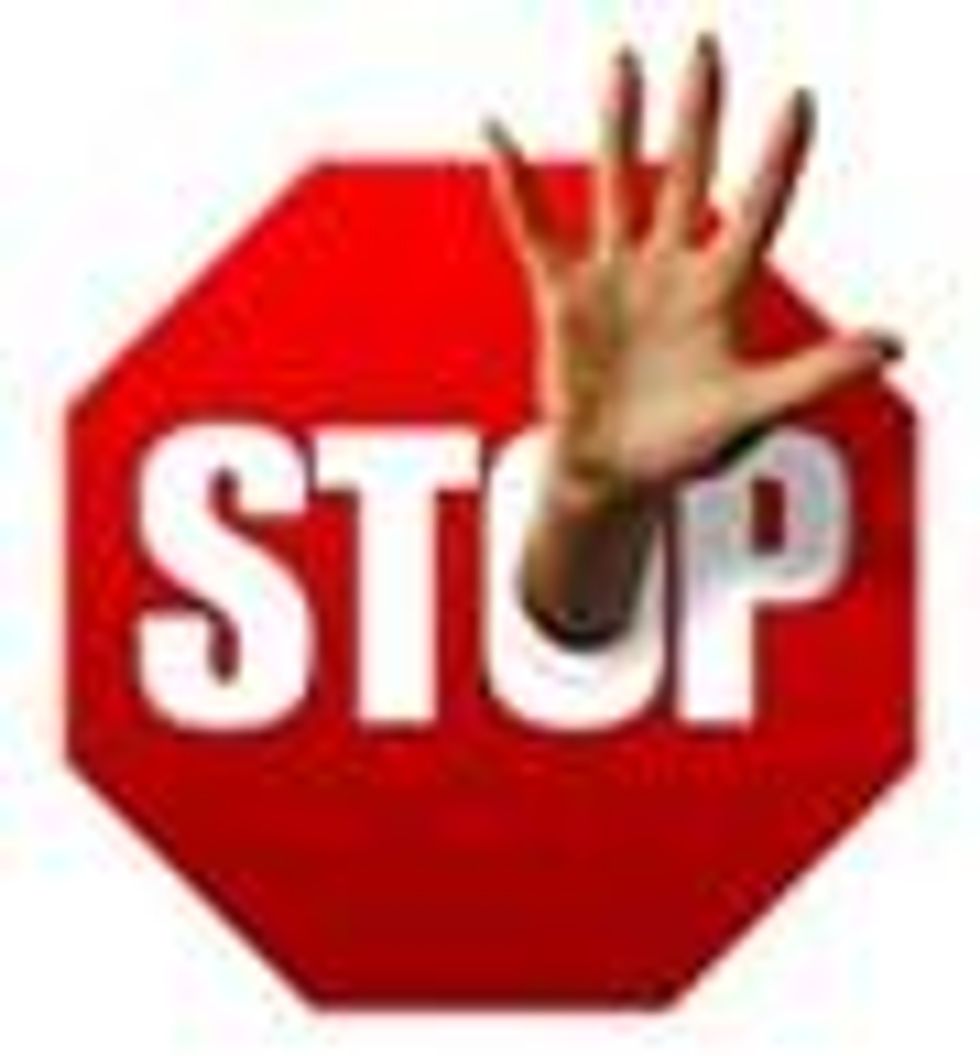 We Interrupt This Article with an Urgent Message!
Common Dreams is a not-for-profit organization. We fund our news team by pooling together many small contributions from our readers. No advertising. No selling our readers' information. No reliance on big donations from the 1%. This allows us to maintain the editorial independence that our readers rely on. But this media model only works if enough readers pitch in.
We urgently need your help today.
If you support Common Dreams and you want us to survive, your gift today is critical.
Please give now to our Mid-Year Fundraiser!
The corruption and bribery charges relate in part to FIFA's process for awarding world cups to host nations. Authorities are investigating South Africa's 2010 World Cup as well as upcoming World Cups in Russia in 2018 and Qatar in 2022. More than $150 million in FIFA bribes flowed through the US financial system, but in only one instance did a bank reject a money transfer out of suspicion. While US investigators are still determining if any banks broke US law, experts indicate that the transactions were likely structured to avoid triggering US anti-money laundering alarms.
The indictment also alleges that defendants used shell companies to move bribe money around the globe. The United States is currently one of the easiest countries in the world in which to open a shell company without disclosing the company's true owner. Jubilee USA supports bipartisan legislation to address shell companies - the Incorporation Transparency and Law Enforcement Assistance Act.
"We need stronger transparency laws to ensure that criminals can't move money around the world," noted LeCompte. "There is bipartisan legislation to do just that and Congress should pass it immediately."
The developing world loses nearly $1 trillion each year to corruption, crime and tax evasion. Those losses, called "illicit financial flows," are largely facilitated by gaps in international money-laundering and transparency rules. In 2012, developing countries lost more than 10 times as much to illicit financial flows as they received in official development assistance, according to the US-based research and advocacy organization Global Financial Integrity.
"Corruption destabilizes our global economy and hurts the poor most of all," stated LeCompte. "The religious community prays that the sins of FIFA bring about a more transparent, stable world."
Jubilee USA Network is an interfaith, non-profit alliance of religious, development and advocacy organizations. We are 75 U.S. institutions and more than 750 faith groups working across the United States and around the globe. We address the structural causes of poverty and inequality in our communities and countries around the world.
(202) 783-3566
LATEST NEWS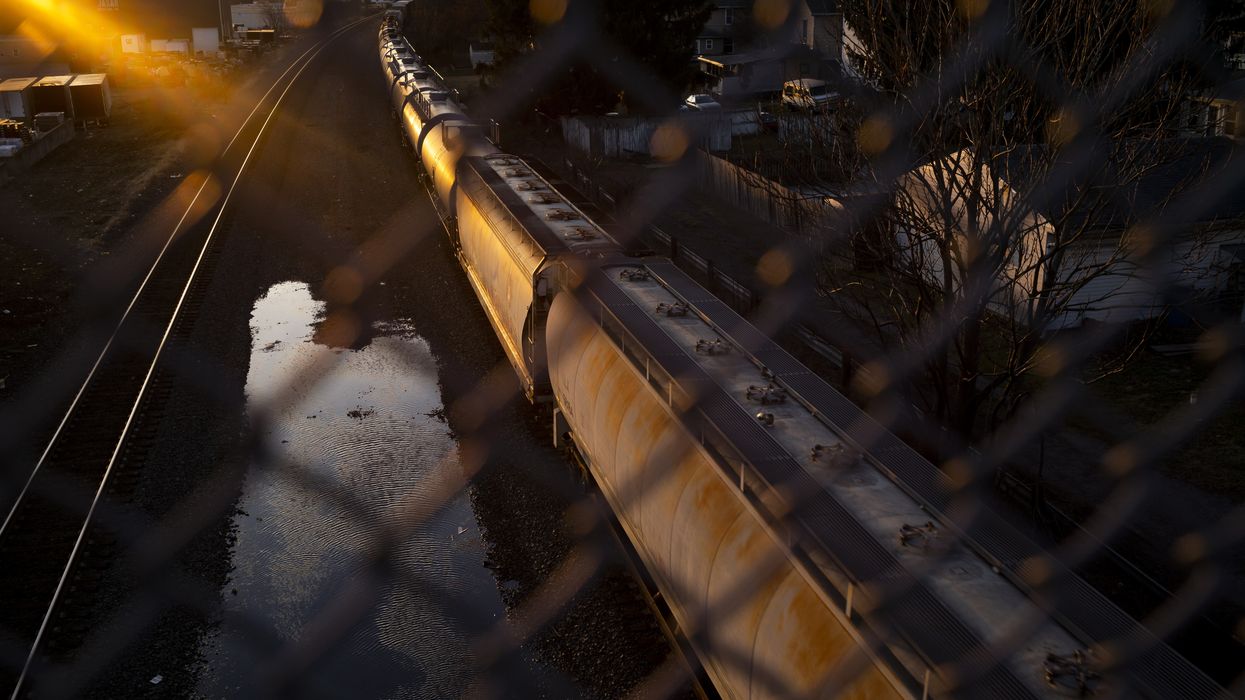 "We need systemic reforms to stop the petrochemical industry from having carte blanche to profit off of poisoning people and the planet," says the international Break Free From Plastic alliance.
One month after a fiery train crash in East Palestine, Ohio sparked an ongoing environmental and public health crisis, an anti-plastic coalition on Friday highlighted how the petrochemical industry poisons communities across the United States and called for "systemic change."
The Norfolk Southern-owned train that derailed and ignited near the Ohio-Pennsylvania border on February 3 was overloaded with hazardous materials, many of them derived from fossil fuels. To avert a catastrophic explosion, authorities released and burned vinyl chloride—a carcinogenic petrochemical used to make plastic—from five tanker cars, provoking residents' fears about the long-term health impacts of toxic air pollution and groundwater contamination.
"This is a plastics and petrochemical disaster," the global Break Free From Plastic (BFFP) coalition said Friday in a statement.
According to the coalition:
A preliminary report by the National Transportation Safety Board (NTSB) found that the train derailment was caused by a hot axle that heated one of the train cars carrying polypropylene plastic pellets, according to NTSB Chair Jennifer Homendy. These plastic pellets serve as the pre-production materials that corporations manufacture into shampoo bottles, plastic cups, and other single-use items. The highly combustible, fossil fuel-derived pellets ignited the initial fire aboard the Norfolk Southern train, which led to its derailment.

In addition to the pellets, yet another plastic building block is at the heart of this disaster: vinyl chloride. Vinyl chloride is a known human carcinogen used almost exclusively to produce polyvinyl chloride, also known as PVC plastic, which is often turned into pipes, flooring, shower curtains, and even plastic food wrap. Not only is vinyl chloride toxic and harmful itself, Norfolk Southern's burning of the chemical likely resulted in dioxins, one of the most persistent and toxic chemicals, even at low levels of exposure.

In response to public pressure, the U.S. Environmental Protection Agency (EPA) on Thursday ordered Norfolk Southern to test for dioxins, a class of highly toxic industrial byproducts that the agency had previously opted to ignore in the East Palestine disaster zone.
"While we're glad to see this announcement, we wish it had come sooner," said Graham Hamilton, U.S. policy officer at BFFP. "Justice delayed is justice denied, and we expect more from an administration that claims to prioritize environmental justice."
Mike Schade, director of Toxic-Free Future's Mind the Store campaign, said that "the EPA must not only test for dioxins in soil, but also in indoor dust, sediments, fish, and on farms impacted by the massive plume."
"Importantly, the EPA should be conducting the testing itself and/or hiring independent scientists to test for dioxins, rather than requiring the community of East Palestine to rely on Norfolk Southern for that accountability," said Schade.
"This disaster is yet another painful reminder of the dangers of making, transporting, using, and disposing of chemicals in plastics, especially polyvinyl chloride (PVC) plastic," Schade added. "Governments, retailers, and brands must redouble their efforts to phase out PVC plastic and other highly hazardous plastics and chemicals and move towards safer solutions."
The U.S. is home to more than 1,000 train derailments per year, and according to one estimate, the country is averaging one chemical disaster every two days.

Low-income communities in the Ohio River Valley and along the Gulf Coast are disproportionately harmed by the petrochemical industry.
"These communities subsidize the cost of cheap disposable plastic at the fenceline of oil rigs, petrochemical plants, incinerators, and the trains and trucks used for transporting the toxic and deadly chemicals," said Yvette Arellano, the founder and director of Fenceline Watch, a Texas-based advocacy group and BFFP member.
"The price we pay is with our lives, from shortened lifespans [to] reproductive harm [and] developmental issues; these toxics trespass our bodies and harm our communities for generations," added Arellano, whose organization helped pressure the EPA to halt the 1,300-mile shipment of contaminated wastewater from East Palestine to the Houston area, where it had been slated to be injected underground.
"The petrochemical industry is inherently unsafe. Even standard operations pollute and damage communities, and regulators continue to fail to do the bare minimum to hold polluters accountable."
As BFFP pointed out, the ongoing East Palestine disaster "is not the only petrochemical crisis" hurting residents of the Ohio River Valley.
"Less than 15 miles from the derailment site," a new Shell facility in Beaver County, Pennsylvania "has received numerous violations and exceeded its annual emissions limits since coming online in November of 2022," the coalition pointed out.
As Andie from the Eyes on Shell watchdog group observed: "With the community already on edge, just one week following the release and burn in East Palestine, Shell activated an enormous emergency flare which, without warning, continued flaring for hours. The derailment and emergency flare are terrifying reminders of the risks the petrochemical industry poses to our community every single day."
Earthworks campaigner Anaïs Peterson stressed that "the petrochemical industry is inherently unsafe."
"Even standard operations pollute and damage communities," said Peterson, "and regulators continue to fail to do the bare minimum to hold polluters accountable."
Amanda Kiger of River Valley Organizing (RVO)—a Columbiana County-based group that has been working to support East Palestine residents since the derailment—said that "nobody should have their entire lives upended because Norfolk Southern and makers of these hazardous chemicals put their profits ahead of the safety of our communities and our country."
"With people developing rashes and breathing problems, it's clear people are still being exposed to dangerous chemicals," said Kiger. "Norfolk Southern should give residents the resources to relocate and should pay for independent testing of the soil, water, and air, as well as medical exams and follow-up for years to come."
Ultimately, BFFP argued, "we need systemic reforms to stop the petrochemical industry from having carte blanche to profit off of poisoning people and the planet."
Despite BFFP's demands for a robust, legally binding global plastics treaty that prohibits corporations from manufacturing an endless stream of toxic single-use items, Inside Climate Newsreported this week that the initial proposal from the Biden administration's delegation to the United Nations was described as "low ambition" and "underwhelming" because it "sidesteps calls for cuts in production, praises the benefits of plastics, and focuses on national priorities versus global mandates."
News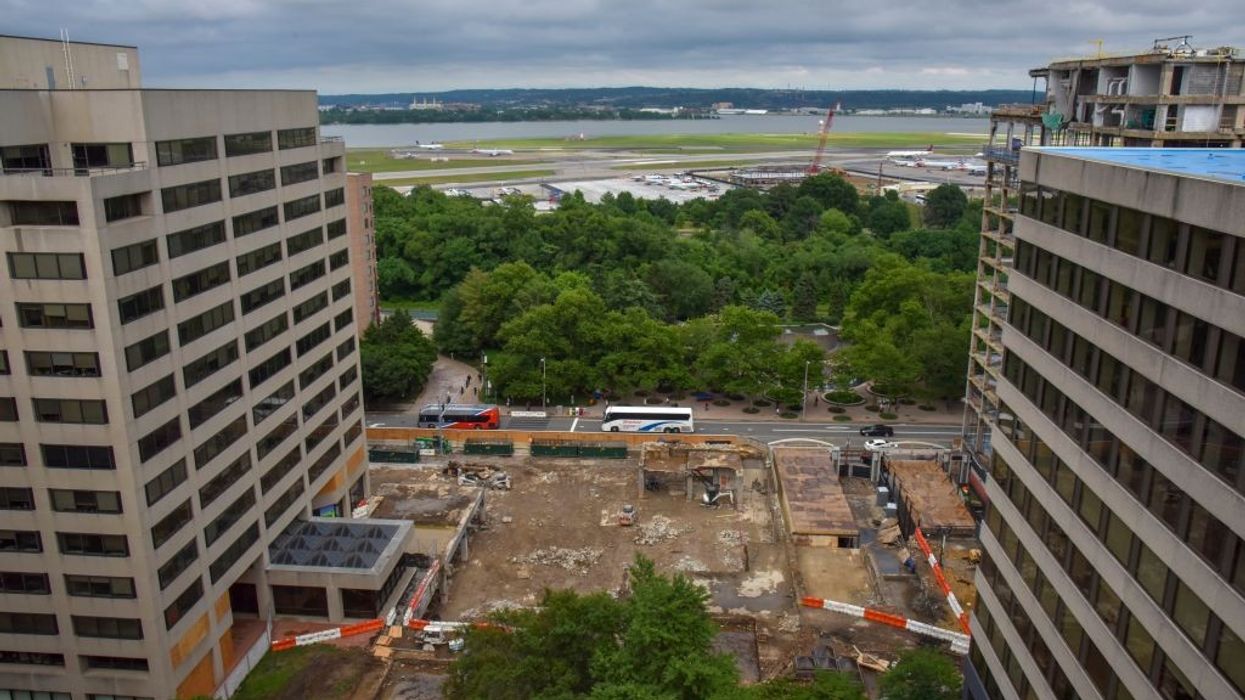 The Democrat said those who opposed the company's project in Queens protected New Yorkers "from a scam deal to drain public dollars from schools and infrastructure in exchange for empty promises" of jobs.
After Amazon on Friday confirmed plans to pause construction on its second headquarters near Washington, D.C., Congresswoman Alexandria Ocasio-Cortez expressed vindication over her 2018 opposition to the tech giant's initial plan to build part of HQ2 in New York City.
Following political leaders across the country engaging in what critics called "corporate bribery," offering Amazon tax breaks and other incentives to build in their communities, the company chose to split the project between Arlington, Virginia, and the Long Island City neighborhood of Queens. However, Amazon halted plans for the NYC campus in response to local backlash.
Among the opponents was Ocasio-Cortez (D-N.Y.), who said in a series of tweets Friday, "In the end, we were right."
\u201cI know I\u2019ll never get an apology for that time, but it was worth it.\n\nWe protected NYers from a scam deal to drain public dollars from schools & infrastructure in exchange for empty promises of \u201cAmazon jobs\u201d w/ 0 guarantees or guardrails. Sadly, cities who took it are suffering.\u201d

— Alexandria Ocasio-Cortez(@Alexandria Ocasio-Cortez) 1677864163
Slate politics writer Alexander Sammon on Friday expressed hope that Ocasio-Cortez, New York State Senate Deputy Leader Michael Gianaris (D-12), "and the small handful of Democratic politicians who had enough courage to stick their necks out and oppose this bullshit in 2018 take a nice, long victory lap today."
"This was not at all a safe position when they took it," Sammon said. "And it was thankless one—as is often the case, the consequences for the marks and corporate bootlickers who embraced [former CEO Jeff] Bezos and Amazon will be nonexistent."
In response to reporting by Bloomberg, which broke Friday's news, Gianaris tweeted that "maybe a multibillion-dollar subsidy for the biggest corporation in the world to build an office was a really bad idea after all."
Gianaris added in a statement that "Amazon's announcement shows once again that paying off a historically wealthy corporation with massive subsidies to make a single office siting decision is bad policy. It also demands we take a different approach to the use of public dollars that does not rely on providing scarce resources to those who actually need them least while continuing to shortchange the services that would actually help people's lives improve."

\u201camazon wanted $3.5 billion in benefits from NY to build this thing they've stopped building\n\n@AOC was right \ud83d\udc85\u201d

— Max Kennerly (@Max Kennerly) 1677859517
Amazon has nearly finished phase one of HQ2 construction, a pair of office towers, and plans to move employees into that development, Metropolitan Park, in June. However, phase two—PenPlace, set to be built across the street with three towers, a corporate conference center, and other features such as a garden—is now on hold indefinitely.
"We're always evaluating space plans to make sure they fit our business needs and to create a great experience for employees," John Schoettler, who leads Amazon's global real estate portfolio, told Bloomberg. "And since Met Park will have space to accommodate more than 14,000 employees, we've decided to shift the groundbreaking of PenPlace out a bit."
The move comes amid Amazon's biggest-ever wave of job cuts, impacting 18,000 people globally, and after CEO Andy Jassy last month announced the company would require most employees to return to the office at least three days per week come May.

"Our second headquarters has always been a multiyear project, and we remain committed to Arlington, Virginia, and the greater capital region—which includes investing in affordable housing, funding computer science education in schools across the region, and supporting dozens of local nonprofits," Schoettler added. "We appreciate the support of all our partners and neighbors, and look forward to continuing to work together in the years ahead."
Congressman Don Beyer (D-Va.) on Friday said that Amazon staff made similar assurances to him directly. He urged the Seattle-based company to "promptly update leaders and stakeholders about any new major changes in this project, which remains very important to the capital region."
News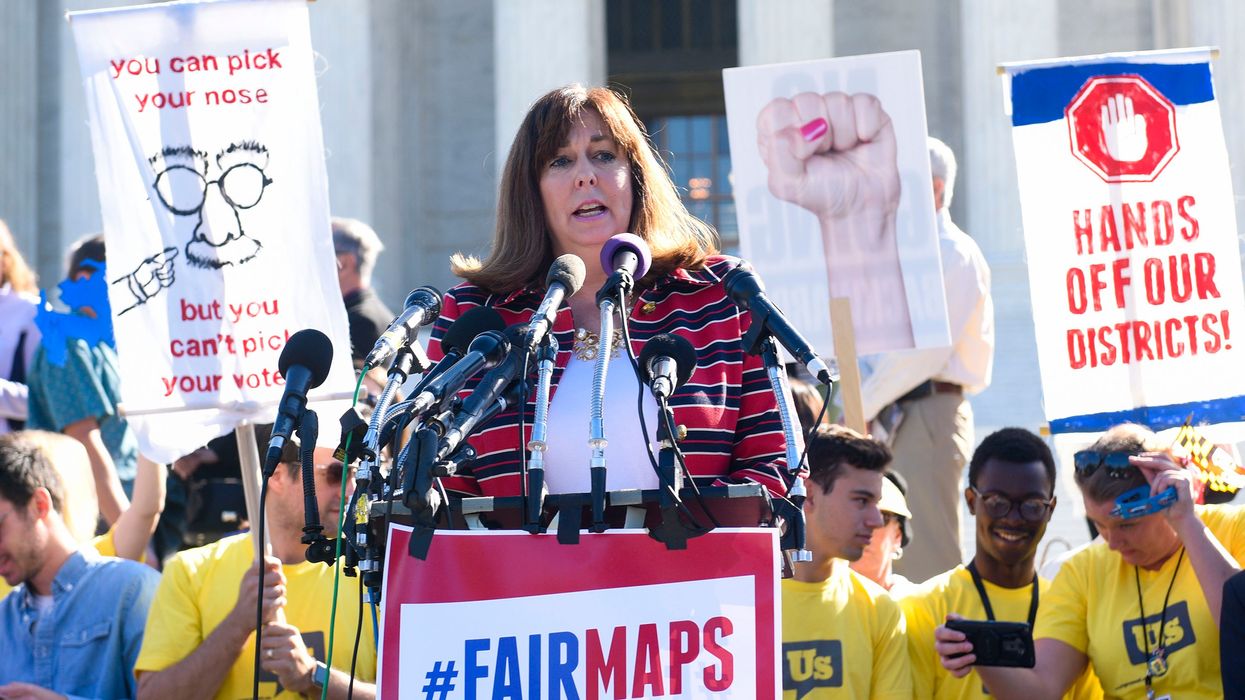 "Her tireless work on behalf of women, workers, and marginalized communities will have a lasting impact," said End Citizens United.
Progressive groups and activists showed an outpouring of love and admiration for Karen Hobert Flynn, the president of Common Cause, after her death from an undisclosed cause was reported by the pro-democracy group on Friday.
Hobert Flynn, who joined Common Cause in 1985 as an organizer and program director, was named president of the watchdog in 2016 after serving as executive director and chair of the group's Connecticut branch.
"Today, democracy lost one of its fiercest defenders: Karen Hobert Flynn," Common Cause board chair Martha Tierney said in a statement.
"A trailblazer and powerful advocate, Karen dedicated her career to reforming our government so it served everyone," Tierney noted. "Under her leadership of Common Cause in Connecticut, she secured landmark reforms—including winning Connecticut's groundbreaking full public finance system, numerous ethics laws, and disclosure laws."
\u201cToday, democracy lost one of its fiercest defenders: Karen Hobert Flynn. \n\nMay her memory give us strength as we carry forward her legacy.\u201d

— Common Cause (@Common Cause) 1677870914
Tierney continued:
During turbulent times for our country and our organization, she led Common Cause with tenacity and grace, never backing down from holding the White House accountable and never losing sight of the non-partisan vision for a more inclusive and representative democracy...

In her last year of life, she led a national coalition in the fight to protect and strengthen the right to vote for all and oversaw the largest national non-partisan election protection program for the 2022 midterms. Within Common Cause, she started the 50-year-old organization's process to become a more equitable workplace and doubled down on the commitment to secure an inclusive democracy for all.
"May her memory give us strength as together we carry forward her legacy of fighting for a government that lives up to the ideals of its people," Tierney added.
Other progressives also remembered Hobert Flynn's life and work.
"Such devastating news today with the loss of Common Cause's Karen Hobert Flynn," wrote Citizens for Responsibility and Ethics in Washington president Noah Bookbinder. "A great person and a fierce leader in the fight for democracy. Heartbreaking."
\u201cDeeply saddened to hear the news of Karen Hobert Flynn\u2019s passing. Karen was a democracy champion and leaves a legacy that we aspire to match. She will be so very missed.\u201d

— American Constitution Society (@American Constitution Society) 1677877920
The Leadership Conference on Civil and Human Rights tweeted that "we're so deeply saddened to learn of the passing of Karen Hobert Flynn—a brilliant leader, dedicated advocate, and fierce defender of our democracy."
The National Disability Rights Network hailed Hobert Flynn as "a fierce civic advocate" who "will be missed by friends, family, and all who fight to make our democracy stronger."
End Citizens Unitedremembered a "remarkable individual who touched the lives of so many in the fight to protect democracy."
"Her tireless work on behalf of women, workers, and marginalized communities will have a lasting impact," the group added.

News
SUPPORT OUR WORK.
We are independent, non-profit, advertising-free and 100%
reader supported.