For Immediate Release
Contact:
Tel: +1-212-216-1832,Email:,hrwpress@hrw.org
US: Prevent Prison Rape
National Commission Releases Report and Standards
NEW YORK
The new report and standards on prison rape - released today by the National Prison Rape Elimination Commission - challenge prison officials to end this devastating and all too prevalent human rights violation, Human Rights Watch said. Although a growing number of prison authorities are trying to curb sexual violence and hold perpetrators accountable, the commission report makes clear that tens of thousands of prisoners are still raped each year by staff and by other prisoners because officials have not instituted basic measures to protect them.
The commission was created under the National Prison Rape Elimination Act of 2003 (PREA), which Human Rights Watch research on prison sexual violence helped bring about. Jamie Fellner, senior counsel for the US Program of Human Rights Watch, is one of its eight members. Reflecting extensive consultation with many stakeholders - including survivors of prison abuse, corrections officials, researchers, and advocates - the commission insists that rape is not inevitable behind bars.
"Rape is all too predictable when prison authorities don't pay attention or don't care," said Fellner. "The history of prison rape is a history of officials who denied the problem existed, tolerated it, or thought nothing could be done to stop it. The commission's work makes clear that such attitudes should have no place in the American prison system."
Under the terms of the legislation, the attorney general of the United States will decide whether to adopt the standards set out in the report. If he does, they will become mandatory for federal prisons, and states that do not adopt them will lose some of their federal prison funding. Courts will no doubt use the standards as a benchmark for determining whether prison officials have satisfied their constitutional obligations to protect prisoners.
"Attorney General Eric Holder can single-handedly make a stunning contribution to the safety of US prisons," said Fellner. "By adopting these standards, he can start the ball rolling to make widespread prison rape a thing of the past."
In groundbreaking reports, Human Rights Watch documented the failure of correctional leaders to take prison rape seriously. Complaints of rape were not investigated; victims who reported rape often suffered retaliation by the perpetrators. Staff who abused inmates were rarely, if ever, fired. Inmates who sought protection from brutal rape by other inmates confronted indifference and sometimes even staff complicity. The reports, "All too Familiar: Sexual Abuse of Women in US State Prisons" and "No Escape: Male Rape in US Prisons," helped spur the political momentum to protect inmates which culminated in the 2003 legislation.
The commission's proposed standards are designed to prevent, investigate, and punish prison rape in all federal, state, and local confinement facilities - including prisons, private prisons, jails, lockups, juvenile facilities, immigration detention facilities, and community corrections settings. They take into account the special vulnerabilities of certain prisoners, including the young, immigrants, people perceived to be gay or transgender, and those who are slight of stature or new to incarceration. Areas covered by the standards include supervision, inmate screening for vulnerability to abuse, medical and mental health services, reporting mechanisms, investigations, staff training, administrative sanctions, internal monitoring, and external audits.
"Prisoners will only be safe if they are confined in facilities whose officials have instituted zero-tolerance policies and are committed to rigorous internal monitoring and external oversight," said David Fathi, director of the US Program at Human Rights Watch. "The standards provide a practical, feasible roadmap. All that is needed now is the commitment to follow it."
Human Rights Watch is one of the world's leading independent organizations dedicated to defending and protecting human rights. By focusing international attention where human rights are violated, we give voice to the oppressed and hold oppressors accountable for their crimes. Our rigorous, objective investigations and strategic, targeted advocacy build intense pressure for action and raise the cost of human rights abuse. For 30 years, Human Rights Watch has worked tenaciously to lay the legal and moral groundwork for deep-rooted change and has fought to bring greater justice and security to people around the world.
LATEST NEWS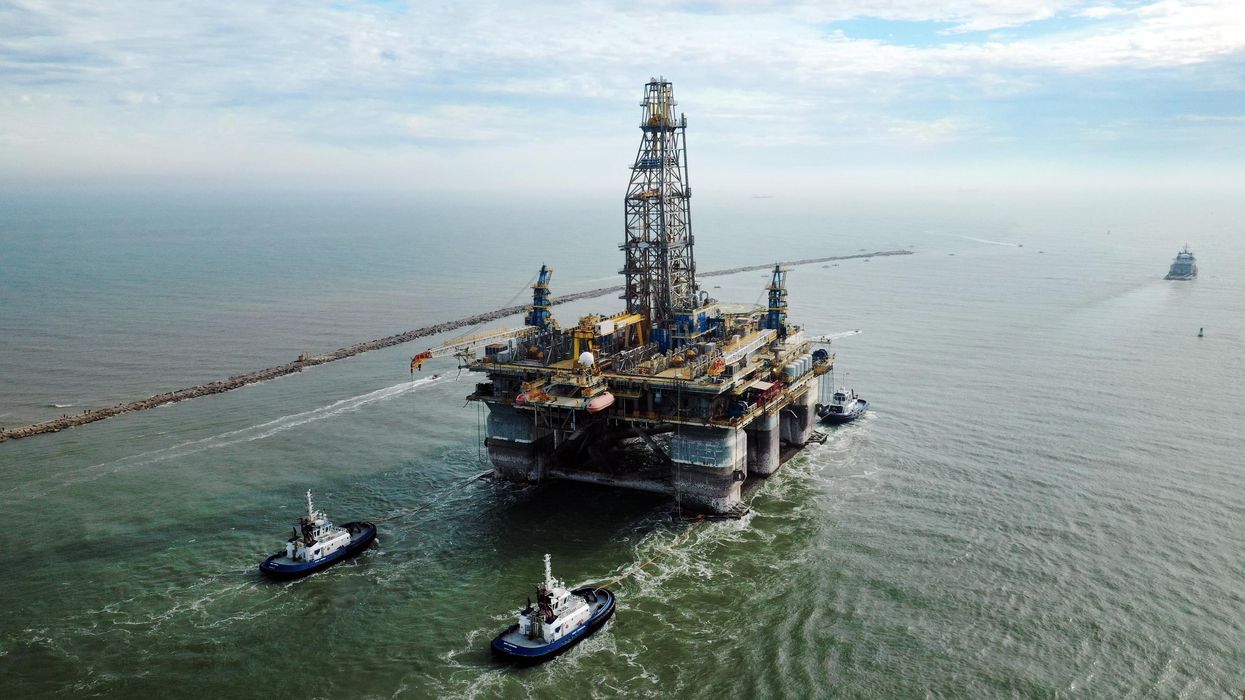 "We should be moving away from fossil fuels, not enabling an astounding amount of drilling for more than a generation to come," said one advocate.
Seven groups on Monday filed a legal challenge to the U.S. Interior Department's Lease Sale 259, which would offer 73.3 million acres of public waters in the Gulf of Mexico to the highest-bidding oil and gas drillers.
Earthjustice, the Center for Biological Diversity (CBD), the Natural Resources Defense Council, the Sierra Club, Healthy Gulf, Bayou City Waterkeeper, and Friends of the Earth filed the lawsuit in federal court in the District of Columbia. The complaint asks the court to "vacate or enjoin any leases issued or actions taken pursuant to the unlawful [sale] unless and until defendants comply with the law."
President Joe Biden's administration "previously canceled this and other sales, citing delays and 'conflicting court rulings,'" the groups explained in a joint statement. But then right-wing Democratic Sen. Joe Manchin of West Virginia—the top congressional recipient of fossil fuel industry cash during the 2022 election cycle and a long-time coal profiteer—made his support for Biden's landmark climate legislation, the Inflation Reduction Act (IRA), contingent on the inclusion of oil and gas leasing provisions.
Congressional Democrats, with zero votes to spare in the Senate amid unified Republican opposition, passed a Manchin-approved version of the IRA last August. Lease Sale 259, one of the largest offshore auctions in U.S. history, is now scheduled for March 28, less than a month before the 13th anniversary of the Deepwater Horizon BP disaster.
The groups acknowledged that the IRA directs the Bureau of Ocean Energy Management (BOEM) to hold the lease sale. However, they stressed, "it does not require such a vast area to be auctioned to industry, nor does it exempt the sale from any existing laws, including the National Environmental Policy Act."
"Holding this offshore oil lease sale without careful environmental review is both unlawful and morally reprehensible."
"Lease Sale 259 would offer up all unleased areas in the western and central Gulf of Mexico, which could lock in a massive drilling operation to extract more than 1 billion barrels of oil and 4.4 trillion cubic feet of natural gas over the next 50 years," the groups warned.
Such a move would fly in the face of the Biden administration's purported commitment to slashing planet-heating pollution and speeding up the adoption of renewables, critics argued.
"This administration has pledged to oversee a historic transition to clean energy, but actions speak louder than words," said Earthjustice attorney George Torgun. "We don't need a billion new barrels of crude oil threatening people and ecosystems in the Gulf."
Hallie Templeton, legal director of Friends of the Earth, said, "Yet again we find ourselves in the courtroom with the Biden administration over another unlawful and disastrous oil and gas lease sale in the Gulf of Mexico."
Last year, a federal judge blocked Lease Sale 257, the nation's largest-ever offshore lease sale wherein more than 80 million acres of the Gulf of Mexico were put on the auction block.
"With each carbon bomb he drops, the president's pledge to end oil and gas drilling feels long forgotten," said Templeton. "BOEM should be proceeding with the utmost caution and ensuring that its oil and gas decisions comply with federal laws, not adding to our climate crisis."
\u201cToday we & our Gulf partners filed a federal court legal challenge to the Department of the Interior\u2019s lease sale 259 that would offer 73.3 million acres of the Gulf of Mexico for oil and gas leasing. https://t.co/7XuIJnDgDj\u201d

— Bayou City Waterkeeper (@Bayou City Waterkeeper) 1678125892
According to the complaint, BOEM's approval of Lease Sale 259 "was based on insufficient and arbitrary environmental analyses" in violation of the National Environmental Policy Act and the Administrative Procedure Act.
The agency's final supplemental environmental impact statement (SEIS) "failed to take the required 'hard look' at the significant impacts of this massive lease sale," the suit alleges.
Specifically, the complaint says, BOEM "did not rationally evaluate the impacts of greenhouse gas emissions, relying instead on problematic modeling and assumptions to conclude that this massive lease sale will result in only 'slightly higher domestic emissions' than not leasing at all, and further failed to consider the impacts of such fossil fuel development on climate goals and commitments."
In addition, BOEM "arbitrarily dismissed the impacts of onshore oil and gas infrastructure—refineries, petrochemical plants, and other industrial sources that process fossil fuels and related products from Lease Sale 259—on Gulf communities," according to the suit. The groups also accuse the agency of ignoring "the latest air quality data" and presenting "an incomplete and misleading picture of oil spill impacts and risks based on flawed modeling that failed to properly consider reasonably foreseeable accidents."
Moreover, the complaint continues, BOEM "failed to properly disclose and consider the significant harm from ship strikes, pollution, and oil spills on endangered species such as the Rice's whale" and five of the world's seven species of sea turtles. The agency claimed that such impacts would be "negligible," even as experts fear the Rice's whale population has dropped below 50.
Finally, the suit accuses BOEM of failing "to consider reasonable scaled-back alternatives to its proposed action," and refusing "to adequately respond to plaintiffs' comments on the draft SEIS, offering only boilerplate responses and failing to grapple with and respond to substantive technical and legal critiques."
"The Biden administration needs to end new extraction, phase out drilling, and start taking its commitment to climate action seriously."
Athan Manuel, director of the Sierra Club's Lands Protection Program, said that "selling off more of our lands and waters to the fossil fuel industry is the last thing we should do at a time when we need to be rapidly transitioning away from oil and gas to meet our nation's climate goals and create a livable planet for all."
"Offshore drilling devastates millions of acres of nature, contributes to an increasing number of climate disasters, and creates a quarter of our greenhouse gas emissions," said Manuel. "While the IRA represents a historic step forward in achieving our nation's climate goals, we cannot let the bad provisions of the bill, including oil and gas leasing, undercut what we stand to gain."
Kristen Schlemmer, legal director for Bayou City Waterkeeper, echoed Manuel, noting that vulnerable residents of the Gulf Coast are already reeling from petrochemical pollution, sea-level rise, coastal erosion, and intensified storms.
"We're at a point where we should be moving away from fossil fuels, not enabling an astounding amount of drilling for more than a generation to come," said Schlemmer. "For communities along the Houston Ship Channel, which are predominantly Black, brown, and lower-income, Lease Sale 259 creates an especially toxic combination of risks."
"More drilling means more facilities in their backyards," she added. "This will compound already elevated rates of cancer and heart and lung diseases, while also increasing risks during major storms."
In the words of Kristen Monsell, oceans legal director at CBD, "Holding this offshore oil lease sale without careful environmental review is both unlawful and morally reprehensible."
"More oil drilling in the Gulf is too big a risk for the communities and wildlife living there, and too harmful to the climate," said Monsell. "The Biden administration needs to end new extraction, phase out drilling, and start taking its commitment to climate action seriously."
News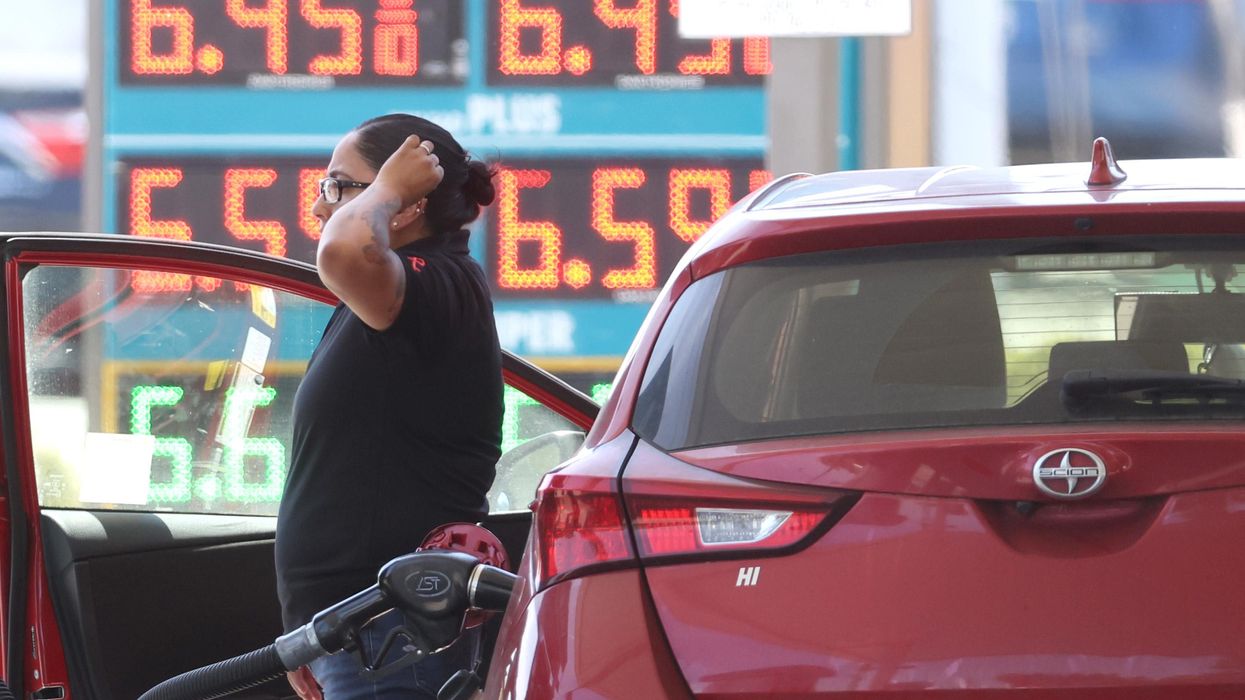 "With $290 billion in profits, Big Oil made enough money in 2022 to end world hunger, pay off U.S. medical debt, and build 10 Disney Worlds, but instead used their record profits to shower $163 billion on shareholders."
An analysis published Monday by the watchdog Accountable.US revealed that the biggest oil companies operating in the United States raked in a collective $290 billion in profits last year while they "consistently prioritized shareholder returns over alleviating the pressure of high energy prices."
According to the report—which analyzed 26 oil companies doing business in the U.S.—the $290 billion in collective 2022 Big Oil profits marked a 126% increase from the previous year. Fossil Fuel giants including BP, Shell, and Chevron more than doubled their net income in 2022, while smaller players like Murphy Oil And Southwestern Energy saw respective increases of 1,410% and 7,496%.
"With $290 billion in profits, Big Oil made enough money in 2022 to end world hunger, pay off U.S. medical debt, and build 10 Disney Worlds, but instead used their record profits to shower $163 billion on shareholders with plans to give even more in 2023," Accountable.US said.
\u201cIn 2022, Big Oil giants like @Shell, @BP_America and @ExxonMobil doubled their profits and added billions to their shareholders' pockets by gouging American consumers.\n\nLearn how their profiteering kept prices high at the pump: https://t.co/njDbQo9E9c\u201d

— Accountable.US (@Accountable.US) 1678133351
According to a summary of the analysis:
The industry's historic margins were largely achieved through unabated price gouging of American consumers. As families across the country experienced financial strain due to the artificially high prices at the pump, the industry spent over $163 billion on stock buybacks and dividends, further enriching their wealthy shareholders. Even as Big Oil executives complain about supposedly lower-than-desired margins in 2023, oil and gas companies have already publicly announced plans to buy at least $160 billion in stock backs starting this year.
"Modern-day oil barons like Shell, BP, and Chevron forced American consumers into financial strain and ruthlessly extracted every last dime out of working and middle-class people,"said Accountable.US director of energy and environment Jordan Schreiber.

Fossil fuel and other corporations have used the Covid-19 pandemic, Russia's invasion of Ukraine, and inflation as pretexts to price gouge consumers.
"Despite the industry's bald-faced lies, Big Oil's never-ending greed was the central force driving the industry's obscene price gouging," Schreiber continued. "Now, executives have already announced plans to spend $160 billion on stock buybacks to enrich their wealthy shareholders further."
"Meanwhile," she added, "the MAGA majority in the House continues to shield Big Oil from accountability as their constituents pay the price."
Last March, Rep. Ro Khanna(D-Calif.) introduced a bill that would tax excess oil company profits and pay American households a quarterly refund. That same month, Sen. Bernie Sanders(I-Vt.) introduced the Ending Corporate Greed Act, a proposed 95% windfall profits tax on major oil companies.
While President Joe Biden has threatened to support a windfall profits tax on oil companies if they don't increase production, he has not yet done so.
News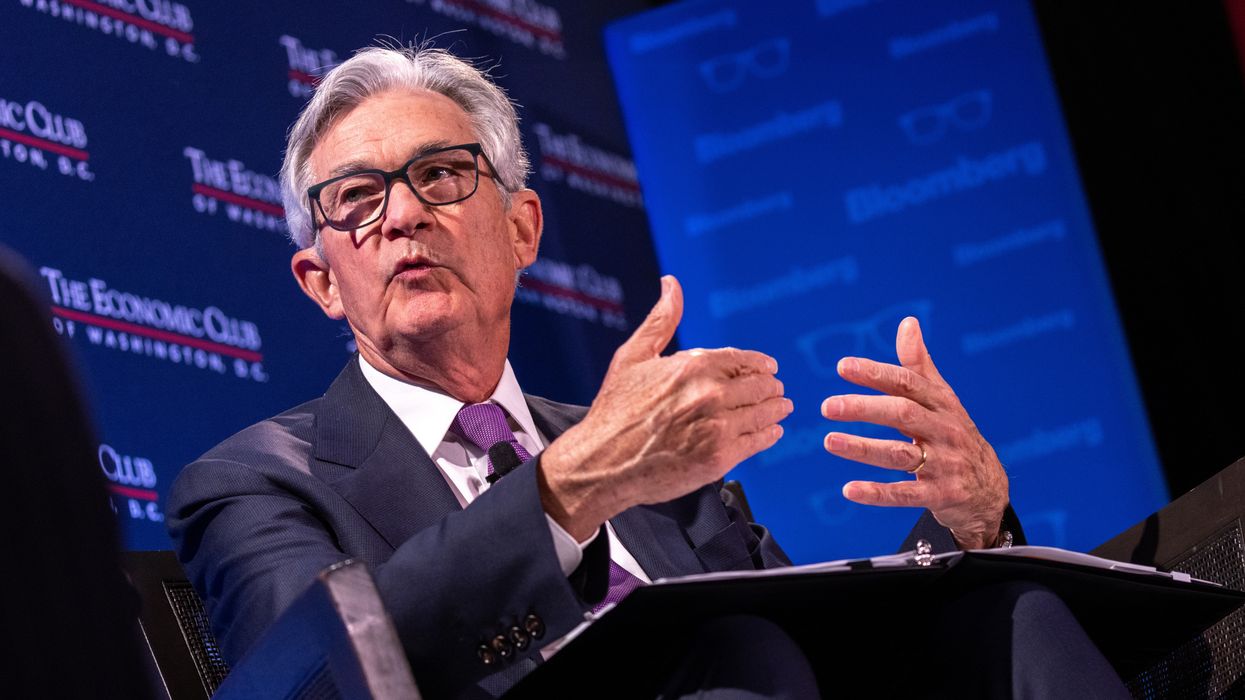 "People understand that pushing millions of workers out of a job is a terrible way to address inflation," said one economist.
Survey data released Monday shows that a majority of U.S. voters want the Federal Reserve to stop raising interest rates before it plunges the economy into recession, a position that aligns with the view of many economists and lawmakers who fear the central bank is on the verge of needlessly throwing millions out of work.
Conducted by Lake Research Partners and published by the Groundwork Collaborative, the new poll found that 56% of U.S. voters believe the Fed should bring its rate hikes to a halt as top central bankers indicate that more increases are coming in the near future—even though rates are already at their highest level in 15 years.
"Our new poll makes it clear that people across the country want the Federal Reserve to stop raising interest rates before it pushes us toward a devastating and completely avoidable recession," said Rakeen Mabud, chief economist at the Groundwork Collaborative.
"People understand that pushing millions of workers out of a job is a terrible way to address inflation and will do nothing to address root causes of inflation like supply-chain interruptions, the war in Ukraine, and big corporations manipulating the market to increase profits," Mabud added. "And they want a Federal Reserve that prioritizes workers and families, not Wall Street and Big Business."
The survey, which reached 1,240 registered voters nationwide, found that just 14% believe the Fed is on the side of "average Americans." Nearly 40% said they feel the central bank serves the interests of big businesses or banks.
"Voters believe overwhelmingly that the Federal Reserve is on the side of Big Business, banks, and Wall Street," Celinda Lake, the president and founder of Lake Research Partners, said during a press call Monday.
\u201c\ud83d\udea8 NEW POLL: Voters believe the @federalreserve is on the side of big business (38%), banks (38%), and Wall Street (30%). \n\nLess than 1 in 5 across partisan lines think the Fed is on the side of average Americans.\n\nFull memo here: https://t.co/65jSnYGFuU\u201d

— Groundwork Collaborative (@Groundwork Collaborative) 1678117489
The findings were released a day ahead of Federal Reserve Chair Jerome Powell's scheduled appearance before the Senate Banking, Housing, and Urban Affairs Committee, where he will likely face sharp questioning from central bank policy critics such as Sens. Sherrod Brown (D-Ohio) and Elizabeth Warren(D-Mass.).
On Wednesday, Powell is set to testify before the House Financial Services Committee.

The Fed is widely expected to raise interest rates again during its policy meeting later this month, even with inflation easing and despite mounting calls for a pause as previous increases—which are taking a toll on wage growth and the housing market—work their way through the economy.
Powell and other central bankers have repeatedly claimed that the U.S. labor market—which has thus far remained strong in the face of the Fed's rate increases—is running too hot and must be weakened in order to curtail inflation, sparking accusations that the Fed is prioritizing just one side of its dual mandate and "trying to engineer a recession."
The latest U.S. job figures are set to be released on Friday.
Critics have said the Fed's chosen policy approach—aggressive attempts to curb demand—is misguided and will do little to tackle the primary drivers of inflation, including corporate concentration and profit-seeking price increases.

During Monday's press call, economist J.W. Mason argued that "it's absolutely possible for inflation to drop without much job destruction."
"Over the past few months, we've seen a substantial fall in inflation without significant job destruction," said Mason. "You can have disinflation without falling wages and without unemployment. The question is: Are higher interest rates really a tool that can deliver that? I think the answer is no."
The new polling shows that an overwhelming majority of U.S. voters—77%—believe that "we should be focusing on the legislative tools Congress can use to fight inflation instead of simply relying on the Federal Reserve to raise interest rates."
While the survey doesn't mention specific legislative fixes, campaigners and experts have floated a range of proposals over the past year, from a crackdown on Big Oil profiteering to targeted price controls.
Pointing to the public earnings calls of major corporations, Mabud noted Monday that "you don't actually have to look too hard to hear the CEOs being pretty crystal clear that they're jacking up their profit margins by raising prices on consumers."

News
SUPPORT OUR WORK.
We are independent, non-profit, advertising-free and 100%
reader supported.