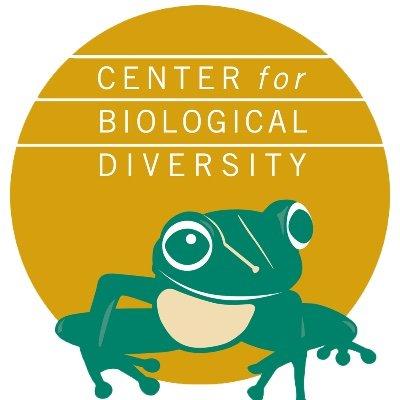 For Immediate Release
August, 26 2021, 11:58am EDT
Lawsuit Launched Over Dismal Pace of Foreign Wildlife Protections
WASHINGTON
The Center for Biological Diversity announced its intent today to sue the U.S. Fish and Wildlife Service for failing to propose Endangered Species Act protection for 19 foreign wildlife species. The species, which include five butterflies, 13 birds and a clam, are parked on the Service's "candidate" wait list, where some have lingered unprotected for over 30 years.
In early August the Service acknowledged that all 19 animals warrant Endangered Species Act safeguards but claimed protection for them was "precluded" by other agency work. The agency added only one foreign species to the ESA and removed none during the fiscal years of 2019 and 2020. But when the agency had a similar budget under the Obama administration it averaged five listing actions a year. Despite conservationists' hopes that the Biden administration would clear the backlog, the Service has protected only two foreign species since President Biden's inauguration.
"Perpetuating the Trump administration's snail pace of protecting foreign wildlife is unacceptable for the Biden administration in this global extinction crisis," said Tanya Sanerib, international legal director at the Center. "Beautiful, unique butterflies and birds are facing extinction without the protection of the Endangered Species Act, and we won't sit by while they languish on a government waitlist. At least 20% of wildlife in trade goes to the United States so it's imperative we don't trade them into oblivion."
The birds awaiting protections include the Okinawa woodpecker in Japan, black-backed tanager in Brazil and southern helmeted curassow in Bolivia. Brazil's beautiful Fluminense swallowtail is also wait-listed.
Scientists predict the world will lose a million species in coming decades without urgent, transformative action to combat habitat loss, overexploitation and other threats. There are more than 600 foreign species covered by the U.S. Endangered Species Act. The Act helps to protect foreign endangered species by banning their sale and import, increasing awareness and providing financial assistance.
Species Backgrounds
Okinawa woodpecker: Found only on the island of Okinawa in Japan, this woodpecker is one of the world's rarest birds, with an estimated population of only 50 to 249 mature individuals. The species relies on old-growth forests, including forests located within the U.S. Marine Corps' Jungle Warfare Training Center on Okinawa. Scientists requested the Okinawa woodpecker's protection in 1980, and the Service deemed its listing "warranted" in 1984. Yet the woodpecker has lingered on the "warranted but precluded" list for more than 35 years.
Fluminense swallowtail: A beautiful butterfly with a tiny range near Rio de Janeiro, Brazil, this swallowtail's coastal habitat is threatened by the draining of swamps, primarily for development. The species has also been found in the insect curio trade, a market that's notoriously hard to monitor. The Service received a petition to list the swallowtail in 1994 but has not yet proposed protection.
Black-backed tanager: This colorful bird with a turquoise breast and reddish head lives in Brazil, where its rapid decline is likely due to habitat loss and fragmentation. It has also been found in the illegal cage-bird trade. The black-backed tanager has been wait-listed for protection since 1994.
Kaiser-i-Hind swallowtail: Native to high-altitude Himalayan regions of Bhutan, China and India as well as Vietnam and Thailand, this rare butterfly is orange and iridescent green. It suffers from habitat destruction and is collected for the commercial trade, where it is highly valued. The Service received a petition to list the Kaiser-i-Hind swallowtail in 1994.
Southern helmeted curassow: A ground-dwelling bird, the southern helmeted curassow has a large, distinctive pale-blue casque on its head and is found only in central Bolivia. The species is threatened by hunting and habitat destruction, especially as "protected" land is converted to coca plantations, and the species lacks international trade protections. This curassow has lingered on the Service's "warranted but precluded" list for more than 25 years.
Jamaican kite swallowtail: This blue-green and black beauty is Jamaica's most endangered butterfly. It's threatened by habitat loss and collection for trade, with a single specimen recently selling for $178. The Service received a petition to list the Jamaican kite swallowtail in 1994.
Harris' mimic swallowtail: A mostly black butterfly with beautiful white and rose-red markings, this swallowtail survives only Brazil's coastal Atlantic Forest region and is threatened by habitat destruction and collection for the curio trade. A single specimen recently sold for $2,200. The Service received a petition to list the Harris' mimic swallowtail in 1994.
At the Center for Biological Diversity, we believe that the welfare of human beings is deeply linked to nature — to the existence in our world of a vast diversity of wild animals and plants. Because diversity has intrinsic value, and because its loss impoverishes society, we work to secure a future for all species, great and small, hovering on the brink of extinction. We do so through science, law and creative media, with a focus on protecting the lands, waters and climate that species need to survive.
(520) 623-5252
LATEST NEWS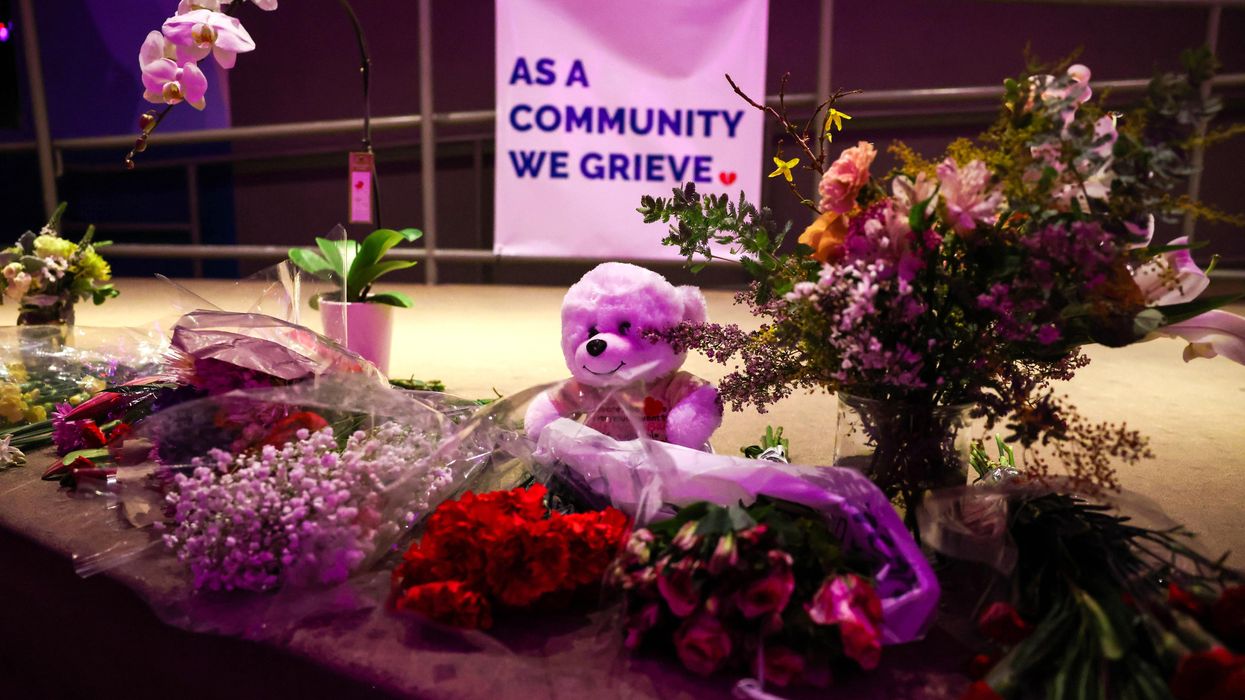 A victim of the mass shooting in Half Moon Bay, California told Gov. Gavin Newsom that he wanted to leave the hospital as quickly as possible to avoid high medical costs.
An anecdote told by California Gov. Gavin Newsom at a press conference on the mass shooting in Half Moon Bay—the second such appearance he made in two days, following another deadly shooting in Monterey Park—encapsulated the United States' twin crises of economic injustice and rampant gun violence, said advocates on Monday.
The Democratic governor told the press that while visiting a man who'd been injured in the shooting at two farms in the Bay Area city, the victim said he was hoping to leave the hospital quickly to avoid high medical bills.
"He said, 'Hey, Governor, thanks for being here but when am I gonna get the hell out of here?'" Newsom said. "His leg was shattered by the gunfire. He goes, 'I can't afford to spend any more time here, I don't have the money."
"How many people are shot and then face massive medical debt? How much revenue and profit do hospitals generate via shootings? Perversity through and through."
The man's mother and son later arrived and told Newsom they were "worried he's going to lose his job at a warehouse the next day unless he can go back to work."

Politico reporter Lara Korte relayed the governor's comments on social media, eliciting numerous responses in which critics—including advocates for Medicare for All and strict gun control—said the post represented "the United States of America in one tweet."
\u201cThe United States of America in one tweet: Get shot in a mass shooting, go to hospital, try and leave early because the debt would kill you instead. Complete and utter perversity.\u201d

— Christian Christensen (@Christian Christensen) 1674659567
"This is the most American tweet of all time," added progressive commentator Kyle Kulinski.
The shooting in Half Moon Bay was one of dozens of shootings since 2023 began just over three weeks ago. Along with the shooting in Monterey Park last Saturday and the shooting of a family in Enoch, Utah on January 4, it was one of the deadliest attacks so far.
Dr. Adam Gaffney, an intensive care unit doctor and former president of Physicians for a National Health Program, called Newsom's story "a gut-wrenching indictment of our healthcare system."
Dania Palanker, an assistant research professor at the Center on Health Insurance Reforms at Georgetown University's McCourt School of Public Policy, noted that the costs associated with being one of the millions of Americans who will survive gun violence in their lifetime are an often-overlooked consequence of the Republican Party's obstruction as the vast majority of Americans call for stricter gun control.
\u201cI can go on and on about various services or goods that aren\u2019t typically covered by insurance as well as those that are often inadequately covered (like mental health care & wheelchairs).\nhttps://t.co/sKrpOFto9v\u201d

— Dania Palanker (@Dania Palanker) 1674611579
As CNNreported in December, one insured survivor of the mass shooting at Club Q in Colorado Springs received a bill for $130,000, while another person who was among the 27.5 million Americans who lack health insurance was billed $20,000 for spending a night in the emergency room where doctors stitched a bullet wound in his leg.
The Journal of the American Medical Associationpublished a study last May showing that the average initial hospital charge for mass shooting survivors between 2012 and 2019 was nearly $65,000 per person.
"How many people are shot and then face massive medical debt?" asked physician and anthropologist Eric Reinhart. "How much revenue and profit do hospitals generate via shootings? Perversity through and through."

News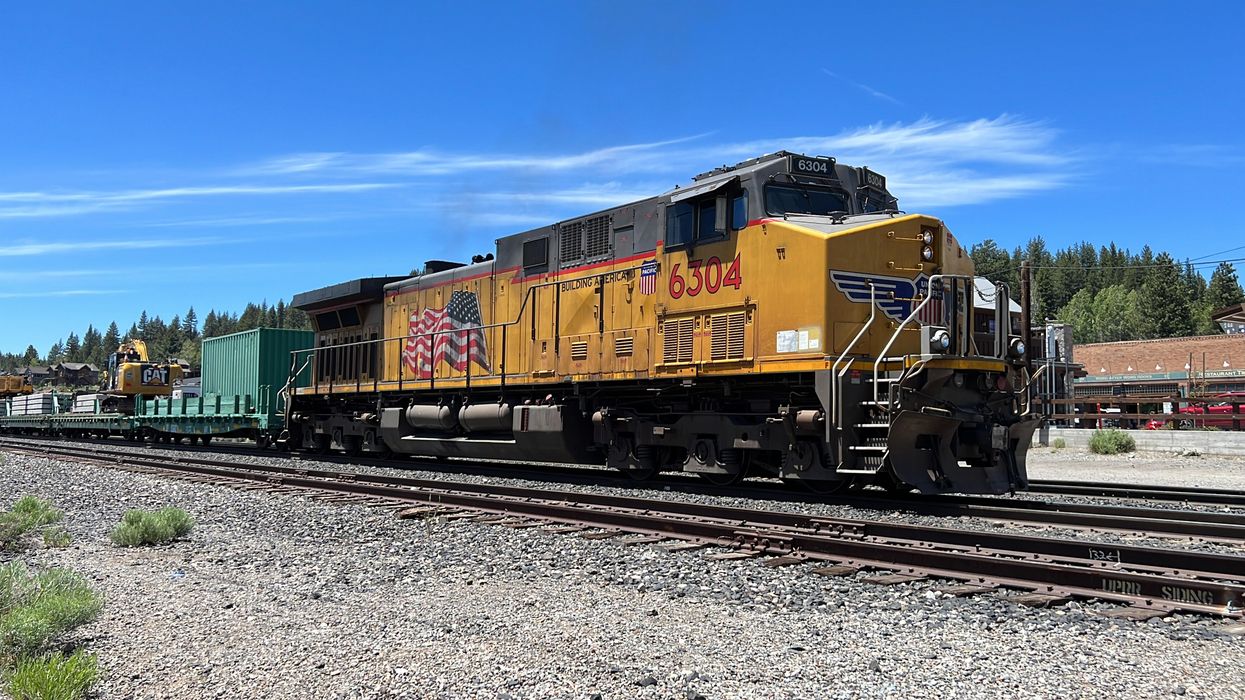 "Instead of buying back their own stock, UP should be investing in their employees by offering paid sick leave, reasonable schedules, and a better quality of life for railroaders," said one union president.
Union Pacific, one of the largest rail corporations in the United States, said Tuesday that it brought in record revenue and profits last year as it successfully fought off workers' push for paid sick leave.
The company reported $7 billion in net income for 2022 as a whole and said it spent a whopping $6.3 billion repurchasing its own shares—significantly more than the $4.6 billion it spent on employee pay and benefits last year.
"Instead of buying back their own stock, UP should be investing in their employees by offering paid sick leave, reasonable schedules, and a better quality of life for railroaders," Ed Hall, the newly elected president of the Brotherhood of Locomotive Engineers, told CNN on Tuesday. "This is the only way the railroad will be able to solve their recruitment and retention problems and keep the trains running."
Union Pacific was one of the major rail carriers involved in White House-brokered contract talks late last year that produced an agreement without any guaranteed paid sick days, rejecting a central demand of rail workers.
Labor unions representing a majority of U.S. rail workers rejected the proposed agreement and threatened to strike, but Congress intervened in the long-simmering contract dispute in December to impose the White House-backed deal on employees, sparking furious backlash from rank-and-file union members and progressive allies.

"President Biden campaigned on a week of paid sick leave for all working people, and then he had the opportunity right here but didn't take action. He favored the corporations," Matt Weaver, a rail worker and member of the Brotherhood of Maintenance of Way Employes Division (BMWED) in Ohio, told In These Times contributor Jeff Schuhrke, who detailed rail workers' ongoing fight for paid leave and safety measures in a piece last week.
Facing continued pressure from employees and some activist investors, Union Pacific and other rail giants are "weighing offering paid sick days—or are already doing so—along with schedule changes and other steps to improve employees' work-life balance," Bloombergreported Monday.
"Costs will still be a key consideration for the railroads—and their investors," the business outlet added. "Voluntary paid sick leave and more flexible schedules would add to the expense of the labor agreement, which over five years raises salaries by 24%, pays bonuses totaling $5,000, and adds one day a year of personal leave. That could come at the expense of dividends and share buybacks, which have soared in recent years."
"Workers remain skeptical that they'll truly benefit from the tradeoff," Bloomberg continued. "Railroads historically have been quick to furlough staff during downturns, have required long hours with little flexibility, and have imposed strict attendance policies that allow the railroads to operate with fewer workers."
As Railroad Workers United put it in a Twitter post on Tuesday, "Never take the Union Pacific at face value."
News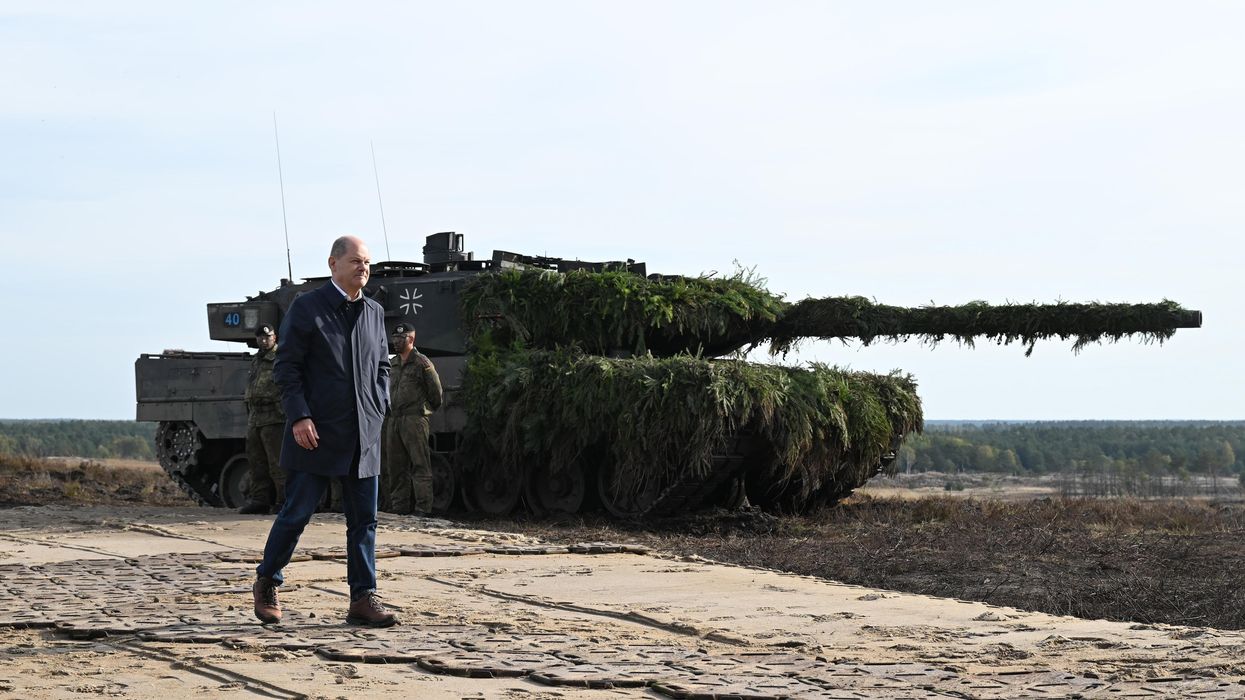 "This is not the path to peace and marks a serious escalation," said the U.K.-based Stop the War Coalition. "Sending tanks is a step further away from negotiation."
The Biden administration is reportedly finalizing a plan to send dozens of Abrams tanks to Ukraine and Germany announced Wednesday that it has agreed to supply Kyiv's forces with 14 Leopard 2 battle tanks, moves that peace advocates said represent a dangerous escalation of the war.

Both the U.S. and Germany had previously hesitated to approve the delivery of tanks to Ukraine, which has been under assault from Russian forces for nearly a year. As CNNreported Wednesday, "German officials had openly stated that they would only send their Leopard 2 tanks to Ukraine if the U.S. sent the M-1 Abrams tank, a system U.S. officials had repeatedly stated was overly complex and difficult to maintain."
"The U.S. decision to provide Abrams tanks to Ukraine is an abrupt about-face from its stated position, one that allows Germany to send its tanks and to clear the way for the approval of other European countries to send in more of the German-made Leopard 2 tanks as well," the outlet added.
The Biden administration is expected to announce its plan to send tanks to Ukraine later Wednesday. Citing a senior U.S. official with knowledge of the plan, The Washington Postreported that the U.S. tanks may not arrive in Ukraine "until at least the fall."
It will likely take months to train Ukrainian forces to use the tanks, analysts say.

Anti-war campaigners and commentators warned that the shipment of battle tanks into Ukraine will deepen the West's involvement in a devastating conflict that is at risk of becoming a direct—and potentially nuclear—confrontation between Russia and NATO.
"This is not the path to peace and marks a serious escalation," responded the U.K.-based Stop the War Coalition. "Arming Ukraine and sending tanks is a step further away from negotiation."
In a column for Responsible Statecraft on Monday, Branko Marcetic cautioned that "little by little, NATO and the United States are creeping closer to the catastrophic scenario President Joe Biden said 'we must strive to prevent'—direct conflict between the United States and Russia."
"When the United States involves itself militarily in a conflict, it often finds it hard to get itself out, let alone avoid deep entanglements that blow well past lines it had drawn at the start of the intervention," Marcetic wrote, citing Vietnam and Afghanistan as clear examples.
"Unless officials make a concerted effort to deescalate and pursue a diplomatic track—and prominent voices in media and politics create the political space for them to do it—Biden's vow to avoid World War Three will mean as much as President Johnson's 1964 promise not to 'send American boys nine or ten thousand miles away from home to do what Asian boys ought to be doing for themselves,'" Marcetic added.
"Little by little, NATO and the United States are creeping closer to the catastrophic scenario President Joe Biden said 'we must strive to prevent'—direct conflict between the United States and Russia."

German Chancellor Olaf Scholz, who faced significant pressure from Baltic nations to send tanks to Ukraine, said the agreement was reached after "intensive consultations that have taken place between Germany and its closest European and international partners."
Dietmar Bartsch, parliamentary leader of Germany's Left party, denounced Scholz's decision, warning that the "supply of Leopard battle tanks... potentially takes us closer to a third world war than in the direction of peace in Europe."
The U.S. and Germany's tanks will add to the supply already pledged by Poland, Spain, the U.K., the Netherlands, Finland, and Denmark.
"Together, we are accelerating our efforts to ensure Ukraine wins this war and secures a lasting peace," right-wing British Prime Minister Rishi Sunak tweeted Wednesday.
Dmytro Kuleba, Ukraine's foreign minister, wrote on social media that "the tank coalition is formed."
"Everyone who doubted this could ever happen sees now: for Ukraine and partners impossible is nothing," Kuleba added. "I call on all new partners that have Leopard 2 tanks in service to join the coalition and provide as many of them as possible."
Kremlin spokesman Dmitry Peskov, for his part, called the U.S. and German plans "disastrous" because of "technological aspects," an apparent reference to the complexities involved in training Ukrainian forces to use and maintain the tanks.
"I am convinced that many specialists understand the absurdity of this idea," said Peskov. "These tanks will burn down just like all the other ones... Except they cost a lot, and this will fall on the shoulders of European taxpayers."
News
SUPPORT OUR WORK.
We are independent, non-profit, advertising-free and 100%
reader supported.