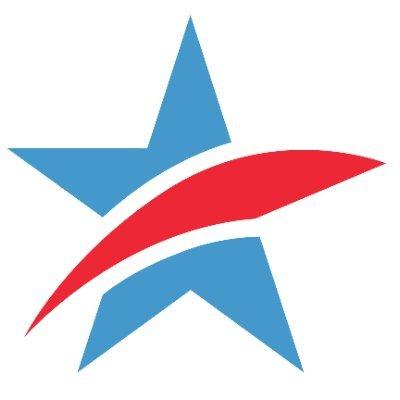 Local Business and Community Leaders Support the 'For the People Act'
A letter signed by almost 100 small business and community leaders urging Senator Susan Collins to support the "For the People Act" was released at an event at Portland City Hall yesterday.
WASHINGTON
A letter signed by almost 100 small business and community leaders urging Senator Susan Collins to support the "For the People Act" was released at an event at Portland City Hall yesterday.
More than four dozen people gathered at a rally sponsored by Common Cause to hear local business leaders explain why the bill needs to become law. According to Senate Majority Leader Charles Schumer, even after last month's Republican filibuster of the bill, "We have several serious options for how to reconsider this issue and advance legislation."
"I am here to encourage Senator Collins and senators across the country to support the For the People Act," said Dave Aceto, Owner of Arcadia National Bar. "This is a movement in America, and that movement is to recognize, educate, and react to a balance of power that has lifted up the few and cast aside many."
"We are here today, I am here today, to say as a young black business owner, I can't stay quiet. Not when I know that the voting apparatus in this country is subject to unfair practices," said Dustin Ward, owner of It Is Time, LLC, a consulting firm.
"Voting rights are what keeps our country a democracy for ALL," Jim Wellehan, owner and CEO of Lamey-Wellehan Shoes, said previously. Wellehan was one of the business owners who signed the letter.
The For the People Act would create national standards for voting access. It would also limit the influence of money in politics, enforce ethics standards for all three branches of government and require congressional districts to be drawn by a non-partisan commission so that no one party has an advantage. Once they learn about it, more than two-thirds of Americans - including more than half of Republicans - support the bill. Provisions to limit special interest influence are particularly popular, supported by four out of five Republicans.
Many of the policies in the For the People Act are already in place and working in Maine and other states around the country - policies that were enacted with bipartisan support.
"Maine's election laws provide the foundation for our accessible and secure elections with high rates of participation," Secretary of State Shenna Bellows said before the event. "I'm proud of this, but sadly right now they stand in stark contrast to the regressive laws being passed in other states. The federal government needs to do its job in ensuring a baseline level of voting access for all voters, and Maine's laws would be a great place to start."
The For the People Act "would ensure that Maine's strong tradition of democracy continues in the years ahead by strengthening ethics and disclosure laws, increasing transparency, and supporting efforts to modernize our election infrastructure. The For the People Act would also bring resources for online voter registration, funding for ballot tracking, and election security improvements to Maine," the letter says. "Common-sense reforms in the For the People Act are deeply popular across the political spectrum and are already law in many states and localities. We strongly support the bill's three overarching goals: (1) protecting and strengthening our right to vote, (2) increasing transparency of campaigns and strengthening disclosure laws, and (3) implementing anti-corruption, pro-ethics measures to level the playing field in government. We have always understood the necessity and importance of these values in Maine, and we know that every voter in the nation deserves an equal share of our democracy."
"Today, our democracy is something that we have to fight for - and that's what the For the People Act does, and that's what all of you are doing here today, by raising your voices together," Scott Turcotte, organizer for Common Cause told the audience. "We'd like to thank Senator King for his strong support of the For the People Act -- and we urge Senator Collins to stand with us and support it, also."
Small businesses and organizations that have signed the letter include: A Corked Fork Inc.; A&C Grocery; Alliance for Addiction and Mental Health Services, Maine; Arcadia National Bar; Arcana; Atlantic Leadership Center in Eastport; Avesta Housing; Bangor Indivisible; Bar Harbor Farm; BeauChemin Preservation Farm; Beth Israel Congregation, Bath; Body Wise; Capital Area New Mainers Project; Coast City Comics; Common Cause Maine; Community Concepts; Community Water Justice; Congregation Bet Ha'am; Consumer Council System of Maine; Country Fare Inc.; Davey Strategies; Disability Rights Maine; Dobra Tea; First Parish Portland; Franklin United Methodist Community Church; Fresh Food Gardens, LLC; Global Village Inc.; Grace-Street Ministry; Halcyon Yarn; Hammond Heirs; Harpswell Indivisible; Healing Routes; Higgins Balsams North; Highfield Farm Christmas Trees; Homeless Voices for Justice; Indivisible MDI; Indivisible Washington County; It Is Time LLC; Juju Maine, LLC; Lamey-Wellehan; League of Women Voters of Maine; Maine & Loire Restaurant; Maine Affordable Housing Coalition; Maine AFL-CIO; Maine Challenge Productions; Maine Citizens for Clean Elections; Maine Coalition to End Domestic Violence; Maine Conservation Voters; Maine Council of Churches; Maine Equal Justice; Maine Homestead Project; Maine Inside Out; Maine Parent Federation; Maine People's Alliance; Maine Small Business Coalition; Maine Unitarian Universalist State Advocacy Network; Mainers for Accountable Leadership; Mainers for Humane Immigration; Mainers for Modern Elections; Mainers for Working Families; Meghan Flynn Ceramics; Mocean Skateboards; NETWORK Lobby for Catholic Social Justice; Nomads, Inc; Office of Dr. Sam Bergman; Onggi Foods; Parks McKinney Facials & Waxing; Pigeons Restaurant; Portland Flea-for-All; Portland Trading Company; Preble Street; Prospect Harbor United Methodist Church; Rebecca Hoffman Fine Gardening; Red Bird Acupuncture; RESIST Central Maine; Something's Fishy Gift Shop; Suit Up Maine; Syntiro; The Blue Lobster; The Green Hand Bookshop; The Independent Cafe; Top of the Nine; Tree Spirits Winery & Distillery; Tricia Jamiol Photography; Unitarian Universalist Church of Waterville, ME; Up With Community; Vena's Fizz House; Vinalhaven Land Trust; Weston's Farm & Market; Whaleback Cider; When Pigs Fly Restaurant; Willa Hartt LLC; Women's March Portland Maine; and Zootility Tools.
Download courtesy photos from the event here.
Download the letter here.
Watch the event livestream here.
Read a summary of the For the People Act here.
Read about the bill's bipartisan origins here.
Common Cause is a nonpartisan, grassroots organization dedicated to upholding the core values of American democracy. We work to create open, honest, and accountable government that serves the public interest; promote equal rights, opportunity, and representation for all; and empower all people to make their voices heard in the political process.
(202) 833-1200
LATEST NEWS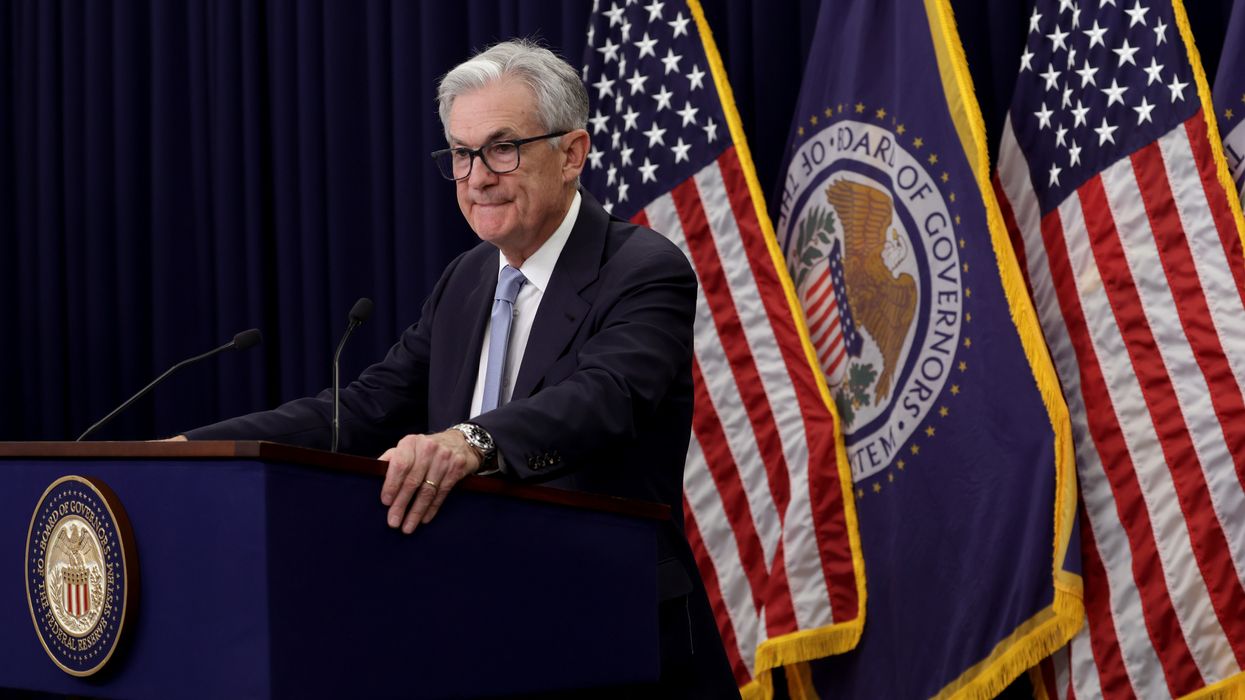 "It shouldn't take a lot of courage to resist another interest rate hike when the economy is this fragile," said one critic.
Progressive economists and other experts blasted Federal Reserve leadership on Wednesday for raising interest rates yet again despite concerns about recent bank failures and how the quarter-point increase will impact the U.S. and global economies.
"Once again, interest rate hikes are going to fall hardest on low-wage workers and the poor—the same people who have already been hurt the most by rising prices," tweeted University of California, Berkeley professor and former Labor Secretary Robert Reich. "Higher rates could also imperil more banks, and risk even more financial chaos. The Fed is playing with fire."
Fed Chair Jerome Powell told reporters Wednesday that although the Federal Open Market Committee "did consider" a pause on rate increases following the Silicon Valley Bank (SVB) and Signature Bank failures, officials ultimately decided to raise the federal funds rate to a range of 4.75-5%, the highest level since 2007.
"The Fed under Chair Powell made a mistake not pausing its extreme interest rate hikes," declared Sen. Elizabeth Warren (D-Mass.) a fierce critic of nine consecutive rate hikes since last March as well as the Fed's regulatory rollbacks that proceeded the bank collapses.
"I've warned for months that the Fed's current path risks throwing millions of Americans out of work. We have many tools to fight inflation without pushing the economy off a cliff," added Warren, who has repeatedly called for ousting Powell.
Patriotic Millionaires chair Morris Pearl—a bank bailout expert and former managing director at BlackRock—similarly contended that "the Fed's decision to keep pushing forward with rate hikes no matter the circumstances is a dangerous mistake."
Describing such hikes as "a blunt instrument," he stressed that high interest rates "are not well suited to the economic realities the country now faces—and will inevitably end up doing more harm than good."
Pearl continued:
In our modern economy, high interest rates are simply not an effective way to fight inflation. Rate hikes have disproportionately hurt just a few sectors, like housing, automobiles, and some banks and investors, while leaving many of the nation's largest employers relatively unscathed.

Rising interest rates do nothing to address a major cause of inflation, corporate price gouging, and actually make another long-term cause, lack of investment in new housing, worse. Instead, the Fed is betting that lowering employment and cooling wage growth is the best solution to inflation.

Higher interest rates may be a cure for inflation, but if they end up causing another banking crisis, or pushing the economy into a recession, the cure may be worse than the disease.
An analysis released Wednesday by Accountable.US explained that "SVB's failure was partly due partly to a 'plunge' in bond value and $1.8 billion in 'paper losses' amid the Fed's rate hikes. By the end of 2022, the Federal Deposit Insurance Corporation (FDIC) had warned that U.S. banks were 'sitting on $620 billion in unrealized losses' that may make their balance sheets appear healthier than they really are."
The watchdog group found that "at the end of 2022, the five biggest U.S. banks—JPMorgan Chase, Bank Of America, Citigroup, Wells Fargo, and U.S. Bank—reported a total of $233 billion in unrealized losses on held-to-maturity securities, including $54 billion in unrealized losses on Treasury securities. These same banks reported a combined $39.4 billion in unrealized losses on available-for-sale securities, including $12.7 billion in losses on available-for-sale U.S. Treasuries."
Liz Zelnick, director of economic security and corporate power at Accountable.US, warned Wednesday that "hiking interest rates, even if more slowly, will devastate Main Street and Wall Street alike by wiping out millions of jobs while sending Treasury securities into a downward spiral," acknowledging that the recent bank turmoil prevented an even bigger increase than 25 basis points.
"A recession and broken financial system are not worth the price of higher interest rates that have failed miserably to curb the corporate greed epidemic helping to drive up costs," Zelnick added. "To date, the Federal Reserve and Chairman Jerome Powell have been more than willing to let average American families bear the brunt of their job-killing strategy—but are they also willing to let their banker friends on Wall Street go down with the ship?"
The Hill highlighted that ahead of Wednesday's announcement, influential figures such as economist Paul Krugman and analysts for Goldman Sachs—in a Monday letter to investors—had advocated for pausing rate hikes.
"Bank stress calls for a pause," wrote Goldman Sachs analysts. "Banking is not just another sector of the economy because financial intermediation is vital to every sector. As a result, addressing stress in the banking system is the most immediate concern and must take priority over other less urgent goals for the moment. We expect that policymakers and staff economists at the Fed will have the same view."
During his Wednesday press conference, Powell insisted that "our banking system is sound and resilient with strong capital and liquidity. We will continue to closely monitor conditions in the banking system and are prepared to use all of our tools as needed to keep it safe and sound."
While Powell also emphasized the Fed's commitment to learning from the recent SVB and Signature failures to prevent repeat events, both the bank collapses and a year of rate hikes have fueled calls for his ouster.
Asked by CNN's Jake Tapper on Wednesday whether she had ever directly told President Joe Biden that he should fire Powell, Warren said she wouldn't talk about private conversations "but what I will say is I've made it very clear as publicly as humanly possible that I didn't think that he should be reconfirmed as chair of the Fed. And I think he's doing a really terrible job."
"And he's doing a terrible job on both fronts," she said, referring to the Fed's dual mandate. In terms of oversight, Powell "has spent five years weakening regulations over these multibillion-dollar banks," and on monetary policy, he is "risking pushing our economy into a recession."
"What he's trying to do is get two million people laid off, and one of the things that we need to understand: He wants to raise the unemployment rate by more than a point within a single 12-month period. We have done that before in this country. In fact, we have done it 12 times before. And out of all 12 times, how many times has it resulted in a recession?" she said. "The answer is 12."
News
"This more than $10 billion in ratepayer and taxpayer robbery would merely fund an insanely high-risk game of radioactive Russian roulette on the Lake Michigan shoreline," said one critic.
A coalition of 191 individuals and 185 groups representing thousands of people on Wednesday implored the federal government for the third time not to fund the revival of a roughly 51-year-old nuclear power plant that was shut down last May in Covert, Michigan.
In a letter to the U.S. Department of Energy (DOE), the coalition warned that providing financial aid to Holtec International, which purchased the Palisades Nuclear Plant (PNP) last June, could lead to a massive public health and environmental disaster that reverberates far beyond the shoreline of Lake Michigan—a source of drinking water for millions of people in multiple states.

A little over a week after taking ownership of PNP "under the false pretense of decommissioning it," Holtec secretly applied for funding from the DOE's Civil Nuclear Credit (CNC) program in early July to reopen the plant, the coalition explained in a statement. The company's application—supported by Democratic Michigan Gov. Gretchen Whitmer, who had been advocating for a "dangerous 'zombie reactor' bailout and restart scheme at Palisades" since April 2022—was made public in early September.
Thanks in part to opposition from the coalition, which sent its first letter to U.S. Energy Secretary Jennifer Granholm in September, the DOE rejected Holtec's first funding request in mid-November. The following month, however, Holtec announced it would apply for federal funding during a second round of allocations, prompting a second letter of opposition from the coalition.
As The Holland Sentinelreported earlier this month: "Holtec is taking a different route with its second attempt at funding. Rather than applying through the CNC program, the company applied for funds from the U.S. Department of Energy loan office."
Terry Lodge, legal counsel for the coalition's lead groups, Beyond Nuclear and Don't Waste Michigan, wrote in Wednesday's letter that "DOE's recently issued amended 'guidance,' which was specifically rewritten to enable Holtec to apply for $1.2 billion of federal taxpayer funds, is not legal under the Infrastructure Investment and Jobs Act (IIJA)."
"We understand that Holtec... may be applying to DOE for a subsidized loan under a different law, with the intention of using funds from the IIJA to pay off the loan," wrote Lodge. "We question whether such a combined transaction would be lawful under the IIJA. Even if it is, IIJA credits may not be used to support Palisades. Congress intended the IIJA to support only currently operating commercial nuclear reactors that face termination of operations for economic reasons. Palisades does not meet any criteria for eligibility."
The coalition once again asked Granholm—a former Democratic governor and attorney general of Michigan—and other high-ranking officials at the DOE to deny Holtec's request that the non-operational PNP be certified to receive such federal funding.
Most importantly, PNP is unable "to operate safely due to a litany of chronic and acute problems associated with age-related degradation and neglected maintenance on safety-significant systems, structures, and components," the coalition argued in its statement. "This includes the worst neutron-embrittled reactor pressure vessel in the country and perhaps the world, at risk of pressurized thermal shock through-wall fracture, which would lead to reactor core meltdown."
"But additional pathways to catastrophic meltdown include a reactor lid, as well as steam generators, that have needed replacement for 17 years or longer," the coalition continued. "Palisades' control rod drive mechanism seal leaks have been uniquely bad in all of industry, for more than a half-century. Now added to this long list is Holtec's neglect of vital maintenance, such as of the turbo-generator, bending under its own immense weight, as well as the steam generators, to name but two examples."

Holtec has "applied to DOE for a billion dollar federal taxpayer-backed nuclear loan guarantee under the Inflation Reduction Act, which it would use to promote the reactor restart scheme, hoping to pay it back over time with the CNC program bailout," said the coalition. In addition, Holtec is "seeking a more than billion dollar subsidy from the state of Michigan, as well as yet another lucrative, above-market rate power purchase agreement with an unnamed utility company in the area. Also, Holtec has applied to DOE for $7.4 billion in federal nuclear loan guarantees, authorized under the 2005 Energy Policy Act and congressionally appropriated on December 23, 2007, for the design certification, construction, and operation of four small modular (nuclear) reactors, more than one of which would also be located at the Palisades site."
In the words of Kevin Kamps, a radioactive waste specialist at Beyond Nuclear and board member of Don't Waste Michigan, "This more than $10 billion in ratepayer and taxpayer robbery would merely fund an insanely high-risk game of radioactive Russian roulette on the Lake Michigan shoreline."
"Both extremes of the risk spectrum would be co-located at the Palisades site, if Holtec gets its way," said Kamps. "The ever-worsening breakdown phase risks at the old reactor would exist alongside the break-in phase risks of the new reactors, risking a Chernobyl-scale catastrophe, with the potential for Fukushima-style, domino-effect, multiple meltdowns."
According to The Holland Sentinel: "Holtec has acknowledged there will be 'a number of hurdles' to reopening the plant even if funding is secured. Those include financial commitment from the state, procuring a power purchasing agreement, upgrading the switchyard, partnering with a licensed operator for the restart, rehiring qualified and trained staff, and maintenance and delayed capital improvements of the facility—the plant closed earlier than planned due to failure of a control rod drive seal."
Citing comments a U.S. Nuclear Regulatory Commission official made during a public meeting on Monday, MLivereported this week that PNP "would be the first plant to enter the decommissioning phase and then try to restart."
During the meeting, Kamps declared, "Over my dead body are you all going to get away with this."
News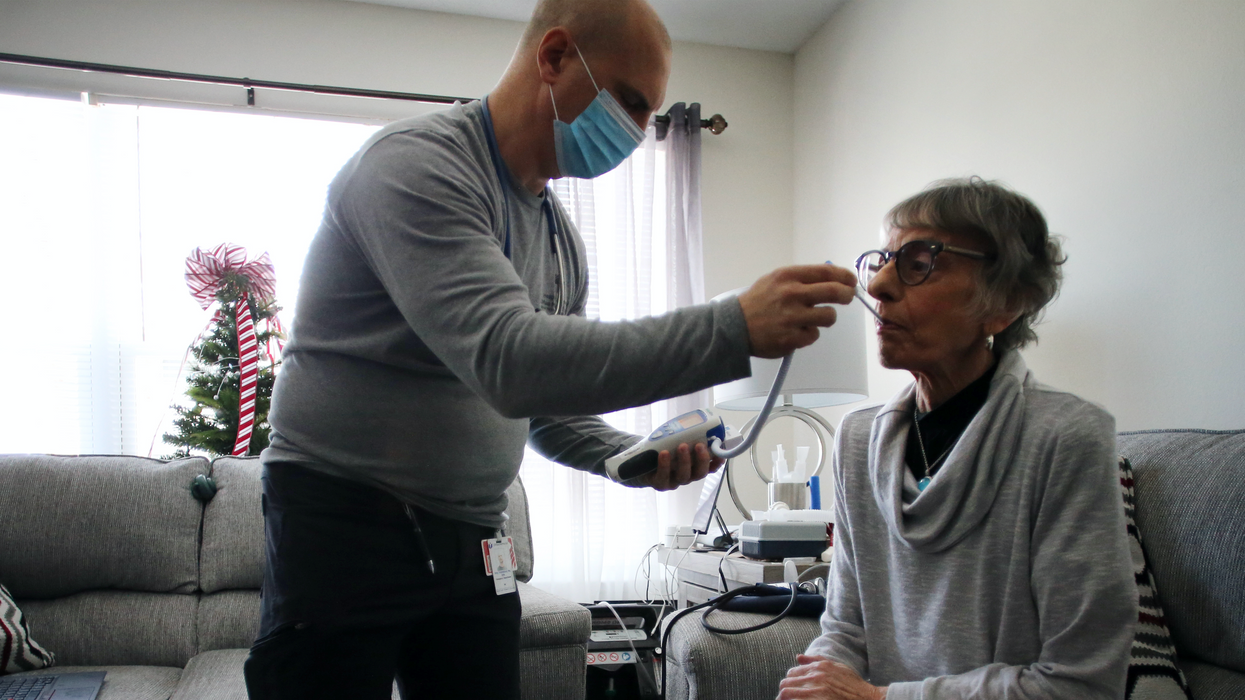 "The damage that private equity has wrought on Americans' healthcare from cradle to grave, simply for profit, has become a life-or-death situation."
Private equity's ownership of U.S. healthcare providers is incompatible with the needs and best interests of patients and should be checked with federal legislation, according to a report published Wednesday by the consumer advocacy group Public Citizen.

Critics of for-profit care have long decried private equity's focus on maximizing returns through practices including slashing staff, surprising patients with astronomical bills, and eschewing low-margin care upon which vulnerable populations rely. The new report—authored primarily by Public Citizen healthcare policy advocate Eagan Kemp—examines investment firms' impact on more than a dozen healthcare sectors, from reproductive health through end-of-life care.
"Private equity acquisitions in the healthcare sector have steadily climbed since the financial crisis in 2009, particularly in the past five years," a summary of the report notes. "Unlike acquisitions of hospitals, which typically occur under a public spotlight, the private equity industry's acquisitions of physician practices and other healthcare business lines often occur with little or no disclosure or public scrutiny, hindering the ability of regulators and watchdogs to monitor the effects of private equity ownership."
According to the report:
In general, the private equity industry's business model poses risks to the long-term sustainability of entities that the industry acquires. That is, in large part, because private equity purchases are typically financed with debt that is immediately transferred onto the books of the businesses acquired, thus leaving the acquired entities with debt burdens to manage.

Meanwhile, private equity investors seek outsize returns on an accelerated timeline, generally aiming to exit investments in three to five years with returns of 20%-30% per year. This objective induces them to take short-sighted steps to supercharge profits or otherwise wring capital out of the assets they acquire.

The risks posed by private equity investments in healthcare are particularly acute. After all, the services healthcare providers offer can spell the difference between life and death. Private equity has targeted segments of the healthcare industry since at least the 1990s, with many predictable outcomes. Among them, shocking lapses in safety have occurred, prices have risen faster than at non-private equity acquired entities, and patients have been subjected to price gouging schemes.

The conflict between providers' obligations to provide the best care and private equity investors' insatiable appetites for maximized [returns] provides is clear. "You can't serve two masters," a doctor who previously worked for private equity-owned U.S. Dermatology Partners toldBloomberg. "You can't serve patients and investors."
"Thanks to a lack of transparency, we don't know everything about private equity's incursion into healthcare. But what we do know is shocking and immoral" said Kemp. "The damage that private equity has wrought on Americans' healthcare from cradle to grave, simply for profit, has become a life-or-death situation. Transparency and oversight are needed, stat."
The report suggests legislative solutions including Sen. Elizabeth Warren's (D-Mass.) Stop Wall Street Looting Act and Rep. Pramila Jayapal's Healthcare Ownership Transparency Act. The latter, according to Jayapal's office, "would require private equity firms and other financial interests to disclose ownership stakes in healthcare facilities including nursing homes."
A September 2022 Public Citizen report detailed how federal regulators had failed to implement a 2010 law requiring nursing homes to disclose their owners. Other investigations during the Covid-19 pandemic found that home healthcare, hospice, and nursing facilities and services owned by investment firms often provided a lower standard of care.
"We applaud Rep. Jayapal's ongoing effort to shine a light on the dangerous toll private equity vultures are taking on our health," Public Citizen president Robert Weissman said in a statement. "Adequate regulation of this predatory industry is acutely critical when it comes to the healthcare sector."
News
SUPPORT OUR WORK.
We are independent, non-profit, advertising-free and 100%
reader supported.