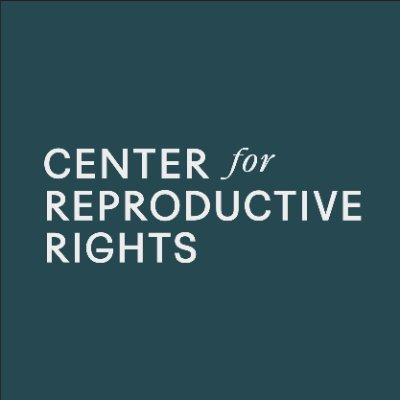 Supreme Court to Hear Abortion Ban Case Challenging Roe v. Wade
This case presents a direct challenge to Roe v. Wade and is the first pre-viability abortion ban the Court will rule on since Roe.
WASHINGTON
Today, the U.S. Supreme Court granted Mississippi's request to review a case challenging the state's ban on abortion after 15 weeks of pregnancy. These kind of bans on abortion prior to viability have been unconstitutional since 1973, when the Supreme Court decided the landmark case Roe v. Wade. In this case, the Court has agreed to consider the question as to whether all previability prohibitions on abortion are unconstitutional.
The challenge to Mississippi's 15-week ban was brought by the Center for Reproductive Rights, the law firm Paul Weiss, Rifkind, Wharton & Garrison, and the Mississippi Center for Justice on behalf of Jackson Women's Health Organization--the last remaining abortion clinic in Mississippi. The state of Mississippi asked the Supreme Court to take this case after the Fifth Circuit Court of Appeals struck down the law in December 2019.
Statement from Nancy Northup, President & CEO of the Center for Reproductive Rights:
"Alarm bells are ringing loudly about the threat to reproductive rights. The Supreme Court just agreed to review an abortion ban that unquestionably violates nearly 50 years of Supreme Court precedent and is a test case to overturn Roe v. Wade.
The consequences of a Roe reversal would be devastating. Over 20 states would prohibit abortion outright. Eleven states--including Mississippi--currently have trigger bans on the books which would instantaneously ban abortion if Roe is overturned. Already, abortion is nearly impossible to access for people in states like Mississippi, where lawmakers have been chipping away at the right to abortion for decades. We will keep fighting to make sure that people do not lose this fundamental right to control their own bodies and futures."
Statement from Diane Derzis, owner of Jackson Women's Health Organization--the sole abortion clinic in Mississippi:
"As the only abortion clinic left in Mississippi, we see patients who have spent weeks saving up the money to travel here and pay for childcare, for a place to stay, and everything else involved. If this ban were to take effect, we would be forced to turn many of those patients away, and they would lose their right to abortion in this state. Mississippi politicians have created countless barriers for people trying to access abortion, intentionally pushing them later into pregnancy. It's all part of their strategy to eliminate abortion access entirely."
For now, abortion remains legal in Mississippi and the ban will remain blocked as the Supreme Court reviews the case. Mississippi passed their 15-week ban in 2018, followed by a 6-week ban in 2019. Twelve other states have passed unconstitutional abortion bans at various points in pregnancy since 2019, and each ban that has been challenged has been subsequently struck down: Alabama; Arkansas; Georgia; Kentucky; Louisiana; Montana, Missouri; Ohio; Oklahoma, South Carolina, Tennessee; and Utah. In 2016, the Supreme Court denied petitions for certiorari on two abortion ban cases appealed by North Dakota (six-week ban) and Arkansas (12-week ban). Abortion bans threaten the health, rights, and lives of people of color and low-income people disproportionately, as they already face more hurdles when accessing abortion.
Click here for the Center's interactive map called "What if Roe Fell", which shows what would happen in each state if Roe were overturned.
The Center for Reproductive Rights is a global human rights organization of lawyers and advocates who ensure reproductive rights are protected in law as fundamental human rights for the dignity, equality, health, and well-being of every person.
(917) 637-3600
LATEST NEWS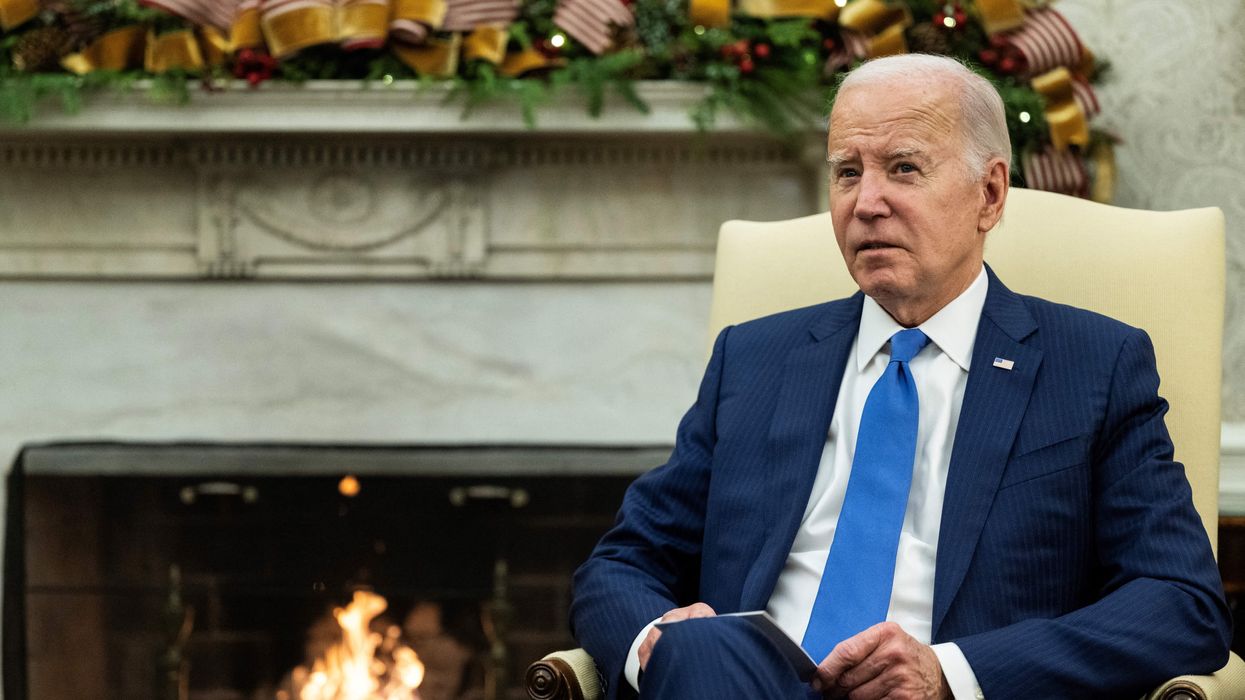 The interns sent a letter demanding that President Joe Biden support a permanent cease-fire.

Dozens of White House interns sent a letter late Tuesday urging President Joe Biden to demand a permanent cease-fire in Gaza, echoing the calls of a growing number of lawmakers, congressional staffers, administration officials, and ordinary Americans.
"We heed the voices of the American people and call on the administration to demand a permanent cease-fire," reads the letter, which is signed "40+ White House & [Executive Office of the President] Interns for Palestine."
"We are not the decision-makers of today, but we aspire to be the leaders of tomorrow," the letter continues, "and we will never forget how the pleas of the American people have been heard and thus far, ignored."
The interns' letter was made public hours after a Data for Progress survey showed that 61% of U.S. voters—including 76% of Democrats—want the Biden administration to call for a permanent cease-fire in the Gaza Strip, which is facing a devastating humanitarian crisis as Israel continues its bombardment of the territory and expands its ground offensive to the south after decimating much of the north.
"The pulverizing of Gaza now ranks amongst the worst assaults on any civilian population in our time and age."
While the Biden administration supported the temporary pause that ended last week, it has claimed that a permanent cease-fire would be a gift to Hamas, which carried out a deadly attack on southern Israel in early October.
Administration officials in recent days have pushed Israel to protect civilians in Gaza, but there's no evidence that the Israeli military has changed its indiscriminate approach. Early Tuesday, an Israeli airstrike reportedly hit a school housing displaced Gazans—killing at least 20 people—as Israeli forces invaded Khan Younis in southern Gaza.
"The pulverizing of Gaza now ranks amongst the worst assaults on any civilian population in our time and age," Jan Egeland, secretary-general of the Norwegian Refugee Council, said Tuesday. "Each day we see more dead children and new depths of suffering for the innocent people enduring this hell."
The White House interns, who did not sign their names to the letter likely out of fear of retaliation, expressed their horror at both the "brutal October 7th Hamas attack on Israeli civilians" and "the brutal and genocidal response by the Israeli government, funded by our tax dollars."
An Amnesty International investigation released earlier Tuesday found that the Israeli military used U.S.-made munitions to carry out airstrikes on two homes in Gaza in October, killing more than 40 members of two families—including 19 children.

"We urge the Biden-Harris administration to call for a permanent cease-fire now, a release of all hostages including Palestinian political prisoners, and to support a diplomatic solution that will put an end to the illegal occupation and the Israeli apartheid, in accordance with international law and for a free Palestine," the White House interns wrote.
News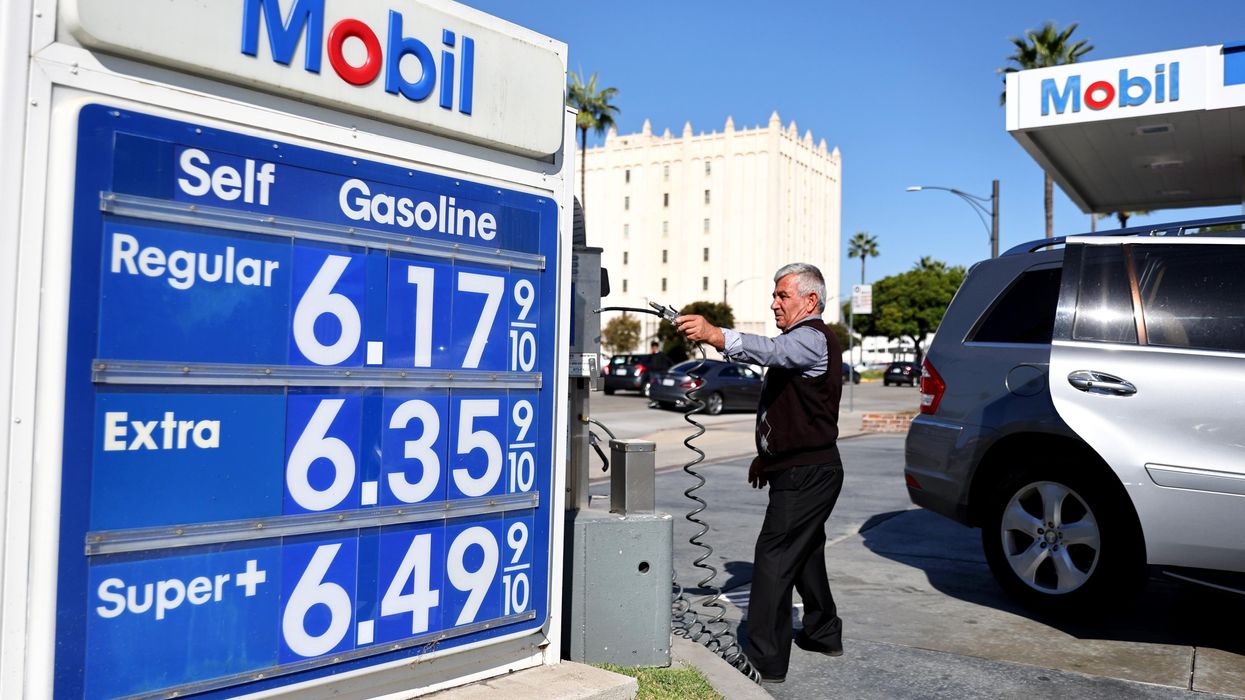 "The FTC is right to investigate Exxon's acquisition of Pioneer, which could raise prices at the pump and is aimed at keeping the U.S. reliant on fossil fuels," said one campaigner.
Amid outrage from climate campaigners and senators, the U.S. Federal Trade Commission is investigating fossil fuel giant ExxonMobil's proposed takeover of Pioneer Natural Resources, a regulatory filing revealed Tuesday.
Pioneer disclosed the FTC's request for more information about the pending merger, which Exxon announced in October.
U.S. Senate Majority Leader Chuck Schumer (D-N.Y.) said in a statement Tuesday: "Last month, I and 22 other senators urged the FTC to investigate Exxon's $60 billion proposed blockbuster merger with Pioneer. And today—they heeded my warning."
"Americans care a great deal about gas prices," Schumer stressed, "and if this merger were to go through it would most certainly raise gas prices for families across the country."
"This merger has all the hallmarks of harmful, anticompetitive effects. The FTC is right to investigate this merger to see if it would lead to higher gas prices or less competition," he added. "I look forward to following this investigation closely, and will encourage the FTC to block the deal if they find any antitrust laws are being violated."
Alex Witt of Climate Power, an advocacy group founded by the Center for American Progress (CAP) Action Fund, League of Conservation Voters, and Sierra Club, also welcomed the FTC's inquiry in comments to The Associated Press.
"Exxon publicly promised to reduce emissions, yet subsequently spent $60 billion acquiring another fossil fuel company—doubling down on their commitment to oil and gas and putting profits over people," Witt said. "The FTC is right to investigate Exxon's acquisition of Pioneer, which could raise prices at the pump and is aimed at keeping the U.S. reliant on fossil fuels."
A CAP report highlighted Tuesday that in hopes of continuing to profit off of the destruction of the planet, the fossil fuel industry is "undermining democratic functions to stem the tide of climate action" around the world.

That report and the heightened scrutiny of the possible merger come during the United Nations Climate Change Conference (COP28), where attendees are considering scientists' warnings that fossil fuels must be rapidly phased out to prevent more devastating global heating.
"This deal shows that Exxon is doubling down on fossil fuels and has no intention of moving towards clean energy," Jamie Henn, director of Fossil Free Media argued earlier this year. "Even after the hottest summer on record, Exxon is hellbent on driving the thermostat even higher."
News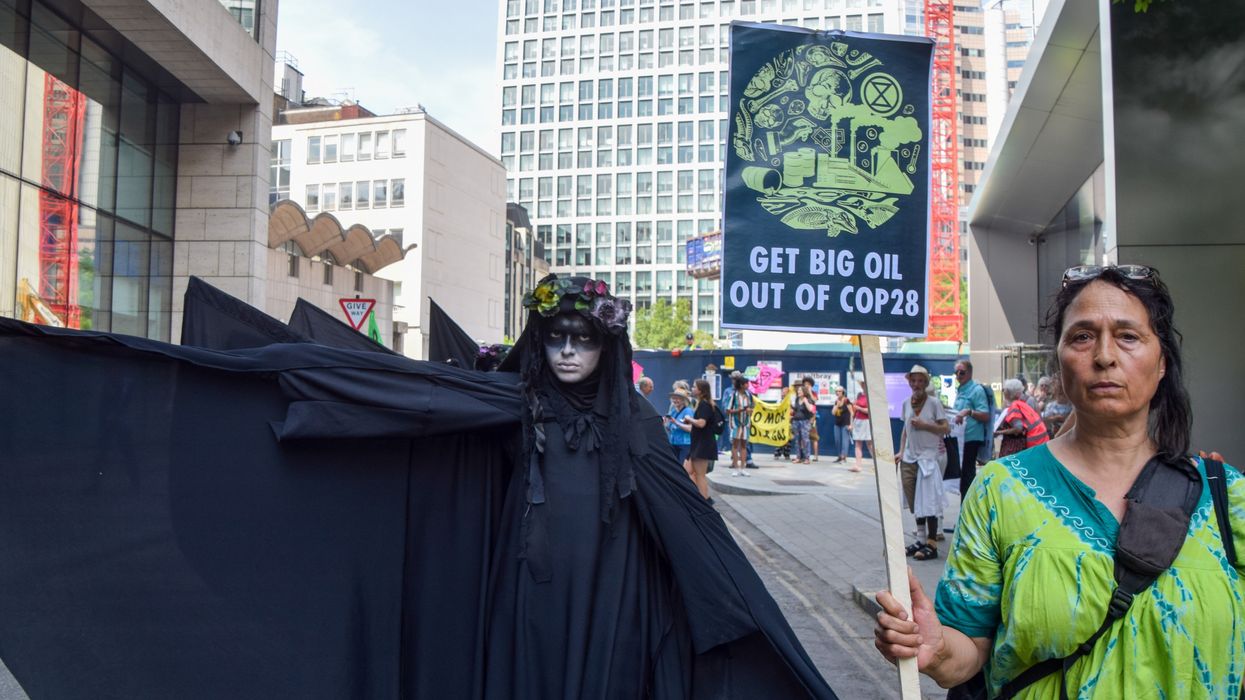 "The multinational $4 trillion fossil fuel industry has not only corrupted citizens' understanding of the climate crisis but also contributed to the erosion of democracy around the world."
As more people around the world demand an end to the fossil fuel era in the face of a worsening planetary emergency, Big Oil is "undermining democratic functions to stem the tide of climate action," a report published Tuesday revealed.
"Through a wide array of tactics, the multinational $4 trillion fossil fuel industry has not only corrupted citizens' understanding of the climate crisis but also contributed to the erosion of democracy around the world," the Center for American Progress (CAP) said in a new analysis.
CAP's Chris Martinez, Laura Kilbury, and Joel Martinez examined "what these tactics look like in practice and how they work against democratic systems to stifle climate action."
According to the authors, the three main democracy-destroying tactics are:
Polluting democratic societies' information ecosystems with deception and false climate solutions;
Using massive financial and lobbying influence over policymakers to defeat climate action and serve industry interests; and
Directly undermining democratic rights and freedoms.
The fossil fuel industry is "stifling democratic rights through lawsuits, anti-protest laws, and voter suppression," the report states. Meanwhile, Big Oil greenwashes its harmful practices through direct advertising and via lobby groups like the American Petroleum Institute, which "regularly publicizes its member companies' investments in renewable energy and carbon reduction technologies."
"On closer inspection, however, industry's declared efforts to fight climate change fall woefully short, with oil and gas companies often devoting more attention to creating the appearance of working on climate solutions than actually developing them," the analysis contends.
Big Oil also uses the tactic of "astroturfing," or creating the appearance of grassroots support for policies and practices that are beneficial to the industry but harm the climate by perpetuating the fossil fuel era.
"The oil and gas industry's strategy is clear: Manipulate the levers of power to obstruct any climate policies that may reduce the world's reliance on fossil fuels," Martinez, CAP's associate director for domestic climate, said in a statement. "If left unchecked, these tactics stifle democratic rights, making governments more responsive to corporations than their own citizens."
The CAP analysis comes as a record 2,456 fossil fuel lobbyists flood the floors of the United Nations Climate Change Conference, or COP28, in Dubai, peddling influence and false climate solutions like so-called "abated" emissions, biofuels, and hydrogen.
"In the case of the [United Arab Emirates'] COP28 presidency, the industry capture of these spaces is complete, with a state-backed fossil fuel company threatening to interfere with multilateral climate progress at the highest and most consequential level," the report states, referring to summit president Sultan Ahmed Al Jaber, who is also the CEO of the UAE's national oil firm—and who has reportedly been using the run-up to the conference to pursue new fossil fuel deals.
"As warning lights of democratic backsliding strobe across the world and endanger critical efforts to address the climate crisis," the analysis adds, "the twin threat of the fossil fuel industry's attacks on climate action and the democratic functions necessary to take that action must not be ignored."
News