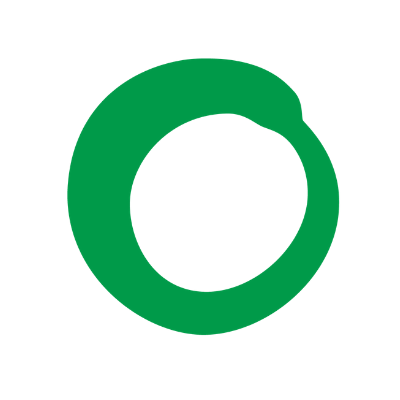 Global Insect Collapse Driven By Industrial Farming, Says New 'Insect Atlas'
Report shows nature- friendly agriculture is necessary and possible, but farmers need support for the transition.
WASHINGTON
Insects are in decline across the world because of industrial farming and heavy pesticide use which are threatening food production, according to the Insect Atlas released today by Heinrich-Boll-Stiftung and Friends of the Earth Europe.
Insects keep the planet's ecological system running, and ensure our food supply - 75% of our most important crops depend on pollination by insects. Insects also improve soil quality and reduce plant pests by decomposing manure and dead plant matter.
The Insect Atlas shows that insect species and pollinators are in severe decline because of pesticide-dependent industrial farming. It reveals that:
41% of insect species are in decline, and one-third of all inspect species are threatened with extinction
Pollinators, which contribute directly to around one-third of global food production, are under threat: at least one in ten bee and butterfly species in Europe is threatened with extinction
Pesticide use has risen five-fold since 1950, with over 4 million tonnes sprayed on fields worldwide every year. Two-thirds of the pesticides market is dominated by four companies: BASF, Bayer, Syngenta and Corteva
The explosion in factory farming has led to insect-dense areas of land in Argentina and Brazil being cleared for pesticide-heavy soybean plantations. Worldwide, they now cover 123 million hectares - an area 3.5 times the size of Germany
Mute Schimpf, food and farming campaigner at Friends of the Earth Europe said: "The evidence is clear: pesticide use is wiping out insect populations and ecosystems around the world, and threatening food production. A handful of corporations control the bulk of pesticide supply, and if left unchecked will continue to use their immense political influence to lock in a system of industrial farming which will continue to wipe out nature and destroy rural communities."
Barbara Unmussig, President of Heinrich-Boll-Stiftung said: "The global loss of insects is dramatic. Industrial monocultures with energy or fodder plants for our factory farming are driving, in countries such as Brazil or Indonesia, deforestation, monotonous agricultural deserts and the unlimited application of pesticides. In Argentina alone, the use of pesticides has increased tenfold since the 1990s. Pesticides from major chemical companies such as Bayer and BASF, which have long been banned or are no longer licensed in the EU, continue to be traded globally almost without restriction. As a result, nearly 50 percent of the pesticides in Kenya and over 30 percent in Brazil are highly toxic to bees. The Mercosur agreement too negotiated a tariff reduction for chemical products, including pesticides. The goal of exporting even more pesticides to the world's most biodiverse regions mocks all national sustainability effort."
The Insect Atlas also shows how the EU can support sustainable models of farming which prevent insect collapse and guarantee food production and good livelihoods for farmers and farmworkers. These include:
Reducing the use of synthetic pesticides by 80% in agriculture by 2030, with a just transition for farmers [2]
Radically reforming the Common Agricultural Policy (CAP) to remove harmful untargeted direct payments, setting aside at least 50% of the CAP budget for environmental, nature and climate objectives and supporting farmers in the transition to agroecology
Phasing out farming methods which increase pesticide use, such as growing genetically modified plants
Taking urgent actions to achieve the targets suggested in the European Farm to Fork and Biodiversity strategies to increase organic farming, as well as cutting pesticide and fertilizer use by 2030
Reducing the production and consumption of factor-farmed meat and other animal products and supporting plant-based options
Cutting the overall EU demand for agrocommodities in order to reduce global deforestation
Barbara Unmussig continued: "The Biodiversity Strategy and Food-to-Fork initiative are first steps into a sustainable transition of the European agricultural sector. But ist not sufficient - in order to protect insects we not only need good intentions, but very specific and targeted strategies. The CAP has to be reshaped to finally contribute tangibly and decisively to an insect- and climate-friendly agriculture. Just 20 percent of all producers in Europe get 80% of CAP subsidies - this can not be justified any longer. Large area subsidies from which only a few big farms benefit have to be redirected into supporting small, environmentally and socially viable farming."
In order to achieve the fundamental shift needed to save insect populations, the European Parliament and Council must drastically increase the ambition of the European Commission's Farm to Fork and Biodiversity Strategies. [3]
Friends of the Earth Europe and Heinrich-Boll-Stiftung are calling for a new law to cut pesticide use by 80% by 2030, as well as other measures to prepare the way towards fairer and greener food systems.
Friends of the Earth fights for a more healthy and just world. Together we speak truth to power and expose those who endanger the health of people and the planet for corporate profit. We organize to build long-term political power and campaign to change the rules of our economic and political systems that create injustice and destroy nature.
(202) 783-7400
LATEST NEWS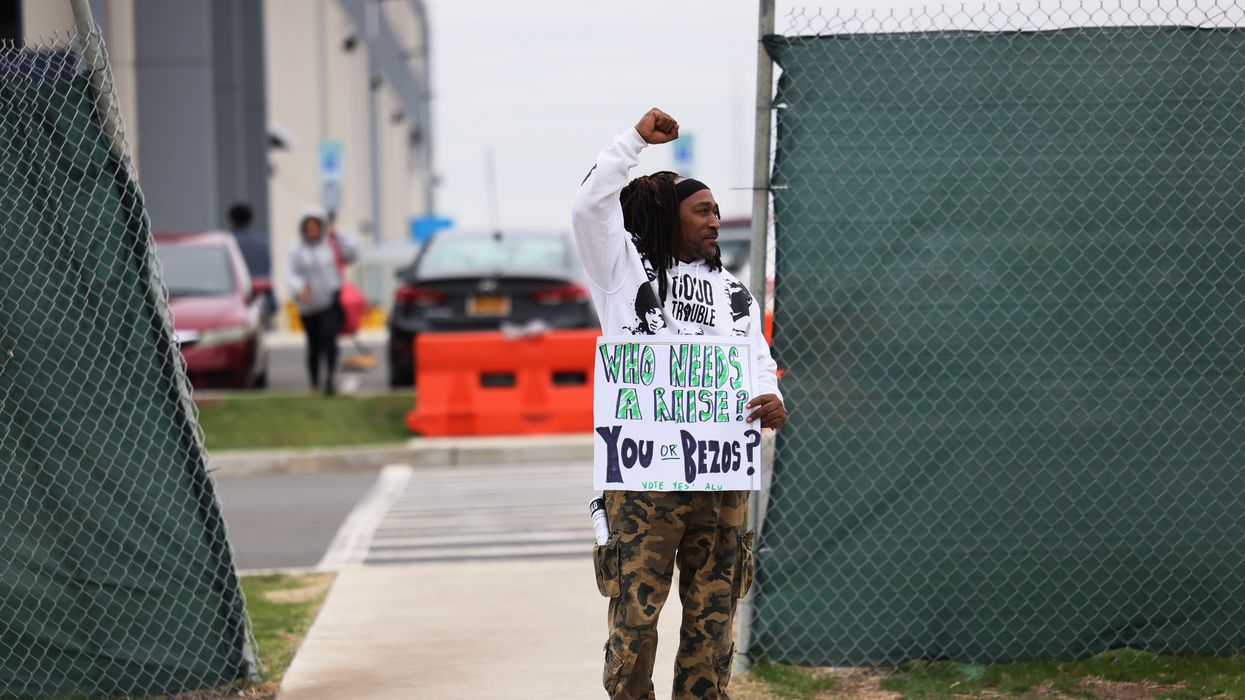 "People should be outraged that Amazon feels that the law doesn't apply to them," said a lawyer for the Amazon Labor Union.
The Amazon Labor Union celebrated Wednesday as a lawyer for the National Labor Relations Board in Brooklyn determined that Amazon acted illegally when it adopted a rule barring warehouse workers from being present at their workplace when they were not scheduled to work—a transparent effort, the board said, to limit union activity.
The company reached a settlement in 2021 with the NLRB, agreeing to notify workers of their right to form a union and to organize on company property.
Organizers with the ALU say the settlement was crucial in allowing off-duty workers to engage with their colleagues as they prepared to vote on unionizing—a vote that they ultimately won on April 1, 2022 in a result that one labor reporter called a "tremendous upset."
As the union prepared to vote last year, said Christian Smalls, a co-founder of the ALU and former Amazon employee, on Wednesday, "we were allowed to organize in the break room, feed the workers, feed our colleagues, let them know that we're building a culture that's here to represent the workers."
"Unfortunately, after our victory Amazon rolled a policy out that allowed no access to the building, meaning workers cannot report before or afterwards unless they're scheduled for shifts," he added. "We weren't allowed to organize because they were targeting us, retaliating, firing, writing people up."
The new policy, introduced last summer, barred workers from being in the building 15 minutes before or after their scheduled shift. The ALU says it made it more difficult for the union to engage with workers and enlist them to help pressure Amazon to bargain with them.
The company has claimed that it instituted the off-duty access rule only as a security measure and applied the rule fairly.

"The employer violated the [National Labor Relations] Act in implementing its off-duty access rule at the end of June in response to union activity," said the NLRB in a letter to the ALU. "The off-duty access rule has further been applied discriminatorily as relates to the disciplines pursuant to the rule which have been issued for union activity."
The board's announcement that it found merit in the ALU's charges regarding the rule could be "a precursor to the agency issuing a complaint or taking other formal actions," Bloomberg Lawreported.

"People should be outraged that Amazon feels that the law doesn't apply to them," Seth Goldstein, an attorney who represents the ALU, told Bloomberg Law.
"Workers can't organize if they don't have access to the break rooms and non-work areas before or after work, and the board recognizes that, and they're going to hold Amazon accountable," Goldstein told Law360.

The NLRB also said Wednesday that Amazon has illegally refused to bargain with the ALU nearly a year after the union won its election. The company is appealing the election outcome to the board, even though it was certified by regional officials earlier this year.
Smalls expressed hope that the NLRB's decision regarding the off-duty access rule will make it easier for Amazon workers to organize across the United States.
"We're letting them know we're going back in the building, we're feeding our coworkers," he said, "not just here at [Staten Island warehouse] JFK8 but all across the nation."
News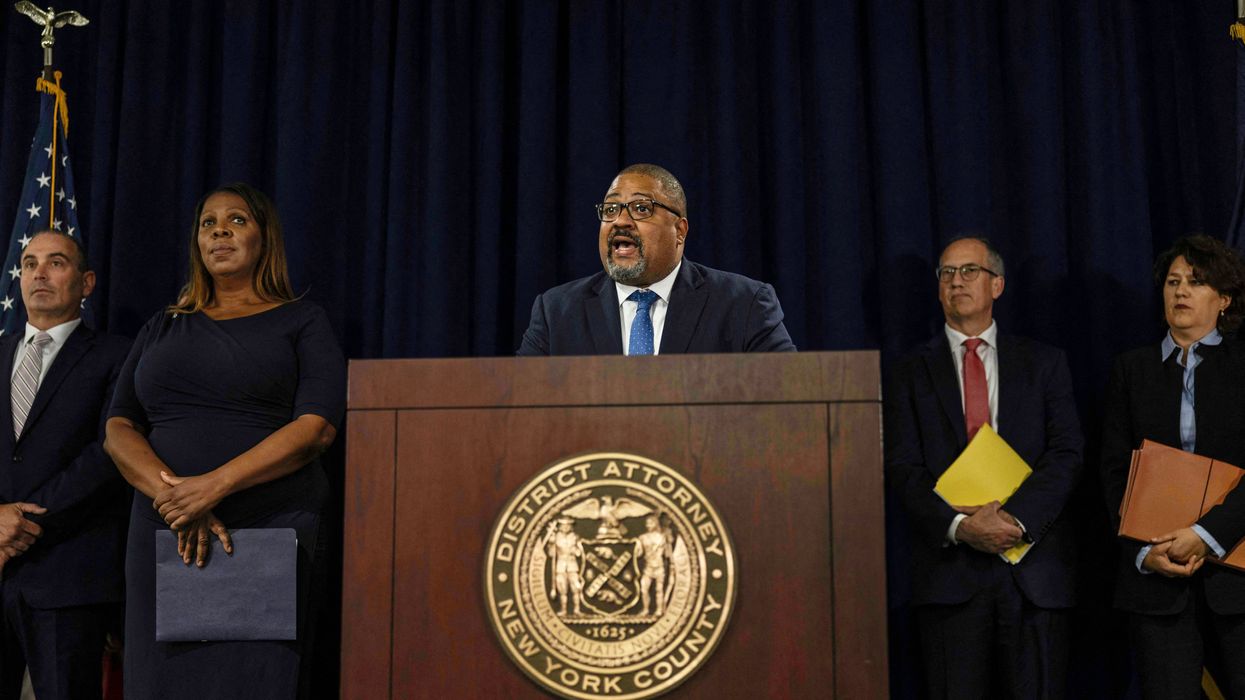 "The district attorney is obliged by the federal and state constitutions to protect the independence of state law enforcement functions from federal interference," wrote the district attorney's general counsel.
The office of Manhattan District Attorney Alvin Bragg on Thursday accused House Republicans of an "unlawful incursion" into New York authorities' investigation of former President Donald Trump, who is expected to face criminal charges over a 2016 pre-election hush-money payment to porn star Stormy Daniels.
In a letter to Reps. Jim Jordan (R-Ohio), Bryan Steil (R-Wis.), and James Comer (R-Tenn.)—respectively the chairs of the House Judiciary, Administration, and Oversight Committees—the Manhattan DA's general counsel Leslie Dubeck wrote that the lawmakers' request earlier this week for confidential information pertaining to the Trump probe amounted to "an unprecedented inquiry into a pending local prosecution."
Dubeck wrote that the GOP lawmakers' Monday letter demanding that Bragg turn over communications and other documents related to the investigation "only came after Donald Trump created a false expectation that he would be arrested the next day and his lawyers reportedly urged you to intervene."
"Neither fact is a legitimate basis for congressional inquiry," Dubeck continued. "The district attorney is obliged by the federal and state constitutions to protect the independence of state law enforcement functions from federal interference."
The reply from Bragg's office came just before news broke that the Manhattan grand jury tasked with considering possible criminal charges against the former president is not expected to convene again until at least Monday of next week.
Trump set off a firestorm over the weekend by claiming on his social media platform that he would be arrested on Tuesday and urging his supporters to mobilize in response. The arrest did not take place as the former president and 2024 candidate predicted, but the post did lead to a flood of donations from his right-wing political supporters.
As Insiderreported, Trump "raised $1.5 million in the three days after he claimed on Truth Social that he'd be arrested."
"The resulting average of $500,000 a day," the outlet noted, "is almost double the daily average from the weeks before and after he announced his bid for the White House in November."
In addition to requesting documents and testimony from Bragg, Jordan on Wednesday wrote letters demanding communications and other materials from two former prosecutors who previously led the Trump hush-money investigation.
As The Washington Postsummarized on Thursday: "Daniels, whose legal name is Stephanie Clifford, was paid $130,000 by Michael Cohen, Trump's former lawyer and fixer," to stay quiet about an alleged affair.
"Trump reimbursed [Cohen] after becoming president, in installments that were designated legal fees," the Post added. "Bragg (D) has declined to give details of the investigation. But he is believed to be considering charges related to the payments that would include falsifying business records, possibly in commission of another, campaign-related crime. It is up to him to decide whether to ask the grand jury to vote on charging Trump with a crime."
News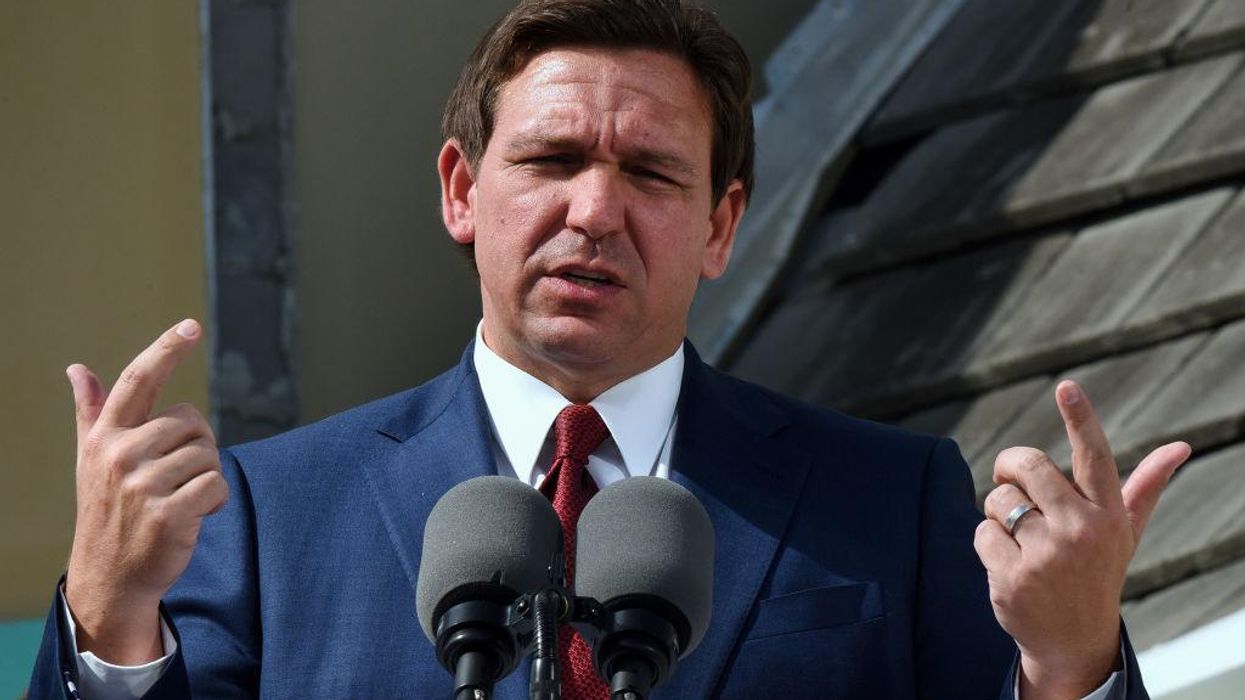 "It was never about 'protecting children,'" said one opponent of the law. "It was always about eliminating LGBTQ people from public life and making it illegal to even discuss our existence."
Florida's Republican governor and presumed 2024 presidential candidate Ron DeSantis is moving to expand his state's prohibition on classroom discussions of sexual orientation and gender identity to all grades.
White House press secretary Karine Jean-Pierre on Wednesday denounced DeSantis' effort to broaden what critics call the "Don't Say Gay" law, describing it as "completely, utterly wrong."
Passed last year by Florida's GOP-controlled Legislature, the law forbids classroom instruction on sexual orientation and gender identity in grades K-3. The DeSantis administration's proposed rule change, first reported Tuesday by The Orlando Sentinel, would extend the ban on such lessons to grades 4-12, except when they are required by state standards or as part of a reproductive health course from which parents can choose to exclude their children.
The proposal, introduced by DeSantis' Department of Education, goes even further than right-wing Florida lawmakers' current push to expand the law through grade 8 and does not require legislative approval. The state Board of Education—controlled by appointees of DeSantis and his predecessor, U.S. Sen Rick Scott (R-Fla.)—is set to vote on the measure at its April 19 meeting.
"Everything he does is about what can further his own career ambitions," Brandon Wolf of Equality Florida toldThe Associated Press on Wednesday, referring to DeSantis. "And it's clear he sees the anti-LGBTQ movement as his vehicle to get him where he wants to go."
Florida's "Don't Say Gay" law has been widely condemned since it was first introduced last year. Opponents—including President Joe Biden, who called the measure "hateful"—contend that it marginalizes LGBTQ+ people.
"Everything he does is about what can further his own career ambitions. And it's clear he sees the anti-LGBTQ movement as his vehicle to get him where he wants to go."
DeSantis' proposed expansion has confirmed critics' warnings that the law was never intended to "protect kids," as proponents claimed, but rather to undermine support for LGBTQ+ rights and sow mistrust in public education to facilitate privatization.
"It was never about 'protecting children,'" Alejandra Caraballo, a clinical instructor at the Harvard Law School Cyberlaw Clinic, wrote Wednesday on social media. "It was always about eliminating LGBTQ people from public life and making it illegal to even discuss our existence."
That message was echoed by former Florida Rep. Carlos Guillermo Smith (D-49), who tweeted: "It was never, ever, ever, ever about kindergarten through third grade. It was always about demonizing us and censoring LGBTQ people out of existence in our schools."
During her Wednesday press briefing, Jean-Pierre alluded to growing attacks on LGBTQ+ people and said that DeSantis' proposal reflects "a disturbing and dangerous trend that we're seeing across the country."

Last month, PEN America revealed that GOP officials across the United States unveiled 84 educational gag orders during the first six weeks of 2023.
As the free speech organization previously documented, Republican lawmakers introduced 190 bills designed to restrict the ability of educators and students to discuss the production of and resistance to myriad inequalities throughout U.S. history—including several proposals to create so-called "tip lines" that would enable parents to punish school districts or individual teachers—in dozens of states in 2021 and 2022. Over the past two years, 19 laws limiting the teaching of gender, sexuality, and racism were enacted in more than a dozen GOP-controlled states, plus eight measures imposed without legislation.
This year alone, Florida's "Don't Say Gay" law has spawned at least 27 copycat bills in more than a dozen states, including several measures that would, as DeSantis is now proposing, censor instruction related to sexual orientation or gender identity at all grade levels.
Opponents of Florida's law argue that "its language—'classroom instruction,' 'age appropriate,' and 'developmentally appropriate'—is overly broad and subject to interpretation," AP reported. "Consequently, teachers might opt to avoid the subjects entirely for fear of being sued, they say."
In an opinion piece published last year, Washington Post columnist Greg Sargent argued that the nationwide surge in restrictive education legislation has "an obvious purpose: to make teachers feel perpetually on thin ice, so they shy away from difficult discussions about our national past rather than risk breaking laws in ways they cannot themselves anticipate."
"But there's another, more pernicious goal driving these bills that might well succeed politically precisely because it remains largely unstated," Sargent continued. "The darker underlying premise here is that these bills are needed in the first place, because subversive elements lurk around every corner in schools, looking to pervert, indoctrinate, or psychologically torture your kids."
The "combination of... vagueness and punitive mechanisms such as rights of action and tip lines" is intentionally designed to promote self-censorship, wrote Sargent. "Precisely because teachers might fear that they can't anticipate how they might run afoul of the law—while also fearing punishment for such transgressions—they might skirt difficult subjects altogether."
He added that "calls for maximal parental choice and control in schools have been used by the right for decades as a smoke screen to sow fears and doubts about public education at its ideological foundations."
National Education Association president Becky Pringle similarly argued last month that DeSantis' attack on a new high school Advanced Placement African-American studies course is part of the far-right's wider anti-democratic assault on public schools and other institutions aimed at improving the common good.
"For DeSantis, blocking AP African-American studies is part of a cheap, cynical, and dangerous political ploy to drive division and chaos into public education debates," Pringle wrote.
"He seeks to distract communities from his real agenda, which is to first whitewash and then dumb down public education as an excuse to privatize it," she added. "His ultimate goal? The destruction of public education, the very foundation of our democracy."
News
SUPPORT OUR WORK.
We are independent, non-profit, advertising-free and 100%
reader supported.