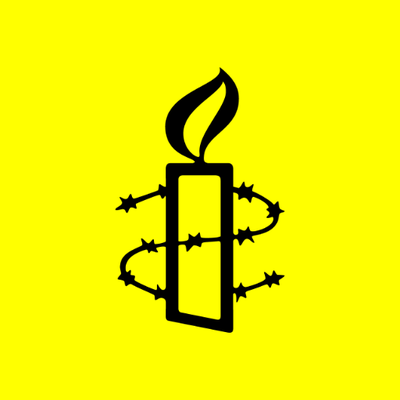 Khashoggi Verdict in Saudi Arabia a Whitewash
"The verdict fails to address the Saudi authorities' involvement in this devastating crime or clarify the location of Jamal Khashoggi's remains."
NEW YORK CITY
Responding to a Saudi Arabian court's sentencing of five people to death and three others to prison for the murder of journalist Jamal Khashoggi, Lynn Maalouf, Amnesty International's Middle East Research Director, said:
"This verdict is a whitewash which brings neither justice nor the truth for Jamal Khashoggi and his loved ones. The trial has been closed to the public and to independent monitors, with no information available as to how the investigation was carried out.
"The verdict fails to address the Saudi authorities' involvement in this devastating crime or clarify the location of Jamal Khashoggi's remains.
"Saudi Arabia's courts routinely deny defendants access to lawyers and condemn people to death following grossly unfair trials. Given the lack of transparency from the Saudi authorities, and in the absence of an independent judiciary, only an international, independent and impartial investigation can serve justice for Jamal Khashoggi."
Background
The Public Prosecution's findings into the murder of Jamal Khashoggi on October 2, 2018 were published by the Saudi Press Agency today. The trial involved 31 individuals, 11 of whom were charged and eight were convicted today. Five were sentenced to death and three were sentenced to prison terms. They were tried and sentenced before the Criminal Court in Riyadh. The verdict is subject to an appeal.
A UN report released by the Special Rapporteur on extrajudicial, summary or arbitrary executions, Agnes Callamard, in June 2019 concluded that Jamal Khashoggi was the victim of "an extrajudicial killing for which the state of Saudi Arabia is responsible under human rights law." Saudi Arabia failed to cooperate with Special Rapporteur Callamard during her investigation.
Amnesty International is a global movement of millions of people demanding human rights for all people - no matter who they are or where they are. We are the world's largest grassroots human rights organization.
(212) 807-8400
LATEST NEWS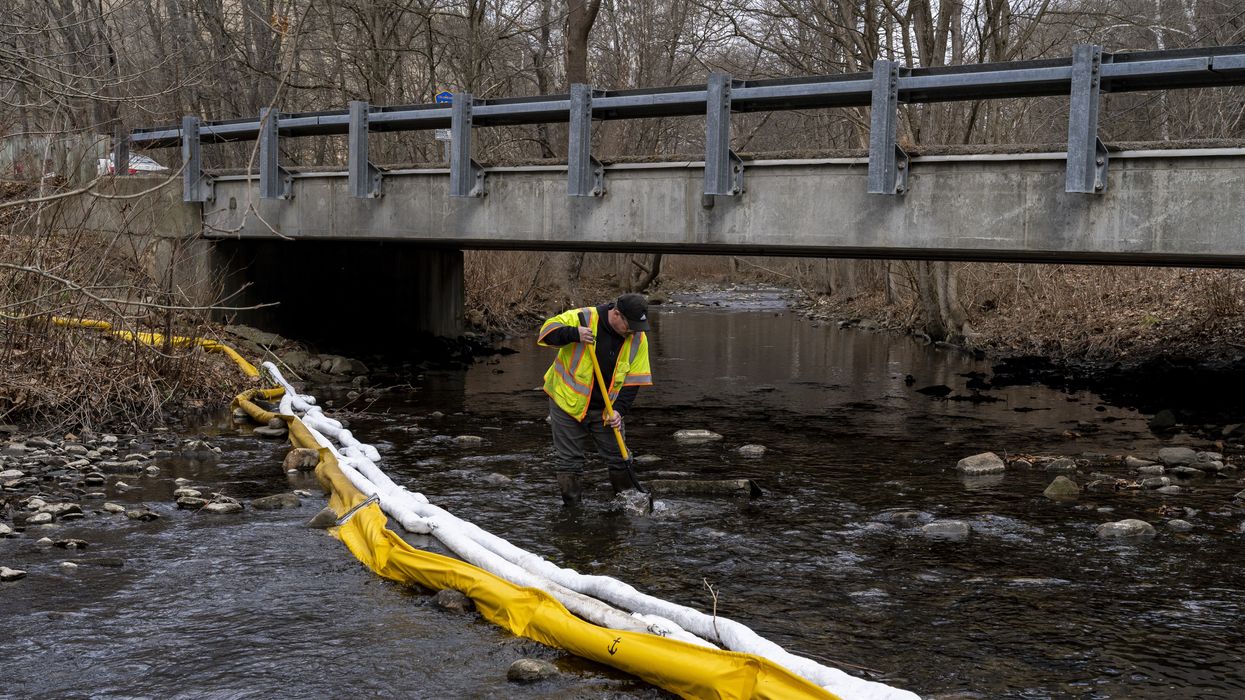 "Too often cities with high rates of concentrated poverty and environmental degradation are asked to shoulder the burden for corporate malfeasance," said a Democratic City Council member. "East Palestine and Baltimore deserve better."

A local Democratic lawmaker in Baltimore on Tuesday credited community members and clean water advocates for helping to secure an environmental victory, as the City Council unanimously approved a resolution to block shipments of contaminated wastewater from East Palestine, Ohio.
Days after water treatment company Clean Harbors informed Baltimore and Maryland officials that it intended to receive 675,000 gallons of contaminated wastewater containing vinyl chloride and per- and polyfluoroalkyl substances (PFAS) from the site of a toxic train derailment in February, Councilmember Zeke Cohen introduced a resolution on Monday to stop the shipment.
The treatment facility where the wastewater would be going, the resolution noted, has been operated by the state since March 2022 "due to catastrophic failures at the facility that led to illegal releases of partially treated sewage."
"Ongoing sludge management issues" have also been identified as a cause of a recent explosion at the plant, which treats water that ultimately flows into the Chesapeake Bay, and the neighborhoods surrounding the facility "have an air toxics risk in the 80th-100th percentile and wastewater discharges in the 90th-100th percentile, nationally."
"The decision to send at least 675,000 gallons (that's at least 20 train cars) of contaminated water to an already environmentally overburdened community is reckless," tweeted Cohen on Monday as he introduced the resolution. "We stand in solidarity with the people of East Palestine. We understand all too well the long-term costs of environmental injustice."
"But now is not the time, and our city is not the place to clean up Norfolk Southern's mess," he added, referring to the rail company responsible for the derailment in East Palestine.
Environmental justice group Blue Water Baltimore demanded to know last week why U.S. Environmental Protection Agency (EPA) officials "believe it is appropriate to send the toxic waste that is too dangerous for East Palestine to the shores of Baltimore."

"It is entirely inappropriate to further stress-test this facility by adding even more toxic contaminants to the waste-stream from wastewater produced outside of the watershed," said the group.
The February 3 derailment involved several train cars carrying vinyl chloride and has so far led Norfolk Southern to remove more than eight million gallons of wastewater from the town, shipping it to facilities in states including Michigan and Texas.
Residents of East Palestine have reported symptoms including headaches and vomiting since leaders told them the town was safe to return to following a brief evacuation. Soil near the crash site has been found to contain levels of dioxin that far exceed the cancer risk threshold recommended by scientists.
Democratic Baltimore Mayor Brandon Scott said late Monday that following the City Council's unanimous adoption of Cohen's resolution, city lawyers concluded he could legally modify a sewage permit and halt City Harbors' plan, which was overseen by the EPA.

"Thank you to Mayor Scott for taking bold and decisive action to deny Clean Harbors from discharging toxic water from East Palestine into our wastewater collection system," said Cohen.
The council member said the victory "was made possible because elected officials listened to voices on the ground."
Residents of the Houston area spoke out last month about plans to inject toxic wastewater from East Palestine into the ground in a suburban area, and Oklahoma Gov. Kevin Stitt, a Republican, blocked a shipment of contaminated soil earlier this month.
"Too often cities with high rates of concentrated poverty and environmental degradation are asked to shoulder the burden for corporate malfeasance," said Cohen on Monday. "East Palestine and Baltimore deserve better."

News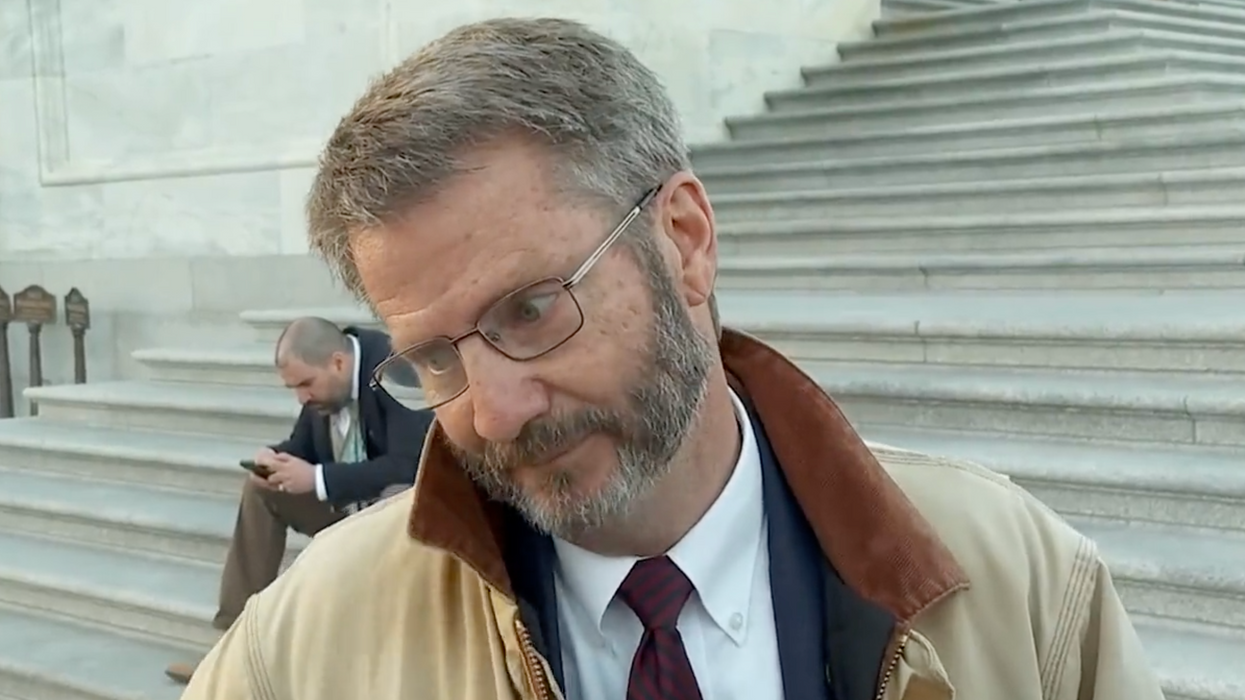 Rep. Tim Burchett's response to the leading killer of U.S. children stands in stark contrast to his zeal for banning drag shows: "Dadgummit, we don't put up with that crap in Tennessee."

U.S. Congressman Tim Burchett was accused of saying "the quiet part out loud" after the Tennessee Republican responded to the massacre in Nashville on Monday by arguing there's not much Congress can do to prevent mass shootings.

Speaking to reporters outside the U.S. Capitol Monday afternoon following the murder of three 9-year-old children and three staff at the Covenant School in Nashville, Burchett lamented the deaths and said "it's a horrible, horrible situation."
But "we're not gonna fix it," he added, referring to U.S. mass shootings. According to the Gun Violence Archive, there have already been 130 such shootings this year.
"Criminals are gonna be criminals," Burchett continued. "My daddy fought in the Second World War, fought in the Pacific, fought the Japanese, and he told me, he said buddy... if somebody wants to take you out and doesn't mind losing their life, there's not a heck of a lot you can do about it."
When asked if there is anything Congress can do to curb gun violence, Burchett replied: "I don't see any real role that we could do other than mess things up, honestly... I don't think you're gonna stop the gun violence. I think we've got to change people's hearts."
"As a Christian, as we talk about in the church, and I've said this many times, I think we really need a revival in this country," he argued.
Asked what could be done "to protect people like your little girl," Burchett said, "Well, we homeschool her."

Burchett's nihilistic stance on gun violence stands in stark contrast to his ardent support for banning public drag shows—which Tennessee did, with a bill signed into law by Republican Gov. Bill Lee earlier this month.
"A grown man dressed up like a woman... dadgummit, we don't put up with that crap in Tennessee, and we shouldn't," Burchett said during an appearance on Newsmax earlier this month. "And the rest of the country should follow suit."
News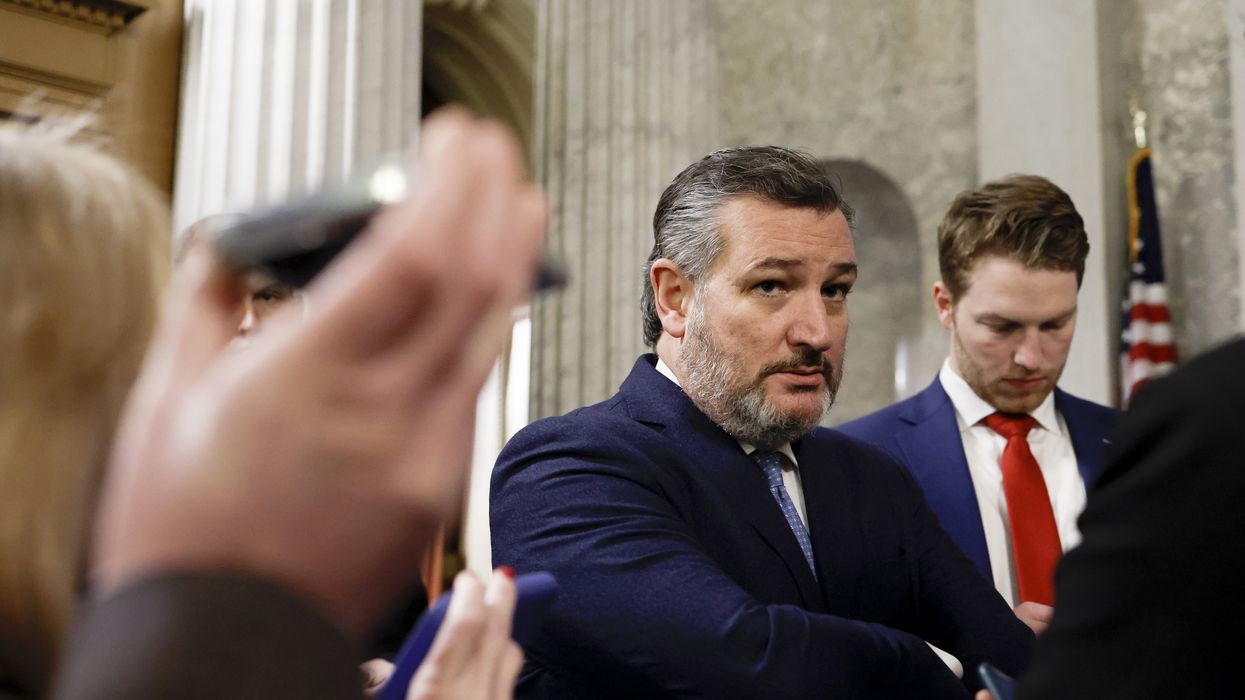 One observer called the Texas Republican's proposal "pernicious."
Update:
The U.S. Senate on Tuesday voted 55-41 to reject an amendment from Sen. Ted Cruz, a Texas Republican, that would have empowered the president to wage war against Iran.

Earlier:

The U.S. Senate is set to vote Tuesday afternoon on a Republican amendment that would explicitly authorize the president to take military action against Iranian forces.
Sen. Ted Cruz (R-Texas), the amendment's author, is looking to attach the measure to a resolution that—if passed—would repeal the 1991 and 2002 authorizations for use of military force in Iraq.
The amendment's text contends that Article 2 of the U.S. Constitution "empowers the president to use force against forces of Iran, a state responsible for conducting and directing attacks against United States forces in the Middle East and to take actions for the purpose of ending Iran's escalation of attacks on, and threats to, United States interests."
Brian Finucane, a senior adviser for the Crisis Group's U.S. program, called the Cruz amendment "pernicious" and warned that it would "have Congress endorse broad Article II authority for POTUS to use force against Iran, [without] even a caveat about actions amounting to 'war' in the constitutional sense."
The amendment's prospects for passage are unclear, but the Senate is chock-full of Iran hawks—including some on the Democratic side. The amendment needs 60 votes to pass.
Senate Minority Leader Mitch McConnell (R-Ky.) issued a statement on Tuesday voicing opposition to "sunsetting any military force authorizations in the Middle East."
"Our terrorist enemies aren't sunsetting their war against us," McConnell said. "Tehran wants to push us out of Iraq and Syria. Why should Congress make that easier?"
Cruz has introduced virtually identical amendments in the recent past. In 2021, the Texas Republican unsuccessfully pushed an amendment that would have empowered the president to "use force against forces of Iran."
Ryan Costello, policy director of the National Iranian American Council, warned at the time that the Cruz amendment would "pre-authorize war with Iran."
The vote on Cruz's new amendment will come just days after President Joe Biden authorized—without congressional approval—airstrikes targeting groups in Syria that the Pentagon said were "affiliated with Iran's Islamic Revolutionary Guards Corps," heightening concerns over what's become a dangerous proxy war.
Following the airstrikes, which were launched in response to an attack in northeast Syria that killed an American contractor, Biden said that "the United States does not, does not, I emphasize, seek conflict with Iran."
"But be prepared for us to act forcefully to protect our people," the president added.
News
SUPPORT OUR WORK.
We are independent, non-profit, advertising-free and 100%
reader supported.