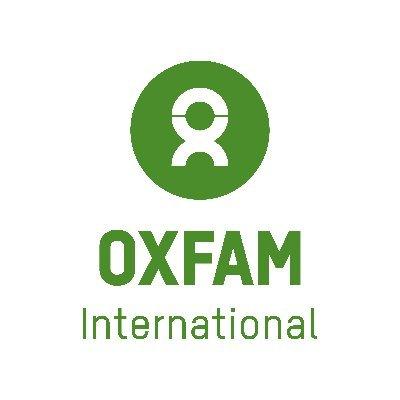 For Immediate Release
Contact:
Phone,+1 617 482 1211 (Toll-free 1-800-77-OXFAM),Email,info@oxfamamerica.org
Time for Governments to Make History and Agree to an Arms Trade Treaty
WASHINGTON
Governments from over 190 member states have a second chance to make history this month by agreeing the first ever Arms Trade Treaty, a coalition of NGOs and human rights groups said today.
Diplomats meet today in New York for two weeks of negotiations at the United Nations, to agree an Arms Trade Treaty, which will control the international supply of arms and ammunition.
The Control Arms coalition, supported by Academy Award nominee Djimon Hounsou, urged diplomats to use the time effectively to close the massive loopholes in the current draft text and agree a treaty that will truly save lives.
In July 2012, member states were unable to reach agreement on the ATT after a number of countries including the US and Russia requested more time in the final hours of negotiations. Since July, there have been indications that some of those major exporters are more open to agreeing a treaty this time around.
Bring the arms trade under control
"It's 'crunch time' in New York this week. The negotiations must successfully deliver a strong treaty text as the world can wait no longer for a global treaty to bring the arms trade under control. Too many unscrupulous regimes, militias, arms dealers and criminals can easily get their hands on dangerous weapons. Too many innocent civilians including teachers, doctors or children die as a result of the current situation. It's now time to put an end to this and agree on robust and clear rules that will bring the trade of M16s, AK47s, attack helicopters and countless rounds of ammunition under control," said Anna Macdonald, Oxfam's Head of Arms Control.
"Seeing young boys carrying AK-47's, and young girls with their babies in one arm and a gun in the other was a frightening sight, like something out of a Hollywood movie, but for me it was a painful reminder of what I myself could've become," said Djimon Hounsou, Actor and Oxfam ambassador. "But it's apparent that the people of South Sudan long for peace with both their brothers to the north and within their own borders."
"It doesn't solve every problem, but a strong Arms Trade Treaty on weapons and ammunition is not something we can question. It is something we must act upon; today," continued Hounsou.
The Control Arms coalition said that the draft text from July 2012 contains many of the basic elements needed to better regulate the global arms trade. However, the campaigners say the text also includes a number of weaknesses which threaten to fatally undermine the treaty's overall effectiveness.
Several weaknesses and loopholes
In its current form, Control Arms believes, the treaty does little to increase responsibility and restraint in the global arms trade. One major concern is that ammunition, a deadly trade worth more than $US4 billion annually, is covered by weaker provisions than other types of weapons.
"We cannot have a treaty that regulates the trade in arms but excludes one of the main causes of death: the bullets. Some conflicts in Africa have been prolonged because of the ability of combatants to reload. We need to regulate how ammunitions are transferred from the production line, to the end destination," said Geoffrey Duke, National Coordinator of the South Sudan Action Network on Small Arms (SSANSA)
Another clause could exempt weapons transfers from the treaty if they are labeled as being part of a "national defence cooperation agreement". This clause, introduced by India, would mean that transfers made under existing defence contracts, between Russia and Syria for example, would be allowed to stay outside of the jurisdiction of a future treaty.
Control Arms is also worried that the criteria that set out whether or not an arms transfer is permissible are too weak and contain loopholes that could allow some irresponsible deals to continue to slip through the net.
"These 'escape clauses' have been pushed by a vocal minority of states. They want a Swiss cheese Treaty, full of holes to continue their deadly trade with impunity. The majority of governments who are craving for a safer world must speak out and get the most robust ATT agreed in two weeks' time," said Allison Pytlak, Campaign Manager at Control Arms.
Oxfam International is a global movement of people who are fighting inequality to end poverty and injustice. We are working across regions in about 70 countries, with thousands of partners, and allies, supporting communities to build better lives for themselves, grow resilience and protect lives and livelihoods also in times of crisis.
LATEST NEWS
"Either you stand for a billionaire class where everybody else gets left behind, or you stand for the working class," said United Auto Workers president Shawn Fain.
With a potential strike just a week away, United Auto Workers president Shawn Fain said late Wednesday that the union's members are "fired up" and prepared to do what's necessary to win a fair contract after years of massive profits for Ford, General Motors, and Stellantis.
"They've watched the corporations make a quarter of a trillion dollars in the last decade as we went backwards," Fain said in an appearance on CNBC.
The so-called "Big Three" automakers have made $21 billion in the first six months of 2023, Fain noted, pushing back on automakers' claims that accepting UAW's demands—which include a 46% wage hike and a 32-hour work week with 40 hours of pay—would lead to unsustainable cost increases.
"What angers me is to hear the corporations talk about how workers being treated fairly is going to drive up the cost of vehicles. In the last four years, the cost of vehicles went up 30%; our wages went up 6%. Corporate CEO pay went up 40%," said Fain. "This boils down to one thing: It's corporate greed. It's not our contracts, it's not our members' demands. It's corporate greed. And that needs to change in this country."
UAW's contracts with the Big Three are set to expire on September 14. Fain reiterated Wednesday that the union intends to go on strike against any automaker that doesn't come to an acceptable agreement with the union by next week. (UAW has never before gone on strike against all three major automakers at the same time.)
"We're down to the wire. We have eight days to go," Fain said. "We're pushing. We're available 24/7, as we have been for the last seven weeks, so it's up to the companies on where we end up and whether we end up having to take action or not on the 14th."
Fain told the Associated Press that UAW negotiators are set to meet with General Motors on Thursday to get the company's response to the union's demands, which it outlined more than a month ago.
Stellantis, for its part, is expected to make its counteroffer by the end of the week.
Last week, the UAW filed unfair labor practice charges against both companies, alleging that they had unlawfully refused to bargain in good faith. The National Labor Relations Board is investigating the accusations.
UAW has also reportedly submitted its response to Ford's contract counteroffer, which Fain dismissed as insulting. The company offered a 9% wage increase through 2027, a far cry from the UAW's call for a 46% raise.
While Fain has stressed that the goal of the ongoing contract fight is to win fair treatment for workers, not to strike, the union president told CNBC that a strike would signal to President Joe Biden and other political leaders "where the working class people in this country stand."
"It's time for politicians in this country to pick a side," Fain said. "Either you stand for a billionaire class where everybody else gets left behind, or you stand for the working class."
News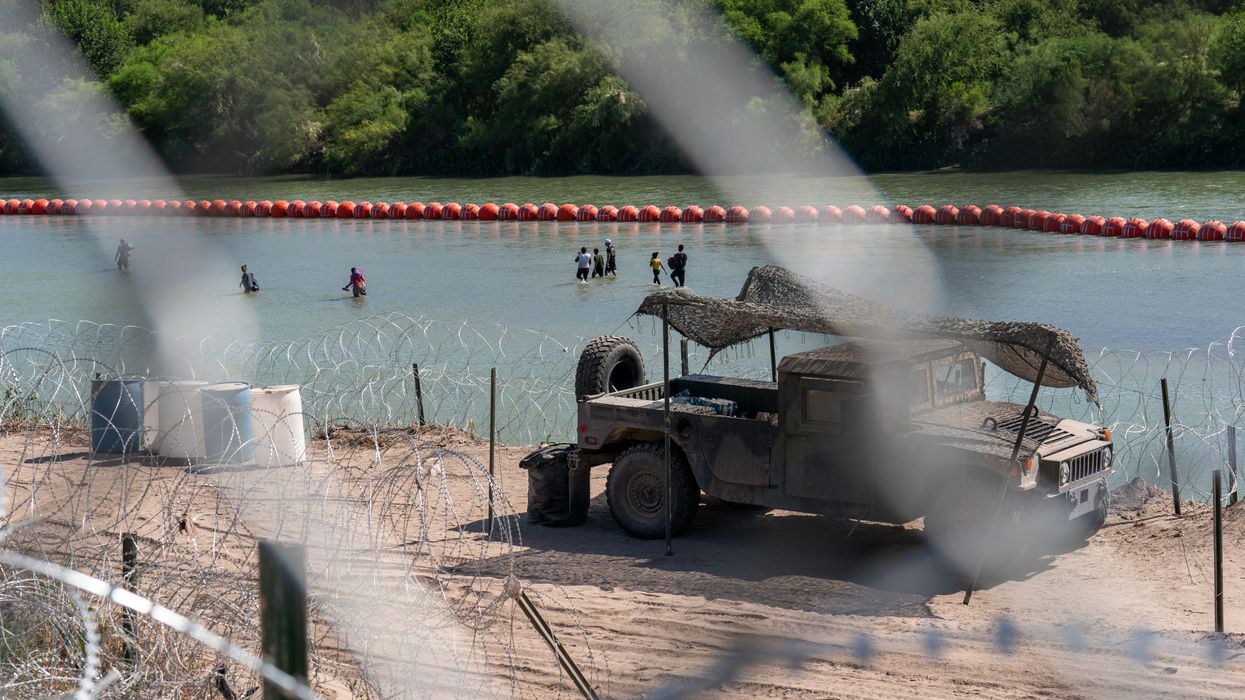 "These inhumane traps were placed by Greg Abbott to harm and kill people who were just looking to move to survive and thrive," said one rights group.
Migrant rights groups and Texas Democrats on Wednesday welcomed a federal judge's order that the state remove from the Rio Grande about 1,000 feet of orange buoys fastened together with metal cables and anchored with concrete blocks.
The federal Department of Justice sued Texas and Republican Gov. Greg Abbott over the buoys in July. Judge David A. Ezra of the Western District of Texas—an appointee of former President Ronald Reagan—ordered the state to remove the barrier by September 15 and prohibited "building new or placing additional buoys, blockades, or structure" in the river along the U.S.-Mexico border.
"Gov. Abbott announced that he was not 'asking for permission' for Operation Lone Star, the anti-immigration program under which Texas constructed the floating barrier," Ezra wrote. "Unfortunately for Texas, permission is exactly what federal law requires before installing obstructions in the nation's navigable waters."
Democratic Texas Congressman Joaquin Castro said that "Abbott knows his actions are illegal. I'm glad the court is forcing him to remove his death traps from the Rio Grande. He has endangered lives, damaged Texas' working relationship with our largest trading partner, and let politics rather than sensible policy dictate his actions."
U.S. Rep. Greg Casar, another Texas Democrat, also praised the preliminary injunction on X, formerly Twitter, and charged that "Greg Abbott's Operation Lone Star is abusive, illegal, wasteful, and inhumane."
Activists and advocacy groups also celebrated the development on social media. Antonio Arellano of NextGen America called the decision a "major win" for the Biden-Harris administration and human rights.
United We Dream Action declared that "these inhumane traps were placed by Greg Abbott to harm and kill people who were just looking to move to survive and thrive."
Krish O'Mara Vignarajah, president and CEO of Lutheran Immigration and Refugee Service, said in a statement that "from the onset, Gov. Abbott's improvised buoy wall was an inhumane response to a humanitarian emergency, but this ruling makes crystal clear its underlying illegality. This 1,000-foot barrier diverted $1,000,000 of Texas taxpayer funds for a political stunt that was designed to secure media coverage, not the border."

"The Abbott administration's buoy wall is just one deeply problematic example of its disregard for the core values of Americans who are eager to welcome and embrace asylum-seeking families," she continued. "It is far less costly, both financially and morally, to treat asylum-seekers with basic human dignity."
Aaron Reichlin-Melnick, policy director at the American Immigration Council, wrote of the ruling: "All in all, a resounding defeat for Gov. Abbott—one they likely knew was coming, despite his puffery about Texas' alleged right to install the barrier. Federal law is quite clear on this issue; if you want to install a structure in a river, get a permit. And Texas didn't."
Reichlin-Melnick added it is "no surprise" Abbott has already pledged that "Texas will appeal." In his statement, the governor also said the state "is prepared to take this fight all the way to the U.S. Supreme Court."
Meanwhile, U.S. Associate Attorney General Vanita Gupta said that the Justice Department is "pleased that the court ruled that the barrier was unlawful and irreparably harms diplomatic relations, public safety, navigation, and the operations of federal agency officials in and around the Rio Grande."

News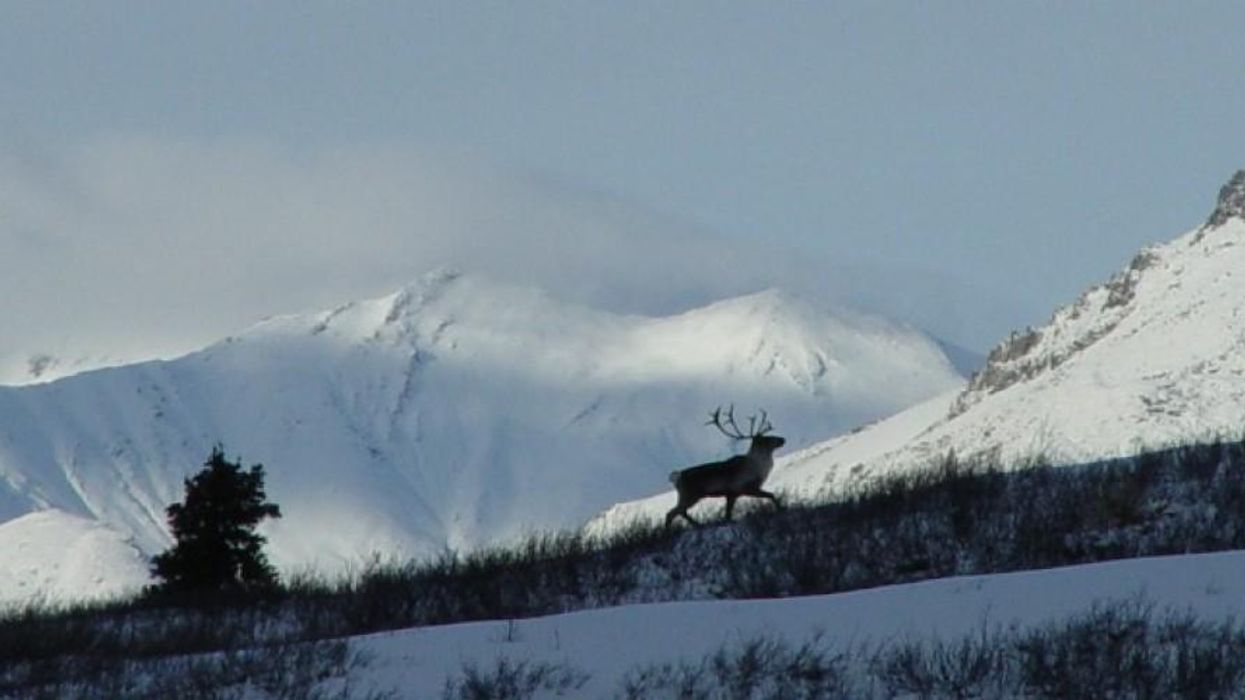 "Our sacred land is only temporarily safe from oil and gas development," said one First Nations leader, urging Congress and the White House to "permanently protect the Arctic Refuge."

Indigenous tribes and climate campaigners applauded the Biden administration's announcement Wednesday that it will cancel all existing oil and gas drilling leases in the Arctic National Wildlife Refuge in Alaska and ban drilling across 13 million acres of the National Petroleum Reserve, while hundreds of groups also called on the U.S. Interior Department to go further on fossil fuel leasing.
Biden's move in Alaska will reverse former Republican President Donald Trump's approval of a 2017 law that required leasing in the Arctic Refuge, the nation's largest area of pristine wilderness which is home to vulnerable species including polar bears, migratory birds, and caribou.
The Alaska Industrial Development and Export Authority (AIDEA) holds the last remaining leases in the refuge, after two other lessees canceled drilling plans. AIDEA's leases would have allowed it to drill in 365,000 acres in the Arctic Refuge's coastal plain.
The Biden administration conducted an environmental analysis of the lease sale which found "multiple legal deficiencies."

Jamie Williams, president of the Wilderness Society, said that following the Biden administration's announcement, "our climate is a bit safer and there is renewed hope for permanently protecting one of the last great wild landscapes in America" as Indigenous communities can continue to depend on the porcupine caribou herd, which uses the refuge as its calving ground.

"We are profoundly grateful to the Biden administration for taking this step to protect what the Gwich'in [First Nations people] know as Iizhik Gwats'an Gwandaii Goodlit—The Sacred Place Where Life Begins—and we call on Congress to repeal the Arctic Refuge oil and gas leasing provision in the 2017 Tax Cuts and Jobs Act and take action to permanently protect the coastal plain for future generations," said Williams.
Bernadette Dementieff, executive director of the Gwich'in Steering Committee, added that the tribe knows "that our sacred land is only temporarily safe from oil and gas development."
"AIDEA's leases were economically infeasible, unlawful, and threatened the porcupine caribou herd and the Gwich'in way of life. We thank the Biden administration and Secretary of Interior Deb Haaland for taking this step," said Dementieff. "We urge the administration and our leaders in Congress to repeal the oil and gas program and permanently protect the Arctic Refuge."
U.S. Sen. Ed Markey (D-Mass.) also said Congress should make the protections permanent.
The protections announced Wednesday will not stop the Willow oil drilling project that Biden approved in March, allowing ConocoPhillips to potentially extract more than 600 million barrels of crude oil over 30 years, leading to roughly 280 million metric tons of heat-trapping carbon dioxide emissions.
"The only way to meaningfully combat the climate crisis is by stopping new fossil fuel projects," said Wenonah Hauter, executive director of Food & Water Watch. "The Biden administration is right to stop these egregious drilling plans—and they must apply the same standard to all other oil drilling and fracking operations in the country."

"Today's action is a reminder that the White House has considerable authority to rein in fossil fuels," she added. "It's time for the president to act on those powers."
Earthjustice expressed hope that the announcement will be "the tip of the iceberg" for protections in Alaska.
The protections will also not stop the Biden administration from allowing drilling elsewhere, including in the National Outer Continental Shelf, where the Interior Department is expected to announce a five-year leasing plan this month which could include as many as 11 offshore oil and gas leases with the potential to emit up to 3.5 billion tons of carbon pollution.
Groups including Earthjustice, Defenders of Wildlife, and Oil Change International were among more than 200 groups that wrote to the Interior Department on Wednesday calling for the plan to include no new leases.
"Today's youth should not have to grow up in and inherit a world plagued by oil spills," wrote the groups. "We implore you, please end offshore drilling leasing in the Gulf of Mexico and all U.S. oceans, so we can start to undo the damage from decades of leaks and spills, protect our shores forever from a catastrophic oil spill, and enjoy a livable future."
Raena Garcia, a senior campaigner with Friends of the Earth, said Wednesday's announcements by the Interior Department, while laudable and important, do not wipe away the shortcomings of Biden's overall climate policy and "simply don't go far enough."

"Lease sales like those in the ANWR that were put forth by the Trump Administration should have never happened in the first place," said Garcia. "Small measures like the ones the Department of Interior put forward won't erase President Biden's incredibly disappointing climate record with respect to oil and gas leasing. If the Administration is truly committed to protecting our people and the planet, they will halt climate-destroying projects like Willow altogether."
News
Independent, nonprofit journalism needs your help.
Please Pitch In
Today!