For Immediate Release
Contact:
Nell Greenberg,media@ran.org
Chevron's Leading Critics From Brazil to Ecuador Expose Oil Giant's Abuses
Workers, Shareholders & Communities and 99% Power Speakout on Eve of Shareholder Meeting
SAN FRANCISCO
At a press conference today, labor and community leaders from Brazil, Ecuador, Nigeria, Angola, California and Texas revealed the true cost of Chevron's operations in the places where they live.
They will take their message to Chevron's annual shareholder meeting on Wednesday, May 30 where they will make clear that those paying the price for Chevron's profits will no longer tolerate or subsidize its bad corporate citizenship and negligent, risky and dangerous operations.
"Tomorrow, I join with the United Steelworkers to call on Chevron to increase the safety of its oil rigs and refineries the world-over and to tell Chevron that its outrageous neglect for local communities and the environment from Brazil to Ecuador, from Nigeria to California, will not go unanswered," said Joao Antonio de Moraes, National Coordinator of Brazil's largest oil workers union, the United Federation of Oil Workers (FUP).
The FUP filed suit in March demanding the cancelation of all of Chevron's oil and gas contracts in Brazil in the wake of the companies offshore oil spills there.
"After 18 years, we won a historic legal victory against Chevron, but it doesn't want to accept responsibility for the environmental crimes caused in our lands," said Robinson Yumbo, President of the National Indigenous Federation of the Cofan Tribe, Ecuador. "The Cofan people, just like thousands of others, have suffered so much at the hands of Chevron. I plan to inform the company that all of the human pain they have caused will soon turn into financial pain for the company."
"Chevron's legal problems are on the rise and with them investors are being exposed to greater financial risk," said Ginger Cassady of Rainforest Action Network. "Last week, Institutional Shareholders and Glass Lewis announced their support for a resolution calling for a separation of Watson's role as board chairperson and CEO. The impetus for the resolution was due to Watson's mishandling of the Ecuador oil contamination case."
Chevron's AGM takes place under a darkening cloud of mounting pressure from governments, shareholders, global labor and community leaders and the increasingly organized 99%. Joining a historic season of revolt at shareholder meetings across the country, representatives from Brazil, Ecuador, Nigeria, Angola, Richmond, and more will attend the AGM and participate in a shareholder revolt, presenting seven critical resolutions. Outside, the 99% Power Coalition, MoveOn, Occupy, United Steelworkers, 350.org, and local community organizations will hold a colorful, creative, and conspicuous protest.
"Chevron is killing people for profit," said Cristovao Luemba, Radio Ecclesia correspondent, Cabinda, Angola. "Chevron's constant offshore oil spills have decimated fisheries and compromised the livelihoods and subsistence of coastal communities. Its constant acts of impunity are supported by an authoritarian regime that cares more about oil revenues than the lives of its people."
"On January 16, the world stood still for the people of Nigeria's Bayelsa state when a giant explosion came from Chevron's Apoi North Gas Wellhead, killing two workers," said Emem Okon, of the Kebetkache Women Development & Resource Centre in Nigeria. "The fires burned for months and the evidence of Chevron's destruction still floats on the waters and the people have yet to recover."
"Chevron's Richmond Refinery is the largest industrial greenhouse gas emitter in California and the largest source of CO2 and criteria air pollutant emissions in Richmond," said Nile Malloy of Communities for a Better Environment of Oakland, California. "Will Chevron commit to support policies that protect community health and our environment from increased and prolonged pollution caused by refining heavier, dirtier oil?"
Rainforest Action Network (RAN) is headquartered in San Francisco, California with offices staff in Tokyo, Japan, and Edmonton, Canada, plus thousands of volunteer scientists, teachers, parents, students and other concerned citizens around the world. We believe that a sustainable world can be created in our lifetime and that aggressive action must be taken immediately to leave a safe and secure world for our children.
LATEST NEWS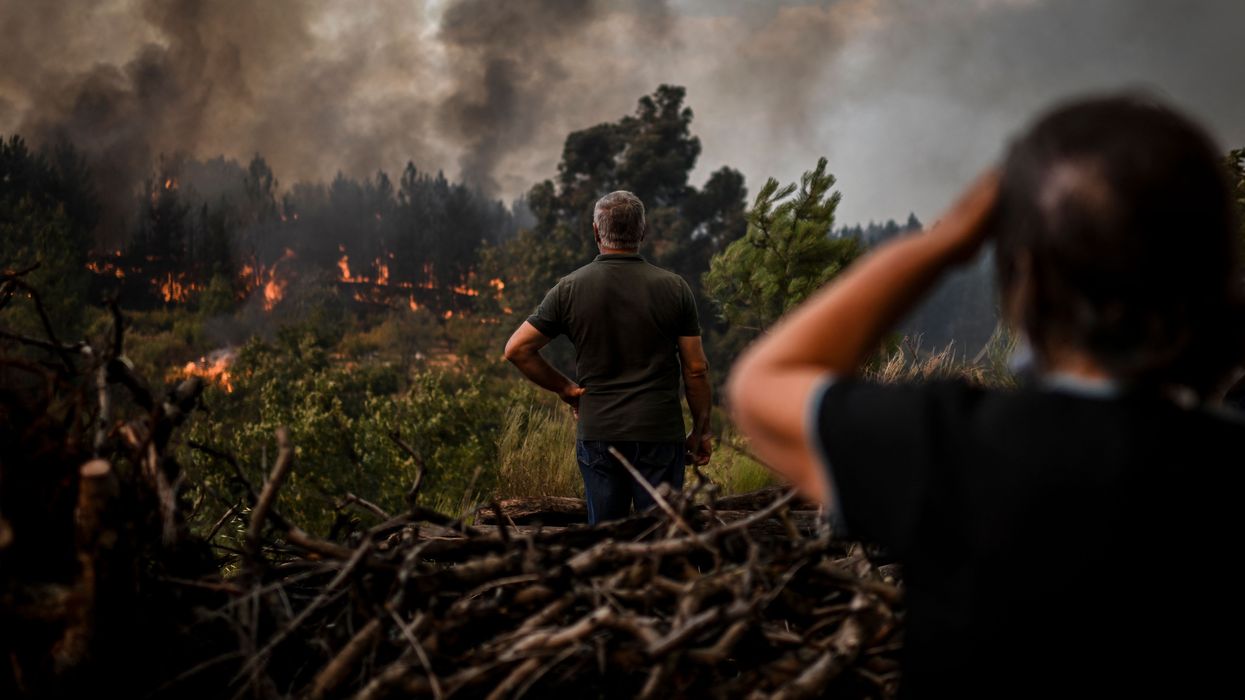 "We must move into warp-speed climate action now. We don't have a moment to lose," said United Nations Secretary-General António Guterres.
The head of the United Nations outlined a plan Monday to "super-charge" climate action after the Intergovernmental Panel on Climate Change released its most stark warning yet about the trajectory of planetary heating and its cascading impacts on ecosystems and the life they sustain.
"This report is a clarion call to massively fast-track climate efforts by every country and every sector and on every timeframe," said U.N. Secretary-General António Guterres, who argued the IPCC's findings show that "humanity is on thin ice—and that ice is melting fast."
"Today's IPCC report is a how-to guide to defuse the climate time bomb," Guterres added. "It is a survival guide for humanity. As it shows, the 1.5-degree limit is achievable. But it will take a quantum leap in climate action."
To achieve such a leap, the U.N. chief said it is imperative for governments to urgently work toward a number of benchmarks, including:

No new coal and the phasing out of coal by 2030 in OECD countries and 2040 in all other countries;
Ending all international public and private funding of coal;
Ensuring net zero electricity generation by 2035 for all developed countries and 2040 for the rest of the world;
Ceasing all licensing or funding of new oil and gas—consistent with the findings of the International Energy Agency;
Stopping any expansion of existing oil and gas reserves;
Shifting subsidies from fossil fuels to a just energy transition; and
Establishing a global phase-down of existing oil and gas production compatible with the 2050 global net zero target.
"By the end of COP28, I count on all G20 leaders to have committed to ambitious new economy-wide nationally determined contributions encompassing all greenhouse gases and indicating their absolute emissions cuts targets for 2035 and 2040," said Guterres, who is set to host a September summit aimed at building global support for bold climate action.
"Partial pledges won't cut it," Guterres said Monday. "We have never been better equipped to solve the climate challenge—but we must move into warp-speed climate action now. We don't have a moment to lose."
"This report is a clarion call to massively fast-track climate efforts by every country and every sector and on every timeframe."
Compiled by hundreds of top scientists from around the world, the IPCC's new report—like previous iterations—emphasizes that greenhouse gas emissions stemming from human activity "have unequivocally caused global warming" and that "continued greenhouse gas emissions will lead to increasing global warming."

"There is a rapidly closing window of opportunity to secure a liveable and sustainable future for all," the report states. "The choices and actions implemented in this decade will have impacts now and for thousands of years."
Warming beyond the Paris accord's most ambitious target of 1.5°C by century's end, the report warned, would expose ecosystems and societies to "greater and more widespread" consequences, including increased wildfires, mass mortality of trees, drying of peatlands, and permafrost thawing, weakening natural land carbon sinks and increasing releases of GHGs."
Romain Ioualalen, global policy campaign manager at Oil Change International, said Monday that the new assessment "once more raises the alarms to code red."
"The United Nations secretary-general's response to the IPCC report makes it abundantly clear that the time when countries can pretend to be climate leaders while expanding oil and gas production is over," said Ioualalen. "This is why the Biden administration's reckless decision to approve the Willow oil project in Alaska deserves international condemnation."
"We commend Secretary-General Guterres for laying out clear expectations for all countries to ban new oil and gas projects immediately while charting a just and equitable transition away from fossil fuels and towards clean energy for all," Ioualalen continued. "This question must be at the heart of the secretary general's September summit and COP28."
News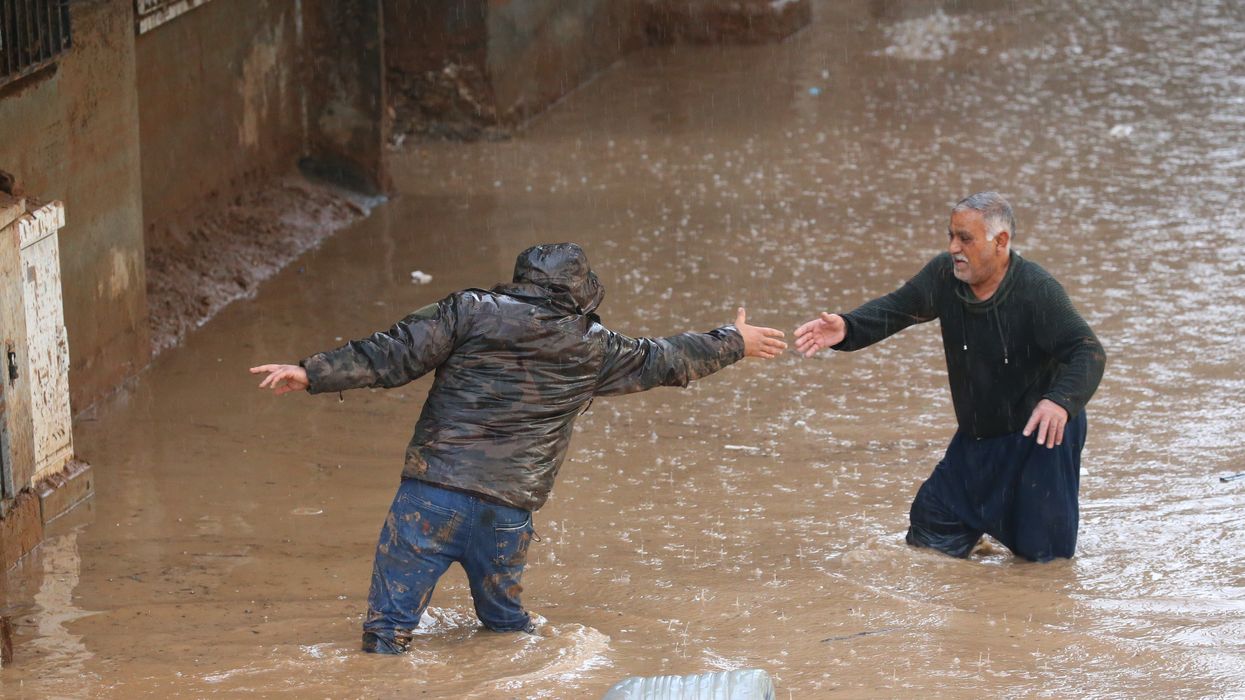 "The central message from climate scientists is unmistakable: governments must rally to drastically cut emissions and cease the extraction and burning of fossil fuels this decade."
A United Nations panel composed of the world's top scientists is set to release its latest climate assessment on Monday as governments fail to heed repeated, increasingly urgent warnings that the window for action to prevent catastrophic global heating is nearly shut.
The landmark report from the Intergovernmental Panel on Climate Change (IPCC) will come after a year in which planet-warming CO2 emissions shattered records once again as the impacts of such pollution—from "apocalyptic" flooding in Pakistan to deadly drought in East Africa—continued to mount.
After repeated delays, government delegations signed off on the IPCC's Sixth Assessment Report on Sunday, clearing the way for the formal release of a sprawling synthesis of years of climate research.
The Associated Pressreported that the final decision came after "officials from big nations such as China, Brazil, Saudi Arabia, the United States, and the European Union haggled through the weekend over the wording of key phrases in the text."
Lesley Hughes, a former IPCC author and a director of the Australia-based Climate Council, said ahead of the report's release that "while this is a summary report of work we'd already seen in development, there is no doubt the findings of this report will be dire."
"Since the previous IPCC report was released, we've had even more unnatural disasters," Hughes added. "We must focus on the fact that predictions are now becoming observations. We've also had a period since the previous IPCC report came out where global emissions are rising once again, so the gap between where we are and where we need to go is increasing rather than decreasing."
"If we haven't seriously turned things around by the time the next such assessment report is due, then we'll be in very deep trouble."
The IPCC's 2021 report was deemed a "code red for humanity," a glaring signal that accelerated global action to phase out fossil fuel extraction and use was needed to avert disaster.
But in the years since, governments—specifically the rich nations most responsible for the climate crisis—have refused to act with the speed and ambition that scientists say is necessary.
At the end of 2022, the U.N. climate conference—an event teeming with fossil fuel lobbyists—ended with no concrete action to rein in oil and gas production.
As a result, hugely profitable global fossil fuel giants are planning to expand their operations in the coming years, potentially locking in additional emissions and further imperiling efforts to meet critical warming targets.
Governments, including those that claim to view the climate crisis as an existential threat, are actively aiding the continued extraction of fossil fuels. Just last week, the Biden administration approved the largest proposed oil drilling project on U.S. public land despite widespread opposition.
"This is the kind of thing that we simply can't afford to do anymore," Kristina Dahl of the Union of Concerned Scientists wrote late last week. "The fossil fuel industry has, for decades, opposed and obstructed any meaningful action on climate change. And despite ardent claims otherwise, the industry has refused to commit to align its business model with what the IPCC says is required to minimize climate harms. The industry remains a barrier to the future the world's children deserve."

Simon Bradshaw, the Climate Council's director of research, said Monday that the IPCC's new report will represent "a final warning."
"The central message from climate scientists is unmistakable: governments must rally to drastically cut emissions and cease the extraction and burning of fossil fuels this decade," said Bradshaw. "That message has been delivered repeatedly, and consistently, for many decades."
"We are seeing progress when it comes to renewable energy uptake, and cleaner transport, but things just aren't moving fast enough. If we haven't seriously turned things around by the time the next such assessment report is due, then we'll be in very deep trouble," Bradshaw added. "We have a choice here to act swiftly this decade. If we start giving it our all right now, we can avert the worst of it. So many solutions are readily available, like solar and wind power, storage, electric appliances, and clean transport options. We need to get our skates on."
News
Jerome Powell "has failed," said Sen. Elizabeth Warren. "I don't think he should be Chairman of the Federal Reserve."
Sen. Elizabeth Warren this weekend called on federal officials to investigate the causes of recent bank failures and urged President Joe Biden to fire Federal Reserve Chair Jerome Powell, whom she has criticized for intensifying financial deregulation and imposing job- and wage-destroying interest rate hikes.
Asked on Sunday by Chuck Todd of NBC's "Meet the Press" about the possibility of Powell imposing yet another interest rate hike despite ongoing market turmoil, Warren (D-Mass.) said, "I've been in the camp for a long time that these extraordinary rate increases that he has taken on, these extreme rate increases, are something that he should not be doing."
Powell "has a dual mandate," said Warren. "Yes, he is responsible for dealing with inflation, but he is also responsible for employment. And what Chair Powell is trying to do, and he has said fairly explicitly, is that they are trying to, in effect, slow down the economy so that, this is by the Fed's own estimate, two million people will lose their jobs. And I believe that is not what the chair of the Federal Reserve should be doing."
Since the Covid-19 pandemic and Russia's invasion of Ukraine disrupted international supply chains—rendered fragile by decades of neoliberal globalization—powerful corporations in highly consolidated industries have taken advantage of these and other crises such as the bird flu outbreak to justify profit-boosting price hikes that far outpace the increased costs of doing business.
"Raising interest rates doesn't do anything to solve" a cost-of-living crisis driven primarily by "price gouging, supply chain kinks, [and] the war in Ukraine," Warren said Sunday. "All it does is put millions of people out of work."
"Jay Powell... has had two jobs. One is to deal with monetary policy, one is to deal with regulation. He has failed at both."
Powell, an ex-investment banker, was first appointed by then-President Donald Trump in 2018 and reappointed by Biden in 2021. Warren noted that she opposed Powell's nomination in both cases "because of his views on regulation and what he was already doing to weaken regulation."
"But I think he's failing in both jobs, both as the oversight and manager of these big banks, which is his job, and also what he's doing with inflation," said Warren.
Asked by Todd if Biden should fire Powell, Warren said: "My views on Jay Powell are well-known at this point. He has had two jobs. One is to deal with monetary policy, one is to deal with regulation. He has failed at both."
"Would you advise President Biden to replace him?" Todd inquired.
"I don't think he should be Chairman of the Federal Reserve," the Massachusetts Democrat responded. "I have said it as publicly as I know how to say it. I've said it to everyone."
Meanwhile, in a Saturday letter, Warren asked Richard Delmar, Tyler Smith, and Mark Bialek—respectively the deputy inspector general of the Treasury Department, acting inspector general of the Federal Deposit Insurance Corporation (FDIC), and inspector general of the Fed's board of governors—to "immediately open a thorough, independent investigation of the causes of the bank management and regulatory and supervisory problems that resulted in this month's failure of Silicon Valley Bank (SVB) and Signature Bank (Signature) and deliver preliminary results within 30 days."
Until the Treasury Department, the Fed, and the FDIC "intervened to guarantee billions of dollars of deposits," the second- and third-biggest bank failures in U.S. history "threatened economic contagion and severe damage to the banking and financial systems," Warren noted. "The bank's executives, who took unnecessary risks or failed to hedge against entirely foreseeable threats, must be held accountable for these failures."
"But this mismanagement was allowed to occur because of a series of failures by lawmakers and regulators," Warren continued.
In 2018, several Democrats joined Republicans in approving Sen. Mike Crapo's (R-Idaho) Economic Growth, Regulatory Relief, and Consumer Protection Act, which weakened the Dodd-Frank Wall Street Reform and Consumer Protection Act passed in the wake of the 2008 financial crisis. Crapo's deregulatory measure, signed into law by Trump, loosened federal oversight of banks with between $50 billion and $250 billion in assets—a category that includes SVB and Signature.
"As officials sought to develop a plan responding to SVB's failure, Chair Powell muzzled regulators from any public mention of the regulatory failures that occurred under his watch."
Moreover, the Fed under Powell's leadership "initiated key regulatory rollbacks," Warren wrote Saturday, echoing criticisms that she and financial industry watchdogs voiced earlier in the week. "And the banks' supervisors—particularly the Federal Reserve Bank of San Francisco, which oversaw SVB—missed or ignored key signals about their impending failure."
It is "critical that your investigation be completely independent and free of influence from the bank executives or regulators that were responsible for action that led to these bank failures," Warren stressed. "I am particularly concerned that you avoid any interference from Fed Chair Jerome Powell, who bears direct responsibility for—and has a long record of failure involving—regulatory and supervisory matters involving these two banks."
"I have already asked Chair Powell to recuse himself from the Fed's internal investigation of this matter, but he has not yet responded to this request," wrote Warren. The progressive lawmaker said "this silence is troubling" in light of recent reporting that "as officials sought to develop a plan responding to SVB's failure, Chair Powell muzzled regulators from any public mention of the regulatory failures that occurred under his watch."
"Bank regulators and Congress must move quickly to close the gaps that allowed these bank failures to happen, and your investigation will provide us important insight as we take steps to do so," added Warren, who has introduced legislation to repeal a vital provision of the Trump-era bank deregulation law enacted five years ago with bipartisan support.
In appearances on three Sunday morning talk shows, Warren doubled down on her demands for an independent investigation into recent bank failures, stronger financial regulations, and punishing those responsible.
After lawmakers from both parties helped Trump fulfill his campaign promise to weaken federal oversight of the banking system, Powell "took a flamethrower to the regulations, saying, 'I'm doing this because Congress let me do it,'" Warren toldABC's "This Week" co-anchor Jonathan Karl. "And what happened was exactly what we should have predicted, and that is the banks, these big, multi-billion-dollar banks, loaded up on risk; they boosted their short-term profits; they gave themselves huge bonuses and big salaries; and they exploded their banks."
"When you explode a bank, you ought to be banned from banking forever."
"When you explode a bank, you ought to be banned from banking forever," said Warren, who acknowledged that criminal charges could be coming. "The Department of Justice has opened an investigation. I think that's appropriate for them to do. We'll see where the facts take them. But we've got to take a close look at this."
Not only did former SVB chief executive officer Greg Becker, who lobbied aggressively for the 2018 bank deregulation law, sell millions of dollars of shares as recently as late last month, but until federal regulators took control of the failed bank on March 10, he was on the board of directors at the San Francisco Fed—the institution responsible for overseeing SVB.
On Saturday, Independent Sen. Bernie Sanders of Vermont announced that he plans to introduce legislation "to end this conflict of interest by banning big bank CEOs from serving on Fed boards."
"We've got to say overall that we can't keep repeating this approach of weakening the regulation over the banks, then stepping in when these giant banks get into trouble," Warren said Sunday, arguing for stronger federal oversight to prevent the need for bailouts.
News
SUPPORT OUR WORK.
We are independent, non-profit, advertising-free and 100%
reader supported.