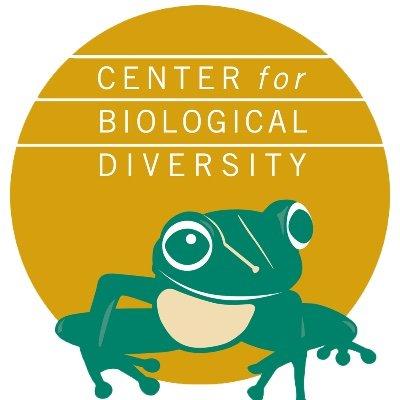 For Immediate Release
Contact:
Jeff Miller, (415) 669-7357
100 Groups Ask EPA to End Wildlife Poisoning From Lead Hunting Ammunition
Lead Kills Millions of Birds, Including Eagles, Condors, and Hurts Human Health
WASHINGTON
One hundred organizations in 35 states today formally petitioned the Environmental Protection Agency to regulate toxic lead in hunting ammunition to protect public health and prevent the widespread poisoning of eagles, California condors and other wildlife. Up to 20 million birds die each year from lead poisoning after consuming spent lead shot and bullet fragments left in the wild from hunting.
"The unnecessary poisoning of eagles, condors and other wildlife is a national tragedy that the EPA can easily put an end to," said Jeff Miller with the Center for Biological Diversity. "There are safe, available alternatives to lead ammo for all hunting and shooting sports, so there's no reason for this poisoning to go on. Getting the lead out for wildlife is in line with traditional American conservation, hunting and fishing values."
Today's petition follows the EPA's refusal in 2010 to review a petition asking for a ban on lead bullets, shotgun pellets and fishing tackle under the Toxic Substances Control Act, and seeks federal rules requiring use of nontoxic bullets and shot for hunting and shooting sports. It was filed by groups representing conservationists, birders, hunters, zoologists, scientists, American Indians, wildlife rehabilitators and veterinarians.
In the United States, 3,000 tons of lead are shot into the environment by hunters every year, while another 80,000 tons are released at shooting ranges. Birds and animals are poisoned when they scavenge on carcasses containing lead-bullet fragments or ingest spent lead-shot pellets, which can cover popular hunting grounds at high densities.
Spent lead from hunting is a widespread killer of bald and golden eagles, trumpeter swans, endangered California condors and more than 75 other species. Nearly 500 scientific papers have documented the dangers to wildlife from lead exposure.
"It's encouraging to see so many groups unite to end lead poisoning of wildlife," said Miller. "This isn't about hunting -- it's about switching to nontoxic materials to stop preventable lead poisoning. Getting the lead out of hunting ammunition will reduce hunters' lead exposure too, as well as the health risks to anyone eating shot game."
There are many commercially available alternatives to lead rifle bullets, shotgun pellets, fishing weights and lures. More than a dozen manufacturers market hundreds of varieties and calibers of nonlead bullets and shot made of steel, copper and alloys of other metals, with satisfactory to superior ballistics. Nonlead bullets and fishing tackle are readily available in all 50 states. Hunters and anglers in states and areas that have lead restrictions or have already banned lead have made successful transitions to hunting with nontoxic bullets and fishing with nontoxic tackle.
"We wisely removed lead from gasoline and paint because of the dangers of lead poisoning, and now it's time to do the same for hunting ammunition. Future generations will thank us," Miller said.
For more information, read about the Center's Get the Lead Out campaign. Media-ready photos and videos are also available here.
Background
Lead has been known to be highly toxic for more than 2,000 years. Its use in water pipes, cosmetics, pottery and food is suspected to have been a contributing factor in the collapse of the Roman Empire. It is dangerous even at low levels; exposure can cause death or severe health effects, from acute, paralytic poisoning and seizures to subtle, long-term mental impairment, miscarriage, neurological damage, impotence or impaired reproduction, and growth inhibition. There may be no safe level of lead for fetuses and the young. In recent decades the federal government has implemented regulations to reduce human lead exposure in drinking water, batteries, paint, gasoline, toys, toxic dumps, wheel balancing weights and shooting ranges.
At least 75 wild bird species are poisoned by spent lead ammunition, including bald eagles, golden eagles, ravens and California condors. Despite being banned in 1992 for hunting waterfowl, spent lead shotgun pellets continue to be frequently ingested by swans, cranes, ducks, geese, loons and other waterfowl. Many birds also consume lead-based fishing tackle lost in lakes and rivers, often with deadly consequences.
Lead ammunition also poses health risks to people when bullets fragment in shot game and spread throughout the meat that humans eat. Studies using radiographs show that numerous imperceptible, dust-sized particles of lead can infect meat up to a foot and a half away from the bullet wound, causing a greater health risk to humans who consume lead-shot game than previously thought. State health agencies have had to recall venison donated to feed the hungry because of lead contamination. Nearly 10 million hunters, their families and low-income beneficiaries of venison donations may be at risk.
In denying the 2010 lead ban petition, the EPA claimed it lacks authority to regulate toxic lead bullets and shot under the Toxic Substances Control Act, which controls manufacture, processing and distribution of dangerous chemicals in the United States, including lead. Yet congressional documents and the language of the Act explicitly contradict the agency's claim. The House report on the history and intent of the Act states it "does not exclude from regulation under the bill chemical components of ammunition which could be hazardous because of their chemical properties." Petitioning organizations sued the EPA over the improper petition denial, but hit a procedural snag and the lawsuit was dismissed in September 2011. The EPA never evaluated lead ammunition risks to wildlife and human health, and the court never ruled on the merits of the petition or lawsuit.
At the Center for Biological Diversity, we believe that the welfare of human beings is deeply linked to nature — to the existence in our world of a vast diversity of wild animals and plants. Because diversity has intrinsic value, and because its loss impoverishes society, we work to secure a future for all species, great and small, hovering on the brink of extinction. We do so through science, law and creative media, with a focus on protecting the lands, waters and climate that species need to survive.
(520) 623-5252
LATEST NEWS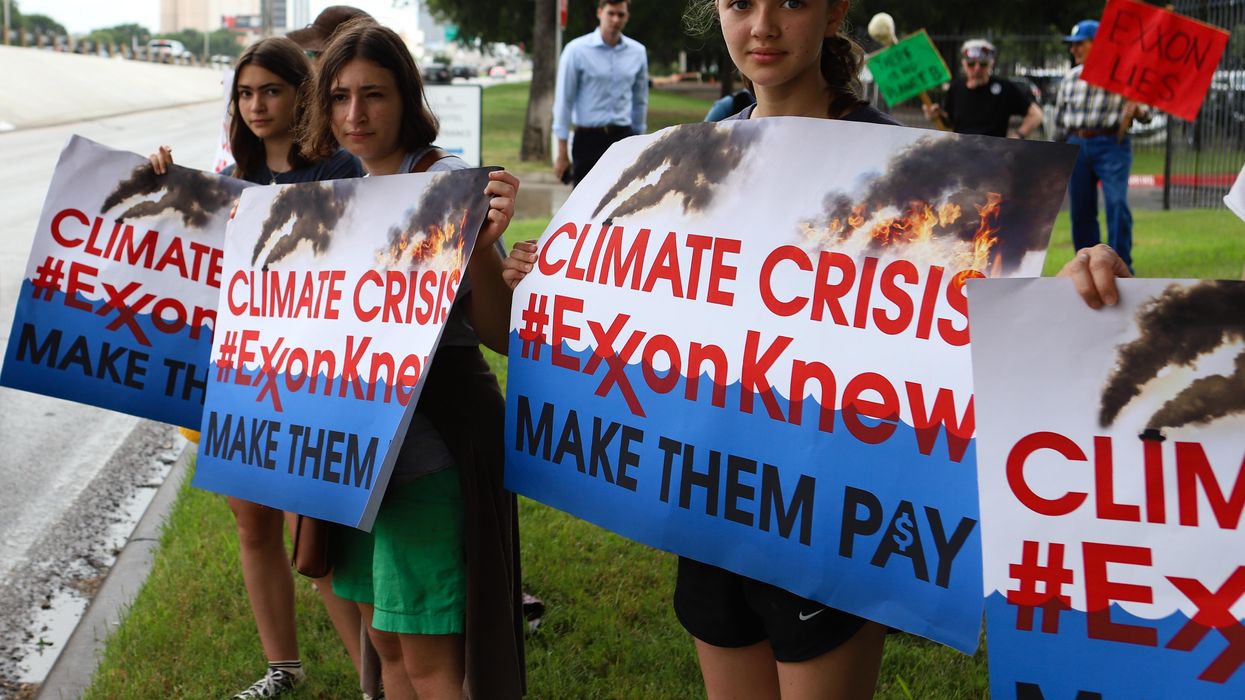 "This ruling is a major victory for Minnesota's efforts to hold oil giants accountable for their climate lies, and a major defeat for fossil fuel companies' attempt to escape justice," said one advocate.
Minnesota on Thursday scored a significant procedural win in a lawsuit seeking to hold Big Oil accountable for lying to consumers about the dangers of burning fossil fuels and thus worsening the deadly climate crisis.
In a unanimous ruling, the U.S. Court of Appeals for the Eighth Circuit agreed with a lower court that the state's climate fraud lawsuit against the American Petroleum Institute, ExxonMobil, and Koch Industries can proceed in state court, where it was filed.
"This ruling is a major victory for Minnesota's efforts to hold oil giants accountable for their climate lies, and a major defeat for fossil fuel companies' attempt to escape justice," Richard Wiles, president of the Center for Climate Integrity, said in a statement.
"Big Oil companies have fought relentlessly to avoid facing the evidence of their climate fraud in state court, but once again judges have unanimously rejected their arguments," said Wiles. "After years of Big Oil's delay tactics, it's time for the people of Minnesota to have their day in court."
Fossil fuel corporations have known for decades that burning coal, oil, and gas generates planet-heating pollution that damages the environment and public health. But to prolong extraction and maximize profits, the industry launched a disinformation campaign to downplay the life-threatening consequences of fossil fuel combustion.
"Big Oil companies have fought relentlessly to avoid facing the evidence of their climate fraud in state court, but once again judges have unanimously rejected their arguments."
Dozens of state and local governments have filed lawsuits arguing that Big Oil's longstanding effort to sow doubt about the reality of anthropogenic climate change—and to minimize the fossil fuel industry's leading role in causing it—has delayed decarbonization of the economy, resulting in widespread harm.
Since 2017, the attorneys general of Connecticut, Delaware, Massachusetts, Minnesota, New Jersey, Rhode Island, Vermont, and the District of Columbia, along with 35 municipalities in California, Colorado, Hawaii, Maryland, New Jersey, New York, South Carolina, Washington, and Puerto Rico, have sued fossil fuel giants in an attempt to hold them financially liable for misleading the public about the destructive effects of greenhouse gas emissions from their products.
"Minnesota is not the first state or local government to file this type of climate change litigation," the Eighth Circuit declared Thursday. "Nor is this the first time" that fossil fuel producers have sought to shift jurisdiction over such suits from state courts to federal court, where they believe they will be more likely to avoid punishment.
"But our sister circuits rejected them in each case," the federal appeals court continued. "Today, we join them."

According to the Center for Climate Integrity, "Six federal appeals courts and 13 federal district courts have now unanimously ruled against the fossil fuel industry's arguments to avoid climate accountability trials in state courts."
Last week, the U.S. Department of Justice moved for the first time to support communities suing Big Oil by urging the U.S. Supreme Court to reject Exxon and Suncor Energy's request to review lower court rulings allowing a lawsuit from three Colorado communities to go forward in state court.
News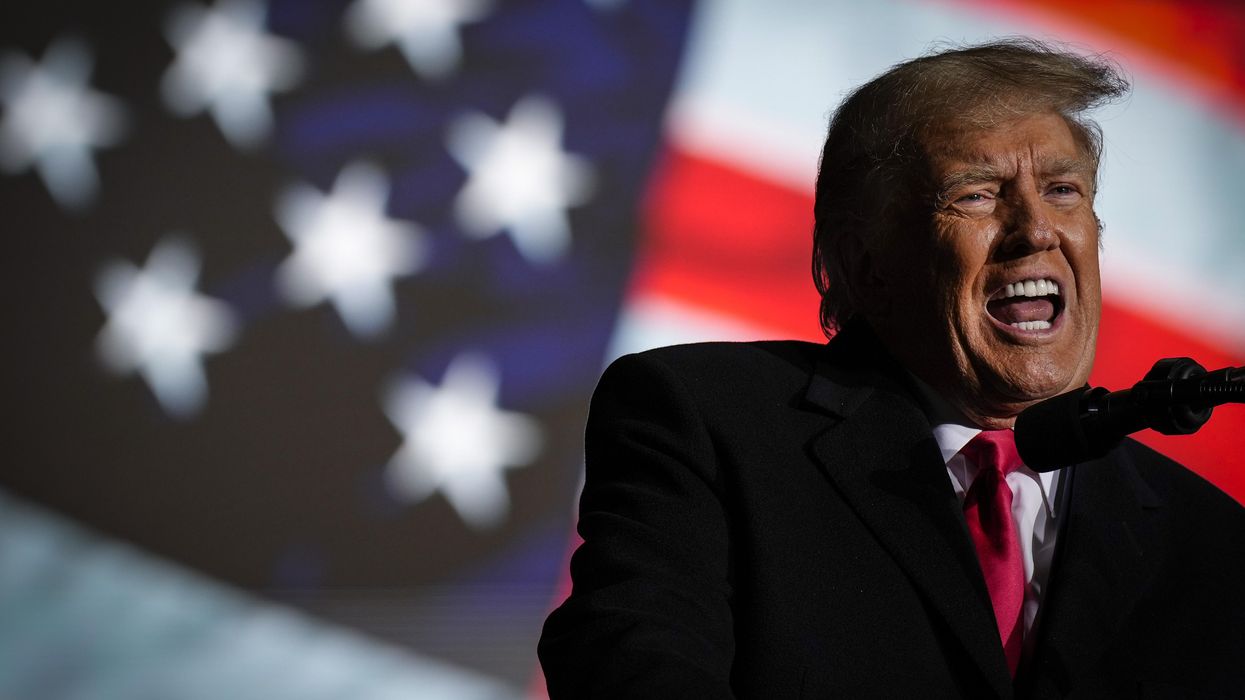 "Trump got his supporters to attack the government once," said one ethics watchdog. "He's making it clear that if he's arrested, he's going to try to do it again."
Government watchdogs on Friday said former President Donald Trump has potentially placed himself in even more legal jeopardyafter he threatened violence if he's charged in a criminal case in New York.
Shortly after midnight on Friday, Trump wrote on his social media platform, Truth Social, that potentially "catastrophic" violence would result if he is indicted by a Manhattan grand jury.
"What kind of person can charge another person, in this case a former president of the United States, who got more votes than any sitting president in history, and leading candidate (by far!) for the Republican Party nomination, with a crime, when it is known by all that NO crime has been committed, and also known that potential death and destruction in such a false charge could be catastrophic for our country?" Trump said.
He also called Manhattan Attorney General Alvin Bragg "a degenerate psychopath that truly hates the USA."

Bragg's office has presented a grand jury with evidence related to alleged hush-money payments to adult film star Stormy Daniels during the 2016 presidential campaign, years after the former president allegedly had a sexual relationship with Daniels.

Trump's former lawyer, Michael Cohen, said in 2018 that he made a $130,000 payment to Daniels. He was reimbursed in 2017 by the Trump Organization.
The former president has made several public statements about the case against him in recent days, saying last weekend that he expected to be indicted on Tuesday and calling for a "protest" in New York, and posting an image in social media on Thursday showing Trump holding a baseball bat next to Bragg's head.
His call for "death and destruction" is his most explicit statement about potential violence, said critics including government watchdog Citizens for Responsibility and Ethics in Washington (CREW).
"He's not being subtle, he's threatening prosecutors with violence... Trump got his supporters to attack the government once," said CREW, referring to Trump's encouragement of his supporters to attend the rally at the U.S. Capitol on January 6, 2021 that turned into a violent insurrection aimed at overturning his election loss. "He's making it clear that if he's arrested, he's going to try to do it again."
The group added that Trump's threats of violence "are admissible in court."

Rep. Don Beyer (D-Va.) called on Republicans to clearly "condemn and oppose" Trump's calls for violence, to avoid another violent uprising in his defense.
"Donald Trump's incitement of violence is more direct, explicit, dangerous now than it was before January 6th," said Beyer. "Republican leaders cannot ignore this or wish it away."

According toThe Washington Post, the grand jury is next scheduled to meet on Monday at the earliest.

News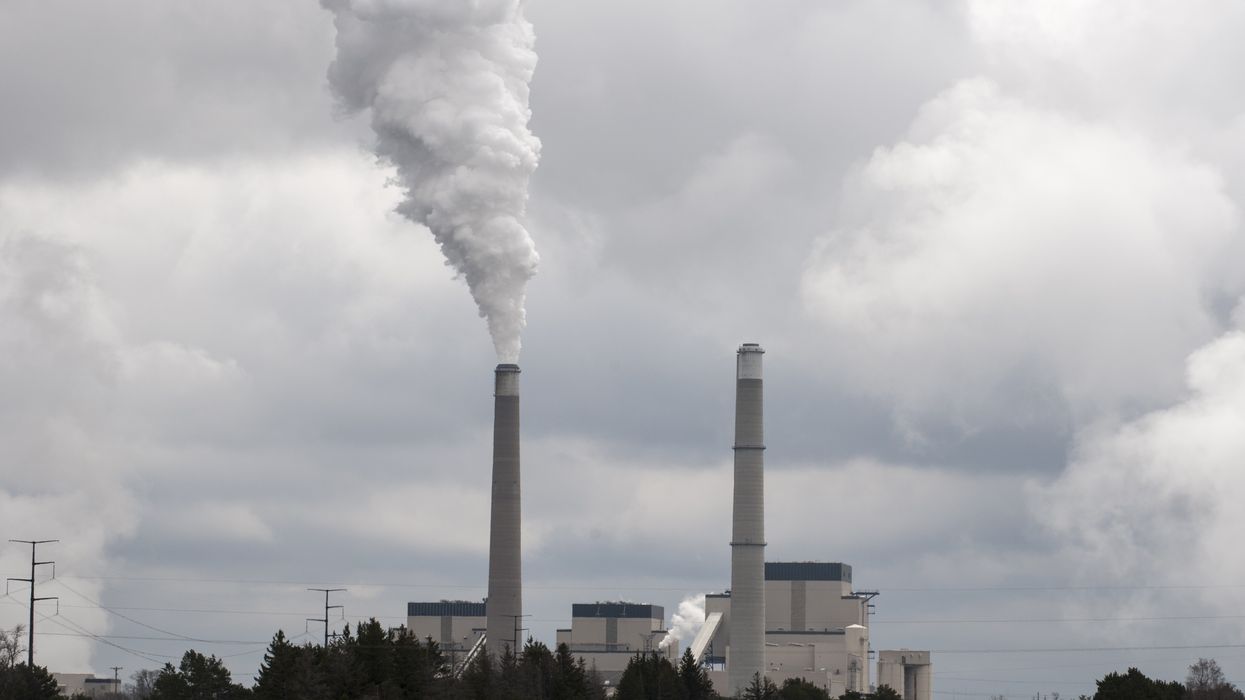 Federal regulators said they are monitoring groundwater for a radioactive compound following the leak.
The operator of a Minnesota nuclear power plant said the facility would be taken offline Friday to repair a new leak near the Mississippi River, an announcement that came a week after the company and state officials belatedly acknowledged a separate leak that occurred in November.
Xcel Energy insisted in a statement Thursday that the leak at its Monticello Nuclear Generating Plant poses "no risk to the public or the environment," but a team of federal regulators is monitoring the groundwater in the area amid concerns that radioactive materials—specifically tritium—could wind up in drinking water.
Valerie Myers, a senior health physicist with the U.S. Nuclear Regulatory Commission, told a local CBS affiliate that "there are wells between the ones that are showing elevated tritium and the Mississippi that are not showing any elevated levels."
"We are watching that because the ground flow is toward the Mississippi," added Myers.
The Associated Pressreported Friday, that "after the first leak was found in November, Xcel Energy made a short-term fix to capture water from a leaking pipe and reroute it back into the plant for re-use."
"However, monitoring equipment indicated Wednesday that a small amount of new water from the original leak had reached the groundwater," the outlet noted. "Operators discovered that, over the past two days, the temporary solution was no longer capturing all of the leaking water, Xcel Energy said."
The Minnesota Pollution Control Agency and the Minnesota Department of Health said in a statement that they "have no evidence at this point to indicate a current or imminent risk to the public and will continue to monitor groundwater samples."
"Should an imminent risk arise, we will inform the public promptly," the agencies said. "We encourage the U.S. Nuclear Regulatory Commission, which has regulatory oversight of the plant's operations, to share ongoing public communications on the leak and on mitigation efforts to help residents best understand the situation."
News
SUPPORT OUR WORK.
We are independent, non-profit, advertising-free and 100%
reader supported.