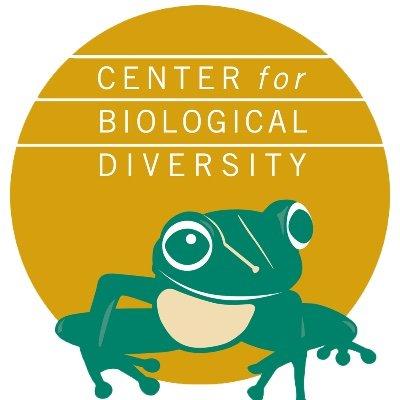 For Immediate Release
May, 12 2011, 03:44pm EDT
Contact:
Michael Robinson, (575) 534-0360
More Wolf-Killing Legislation Proposed
New House Bill Would Circumvent Mexican Wolf Recovery Planning
SILVER CITY, N.M.
New legislation proposed by Rep. Candice Miller (R-Mich.) and seven House colleagues from the West and Midwest would prematurely remove Endangered Species Act protections for Mexican wolves once they reach a mere 100 wolves, turning management over to the states of Arizona and New Mexico.
"This bill continues a disturbing trend of mostly Republican congresspersons trying to legislate what should be scientific decisions in order to do away with environmental protections," said Michael Robinson of the Center for Biological Diversity. "One hundred wolves is nowhere near a viable population and would leave Mexican wolves in constant danger of extinction."
The legislation would undermine an ongoing effort to develop a scientifically based recovery plan for the Mexican gray wolf to replace an outdated 1982 recovery plan. The 1982 plan did not include recovery targets because the Mexican wolf was considered too imperiled for such a goal to be envisioned at the time.
"The U.S. Fish and Wildlife Service is currently developing Mexican wolf recovery goals for the very first time," said Robinson. "There is absolutely no call for Congress to override this scientific process."
At present, there are approximately 50 wolves spread between Arizona and New Mexico. Reaching 100 wolves was an interim benchmark of the recovery program, but the Fish and Wildlife Service has said on repeated occasions that it does not consider this to be a recovered population. Even the modest goal of 100 wolves, however, has not been met, largely because of heavy-handed management advocated by the states that calls for removal of wolves if they leave an arbitrary recovery area or are involved in depredation of livestock, which has led to many wolves being removed from the wild, injured or even killed.
"This vicious bill is akin to ripping away life-support systems from an emergency-room patient just as soon as vital signs begin to stabilize," said Robinson. "The last thing that beautiful, wild, but very vulnerable Mexican wolves need is a resumption of persecution from the callous and misled Arizona Game and Fish Department, which is exactly what would happen if H.R. 1819 were to pass."
The introduction of H.R. 1819 follows last month's budget rider that arbitrarily removed wolves from the endangered species list in Montana, Idaho, Washington, Oregon and Utah, the first-ever congressional removal of Endangered Species Act protections for a species. The Endangered Species Act, in stark contrast to congressional whimsy, requires meeting scientific benchmarks to delist a species. H.R. 1819 would amend the Act such that while the Mexican wolf and other wolves might technically remain listed, management would entirely devolve to states on an indefinite basis.
At the Center for Biological Diversity, we believe that the welfare of human beings is deeply linked to nature — to the existence in our world of a vast diversity of wild animals and plants. Because diversity has intrinsic value, and because its loss impoverishes society, we work to secure a future for all species, great and small, hovering on the brink of extinction. We do so through science, law and creative media, with a focus on protecting the lands, waters and climate that species need to survive.
(520) 623-5252
LATEST NEWS
The program "presents a threat to the integrity of traditional Medicare, and an opportunity for corporations to take money from taxpayers while denying care to beneficiaries," said Physicians for a National Health Program.
A national physician group this week called for the complete termination of a Medicare privatization scheme that the Biden White House inherited from the Trump administration and later rebranded—while keeping intact its most dangerous components.
Now known as the Accountable Care Organization Realizing Equity, Access, and Community Health (ACO REACH) Model, the experiment inserts a for-profit entity between traditional Medicare beneficiaries and healthcare providers. The federal government pays the ACO REACH middlemen to cover patients' care while allowing them to pocket a significant chunk of the fee as profit.
The rebranded pilot program, which was launched without congressional approval and is set to run through at least 2026, officially began this month, and progressive healthcare advocates fear the experiment could be allowed to engulf traditional Medicare.
In a Tuesday letter to Health and Human Services Secretary Xavier Becerra and Centers for Medicare and Medicaid Services Administrator Chiquita Brooks-LaSure, Physicians for a National Health Program (PNHP) argued that ACO REACH "presents a threat to the integrity of traditional Medicare, and an opportunity for corporations to take money from taxpayers while denying care to beneficiaries."
The group, which advocates for a single-payer healthcare system, voiced alarm over the Biden administration's decision to let companies with records of fraud and other abuses take part in the ACO REACH pilot, which automatically assigns traditional Medicare patients to private entities without their consent.
CMS said in a press release Tuesday that "the ACO REACH Model has 132 ACOs with 131,772 healthcare providers and organizations providing care to an estimated 2.1 million beneficiaries" for 2023.
"As we have stated, PNHP believes that the REACH program threatens the integrity of traditional Medicare and should be permanently ended," Dr. Philip Verhoef, the physician group's president, wrote in the new letter. "Whether or not one agrees with this statement, we should all be able to agree that companies found to have violated the rules have no place managing the care of our Medicare beneficiaries."
Among the concerning examples PNHP cited was Clover Health, which has operated so-called Direct Contracting Entities (DCEs)—the name of private middlemen under the Trump-era version of the Medicare pilot—in more than a dozen states, including Arizona, Florida, Georgia, and New York.
PNHP noted that in 2016, CMS fined Clover—a large Medicare Advantage provider—for "using 'marketing and advertising materials that contained inaccurate statements' about coverage for out-of-network providers, after a high volume of complaints from patients who were denied coverage by its MA plan. Clover had failed to correct the materials after repeated requests by CMS."
Humana, another large insurer with its teeth in the Medicare privatization pilot, "improperly collected almost $200 million from Medicare by overstating the sickness of patients," PNHP observed, citing a recent federal audit.
"It appears that in its selection process [for ACO REACH], CMS did not prevent the inclusion of companies with histories of such behavior," Verhoef wrote. "Given these findings, we are concerned that CMS is inappropriately allowing these DCEs to continue unimpeded into ACO REACH in 2023."
\u201cOur full letter to the @HHSGov secretary and @CMSGov administration highlighting troubling trends in Direct Contracting and REACH, and asking them to cancel this failed experiment: https://t.co/fnAT18CAtr\u201d

— Physicians for a National Health Program (@Physicians for a National Health Program) 1674090685
While the Medicare pilot garnered little attention from lawmakers when the Trump administration first launched it during its final months in power, progressive members of Congress have recently ramped up scrutiny of the program.
Last month, Sen. Elizabeth Warren (D-Mass.) and Rep. Pramila Jayapal (D-Wash.) led a group of lawmakers in warning that ACO REACH "provides an opportunity for healthcare insurers with a history of defrauding and abusing Medicare and ripping off taxpayers to further encroach on the Medicare system."
"We have long been concerned about ensuring this model does not give corporate profiteers yet another opportunity to take a chunk out of traditional Medicare," the lawmakers wrote, echoing PNHP's concerns. "The continued participation of corporate actors with a history of fraud and abuse threatens the integrity of the program."
News
"Ordinary people's private financial records are being siphoned indiscriminately into a massive database, with access given to virtually any cop who wants it," said the ACLU's Nathan Freed Wessler.
"These records paint a damning portrait of government overreach."
That's how Nathan Freed Wessler, deputy director of the ACLU's Speech, Privacy, and Technology Project, and Fikayo Walter-Johnson, a former paralegal with the project, introduced over 200 documents obtained via public records request and released Wednesday on the civil liberties group's website.
The national ACLU and its Arizona arm sought the records after U.S. Senate Finance Committee Chair Ron Wyden (D-Ore.) revealed last year that "Homeland Security Investigations (HSI), a law enforcement component of the Department of Homeland Security (DHS), was operating an indiscriminate and bulk surveillance program that swept up millions of financial records about Americans."
Following a February 2022 briefing with senior HSI personnel, Wyden wrote a March letter urging DHS Inspector General Joseph Cuffari to launch a probe into the Transaction Record Analysis Center (TRAC)—a nonprofit created as a result of a settlement between the Arizona attorney general's office and Western Union, a financial services company that fought in state court against the AG's attempt to obtain money transfer records.
\u201cThis broad collection of our personal data raised privacy concerns, so we submitted a public records request to learn more.\n\nWhat we found is extremely alarming.\u201d

— ACLU (@ACLU) 1674045961
As the ACLU released records about TRAC, Wyden on Wednesday shared a new letter requesting that "the Department of Justice (DOJ) Office of Inspector General (OIG) investigate the Federal Bureau of Investigation (FBI) and Drug Enforcement Administration's (DEA) relationship" with the Arizona-based clearinghouse.
"My oversight activities over the past year have uncovered troubling information, revealing that the scale of this government surveillance program is far greater than was previously reported," Wyden wrote to DOJ Inspector General Michael Horowitz.
"Between October and December of 2022, my office received information from three other money transfer companies—Euronet (RIA Envia), MoneyGram, and Viamericas—which confirmed that they also delivered customer data in bulk to TRAC, in response to legal demands from HSI and other governmental agencies," the senator divulged.
Some customs summonses—a form of subpoena—applied to transfers of $500 or more between any U.S. state and 22 other countries and one U.S. territory. Those summonses were withdrawn "just 10 days after HSI had briefed my staff" in February, Wyden noted, adding that HSI has not yet scheduled his requested follow-up briefing.
\u201c"Hundreds of federal, state and local U.S. law-enforcement agencies have access without court oversight to a database of more than 150M money transfers"\n\nWyden: TRAC is "an all-you-can-eat buffet of Americans\u2019 personal financial data"\n\nhttps://t.co/Z84CnUfnIp\u201d

— Alex Gladstein \ud83c\udf0b \u26a1 (@Alex Gladstein \ud83c\udf0b \u26a1) 1674064852
Summarizing the documents acquired by the ACLU, Freed Wessler and Walter-Johnson wrote:
From 2014 to 2021, Arizona attorneys general issued at least 140 administrative subpoenas to money transfer companies, each requesting that the company periodically provide customer transaction records for the next year. Those subpoenas were issued under the same state statute that the Arizona Court of Appeals held in 2006 could not be used for these kinds of indiscriminate requests for money transfer records. This means the Arizona attorney general's office knowingly issued 140 illegal subpoenas to build an invasive data repository.

The documents we obtained reveal the enormous scale of this surveillance program. According to the minutes of TRAC board meetings we obtained, the database of people's money transfer records grew from 75 million records from 14 money service businesses in 2017 to 145 million records from 28 different companies in 2021. By 2021, 12,000 individuals from 600 law enforcement agencies had been provided with direct log-in access to the database. By May 2022, over 700 law enforcement entities had or still have access to the TRAC database, ranging from a sheriff's office in a small Idaho county, to the Los Angeles and New York police departments, to federal law enforcement agencies and military police units.
As Freed Wessler told The Wall Street Journal, which exclusively reported on the materials, "Ordinary people's private financial records are being siphoned indiscriminately into a massive database, with access given to virtually any cop who wants it."
The Journal also spoke with TRAC director Rich Lebel, who "said the program has directly resulted in hundreds of leads and busts involving drug cartels and other criminals seeking to launder money," and "because money services companies don't have the same know-your-customer rules as banks, bulk data needs to be captured to discern patterns of fraud and money laundering."
According to the newspaper:
Mr. Lebel said TRAC has never identified a case in which a law enforcement official has accessed data improperly or the database has been breached by outsiders. The program has seen an increase in use in recent years because of the surging opioid crisis in the U.S., he said.

Law-enforcement agencies use TRAC's data to establish patterns in the flow of funds suspected of being linked to criminal activity, Mr. Lebel said, and the more comprehensive the data, the better the analysis. TRAC manages data that law enforcement provides, he said, and what it is receiving and storing is often in flux.

While declining to discuss TRAC's funding, Mr. Lebel said the nonprofit was originally stood up with money from the Western Union settlement that has since been exhausted. Mr. Wyden and others have said TRAC is federally funded.
Wyden wrote in his letter to Horowitz that "this unorthodox arrangement between state law enforcement, DHS, and DOJ agencies to collect bulk money transfer data raises a number of concerns about surveillance disproportionately affecting low-income, minority, and immigrant communities."
"Members of these communities are more likely to use money transfer services because they are more likely to be unbanked, and therefore unable to send money using electronic checking or international bank wire transfers, which are often cheaper," he explained. "Moreover, money transfer businesses are not subject to the same protections as bank-based transactions under the Right to Financial Privacy Act."
The senator's office said Wednesday that he "is working on legislation to close legal loopholes and ensure people who use money transfer services have the same privacy as those who use banks or money transfer apps."
Freed Wessler and Walter-Johnson also highlighted that "because members of marginalized communities rely heavily on these services rather than traditional banks, the burden of this government surveillance falls disproportionately on those already most vulnerable to law enforcement overreach."
"The government should not be allowed to abuse subpoenas and sweep up millions of records on a huge number of people without any basis for suspicion," the pair argued. "This financial surveillance program is built on repeated violations of the law and must be shut down."
News
"The campus is thriving, but many faculty are not," said one striking professor. "Management needs to invest in resources that strengthen our entire community."
Hundreds of University of Illinois Chicago faculty members went on strike Tuesday after nine months of deadlocked contract negotiations over pay and student mental health resources.
The approximately 900 members of the UIC United Faculty union have been working without contracts since August. In November, 97% of the 77% of faculty who voted opted to strike. The union announced late Monday that its members would walk off the job the following day after a marathon 12-hour negotiation session failed to produce a deal.

"We started bargaining this contract back in April, and we've made some progress since then. But we have not won yet," UIC United Faculty president Aaron Krall toldBlock Club Chicago.
\u201c"Our students have a lot of needs that aren't being met."\n\nThe University of Illinois Chicago works because the faculty members of @UICUF do. They're on strike for a #FairContractNow to get the resources students and educators need to thrive. #WeLoveUIC\u201d

— AFT (@AFT) 1674064832
According to the Chicago Sun-Times:
The union is striking for higher minimum salaries, bigger pay raises that match inflation, mental health support for students, better job security for non-tenure track faculty, learning disability assessments for students, and more.

The UIC administration is offering raises of 17% over four years, averaging 4.25% per year, the union said. That figure is composed of merit raises and other specific pools of raises that do not apply to all union members across the board.

Union leaders called that offer insufficient, and said "seven years of record enrollments and over a billion dollars in unrestricted reserve funds" was "evidence that the university can afford to take demands for faculty raises seriously."
"The campus is thriving, but many faculty are not," UIC United Faculty negotiator Nicole Nguyen said in a statement. "We have spent the past three years scrambling to mitigate the effects of the pandemic, and our whole community—students and faculty—are exhausted. Management needs to invest in resources that strengthen our entire community."
\u201cFaculty with @UICUF are picketing across the UIC campus this morning on Day 1 of their indefinite strike.\n\nThere's a rally at noon with mayoral candidate Brandon Johnson, @AFTunion President Randi Weingarten and more\u201d

— Nader Issa (@Nader Issa) 1673977525
Some UIC faculty also say they are working more to help students deal with mental health issues.
"I surveyed my students on the first day of class and asked what they perceived as the biggest challenges in need of intervention. Almost all listed mental health," Michael H. Pasek, an assistant psychology professor at the school, tweeted last week. "It's no wonder faculty... are about to strike over students' mental health resources."
Interim UIC chancellor Javier Reyes and acting provost and vice chancellor for academic affairs Karen Colley called the strike "disappointing" and "not in the best interest of the university or our students."
"UIC values the faculty for their key role in upholding and championing the university's academic mission," Reyes and Colley said in a joint statement. "Based on the shared principles between all involved, the university remains optimistic that a fair and beneficial bargaining agreement can be achieved."
Speaking in support of the striking faculty, Randi Weingarten, president of the American Federation of Teachers, asserted that "if we care about kids' academic success, if we care about their future, it is vitally important on this campus to have the mental health support and the other diagnostic testing and other support they need to thrive."
News
SUPPORT OUR WORK.
We are independent, non-profit, advertising-free and 100%
reader supported.