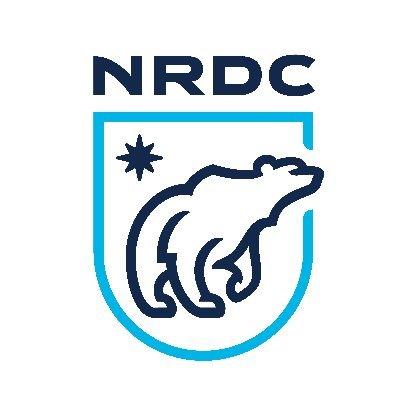 For Immediate Release
Contact:
Michael Oko, 202/513-6245 or cell 202/904-5245
Clean Energy and Environmental Groups Call for Immediate Action on Cape Wind
Meddling Seeks to Delay Release of Positive Environmental Report
BOSTON AND WASHINGTON
Clean energy, environmental and public health groups call on the administration to move forward without delay on the Cape Wind project. These groups were outraged today by what appears to be further political meddling with the final approval for Cape Wind in Nantucket Sound, MA.
Opponents of the 130 turbine project are seeking to delay the delivery to the Minerals Management Service (MMS) of a positive technical study by the Coast Guard allowing for release of the project's Final Environmental Impact Statement (FEIS). The FEIS, expected to be released in January, is anticipated to conclude that the project's environmental benefits would far outweigh its negative impacts.
"This is a last-minute political move to delay a final decision on the Cape Wind project, which promises to create hundreds of green jobs and clean, renewable power for thousands of Cape Cod homes. After almost a decade of consideration, we cannot afford more delays," the groups said in a joint statement.
Last week, the Coast Guard reported on the findings of that study, indicating that Cape Wind would not pose a threat to navigation. Cape Wind has already been approved by the State of Massachusetts Energy Facilities Siting Board, which found that the project's energy is needed and would result in environmental improvements and consumer savings.
Despite calls for clean energy solutions and the mounting pressures of climate change, the 130 turbine Cape Wind project has been through over seven years of permitting and federal review -- much longer than a traditional coal power plant requires. The Coast Guard has thoroughly reviewed the project and took the added step of undertaking a technical study on marine radar systems for release to MMS as part of the federal review of the Cape Wind project.
Cape Wind opponents, however, are pushing Congress to block delivery of the Coast Guard report and delay the offshore wind project.
NRDC works to safeguard the earth--its people, its plants and animals, and the natural systems on which all life depends. We combine the power of more than three million members and online activists with the expertise of some 700 scientists, lawyers, and policy advocates across the globe to ensure the rights of all people to the air, the water, and the wild.
(212) 727-2700
LATEST NEWS
"I've had fear and now this just put the anxiety over the top," said one local resident.
The collapse Friday night of a makeshift dam designed to hold back wastewater and new concerns by local groups and residents about the nearby incineration of contaminated soil from last month's train derailment are the latest anxiety-producing woes to behest the community of East Palestine, Ohio.
Watchdogs on the ground reported that the dam broke after heavy rains in the area on Friday.
According to local Channel 19 News:
Residents tell 19 News heavy rain has caused Leslie Run Creek to rise, and spill over the makeshift dam, near the derailment sight. 19 News was able to obtain several photos of water from that manmade dam covering the Main Street area of town.

Residents fear the contaminated water may seep into homes or businesses—causing another level of fear for those who live in the area.

Local resident Eric Cozza told the news outlet he was scared of what the released waters could do to the community. "I fear that now the chemical is in the ground, it's going to leech towards the water ducts, our aquifer for drinking water," Cozza said. "I'm concerned that the park is now contaminated. Kids won't be able to play there or walk through there on their way to school."
Status Coup News, which has been reporting from East Palestine and speaking with residents since the disaster occurred, reported Friday night that flooding from the breached dam was going "into The Original Roadhouse restaurant parking lot where a lot of locals eat and drink."
The outlet also reported that the pictures of the broken dam posted to social media were taken by local resident Neko Figley, who was told by contractors to leave the area because it was "super dangerous to be here right now."

\u201cFrom our organizer in East Palestine: the dam constructed to hold back toxic waste has broken after today\u2019s heavy rain and the area is flooding. \n\nSafe homes and independent testing NOW.\u201d

— River Valley Organizing (@River Valley Organizing) 1677890453
River Valley Organizing, a multi-racial, working-class group active in the Ohio River Valley region, said in a statement Friday that residents of East Palestine are still being ignored a month after 38 rail cars of a Norfolk Southern train went off the tracks on February 3.
"It's been one month since our lives were turned upside down," the group said, "but we still aren't getting what we need from the government or Norfolk Southern. We heard the people of this community loud and clear: they want safe homes, and independent environmental and health testing—now."
On Saturday, The Guardian reported on fresh fears over the incineration of contaminated soil that was taken from the crash site, not least because one of the nearby facilities where the material is being taken has a history of EPA violations. According to the Guardian:
The new plan is "horrifying," said Kyla Bennett, a former [EPA] official now with the Public Employees for Environmental Responsibility non-profit. She is one among a number of public health advocates and local residents who have slammed Norfolk Southern and state and federal officials over the decision. [...]

Incinerating the soil is especially risky because some of the contaminants that residents and independent chemical experts fear is in the waste, like dioxins and PFAS, haven't been tested for by the EPA, and they do not incinerate easily, or cannot be incinerated.

"Why on earth would you take this already dramatically overburdened community and ship this stuff a few miles away only to have it deposited right back where it came from?" Bennett asked.
She further told the Guardian that the "most important thing in my mind is the human health and health of the environment" and that burning this toxic material under such conditions flies "in the face of basic human decency and science."
Penn Future, a watchdog for air and water quality in neighboring Pennsylvania, said the incineration plans are very worrying.
"The plan to incinerate dioxin and PFAS contaminated soil from Norfolk Southern's toxic spill deeply troubles us and will continue to build distrust and anxiety," the group said. "It's not clear the plan will work and puts communities down wind at risk of contamination."
According to an update from the office of Ohio's Republican Gov. Mike DeWine, the Ohio EPA has reported that approximately 1,700 tons of solid waste have been removed from the disaster site in East Palestine as of Friday.
Of that waste, reportsThe Chronicle-Telegram, 660 tons has gone to Heritage Thermal Services—the company with a litany of past violations—in East Liverpool, Ohio, which is in Columbiana County not far from East Palestine. Another 190 tons was hauled to the Giles incinerator for in-state burning and 880 tons of the solid waste was shipped out of state to landfills in Michigan and Indiana.
Meanwhile, 3.2 million gallons of liquid wastewater have been collected in the area with the large majority going out of state, to facilities in Michigan and Texas, for deep-well injection.
Amanda Kiger, director of River Valley Organizing, said one of her concerns was the incineration of toxin-laden materials so close to the residents still reeling in East Palestine.
EPA and other government officials, she told the Guardian, "are just dumping more shit on Columbiana county," Kiger said."They say, 'We already poisoned them so it doesn't matter if we poison them more.'"
As for Cozza, who spoke with 19 News about the dam breach and whose family has already been diagnosed with skin irritations, he said the odor of chemicals is now back in the area.
"I have fear," he said. "I've had fear and now this just put the anxiety over the top."
News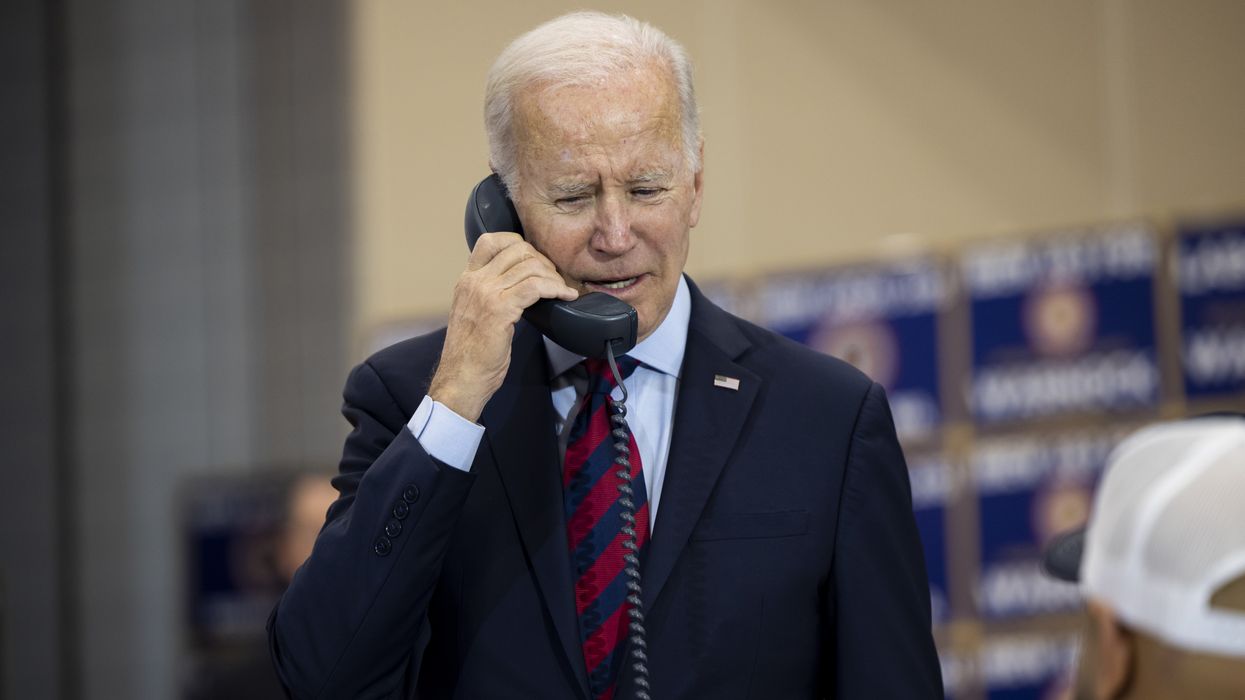 "It would be a victory for Big Oil and a huge step backwards on climate," warned Rep. Ro Khanna, who co-signed the letter.
Nearly two dozen Democratic lawmakers from the U.S. Senate and House—as well as independent Sen. Bernie Sanders of Vermont—have written to President Joe Biden imploring him to put the last nail in the coffin of an "ill-conceived and misguided" oil and gas drilling project in Alaska that experts say would destroy the president's climate legacy if approved in any form.
Led by Rep. Raúl M. Grijalva (D-Ariz.), ranking member of the House Natural Resources Committee, and Sen. Ed Markey(D-Mass.), Chair of the Senate Environment and Public Works Subcommittee on Clean Air, Climate, and Nuclear Safety, the letter urges Biden and Interior Secretary Deb Haaland to reject final approval of the 30-year ConocoPhillips' Willow Project in Alaska's National Petroleum Reserve.
"No version of the Willow [Master Development Plan (MDP)] is consistent with your commitments to combat the climate crisis and promote environmental justice, especially as reflected in the Inflation Reduction Act, historic legislation on which we all collaborated to achieve these crucial goals," the letter states.
"If allowed to proceed," the lawmakers argue, the Willow project "would pose a significant threat to U.S. progress on climate issues," citing estimates that the project could unleash upwards of $19.8 billion in climate-related damages.
\u201c.@POTUS\u2014we must stop the Willow project. It is the largest proposed oil development project on federal lands and it threatens our environment, our planet, and our future. Reject Willow now and protect the Arctic.\u201d

— Ed Markey(@Ed Markey) 1677878820
The letter comes days after White House officials floated the possibility of a scaled-back Willow Project, but environmentalists have said, as Common Dreamsreported Wednesday, that "no form of this project is OK."
The Burea of Land Management has estimated that even a scaled-back version would emit around 9.2 million metric tons of carbon dioxide each year and Earthjustice, which has fought Willow in court, has warned that the approval request now before the Interior Department "would bring at least 219 wells, 267 miles of pipelines, and 30 miles of roads to a vast public lands area in Alaska's Western Arctic, permanently altering a globally significant and ecologically rich landscape."
\u201cThe Willow Project, a massive new drilling proposal in Alaska, would devastate local wildlife and lock us into decades of dirty energy. \n\nHere are two easy ways to tell the Biden Admin to #StopWilliow:\n\n1/ Sign @NRDC's petition here: https://t.co/s0FjtCHc9n\u201d

— Julia Louis-Dreyfus (@Julia Louis-Dreyfus) 1677868714
In their letter, the lawmakers tell Biden and Haaland that the only course of action should be "no action," following the release of the final supplemental environmental impact statement (SEIS) on the project earlier this year. According to the letter:
The final SEIS includes a preferred alternative that would defer one drill site and require additional analysis for another, but we fear that the Willow MDP is intended to serve as an infrastructure hub that anchors a decades-long push towards increased drilling in the Western Arctic. Climate damage is unlikely to stop with the first phase of the Willow project; your Administration needs to draw the line now.
In a separate letter on Friday, the grassroots advocacy group Progressive Democrats of America also urged Biden to recognize the historic and legacy-building opportunity in rejecting the Willow project completely.
"We appeal to what is most honest, wise, and most courageous in you," states the group's letter, which was signed by leaders and members of PDA chapters nationwide. "To the elder in you. To the grandfather in you. Do not gamble with our lives and with the lives of generations yet unborn. Reject the Willow Oil Project."
"To the elder in you. To the grandfather in you. Do not gamble with our lives and with the lives of generations yet unborn. Reject the Willow Oil Project."
Grijalva and Markey were joined in the bicameral letter by Rep. Nanette Diaz Barragán (D-Calif.), Rep. Earl Blumenauer (D-Ore.), Rep. Jamaal Bowman(D-N.Y.), Sen. Maria Cantwell (D-Wash.), Rep. Steve Cohen (D-Tenn.), Rep. Diana DeGette (D-Colo.), Sen. Tammy Duckworth (D-Ill.), Rep. Jared Huffman (D-Calif.), Rep. Pramila Jayapal(D-Wash.), Rep. Ro Khanna(D-Calif.), Rep. Barbara Lee (D-Calif.), Rep. Mike Levin (D-Calif.), Sen. Jeffrey A. Merkley (D-Ore.), Rep. Gwen S. Moore (D-Wis.), Rep. Alexandria Ocasio-Cortez(D-N.Y.), Sen. Bernie Sanders(I-Vt.), Rep. Janice Schakowsky (D-Ill.), Rep. Darren Soto (D-Fla.), Sen. Elizabeth Warren(D-Mass.), and Sen. Ron Wyden (D-Ore.).
"The Willow Project would lead to over 9 million metric tons of carbon emissions per year," said Rep. Khanna in a social media post Friday night. "It would be a victory for Big Oil and a huge step backwards on climate."
News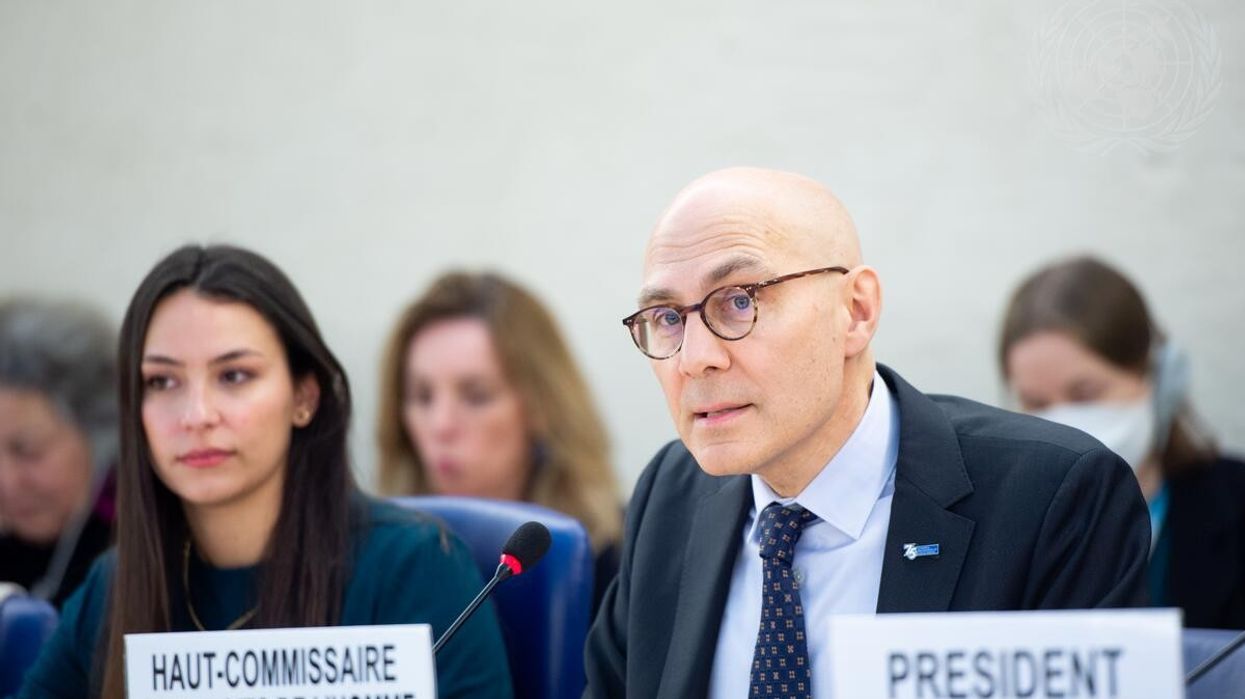 Noting that communities like Huwara are often targeted by Israeli settlers, Amnesty's regional director urged Israel "to remove all settlements, which are war crimes under international law, and to dismantle its system of apartheid against Palestinians."
United Nations High Commissioner for Human Rights Volker Türk on Friday called out Israeli Finance Minister Bezalel Smotrich for saying that Huwara, a Palestinian village in the West Bank, "needs to be wiped out" and "the state of Israel should do it."
Smotrich's comment Wednesday came after Israeli settlers on Sunday rampaged through Huwara, killing a 37-year-old Palestinian man—mass violence that came just hours after a Palestinian gunman murdered a pair of Israeli brothers, who were 19 and 21.
While presenting a report on Israel's illegal occupation of Palestine and "the current intensification of violence" to the U.N. Human Rights Council, Türk blasted Smotrich's remark as "an unfathomable statement of incitement to violence and hostility."
"Over half a century of occupation has led to widening dispossession, deepening deprivation, and recurring and severe violations of their rights, including the right to life."
More broadly, Türk lamented that "the situation in the occupied Palestinian territory is a tragedy. A tragedy, above all, for the Palestinian people. Over half a century of occupation has led to widening dispossession, deepening deprivation, and recurring and severe violations of their rights, including the right to life. Nobody could wish to live this way—or imagine that forcing people into conditions of such desperation can lead to an enduring solution."
"2022 saw both the highest number of Palestinians killed by Israeli security forces in the past 17 years, and the highest number of Israelis killed since 2016," he highlighted. "This death toll has further, and sharply, deteriorated in the first weeks of 2023, and in the month that has just ended."
Türk's office found that over the reporting period, Israeli security forces frequently used lethal force, "regardless of the level of threat—and, at times, even as an initial measure, rather than as last resort." Researchers also documented "several cases of apparent extrajudicial, targeted killings" by such forces.
As the rights chief told the council, other key findings in the report include:
Israeli security forces killed 131 Palestinians—including 65 people who were unarmed and did not engage in violence—and since 2017, fewer than 15% of such killings have been investigated, and fewer than 1% led to an indictment;
Palestinians killed 13 Israelis—and nine more, including three children, have been killed in two attacks since then;
Israel increasingly imposes collective punishments such as the blockade of Gaza, which are prohibited by international law, on Palestinians;
967 Palestinians are being held in "administrative detention," the highest number in 15 years; and
There are over 270 illegal Israeli settlements across Palestine.
"The occupation is eating away at the health of both societies, on every level—from childhood to old age, and in every part of life," Türk stressed. "For this violence to end, the occupation must end. On all sides, there are people who know this."
The U.N. leader urged decision-makers in the region and around the world to heed the recommendations of his office's reports "and to step back from the precipice to which increasing extremism and violence have led."
\u201c"The situation in the Occupied Palestinian Territory is a tragedy," @UNHumanRights chief @volker_turk told the @UN Human Rights Council.\n\nFull STATEMENT at #HRC52 \u27a1\ufe0fhttps://t.co/Ay18urzszf\u201d

— UN Human Rights Council \ud83d\udccd#HRC52 (@UN Human Rights Council \ud83d\udccd#HRC52) 1677865307
While the settler attack on Huwara drew rare widespread rebuke—including from Israel's prime minister, Benjamin Netanyahu, and a pair of conservative Jewish organizations in the United States—the Israeli government's recent shift to the right has stoked fears that violence in the region will only get worse and more frequent.
As Beth Miller, political director of Jewish Voice for Peace Action, said earlier this week, "The Israeli settlers burning down Palestinian homes and attacking Palestinians in the street are supported by the Israeli military and the Israeli government."
Heba Morayef, Amnesty International's director for the Middle East and North Africa, declared Friday that "under Israel's apartheid system, impunity reigns."
"Despite the intensity and scale of Sunday's attacks, which resulted in the killing of one Palestinian and the wounding of nearly 400 more, and despite a rare show of international condemnation of settler violence, Israeli police yesterday released six suspects who were arrested in connection with the attacks," she noted. "Meanwhile two others have been issued with administrative detention orders, which violate international law."
\u201c#Huwwara - Impunity reigns for perpetrators of settler violence. "@amnesty reiterates its call on #Israeli authorities to remove all settlements, which are war crimes under international law, & to dismantle its system of #apartheid against #Palestinians." https://t.co/Smn9VnPjLe\u201d

— Khulood Badawi (@Khulood Badawi) 1677863325
Like Miller, Morayef emphasized that "Israeli authorities have long enabled and incited settler attacks against Palestinians, and in some cases soldiers have directly participated."
"State-backed settler violence is endemic in the occupied West Bank," she continued. "Towns and villages like Huwara, which was the epicenter of Sunday's attacks, are frequently targeted as they are surrounded by illegal settlements. For example, in October 2022, settlers broke into a school in Huwara where they smashed windows and beat teachers and pupils; less than two weeks later a café was set on fire, and groups of settlers assaulted Palestinian residents with pipes and rocks."
"Amnesty International reiterates its call on Israeli authorities to remove all settlements, which are war crimes under international law, and to dismantle its system of apartheid against Palestinians," Morayef added. "Apartheid is a crime against humanity and violence against civilians will continue for as long as it is in place."
News
SUPPORT OUR WORK.
We are independent, non-profit, advertising-free and 100%
reader supported.