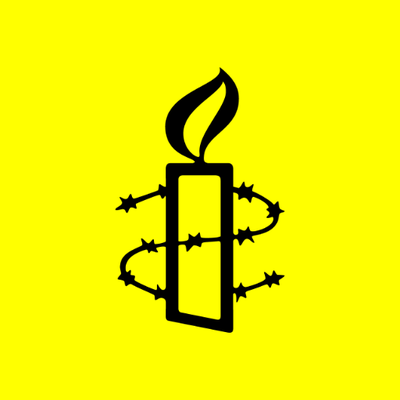 Six Police Officers Charged Over Killing of Matthew Lee in Jamaica
Reacting to the announcement that the Independent Commission of Investigations (INDECOM), Jamaica's independent police oversight body, presented charges against six members of the Jamaica Constabulary Force (JCF) following a six-and-a-half-year investigation into the fatal shooting of Matthew Lee, Erika Guevara-Rosas, Americas director at Amnesty International, said:
WASHINGTON
Reacting to the announcement that the Independent Commission of Investigations (INDECOM), Jamaica's independent police oversight body, presented charges against six members of the Jamaica Constabulary Force (JCF) following a six-and-a-half-year investigation into the fatal shooting of Matthew Lee, Erika Guevara-Rosas, Americas director at Amnesty International, said:
"We welcome the Independent Commission of Investigations' continuous and determined efforts in investigating the killing of Matthew Lee. It is now in the hands of the Jamaican justice system to act effectively in the light of this case. The victim's family's dignified pursuit of justice is an example of how to dismantle a culture of fear that has allowed the police to get away with unlawful killings for decades."
Matthew's sister, Simone Grant, said: "It's a small drop in the bucket for the family, as Matthew will never come back to us, but it's a giant leap for the cause and we can only hope this will cause the police to think twice and be more responsible when carrying out their duties."
Police killed Matthew on January 12, 2003 at approximately noon in Kingston's affluent Arcadia community, when he was returning from a police station with two men, one of whom had gone there to fulfill a condition of his bail. Amnesty International documented Matthew's case in 2016.
For decades, Jamaican communities, especially those in disenfranchised inner-city neighborhoods, have been scarred by an epidemic of unlawful killings by police. Amnesty International documented how the failure of the state to bring those suspected of criminal responsibility to justice have a profound and lasting impact on their loved ones. Their relatives, and in particular their women relatives, are left to face a long struggle for justice, as well as frequent intimidation and harassment by the police.
This statement is available at: https://www.amnestyusa.org/press-releases/six-police-officers-charged-over-killing-of-matthew-lee-in-jamaica/
Follow Amnesty International USA on Twitter.
Amnesty International is a global movement of millions of people demanding human rights for all people - no matter who they are or where they are. We are the world's largest grassroots human rights organization.
(212) 807-8400
LATEST NEWS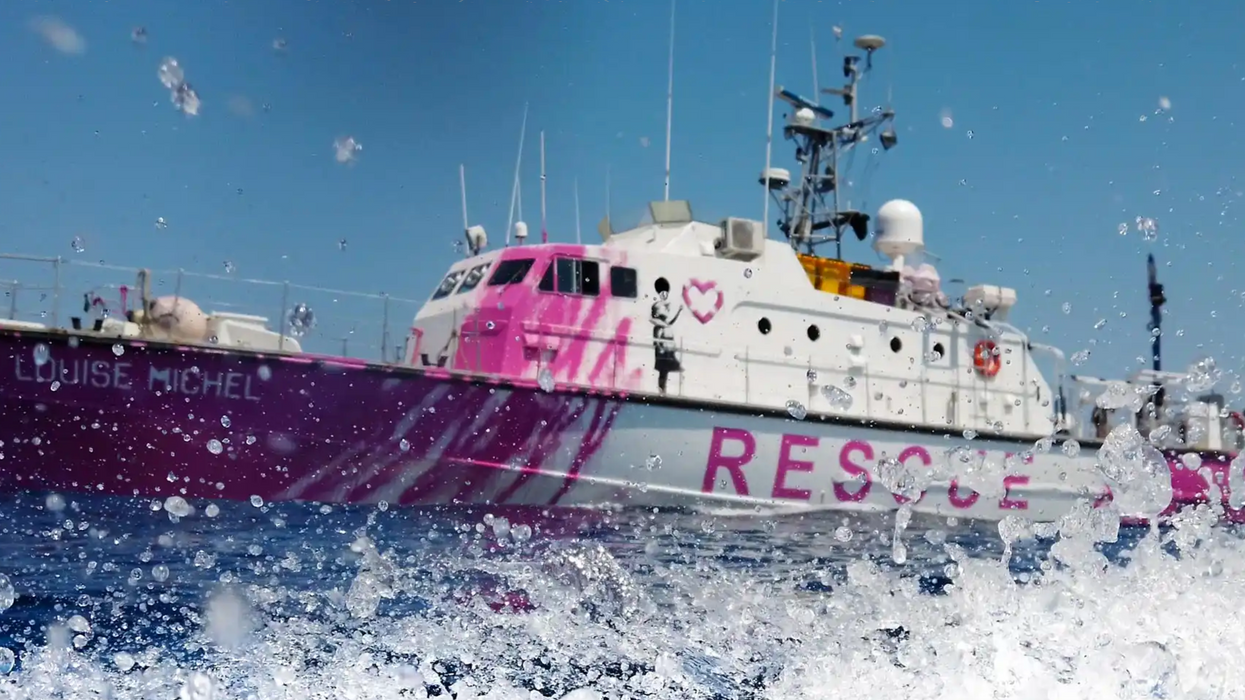 "These deaths are not an accident nor a tragedy," said the ship's crew. "They are wanted."
Italian authorities on Sunday seized a migrant aid ship financed by renowned British street artist Banksy after the vessel allegedly violated a decree by Italy's far-right cabinet by refusing to head to port following a rescue operation.
Reutersreports the Italian coast guard instructed the MV Louise Michel—named after the French "grande dame of anarchy"—to dock at Trapani in Sicily after rescuing migrants in the Libyan search and rescue zone. Instead, the ship went to aid distressed migrants in Malta's search and rescue area. The 30-meter vessel, painted bright pink and white, ultimately docked in Lampedusa Saturday with 178 rescued migrants aboard.
Louise Michel's Twitter account said Monday that the ship's crew "received official notification that the ship is detained for 20 days due to violation of the new Italian decree law" and that "we will take all necessary steps to fight this detention."
Last month, Italy's parliament codified a December 2022 decree by Italian Prime Minister Giorgia Meloni and her neo-fascist Brothers of Italy cabinet requiring ships to proceed immediately to an assigned port after a rescue instead of providing aid to other distressed vessels, as is commonly done. Critics say humanitarian vessels are being assigned to distant ports in order to keep them from rescue zones for as long as possible.
Under the new law, migrants must also declare while aboard a rescue ship whether they wish to apply for asylum, and if so, in which European Union country. Captains of civilian vessels found in violation of the law face fines of up to €50,000 ($53,900) and confiscation and impoundment of their ships. Migrant rights advocates have slammed the new legislation as "a call to let people drown."

Following the drowning of more than 60 migrants whose boat broke apart just off the Calabrian coast last month, Meloni's cabinet approved another decree establishing a new crime—death resulting from people smuggling—punishable by up to 30 years in prison.
On Sunday, Tunisia's coast guard said it recovered the bodies of at least 29 migrants from Sub-Saharan Africa who were attempting to cross the Mediterranean Sea to Italy when three boats capsized. There has been an increase in violence against Black people and spike in migrant departures from the North African nation since its president, Kais Saied, delivered an inflammatory speech earlier this month blasting what he called "hordes of illegal immigrants from sub-Saharan Africa" who bring "violence, crime, and unacceptable practices" to Tunisia and threaten its "Arab and Islamic" character.
News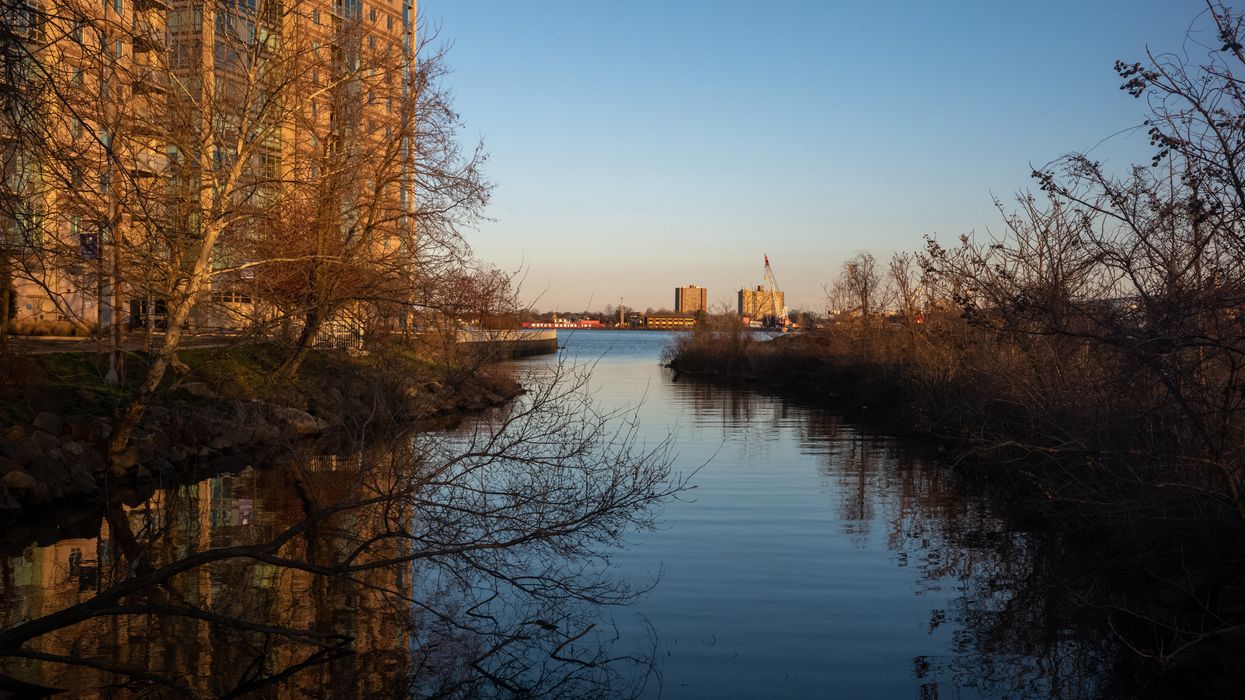 "There is no circumstance under which the city should announce that tap water may be unsafe two full days after they learned of possible contamination and without a plan to provide safe water to every resident," said Democratic mayoral candidate Helen Gym.
Residents of Philadelphia and the surrounding area demanded clarity about the safety of their drinking water from city officials on Monday, three days after chemicals leaked from a plant into a tributary of the Delaware River, which provides water for about 14 million people in four states.
About 8,100 gallons of acrylic polymer solution leaked from a burst pipe at the chemical plant Trinseo PLC in Bucks County, Pennsylvania late Friday, entering Otter Creek, which flows into the Delaware.
The solution contained butyl acrylate, ethyl acrylate, and methyl methacrylate, which are used in paints and adhesives.
Exposure to butyl acrylateand ethyl acrylate is associated with breathing difficulties, and the latter is listed as a "potential occupational carcinogen" by the Centers for Disease Control and Prevention.

Despite the leak of the chemicals, city officials did not alert residents until Sunday morning, when they said people in Philadelphia should use bottled water to prevent exposure and warned that although contamination had not yet been detected in the drinking supply, water from Otter Creek could have traces of chemicals.
Hours later, Michael Carroll, the city's deputy managing director for transportation, infrastructure, and sustainability said residents no longer needed to buy bottled water—which had rapidly sold out at stores across Philadelphia following the earlier warning—and that the chance of contamination was diminishing over time.
"In a matter of days, the water in the Delaware should be okay," Carroll said, noting that tap water which had gone through the city's Baxter Water Treatment Plant had been determined to be free of contaminants as of Sunday.
Carroll said the city's drinking water had been confirmed to be safe to consume until at least Monday at 11:59 pm; the Baxter treatment facility took in new water overnight, which still has to be tested, according toThe Philadelphia Inquirer.
Democratic mayoral candidate and former city council member Helen Gym accused officials of "haphazardly" communicating with residents about the safety of their drinking water.
"There is no circumstance under which the city should announce that tap water may be unsafe two full days after they learned of possible contamination and without a plan to provide safe water to every resident," said Gym. "The mayor must guarantee access to safe drinking water... Should future water samples at the treatment plant show contamination, the city must provide clear guidance to residents on how to access safe water, and when to expect safe water access to return."
She added that Trinseo PLC must be held accountable for the pipe rupture.
Business owners and residents echoed Gym's concern about being forced to wait for information about whether the water will be safe to drink after Monday night.
Scott Coudriet, a co-owner of Lloyd Whiskey Bar, closed his restaurant temporarily on Sunday, telling the Inquirer that the cocktail-focused business relies heavily on ice and that he didn't want to risk serving contaminated drinks.
"We didn't feel equipped to make any other choice than to close," Coudriet told the newspaper Monday. "But if anything, today I'm still confused about the language that 'You're safe through 11:59 p.m'... I don't know what happens at midnight."
Helicopter surveillance on Sunday did not show visual evidence of a chemical contaminant plume in Otter Creek or the Delaware River, and a water quality expert at Drexel University, Charles Haas, told the Inquirer that his concern level about contamination was "fairly low" based on the information provided by Carroll and other city officials.
The chemicals would be highly diluted in the river, Haas told the newspaper, and a reservoir at the Baxter plant could close off intake of new water from the river if necessary.

A map released by the city, however, showed more than two dozen zip codes in Philadelphia listed as ultimately being "potentially impacted" by the spill.
Consumer rights and environmental justice advocate Erin Brockovich denounced officials' assurances of the safety of the water as "bullshit... from the 'stay calm and carry on' folks."
"I honestly don't know what to make of this latest update," said journalist Kim Kelly, a Philadelphia resident. "After everyone ran out and bought up all the bottled water, the tap water is now safe until 11:59 pm Monday night? What happens after that?"

News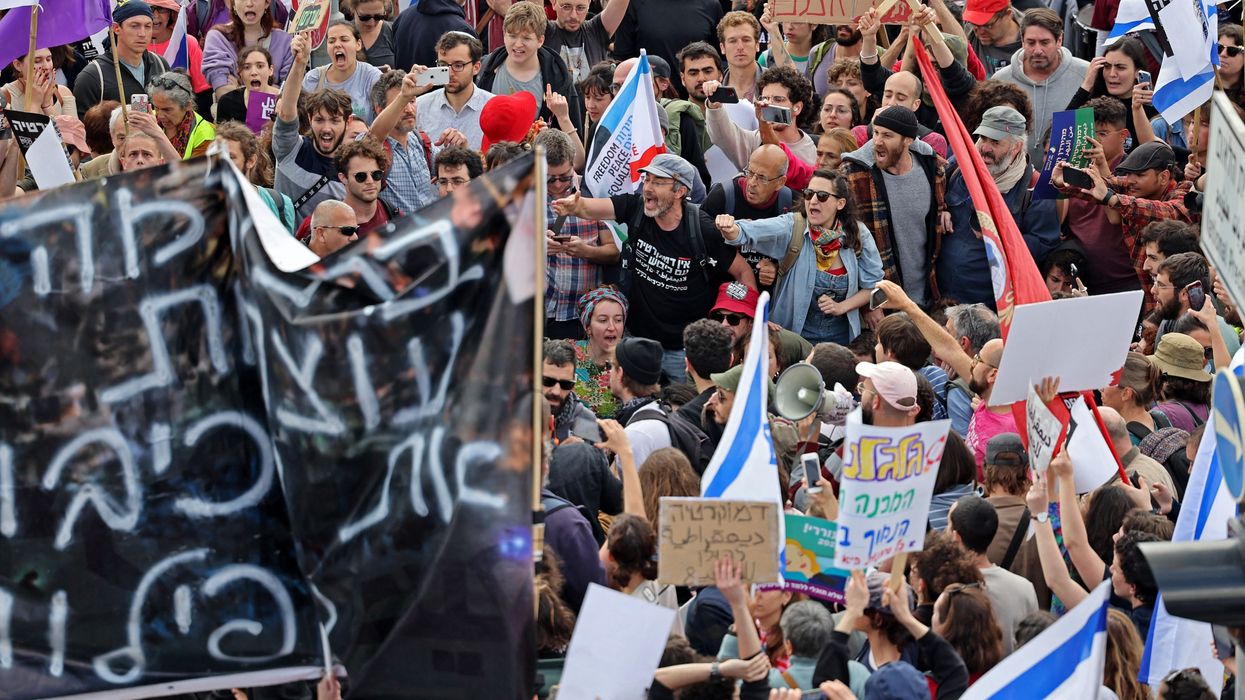 "We are all joining hands to shut down the State of Israel," said the head of Israel's largest trade union federation. "The malls and the factories will close."
Update:

In the face of massive public backlash, Israeli Prime Minister Benjamin Netanyahu has reportedly agreed to delay his proposed judicial overhaul legislation until at least early May as part of a deal with the far-right party of National Security Minister Itamar Ben-Gvir.
Under the deal, according toThe Times of Israel, Netanyahu "agreed that the formation of a civil 'national guard' sought by Ben-Gvir to boost public safety will be approved in the upcoming cabinet meeting."
Ben-Gvir is a right-wing extremist who has previously been convicted of incitement to racism against Arabs and supporting a terrorist organization.
CNNreported that Ben-Gvir "insisted Monday that the judicial overhaul legislation would still come to a vote in parliament's summer term," which runs from April 30 to July 30.
The far-right national security minister said he had Netanyahu's "commitment that the legislation will be brought to the Knesset for approval in the next session if no agreements are reached during the recess."
Earlier:

Chaos continued to spread across Israel on Monday as flights were grounded, cargo shipments were halted, schools were closed, and mass protests and strikes erupted over far-right Prime Minister Benjamin Netanyahu's plan to overhaul the nation's judicial system, an effort that opponents have decried as a brazen coup attempt.
Netanyahu, who is currently on trial for corruption charges, was reportedly considering whether to delay the legislative push on Monday as opposition intensified, but such a move would risk fracturing his far-right governing coalition—which the judicial overhaul would give more power to choose new judges and override Supreme Court decisions.
National Security Minister Itamar Ben-Gvir, a far-right extremist who has called for counterprotests to support the judicial overhaul, said Monday that he will resign if the proposal is put on hold.
As the prime minister weighs his next steps, protests against his plan in the streets and among Israeli officials are expanding.
By Monday afternoon and early evening in Israel, tens of thousands of demonstrators had gathered outside the Knesset to protest the judicial overhaul.
Histadrut, Israel's largest trade union federation, called a historic general strike earlier Monday to build pressure on the Netanyahu government to withdraw the judicial overhaul. As a result, many businesses shut their doors and El Al, Israel's largest airline, announced a halt to all flights departing from Ben Gurion Airport.
"We are all joining hands to shut down the State of Israel," Histadrut chief Arnon Bar-David said during a press conference on Monday. "The malls and the factories will close."
The Financial Timesreported Monday that "Israeli diplomatic staff at overseas embassies have joined strikes to protest against the far-right government's judicial reforms."
In a joint statement on Monday, American Federation of Teachers president Randi Weingarten and Stuart Appelbaum—head of the Retail, Wholesale, and Department Store Union and president of the Jewish Labor Committee—said that they "strongly back the general strike called by the Israeli trade union federation Histadrut."
"All trade unionists know that it is nothing but an illusion that unions can cooperate with an autocratic government while retaining their independent power," the U.S. union leaders said.
The protests have been building for months, but they erupted with fresh urgency late Sunday after Netanyahu fired Defense Minister Yoav Gallant following his comments in support of pausing attempts to ram through the proposed changes.
But the demonstrations, frequently cast as part of a fight to preserve Israeli "democracy," are rife with underlying tensions and contradictions. As American-Israeli journalist Mairav Zonszein wrote for The Daily Beast last week:

The occupation is inseparable from Israel. The same government that operates Israel's liberal democratic mechanisms presides over millions of stateless Palestinians, who are effectively barred from protesting their condition. The same Supreme Court that struck down a law legalizing Jewish settlement on private Palestinian land has given the green light to Israel's continued transfer of citizens to occupied territory and to the siege on Gaza. That is why the Israeli human rights group B'Tselem defines Israel as an apartheid regime, and why Human Rights Watch and Amnesty International have accused Israel of committing the crime of apartheid.
MSNBC's Mehdi Hasan expressed a similar sentiment in a tweet on Sunday, writing: "On the one hand, I'm glad to see so many Israelis protesting their far-right government's attempt to turn Israel into a dictatorship. On the other hand, I wonder where all their protests were over West Bank Palestinians living under an Israeli dictatorship for over 50 years."
During a demonstration in Jerusalem on Monday, police were seen confiscating a protester's lonely Palestinian flag amid a sea of Israeli flags and banners:
The growing demonstrations against Netanyahu's right-wing government have raised concerns about potentially violent attacks from supporters of the judicial overhaul.
Haaretzreported Monday that "right-wing WhatsApp groups and social media are buzzing with calls from activists to demonstrate across Israel in defense of the Netanyahu government's judicial coup, with some activists calling on supporters to take up arms— 'tractors, guns, knives'—and attack anti-government protesters."
"While Israel's Prime Minister Benjamin Netanyahu has yet to publicly state whether he intends to halt his government's judicial coup, Likud channels on social media have been calling to demonstrate in support of the judicial overhaul," the Israeli newspaper reported. "The pro-government demonstrations, warning of an attempt to 'steal our elections,' are set to take place in parallel to the anti-coup protests that are already taking place outside the Knesset."
News
SUPPORT OUR WORK.
We are independent, non-profit, advertising-free and 100%
reader supported.