First-Ever Sustainable Energy Roadmap for the Caribbean Launched
WASHINGTON
The Caribbean Community (CARICOM) has receivedrecommendations for reaching an ambitious regional target of 48% renewable energy generation by 2027. The Caribbean Sustainable Energy Roadmap and Strategy (C-SERMS) Baseline Report and Assessment, released today by the Worldwatch Institute, also suggests a 33% reduction in the region's energy intensity. Achieving these sustainable energy goals would result in a 46% decrease in carbon dioxide emissions over the period. The report details a work program of Priority Initiatives, Policies, Projects, and Activities (PIPPAs) as concrete steps for achieving these ambitious but feasible objectives. Supporting the full report are two slide decks visualizing the report's main findings as well as the energy situations of individual CARICOM Member States.
"A month before the milestone United Nations climate summit in Paris, and on the day of the launch of the Caribbean Center for Renewable Energy and Energy Efficiency, this report leads the way for CARICOM and its Member States to become global sustainable energy leaders," says Alexander Ochs, Director of Climate and Energy at Worldwatch and lead author of the report. "We were extremely excited two years ago when CARICOM Member States reviewed an early draft of this report at a Meeting of Energy Ministers and agreed on the preliminary goal of a 48% renewable electricity share. Today's updated and extended report adds energy efficiency and climate mitigation to the equation and is accessible to anyone in the region. It provides the analysis and tools necessary to realize the vision of an economically and environmentally sustainable Caribbean region.
Caribbean governments are increasingly aware of the enormous financial, environmental, and social costs associated with continued dependence on fossil fuels. Only one CARICOM Member State, Trinidad and Tobago, has substantial fossil fuel resources of its own. All others spend sizable shares of their gross domestic product-including at least a quarter of GDP in Guyana and Montserrat-on imported petroleum products. In Jamaica, the cost of electricity is four times that in the United States. And in Haiti and Suriname, large portions of the population still lack access to modern energy services.
These and other concerns have spurred a broad regional dialogue on improving energy security and independence, fostering sustainable economic growth, and reducing greenhouse gas emissions through the development and efficient use of local and renewable resources. CARICOM has aimed to provide guidance and support for Member States that are willing to transition to more sustainable energy systems. In 2013, the region reached a milestone when it adopted a regional energy policy--- CARICOM's first region-wide agreement on joint energy goals--- that included the preliminary 48% renewables target. This commitment has since been lauded by UN Secretary General Ban Ki-Moon.
"C-SERMS is pivotal to the attainment of the sustainable energy and development goals of the Caribbean Community. CARICOM envisions that implementing the C-SERMS Baseline Report and Assessment advances regional goals whilst simultaneously supporting Member States," says Devon Gardner, Program Manager for Energy in the CARICOM Secretariat and Head of the CARICOM Energy Unit. "All CARICOM Members have contributed to this Roadmap and the CARICOM Secretariat is excited to have this first in a series of assessments, which will provide guidance on the vision and strategy for building resilient energy systems within the region."
Established in 1973, CARICOM is a regional organization representing 15 Member States: Antigua and Barbuda, The Bahamas, Barbados, Belize, Dominica, Grenada, Guyana, Haiti, Jamaica, Montserrat, Saint Lucia, St. Kitts and Nevis, St. Vincent and the Grenadines, Suriname, and Trinidad and Tobago. Despite their diversity, CARICOM Member States, with a total population of over 17 million people, face many shared energy challenges.
For most Caribbean states, inefficient transmission and distribution networks, geographic remoteness, and steep topography increase the high costs of energy systems that rely on fuel imports. The loss of large shares of GDP to energy imports diverts large sums that otherwise could be invested domestically. As a consequence, national debts rise at the expense of a country's financial ratings, and high electricity tariffs discourage economic development and foreign investment well beyond the energy sector. Additionally, all CARICOM Member States share a particular vulnerability to the environmental and socioeconomic impacts of climate change, caused largely by the burning of fossil fuels. Impacts include sea-level rise, water scarcity, coral bleaching, and increased strength and frequency of tropical storms.
"Caribbean countries are, and increasingly will be, affected greatly by the negative consequences of global climate change," says Ochs. "They have a strong incentive to demonstrate to other countries that it is possible to reduce climate-altering emissions quickly. But even if the problem of global warming did not exist, and the burning of fossil fuels did not result in extensive local air and water pollution, CARICOM Member States would still have a mandate to transition away from these fuels as swiftly as possible, for reasons of social opportunity, economic competitiveness, and national security. They owe it to their people."
Significant renewable energy resources exist across the CARICOM region and have yet to be fully harnessed, including biomass, geothermal, hydropower, solar, waste-to-energy, and wind. There are also tremendous opportunities to dramatically improve energy efficiency. However, realizing these sustainable energy potentials in the region will require a robust and dynamic framework of policy and legislation that, so far, remains inadequate. Although all CARICOM Member States have national energy strategies in some stage of development or implementation, most of these lack a coherent long-term vision and concrete policies and measures. Efforts so far have been disjointed and incomplete, and they face a variety of technical, financial, institutional, and capacity barriers.
The C-SERMS Baseline Report and Assessment aims to serve as a key planning tool for tackling existing barriers and communicating priorities that allow for a swift transition toward sustainable energy systems in CARICOM Member States. Suggested PIPPAs range from coordinated regional fuel efficiency standards and targeted model legislation on net metering, to the development of regional generation technology risk mitigation funds and country-specific electric system modelling efforts. The report distinguishes actions to be taken at the regional or national levels, or both, and specifies the required timeframes. It also highlights three broad priority areas for future action: transportation, regional energy trade agreements, and the water-energy-food nexus.
"Sustainable, reliable, and affordable energy can be provided throughout the Caribbean, and this report helps us see how," says Andreas Taeuber, leader of the Renewable Energy and Energy Efficiency Technical Assistance (REETA) project, which supports the CARICOM Energy Unit in fulfilling its political mandate. REETA is a project of the German Agency for International Cooperation (GIZ), which has supported the C-SERMS project and its Baseline Report from its inception. The Inter-American Development Bank also provided support for the project.
"Through regional collaboration, CARICOM Member States have a tremendous opportunity to spearhead sustainable energy development region-wide," says Gardner. "Full transformation of the region's energy sector will be a long-term process, requiring extensive and dedicated collaboration among Member States as well as regional and international actors. The regional approach outlined by C-SERMS ensures that no Member State will travel this path alone, but instead will be supported by a network of actors and institutions, united under a common vision for sustainability."
The C-SERMS Baseline Report and Assessment is the latest outcome of Worldwatch's longstanding and intensive engagement in the Caribbean and Central America. The Institute also recently published national sustainable energy roadmaps for the Dominican Republic, Haiti, and Jamaica, as well as regional studies of Central America and Latin America and the Caribbean.
The Worldwatch Institute was a globally focused environmental research organization based in Washington, D.C., founded by Lester R. Brown. Worldwatch was named as one of the top ten sustainable development research organizations by Globescan Survey of Sustainability Experts. Brown left to found the Earth Policy Institute in 2000. The Institute was wound up in 2017, after publication of its last State of the World Report. Worldwatch.org was unreachable from mid-2019.
LATEST NEWS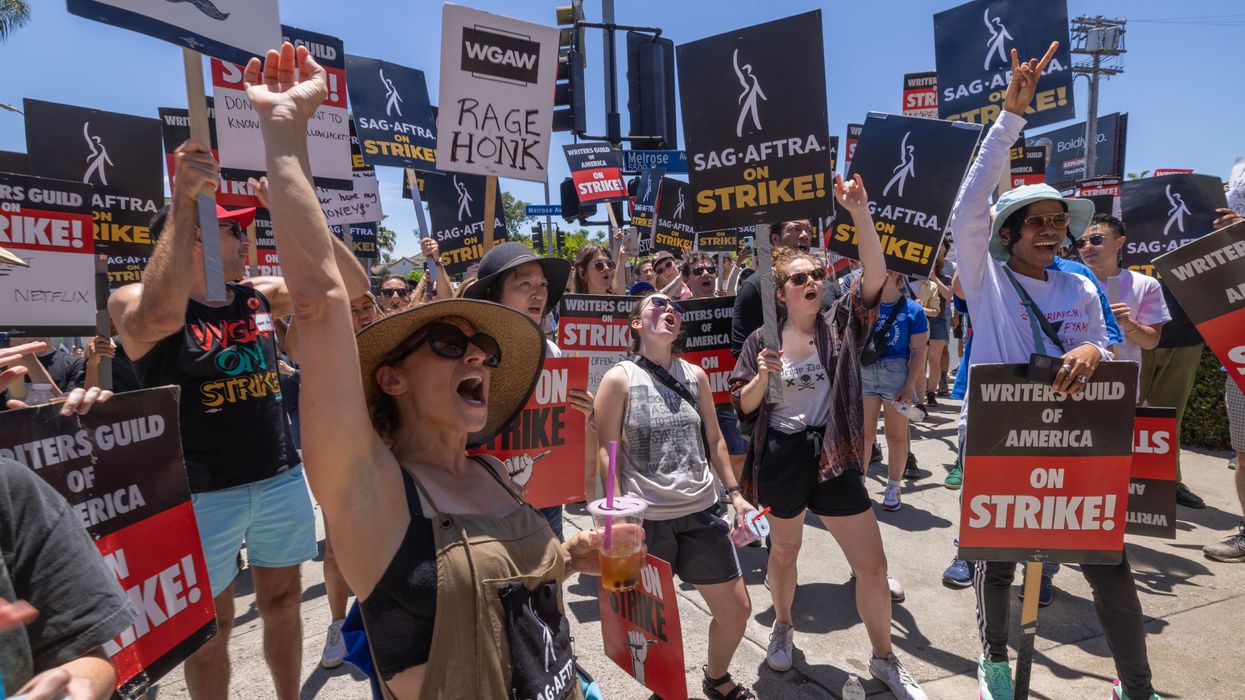 The California governor on Saturday rejected bills that would have given unemployment insurance to striking workers and OSHA protections to domestic employees.
California Gov. Gavin Newsom vetoed too important pieces of labor rights' legislation on Saturday: one that would have given unemployment insurance to striking workers and another that would have extended protections to domestic employees.
Newsom's vetoes come as both California and the nation have seen a number of high profile strikes this year, including by Hollywood writers and actors.
"This veto tips the scales further in favor of corporations and CEOs and punishes workers who exercise their fundamental right to strike," California Labor Federation leader Lorena Gonzalez Fletcher said in a statement. "At a time when public support of unions and strikes are at an all-time high, this veto is out-of-step with American values."
Senate Bill 799, which passed in September, would have offered unemployment insurance to workers on strike for 14 days or more. It came while both the Screen Actors Guild-American Federation of Television and Radio Artists (SAG-AFTRA) and the Writers Guild of America (WGA) were out on strike in the first writer and actor double-feature work stoppage in 60 years.
In a statement, Newsom said he was vetoing the bill for economic reasons, arguing that the state's unemployment insurance had been governed by the same financial structure since the 1980s, was "vulnerable to insolvency," and already expected to be almost $20 billion in debt by the end of the year.
"Now is not the time to increase costs or incur this sizable debt," Newsom said.
However, The Sacramento Beepointed out that Newsom's veto might have been made politically easier by the fact that the WGA ended its strike Wednesday after reaching a tentative deal with the studios.
Democratic State Sen. Anthony Portantino, who introduced the bill, said he thought the summer's labor actions only showed how necessary the bill was.
"I am disappointed in the Governor's veto," he tweeted. But he said the fight wasn't over.
"The need continues and so will efforts to make this law in CA," he said.
Also on Saturday, Newsom delivered another blow to the state labor movement when he vetoed SB 686 to give domestic workers protections under the state's Occupational Safety and Health Administration (OSHA).
"I'm deeply disappointed that the governor doesn't recognize the inherent worth and dignity of those women who care for our homes and families by vetoeing SB 686," tweeted the bill's author Sen. María Elena Durazo. "That measure would've insured that domestic workers have the same occupational health and safety protections as others."
This is the second time that Newsom has vetoed a Durazo bill along similar lines, the Los Angeles Timesreported. The last was in 2020.
Newsom argued then and now that it is not possible to regulate private homes like businesses. For example, the bill would have required homes that asked cleaners to use bleach to provide eyewash stations.
"I am particularly concerned given that approximately 44% of the households that employ domestic workers are low-income themselves, that this bill creates severe cost burdens and penalties for many people who cannot afford them," he wrote in his veto message.
The bill was backed by the California Domestic Workers Coalition and immigrant rights groups like the Instituto de Education Popular del Sur de California.
Nancy Zuniga, a program manager for that group and a supporter of the bill, said she was inspired by her mother who is still cleaning homes at 63, though Zuniga hopes she can retire.
"If we don't protect domestic workers, what condition will she be in when she reaches that moment?" she asked the LA Times. "A lot of them will do this until they pass."
According to a 2020 report from the University of California, Los Angeles, 85% of domestic workers live with muscular and skeletal injuries.
News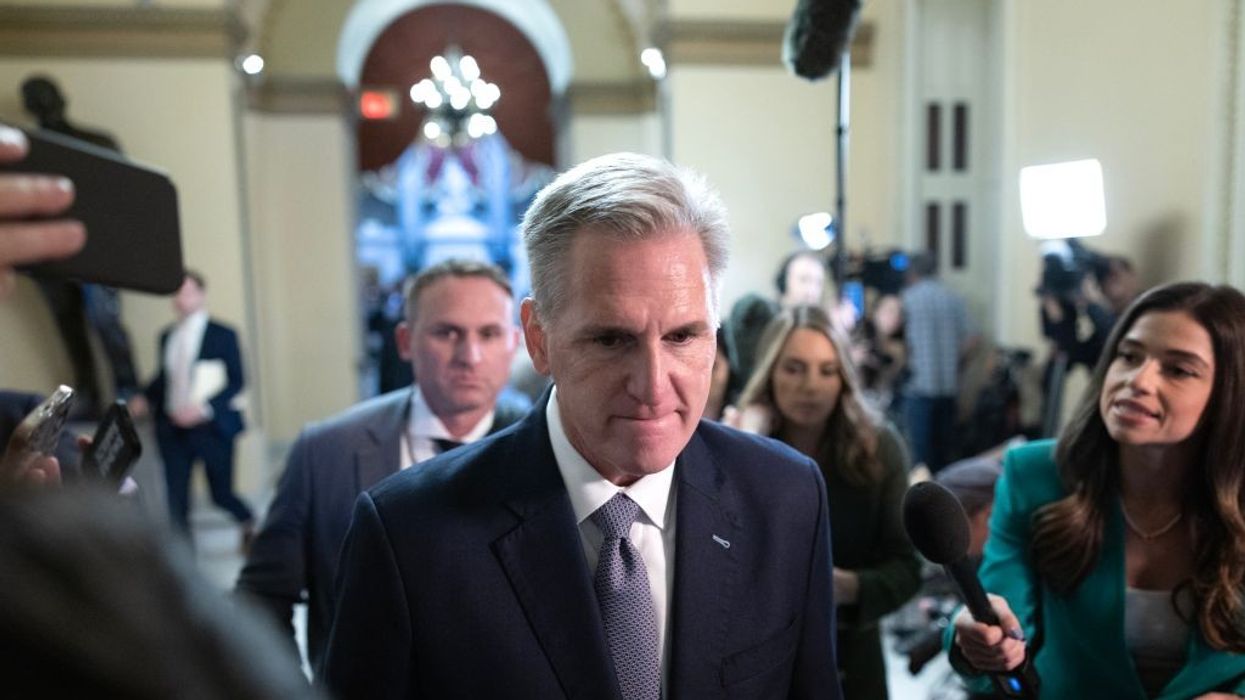 "In divided government, appropriations bills must be bipartisan to pass," Sharon Parrott said, adding that the House must "shift its approach."
With a government shutdown narrowly avoided hours from the midnight Sunday deadline, Center for Budget and Policy Priorities president Sharon Parrott had advice for how lawmakers could move forward.
"With a stopgap measure in place, Congress needs to pass funding bills that meet the needs of people, communities, and the economy and eschew cuts already rejected in the debt ceiling agreement," Parrott wrote Saturday on the social media site formerly known as Twitter.
Parrott noted that the House was only able to pass a continuing resolution (CR) to keep the government temporarily funded Saturday when Speaker Kevin McCarthy (R-Calif.) abandoned attempts to pass partisan spending bills and instead pivoted to a bipartisan, clean CR with no additional social spending cuts or right-wing policies tacked on.
"They shouldn't repeat this mistake as Congress moves to complete full-year funding bills that meet the nation's needs."
"In divided government, appropriations bills must be bipartisan to pass," Parrott continued Saturday. "That's how the Senate has crafted funding bills this year, and today's House CR vote shows it is the only path forward. But that means the House needs to shift its approach."
In an August report, David Reich of the Center for Budget and Policy Priorities (CBPP) observed that the House appropriations bills up until that point had been passed along partisan lines, with Republicans including steeper cuts to non-military spending than those negotiated in the debt ceiling agreement, rolling back Inflation Reduction Act funding earmarked for addressing the climate crisis and modernizing the Internal Revenue Service, and tacked on riders attacking LGBTQ+ rights, racial justice, and reproductive freedom.
"The House's sharply partisan approach is likely to make it harder to reach an agreement on final funding bills," he predicted accurately.
Now that the House has passed a temporary clean CR, Parrott urged Republicans to learn from the experience.
"It took House Republicans too long to abandon their partisan approach of deep cuts and controversial riders in a CR," Parrott said. "They shouldn't repeat this mistake as Congress moves to complete full-year funding bills that meet the nation's needs."
If they return to pushing cuts and poison pills, she warned, "that would only waste more time and risk more shutdown drama."
Whether House Republicans will heed her advice remains to be seen. As of Sunday, most of the talk within the party revolved around whether or not the far-right flank would challenge McCarthy's speakership over Saturday's compromise.
Matt Gaetz (R-Fla.) toldABC News' This Week that he planned to file a motion in the coming week to remove McCarthy.
"I am relentless and I will continue pursue this objective," Gaetz said.
In response, McCarthy told Gaetz to "Bring it on" when speaking withCBS's Face the Nation.
"Let's get over with it and let's start governing," he said.
In a Sunday appearance on CNN's State of the Union, however, Rep. Alexandria Ocasio-Cortez questioned the Republicans' ability to do that.
"The Republican Party right now is completely out of step with the American people," she said, observing that even self-described moderates had voted for spending bills that would cut funding for low-income schools by 80%.
"This is not a moderate party, period," she said. "There are not moderates in the Republican Party."
As a shutdown loomed, She said the party had "run around the House like a Roomba until they found a door that House Democrats opened."
News
Despite Saturday's reprieve, Sen. John Fetterman warned that "pushing the snooze button solves nothing, because these same losers will try to pull the same shit in 45 days."
A government shutdown was averted Saturday night after the Senate voted 89 to 9 to approve a stopgap spending measure passed by the House of Representatives that afternoon.
The agreement funds the government for 45 days and includes an additional $16 billion in disaster funding as New York City mops up from flash flooding following an extreme rain storm. It does not include aid for Ukraine.
"It has been a day full of twists and turns, but the American people can breathe a sigh of relief," Senate Majority Leader Chuck Schumer (D-N.Y.) said on the Senate floor. "There will be no government shutdown."
"This is not entertainment, it's governance. We must not allow the Freedom Caucus to turn our government into The Steve Wilkos Show."
The bill now heads to President Joe Biden for his signature.
"This is good news for the American people," Biden said in a statement. "But I want to be clear: We never should have been in this position in the first place."
Biden criticized far-right Republicans in the House for demanding cuts beyond what the president had negotiated with House Speaker Kevin McCarthy (R-Calif.) in a deal that progressives had already criticized for slashing programs for needy Americans and pushing through the controversial Mountain Valley Pipeline.
"They failed," Biden said of the far-right bloc.
MoveOn executive director Rahna Epting pointed out on social media that "this entire crisis was a GOP manufactured one."
"The Republican controlled House of Reps couldn't get their act together, and their endless infighting only transpired into bare minimum alignment at the 11th hour," Epting said.
Sen. Bernie Sanders (I-Vt.) celebrated the fact that the far-right bid to enshrine even steeper cuts to the social safety net did not succeed.
"I'm delighted that Congress was able to avoid a painful and unnecessary shutdown," he tweeted. "I'm also pleased that programs working families need were not cut and that there was a good increase in funds for disaster relief which will help Vermonters rebuild from July's terrible flooding."

Sen John Fetterman (D-Pa.), however, pointed out that the Republicans could force a similar crisis again on November 17 when the stopgap agreement expires.
"I voted at 8:30 pm on a Saturday night, that's my job. But the American people should never have to worry about their government shutting down," Fetterman posted on social media. "Pushing the snooze button solves nothing, because these same losers will try to pull the same shit in 45 days."
"I voted yes tonight to keep the government open, but I'm done normalizing this dysfunction," he continued. "This is not entertainment, it's governance. We must not allow the Freedom Caucus to turn our government into The Steve Wilkos Show."
Epting also expressed concern about what would happen when the deal expired.
"We do this all over again in 45 days, and Republicans will shut the government down then," Epting said. "This likely leads to more instability and extremism in the House as the far right will try to remove McCarthy over this. If we elect clowns, we get a circus."
Before the larger budget fight, Congress is now poised to take up the question of additional funding for Ukraine, something Biden, Schumer, and Sanders all flagged as a priority.
House Democratic leadership also said they expected a House vote on Ukraine funding soon in a statement reported by Jake Sherman of Punchbowl News.
News
Independent, nonprofit journalism needs your help.
Please Pitch In
Today!