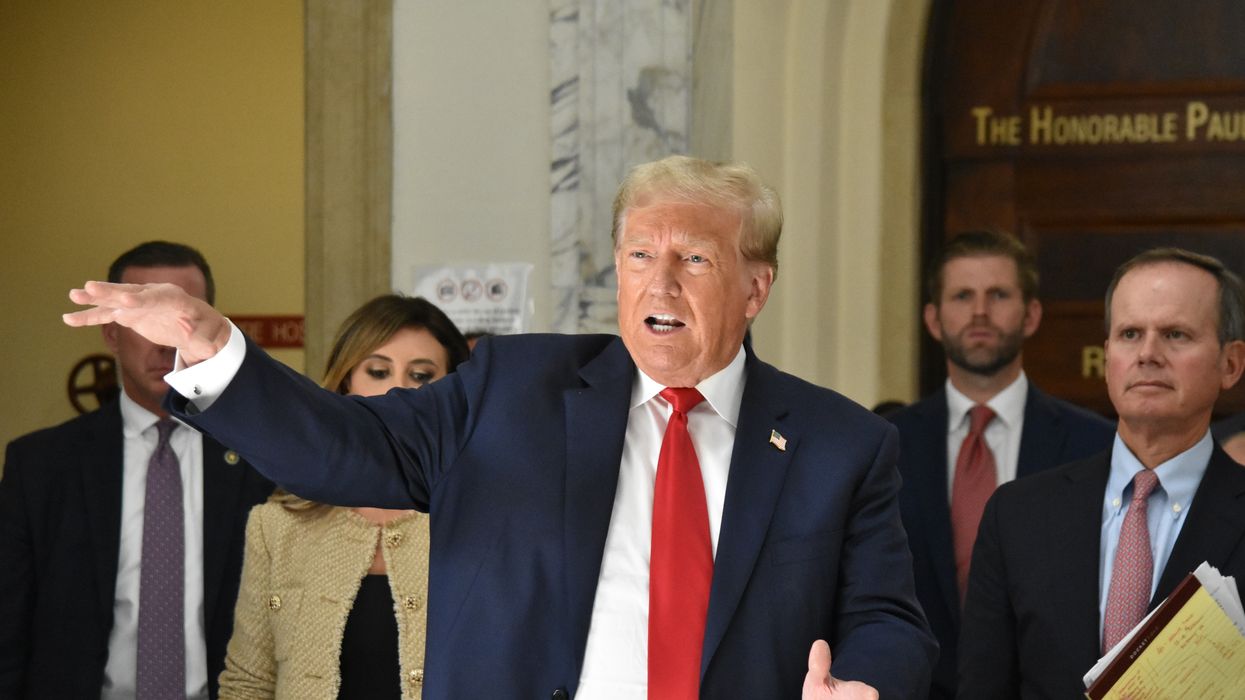 Donald Trump's legal team asked a federal judge to dismiss the criminal charges related to his effort to overturn the 2020 presidential election.

Former President Donald Trump on Thursday asked a federal judge in Washington, D.C. to toss the January 6-related charges against him, invoking a presidential immunity defense that Richard Nixon infamously summarized in 1977 as, "When the president does it... that means that it is not illegal."
In a 50-page filing with the U.S. District Court for the District of Columbia, Trump's legal team argued that where "the president's actions are within the ambit of his office, he is absolutely immune from prosecution."
The filing points to Supreme Court precedent, including Nixon v. Fitzgerald, a case in which a civilian U.S. Air Force employee sued Nixon for damages after he was terminated. The high court ruled 5-4 that the president is immune "from damages liability for acts within the 'outer perimeter' of his official responsibility"—a line that Trump's legal team quotes in its new filing.
Trump faces four criminal counts in the January 6 case, which was brought by U.S. Special Counsel Jack Smith. The charges include conspiracy to defraud the U.S. government and conspiracy against rights.
The former president has pleaded not guilty to all four counts, which are among the more than 90 charges he is facing across four criminal cases.
In an amicus brief filed earlier this year in a separate January 6-related case against Trump, the U.S. Justice Department argued that while Nixon v. Fitzgerald "establishes a rule of absolute immunity for the president's official acts," it isn't "a rule of absolute immunity for the president regardless of the nature of his acts."
"In the United States' view," DOJ added, "such incitement of imminent private violence would not be within the outer perimeter of the office of the president of the United States."
News