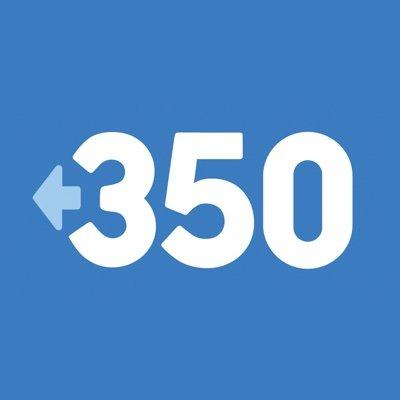 Beyond Earth Day: Students Use Holiday to Launch a New Wave of Fossil Fuel Divestment Actions
BOSTON, MA
Students are using this Earth Day week to launch a new phase in their fossil fuel divestment campaigns across the country--and challenging traditional understandings of environmentalism in the process.
The divestment campaign has seen a surge of momentum in the last month: actor Robert Redford helped Pitzer College announce it was divesting from fossil fuels, over 100 Harvard faculty endorsed divestment. Archbishop Desmond Tutu, UN Climate Chief Christiana Figueres, and other notable figures endorsed the movement, and students at Washington University at St. Louis are engaged in an ongoing sit-in to kick Peabody Coal off their board.
Now, students are looking to leverage that new energy into more divestment victories. Starting this week, they are organizing a series of actions that promise to "disrupt business-as-usual" on campuses across the country, and build stronger connections between campus campaigns. The effort is known as #BeyondEarthDay, a nod to students' widespread desire to move beyond the boring, feel-good, traditional Earth Day celebrations and do something more exciting, confrontational, and effective.
"Beyond Earth Day symbolizes a step past planting a tree or simply celebrating last Tuesday," said Jenny Godwin of Western Washington University. "Divestment calls for immediate action to halt the destructive practices of fossil fuel companies spurring climate change. We're calling for real change, not hollow celebration."
Actions kicked off on Tuesday, April 22nd with rallies at the University of Tennesee and Fort Lewis College in Colorado. Erica Davis, a student at the University of Tennessee in Knoxville, explained her campus group's choice to pressure their President to divest. "The most recent IPCC report suggests that we have 15 years to take serious action on climate change. Our administrators are from a generation that won't be around for the worst consequences of climate change, so as the youth who will inherit the planet, it's up to us to encourage them to do the right thing."
There are currently divestment campaigns running on over 400 University and college campuses and in over 100 cities and religious institutions in the US. To date, there are 23 cities, 10 universities, and a host of churches (some national) that have already divested or are in process with it. Last October, a study out of Oxford University noted that the fossil fuel divestment efforts are the fastest-growing divestment campaign in history, and have a good chance at stigmatizing the industry in a powerful way.
"Throughout history, fossil fuel corporations have poisoned our air and water, mistreated workers, disrupted communities and contributed to catastrophic climate change," said Noah Burchard, a student at Dickinson College, which is taking part in the #BeyondEarthDay actions next week. "By divesting from Fossil Fuels, colleges make a powerful statement about the kind of world they want their graduates to enter into -- a world where this industry cannot continue business as usual."
"There are so many forces working to stall, derail or silence our campus divestment campaigns," said Greta Neubauer, Middlebury College student and organizer with the Divestment Student Network, a student-led network of divestment campaigners across the country that is helping to coordinate the effort. "The Beyond Earth Day actions are the product of students coming together with other campuses to learn from each other's victories and mistakes, try out new tactics, and leverage our power as a nationwide community. We know when we work together, we win."
350 is building a future that's just, prosperous, equitable and safe from the effects of the climate crisis. We're an international movement of ordinary people working to end the age of fossil fuels and build a world of community-led renewable energy for all.
LATEST NEWS
New research, said one campaigner, "makes clear that the body in charge of implementing global policies to reduce GHG emissions is totally captured by the transnational companies that destroy the planet the most."
As the fossil fuel-driven climate crisis has wreaked increasingly deadly havoc across the planet over the last two decades, lobbyists and other representatives of oil and gas interests have attended United Nations-led climate talks more than 7,000 times in an effort to prevent world leaders from challenging their destructive business model.

That's according to new research released Tuesday by the Kick Big Polluters Out coalition just over a week before the start of COP28 in the United Arab Emirates.
Drawing on official attendance lists since COP9 in 2003, the research shows that the U.N. has granted at least 7,200 attendance passes to delegates for fossil fuel companies and industry trade groups, which often use their presence to peddle false climate solutions such as carbon capture.
The advocacy coalition stressed that its estimate likely understates the presence of oil and gas representatives at past U.N. climate summits given that many delegates didn't specify their affiliation or attended under the banner of nations where they do business.
At COP28, attendees will be required to disclose their affiliation under new U.N. transparency rules put in place earlier this year after two consecutive climate summits were inundated by fossil fuel lobbyists. At COP26, oil and gas lobbyists had a larger presence than any single country, and more than 636 oil and gas lobbyists attended COP27.

Of the major oil and gas companies, Shell has sent the most staff—at least 115—to U.N. climate talks since 2003. The U.N. has granted a combined 267 attendance passes to disclosed staff from Shell, ExxonMobil, Chevron, BP, and TotalEnergies over the last 20 years, the new analysis says.
The report also shows that the International Emissions Trading Association (IETA), a group whose members include Exxon and Chevron, has been granted at least 2,769 passes to attend U.N.-led climate talks since 2003.

"The research makes clear that the body in charge of implementing global policies to reduce GHG emissions is totally captured by the transnational companies that destroy the planet the most," Pablo Fajardo of the Union of Affected Communities by Texaco/Chevron said in a statement. "The COP must be freed from polluting companies, or the COP becomes partly responsible for global collapse."
George Carew-Jones of the YOUNGO youth constituency at the United Nations Framework Convention on Climate Change noted that the U.N. currently "has no conflict-of-interest rules for COPs."
"This unbelievable fact has allowed fossil fuel lobbyists to undermine talks for years, weakening the process that we are all relying on to secure our futures," Carew-Jones added. "Young people around the world are losing faith in the COP process—we desperately need strong safeguards on the role that oil and gas firms are playing in these talks."
The new research is likely to intensify concerns that fossil fuel industry influence at COP28—which is headed by the CEO of the Abu Dhabi National Oil Company—will derail yet another critical opportunity to rein in oil, gas, and coal production, something that previous U.N. climate summits have failed to do in the face of worsening climate impacts across the globe.
Kathy Mulvey, accountability campaign director at the Union of Concerned Scientists, warned Monday that "without protections against conflicts of interest at COP28, the fossil fuel industry will be out in force."
"As we near the end of a year of devastating climate change-fueled disasters and record-breaking global average temperatures, the options to limit the worst potential impacts of climate change are narrowing," Mulvey wrote. "The fossil fuel industry has a lot to lose in the negotiations at COP28, and a lot to gain from continued diversion, distraction, and delay."
News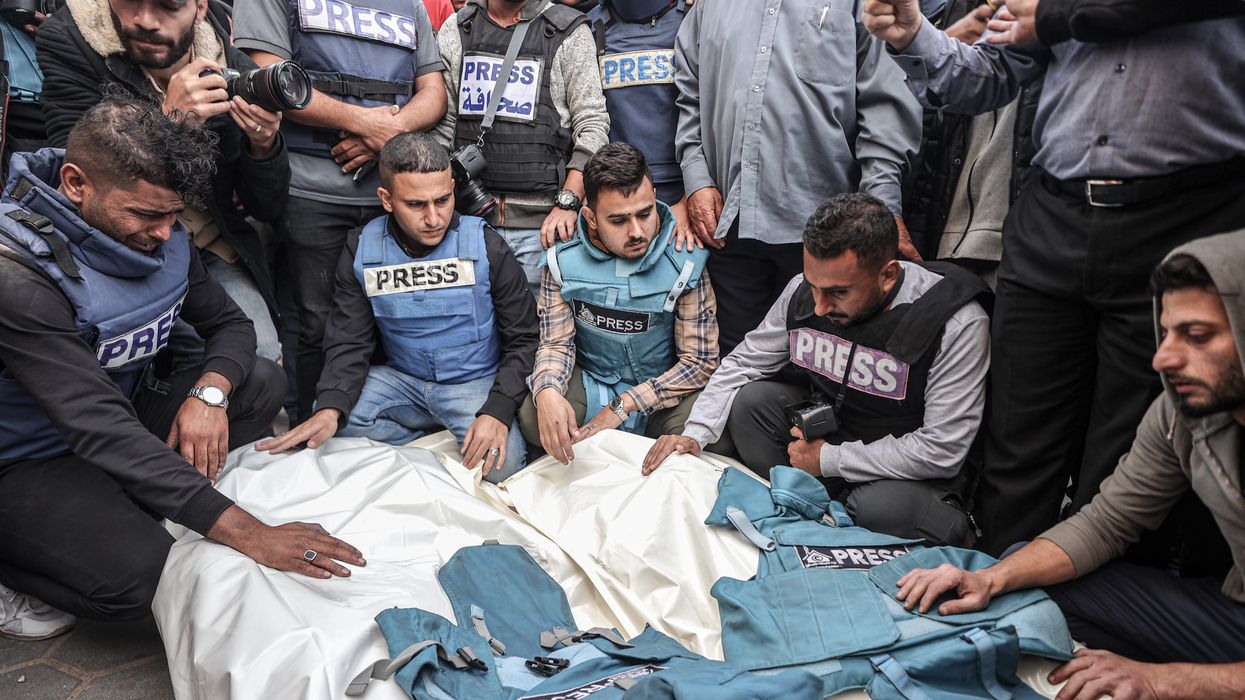 "Journalists are in severe peril as they cover the war that has claimed the lives of dozens of their colleagues," said the Committee to Protect Journalists.

A press freedom group said Monday that at least 50 journalists—most of them Palestinian—have been killed since the Hamas-led October 7 attack on Israel, to which the Israeli military responded with an indiscriminate bombing campaign in the densely populated Gaza Strip.
According to the Committee to Protect Journalists (CPJ), which began documenting media worker fatalities in 1992, 45 of the journalists killed thus far were Palestinian, four were Israeli, and one was Lebanese.
An investigation by Reporters Without Borders found that the Lebanese journalist—Issam Abdallah of Reuters—was intentionally targeted in southern Lebanon by strikes launched from the direction of the Israeli border. He and other journalists in the area at the time of the strikes were clearly identifiable as members of the media, wearing helmets and press vests.
CPJ said the first month of Israel's assault on Gaza was the deadliest on record for journalists, and the toll has continued to grow in recent days. Over the weekend, at least six more Palestinian journalists were killed in Gaza—including Bilal Jadallah, a previous CPJ contributor.
The Palestinian Journalists' Syndicate said Israeli forces "targeted" Jadallah's car.
"Bilal Jadallah helped CPJ document a deadly pattern of journalist killings by Israel Defense Forces and it appears that he fell victim to the same pattern on Sunday," Sherif Mansour, coordinator of CPJ's Middle East and North Africa program, said in a statement. "His killing leaves a gaping hole in the media landscape in Gaza, where journalists are in severe peril as they cover the war that has claimed the lives of dozens of their colleagues."
In addition to sounding alarm over the rising death toll, CPJ has expressed growing concerns about arrests of reporters, threats, censorship, attacks on media offices, and communications blackouts that have left journalists unable to safely do their jobs.
CPJ has documented several assaults on journalists, including by Israeli settlers in the West Bank. Earlier this month, top Israeli officials—including Prime Minister Benjamin Netanyahu—amplified an Israeli media watchdog's false suggestion that Palestinian journalists were somehow complicit in the October 7 attack, an allegation that further heightened the dangers of reporting on the conflict.
"Journalists in Gaza are facing exponential risk," Mansour said Monday. "But their colleagues in the West Bank and Israel are also facing unprecedented threats, assaults, and intimidation to obstruct their vital work covering this conflict."
Israeli forces have repeatedly been accused of deliberately targeting reporters—a war crime under international law—but have yet to face accountability.
"Last May, we said the [Israel Defense Forces] must change their rules of engagement to stop unleashing the use of lethal forces against journalists and media organizations," Mansour toldThe Guardian on Tuesday. "We have not seen any indication that this has been done. This time, therefore, we have also called on Israel's allies, including the United States, Britain, and other European countries to pressure it to stop any use of lethal force against journalists."
News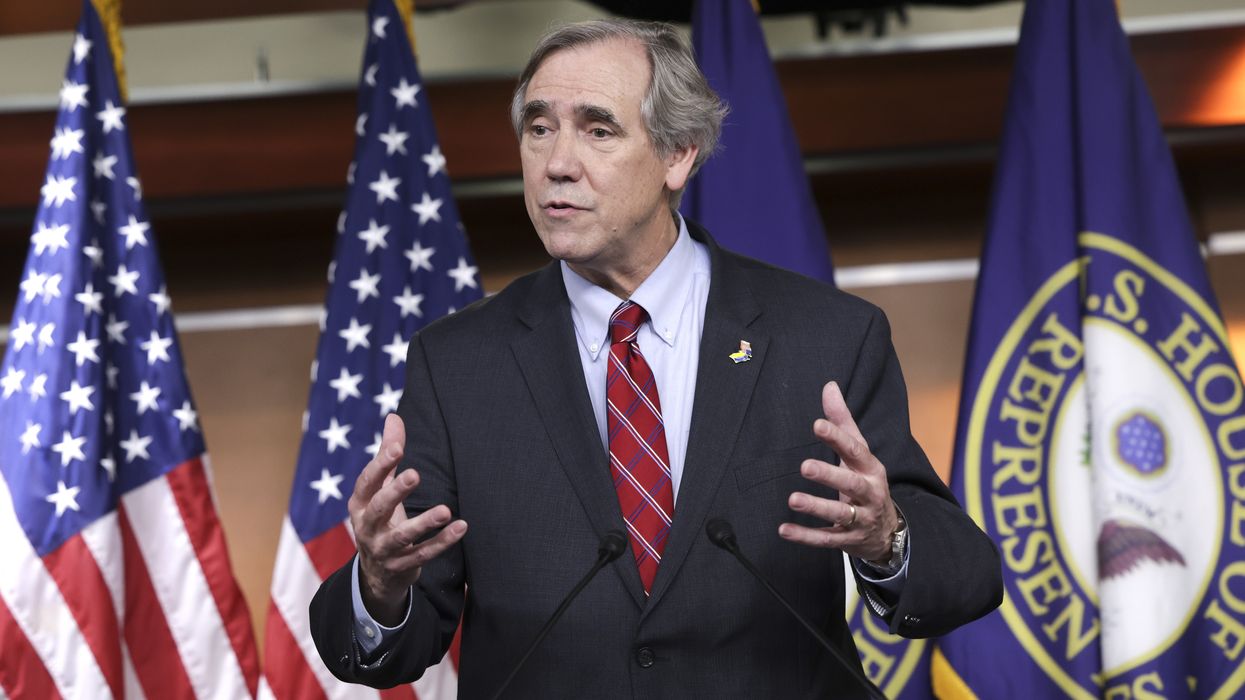 "At this rate there won't be any Palestinians left in Gaza before enough U.S. senators screw up the courage to do the right thing."
U.S. Sen. Jeff Merkley on Monday became just the second member of the Senate to demand a cease-fire in the Gaza Strip, over six weeks into Israel's brutal bombardment and ground operations that have killed over 13,000 Palestinians, including 5,500 children.
The Oregon Democrat's move, which he explained in a lengthy post on Medium, follows a cease-fire call from Sen. Dick Durbin (D-Ill.), the number two Senate Democrat, earlier this month, and demands from a couple dozen Democratic House members.
Merkley, who first visited Israel in 1978, wrote that by his fifth visit earlier this year, "far-right extremists were now helping to drive Israeli government policy," with Prime Minister Benjamin Netanyahu having "formed a government with Bezalel Smotrich as minister of finance and Itamar Ben-Gvir as minister of national security."
"Israel has unleashed a bombing campaign on Gaza of phenomenal ferocity... The impression the world has been left with is one of indiscriminate bombing."

"Under such a government, attacks by Israel's settlers against Palestinians in the West Bank have become more frequent and violent, often condoned by the Israel Defense Forces (IDF)," he pointed out. "Meanwhile, the Palestinian Authority (PA), which had worked closely with the IDF to prevent violence by Palestinians, was losing its legitimacy."
Since winning local elections in 2006, Hamas—which the Israeli and U.S. governments consider a terrorist group—has controlled Gaza, and Israel has limited who and what can come and go. After the October 7 Hamas-led attack in which around 1,200 Israelis were killed and 240 people were taken hostage, Israel declared war and intensified its blockade.
"The whole world was with Israel," Merkley wrote, noting U.S. President Joe Biden's trip to meet with Netanyahu—which was followed by a request that Congress give Israel $14.3 billion in military aid, on top of the $3.8 billion that the country already gets each year. "I and others defended Israel's right to respond with a campaign targeted at destroying Hamas."
"But the way that Israel has conducted that campaign matters and has been deeply disturbing for me and millions of others," the senator asserted, pointing to civilians in Gaza facing "the immediate possibility of starvation," hospitals operating without basic medical supplies, a lack of clean water that could spread diseases, and Israel's refusal to boost the flow of humanitarian aid.
Merkley also highlighted that "Israel has unleashed a bombing campaign on Gaza of phenomenal ferocity. Israel defends this campaign as necessary to strike Hamas wherever necessary. But the impression the world has been left with is one of indiscriminate bombing. Airstrikes have leveled much of Gaza City and hit crowded refugee camps, schools, hospitals, and even shelters operated by the United Nations."
"The result is mass carnage," he declared. "Too many civilians and too many children have died, and we must value each and every child equally whether they are Israeli or Palestinian. The war will damage Israel's economy with so many workers called to military duty. It also risks undoing the relationships with Arab neighbors won through the Abraham Accords, puts the negotiations for normalization with Saudi Arabia on ice, and could trigger a regional conflict with Hezbollah and other powers."
The senator previously called for humanitarian pauses, the position also held by the White House and various other senators. He wrote Monday that "after grimly witnessing accelerating body counts, many Americans, including thousands of Oregonians, have raised their voices to say more must be done to stop the carnage. I agree. So today I am calling for a cease-fire."
"The cease-fire requires an immediate cessation of military hostilities by both sides. But the cease-fire and the negotiations that follow must accomplish a number of objectives or it will not endure," he stressed. "Most importantly, the Israeli people and the Palestinian people must find leaders determined to partner with each other and the world to replace the cycle of hate and violence with both a long-term vision for security, peace and prosperity featuring two states for two peoples, and immediate, concrete steps toward that goal."
While individuals and groups who have spent weeks demanding a cease-fire—including with massive demonstrations around the world—celebrated Merkley's shift as proof that the pressure is working, he is still just the second of 100 senators.
"At this rate there won't be any Palestinians left in Gaza before enough U.S. senators screw up the courage to do the right thing and demand a cease-fire, and this after collectively embracing colonial Zionism and calling for its incessant support," University of California, Berkeley history professor Ussama Makdisi said on social media.
While many senators and representatives are under pressure from their constituents, a notable target is U.S. Sen. Bernie Sanders (I-Vt.), who has also faced calls from hundreds of former staffers from his presidential campaigns to demand a cease-fire.
Sanders, who briefly lived in Israel in the 1960s and has since said he is "proud to be Jewish" but "not actively involved in organized religion," has argued in recent weeks that "Israel has the right to go after Hamas" but must stop its "indiscriminate bombing."
In a statement on Saturday, Sanders reiterated his positions while also suggesting that Israel should have to meet certain conditions to receive any more U.S. military aid, including "a significant pause in military operations so that massive humanitarian assistance can come into the region" and "no long-term Israeli reoccupation or blockade of Gaza."

"The Netanyahu government, or hopefully a new Israeli government, must understand that not one penny will be coming to Israel from the U.S. unless there is a fundamental change in their military and political positions," the senator said.
News