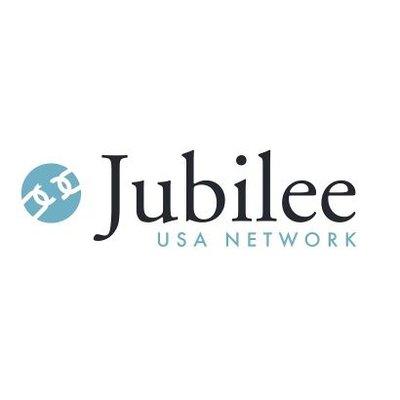 For Immediate Release
June, 22 2012, 03:40pm EDT
Contact:
Email:,coord(at)jubileeusa.org
Jubilee USA Network Stops Vulture Funds and Wins Critical Victory on International Debt Relief in New York State Legislature
Legislation in New York State Assembly and Senate, if passed, would have allowed Vulture Funds to take advantage of poor countries
WASHINGTON
Two pieces of legislation to promote Vulture Funds in the New York State Legislature, A7967 and S3767 were killed after New York constituents and faith groups were led by Jubilee USA Network and American Jewish World Service in opposition to both Bills.
"I commend those lawmakers who stopped passage of legislation that would undermine international debt relief," said Ruth Messinger, President of American Jewish World Service. "Vulture funds engage in predatory practices designed to extract resources from some of the poorest countries on the planet as well as U.S. taxpayers."
Vulture Funds seek out the debts of countries in financial crisis and buy the debts for pennies on the dollar. These hedge funds often use New York courts and laws to coerce poor countries to pay the vultures who refuse to participate with all the other creditors in reaching a comprehensive agreement. The laws supported by the vulture funds would have undermined international debt relief efforts by forcing the vultures to be in paid in full in order for an agreement to move forward with the participating creditors.
"Vulture Funds have been known to make a 400% profit while the nations they take the money from lack the resources to provide citizens with the most basic of social services," said Eric LeCompte, Jubilee's Executive Director. "It was critical that these pieces of New York State legislation were killed in Committee so that Vulture Funds will not be able to use this as another weapon in their arsenal to prey on poor people."
Although groups like the New York State Bar Association and Business Council noted that this Vulture Fund Legislation was not in the public interest, the high powered lobbying firms and the endless resources of the Vulture Funds were winning.
Vulture Funds were trying to push through this legislation at the end of the legislative session in New York - an attempt to push it through in the dead of night. However, 4,000 New York Jubilee constituents moved the legislature on A7967 and S3767. One of these pieces of legislation would have allowed these funds to litigate poor countries into submission. Countries like Zambia, the Ivory Coast, Paraguay and Argentina could have all been impacted.
"Right now I am in Liberia, which has seen firsthand how Vulture Funds operate. Instead of working with the international community to assist the Liberians recovery from years of civil war and destruction, the Vulture Funds refused to participate with virtually every other creditor in restructuring Liberia's debt. Instead, they sued for a sum greater than Liberia's annual health budget," shared American Jewish World Service President, Ruth Messinger.
Jubilee USA Network is an interfaith, non-profit alliance of religious, development and advocacy organizations. We are 75 U.S. institutions and more than 750 faith groups working across the United States and around the globe. We address the structural causes of poverty and inequality in our communities and countries around the world.
(202) 783-3566
LATEST NEWS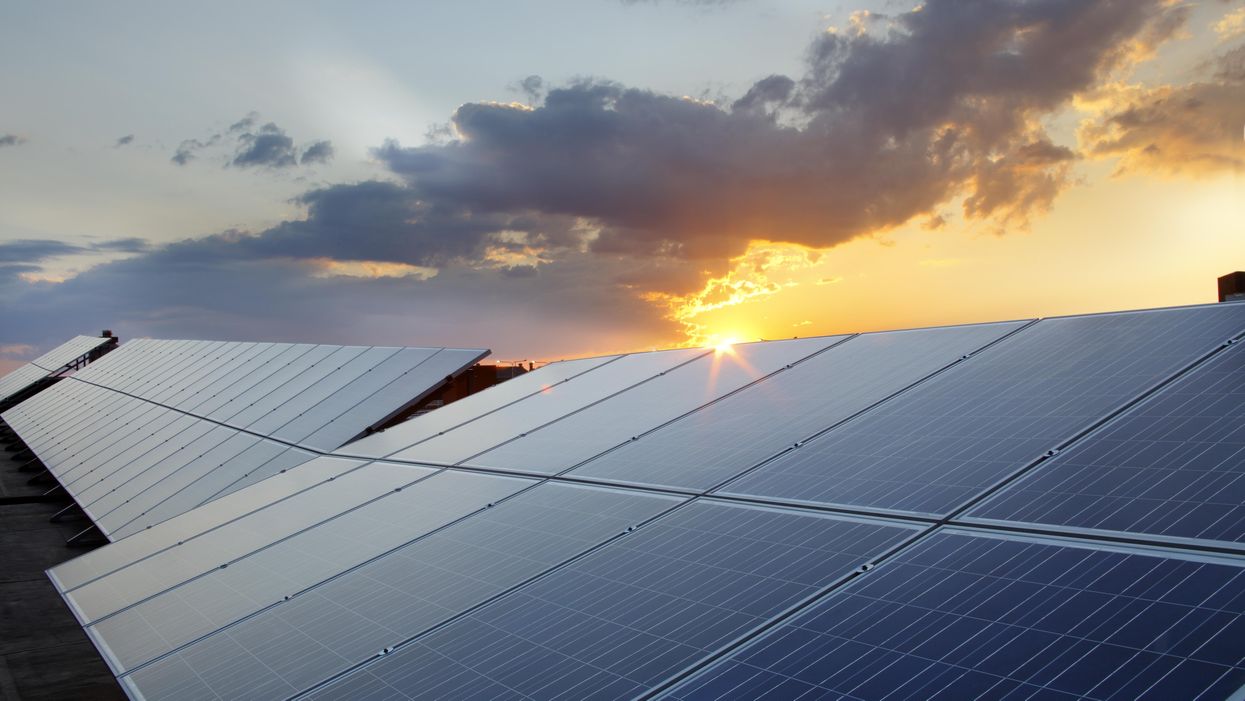 "This new report not only shows that President Biden's climate goals for the power sector are achievable—but it is among the first to lay out how we can actually get there," said one advocate.
A pair of green groups on Monday released a report detailing how U.S. President Joe Biden can work toward his goal of 100% clean electricity nationwide by 2035.
The roadmap from Evergreen Action and the Natural Resources Defense Council (NRDC) comes after Biden last year signed into law the Inflation Reduction Act (IRA) after a bitter battle in Congress. While elements of the legislation still alarmed climate campaigners, they welcomed that it contained about $370 billion in climate and energy investments.
"This new report not only shows that President Biden's climate goals for the power sector are achievable—but it is among the first to lay out how we can actually get there," said NRDC president and CEO Manish Bapna in a statement.
"There is no time for half-measures or delay."
"We don't need magic bullets or new technologies," Bapna stressed. "We already have the tools—and now we have a roadmap. If the Biden administration, Congress, and state leaders follow it, we will build the better future we all deserve. There is no time for half-measures or delay."
While the Inflation Reduction Act provisions are a positive step, new modeling in the report shows that "the U.S. must take further action to meet its clean energy goals this decade," the publication states. "The IRA's investments are projected to increase carbon-free electricity in the U.S. from approximately 40% in 2022 to 66% clean power by 2030. This falls short of the 80% target that's consistent with the path to 100% clean electricity by 2035."
The legislation "is also estimated to help cut economy-wide greenhouse gas (GHG) pollution to 40% below 2005 levels by 2030—an important step, but short of America's 50-52% commitment under the Paris agreement," the report adds.
To deliver on Biden's climate pledges, the report urges U.S. policymakers to:
Set ambitious carbon pollution standards for new and existing power plants under the Clean Air Act, through the Environmental Protection Agency (EPA), and set EPA pollution standards that reduce traditional air and water pollutants and improve public health;
Expand transmission capacity, speed up interconnections, and create market parity for clean energy at the Federal Energy Regulatory Commission (FERC);
Implement the Inflation Reduction Act effectively, with timely federal guidance on the IRA's tax credits and grant programs and the distribution of funds in a way that maximizes carbon reductions and equitable economic opportunity; and
Advance climate action at the state level, including through accelerated 100% clean electricity and pollution standards that align with 80% clean power by 2030 and heightened oversight of polluting utilities.
"The IRA was a pivotal moment for climate action in the United States, but it is not mission accomplished for the Biden climate agenda," said Evergreen Action power sector policy lead Charles Harper. "President Biden committed to the most ambitious set of climate goals in American history—including getting us to 100% clean power by 2035 and slashing 2005 climate pollution levels in half by 2030."
"Important progress has been made, but President Biden must take bold action this year in order to deliver on those commitments," Harper continued. "By ramping up its work to transition the U.S. economy toward 100% clean energy, the Biden administration and state leaders can reduce toxic pollution, cut energy costs, create good jobs, and advance environmental justice. Let's get to work."
\u201cSounds like a plan!\nhttps://t.co/xntJf0KeDt\u201d

— Sunrise Movement \ud83c\udf05 (@Sunrise Movement \ud83c\udf05) 1674504864
Although further progress could be hampered by Republicans controlling the U.S. House of Representatives, advocates are emphasizing the importance of the president and other supporters of climate action not wasting the remainder of his first term.
Evergreen co-founder and senior adviser Sam Ricketts, who co-authored of the report, told The Washington Post that "it's really incumbent upon the administration to use these next two years to make important progress on cleaning up the power sector."
Ricketts plans to join Bapna, Sen. Tina Smith (D-Minn.), the NRDC's Lissa Lynch, and University of California, Santa Barbara professor Leah Stokes for a Tuesday afternoon presentation of the new report.
News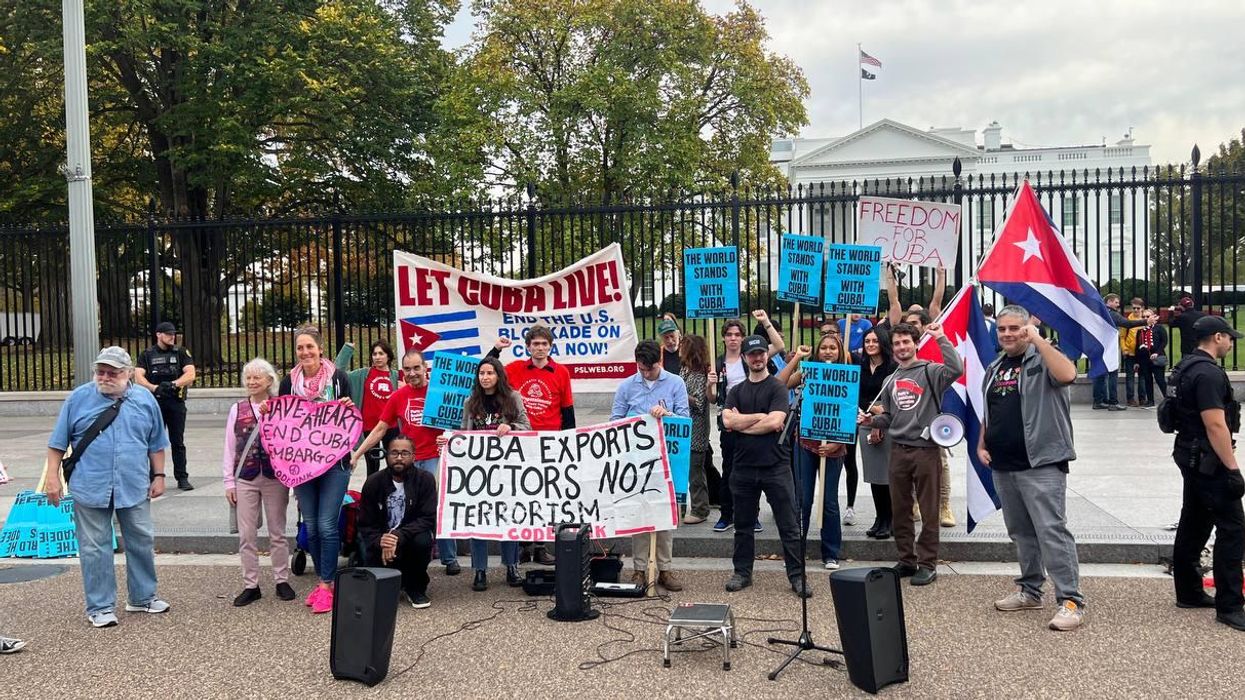 "Policy—and electoral—concerns appear to have always kept Cuba on the SSOT list, rather than actually meeting the legal requirements to be on there," the attorneys argue.

A group of 160 mostly American lawyers on Friday urged President Joe Biden to remove Cuba from the U.S. State Sponsors of Terrorism list, a designation acknowledged as meritless and politically motivated by critics and proponents of the policy alike.
Noting that numerous former Latin American and Caribbean heads of state, as well as "hundreds of civil society organizations and thousands of citizens" have asked the Biden administration to lift Cuba's State Sponsors of Terrorism (SSOT) status, the attorneys called on the president "to immediately initiate a review and notification process to remove Cuba from the SSOT list."
"There is no legal or moral justification for Cuba to remain on the State Sponsors of Terrorism list," the attorneys argued in an Alliance for Cuba Engagement and Respect (ACERE) letter. "Given the tremendous economic, social, humanitarian, and commercial effect placement on the SSOT list has had for the Cuba people, maintaining it for such pretextual reasons continues to be a stain on U.S. foreign policy."
\u201cThere is no legal or moral justification to list Cuba as a state sponsor of terror. This important letter signed by 160 lawyers makes that clear. We\u2019re proud to have helped gather signatures! #LetCubaLive\u201d

— CODEPINK (@CODEPINK) 1674503676
In 2015, then-President Barack Obama removed Cuba from the SSOT during a promising but ultimately short-lived rapprochement between the two countries that abruptly ended when former President Donald Trump took office in 2017. The lawyers' letter is a point-by-point refutation of the criteria cited by then-U.S. Secretary of State Mike Pompeo when the outgoing Trump administration re-listed Cuba as an SSOT in January 2021.
These include Cuba's refusal to extradite members of the National Liberation Army, a leftist rebel group from Colombia, who traveled to Havana for peace negotiations with the Colombian government. Such an extradition, the lawyers noted, would have violated Cuba's obligation to ensure the safety and well-being of all participants in the peace talks.

Pompeo also cited the fact that Cuba harbors U.S. fugitives wanted for acts of political violence committed nearly half a century ago, even though no other country has been placed on the SSOT list for such a reason. Aside from ignoring all the Cuban exile terrorists who enjoy not only citizenship but sometimes even heroic status in the United States, the lawyers note that "international law clearly prohibits extradition for acts of political violence."
As the letter states:
To the extent that the 1904 extradition treaty between Cuba and the United States remains in effect and continues to be honored by both parties, it contains a standard political offense exemption. This exception is premised upon a concept familiar to the United States, which is that "individuals have a right to resort to political activism to foster political change." Indeed, this is precisely the sort of "activism" that the United States designates millions of dollars to each year for regime change in Cuba.

"Policy—and electoral—concerns appear to have always kept Cuba on the SSOT list, rather than actually meeting the legal requirements to be on there," the lawyers' letter contends, citing a former Clinton administration Cuba expert who admitted that "frankly, I don't know anyone inside or outside of government who believes in private that Cuba belongs on the terrorist list."
"People who defend it know it is a political calculation," the expert added. "It keeps a certain part of the voting public in Florida happy, and it doesn't cost anything."

Much of that "certain part of the voting public in Florida" consists of Cuban-Americans, who—especially among the older generations—vehemently support isolating Cuba as long as it remains socialist.
"Frankly, I don't know anyone inside or outside of government who believes in private that Cuba belongs on the terrorist list."
Earlier this month, Rep. María Elvira Salazar (R-Fla.)—the daughter of Cuban exiles who believes that even the sort of democratic socialism found in many of the world's freest and most developed nations brings "misery, oppression, and exile"—introduced the FORCE Act. The proposed legislation would bar Biden from removing Cuba from the SSOT list "until the regime grants basic human rights protections."

Cuba was first placed on the SSOT list by the Reagan administration in 1982. By that time, the island nation and its socialist government had endured a decadeslong campaign of U.S.-backed exile terrorism, attempted subversion, failed assassination attempts, economic warfare, and covert operations large and small in a fruitless policy of toppling longtime leader Fidel Castro. Cuba says U.S.-backed terrorism has killed or wounded more than 5,000 Cubans and cost its economy billions of dollars.
There is no comparable—or any—history of Cuban terrorism against the United States.
In stark contrast, the Reagan administration removed Iraq, then ruled by the dictator Saddam Hussein, from the SSOT list just days before Cuba was added. This was so that the U.S. could supply Hussein's forces with weaponry used to kill both Iranians and Iraq's own restive Kurdish and Shi'a people. Top officials in the Reagan and George W. Bush administrations knew that Iraqi forces were using chemical weapons—some of whose components came from the United States and its allies—against both Iranians and against Iraqi Kurds in the genocidal Anfal campaign, but gave Hussein diplomatic cover until he ordered an invasion of Kuwait in August 1990.
\u201cThe resolution by the Berkeley City Council (CA) marks 1 of the 65 different docs passed across the US, demanding the withdrawal of #Cuba from the SSOT list & the lifting of the blockade.\n\nWe thank the ppl of the US, which each day expresses its solidarity through these efforts.\u201d

— Lianys Torres Rivera (@Lianys Torres Rivera) 1672758072
More than 100 progressive groups and over 10,000 people have signed petitions and open letters urging Biden to lift Cuba's SSOT designation.
Last October, leftist Colombia President Gustavo Petro asked U.S. Secretary of State Antony Blinken to end the "injustice" of Cuba being listed as a sponsor of terrorism.

News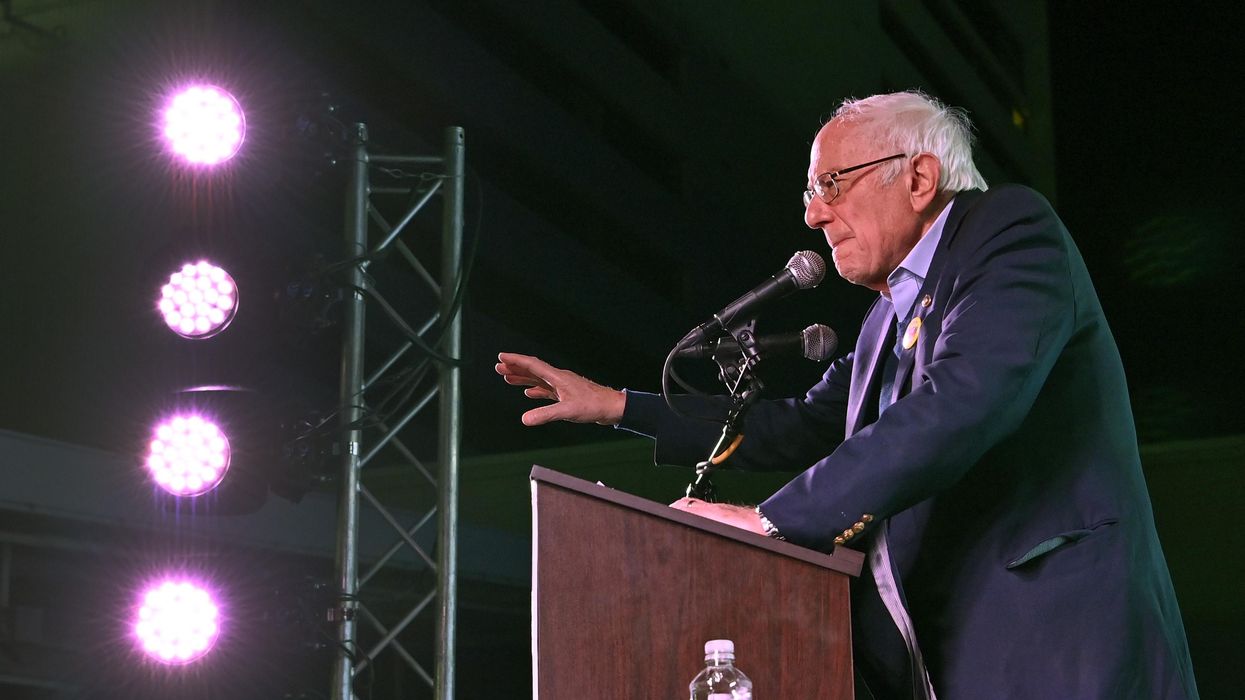 "How many more Americans must die before Congress finally has the guts to stop the pharmaceutical industry from getting away with murder?"
"Today, millions of Americans are making the unacceptable choice between feeding their families or buying the medicine they need. Seniors from Vermont to Alaska are forced to split pills in half and many have died because they did not have enough money to fill their prescriptions."
That's what U.S. Sen. Bernie Sanders (I-Vt.) wrote in an opinion piece published Monday by Fox News as the two-time Democratic presidential candidate prepares to take charge of the Senate Health, Education, Labor, and Pensions (HELP) Committee.
Sanders stressed that despite national divisions, "on one of the most important matters facing our country the American people—Democrats, Republicans, Independents, Progressives, Conservatives—could not be more united. And that is the need to take on the unprecedented corporate greed of the pharmaceutical industry and to substantially lower the outrageously high price of prescription drugs."
If Congress had the courage to take on the greed of the pharmaceutical industry, we could cut the price of prescription drugs in America by at least 50%.
Various polls from the past two years show that 88% of U.S. adults support making it easier for generic medicines to come to market and restricting how much drug companies can increase prices each year while 83% support allowing the government to negotiate lower prices for Medicare and private insurance.
The Inflation Reduction Act signed last year by President Joe Biden contains modest drug pricing reforms—including allowing Medicare negotiation for some medicines—but not nearly at the scale that Sanders and others had advocated.
"All over this country, the American people are asking, why it is that they pay, by far, the highest prices in the world for prescription drugs?" Sanders wrote. "Why is it that nearly 1 out of every 4 adults in America cannot afford their prescription medication? Why do nearly half of all new drugs in the United States cost more than $150,000 a year?"
"How is it that in Canada and other major countries the same medications manufactured by the same companies, sold in the same bottles are available for a fraction of the price that we pay in the United States?" the senator asked, recalling when, in 2019, he joined a busload of people with diabetes who traveled from Detroit, Michigan, to Windsor, Ontario to buy insulin for a fraction of what they pay in the United States.
"The answers," he asserted, "can be summed up in three words: Follow the money."
Sanders noted the billions of dollars that Big Pharma has pumped into stock buybacks and political lobbying as well as the millions spent on campaign contributions in recent decades. He also pointed out the massive profits that industry giants rake in annually "as Americans die because they cannot afford the medications they need."
\u201cWhen Americans can't afford lifesaving medicine because of greedy Big Pharma, it's time we rethink this entire system. \n\nGreedy pharma firms rip off Americans while Pfizer, Moderna swim in profits\n\nhttps://t.co/scdY9PXCno\u201d

— Keilah Bee McDonald (@Keilah Bee McDonald) 1674484698
"Examples of corporate greed within the pharmaceutical industry are limitless. Let's start with Moderna," the senator wrote, detailing how the company "received $1.7 billion from U.S. taxpayers to research and develop the Covid-19 vaccine and billions more to distribute it to the American people," but now reportedly plans to hike the price.
As Common Dreams previously reported, Sanders expressed his outrage over Moderna's potential price increase for the vaccine—a 4,000% markup over its estimated production cost of less than $3 per dose and a quadrupling of the $26.36 price tag for the U.S. government—earlier this month in a letter to CEO Stéphane Bancel.
On Monday, Moderna was far from the senator's only target. He also called out Pfizer's ties to the Republican Party as well as Sovaldi for cashing in on a hepatitis C pill; Japanese drugmaker Astellas for increasing the U.S. price of the prostate cancer drug Xtandi; and Eli Lilly for hiking the price of the medical insulin Humalog.

"It does not have to be this way," Sanders argued. "The reality is that if Congress had the courage to take on the greed of the pharmaceutical industry, we could cut the price of prescription drugs in America by at least 50%. How? By preventing the pharmaceutical industry from charging more for prescription drugs in the U.S. than they do in Canada, Britain, Germany, France and Japan—a concept that is not only supported by progressives, but former President Donald Trump. I will soon be re-introducing legislation in the Senate to do just that."
"A lifesaving drug is not effective if a person who needs that drug cannot afford it," he concluded. "How many more Americans must die before Congress finally has the guts to stop the pharmaceutical industry from getting away with murder?"
While Sanders' takeover of the Senate HELP Committee reportedly has some healthcare industry lobbyists worried—given his longtime criticism of corporate influence on Capitol Hill and support for policies to serve working people, slash drug costs, and create a public universal healthcare system—progress on those fronts is expected to be hampered over the next two years by right-wing Democrats and the GOP's narrow control of the U.S. House of Representatives.
News
SUPPORT OUR WORK.
We are independent, non-profit, advertising-free and 100%
reader supported.