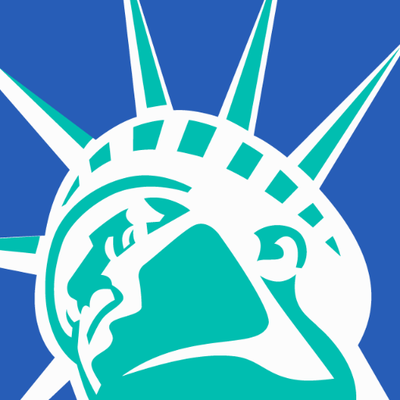 For Immediate Release
May, 24 2012, 01:19pm EDT
Contact:
Phone: (202) 588-1000
In Fight to Hold Financial Institutions Accountable for Mortgage Overcharges, Pennsylvania Woman Should Not Be Priced Out of Court, Public Citizen Argues
Low-Income Plaintiff Cannot Keep Up Financially With Wells Fargo, Goldman Sachs; Case Could Deter Consumers From Suing Financial Institutions
WASHINGTON
A woman who has sued Wells Fargo and Goldman Sachs seeking compensation for overcharges on her mortgage should not be priced out of court by being forced to pay for a private adjudicator to resolve routine litigation disputes, Public Citizen said in a petition filed today in the U.S. Court of Appeals for the Third Circuit on behalf of the woman, Mary Glover. Allowing the court to charge a low-income litigant for the services of a private adjudicator, called a "special master," would place low-income individuals at a debilitating disadvantage in the civil justice system, potentially blocking their access to the courts, the petition warned.
The plaintiff in the case is a Pittsburgh-area resident whose sole source of income is Social Security Disability benefits amounting to less than $10,000 a year. In June 2008, she filed a lawsuit against Goldman Sachs and Wells Fargo for breach of contract, seeking compensation for overcharges and mishandled payments when she tried to renegotiate her mortgage.
Three years into the case, the opposing sides asked the magistrate judge overseeing the case to decide disputes over production of documents and information. Frustrated by the parties' inability to resolve the disputes on their own, the magistrate ordered Glover and the financial institutions to pay to have the discovery disputes decided by a special master - a local attorney appointed by the court - and to split the cost evenly between the banks and Glover. If she is forced to pay the special master's fees, Glover, who lives in Clairton, Pa., will not be able to afford to continue the lawsuit.
The appointment of a special master is unusual. The U.S. Supreme Court has held that neither the congestion of a court's docket nor the complexity of a particular case is a sufficient reason to appoint a master.
The special master's appointment in this case was improper, both because the magistrate judge's goal in appointing him was to coerce the parties into settling their procedural disputes, and because the magistrate impermissibly ordered that the costs be borne in part by a party who could not afford them, the petition said.
"The law explicitly requires that the court consider the parties' means when allocating the costs of a special master," said Scott Michelman, the Public Citizen attorney representing Glover. "If unchecked, special-master appointments such as this one would turn our country's presumptively open courts into a pay-to-play system in which a party can be compelled to pay for her own adjudicator."
The special master appointed in this case charges a minimum of $400 an hour, according to the court's website. Therefore, if he spent 60 hours on the case, costs would reach $24,000, and Glover's share would be $12,000 - more than a year's income for her.
"I did everything they asked me to do; I just wanted to keep my house," Glover said. "I thought the companies were working with me, but they weren't. When you're an amateur and getting in the ring with a pro, you need to get some help. I got a lawyer."
Glover hopes to have her case certified as a class action so that thousands of other homeowners can obtain compensation for similar overcharges. However, "until her case is certified, it's just Ms. Glover against the big banks," said Michael Malakoff of Michael P. Malakoff, P.C., who filed the lawsuit on behalf of Glover and is co-counsel with Public Citizen at the Court of Appeals. "It's David versus Goliath, and in our system; David's slingshot is access to the courts. The special master appointment here would effectively deny Ms. Glover that access."
Added Michelman, "The U.S. Supreme Court admonished almost 50 years ago that the quality of justice a person enjoys should not depend on the amount of money she has. We are asking the appeals court to enforce that principle."
Public Citizen is a nonprofit consumer advocacy organization that champions the public interest in the halls of power. We defend democracy, resist corporate power and work to ensure that government works for the people - not for big corporations. Founded in 1971, we now have 500,000 members and supporters throughout the country.
(202) 588-1000
LATEST NEWS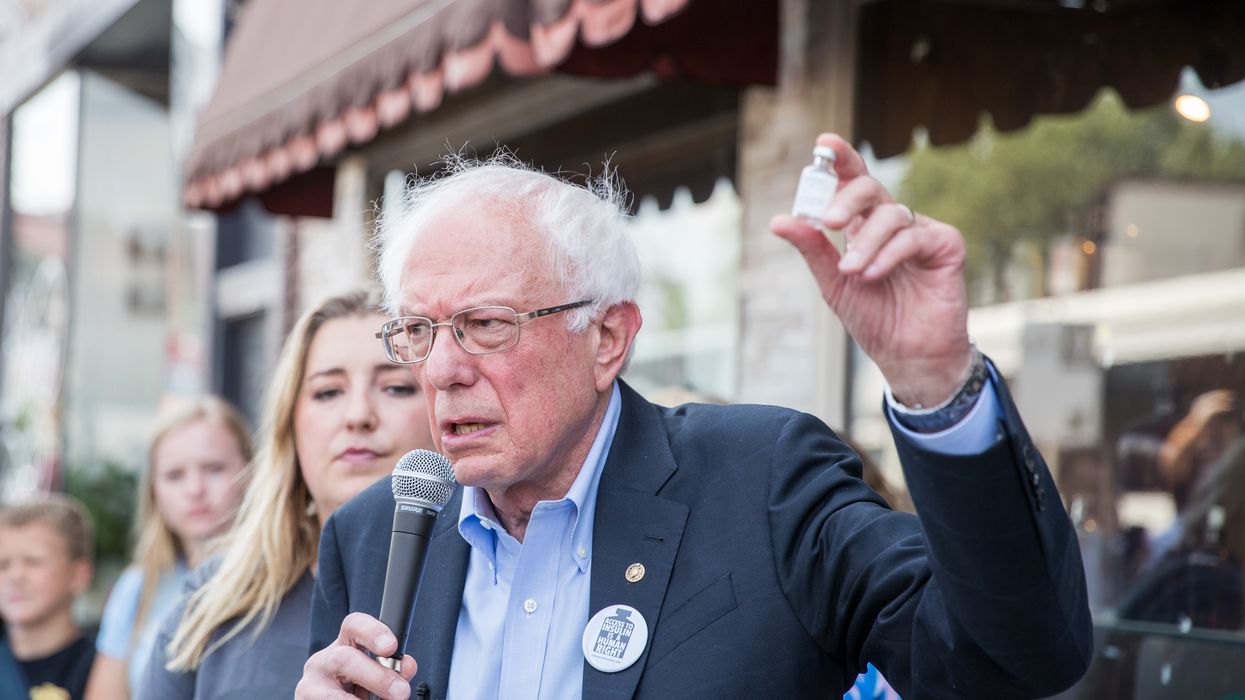 "As a result of unacceptable corporate greed, the price of insulin has gone up by over 1,000% since 1996," the Vermont senator said after Eli Lilly announced its price cut.
Sen. Bernie Sanders on Wednesday announced plans to introduce legislation that would cap U.S. insulin prices at $20 per vial after Eli Lilly pledged to cut the list prices of its most commonly used insulin products by 70%.
Sanders (I-Vt.), the chair of the Senate Health, Education, Labor, and Pensions Committee, said in a statement that "this is what fighting back accomplishes" and urged two other major insulin manufacturers to replicate Eli Lilly's move, which also includes capping monthly out-of-pocket insulin payments at $35 for many people with diabetes.
"At a time when Eli Lilly made over $7 billion in profits last year, public pressure forced them to reduce the price of insulin by 70%," said the Vermont senator. "Now is the time for Sanofi and Novo Nordisk to do the same. Now is the time to end the greed of the pharmaceutical industry and substantially lower the outrageous cost of prescription drugs in America."
In letters to the CEOs of Sanofi and Novo Nordisk—which together with Eli Lilly produce more than 90% of the global insulin supply—Sanders wrote that "people with diabetes should not be forced to pay $98 for a vial of insulin that costs just $8 to manufacture and can be purchased in Canada for just $12."
"I urge you to join Eli Lilly in substantially lowering the price your company charges for insulin and make certain that all Americans can purchase this lifesaving drug," added the senator, who has been scrutinizing the trio's business practices—including price collusion—for years.
"Let's be clear: Insulin is not a new drug," Sanders continued. "It was discovered 100 years ago by Canadian scientists who sold the patent rights of insulin for just $1 because they wanted to save lives, not make pharmaceutical executives extremely wealthy. And yet, as a result of unacceptable corporate greed, the price of insulin has gone up by over 1,000% since 1996, causing 1.3 million people with diabetes to ration insulin last year while your companies made billions of dollars in profits. That is absolutely unacceptable."
\u201cPublic pressure forced Eli Lilly to reduce the price of insulin by 70%. Today, I sent a letter demanding Sanofi and Novo Nordisk do the same. Now is the time to end the greed of the pharmaceutical industry and substantially lower the outrageous cost of prescription drugs.\u201d

— Bernie Sanders(@Bernie Sanders) 1677710196
Eli Lilly's announcement was welcomed as a victory for people with diabetes who have been campaigning tirelessly for years to bring down insulin prices in the U.S., where some patients have been forced to pay more than $1,000 a month for the lifesaving medicine.
But the company's move also drew skepticism as advocates remain wary of the limitations of Wednesday's pledge and of Eli Lilly's commitment to keeping prices low, particularly given the pharmaceutical giant's history of lobbying against efforts to rein in prescription drug costs.

In a footnote at the bottom of its Wednesday press release, Eli Lilly states that "government restrictions exclude people enrolled in federal government insurance programs from Lilly's $35 solutions."
People on Medicare are covered by the Inflation Reduction Act's $35-per-month cap on insulin copayments, but low-income people on Medicaid don't appear to be eligible for Eli Lilly's price-cap program.
Additionally, Eli Lilly's 70% price cut for Humalog—the company's most commonly prescribed insulin product—won't take effect until the fourth quarter of this year, "giving Lilly seven more months of high prices even as they are lauded for their corporate responsibility," notedThe American Prospect's Robert Kuttner.
"And since Lilly caps out-of-pocket costs to patients but not necessarily prices charged to insurance companies," Kuttner added, "the result could be cost-shifting and higher insurance premiums."
Such caveats led campaigners to emphasize the necessity of federal action to guarantee that insulin is available and affordable for all who need it.
"Insulin manufacturers have shown time and time again that they will put their CEOs' profits over patients' lives," said Kristen Whitney Daniels, the co-leader of T1International's federal working group and a person living with Type 1 diabetes. "That's why the government also needs to regulate insulin manufacturers to hold them accountable to ensuring the human right to insulin."
News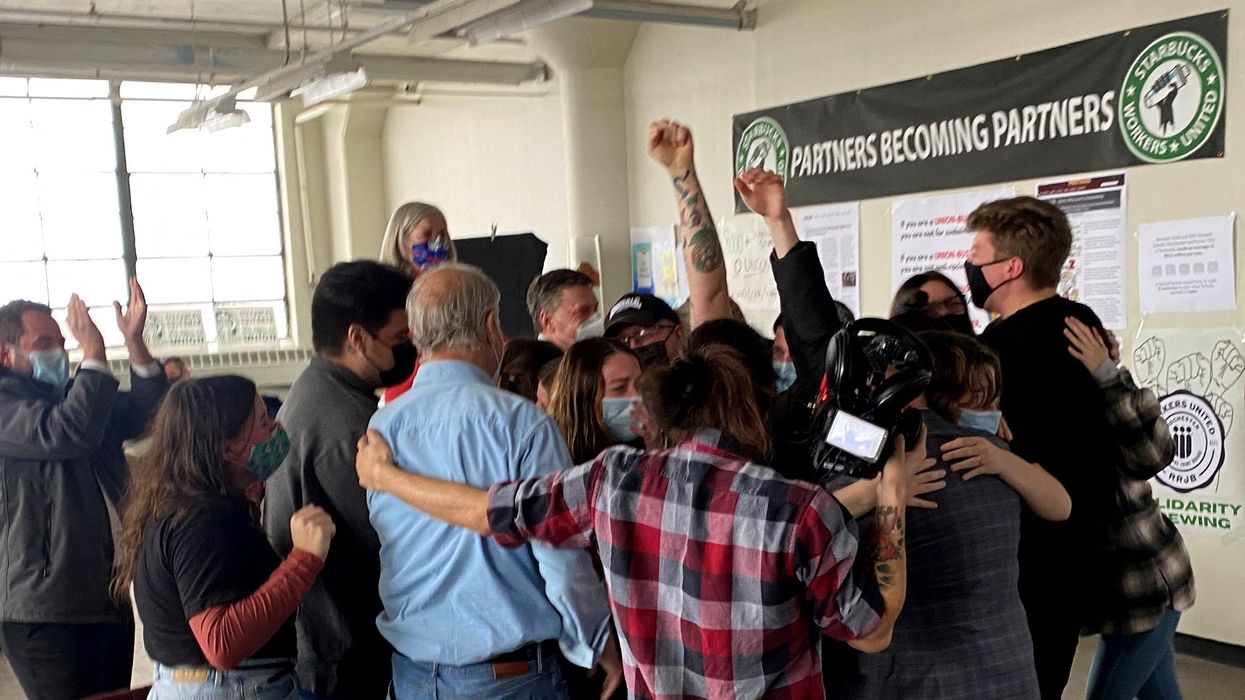 "This ruling proves what we have been saying all along—Starbucks is the poster child of union-busting in the United States," said one organizer, vowing to "fight until every Starbucks worker wins the right to organize."

Building on a series of blows to Starbucks on Wednesday, a federal administrative law judge found the coffee giant "committed hundreds of unfair labor practices" at stores in and near Buffalo, New York, the origin of a national unionization wave.

In a lengthy ruling, the National Labor Relations Board (NLRB) judge, Michael A. Rosas, called out the Seattle-based company for "egregious and widespread misconduct demonstrating a general disregard for the employees' fundamental rights."

The judge ordered Starbucks to cease a long list of anti-union activities, rehire illegally fired employees, reimburse those impacted by unlawful conduct, rescind disciplinary actions, and reopen closed stores.

Rebecca Givan, an associate professor of labor studies at Rutgers University, toldThe Washington Post that "to order a company to reopen stores that it's closed should be embarrassing for Starbucks."
\u201cCassie Fleischer was one of the first union workers fired by Starbucks. \n\nHer hours were cut so much that she got an additional job, then Starbucks took her off the schedule entirely.\n\nThe company urged managers to cover up the truth, but we had receipts. https://t.co/a8oKMPehe4\u201d

— More Perfect Union (@More Perfect Union) 1677710384
Rosas also ordered "a meeting or meetings scheduled to ensure the widest possible attendance," during which a notice to the employees and an explanation of rights will be read by CEO Howard Schultz, senior vice president of U.S. operations Denise Nelson, or an NLRB agent. A video of the reading must be distributed to workers electronically or by mail.

In an emailed statement to Bloomberg, Starbucks said that "we believe the decision and the remedies ordered are inappropriate given the record in this matter and are considering all options to obtain further legal review."

The outlet noted that "rulings by NLRB judges can be appealed to labor board members in Washington, and can then be appealed into federal appeals court. The agency can order policies changed and workers reinstated, but lacks authority to hold executives personally liable or make companies pay punitive damages for violations."

Meanwhile, Starbucks employees from the area and across the United States celebrated the "historic" ruling. Local organizer and barista Michael Sanabria declared that "after waiting through months of stalling tactics and the slow wheel of justice to turn, this will reinvigorate and re-energize the momentum of this movement."

\u201c\u201cThis decision results from months of tireless organizing by workers in cafes across the country demanding better working conditions in the face of historical, monumental, and now deemed illegal union-busting," said Michelle Eisen, a barista from the Elmwood location in Buffalo.\u201d

— Starbucks Workers United (@Starbucks Workers United) 1677709489
Gary Bonadonna Jr., manager of the Starbucks Workers United Rochester regional joint board, said that "when workers launched their organizing campaign in the summer of 2021, we never could have imagined the lengths Starbucks would go to try to stop employees from exercising their legal right to organize."
"This ruling proves what we have been saying all along—Starbucks is the poster child of union-busting in the United States," Bonadonna added. "We are thrilled that the company is being held accountable for their actions and we will continue to fight until every Starbucks worker wins the right to organize."
The ruling came after dozens of white-collar Starbucks workers on Wednesday endorsed a letter calling out the company for requiring them to return to the office and interfering with the unionization efforts at stores nationwide.
Also on Wednesday, Senate Health, Education, Labor, and Pensions Committee Chair Bernie Sanders(I-Vt.) announced that next week the panel will vote on whether to subpoena Schultz, who has refused to testify voluntarily.
\u201c. @StarbucksNews \u2014 you good?\u201d

— Starbucks Workers United (@Starbucks Workers United) 1677711536
"Tough day for Starbucks and its CEO," More Perfect UniontweetedWednesday night. "They might want to consider not engaging in constant, illegal union-busting."
News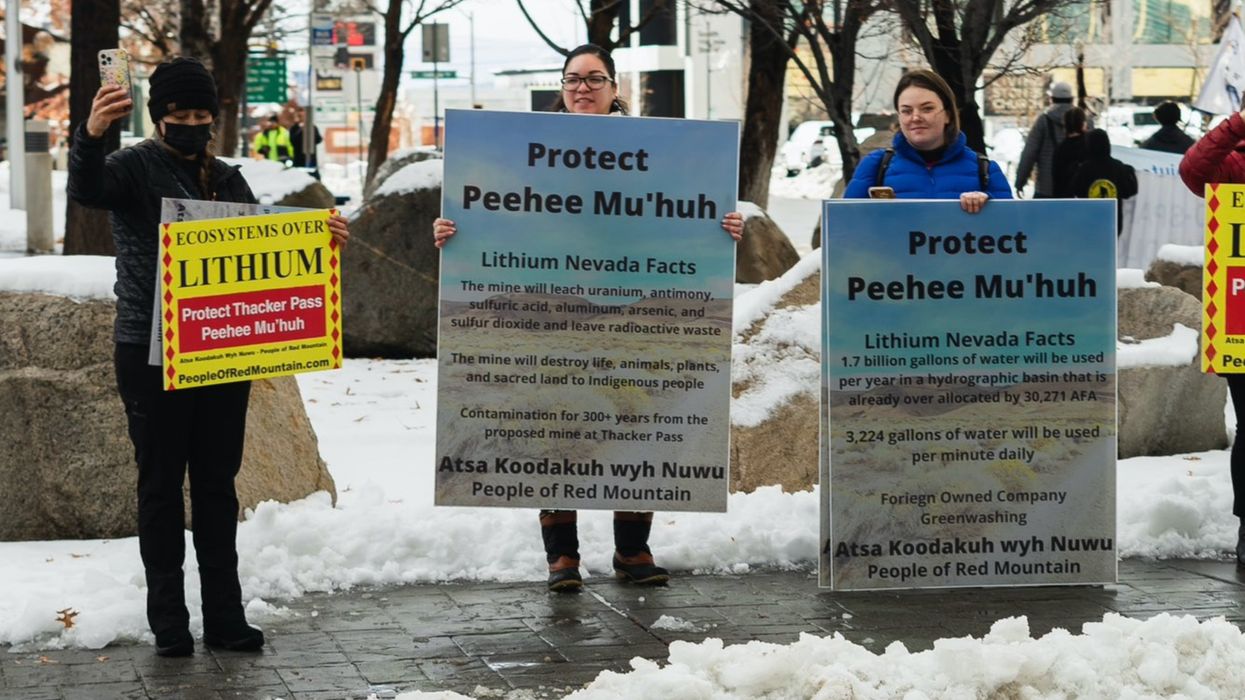 "This massive open-pit mine has been fast-tracked from start to finish in defiance of environmental laws, all in the name of 'green energy,' but its environmental impacts will be permanent and severe," said one opponent of the project.
Indigenous and environmental activists on Wednesday decried the 9th U.S. Circuit Court of Appeals' denial of an emergency injunction sought by conservation groups to block a proposed northern Nevada lithium mine that opponents argue was approved illegally and will harm the land and wildlife in the delicate desert ecosystem.
The San Francisco-based 9th Circuit denied a bid by the Western Watersheds Project (WWP) that would have stopped Lithium Nevada, a subsidiary of Canada-based Lithium Americas, from breaking ground on the Thacker Pass Lithium Mine in Humboldt County near the Oregon border.
Last month, WWP filed an emergency motion for injunction in the the U.S. District Court of Nevada after a federal judge ordered the Bureau of Land Management (BLM) to review part of its approval of the mine but allowed construction to proceed in the meantime. That request was denied last Friday.

"It's a truly unfortunate outcome for the land, wildlife, and cultural resources of this area," WWP staff attorney Talasi Brooks said in a statement. "This massive open-pit mine has been fast-tracked from start to finish in defiance of environmental laws, all in the name of 'green energy,' but its environmental impacts will be permanent and severe."
\u201cUPDATE on Thacker Pass: The 9th Circuit has denied a motion to halt construction of the lithium mine, pending appeal. The 9th Circuit will hear the appeal on an expedited schedule.\n\nHere's the 9th Circuit court order: https://t.co/EhMMyRp7zH\u201d

— Daniel Rothberg (@Daniel Rothberg) 1677701224
Opponents argue the Thacker Pass project—which would tap into the largest known source of lithium in the United States and was approved during the final days of the Trump administration—was unlawfully authorized and will irreparably damage lands and wildlife.
Three Native American tribes—the Reno-Sparks Indian Colony, Burns Paiute Tribe, and Summit Lake Paiute Tribe—are also suing in a bid to block construction of the mine, claiming that claimed BLM withheld key information from the Nevada State Historic Preservation Office and misrepresented how much the agency consulted with tribes prior to approving the project.
Thacker Pass—or Pass PeeHee Mu'Huh, which means "rotten moon" to all three tribes—is the site of a September 12, 1865 massacre of dozens and perhaps scores of Northern Paiute men, women, and children by U.S. Cavalry troops. The three tribes want all of Thacker Pass listed on the National Register of Historic Places.
"It is a disappointment to see valuable biological, cultural, and visual resources sacrificed for a stripmine that has been greenwashed to be good for the environment."
"It is a disappointment to see valuable biological, cultural, and visual resources sacrificed for a stripmine that has been greenwashed to be good for the environment," said Kevin Emmerich, co-founder of the advocacy group Basin and Range Watch.
"In reality, the mine will impact Great Basin wildlife and hydrology for centuries or more," Emmerich added. "We will not see any kind of recovery of this region in our lifetime."
Katie Fite of WildLands Defense said after Wednesday's ruling that "Thacker Pass lithium mining will deal a major blow to a critical sage-grouse population."
"BLM's rushed mine approval exposed that it continues to treat the West's irreplaceable sagebrush wild lands and cultural landscapes as sacrifice zones to industry," Fite added. "It's absurd for officials to greenwash this dirty lithium mine. We'll continue working to expose the ecological travesty taking place."
\u201cLithium Americas & this awful mine can\u2019t \u201cmitigate\u201d its way out of totally destroying the irreplaceable LAST block of lower elevation sagebrush winter wildlife habitat in the Montana Mountains! Nor out of decimating leks and nesting habitats. Grouse need intact habitats.\u201d

— WildLands Defense (@WildLands Defense) 1677632033
While global demand for lithium is surging, extraction of the metal can have harmful consequences, including the destruction of lands and ecosystems and water contamination.
Thacker Pass is believed to hold enough lithium to supply the needs of more than 1.5 million electric vehicles every year for 40 years, according to Lithium Americas.
"There are no other U.S. alternatives to Thacker Pass to provide lithium at the scale, grade, or timeline necessary to begin closing the gap between the lithium available and the lithium needed to achieve the U.S.' clean energy and transportation goals," lawyers for the company argued.
\u201cReposted from the Reno-Sparks Indian Colony: \n\nPRESS RELEASE: \u201cA Violation of Native American Rights\u201d: Archeological Procedures Begin at Thacker Pass\n\nArcheological procedures began at the site of the planned Thacker Pass lithium mine this week...\n\nMORE: https://t.co/WrRZE7OlMy\u201d

— Protect Thacker Pass (@Protect Thacker Pass) 1650326037
However, numerous lithium mining experts have asserted that the technology is not green—and comes with high environmental and social costs.
Lithium extraction, noted a 2021 Nature editorial, globally "requires large quantities of energy and water. Moreover, the work takes place in mines where workers—including children as young as seven—often face unsafe conditions."
News
SUPPORT OUR WORK.
We are independent, non-profit, advertising-free and 100%
reader supported.