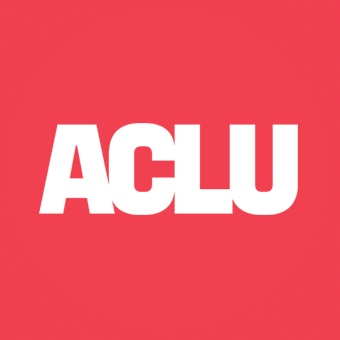 Domestic Workers Who Accused Diplomats of Human Trafficking Settle With Kuwaiti Government
ACLU Claimed Diplomatic Immunity Is No Excuse for Trafficking and Abuse
WASHINGTON
The Kuwaiti government agreed to settle a case brought by three women who claimed that they were trafficked to the United States by a Kuwaiti diplomat and his wife and forced to work as domestic employees at the diplomat's home in Virginia against their will and under slavery-like conditions.
The American Civil Liberties Union filed a lawsuit in 2007 on the women's behalf against Kuwait, the diplomat Major Waleed Al Saleh and his wife Maysaa Al Omar. The lawsuit claimed that the Kuwaiti government was responsible for the conduct of the women's employers because several human rights reports have noted that trafficking and forced labor were commonplace among its diplomats. The government had an obligation as the diplomat's employer to take measures to protect the three women. The women were also represented by the law firm Jenner & Block, and the terms of the settlement are confidential.
"This settlement affirms the principle that no form of immunity should allow diplomats to treat their employees like slaves," said Galen Sherwin, staff attorney with the ACLU Women's Rights Project. "Domestic employees brought to the U.S. from other countries should expect the same level of protection from violence and exploitation as anyone else."
The three women - Kumari Sabbithi, Joaquina Quadros and Tina Fernandes - all originally from India, were employed as domestic workers by Al Saleh and his wife at their home in McLean, Virginia. The complaint alleged that they were brought to the U.S. in the summer of 2005 and that they were forced to work every day from 6:30 a.m. until sometimes as late as 1:30 a.m. for approximately $250 to $350 a month. The complaint further alleged that they were subjected to threats and verbal and physical abuse, including one incident in which Al Saleh threw one of the women, Sabbithi, against a kitchen table, knocking her unconscious.
The women alleged that they were often not allowed time to eat or to use the bathroom and frequently were deprived of food, that two of them were allowed only one hour off a month to attend church, and that they had their passports taken away and were isolated from contact with the external world. The complaint alleged that, fearing for their lives, the three women fled the household toward the end of 2005.
As a diplomat, Al Saleh was legally required by the State Department to sign a contract with each of the women guaranteeing them a fair wage, specific working conditions and safe passage home. Instead, the complaint alleged, he and his wife brought the women to the U.S. under false pretenses, intending to exploit them all along.
"This settlement sends a message to others that the U.S. will not tolerate the trafficking and abuse of human beings under any circumstances, and that those who do suffer such abuse can obtain some form of justice" said Steven Watt, staff attorney with the ACLU Human Rights Program. "These women should be commended for having the courage to stand up and demand that they and others like them be treated with dignity and respect after enduring such shocking and cruel conditions."
More information on this case can be found at: www.aclu.org/human-rights-womens-rights/case-profile-sabbithi-et-al-v-al-saleh-et-al
The American Civil Liberties Union was founded in 1920 and is our nation's guardian of liberty. The ACLU works in the courts, legislatures and communities to defend and preserve the individual rights and liberties guaranteed to all people in this country by the Constitution and laws of the United States.
(212) 549-2666
LATEST NEWS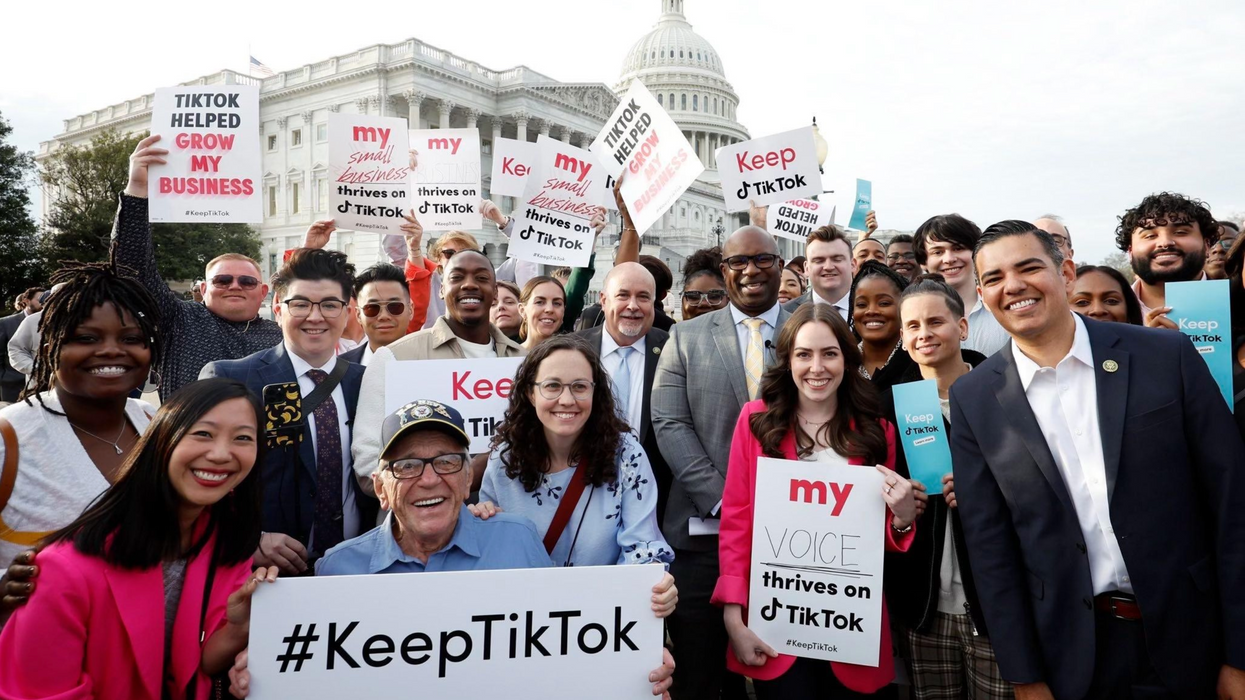 "If you think the U.S. needs a TikTok ban and not a comprehensive privacy law regulating data brokers, you don't care about privacy, you just hate that a Chinese company has built a dominant social media platform," said one digital rights campaigner.
Civil and digital rights groups this week joined a trio of progressive U.S. lawmakers in opposing bipartisan proposals to ban the social media platform TikTok, arguing that such efforts are rooted in "anti-China" motives and do not adequately address the privacy concerns purportedly behind the legislation.
The ACLU argues that, if passed, legislation recently introduced in both the U.S. House and Senate "sets the stage for the government to ban TikTok," which is owned by Beijing-based ByteDance and is used by more than 1 in 3 Americans. The Senate bill would grant the U.S. Department of Commerce power to prohibit people in the United States from using apps and products made by companies "subject to the jurisdiction of China" and other "foreign adversaries."
"The government shouldn't be able to tell us what social media apps we can and can't use."
"The government shouldn't be able to tell us what social media apps we can and can't use," the ACLU asserted via Twitter. "We have a right to free speech."
In a Wednesday letter led by the free expression advocacy group PEN America, 16 organizations including the ACLU argued that "proposals to ban TikTok risk violating First Amendment rights and setting a dangerous global precedent for the restriction of speech."
"More effective, rights-respecting solutions are available and provide a viable alternative to meet the serious concerns raised by TikTok," the groups contended, pointing to a February proposal by Sens. Richard Blumenthal (D-Conn.) and Jerry Moran (R-Kansas) to expedite a probe of the company by the Committee on Foreign Investment in the United States as a possible way "to mitigate security risks without denying users access to the platform."

Rep. Jamaal Bowman (D-N.Y.) has emerged as the leading congressional voice against banning TikTok, saying Wednesday that he fears the platform is being singled out due in significant part to "xenophobic anti-China rhetoric."
"Why the hell are we whipping ourselves into a hysteria to scapegoat TikTok?" Bowman asked in a phone interview with The New York Times while he traveled by train to Washington, D.C. to speak at a #KeepTikTok rally, where content creators, entrepreneurs, users, and activists gathered to defend the platform.
In his speech, Bowman noted that "TikTok as a platform has created a community and a space for free speech for 150 million Americans and counting," and is a place where "5 million small businesses are selling their products and services and making a living... at a time when our economy is struggling in so many ways."

Eva Galperin, director of cybersecurity at the San Francisco-based digital rights group Electronic Frontier Foundation, concurred with Bowman, tweeting Thursday that "if you think the U.S. needs a TikTok ban and not a comprehensive privacy law regulating data brokers, you don't care about privacy, you just hate that a Chinese company has built a dominant social media platform."
Two other House Democrats—Mark Pocan of Wisconsin and California's Robert Garcia—joined Bowman in addressing Wednesday's rally.
In an interview with the Milwaukee Journal Sentinel before his speech, Pocan acknowledged "valid concerns when it comes to social media disinformation and all the rest."
"But to say that a single platform is the problem largely because it's Chinese-owned honestly, I think, borders more on xenophobia than addressing that core issue," he stressed.
Garcia, a self-described TikTok "super-consumer," asserted on MSNBC Thursday morning that "before we ban it, I think we should work on the privacy concerns first."
TikTok "speaks to the next generation... LGBTQ+ folks are coming out, people are being educated on topics, I think we need to be a little more thoughtful and not ban TikTok," the gay lawmaker added.
Wednesday's rally came a day before TikTok CEO Zi Chew testified before the U.S. House Energy and Commerce Committee, some of whose members expressed open hostility toward the Chinese government.
"To the American people watching today, hear this: TikTok is a weapon by the Chinese Communist Party to spy on you and manipulate what you see and exploit for future generations," said committee Chair Cathy McMorris Rodgers (R-Wash.).
Chew—who committed to a number of reforms including prioritizing safety for young users, firewall protection for U.S. user data, and greater corporate transparency—took exception to some of the lawmakers' assertions.

"I don't think ownership is the issue here," he said. "With a lot of respect, American social companies don't have a good track record with data privacy and user security."
"I mean, look at Facebook and Cambridge Analytica—just one example," Chew added, referring to the British political consulting firm that harvested the data of tens of millions of U.S. Facebook users without their consent to aid 2016 Republican campaigns including former President Donald Trump's.
News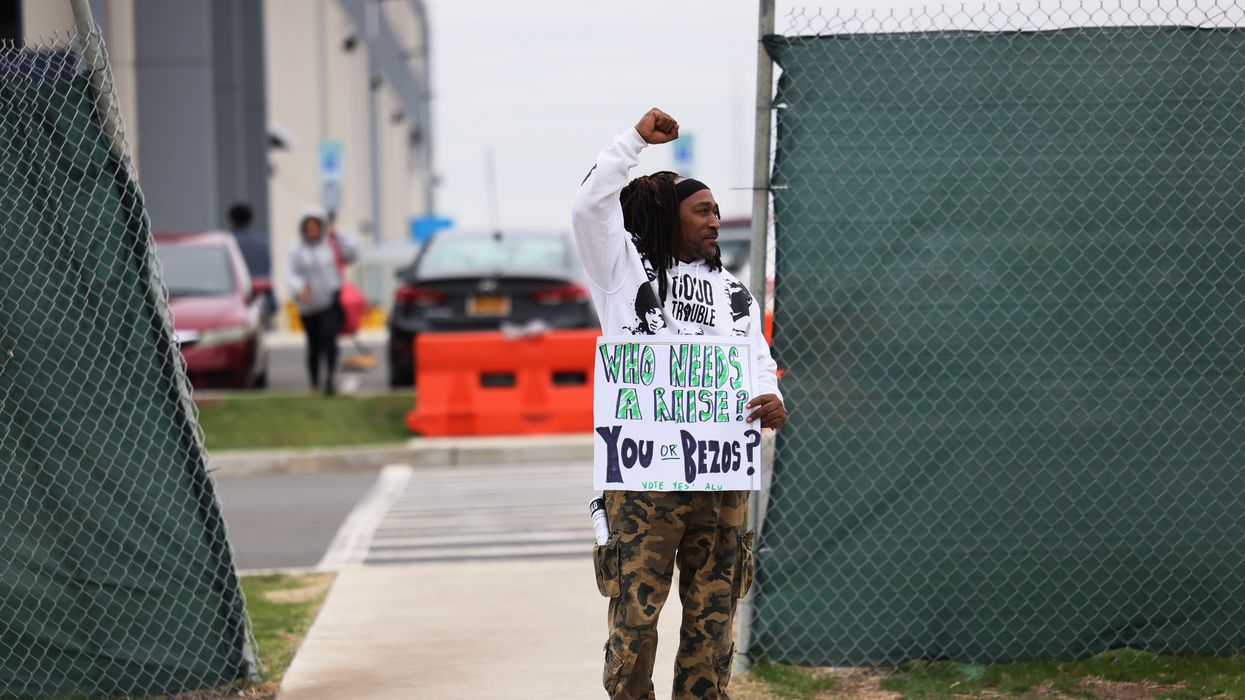 "People should be outraged that Amazon feels that the law doesn't apply to them," said a lawyer for the Amazon Labor Union.
The Amazon Labor Union celebrated Wednesday as a lawyer for the National Labor Relations Board in Brooklyn determined that Amazon acted illegally when it adopted a rule barring warehouse workers from being present at their workplace when they were not scheduled to work—a transparent effort, the board said, to limit union activity.
The company reached a settlement in 2021 with the NLRB, agreeing to notify workers of their right to form a union and to organize on company property.
Organizers with the ALU say the settlement was crucial in allowing off-duty workers to engage with their colleagues as they prepared to vote on unionizing—a vote that they ultimately won on April 1, 2022 in a result that one labor reporter called a "tremendous upset."
As the union prepared to vote last year, said Christian Smalls, a co-founder of the ALU and former Amazon employee, on Wednesday, "we were allowed to organize in the break room, feed the workers, feed our colleagues, let them know that we're building a culture that's here to represent the workers."
"Unfortunately, after our victory Amazon rolled a policy out that allowed no access to the building, meaning workers cannot report before or afterwards unless they're scheduled for shifts," he added. "We weren't allowed to organize because they were targeting us, retaliating, firing, writing people up."
The new policy, introduced last summer, barred workers from being in the building 15 minutes before or after their scheduled shift. The ALU says it made it more difficult for the union to engage with workers and enlist them to help pressure Amazon to bargain with them.
The company has claimed that it instituted the off-duty access rule only as a security measure and applied the rule fairly.

"The employer violated the [National Labor Relations] Act in implementing its off-duty access rule at the end of June in response to union activity," said the NLRB in a letter to the ALU. "The off-duty access rule has further been applied discriminatorily as relates to the disciplines pursuant to the rule which have been issued for union activity."
The board's announcement that it found merit in the ALU's charges regarding the rule could be "a precursor to the agency issuing a complaint or taking other formal actions," Bloomberg Lawreported.

"People should be outraged that Amazon feels that the law doesn't apply to them," Seth Goldstein, an attorney who represents the ALU, told Bloomberg Law.
"Workers can't organize if they don't have access to the break rooms and non-work areas before or after work, and the board recognizes that, and they're going to hold Amazon accountable," Goldstein told Law360.

The NLRB also said Wednesday that Amazon has illegally refused to bargain with the ALU nearly a year after the union won its election. The company is appealing the election outcome to the board, even though it was certified by regional officials earlier this year.
Smalls expressed hope that the NLRB's decision regarding the off-duty access rule will make it easier for Amazon workers to organize across the United States.
"We're letting them know we're going back in the building, we're feeding our coworkers," he said, "not just here at [Staten Island warehouse] JFK8 but all across the nation."
News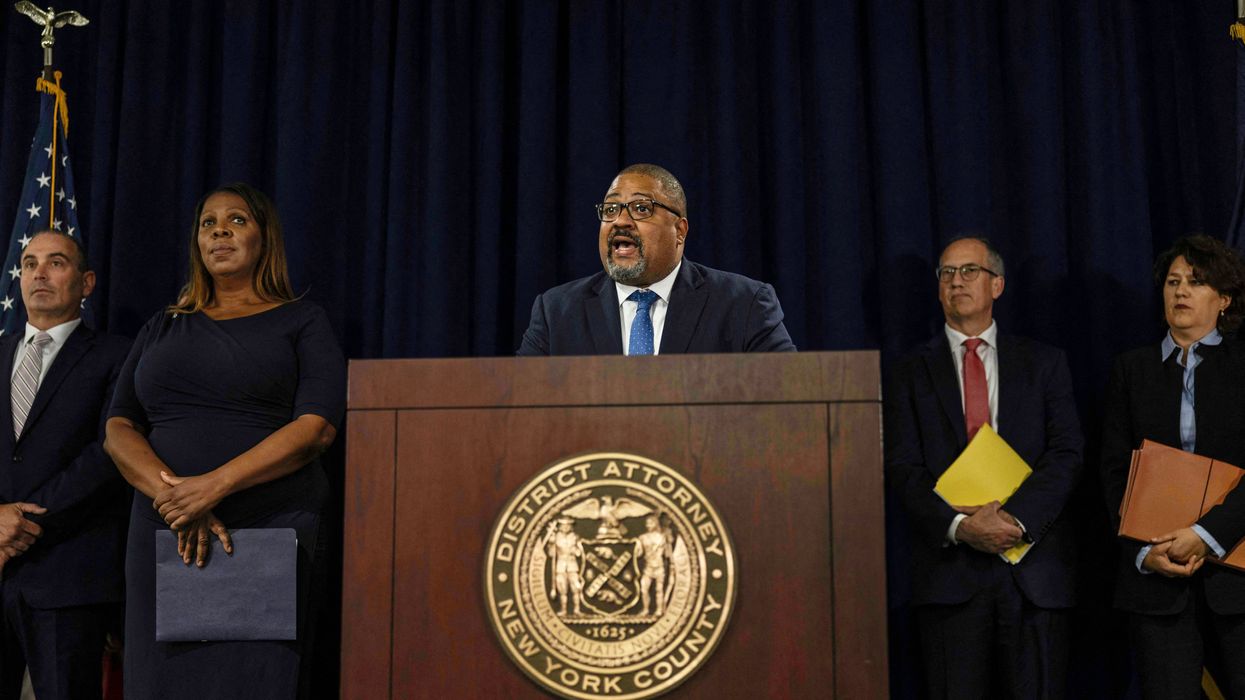 "The district attorney is obliged by the federal and state constitutions to protect the independence of state law enforcement functions from federal interference," wrote the district attorney's general counsel.
The office of Manhattan District Attorney Alvin Bragg on Thursday accused House Republicans of an "unlawful incursion" into New York authorities' investigation of former President Donald Trump, who is expected to face criminal charges over a 2016 pre-election hush-money payment to porn star Stormy Daniels.
In a letter to Reps. Jim Jordan (R-Ohio), Bryan Steil (R-Wis.), and James Comer (R-Tenn.)—respectively the chairs of the House Judiciary, Administration, and Oversight Committees—the Manhattan DA's general counsel Leslie Dubeck wrote that the lawmakers' request earlier this week for confidential information pertaining to the Trump probe amounted to "an unprecedented inquiry into a pending local prosecution."
Dubeck wrote that the GOP lawmakers' Monday letter demanding that Bragg turn over communications and other documents related to the investigation "only came after Donald Trump created a false expectation that he would be arrested the next day and his lawyers reportedly urged you to intervene."
"Neither fact is a legitimate basis for congressional inquiry," Dubeck continued. "The district attorney is obliged by the federal and state constitutions to protect the independence of state law enforcement functions from federal interference."
The reply from Bragg's office came just before news broke that the Manhattan grand jury tasked with considering possible criminal charges against the former president is not expected to convene again until at least Monday of next week.
Trump set off a firestorm over the weekend by claiming on his social media platform that he would be arrested on Tuesday and urging his supporters to mobilize in response. The arrest did not take place as the former president and 2024 candidate predicted, but the post did lead to a flood of donations from his right-wing political supporters.
As Insiderreported, Trump "raised $1.5 million in the three days after he claimed on Truth Social that he'd be arrested."
"The resulting average of $500,000 a day," the outlet noted, "is almost double the daily average from the weeks before and after he announced his bid for the White House in November."
In addition to requesting documents and testimony from Bragg, Jordan on Wednesday wrote letters demanding communications and other materials from two former prosecutors who previously led the Trump hush-money investigation.
As The Washington Postsummarized on Thursday: "Daniels, whose legal name is Stephanie Clifford, was paid $130,000 by Michael Cohen, Trump's former lawyer and fixer," to stay quiet about an alleged affair.
"Trump reimbursed [Cohen] after becoming president, in installments that were designated legal fees," the Post added. "Bragg (D) has declined to give details of the investigation. But he is believed to be considering charges related to the payments that would include falsifying business records, possibly in commission of another, campaign-related crime. It is up to him to decide whether to ask the grand jury to vote on charging Trump with a crime."
News
SUPPORT OUR WORK.
We are independent, non-profit, advertising-free and 100%
reader supported.