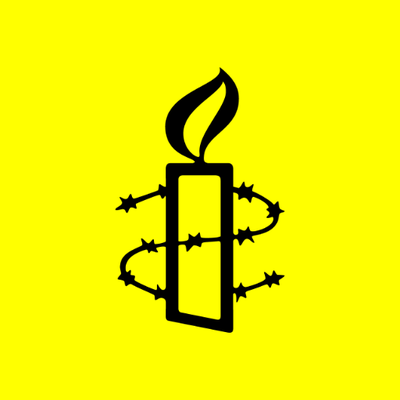 For Immediate Release
Contact:
AIUSA media relations, 202-509-8194
 
Egypt Must Drop Charges Against Blogger Accused of 'Defaming' Military on Twitter, says Amnesty International
WASHINGTON
The Egyptian authorities must immediately drop charges against a woman blogger and activist accused of defaming the military on Twitter, Amnesty International said today.
Asmaa Mahfouz, 26, was summoned by military prosecutors on Sunday and later released on a bail of 20,000 Egyptian pounds ($3,356) after posting messages on the social media network expressing concerns about the Egyptian justice system and the actions of the military government, the Supreme Council of the Armed Forces (SCAF).
"Asmaa Mahfouz is facing a military trial merely for posting comments which criticize the Egyptian military justice system and do not at all appear to represent a call to violence," said Malcolm Smart, Amnesty International's director for Middle East and North Africa. "The Egyptian authorities' decision to refer Asmaa Mahfouz to a military court seems intended to send a message to those critical of the authorities that dissent will not be tolerated. The charges against her must be dropped immediately."
"Trying civilians before a military court is also deeply problematic: these courts are fundamentally unfair and deprive defendants of some of the basic guarantees of fair trial, including the right to appeal," said Smart.
She is charged with "insulting the armed forces" and "inciting the use of violence" on her Twitter posts.
No date has been set yet for the trial.
She is a founding member of the April 6 Youth Movement, one of the main organizing forces behind the mass uprising in Egypt earlier this year.
Asmaa Mahfouz wrote on Twitter:
"If the justice system does not give us our rights, nobody should be upset if armed groups emerge and carry out assassinations. As long as there is no law there is no justice, anything can happen and nobody should be upset."
She denies the allegations and following her release, reportedly told the Egyptian website Al-Masry Al-Youm: "I was only warning the military council that the absence of justice will lead to chaos."
The SCAF has said that 10,000 civilians have been tried by military courts since Hosni Mubarak was forced to step down as president earlier this year.
Amnesty International considers such trials, which were much used against his critics by former President Mubarak, to violate fundamental requirements of due process and fair trial, and opposes the trial of civilians by military courts.

Amnesty International is a global movement of millions of people demanding human rights for all people - no matter who they are or where they are. We are the world's largest grassroots human rights organization.
(212) 807-8400
LATEST NEWS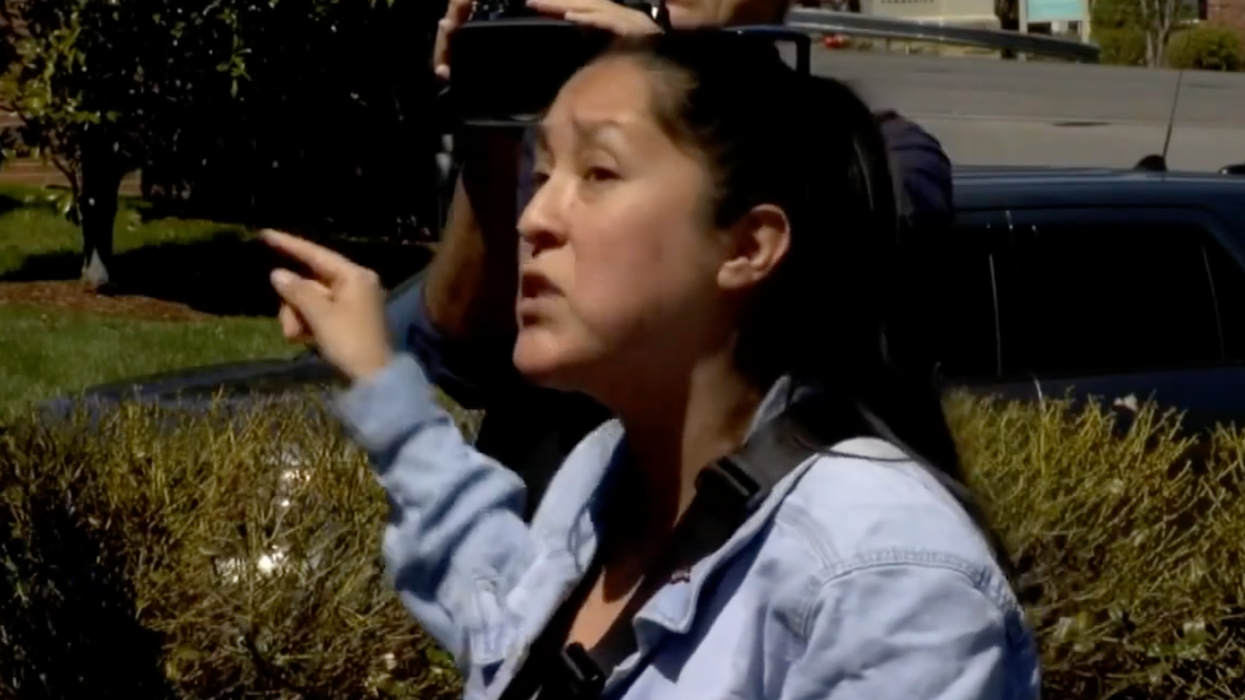 "How is this still happening? Why are our children still dying and why are we failing them?"
A gun control activist who survived last year's massacre at an Illinois July 4th parade spoke out at a police press conference on Monday's mass shooting at a Nashville elementary school to make an impassioned plea for gun control legislation.
"Aren't you guys tired of covering this? Aren't you guys tired of being here and having to cover all these mass shootings?" asked Ashbey Beasley. "I'm from Highland Park, Illinois. My son and I survived a mass shooting over the summer. I am in Tennessee on a family vacation with my son visiting my sister-in-law."
Beasley's comments came as TV news crews were wrapping up coverage of a Metro Nashville Police press conference after authorities announced the murder of six people—three staff members and three 9-year-old children—at the Covenant School by a 28-year-old former student armed with two semi-automatic rifles and a handgun.

"I have been lobbying in D.C. since we survived a mass shooting in July," Beasley continued. "I have met with over 130 lawmakers. How is this still happening? Why are our children still dying and why are we failing them?"
"We have to do something. We all have to call our lawmakers and we all have to make our lawmakers make change now," she added. "Or this is gonna keep happening and it's gonna be your kid, and your kid, and your kid, and your kid next."
In a separate interview on CNN, Beasley said that "this is just unacceptable. It's only in America can somebody survive a mass shooting and then go on vacation to visit another person they met through fighting for gun safety and find themselves near another mass shooting."
"Only in America does this happen where we keep seeing this again and again and again," she added, calling for stricter background checks on gun buyers and a ban on assault-style semi-automatic weapons.

Common Dreamsrecently reported on Jackie Matthews, a student during both the 2012 Sandy Hook Elementary School massacre in Newtown, Connecticut and the February Michigan State shooting.

News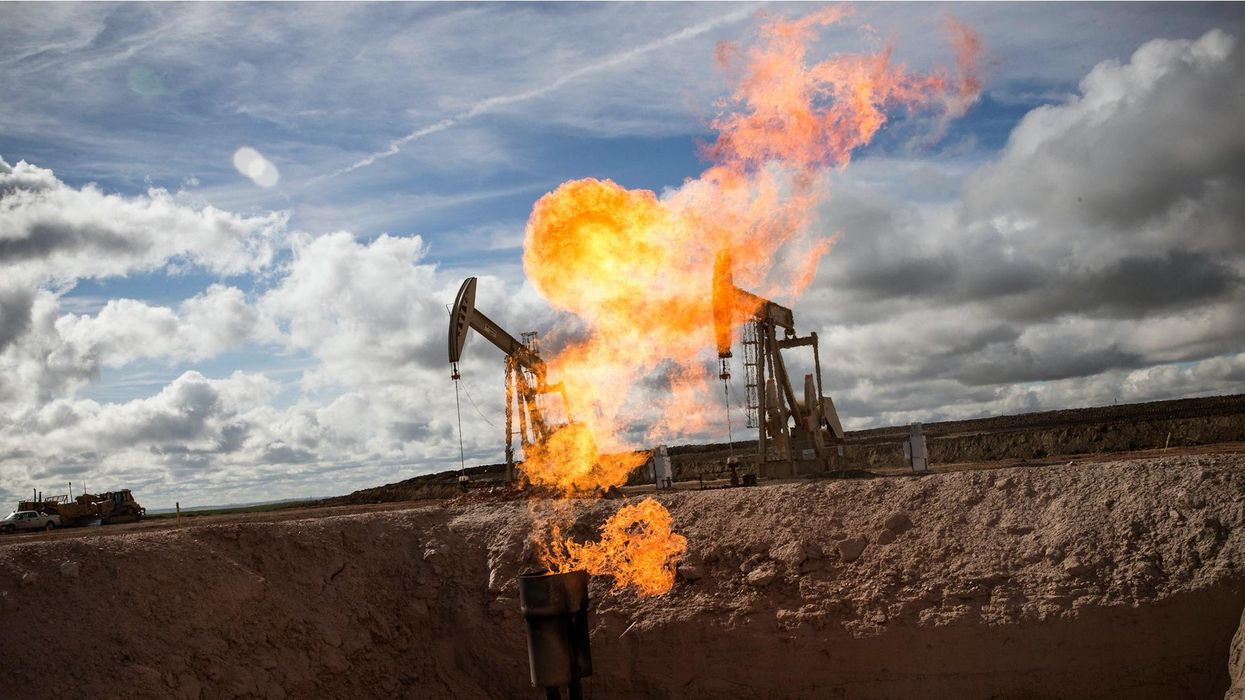 H.R. 1 "contains more hidden costs that we can count, including more energy waste, more pollution, and a more dangerous future for our kids and grandkids," said one critic.
As House Republicans prepare to vote on H.R. 1 this week, environmental advocates warned Monday that the sprawling package of fossil fuel-friendly legislation would worsen the climate emergency and biodiversity destruction while saddling U.S. households with higher energy bills.
H.R. 1, misleadingly titled the "Lower Energy Costs Act" and dubbed the "Polluters Over People Act" by opponents, consists of 15 separate bills and a pair of resolutions. As GOP lawmakers made clear at a legislative hearing held last month and through recent amendments, they're seeking to dismantle a wide range of regulations to boost fossil fuel production and exports despite scientists' unequivocal warnings about the need to prohibit new coal, oil, and gas projects to avert the worst effects of the climate crisis.
Environment America explained Monday that if approved, the sweeping proposal introduced earlier this month by Rep. Steve Scalise (R-La.) would, among other things:
Expand oil and gas drilling on public lands and in the ocean;
Speed the construction of polluting projects, including gas pipelines, while limiting the ability of the public, private landowners, and states to weigh in;
Expand mining without requiring companies to clean up or compensate communities for toxic mining waste;
Exempt many sources of pollution, including petroleum refineries, from some Clean Air Act and hazardous waste requirements;
Undo bipartisan reforms to the Toxic Substances Control Act;
Lower the rates companies must pay for extraction on public lands and allow non-competitive lease sales; and
Repeal programs that cut energy waste, including the Methane Emissions Reduction Program and rebates for energy-efficient and electric home appliances.
"This bill leads America in so many wrong directions at once, it's making me dizzy," said Lisa Frank, executive director of Environment America's Washington, D.C. legislative office.
"Instead of protecting the great American outdoors, it gives our public lands away to oil, mining, and gas companies," Frank pointed out. "Instead of cleaning up toxic pollution, it guarantees more drilling and more spilling, on land and in our oceans. And instead of slowing climate change or helping Americans save energy, it increases our dependence on dirty, expensive fuels."
"It's 2023. We have so many better options available to us, from the sun shining down on our roofs to the wind blowing off our shores and across our plains," she added. "Congress should reject this outdated and unnecessary push to sacrifice our lands, waters, and health in the name of energy production."
"Given how unpopular its provisions are, it's not surprising H.R. 1's authors also seek to limit public input and legal challenges to wrongheaded energy projects."
Included in the package is a resolution "expressing the sense of Congress that the federal government should not impose any restrictions on the export of crude oil or other petroleum products" and a bill that would "repeal all restrictions on the import and export of natural gas."
Rep. Jeff Duncan (R-S.C.)—chair of the House Energy and Commerce Committee's Subcommittee on Energy, Climate, and Grid Security—argued last month that such measures are necessary because President Joe Biden and Democrats on the panel "have advocated for reinstating the crude oil export ban" that was originally enacted in 1975 and rescinded by congressional Republicans and then-President Barack Obama in 2015.
Last year, the Biden administration suggested—but never followed through on—resurrecting the federal ban on crude exports, a move that progressive advocacy groups urged the White House to make to bring down U.S. fuel prices.
While Duncan insisted that "lifting the export ban... has lowered prices," research demonstrates that precisely the opposite has occurred.
Since 2015, oil and gas production in the Permian Basin has surged while domestic consumption has remained steady, triggering a huge build-out of pipelines and other infrastructure that has turned the U.S. into the world's top exporter of fracked gas—intensifying planet-heating emissions, harming vulnerable Gulf Coast communities already overburdened by pollution, and exacerbating pain at the pump.
Matt Casale of the U.S. Public Interest Research Group (PIRG) said Monday that H.R. 1 "hands taxpayers the bill for expanded fossil fuel extraction and toxic waste clean-up, takes resources away from global warming solutions, and limits Americans' freedom to save energy in their own homes."
"Given how unpopular its provisions are, it's not surprising H.R. 1's authors also seek to limit public input and legal challenges to wrongheaded energy projects," said Casale, who directs PIRG's environmental campaigns.
"Our over-reliance on fossil fuels continues to hold us all over a barrel," he continued. "This bill looks for short-term fixes by doubling down on the energy sources of the past but contains more hidden costs that we can count, including more energy waste, more pollution, and a more dangerous future for our kids and grandkids. To protect ourselves now and in the future, we need to think beyond short-term solutions and take steps to end our fossil fuel dependence once and for all."
"To protect ourselves now and in the future, we need to think beyond short-term solutions and take steps to end our fossil fuel dependence once and for all."
Much to the chagrin of voters who put him in office, Biden has not been an enemy of the fossil fuel industry. His administration approved more permits for oil and gas drilling on public lands in its first two years than the Trump administration did in 2017 and 2018. Just two weeks ago, the White House ignored the scientists it claims to respect and rubber-stamped ConocoPhillips' massive Willow oil project.
Nevertheless, H.R. 1 even includes a resolution expressing disapproval of Biden's 2021 decision to revoke the presidential permit for the Keystone XL pipeline―part of the GOP's push to blame what they deride as "rush-to-green energy policies" for skyrocketing gas prices, a narrative that obscures Big Oil's profiteering amid Russia's invasion of Ukraine.
Meanwhile, as the GOP's deficit hawks threaten to withhold their support for raising the nation's debt limit unless Biden agrees to devastating social spending cuts, the Congressional Budget Office found that H.R. 1 would increase the federal deficit by $2.4 billion from 2023 to 2033.
Given that Senate Majority Leader Chuck Schumer (D-N.Y.) has described H.R. 1 as "dead-on-arrival," it's unlikely the legislation will reach Biden's desk. If it does, however, Biden vowed Monday to veto it.
The GOP's energy package would replace "pro-consumer policies with a thinly veiled license to pollute," the White House said in a statement. "It would raise costs for American families by repealing household energy rebates and rolling back historic investments to increase access to cost-lowering clean energy technologies. Instead of protecting American consumers, it would pad oil and gas company profits—already at record levels—and undercut our public health and environment."
"H.R. 1," the White House added, "would take us backward."
News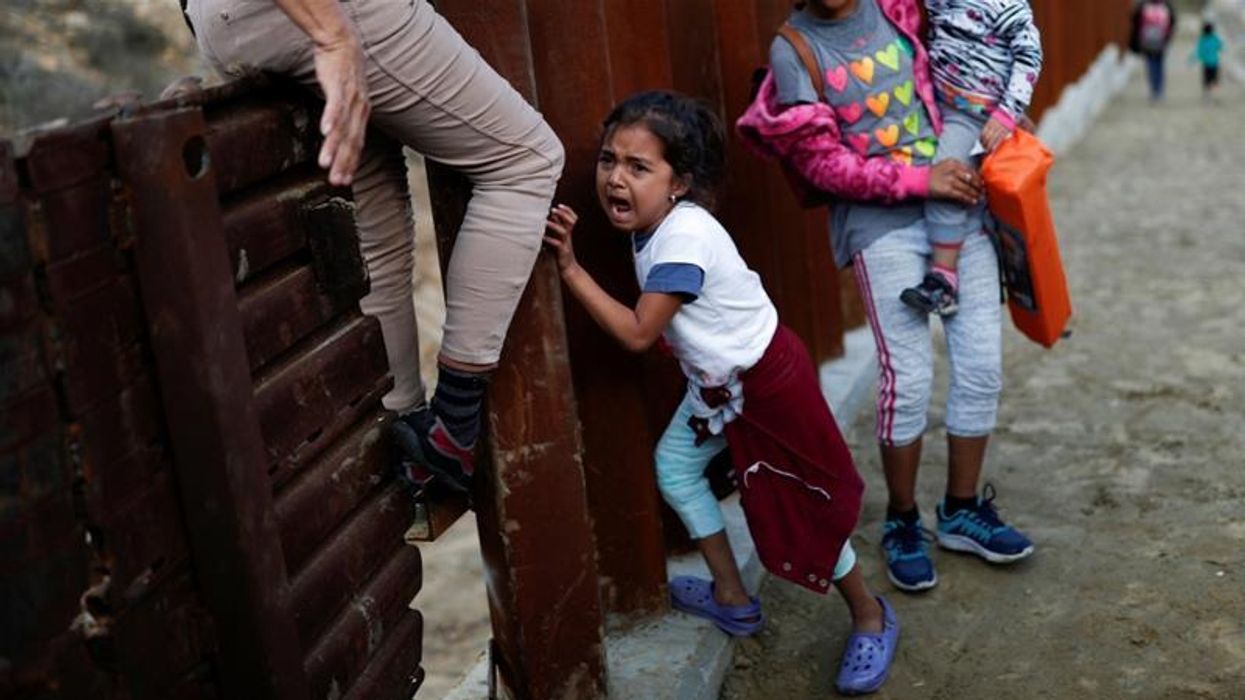 "As proposed, the regulation would restrict the fundamental human right to seek asylum," said the United Nations High Commissioner for Refugees.
The United Nations High Commissioner for Refugees on Monday urged the Biden administration to consider rescinding its proposed anti-asylum rule, which critics have compared to former President Donald Trump's "transit ban" that denied asylum to anyone who had traveled to the United States through a third country.
The Departments of Justice and Homeland Security last month proposed the new rule, which would subject asylum seekers to prompt deportation if they don't have "documents sufficient for lawful admission."
Migrants who pass through other countries en route to the U.S. without first claiming asylum there will be labeled ineligible to claim asylum at the U.S.-Mexico border—a violation of the internationally recognized right to seek asylum, said the UNHCR, echoing a number of refugee rights groups.
"As proposed, the regulation would restrict the fundamental human right to seek asylum for people who passed through another country and arrived in the United States without authorization," said the agency, which is headed by Filippo Grandi. "UNHCR is particularly concerned that, even with the regulation's grounds for rebuttal, this would lead to cases of refoulement—the forced return of people to situations where their lives and safety would be at risk—which is prohibited under international law."
"Key elements of the proposal are incompatible with principles of international refugee law," said the agency.

The UNHCR submitted comments on the proposed rule as part of the U.S. government's federal rule-making process. The public comment period for the proposal ends Monday.
The new rule, titled Circumvention of Legal Pathways, has been proposed to go into effect for two years after the expiration of Title 42, the pandemic-era policy which gave border agents the authority to expel immigrants at the southern U.S. border. Title 42 is currently scheduled to expire in May.
The UNHCR noted that the United States' mass denial of asylum for people arriving in the country after Title 42 expires would put strain on other countries which are already hosting millions of refugees.
"In line with the goals of the Los Angeles Declaration on Migration and Protection and other international commitments, it is essential that countries work together to secure collaborative and coordinated responses to increasing movements of refugees and migrants in the Americas," said the agency, referring to the 2022 agreement between Western Hemisphere countries that aimed to "create the conditions for safe, orderly, humane, and regular migration and to strengthen frameworks for international protection and cooperation."
The agency added that it is committed to supporting "broader reform efforts" regarding the U.S. immigration system aimed at improving "the fairness, quality and efficiency of the asylum system."
The UNHCR included recommendations for the U.S. system in its public comment, including:
Introducing integrated border processing, reception, and registration to ensure asylum-seekers are identified as soon as possible after entering the U.S. and can be directed to the services they need, as well as helping to reduce overcrowding at ports of entry and minimizing delays and inefficiencies;
Providing legal information, aid, and representation at the earliest possible stage to contribute to fairness and efficiency;
Providing "non-adversarial adjudication," in which authorities could work with asylum applicants to "establish necessary facts and analyze them in accordance with international standards";
Introducing "differentiated case processing modalities," in which straightforward cases with fewer legal or factual questions could be "streamed into accelerated and/or simplified procedures," allowing authorities "to enhance protection and build efficiencies by dedicating greater resources to the adjudication of complex claims."
"UNHCR stands ready to support these efforts throughout the region, including with the United States," said the UNHCR, "with a focus on genuine responsibility sharing, strengthening asylum systems and building safe pathways to protection and solutions."
The UNHCR has denounced the Biden administration's immigration policies in the past, warning in January that the president's expansion of Title 42—in which up to 30,000 people from specific countries would be sent to Mexico each month unless they met certain requirements—was "not in line with refugee law standards."
News
SUPPORT OUR WORK.
We are independent, non-profit, advertising-free and 100%
reader supported.