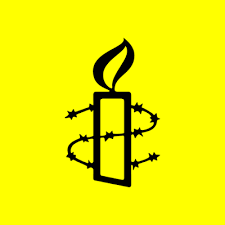 For Immediate Release
Contact:
Tel: +44 (0) 20 7413 5566,After hours: +44 7778 472 126,Email:,press@amnesty.org
Proposed Saudi Arabian anti-terror law would strangle peaceful protest
WASHINGTON
A draft Saudi Arabian anti-terrorism law obtained by Amnesty International would allow the authorities to prosecute peaceful dissent as a terrorist crime.
The organization has obtained copies of the Draft Penal Law for Terrorism Crimes and Financing of Terrorism, which would also allow extended detention without charge or trial. Questioning the integrity of the King or the Crown Prince would carry a minimum prison sentence of 10 years.
The leak of the draft comes as ongoing peaceful protests across the Middle East and North Africa are being met with government repression.
"This draft law poses a serious threat to freedom of expression in the Kingdom in the name of preventing terrorism," said Philip Luther, Amnesty International's Deputy Middle East and North Africa Director.
"If passed it would pave the way for even the smallest acts of peaceful dissent to be branded terrorism and risk massive human rights violations."
A Saudi Arabian government security committee reviewed the draft law in June but it is not known when or if it might be passed.
'Terrorist crimes'
The definition of "terrorist crimes" in the draft is so broad that it lends itself to wide interpretation and abuse, and would in effect criminalize legitimate dissent.
Under the draft law, terrorist crimes would include such actions as "endangering...national unity", "halting the basic law or some of its articles", or "harming the reputation of the state or its position".
Violations of the law would carry harsh punishments. The death penalty would be applied to cases of taking up arms against the state or for any "terrorist crimes" that result in death.
A number of other key provisions in the draft law run counter to Saudi Arabia's international legal obligations, including those under the UN Convention against Torture.
Detainees' rights
The draft law allows for suspects to be held in incommunicado detention for up to 120 days, or for longer periods - potentially indefinitely - if authorized by a specialized court.
Incommunicado detention facilitates torture or other ill-treatment and prolonged detention of that nature can itself amount to torture.
Detainees in incommunicado detention are also, by definition, denied access to a lawyer during their investigation.
The draft law allows for arbitrary detention: it denies detainees the right to be promptly brought before a judge, and to be released or tried within a reasonable time. It gives the specialized court the power to detain without charge or trial for up to a year, and to extend such detention indefinitely. Detainees are not given a means to challenge the lawfulness of their detention in front of a court.
It also fails to include a clear prohibition of torture and other ill-treatment.
The draft law gives wide-ranging powers to the Minister of the Interior "to take the necessary actions to protect internal security from any terrorist threat." It does not allow for judicial authorization or oversight of these actions.
"At a time when people throughout the Middle East and North Africa have been exercising their legitimate right to express dissent and call for change, Saudi Arabian authorities have been seeking to squash this right for its citizens," said Philip Luther.
"King Abdullah must reconsider this law and ensure that his people's legitimate right to freedom of expression is not curtailed in the name of fighting terrorism."
Amnesty International is a worldwide movement of people who campaign for internationally recognized human rights for all. Our supporters are outraged by human rights abuses but inspired by hope for a better world - so we work to improve human rights through campaigning and international solidarity. We have more than 2.2 million members and subscribers in more than 150 countries and regions and we coordinate this support to act for justice on a wide range of issues.
LATEST NEWS
Despite Saturday's reprieve, Sen. John Fetterman warned that "pushing the snooze button solves nothing, because these same losers will try to pull the same shit in 45 days."
A government shutdown was averted Saturday night after the Senate voted 89 to 9 to approve a stopgap spending measure passed by the House of Representatives that afternoon.
The agreement funds the government for 45 days and includes an additional $16 billion in disaster funding as New York City mops up from flash flooding following an extreme rain storm. It does not include aid for Ukraine.
"It has been a day full of twists and turns, but the American people can breathe a sigh of relief," Senate Majority Leader Chuck Schumer (D-N.Y.) said on the Senate floor. "There will be no government shutdown."
"This is not entertainment, it's governance. We must not allow the Freedom Caucus to turn our government into The Steve Wilkos Show."
The bill now heads to President Joe Biden for his signature.
"This is good news for the American people," Biden said in a statement. "But I want to be clear: We never should have been in this position in the first place."
Biden criticized far-right Republicans in the House for demanding cuts beyond what the president had negotiated with House Speaker Kevin McCarthy (R-Calif.) in a deal that progressives had already criticized for slashing programs for needy Americans and pushing through the controversial Mountain Valley Pipeline.
"They failed," Biden said of the far-right bloc.
MoveOn executive director Rahna Epting pointed out on social media that "this entire crisis was a GOP manufactured one."
"The Republican controlled House of Reps couldn't get their act together, and their endless infighting only transpired into bare minimum alignment at the 11th hour," Epting said.
Sen. Bernie Sanders (I-Vt.) celebrated the fact that the far-right bid to enshrine even steeper cuts to the social safety net did not succeed.
"I'm delighted that Congress was able to avoid a painful and unnecessary shutdown," he tweeted. "I'm also pleased that programs working families need were not cut and that there was a good increase in funds for disaster relief which will help Vermonters rebuild from July's terrible flooding."

Sen John Fetterman (D-Pa.), however, pointed out that the Republicans could force a similar crisis again on November 17 when the stopgap agreement expires.
"I voted at 8:30 pm on a Saturday night, that's my job. But the American people should never have to worry about their government shutting down," Fetterman posted on social media. "Pushing the snooze button solves nothing, because these same losers will try to pull the same shit in 45 days."
"I voted yes tonight to keep the government open, but I'm done normalizing this dysfunction," he continued. "This is not entertainment, it's governance. We must not allow the Freedom Caucus to turn our government into The Steve Wilkos Show."
Epting also expressed concern about what would happen when the deal expired.
"We do this all over again in 45 days, and Republicans will shut the government down then," Epting said. "This likely leads to more instability and extremism in the House as the far right will try to remove McCarthy over this. If we elect clowns, we get a circus."
Before the larger budget fight, Congress is now poised to take up the question of additional funding for Ukraine, something Biden, Schumer, and Sanders all flagged as a priority.
House Democratic leadership also said they expected a House vote on Ukraine funding soon in a statement reported by Jake Sherman of Punchbowl News.
News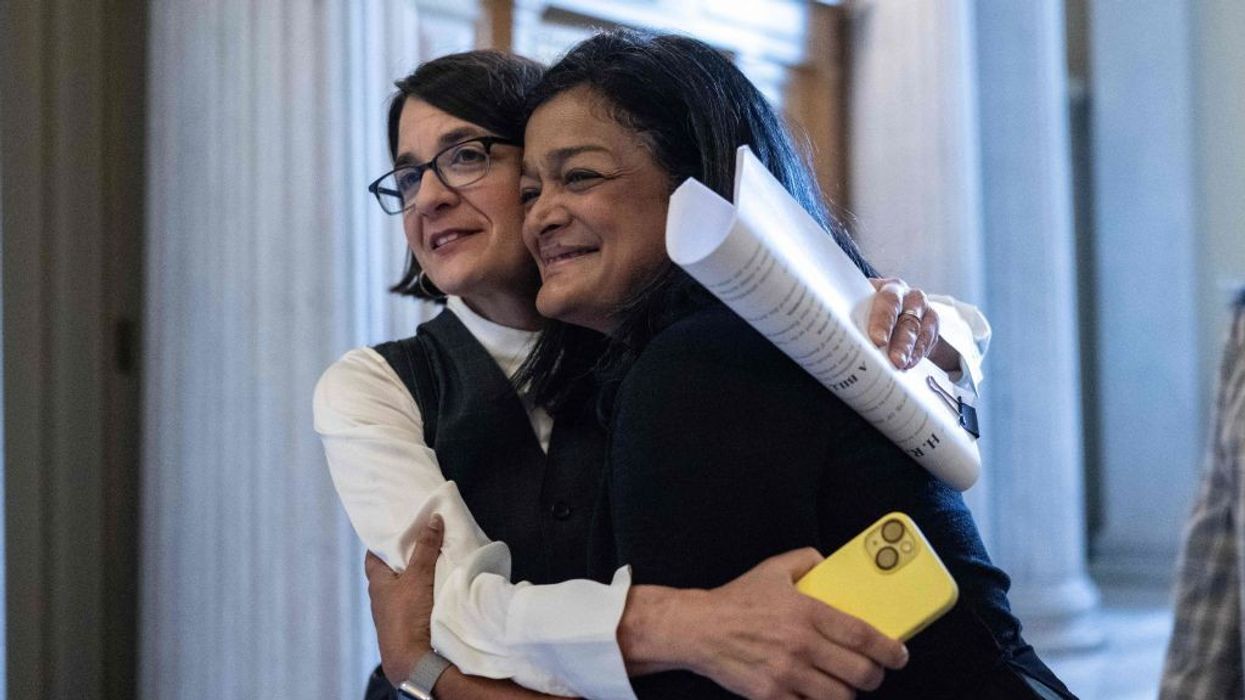 Speaker Kevin McCarthy had previously said that bringing a clean spending bill to the floor would count as surrender.
The House of Representatives voted 335 to 91 to keep the government open Saturday afternoon, as House Majority Leader Kevin McCarthy put forward a bill to fund the government for 45 days without the steep cuts to services or harder border measures demanded by far-right Republicans.
McCarthy had previously said that bringing a clean spending bill to the floor would count as surrender, Politico pointed out. The outlet's Congress reporter Olivia Beavers noted on social media that McCarthy received more votes from Democrats than from his own party, at 209 and 126 respectively.
"It's been interesting watching the MAGA Republicans surrender," Ilhan Omar (D-Minn.) tweeted. "All their must-have poison policies have been removed from the House bill we just passed. We held the line and won for the American people."
On Friday, 21 House Republicans rejected a spending measure that would have cut the budgets of several agencies by almost 30% and included harsher border control measures, The Associated Press reported.While Democrats rejected the measure for being too extreme, the 21 Republicans argued it didn't go far enough.
That refusal prompted McCarthy to change tactics Saturday, despite the fact that his speakership will likely be challenged by the right.
"If somebody wants to remove me because I want to be the adult in the room, go ahead and try," McCarthy said, as AP reported. "But I think this country is too important."
"Democrats held the line against Republicans' cruel, extreme, and unworkable agenda and the Republican resolve crumbled."
The House bill funds the federal government at 2023 levels through November 17 and includes the additional $16 billion in disaster funding requested by President Joe Biden. It does exclude funding for Ukraine, which was a part of the Senate's temporary spending measure. However, Washington Post White House economics reporter Jeff Stein tweeted that it was a "truly striking L for House conservatives demanding massive domestic spending cuts."
"A few days ago, far-right of GOP was insisting ~10% cuts to domestic programs were insufficient," he said. "Now, looks like they're going to get 0% cuts instead."
In an earlier tweet, Stein pointed out that since the stopgap measure relies on spending levels from Fiscal Year 2023, it avoids cuts to WIC, childcare, scientific research, housing support, and other domestic programs.
Progressive lawmakers counted the vote as a win.
"House Democrats have engineered a huge victory for the American people in averting a Republican shutdown," Congressional Progressive Caucus Chair Pramila Jayapal (D-Wash.) said in a statement. "This is a moment of relief for thousands of federal employees and working-class federal contract workers who will not miss a paycheck and the millions of Americans who rely on government services that will continue uninterrupted."
"The reason that the government will remain open tonight is simple," she continued. "Democrats held the line against Republicans' cruel, extreme, and unworkable agenda and the Republican resolve crumbled."
"Here's what went down: We just won a clean 45 day gov extension, stripped GOP's earlier 30% cuts to Social Security admin etc., staved off last minute anti-immigrant hijinks, and averted shutdown (for now)," Alexandria Ocasio-Cortez (D-N.Y.) tweeted. "People will get paychecks and MTG threw a tantrum on the way out. Win-win."
"For months, Speaker McCarthy has been a puppet of the extreme far-right. Democrats held the line on no cuts to the programs that our people depend on and we won," posted Maxwell Alejandro Frost (D-Fla.). "Big fight ahead on the budget, but this is a win. McCarthy folded and we kept the government open."
To avoid a shutdown, a bill must be ready for Biden to sign by 12:01 am Sunday. The Senate is likely to vote on the House meassure this evening, The New York Times reported.
Even if the Senate passes the measure, Jayapal said there would be more work to do and 45 days to pass a permanent funding resolution.
"Republicans are still trying to gut food, housing, and home-heating assistance for low-income families; take teachers out of classrooms; criminalize abortion; cut social security funding; and create a death panel for the earned benefits seniors rely on," she said.
"Republicans have managed to fulfill the absolute bare minimum of their obligations as the governing majority, but Democrats will need to remain vigilant," she added.
News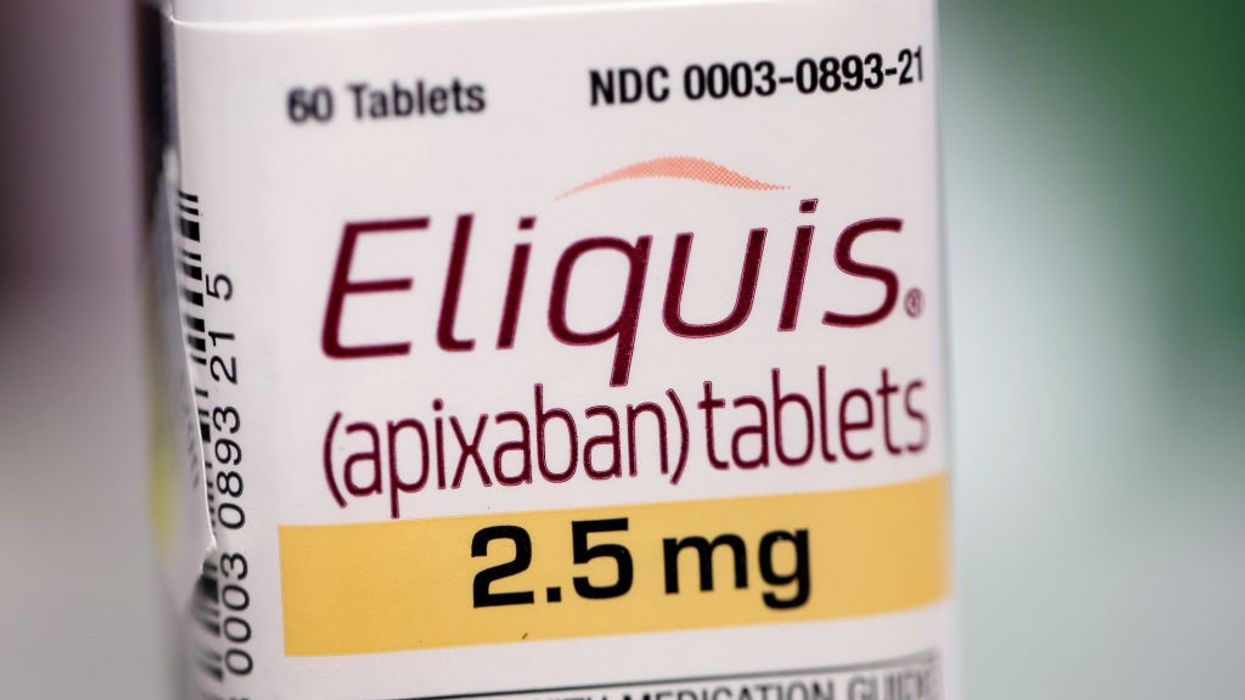 The judge said plaintiff the Chamber of Commerce "demonstrated neither a strong likelihood of success nor irreparable harm."
A federal judge in Ohio on Friday blocked an attempt by corporate interests to stop Medicare's historic negotiation of certain drug prices with pharmaceuticals.
Medicare gained the power to negotiate drug prices as part of the Inflation Reduction Act (IRA), but the several industry groups and drug makers have sued to forestall the program, arguing that it is unconstitutional, CNN explained. One of those groups was the U.S. Chamber of Commerce, which filed its lawsuit in June. The Ohio judge Friday rejected its request for a preliminary injunction to block the program before October 1, the date by which pharmaceuticals must agree to negotiate or not.
"This is the first major blow to Big Pharma in its legal battles to block the drug price negotiation provisions under the Inflation Reduction Act," Peter Maybarduk, director of the Access to Medicines program at Public Citizen, said in a statement.
"The Biden-Harris Administration won't stop fighting for what we know to be true: that nothing in the Constitution prohibits Medicare from negotiating drug prices."
"The Chamber's lawsuit lacks merit," Maybarduk contined. "The court made the right decision not to grant the injunction, which would have caused needless patient suffering and treatment rationing."
Judge Michael Newman of the Southern District of Ohio, a Trump appointee, ruled that the chamber "demonstrated neither a strong likelihood of success nor irreparable harm," as CNBCreported.
"Consequently, their request for immediate preliminary injunctive relief... is denied," Newman concluded.
Newman also rejected the Biden administration's request to dismiss the case. Instead, he gave the Chamber of Commerce until October 13 to answer some questions about its argument and the administration until October 27 to renew its motion to dismiss.
While the chamber had argued the negotiation program was unconstitutional for multiple reasons, Newman pointed out that drug companies are not forced to participate in Medicare.
"As there is no constitutional right (or requirement) to engage in business with the government, the consequences of that participation cannot be considered a constitutional violation," he said.
The Biden administration celebrated the news.
"Today's ruling from the Southern District of Ohio affirms that Medicare will move forward with negotiating lower prices for millions of seniors," Press Secretary Karine Jean-Pierre said in a statement. "And, the Biden-Harris Administration won't stop fighting for what we know to be true: that nothing in the Constitution prohibits Medicare from negotiating drug prices."
The administration announced the first 10 drugs to be subject to negotiations in August. They included the blood-clot treatment Eliquis, Jardiance, Xarelto, Januvia, Farxiga, Entresto, Enbrel, Imbruvica, Stelara, and several Novo Nordisk insulins, according to CNN.
With the injunction blocked, "drug companies should agree to participate in the negotiation program in good faith," Maybarduk said. "The program is an important first step in ending the exorbitant prices charged to Medicare enrollees. It's time for Big Pharma to drop their lawsuits and drop their prices."
News
Independent, nonprofit journalism needs your help.
Please Pitch In
Today!