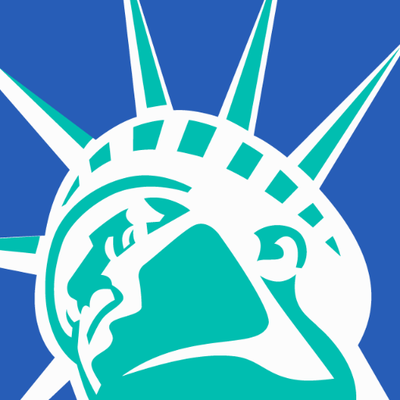 For Immediate Release
May, 09 2011, 11:59am EDT
Contact:
Phone: (202) 588-1000
Connecticut Discriminated Against Women; Federal Judge Rules Against Dept. of Corrections
BRIDGEPORT, Conn.
A federal judge has ruled that for years the state of Connecticut discriminated against hundreds of women who applied for jobs as prison guards with the Department of Corrections.
The ruling, issued late last Thursday, takes the extraordinary step of granting final judgment before even reaching a trial. The case will now enter the relief phase, and plaintiffs will seek cash payments for lost wages totaling well over $1 million, and the possibility of being hired for the jobs for which they had applied.
The class-action lawsuit was originally filed in May 2008 by attorneys at Outten & Golden LLP and Public Citizen Litigation Group on behalf of Cherie Easterling of Bloomfield, Conn., the lead plaintiff representing the class of women who were subjected to the discriminatory job application test. The court will schedule a conference soon to determine the amount of the damages and the details of an injunction.
To apply for the jobs as prison guards, the women were required to run 1.5 miles within set times. U.S. District Court Judge Janet C. Hall ruled that, on average, female applicants for the prison guard positions failed the physical fitness test at a rate that was much higher than their male counterparts, that the 1.5-mile run test had no relationship with the requirements of the job and that it therefore was unlawful.
The state Department of Corrections "was aware of this adverse impact as early as September 2004," and the department chose to use the results of the tests "despite its adverse impact on women," the lawsuit said.
In 2005, Easterling filed a complaint with the Connecticut Commission on Human Rights and Opportunities as well as the federal Equal Employment Opportunity Commission. By February 2008, both government agencies granted Easterling the right to sue in court.
"The defendant has presented no evidence showing the timed 1.5 mile run to be predictive of who can perform the essential physical functions of the job" of corrections officer, Judge Hall said in her 37-page decision.
"We have always found it absurd that any applicant who could not run 1.5 miles at a certain speed was automatically rejected right then and there, regardless of how well qualified they were in all other respects. There's no place in any Connecticut prison where anyone could run nearly that far," said one of the plaintiffs' lawyers, Seth M. Marnin, of Outten & Golden. "And there's never been any dispute that women passed the run test at a lower rate than men. When an employer uses an arbitrary test like this, and the test favors men over women, it violates the federal Civil Rights Act and is illegal."
Added Public Citizen attorney Michael Kirkpatrick, "It is hard to understand why the Department of Corrections continued to rely on a test that they knew was discriminatory and had no relationship to a person's ability to perform well as a prison guard. Not only did all these women lose a source of livelihood, but the state lost an opportunity to hire applicants who may have been excellent guards."
Assistant Attorneys General Margaret Chappel and Maria Rodriguez represented the state of Connecticut.
Public Citizen is a nonprofit consumer advocacy organization that champions the public interest in the halls of power. We defend democracy, resist corporate power and work to ensure that government works for the people - not for big corporations. Founded in 1971, we now have 500,000 members and supporters throughout the country.
(202) 588-1000
LATEST NEWS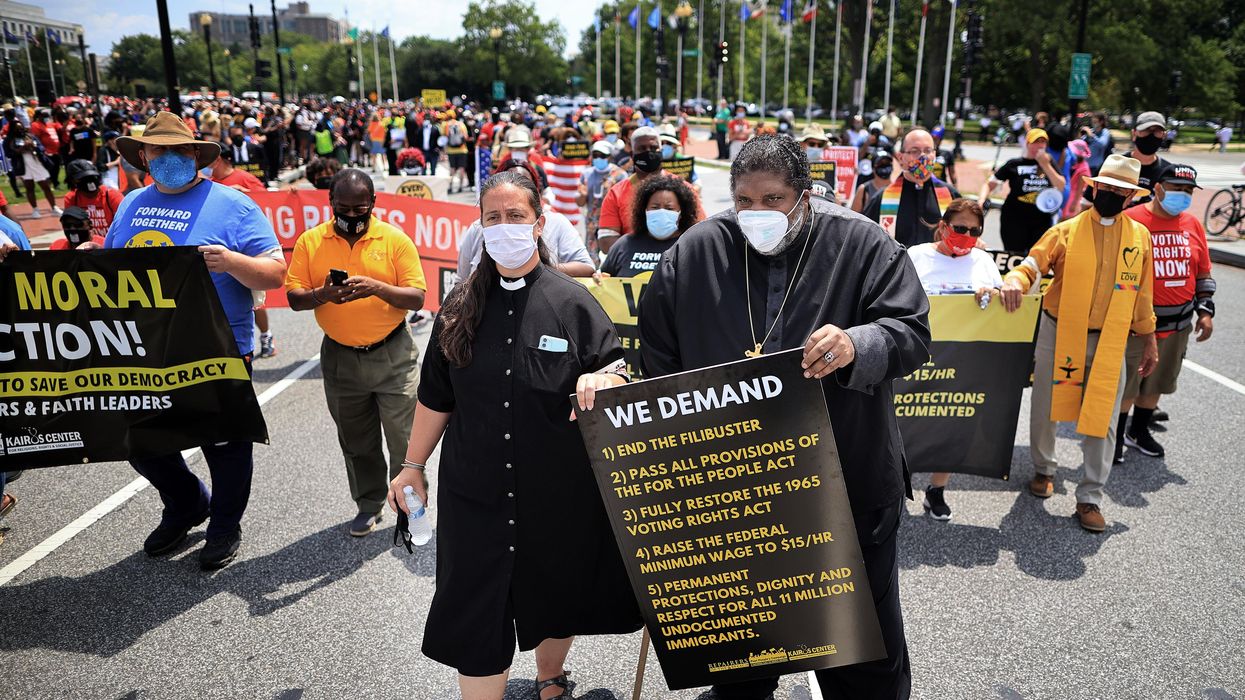 "Today and every day let's honor King as we end racism, poverty, ecological devastation, the denial of healthcare, militarism, and this false narrative of Christian nationalism," said Rev. Dr. Liz Theoharis.
To mark Dr. Martin Luther King Jr. Day on Monday, leaders of a modern iteration of the slain civil rights champion's final campaign called on U.S. politicians from both sides of the aisle—many of whose policies and actions are like those King condemned as the "evil triplets of racism, materialism, and militarism"—to step up and meet the needs of the country's poor and low-income people.
Poor People's Campaign: A National Call for Moral Revival released a video demanding the Biden administration and every member of Congress "meet with poor and low-wealth people, religious leaders, economists, lawyers, and public health specialists to address the systemic policy violence that threatens the soul of our nation."
"When prophets are killed or assassinated, our job is to pick up the baton and continue the work," campaign co-chair Rev. Dr. William J. Barber II said in the video. "Sadly, many will go to King events today and claim to honor the prophet. Elected officials on both sides of the aisle will go while even today, they are standing diametrically opposed to the things he fought for: addressing systemic poverty, addressing racism, ensuring voter protection, just immigration policy, just treatment of Indigenous people, healthcare for all, and dealing with the war economy and militarism."
As they do each year, officials—including Republican lawmakers who voted against an MLK Day holiday, the U.S. government King called "the greatest purveyor of violence in the world today," and its agencies like the FBI that tried to destroy King—all took to Twitter to sing his praises.
Poor People's Campaign Petition Congress to Truly Honor MLK Legacy | Press Conferencewww.youtube.com
Rev. Liz Theoharis, also a co-chair of the Poor People's Campaign, said in the video that "this Martin Luther King Day, we must continue a campaign for social, political, and economic rights, not simply commemorate a man. Today and every day let's honor King as we end racism, poverty, ecological devastation, the denial of healthcare, militarism, and this false narrative of Christian nationalism. Let us fight poverty, not people."
The video also includes messages from low-income Americans and advocates calling for healthcare, living wages, "and more so everyone can thrive."
"I live in North Carolina. I work 60 hours a week and more and I still don't make enough money to live comfortably," Matthew Byars said in the video. "I'm chasing the American Dream, but I'm living the American nightmare. Raise the minimum wage. Impacted people matter too."
King, along with the Southern Christian Leadership Conference, launched the original Poor People's Campaign in December 1967, months before he was assassinated in Memphis while supporting a strike by Black sanitation workers. King said the movement's demands were $30 billion for anti-poverty programs, full employment for all, a guaranteed universal income, and the annual construction of 500,000 affordable homes.
SCLC president Ralph Abernathy led the campaign after King's murder, and in May 1968—just weeks after King's murder—his widow, Coretta Scott King, led demonstrators in a two-week protest in Washington, D.C., where participants demanded an Economic Bill of Rights.
Camp life in Resurrection City 1968www.youtube.com
Thousands of poor people camped on the National Mall in a community called Resurrection City, which stood for six weeks—including on the day when Sen. Robert F. Kennedy (D-N.Y.) was assassinated on June 5—until police violently destroyed it and evicted the protesters.
News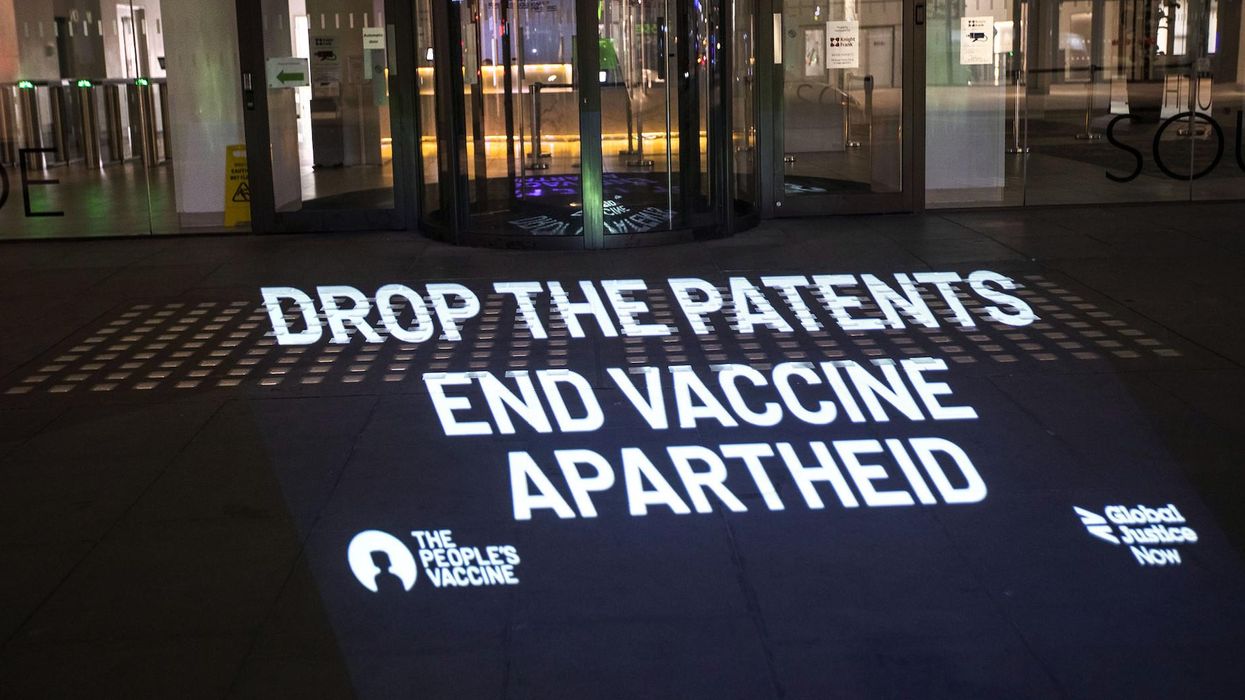 "At a time when online mobilizations were one of the few forms of protest available to the public, Twitter was seemingly asked to shield the powerful from criticism," said one campaigner. "That should worry all those who care about accountability."
Drugmaker BioNTech and the German government pushed Twitter to "hide" posts by activists calling on Big Pharma to temporarily lift patents on Covid-19 vaccines—a move which would have given people the Global South greater access to the lifesaving inoculations, a report published Monday by The Intercept revealed.
Twitter lobbyist Nina Morschhaeuser "flagged the corporate accounts of Pfizer, BioNTech, Moderna, and AstraZeneca for her colleagues to monitor and shield from activists," according to The Intercept's Lee Fang. An email from Morschhaeuser said the German Federal Office for Information Security also contacted Twitter on behalf of BioNTech, whose spokesperson, Jasmina Alatovic, asked the social media giant to "hide" activist tweets targeting her company's account for two days.
Morschhaeuser, meanwhile, requested that colleagues track the hashtags #PeoplesVaccine—a movement for the temporary lifting of patent protections—and #JoinCTAP, a reference to the World Health Organization's Covid-19 Technology Access Pool. Morschhaeuser further warned that the advocacy group Global Justice Now shared an online signup form for a December 2020 People's Vaccine Day of Action.
"The allegations in this article suggest that government and industry tried to silence legitimate criticism during a crisis," Maaza Seyoum, Global South convener at the People's Vaccine Alliance, said in a statement Monday. "At a time when online mobilizations were one of the few forms of protest available to the public, Twitter was seemingly asked to shield the powerful from criticism. That should worry all those who care about accountability."
\u201c\ud83d\udce2 REACTION: German government and @BioNTech_Group asked Twitter to censor vaccine equity critics.\n\nNew #TwitterFiles piece by @lhfang shows how they worked to silence activists demanding a #PeoplesVaccine\n\nRead our reaction: https://t.co/VyaSBIbWnS\n\n1/\u201d

— The People's Vaccine (@The People's Vaccine) 1673889107
Global Justice Now director Nick Dearden also noted the troubling timing of BioNTech's censorship request during a period of global pandemic lockdowns.
"To try and stifle digital dissent during a pandemic, when tweets and emails are some of the only forms of protest available to those locked in their homes, is deeply sinister," he told The Intercept.
Fang writes:
It is not clear to what extent Twitter took any action on BioNTech's request. In response to Morschhaeuser's inquiry, several Twitter officials chimed in, debating what action could or could not be taken. Su Fern Teo, a member of the company's safety team, noted that a quick scan of the activist campaign showed nothing that violated the company's terms of service, and asked for more examples to "get a better sense of the content that may violate our policies."
But it shows the extent to which pharmaceutical giants engaged in a global lobbying blitz to ensure corporate dominance over the medical products that became central to combating the pandemic. Ultimately, the campaign to share Covid vaccine recipes around the world failed.
While U.S. President Joe Biden in 2021 heeded activists' calls and joined most of the Global South in backing a Trade-Related Aspects of Intellectual Property Rights (TRIPS) waiver at the World Trade Organization, most rich nations—including Germany—oppose the policy and have, along with Big Pharma, fought to thwart it.

"If the German government wants to show that it is now willing to side with public health over private profit, it must change its approach to pandemic response," Seyoum asserted. "That means backing efforts at the World Trade Organization to improve access to generic Covid-19 medicines and treatments, supporting the World Health Organization's mRNA Hub in South Africa, and standing up to corporate interests in negotiations over a Pandemic Treaty."
News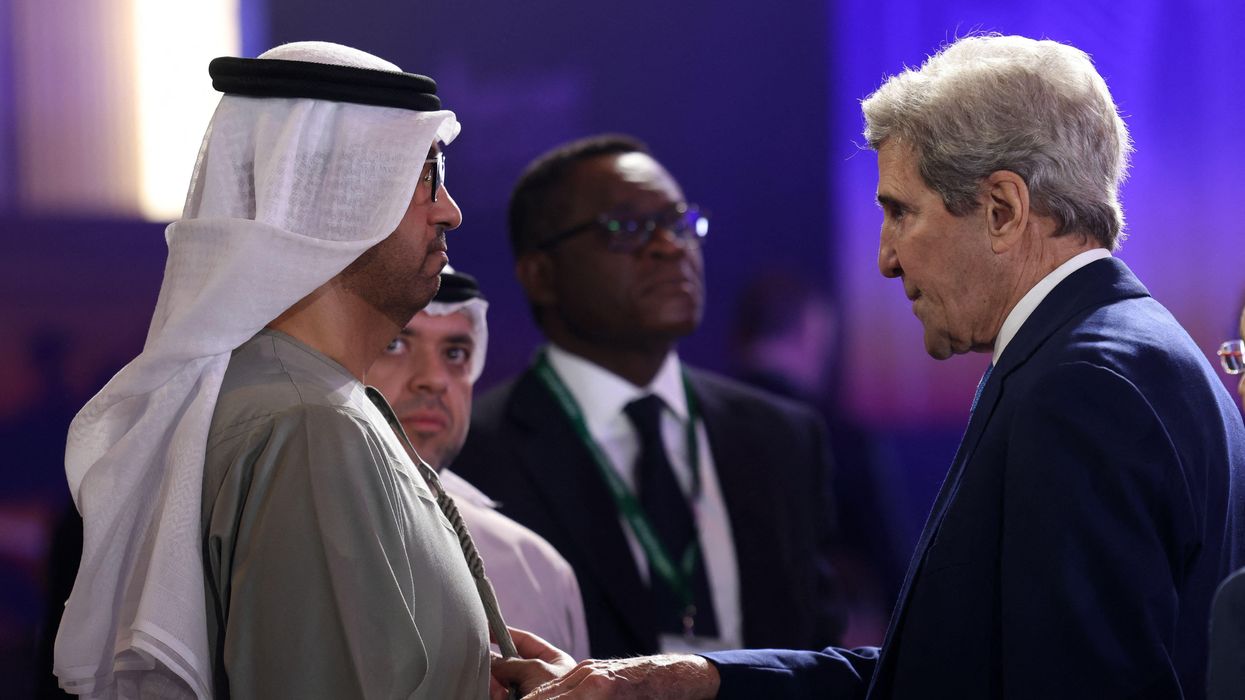 Critics rebuke U.S. climate envoy for calling Sultan al-Jaber a "terrific choice."
Progressives on Monday reacted with outrage and disbelief after U.S. climate envoy John Kerry backed the appointment of Sultan al-Jaber to lead the the United Nations' annual conference on the climate emergency, saying the CEO of the United Arab Emirates' state-run oil company was not only qualified to preside over the summit, but that his background strengthened the case for his presidency.
As Common Dreamsreported last week, the UAE named al-Jaber as president of the 28th United Nations Framework Convention on Climate Change (COP28), scheduled to begin in November—a decision that was met with scorn from campaigners as al-Jaber is heads the Abu Dhabi National Oil Company (ADNOC) and a renewable energy firm in which ADNOC holds a 24% stake.
"I think that Dr. Sultan al-Jaber is a terrific choice because he is the head of the company. That company knows it needs to transition," Kerry told the Associated Press Sunday, despite the fact that scientists and advocates across the globe have also known for decades that policymakers must lead a rapid transition away from oil and gas-generated energy. "He knows—and the leadership of the UAE is committed to transitioning."
Advocates have warned that the UAE has not made clear how it plans to reach its stated goal of being carbon neutral by 2050, especially as it plans to increase production of crude oil by a million barrels per day.
The UAE is expected to become "the third largest expander of oil and gas production" between 2023 and 2025 as ADNOC embarks on the second-largest expansion of oil production of any company in the world, locking in more than 2.7 gigatonnes of CO2 emissions.
But when asked by Sky News Arabia about whether al-Jaber would have a conflict of interest at the conference, where leaders are expected to be pushed to take significant emissions-reduction steps, Kerry dismissed the concern.
"That's a first blush, very simplistic way to look at this," Kerry said, adding that "the only way we will meet this crisis and protect our citizens and build an economy for the future, is by reducing emissions."
Putting the ADNOC executive—who is also the UAE's climate enjoy and minister of industry and technology—in charge of COP28 drew comparisons from Progressive International leader Yanis Varoufaki to naming "a jihadist to oversee religious tolerance" or "a Nazi to oversee racial harmony."
"What could go wrong?" labor historian Erik Loomis asked sardonically.

\u201cJeffrey Dahmer placed to oversee anti-cannibalism commission. \n\nhttps://t.co/D7Yyz2MMAw\u201d

— Erik Loomis (@Erik Loomis) 1673888060
COP28 will follow the two most recent international climate conferences, held in Glasgow, Scotland and Sharm el-Sheikh, Egypt, where hundreds of fossil fuel lobbyists were in attendance and policymakers failed to hammer out a final agreement requiring countries to phase out oil, coal, and gas extraction.
Kerry toldSky News Arabia that the UAE was not "involved in changing" the outcome of the COP26 and COP27 talks.
The former secretary of state acknowledged that there would be "a level of scrutiny" aimed at al-Jaber's appointment.
"And I think that's going to be very constructive," he told the AP. "It's going to help people, you know, stay on the line here. I think this is a time, a new time of accountability."
Acknowledging Kerry's negotiating of the Paris climate agreement in 2015—which despite its many flaws and shortcomings represents the strongest global pact ever reached on the issue—Leo Roberts of the climate think tank E3G said on social media that the U.S. politician's endorsement of el-Jaber represents "a really rather spectacular fall from grace."
News
SUPPORT OUR WORK.
We are independent, non-profit, advertising-free and 100%
reader supported.