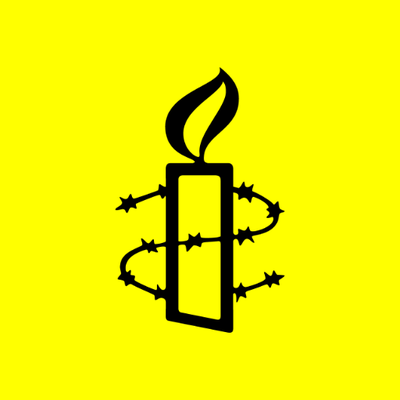 Investigation Urged Into Killing of Haitian President and Grave Human Rights Violations Under His Watch
Last night's armed assault that reportedly killed Haitian President Jovenel Moise and injured his wife is a shocking indicator of the serious human rights and political crisis that Haiti has been facing for years, and must be promptly and impartially investigated alongside the grave and ongoing human rights violations in the country, Amnesty International said today.
WASHINGTON
Last night's armed assault that reportedly killed Haitian President Jovenel Moise and injured his wife is a shocking indicator of the serious human rights and political crisis that Haiti has been facing for years, and must be promptly and impartially investigated alongside the grave and ongoing human rights violations in the country, Amnesty International said today.
"The killing of President Jovenel Moise must be immediately and impartially investigated alongside the grave human rights violations and chronic impunity that ordinary people have suffered under his watch," said Erika Guevara-Rosas, Americas Director at Amnesty International.
"This is a wake-up call for the international community, and for the Haitian authorities who have overseen chronic impunity and ignored the calls of human rights defenders that has paved the way for such a serious crisis."
Amnesty International is concerned at the potential escalation of violence in coming days and will be carefully monitoring any potential protests that ensue, attacks against human rights defenders, and attacks against ordinary Haitians. The organization calls on the Haitian authorities to put human rights at the centre of their response to the political crisis.
The international community must also provide all assistance to the country to find ways to de-escalate violence and provide human rights protection, including for journalists and human rights defenders. States also have an obligation to allow those who leave the country in search of international protection to seek asylum.
Background
Protests and widespread violence have been ongoing in Haiti since at least 2019, as Amnesty International previously documented.
In this context, human rights defenders and journalists have been under increasing attack.
In July, the Committee for the Protection of Journalists condemned the killing of journalist Diego Charles. An activist, Antoinette Duclair, was also killed. In May, Amnesty International also documented the case of Milostene Castin, a defender of the rights of subsistence farmers who have suffered land seizures, displacement, and violent attacks in north-eastern Haiti.
The Observatoire Haitien des Crimes contre l'humanite (OHCCH) and Harvard Law School's International Human Rights Clinic also issued a report in April alleging complicity of the Haitian government in three massacres targeting impoverished neighbourhoods carried out between 2018 and 2020. The report points to evidence that the attacks, carried out by gangs, were supported by state actors, including President Moise, and alleges these acts could amount to crimes against humanity.
A UN report, published in January 2021, found a sharp increase in human rights violations and abuses of the right to life during the 2018 and 2019 protests and called on the authorities to address underlying concerns including "impunity, corruption, structural inequality and adequate standard of living in order to restore public confidence and prevent future unrests." Civil society organizations, including the Institute for Justice and Democracy in Haiti have repeatedly raised concerns about chronic impunity and judicial dysfunction in Haiti, including in a hearing before the Inter-American Commission on Human Rights held in December 2020.
Amnesty International is a global movement of millions of people demanding human rights for all people - no matter who they are or where they are. We are the world's largest grassroots human rights organization.
(212) 807-8400
LATEST NEWS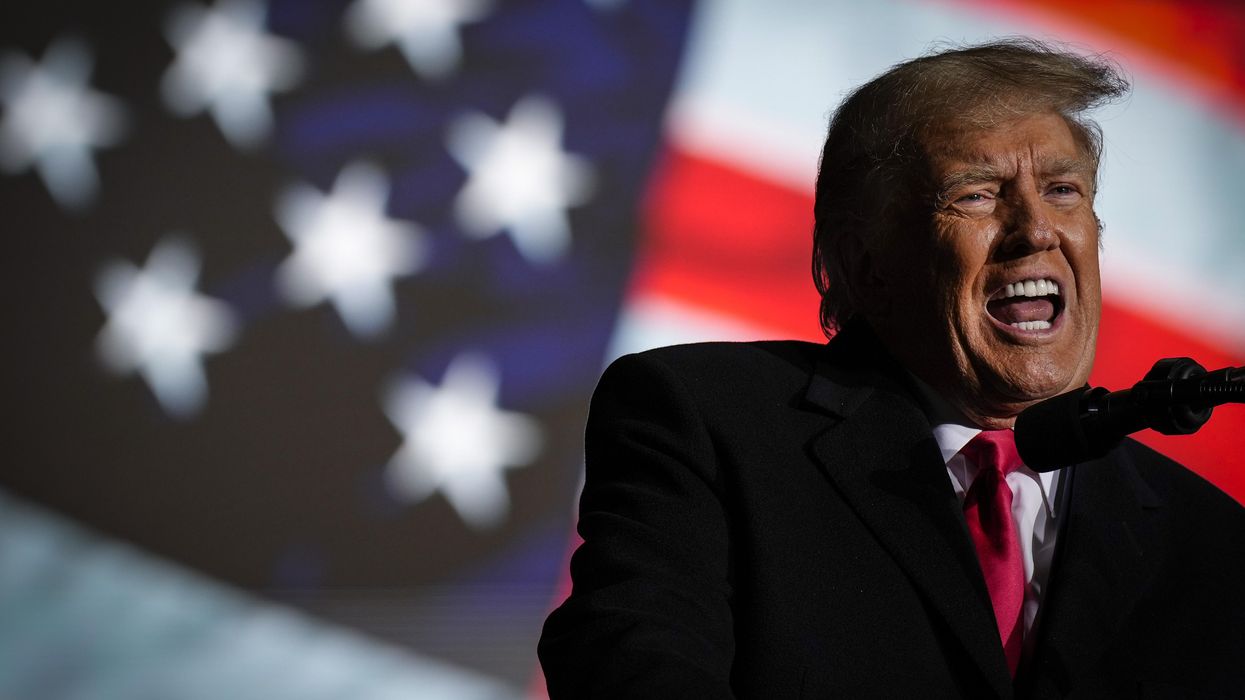 "Trump got his supporters to attack the government once," said one ethics watchdog. "He's making it clear that if he's arrested, he's going to try to do it again."
Government watchdogs on Friday said former President Donald Trump has potentially placed himself in even more legal jeopardyafter he threatened violence if he's charged in a criminal case in New York.
Shortly after midnight on Friday, Trump wrote on his social media platform, Truth Social, that potentially "catastrophic" violence would result if he is indicted by a Manhattan grand jury.
"What kind of person can charge another person, in this case a former president of the United States, who got more votes than any sitting president in history, and leading candidate (by far!) for the Republican Party nomination, with a crime, when it is known by all that NO crime has been committed, and also known that potential death and destruction in such a false charge could be catastrophic for our country?" Trump said.
He also called Manhattan Attorney General Alvin Bragg "a degenerate psychopath that truly hates the USA."

Bragg's office has presented a grand jury with evidence related to alleged hush-money payments to adult film star Stormy Daniels during the 2016 presidential campaign, years after the former president allegedly had a sexual relationship with Daniels.

Trump's former lawyer, Michael Cohen, said in 2018 that he made a $130,000 payment to Daniels. He was reimbursed in 2017 by the Trump Organization.
The former president has made several public statements about the case against him in recent days, saying last weekend that he expected to be indicted on Tuesday and calling for a "protest" in New York, and posting an image in social media on Thursday showing Trump holding a baseball bat next to Bragg's head.
His call for "death and destruction" is his most explicit statement about potential violence, said critics including government watchdog Citizens for Responsibility and Ethics in Washington (CREW).
"He's not being subtle, he's threatening prosecutors with violence... Trump got his supporters to attack the government once," said CREW, referring to Trump's encouragement of his supporters to attend the rally at the U.S. Capitol on January 6, 2021 that turned into a violent insurrection aimed at overturning his election loss. "He's making it clear that if he's arrested, he's going to try to do it again."
The group added that Trump's threats of violence "are admissible in court."

Rep. Don Beyer (D-Va.) called on Republicans to clearly "condemn and oppose" Trump's calls for violence, to avoid another violent uprising in his defense.
"Donald Trump's incitement of violence is more direct, explicit, dangerous now than it was before January 6th," said Beyer. "Republican leaders cannot ignore this or wish it away."

According toThe Washington Post, the grand jury is next scheduled to meet on Monday at the earliest.

News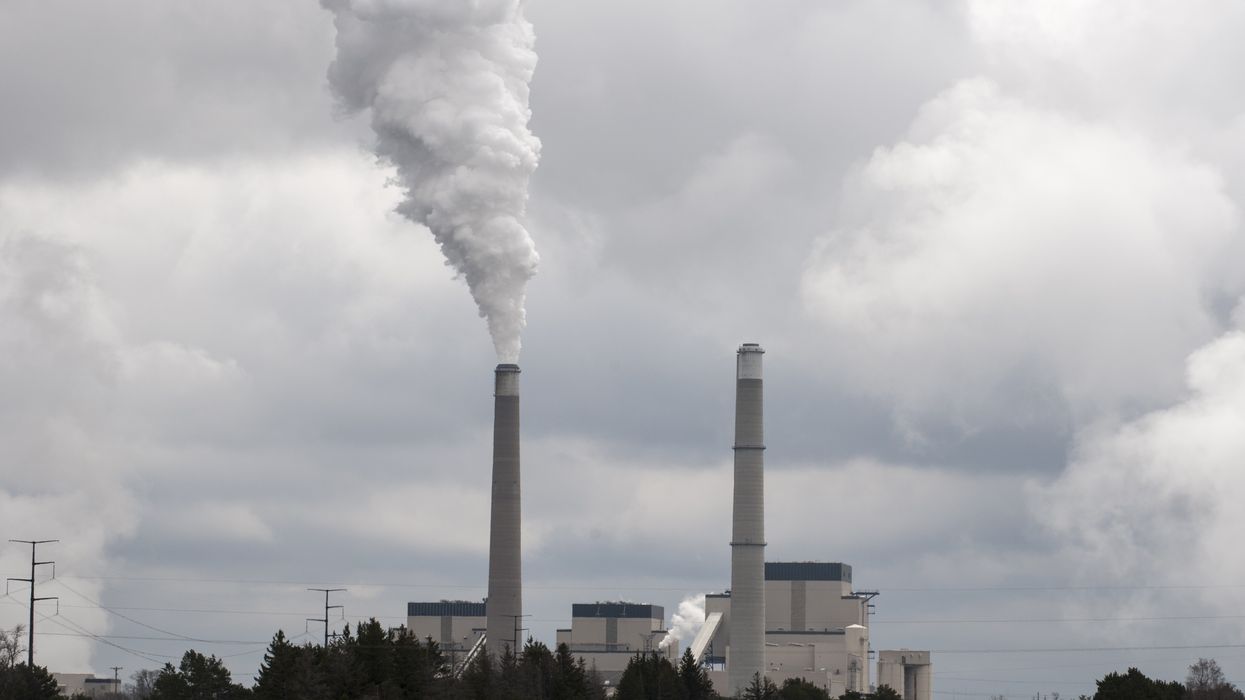 Federal regulators said they are monitoring groundwater for a radioactive compound following the leak.
The operator of a Minnesota nuclear power plant said the facility would be taken offline Friday to repair a new leak near the Mississippi River, an announcement that came a week after the company and state officials belatedly acknowledged a separate leak that occurred in November.
Xcel Energy insisted in a statement Thursday that the leak at its Monticello Nuclear Generating Plant poses "no risk to the public or the environment," but a team of federal regulators is monitoring the groundwater in the area amid concerns that radioactive materials—specifically tritium—could wind up in drinking water.
Valerie Myers, a senior health physicist with the U.S. Nuclear Regulatory Commission, told a local CBS affiliate that "there are wells between the ones that are showing elevated tritium and the Mississippi that are not showing any elevated levels."
"We are watching that because the ground flow is toward the Mississippi," added Myers.
The Associated Pressreported Friday, that "after the first leak was found in November, Xcel Energy made a short-term fix to capture water from a leaking pipe and reroute it back into the plant for re-use."
"However, monitoring equipment indicated Wednesday that a small amount of new water from the original leak had reached the groundwater," the outlet noted. "Operators discovered that, over the past two days, the temporary solution was no longer capturing all of the leaking water, Xcel Energy said."
The Minnesota Pollution Control Agency and the Minnesota Department of Health said in a statement that they "have no evidence at this point to indicate a current or imminent risk to the public and will continue to monitor groundwater samples."
"Should an imminent risk arise, we will inform the public promptly," the agencies said. "We encourage the U.S. Nuclear Regulatory Commission, which has regulatory oversight of the plant's operations, to share ongoing public communications on the leak and on mitigation efforts to help residents best understand the situation."
News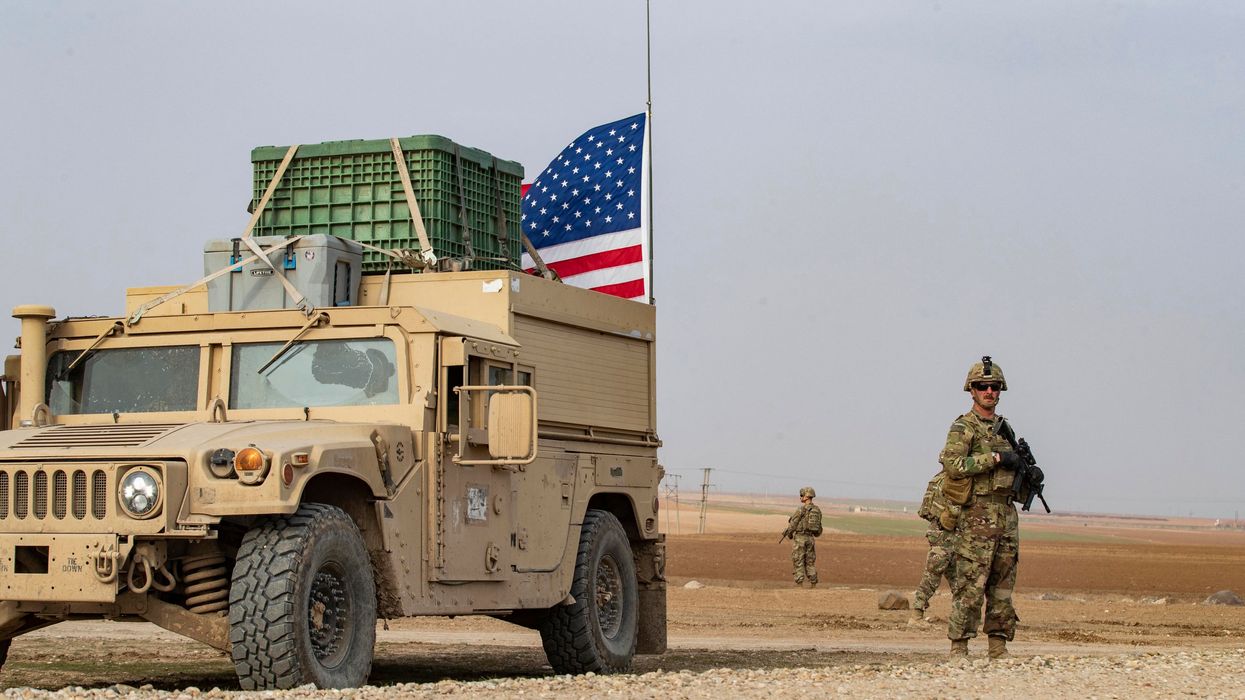 "We are at war in Syria, but American lawmakers haven't debated it and the public barely knows," said one foreign policy writer.
The U.S. launched airstrikes in Syria on Thursday after one American contractor was killed and five service members were injured in an attack by a drone that the Pentagon claims was of "Iranian origin."
The drone attack on a maintenance facility in northeast Syria and the U.S. response came two weeks after the House of Representatives voted down a bipartisan resolution that would have required President Joe Biden to withdraw all American troops from Syria within 180 days.
Around 900 U.S. troops and hundreds of contractors are currently stationed in Syria under a legal rationale that experts say is highly dubious at best.
Thursday's airstrikes in Syria were among a number of bombing campaigns that Biden has approved without congressional authorization since taking office. According toAirwars, the U.S. carried out at least 20 airstrikes in Syria in 2022.
In a statement, U.S. Defense Secretary Lloyd Austin said that "at the direction of President Biden," the Pentagon "authorized U.S. Central Command forces to conduct precision airstrikes tonight in eastern Syria against facilities used by groups affiliated with Iran's Islamic Revolutionary Guards Corps (IRGC)."
"The airstrikes were conducted in response to today's attack as well as a series of recent attacks against coalition forces in Syria by groups affiliated with the IRGC," Austin added.
The strikes, which reportedly killed at least eight people described as "pro-Iran fighters," spurred another flurry of questions about the legal authority that the Biden administration is using to maintain the presence of U.S. troops and carry out military operations in Syria.
While Austin did not specifically invoke any legal authority in his statement, he did say the U.S. airstrikes were "intended to protect and defend U.S. personnel"—an apparent reference to Article II of the Constitution.
"We are at war in Syria, but American lawmakers haven't debated it and the public barely knows," Vox foreign policy writer Jonathan Guyer tweeted late Thursday. "One of the most significant and least discussed legacies of George W. Bush's 20-year-old invasion of Iraq is the way it's led to unauthorized forever wars we scarcely discuss."

Members of Congress have previously voiced alarm over the Biden administration's reliance on Article II to carry out military operations without congressional approval, something that was also done by previous administrations.
In 2021, following two rounds of U.S. airstrikes in Syria, more than 30 House lawmakers led by Reps. Peter Defazio (D-Ore.), Nancy Mace (R-S.C.), and Jamaal Bowman (D-N.Y.) sent a letter criticizing the Biden administration's "dangerous claim that Article II of the Constitution permits you to bypass congressional authorization to perform strikes inside Syria."
The lawmakers also rebuked the administration's insistence that "the wide range of activities" it has "undertaken as part of the ongoing U.S. occupation of a large swath of Syrian territory is justified by the Authorization for Use of Military Force (AUMF) of 2001," the measure Congress passed in the wake of the September 11 attacks.
That AUMF has been used by several administrations to justify military operations in Afghanistan, Iraq, Libya, Yemen, Somalia, Syria, and other countries. Opponents of the war powers resolution aimed at withdrawing U.S. forces from Syria invoked the 2001 AUMF to justify the continued occupation.
Congress has never specifically authorized the U.S. military to combat "Iran-backed forces" in Syria.

Earlier this week, as Congress moved to repeal the separate 2002 Iraq War AUMF, Sen. Lindsey Graham (R-S.C.) attempted to pass an amendment to change the language of the authorization to greenlight operations "against Iranian-backed militias operating in Iraq."
The Graham amendment was soundly defeated, with 60 senators voting no.
This story has been updated to include data from Airwars.

News
SUPPORT OUR WORK.
We are independent, non-profit, advertising-free and 100%
reader supported.