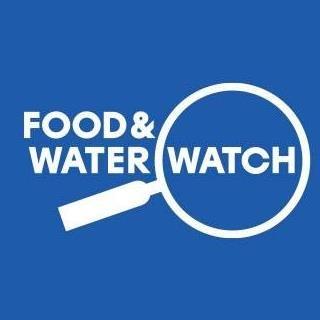 600+ Groups Urge Biden To Halt Water, Electricity, and Broadband Shutoffs Through Emergency Executive Order on Day 1
WASHINGTON
More than 600 utility-justice, environmental, racial justice, labor, and faith groups delivered a letter today to President-Elect Joe Biden and Vice President-Elect Kamala Harris urging their administration to halt utility shutoffs nationwide to protect public health.
The No Shutoffs Coalition, which has advocated for a federal moratorium on utility shutoffs since the COVID-19 crisis began, presented Biden with a draft Executive Order that would instruct the Director of the Centers for Disease Control and Prevention to use her authority under the Public Health Service Act to enact a national moratorium on residential disconnections of all water, electricity, broadband, heat and other necessary utility services for nonpayment.
The proposed order, which would also mandate safe restoration to previously disconnected homes, would last the full duration of the COVID national emergency and at least 12 months following its end.
"No American--regardless of the color of their skin, their zip code, or their income--should ever have to choose between heating their homes, keeping the lights on, the broadband they need to work or learn remotely, and putting food on the table. That's especially true in the middle of a global pandemic, where public health experts are emphasizing how important it is that each of us stay home to stay safe," said U.S. Senator Jeff Merkley. "While many states and utility companies have stepped up to do the right thing, many families are still just a missed payment away from losing critical utilities in the middle of this public health and economic emergency. For all of us to get through this together we need to have a national disconnection moratorium that ensures that no family is left behind in the patchwork of policies."
"For months I have been leading the fight in Washington to ensure that no person goes without water in their home during this pandemic and beyond, because water is life now and always," said U.S. Representative Rashida Tlaib. "We know that water and other utility shutoffs disproportionately hurt our neighbors of color, and that it's no coincidence these disparately impacted groups are also facing the worst of the COVID-19 pandemic. In order to fight both this deadly virus and deepening economic and social inequality, the Biden Administration must use its power to enact a nationwide utility shutoff moratorium and immediate water service line reconnection as soon as possible. I am also pushing for the $1.5 billion fund I created under the Emergency Water is a Human Right Act to be enacted, which assists low-income households make their water payments."
This letter follows the October call from the House Oversight's Subcommittee on Environment Chair Harley Rouda and Vice Chair Tlaib to outgoing CDC Director Robert Redfield to issue a national water shutoff moratorium. Director Redfield sent a letter to organizations to advise people who experience water shutoffs to use hand sanitizer or dirty water for handwashing. Rep. Tlaib has been advocating for a national shutoff moratorium since March and was lead sponsor of the Emergency Water Is a Human Right Act to create a $1.5 billion low-income water assistance fund with a moratorium on water and power shutoffs. Senator Merkley introduced the Senate version of the legislation and last April led a 113 Congress member letter in support of a nationwide shutoff moratorium.
The push for executive action comes after Congress's failure to enact a moratorium in the COVID relief bill passed in December, despite its inclusion in the House of Representatives' HEROES Act and broad support from Senate Democrats. While Congress did allot $6 billion in additional funding toward electricity bill relief, that funding does not meet the scale of the crisis. The late December omnibus spending bill included $638 million for a new low-income water assistance program -- far short of need.
Due to COVID-19 and record unemployment, utility shutoffs remain a severe crisis impacting millions of working American families. Black, Indigenous, and Latinx families are disproportionately impacted.
"There are few basic necessities more important than the ability to turn your lights on," said Patrisse Cullors, Co-Founder/Executive Director of the Black Lives Matter Global Network. "The fact that families during a global pandemic do not have the peace of mind to know their power won't be cut is not good enough. We need a national utility shutoff moratorium just like we need an eviction moratorium. Now more than ever, we need to keep people safe and secure in their homes."
Federal action is necessary in the absence of state protections. More than half of the U.S. population is not protected from water shutoffs. Due to the lack of comprehensive data on shutoffs, we still do not know how many households have lost water service during the pandemic. Last year, more than 600,000 customers were officially at risk of service termination or behind on their water bills in Pennsylvania, Michigan, Ohio and North Carolina. Between September and November, the country's largest private water utility, American Water, disconnected over 12,000 households, affecting an estimated 32,000 people, in just three states. Providers in Florida shut off tens of thousands of households over the summer.
"The public health crisis created by this pandemic has exacerbated long-standing racial and economic injustices," said Rianna Eckel, senior national organizer at Food & Water Watch. "A national moratorium on utility shutoffs will help protect us from a deadly pandemic, and provide emergency relief for families struggling with basic necessities. The Biden-Harris administration should take immediate action that will help working families and protect public health."
Nearly 80 million people in the U.S. do not have adequate broadband at home, and poor families and communities of color are disproportionately affected by this digital divide. Moreover, 30 percent of low-income people of color report missing an internet payment in the early months of the pandemic, while roughly half are worried about paying for upcoming internet and phone bills.
"During this pandemic, internet connectivity is a literal lifeline for families," said Dana Floberg, policy manager at Free Press Action. "But untold numbers of people are having those lifelines cut in the midst of a global health crisis because they can't afford the bills charged by extremely profitable internet providers. Blocking internet shutoffs means ensuring all families can connect to virtual learning, remote work, telehealth appointments, and critical information for participating in our democracy."
Only five states retain a moratorium on electricity shutoffs. In November last year alone, nearly 30,000 households in North Carolina had their power shut off by electricity giants Duke Energy and Dominion Energy. Similarly, nearly 40,000 households in Georgia and 35,000 households in Indiana were disconnected in the immediate aftermath of state moratia expiration.
"America's utility shutoffs crisis is a human rights crisis," said Jean Su, director of the Center for Biological Diversity's energy justice program. "Private power utilities are disconnecting thousands of families every month, while continuing to reward shareholders. President Biden must use his executive power to put working America over corporate America on his first day in office."
"For almost a year amidst a deadly pandemic, many in Congress have blocked basic utility shutoff protections, ignored the will of the people and endangered countless communities. On day one, the Biden administration must bring us closer to realizing water justice by stopping utility shut-offs and prioritizing people, not corporations," said Alissa Weinman, associate water campaign director at Corporate Accountability.
As a Senator, Harris supported a national water shutoff moratorium, co-sponsoring the Emergency Water Is a Human Right Act and co-authoring a powerful opinion piece with Dolores Huerta that called for "a national moratorium on water shutoffs and implement a water affordability program so that no one must choose between water and other necessities." Stopping utility shutoffs would have clear public health benefits: A study from Duke in June found that water and utility shutoff moratoria reduced the average growth rate of COVID by 2.6%.
Food & Water Watch mobilizes regular people to build political power to move bold and uncompromised solutions to the most pressing food, water, and climate problems of our time. We work to protect people's health, communities, and democracy from the growing destructive power of the most powerful economic interests.
(202) 683-2500
LATEST NEWS
"A true tally will probably never be known of everyone who died so Kissinger could be national security adviser," wrote journalist Spencer Ackerman.
Henry Kissinger, the former diplomat whose efforts to prolong and expand the U.S. war on Southeast Asia and undermine democracy in Latin America and elsewhere took millions of lives, died Wednesday at 100 years old.
Treated like royalty in elite U.S. political circles until his death at his home in Connecticut, Kissinger—who served as secretary of state and national security adviser under Nixon and Ford—never faced justice for the secretive carpet bombing of Cambodia that he helped orchestrate, the overthrow of Chile's democratically elected president, or the murderous "dirty war" in Argentina that killed tens of thousands.
The scope of his crimes was so vast that he had to watch where he traveled, lest he be detained to face questioning for his role in assassinations, massacres, and violent military coups whose reverberations are still felt in the present.
"The covert justifications for illegally bombing Cambodia became the framework for the justifications of drone strikes and forever war. It's a perfect expression of American militarism's unbroken circle," historian Greg Grandin, author of "Kissinger's Shadow," toldThe Intercept earlier this year. Grandin has estimated that Kissinger was responsible for at least 3 million deaths.
Observers of Kissinger's impact have said it's difficult to convey the true extent of the destruction he inflicted across the globe.
In his obituary of Kissinger for Rolling Stone, journalist Spencer Ackerman wrote that "measuring purely by confirmed kills, the worst mass murderer ever executed by the United States was the white-supremacist terrorist Timothy McVeigh."
"McVeigh, who in his own psychotic way thought he was saving America, never remotely killed on the scale of Kissinger, the most revered American grand strategist of the second half of the 20th century," Ackerman continued. "Every single person who died in Vietnam between autumn 1968 and the Fall of Saigon—and all who died in Laos and Cambodia, where Nixon and Kissinger secretly expanded the war within months of taking office, as well as all who died in the aftermath, like the Cambodian genocide their destabilization set into motion—died because of Henry Kissinger."
"We will never know what might have been, the question Kissinger's apologists, and those in the U.S. foreign policy elite who imagine themselves standing in Kissinger's shoes, insist upon when explaining away his crimes," he added. "We can only know what actually happened. What actually happened was that Kissinger materially sabotaged the only chance for an end to the war in 1968 as a hedged bet to ensure he would achieve power in Nixon's administration or Humphrey's. A true tally will probably never be known of everyone who died so Kissinger could be national security adviser."
News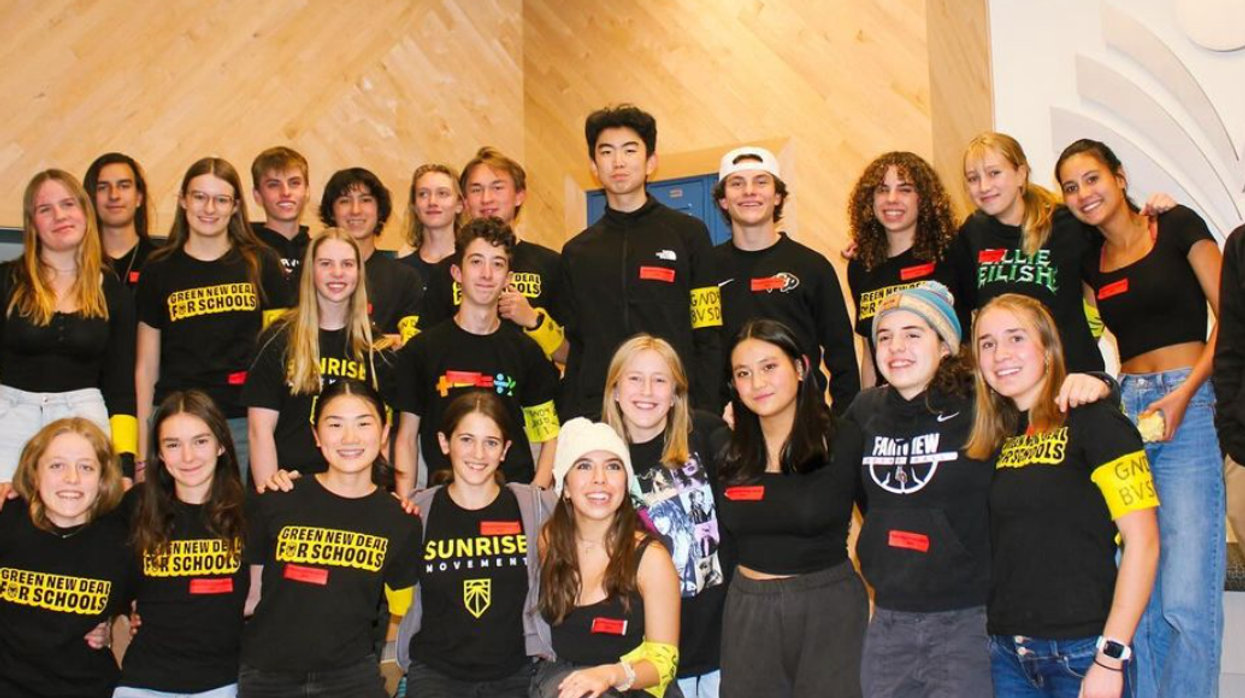 "This is a project of our generation, and we're not gonna stop until every school across the country has a Green New Deal and the kind of schools we deserve," said a 16-year-old student.
Youth advocates with the Green New Deal for Schools campaign notched up their first victory on Tuesday when Colorado's Boulder Valley School District Board of Trustees unanimously approved a resolution drafted by students at Fairview High School.
"This is a project of our generation, and we're not gonna stop until every school across the country has a Green New Deal and the kind of schools we deserve," said 16-year-old Emma Weber, a student leader in the district. "The Green New Deal for Schools is the kind of action and urgency that we need in order to address the climate crisis and prepare students to live with the realities of it."
The Daily Camerareported that the board's president, Kathy Gebhardt, "urged the students to take their advocacy beyond Boulder Valley to local governments and the state Legislature, saying most school districts in the state are struggling to pay teachers and don't have the resources to add solar panels or buy electric buses."

Colorado Public Radio on Tuesday laid out the long history of such policies in the district, which serves over 30,000 students:
Resolutions on the environment go back to 1978. In 2009, BVSD created a sustainability action plan, with updates in later years with a long-term goal of reducing greenhouse gases by 80% and also committed to a goal of zero net energy by 2050. It was one of the first school districts in the nation to make such a commitment.

As a part of its efforts to track carbon and lower emissions, the district has increased the number of buildings with renewable energy, purchased 19 electric buses, reduced greenhouse gas emissions by a quarter, reduced water consumption by 11% in three years, and hit a target of diverting 50% of waste from landfills. BVSD has already become a leader in providing locally sourced lunch to students.
"The students' resolution asks the district to continue and amplify efforts toward reducing carbon emissions, asking for all school buildings and buses to run on renewable energy," CPR added. "By 2026, they want a comprehensive curriculum for all students in all grades to develop sustainability knowledge and behaviors, including information on how climate change affects communities differently."
The Sunrise Movement—which is behind the national Green New Deal for Schools campaign—said on social media that the resolution also commits the district to "pathways to green union jobs for students, and increased collaboration with local, state, and federal agencies to strengthen responses to climate disasters."

With the resolution, the board is also asking U.S. President Joe Biden—who plans to skip COP28, the United Nations climate summit beginning this week—and Congress "to support the Green New Deal for Public Schools Act, reinforcing the call for a nationwide commitment to an education that prepares our generation to navigate the realities of the climate crisis," according to Sunrise.

Spearheaded by U.S. Sen. Ed Markey (D-Mass.) and Rep. Jamaal Bowman (D-N.Y.), a former educator and principal, the legislation would invest $1.6 trillion to transform the country's education system while "creating 1.3 million jobs and eliminating 78 million metric tons of carbon emissions" over a decade.

While the win in Colorado was a first for the campaign, Sunrise and students across the United States are pushing for more. The group noted Wednesday that young people in dozens of districts—from Bozeman, Montana to Philadelphia, Pennsylvania—have recently testified at school board meetings and attended daylong trainings in cities including Chicago, Illinois; Detroit, Michigan; and Washington D.C.
"Shoutout to the incredible students and their tireless advocacy that led to the Green New Deal for Schools resolution, which passed the Boulder Valley school board this week!" Bowman said Wednesday on social media. "Thank you for your incredible work. Now let's make this happen everywhere!"
News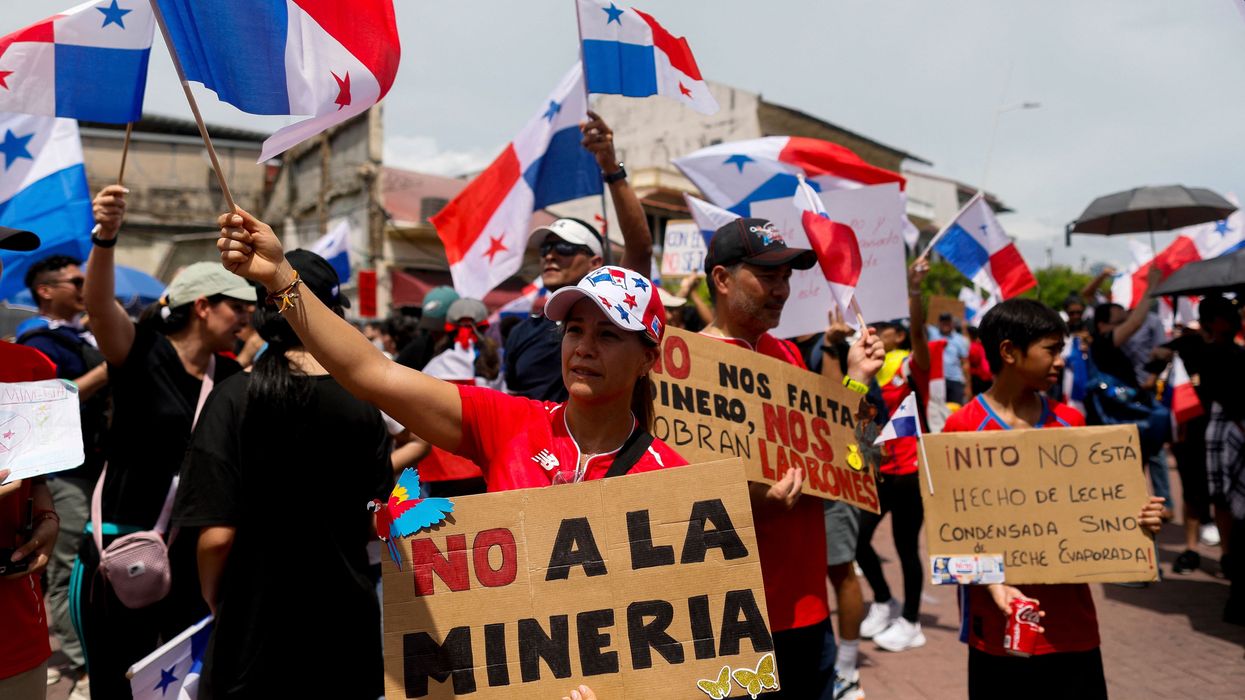 "The people have spoken and expressed that they don't want more mines, that they want sustainable economic development, and have no intention of destroying the country for profit," said one campaigner.
Indigenous and environmental campaigners this week hailed a landmark win for the Rights of Nature movement, the Panamanian Supreme Court's unanimous ruling that the contract for the Cobré mineral mine—one of the world's largest—is unconstitutional and must be shut down.
The November 24 ruling against Minera Panamá, a subsidiary of the Canadian company First Quantum Minerals, followed weeks of nationwide protests against the open-pit mine, which began operations in 2019 and where mainly copper, but also gold, silver, and molybdenum, are extracted. Opponents say the mine threatens area water supplies. A gunman shot and killed two people at a protest against the mine earlier this month.
Last year, the Cobré mine produced over 86,000 tons of copper, approximately 1% of the world's total production, 5% of Panama's gross domestic product, and 75% of the Central American country's export revenue. More than 2% of Panama's workforce is employed at the mine.
Cobré—which is located in a biodiverse area on Panama's Caribbean coast—will now shut down as a result of the ruling.

"The Panamanian people have spoken," Kherson Ruiz, executive director of the London-based Sustainable Development Foundation, toldMongabay. "The people have spoken and expressed that they don't want more mines, that they want sustainable economic development and have no intention of destroying the country for profit."
Referring to his introduction of Panama's Rights of Nature law, Juan Diego Vásquez Gutiérrez, an independent—and, at age 27, the youngest—member of Panama's National Assembly, said Wednesday that "I am very happy to have been part of a fundamental legal instrument to end the metal mining industry in the country."
"This is one of many tangible effects that we must repeat in defense of the environment thanks to legislation like this," Vásquez added.

Rengifo Navas Revilla, secretary of the National Coordinator of Indigenous Peoples of Panama, said in a statement that "when all this nature is contaminated, we all die."
"Even the planet itself, even Mother Earth herself, dies," he added. "This is the principle that has been instilled in us and that is why we continue to fight."
Since Ecuador became the first country to constitutionally enshrine the Rights of Nature in 2008, more than 30 nations have taken similar actions to protect their environment.
The advocacy groups Leatherback Project and Earth Law Center noted Wednesday that the Panamanian ruling "comes after a similar blocking of a copper mine earlier this year in Ecuador, where a provincial court ruled a mining project violated the constitutional Rights of Nature in the Intag Valley of the tropical Andes."
Constanza Prieto Figelist, Latin America legal director at Earth Law Center—which provided input and expertise on the Rights of Nature as the law was being drafted—said of the Panama ruling that "this case demonstrates that under a Rights of Nature framework, governments must give stronger consideration to the health and intrinsic value of nature when overseeing mining and other activities, elevating the interests of species and ecosystems to a higher status alongside human interests."
"The case also shows that the Rights of Nature can be an effective tool to protect the environment where traditional laws might fall short," she added. "We hope this will inspire other governments to give nature a formal voice and rights in the legal system, as Panama did."
News