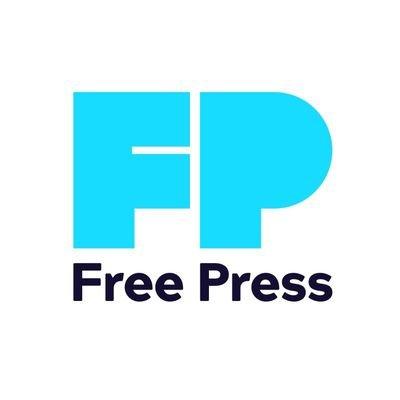 For Immediate Release
Contact:
Timothy Karr, 201-533-8838
More Than 40 Racial-Justice and Civil-Liberties Groups Call on DHS to Release Inflammatory 'Race Paper'
On Wednesday, more than 40 racial-justice and civil-liberties groups delivered a letter urging the Department of Homeland Security (DHS) to release an unredacted version of a memo referred to as the "Race Paper." According to DHS, the memo allegedly covers efforts by U.S. authorities to monitor domestic terrorism driven by race-related "extremist" ideologies.
WASHINGTON
On Wednesday, more than 40 racial-justice and civil-liberties groups delivered a letter urging the Department of Homeland Security (DHS) to release an unredacted version of a memo referred to as the "Race Paper." According to DHS, the memo allegedly covers efforts by U.S. authorities to monitor domestic terrorism driven by race-related "extremist" ideologies.
The FBI came under heavy criticism in 2017 for creating the designation "Black Identity Extremist" as a discriminatory measure to target racial-justice advocates for surveillance and prosecution. Similarly, the DHS memo appears to wrongly characterize peaceful, anti-racist groups carrying out protests as worthy of invasive and persistent surveillance.
"We are concerned that biases and inaccuracies reflected in the 'Race Paper' could result in unconstitutional law enforcement activities throughout the country that disproportionately impact activists, protesters, and communities of color," reads the letter. The signers include 18 Million Rising, the American Civil Liberties Union, the Brennan Center for Justice, the Center for Media Justice, Color Of Change, Free Press, the Muslim Justice League, the NAACP, the National Lawyers Guild, Project Censored, the Center on Privacy and Technology at Georgetown Law and the Southern Poverty Law Center.
The Race Paper's existence came to light following a 2016 Freedom of Information Act (FOIA) request by Color Of Change. However, DHS redacted the entire document. Subsequent requests revealed that the document was intended to address the alleged co-opting of peaceful racial-justice protests by violent, race-related ideologues. But as the letter explains, "there is no evidence that Black racial justice and anti-police brutality activism has been co-opted in such a manner."
The full letter to DHS is available here.
Free Press Government Relations Director Sandra Fulton made the following statement:
"There is zero evidence that Black activist movements fighting for racial justice and against police brutality have been co-opted by violent terrorists. Yet DHS has constructed a surveillance regime based on this unproven theory that improperly targets Black people's constitutionally protected speech and associations. And now the agency is refusing to provide more information about its dishonest and discriminatory tactics.
"Withholding these documents only fuels public distrust of DHS while fanning the flames of racism in our society. Given our country's long history of discriminatory policing, the content of this potentially inflammatory document should not remain hidden from public view."
Free Press was created to give people a voice in the crucial decisions that shape our media. We believe that positive social change, racial justice and meaningful engagement in public life require equitable access to technology, diverse and independent ownership of media platforms, and journalism that holds leaders accountable and tells people what's actually happening in their communities.
(202) 265-1490
LATEST NEWS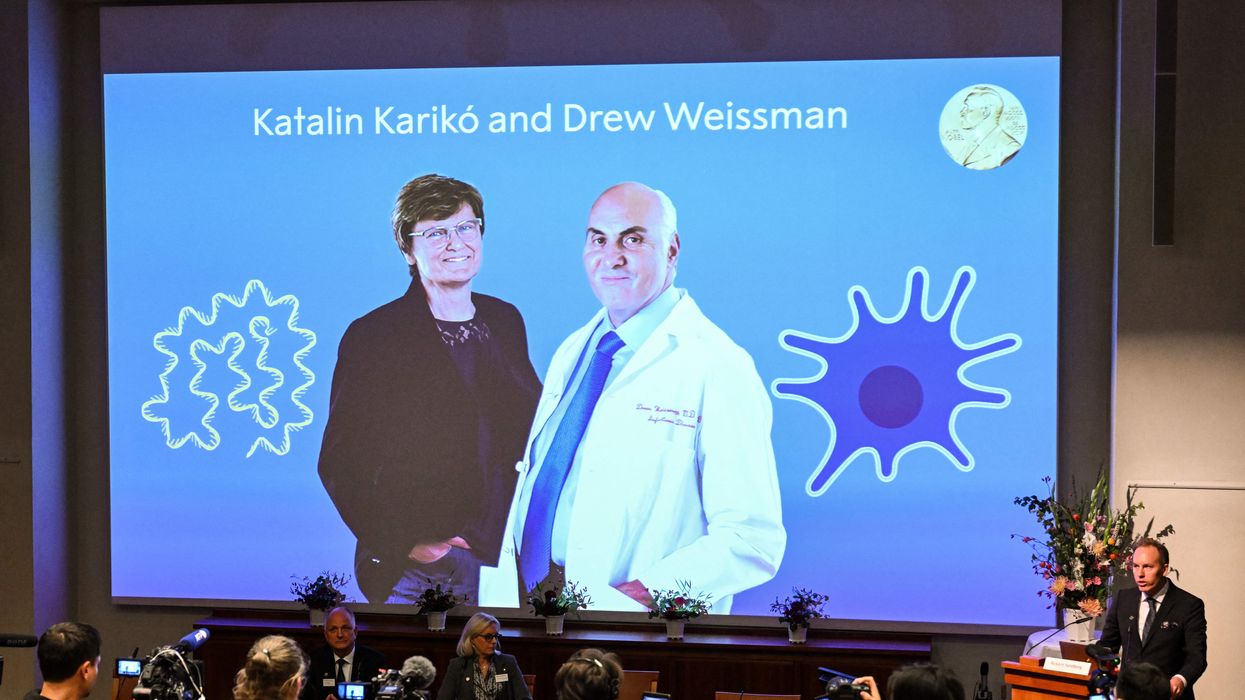 "Public funding delivers incredible medical advances and that should be a priority for all countries, but pharmaceutical companies cannot be trusted to share technology with the world."
Scientists Katalin Karikó and Drew Weissman were awarded the Nobel Prize in Physiology or Medicine on Monday for research that paved the way for the messenger RNA vaccines against Covid-19—critical work that, as campaigners quickly pointed out, benefited from substantial U.S. government funding.
Dr. Mohga Kamal-Yanni, policy co-lead for the People's Vaccine Alliance, said in a statement that "this award challenges the claim that it was solely big pharmaceutical companies who saved the world from Covid-19."
"Just like the Oxford-AstraZeneca vaccine, Karikó and Weissman's groundbreaking work on mRNA vaccines received a huge amount of public funding," said Kamal-Yanni. "Pharmaceutical companies have refused to share mRNA technologies with developers and researchers in developing countries."
The Nobel Prize committee credited Karikó and Weissman with fundamentally changing "our understanding of how mRNA interacts with our immune system."
"The laureates contributed to the unprecedented rate of vaccine development during one of the greatest threats to human health in modern times," the committee said.
As The Washington Postsummarized, the pair "discovered how to chemically tweak messenger RNA, turning basic biology into a technology ready to change the world when the pandemic struck. Their discovery is incorporated into the coronavirus vaccines made by Moderna and Pfizer and its German partner, BioNTech, which have now been given billions of times."
But the Post and other major outlets covering Karikó and Weissman's Nobel prize-winning contributions did not emphasize—or even mention—that some of the scientists' work was funded by the National Institutes of Health. Karikó and Weissman patented their findings in 2006 and later licensed the patents to Moderna and BioNTech, Pfizer's coronavirus vaccine partner.
According to an analysis by Knowledge Ecology International (KEI), Weissman "appears as the principal investigator on a total of 42 projects funded by the National Institutes of Health (NIH) between 1998 and 2020, representing $18,323,060 in costs."
"Karikó was the principal investigator of four projects funded by the NIH between 2007 and 2011, totaling $1,234,462 in costs," KEI observed. "In other words, the United States government funded and has certain rights over at least some of the foundational Karikó and Weissman patents directed to mRNA discoveries."
"As governments discuss how to prepare for the next pandemic, they should learn from the story of mRNA."
Throughout the pandemic and into the present, vaccine makers such as Pfizer and Moderna have opposed global calls to share their vaccine recipes and technology with the world, fiercely clinging to their monopoly control over production and using that control to force governments into one-sided contracts favorable to the pharmaceutical industry—even though their vaccines were developed with massive public support.
A study published in The BMJ earlier this year estimated that the U.S. government pumped nearly $32 billion into the development, production, and purchase of mRNA coronavirus vaccines.

The Biden administration, meanwhile, has declined to use its ownership of key patents or the leverage provided by public funding to force pharmaceutical companies to do everything they can to ensure the equitable distribution of lifesaving vaccine technology.
Kamal-Yanni of the People's Vaccine Alliance said Monday that "fortunately, Weissman is helping a WHO-backed mRNA program which aims to develop mRNA technology in lower-income countries, even while pharmaceutical companies refuse to share their know-how."
"As governments discuss how to prepare for the next pandemic, they should learn from the story of mRNA," said Kamal-Yanni. "Public funding delivers incredible medical advances and that should be a priority for all countries, but pharmaceutical companies cannot be trusted to share technology with the world."
Peter Maybarduk, director of the Access to Medicines program at Public Citizen, echoed that message, saying in a statement that "today's Nobel must ring as a call for equity and health justice, and a call to change a massively unjust pharmaceutical industry."
"Moderna, Pfizer, and BioNTech still largely control the available vaccines and in some countries have significantly increased their price, despite the billions in public funding on which the vaccines rely," said Maybarduk. "By supporting initiatives to share science and technology, and by funding vaccine infrastructure, governments can help blunt the effects of disease, and bring a coda of justice to a terribly unjust time."
This story has been updated to include a statement from Public Citizen.

News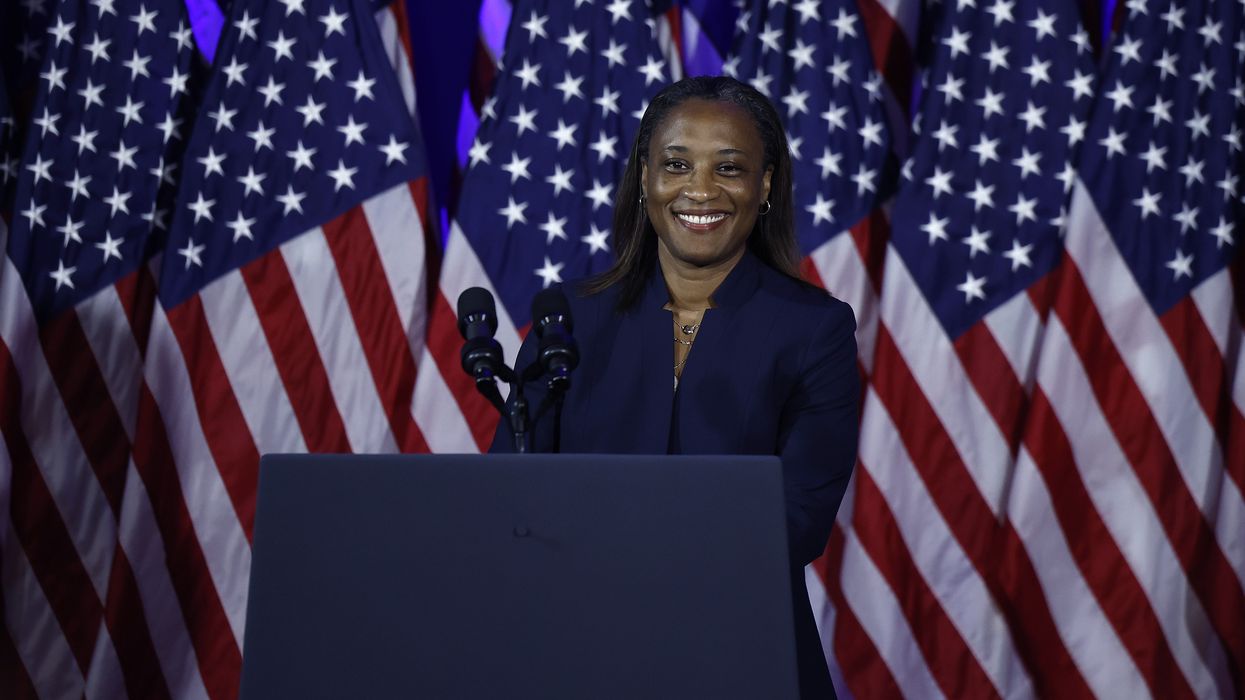 Butler previously served as the head of a major SEIU local. But she also represented Uber as it fought efforts to classify drivers as employees.
California Gov. Gavin Newsom announced late Sunday that he will appoint Laphonza Butler, president of the Democratic Party-aligned reproductive rights group EMILY's List, to fill the U.S. Senate seat left vacant by the death of long-serving Sen. Dianne Feinstein last week.

Newsom's selection rebuffs calls from progressives and some Democratic lawmakers—including the head of the Congressional Black Caucus—to nominate Rep. Barbara Lee (D-Calif.) to fill the vacancy. Lee is one of three prominent Democrats running for Feinstein's seat in 2024.
Feinstein had planned to step down at the end of her term in January 2025.
Newsom pledged to fill any early vacancy with a Black woman, but he signaled last month that it would not be Lee, who is running against Reps. Katie Porter (D-Calif.) and Adam Schiff (D-Calif.).
"I don't want to get involved in the primary," Newsom told NBC, stressing that his selection would be an interim pick. "It would be completely unfair to the Democrats that have worked their tail off. That primary is just a matter of months away. I don't want to tip the balance of that."
In a statement late Sunday, Newsom said that "as we mourn the enormous loss of Senator Feinstein, the very freedoms she fought for—reproductive freedom, equal protection, and safety from gun violence—have never been under greater assault. Laphonza will carry the baton left by Senator Feinstein, continue to break glass ceilings, and fight for all Californians in Washington, D.C."
"An advocate for women and girls, a second-generation fighter for working people, and a trusted adviser to Vice President [Kamala] Harris," Newsom added, "Laphonza Butler represents the best of California, and she'll represent us proudly in the United States Senate."
Shortly following news of the governor's decision, journalists noticed that EMILY's List removed the final line of Butler's bio that said she lives in Maryland with her partner and daughter. Newsom's office confirmed to California reporter Ashley Zavala that Butler moved to the Washington, D.C. area for her role at EMILY's List but owns a home in California, and will reregister to vote in the state before she is sworn in.

Prior to her stint at EMILY's List, which works to elect pro-choice Democrats, Butler served as president of Service Employees International Union (SEIU) Local 2015, the nation's largest home care and nursing home workers union.

But CalMattersnoted Sunday that "despite her previous career, organized labor is likely to split on Butler."
"Many felt betrayed when she represented Uber in 2019 as the company tried to broker a deal that would avoid classifying their drivers as employees," the outlet reported.
Butler also worked as director of public policy for Airbnb.
Politicoreported that "Newsom is making his appointment without putting limitations or preconditions on his pick running for the seat in 2024. That means Butler could decide to join the sprawling and competitive field of Democratic contenders seeking to succeed Feinstein, with special elections now layered on top of the March primary and November runoff."
In a letter to Newsom earlier Sunday, Congressional Black Caucus Chair Steven Horsford (D-Nev.) urged Newsom to appoint Lee to fill the vacant U.S. Senate seat, arguing that her "unparalleled legislative record, longstanding leadership in the Democratic Party, and deep commitment to justice and equality cannot be equaled."
"Barbara Lee has diagnosed a sickness in this country: greed," Horsford wrote. "And, as a former mental health professional, she has a solution: eradicate poverty, exterminate corporate welfare, and end austerity for working families. She is the only person with the courage, vision, and record to eradicate poverty, face down the fossil fuel industry, defend our democracy, and tirelessly advance the progressive agenda."

Lee, for her part, wrote in a social media post that she looks forward to working with Butler to "deliver for the Golden State."
"I am singularly focused on winning my campaign for Senate," Lee wrote. "CA deserves an experienced senator who will deliver on progressive priorities. That's exactly what I'm running to do."
News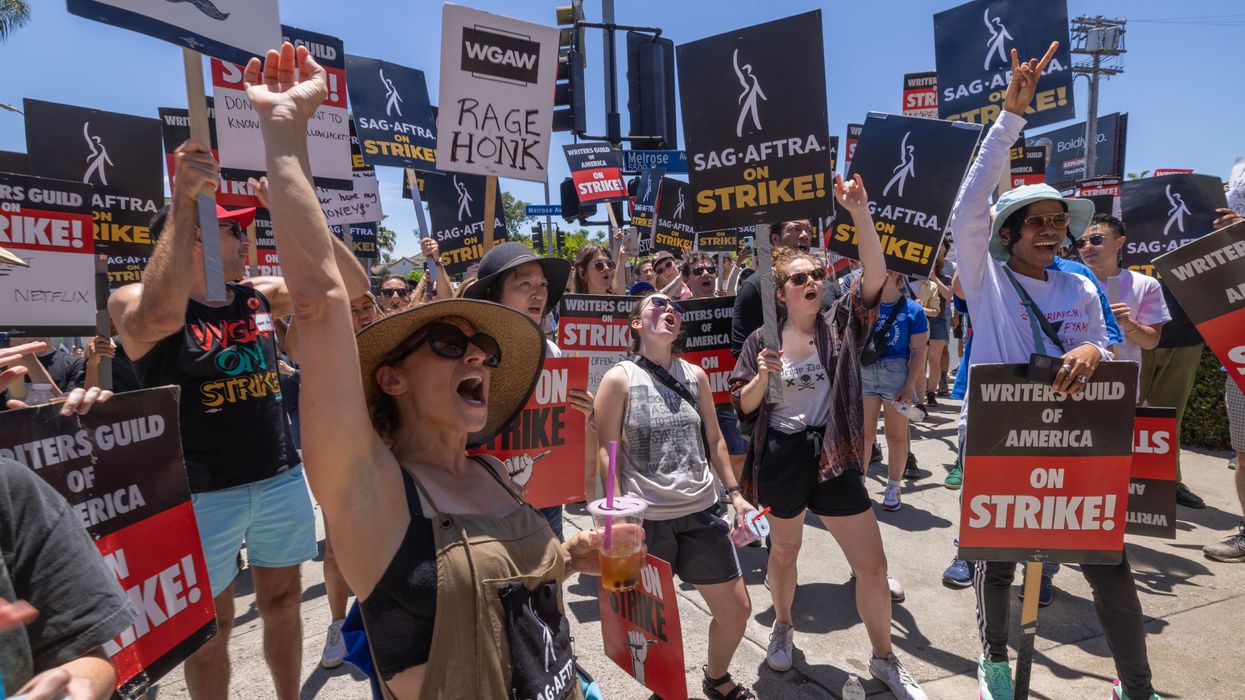 The California governor on Saturday rejected bills that would have given unemployment insurance to striking workers and OSHA protections to domestic employees.
California Gov. Gavin Newsom vetoed too important pieces of labor rights' legislation on Saturday: one that would have given unemployment insurance to striking workers and another that would have extended protections to domestic employees.
Newsom's vetoes come as both California and the nation have seen a number of high profile strikes this year, including by Hollywood writers and actors.
"This veto tips the scales further in favor of corporations and CEOs and punishes workers who exercise their fundamental right to strike," California Labor Federation leader Lorena Gonzalez Fletcher said in a statement. "At a time when public support of unions and strikes are at an all-time high, this veto is out-of-step with American values."
Senate Bill 799, which passed in September, would have offered unemployment insurance to workers on strike for 14 days or more. It came while both the Screen Actors Guild-American Federation of Television and Radio Artists (SAG-AFTRA) and the Writers Guild of America (WGA) were out on strike in the first writer and actor double-feature work stoppage in 60 years.
In a statement, Newsom said he was vetoing the bill for economic reasons, arguing that the state's unemployment insurance had been governed by the same financial structure since the 1980s, was "vulnerable to insolvency," and already expected to be almost $20 billion in debt by the end of the year.
"Now is not the time to increase costs or incur this sizable debt," Newsom said.
However, The Sacramento Beepointed out that Newsom's veto might have been made politically easier by the fact that the WGA ended its strike Wednesday after reaching a tentative deal with the studios.
Democratic State Sen. Anthony Portantino, who introduced the bill, said he thought the summer's labor actions only showed how necessary the bill was.
"I am disappointed in the Governor's veto," he tweeted. But he said the fight wasn't over.
"The need continues and so will efforts to make this law in CA," he said.
Also on Saturday, Newsom delivered another blow to the state labor movement when he vetoed SB 686 to give domestic workers protections under the state's Occupational Safety and Health Administration (OSHA).
"I'm deeply disappointed that the governor doesn't recognize the inherent worth and dignity of those women who care for our homes and families by vetoeing SB 686," tweeted the bill's author Sen. María Elena Durazo. "That measure would've insured that domestic workers have the same occupational health and safety protections as others."
This is the second time that Newsom has vetoed a Durazo bill along similar lines, the Los Angeles Timesreported. The last was in 2020.
Newsom argued then and now that it is not possible to regulate private homes like businesses. For example, the bill would have required homes that asked cleaners to use bleach to provide eyewash stations.
"I am particularly concerned given that approximately 44% of the households that employ domestic workers are low-income themselves, that this bill creates severe cost burdens and penalties for many people who cannot afford them," he wrote in his veto message.
The bill was backed by the California Domestic Workers Coalition and immigrant rights groups like the Instituto de Education Popular del Sur de California.
Nancy Zuniga, a program manager for that group and a supporter of the bill, said she was inspired by her mother who is still cleaning homes at 63, though Zuniga hopes she can retire.
"If we don't protect domestic workers, what condition will she be in when she reaches that moment?" she asked the LA Times. "A lot of them will do this until they pass."
According to a 2020 report from the University of California, Los Angeles, 85% of domestic workers live with muscular and skeletal injuries.
News
Independent, nonprofit journalism needs your help.
Please Pitch In
Today!