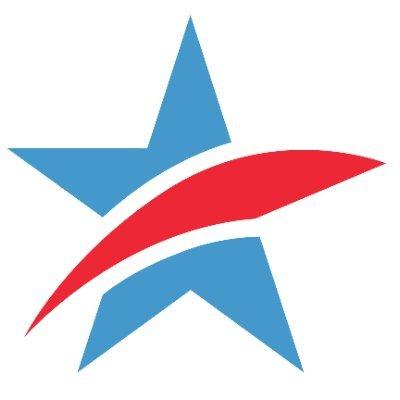 For Immediate Release
December, 10 2012, 10:14am EDT
Contact:
David Vance,,dvance@commoncause.org
Monday Hearing Set on Challenge to Senate Filibuster
Historic Case Tests Whether Constitution Can Be Thwarted by Senate Rules
WASHINGTON
With the U.S. Senate paralyzed by continuing abuse of its 60-vote rule to end filibusters, a federal judge will hear arguments next week on a Common Cause lawsuit that seeks to have the rule declared unconstitutional and void.
Coming just a few weeks before a new Congress convenes and President Obama is inaugurated for a second term,Common Cause et al. v. Biden et al.asks the third branch of government, the judiciary, to enforce the Constitution, uphold the principle of majority rule, and permit the legislative and executive branches to function as the nation's framers intended.
WHAT: Federal court hearing in Common Cause et.al v Biden et.al.
WHEN: Monday, Dec. 10, 9:30 a.m., followed by 11:30 am press conference at court
WHERE: U.S. District Court for the District of Columbia, 333 Constitution Ave. NWm Washington, D.C., Courtroom 24A, 4thfloor; Judge Emmett Sullivan presiding
A press conference outside the main entrance to the courthouse on Constitution Avenue will begin after the conclusion of the hearing - approximately 11:30 a.m. Plaintiffs in the case, including U.S. Reps. John Lewis (D-GA), Mike Michaud (D-MN), Keith Ellison (D-MN), and Hank Johnson (D-GA), have been invited to speak, along with Common Cause President Bob Edgar.
BACKGROUND: Common Cause, four members of the House of Representatives, and three young professionals who live in the U.S. but were born overseas and are being denied a path to American citizenship by repeated Senate filibusters of the DREAM Act, filed suit last May to have the filibuster (Senate Rule XXII) declared unconstitutional.
The plaintiffs argue that the filibuster rule is an accident of history, not included in the Constitution and never contemplated by its drafters. The rule has effectively created a supermajority requirement - 60 of 100 senators - for the consideration and passage of any legislation and violates the constitutional principle of majority rule.
The hearing before U.S. District Judge Emmett Sullivan is on a Senate motion to dismiss the suit. It is expected to last about an hour.
The Senate is under increasing pressure to reform the filibuster and Majority Leader Harry Reid has promised action when a new Congress convenes next month. The outcome is far from certain however, as opponents of reform have promised a filibuster on any rule change, effectively using the filibuster to preserve the filibuster. The continuing deadlock leaves court action as the only viable alternative for restoring the principle of majority rule and permitting the Senate to function.
Common Cause is a nonpartisan, grassroots organization dedicated to upholding the core values of American democracy. We work to create open, honest, and accountable government that serves the public interest; promote equal rights, opportunity, and representation for all; and empower all people to make their voices heard in the political process.
(202) 833-1200
LATEST NEWS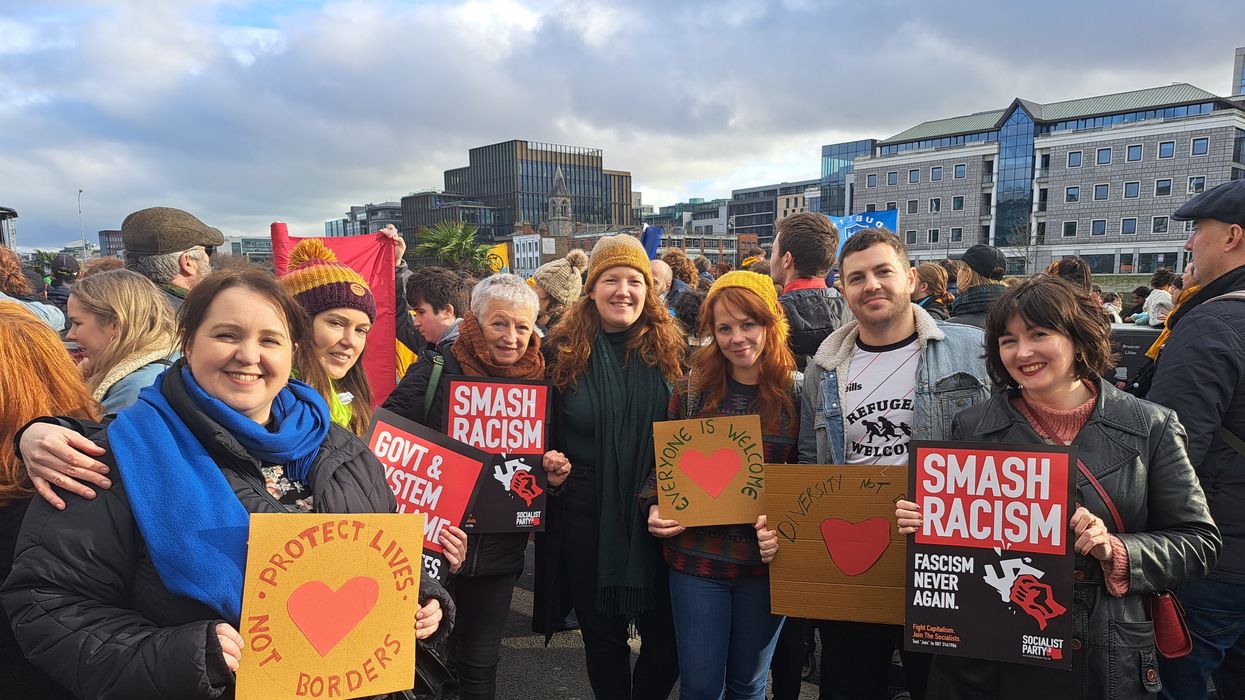 "There are enough resources in this country for everyone to have a decent home, job, and services and welcome refugees," said one progressive lawmaker.
Demanding an "Ireland for All," tens of thousands of Irish people on Saturday marched through Dublin to make clear their opposition to recent violent attacks on migrants and rallies claiming the country "is full" and can't accept refugees.
Carrying signs reading, "Protect Lives, Not Borders" and "Everyone Is Welcome," the demonstrators on Saturday called on the federal and city government to ensure there is enough housing for everyone and to address the cost-of-living crisis—which advocates said the far-right is exploiting to drum up anti-immigration sentiment.
A rise in racism across Ireland "has been deliberately been stoked up by organizers of the far-right," Bríd Smith of the ecosocialist group People Before Profit told The Independent. "We had [cost-of-living] crises long before refugees came, long before the Ukrainian war."
The rally was organized by the rights coalition Le Cheile, along with groups including United Against Racism, National Women's Council of Ireland, the Irish Congress of Trade Unions, and the Union of Students Ireland.
\u201cSo powerful to see the thousands out in force to send a message of solidarity \u270a\u270a\u270a\u270a #IrelandForAll #RefugeesWelcome #Ireland4All\u201d

— Amnesty Ireland (@Amnesty Ireland) 1676732455
Many participants spoke out about the need for public and affordable housing, which they said should be prioritized over expensive new developments.
"All around the city we see cranes building more offices, hotels, and flash apartments for rental only as our government welcomes vulture and hedge fund capitalists into Ireland," said musician Christy Moore. "What we need is social housing."
Housing and rental prices have more than doubled in the past decade in Ireland. A poll commissioned last month by Aldi Ireland found that 77% of people in the country are concerned about affording essentials as the price of food, electricity, and fuel skyrocket.
Late last month, a group of Irish men attacked an encampment inhabited by several migrants from India, Croatia, Hungary, Poland, and Scotland. They descended on the camp with baseball bats, sticks, and dogs and shouted, "Get out... Pack up and get out now."
Also in January, the far-right applauded rallies that broke out in Dublin and surrounding towns, with attendees declaring Ireland is "for the Irish."
Paul Murphy, a People Before Profit-Solidarity politician who represents Dublin South West, called Saturday's rally "a powerful response to the attempts to spread division and hate."
\u201cWhat a powerful response to the attempts to spread division and hate.\n\nThere are enough resources in this country for everyone to have a decent home, job and services and welcome refugees. We need to unite against those who currently hoard that wealth. \n\n#IrelandForAll\u201d

— Paul Murphy \ud83c\udff3\ufe0f\u200d\u26a7\ufe0f (@Paul Murphy \ud83c\udff3\ufe0f\u200d\u26a7\ufe0f) 1676728112
"There are enough resources in this country for everyone to have a decent home, job, and services and welcome refugees," said Murphy. "We need to unite against those who currently hoard that wealth."

News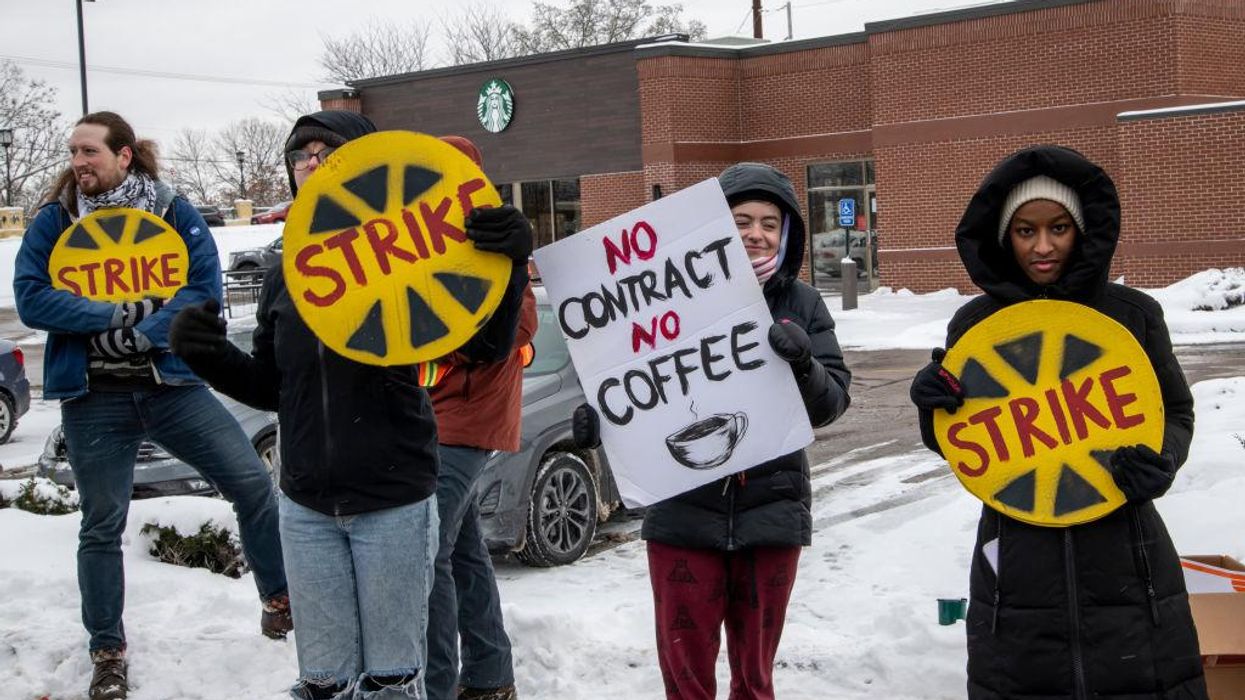 "Starbucks continues to violate the law in egregious ways, thus requiring a nationwide cease and desist order," said the general counsel for the National Labor Relations Board.
A federal judge issued a nationwide order late Friday barring Starbucks from firing union organizers—a ruling that affirmed a long-established law which workers say the coffee chain has violated hundreds of times since unionizing efforts were first launched in Buffalo, New York in 2021.
U.S. District Judge Mark Goldsmith ruled in Michigan that former shift supervisor Hannah Whitbeck must be reinstated in her position, which she was fired from in April 2022.
Whitbeck and National Labor Relations Board (NLRB) Detroit Regional Director Elizabeth Kerwin argued that she had been fired because of her involvement in union organizing at the store where she worked in Ann Arbor—one of 366 Starbucks stores across the U.S. where employees have organized to create bargaining units. Nearly 300 stores have won union elections so far.
Starbucks Workers United, the employees' union, has accused the company of firing more than 200 employees in illegal retaliation for organizing.
The company claimed Whitbeck was fired for leaving 20 to 30 minutes early a single time without finding someone to fill in for her, but Kerwin argued that would have been a violation of Starbucks' own policy of issuing a warning for such an incident. Kerwin also noted that Starbucks was aware Whitbeck was involved in unionization efforts.
Jennifer Abruzzo, general counsel for the NLRB, said the nationwide order was significant.
"The district court's ruling confirms that Starbucks continues to violate the law in egregious ways, thus requiring a nationwide cease and desist order," Abruzzo toldBloomberg.
The NLRB has issued 75 complaints against Starbucks for unfair labor practices, including intimidating and retaliating against workers who are organizing.

"Firing workers for organizing is already illegal, of course," said Starbucks Workers United, the employees' union, of Goldsmith's order. "But this decision is HUGE for getting speedy justice for those retaliated against."
\u201cFiring workers for organizing is already illegal, of course. But this decision is HUGE for getting speedy justice for those retaliated against\u201d

— Starbucks Workers United (@Starbucks Workers United) 1676676620
Goldsmith ordered Starbucks to post physical copies of the order at the Ann Arbor store and to read it at a mandatory meeting. The company was given 21 days to file an affidavit declaring it had complied.
Starbucks reported a 31% annual growth in profits in 2021, the year workers began unionizing, as well as $8.1 billion just in the fourth quarter of that year. Still, the company has aggressively fought union efforts by holding captive-audience meetings with CEO Howard Schultz and threatening the rights of workers who get involved in organizing efforts. This past week, Starbucks refused to send Schultz to testify before the Senate Health, Education, Labor, and Pensions Committee on the company's conduct.
Goldsmith's ruling showed that the company "can't just fire" its way out of listening to workers, said economic justice group Fight for $15.
\u201c@NLRBGC \u201cThe District Court\u2019s ruling confirms that Starbucks continues to violate the law in egregious ways, thus requiring a nationwide cease and desist order\u201d- @NLRBGC \n\nLove to see @NLRB push back against Starbucks' intimidation tactics.\n\nUnionizing is a right!\n\n#UnionsForAll\u201d

— Fight For 15 (@Fight For 15) 1676666040
"Love to see the NLRB push back against Starbucks' intimidation tactics," said the group. "Unionizing is a right!"

News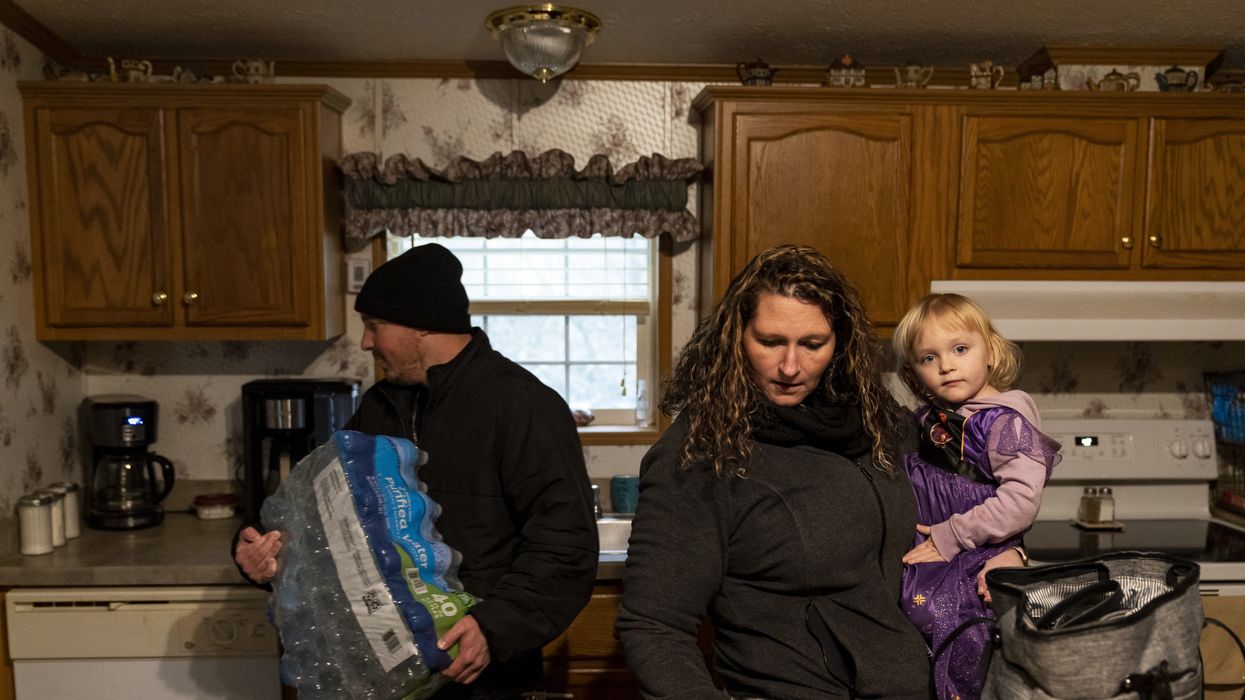 "We're not getting any truth," said one resident who is now planning to move away from the town.
Thousands of people in East Palestine, Ohio have been assured by the state Environmental Protection Agency and Republican Gov. Mike DeWine that the town's municipal water has not been contaminated by the train derailment that took place in the town earlier this month, but the only publicly available data comes from testing that was funded by the company behind the crash.
As HuffPostreported late Friday, the Dallas-based consulting firm AECOM contracted with Norfolk Southern, which operated the 150-car train that was carrying the toxic chemical vinyl chloride, to sample water from five wells and from treated municipal water.
DeWine announced on Wednesday that those tests "showed no evidence of contamination," but as one aquatic ecologist told HuffPost, the lab report indicates several testing errors that violated federal standards and should have disqualified the results.
"Their results that claim there were no contaminants is not a reliable finding," Sam Bickley of the advocacy coalition Virginia Scientist-Community Interface, told the outlet. "I find this extremely concerning because these results would NOT be used in most scientific applications because the samples were not preserved properly, and this is the same data they are now relying on to say that the drinking water is not contaminated."
The testing was done on February 10, seven days after the train derailed and authorities began a controlled release of the vinyl chloride, a carcinogen, to avoid an explosion. The burning of vinyl chloride can send hydrogen chloride and phosgene into the environment. The former chemical has been known to cause throat, eye, and skin irritation and the latter can cause vomiting and difficulty breathing.
An environmental testing lab analyzed the samples on February 13 and 15, according to HuffPost, and scientists who examined that analysis found it to be flawed. As the outlet reported:

Five of the six collected samples had pH, or acidity, levels that exceeded the 2 pH limit allowed under the EPA method listed in the analysis for detecting volatile organic compounds, rendering them improperly preserved. One sample also "contained a large air bubble in its vial, while the EPA method requires that sample bottles should not have any trapped air bubbles when sealed," the report states. David Erickson, a hydrogeologist and the founder of Water & Environmental Technologies, an environmental consulting firm in Montana, called the sampling "sloppy" and "amateur."
The Biden administration said in a press call Friday that Norfolk Southern has not been solely behind the testing that's been conducted so far, with a spokesperson telling reporters, "It's been with the Columbiana County Health Department, collecting samples along with Norfolk Southern and sending those as split samples to two different labs for verification."
The state EPA, however, did not receive the health department's results until after DeWine declared the water safe based on AECOM's flawed testing.
The lab report shows low levels of the chemical dibutyl phthalate, which is not linked to cancer in humans but can cause headaches, nausea, dizziness, irritation of the eyes and throat, and seizures.
Some of the residents who were told days after the derailment that they could safely return to East Palestine have reported symptoms including headaches, nausea, dizziness, and shortness of breath.
Reuters reported Friday that many East Palestine do not trust state and local authorities, and have been purchasing large quantities of bottled water as they determine whether it's safe to stay in the town.
\u201c'The people in town are afraid': Deb Blair, a cashier in East Palestine, Ohio, says bottled water has been flying off the shelves after a train derailed and spilled toxic chemicals, causing concern about water safety https://t.co/bvTi7f2mG3\u201d

— Reuters (@Reuters) 1676700600
"We're not getting any truth," said Ted Murphy, who is now planning to leave the town out of safety concerns just seven months after moving to his current home. "They're not going to own up to what's going [into the water] until they are forced to."

The U.S. EPA has not conducted any sampling of the municipal water. On Thursday, Democratic Pennsylvania Gov. Josh Shapiro ordered independent testing of water in local communities. East Palestine is just over the Ohio-Pennsylvania border.
The state EPA told HuffPost that water testing is ongoing.

On Friday, U.S. Senate Commerce Committee Chair Maria Cantwell (D-Wash.) announced the panel would launch an investigation into the handling of hazardous materials. Railroad workers have been raising alarm in recent years about their employers' loosening of safety standards in the interest of maximizing profits, and say the reduced safety measures were to blame for the crash.

News
SUPPORT OUR WORK.
We are independent, non-profit, advertising-free and 100%
reader supported.