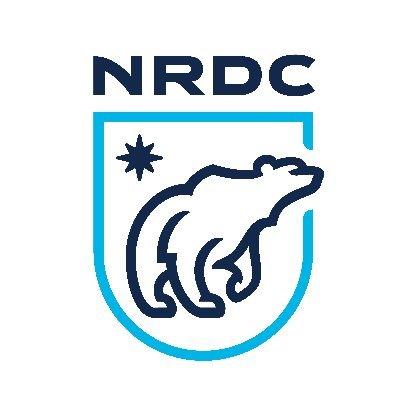 For Immediate Release
June, 20 2012, 04:35pm EDT
Contact:
Email:,nrdcinfo@nrdc.org
Report: Large-Scale Water Pipeline Trend Threatens Western Water Supplies and Rates
Most projects fail to assess climate change impacts, water supply reliability and cost-effective alternatives, putting millions of people at risk of long-term water supply vulnerability
SAN FRANCISCO
The growing trend toward large-scale water pipeline projects in the West could lead to water shortages and increased costs for the very communities that would pay for these expensive facilities, according to a report released today by the Natural Resources Defense Council.
"The western water landscape has changed dramatically in recent years. When considering the water needs of growing populations, water projects of this scale cannot ignore the impacts of climate change and all the better, more sustainable solutions that exist," said Barry Nelson, senior policy analyst at the Natural Resources Defense Council and one of the authors of the report. "Unfortunately, most of these pipeline proposals would rely on scarce water sources and overlook cost effective alternatives like water use efficiency."
The report, Pipe Dreams: Water Supply Pipeline Projects in the West, reveals that a new generation of proposed pipeline projects lack adequate analysis of climate change, the availability of water, and energy use. More reliable, cost-effective alternatives such as water efficiency are rarely or inadequately assessed by the federal, state, local and private entities that propose most of these projects. The report examines 15 projects in Arizona, California, Colorado, Nevada, New Mexico, Utah and Wyoming.
Climate change is expected to decrease water available from both surface and groundwater sources in the West, particularly in the Colorado River Basin. The greatest concentration of pipeline proposals is in this Basin, with five proposals in recent years to divert nearly 700,000 acre-feet of water annually - roughly three times the annual water use of the city of Denver- from a river system that is already over-tapped.
The U.S. Climate Change Science Program has projected that the Colorado River Basin is likely to face a decline in runoff of 10-25 percent by mid-century as a result of climate change. Our analysis showed that the Lake Powell (Arizona and Utah) and Narrows (Utah) projects have inadequately addressed how changes in precipitation, more frequent prolonged dry periods and higher temperatures could impact the availability of water.
Several of these proposed pipelines would tap into groundwater basins in arid regions such as Texas, Eastern Nevada and the Mojave Desert. For example, the Cadiz Valley Project in Southern California proposes to extract up to 50,000 acre-feet of water per year - one independent estimate calculates that local groundwater recharge is only 5,000 acre-feet annually.
Most of these projects would also require a great deal of energy to pump water to distant users, further increasing carbon emissions, contributing to climate change. The proposed Santa Fe-Pecos Pipeline (New Mexico), for example, would climb nearly 4,000 feet in elevation to reach its destination. This is double that of the California State Water Project's 2,000-foot lift over the Tehachapi Mountains--an extraordinarily energy-intensive water project.
While many new large-scale water project proposals raise a host of serious questions, there is also a growing number of water agencies such as the City of Los Angeles that are investing in water conservation, water recycling, groundwater clean-up and other tools to increase the efficiency of existing water supplies. These solutions may offer greater potential to meet the needs of western communities more cheaply and reliably with less vulnerability to climate change impacts.
NRDC recommends that local, state and federal agencies considering these pipeline projects improve their analysis of key issues. Some of the paper's recommendations are:
New water supply projects should be designed to reduce, rather than increase, current water shortages.
Proposed pipeline projects should include a thorough analysis of: the reliability of water sources, projected climate change impacts, energy impacts, costs and alternatives, particularly water use efficiency.
Projects should carefully analyze the potential for economic and water supply impacts on existing water users.
Energy for future pipeline projects should be provided through investments in renewable energy sources.
For more information about western water and this report, read Barry Nelson's blog: https://bit.ly/MrgAT3
NRDC works to safeguard the earth--its people, its plants and animals, and the natural systems on which all life depends. We combine the power of more than three million members and online activists with the expertise of some 700 scientists, lawyers, and policy advocates across the globe to ensure the rights of all people to the air, the water, and the wild.
(212) 727-2700
LATEST NEWS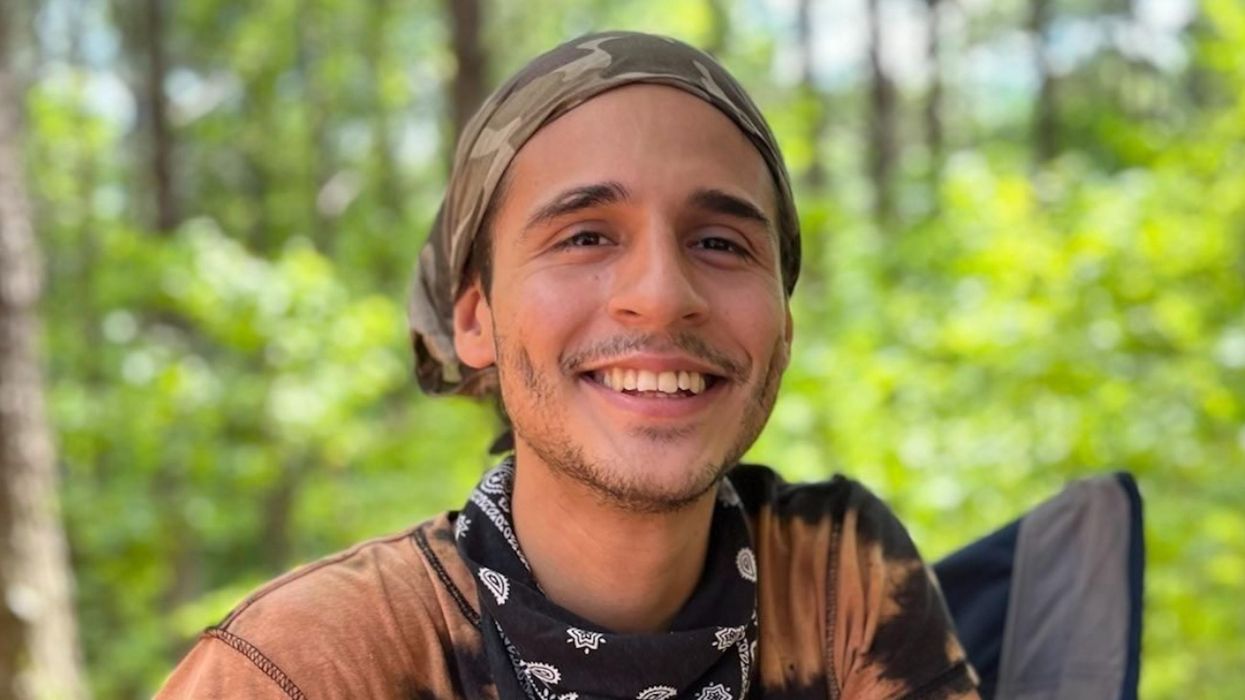 "Tortuguita's 'crime' was defending a forest in the heart of Atlanta—yet police moved in full force to evict the encampment, using their usual litany of brutal tactics," said one activist.

Police accountability advocates on Thursday called for an independent investigation after an activist was shot and killed during a multi-jurisdictional law enforcement raid on a forest encampment blocking the construction of a massive police training center just outside Atlanta popularly known as Cop City.

The Atlanta Journal-Constitution reports:
Details surrounding the deadly encounter near the planned site of Atlanta's public safety center continued to trickle out Thursday, as a wounded state trooper recovered and left-wing activists both mourned a fallen comrade and questioned the official account of events.

At least seven other people, meanwhile, were arrested and charged with domestic terrorism in connection with Wednesday's law enforcement operation in the southern DeKalb County woods.

Activists tied to the "Defend the Forest" movement identified the person killed by law enforcement—after allegedly firing at troopers first—as Manuel Teran, aka "Tortuguita." Online posts described Teran as a "beloved member of the community" who split time between Atlanta and Florida.
"We are devastated by the loss of our friend who was killed by the police. Tortuguita was a kind, passionate, and loving person, cherished by their community," said a statement published on the Atlanta Community Press Collective website.
\u201cThis is the Manuel "Tortuguita" Teran, the young, queer, Afro-Venezuelan forest defender killed by police yesterday in their raid to clear the forest so they could build Cop-City. Don't let the media criminalize them.\u201d

— Kamau Franklin (@Kamau Franklin) 1674147903
"We don't know what happened yesterday," the statement acknowledged, adding that Teran was killed while "defending the forest."
According toUnicorn Riot, "throughout the day and into the night, efforts to extract forest defenders from the trees continued, with arborists cutting down trees and tree houses in an effort to remove protesters."
Jeff Ordower, North America director at the climate action group 350.org, said in a statement Thursday, "With heavy hearts, we stand with the Atlanta Forest Defenders and all of those who defend the land, the water, and the planet."
"Tortuguita's 'crime' was defending a forest in the heart of Atlanta—yet police moved in full force to evict the encampment, using their usual litany of brutal tactics," he added. "As we've seen all too often with police brutality, we can expect the usual false claims of 'self-defense,' coupled with an attempt to smear the victim and movement. Our movement will continue to stand up for intersectional justice—for the people and the planet."
\u201c\ud83c\udf9e\ufe0fAtlanta Community Reacts to Police Killing of Forest Defender Manuel Teran\n\nMore Updates Here \u27a1\ufe0f https://t.co/qre2y0SMp7\u201d

— UNICORN RIOT \ud83e\udd84 mastodon.social/@UnicornRiot \ud83d\udc48 (@UNICORN RIOT \ud83e\udd84 mastodon.social/@UnicornRiot \ud83d\udc48) 1674165940
In an Instagram post, the activist group Stop Cop City said that "in Manuel's name, we continue to fight to protect the forest and stop Cop City with love, rage, and a commitment to each other's safety and well-being."
The Atlanta Police Foundation, a private organization, was given permission in 2021 to build Cop City, a $90 million, 85-acre police and fire training facility in the Weelaunee Forest in DeKalb County on land stolen from the Muscogee people, many of whom were forced westward during the genocidal Trail of Tears period.
In 2017, the area was designated one of four "city lungs" by the Atlanta City Planning Department, which recommended the forest become a massive urban park. Instead, Cop City was approved.

News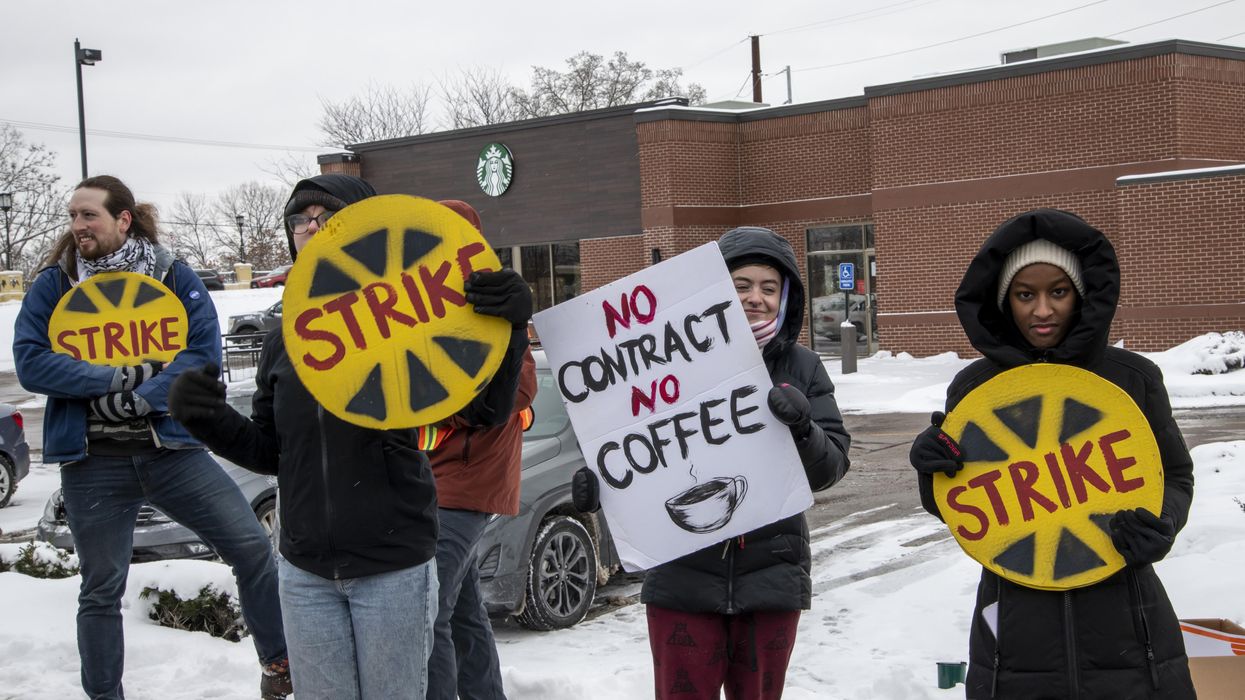 "It's time to pass the PRO Act and drastically expand union membership across this country," said Sen. John Fetterman.
Labor advocates renewed calls for boosting U.S. worker rights and protections on Thursday as federal data revealed that despite union membership rising by 273,000 from 2021 to 2022, a jump in nonunion jobs meant the unionization rate fell from 10.3% to a record low of 10.1%.
"In 1983, the first year where comparable union data are available, the union membership rate was 20.1% and there were 17.7 million union workers," the Bureau of Labor Statistics (BLS) noted in a statement announcing the new figures.
"These statistics highlight the need for the Protecting the Right to Organize (PRO) Act and the Public Service Freedom to Negotiate Act."
The number of workers who held a job covered by a union contract—including those who report no union affiliation—rose by 200,000 to 16 million last year, but the percentage of employees represented dropped from 11.6% to 11.3%, according to the BLS.
The bureau found that though 7.1 million public sector employees belonged to unions in 2022, similar to the 7.2 million private sector workers, the union membership rate was 33.1% for the public sector compared with just 6% for the private sector.
As The Washington Postreported:
The lackluster figures reflect how far unions have to go to see an upsurge in membership, especially in a year of booming job growth. More than 5 million jobs were created in 2022 across the economy, especially in industries where union membership is lower, such as leisure and hospitality, meaning union jobs did not outpace the growth of nonunion jobs. The economy also launched millions of new businesses, where jobs rarely start off unionized. And many of the high-profile victories at Starbucks, Apple, and REI, for example, added a relatively small number of union members. A 2022 Bloomberg analysis of labor data found that the average unionized Starbucks store added 27 workers to union rolls.

Despite the continued low union numbers, labor historians say there's been a major shift underway, propelled by pandemic conditions, in how Americans view unions. More Americans said they approved of unions in 2022 than at any point since 1965—some 71% of those polled, according to Gallup.
Responding to the BLS release, the AFL-CIO, a federation of unions representing 12.5 million workers, asserted, "These statistics highlight the need for the Protecting the Right to Organize (PRO) Act and the Public Service Freedom to Negotiate Act, which will hold union-busting companies and organizations accountable and give workers the negotiating power they deserve."

Specifically pointing to the record-low unionization rate last year, Nina Turner, a former Democratic congressional candidate and senior fellow at the Institute on Race, Power, and Political Economy, said that "this is a move in the wrong direction."
Noting the same statistic, Democrats on the U.S. House Committee on Education and the Workforce tweeted: "Unfortunately, this is not a surprise even though unions are extremely popular among workers. This is a direct result of employers using illegal union-busting tactics and Republicans turning their backs on working people."
The panel's Democrats also called on Congress to pass the PRO Act—a historic proposal to reform U.S. labor laws to better serve workers, spearheaded by the committee's ranking member, Rep. Bobby Scott (D-Va.) and Sen. Patty Murray (D-Wash.).
\u201cThe entire increase in unionization in 2022 was among workers of color\u2014who saw an increase of 231,000, while white workers saw a decrease of 31,000.\u201d

— Economic Policy Institute (@Economic Policy Institute) 1674153812
"Every worker deserves a union," Sen. John Fetterman (D-Pa.), who was elected in November, said in a statement Thursday. "Unions built the middle class and they built America. It's time to pass the PRO Act and drastically expand union membership across this country."
A trio of Economic Policy Institute experts who analyzed recent data from both the BLS and the National Labor Relations Board pointed out Thursday that between October 2021 and last September, the NLRB saw a 53% increase in union election petitions, and "evidence suggests that in 2022 more than 60 million workers wanted to join a union, but couldn't."
"The fact that tens of millions of workers want to join a union and can't is a glaring testament to how broken U.S. labor law is," they wrote. "It is urgent that Congress pass the Protecting the Right to Organize (PRO) Act and the Public Service Freedom to Negotiate Act. State legislatures must also take available measures to boost unionization and collective bargaining."
\u201cThe Protecting the Right to Organize (PRO) Act and the Public Service Freedom to Negotiate Act provide crucial reforms that would strengthen workers\u2019 rights to form a union and engage in collective bargaining. https://t.co/jRiXaa8y7G\u201d

— Economic Policy Institute (@Economic Policy Institute) 1674153812
Despite union-busting efforts from powerful corporations, last year saw a wave of high-profile worker victories. Employees at Apple, Amazon, Chipotle, Google, Starbucks, Minor League Baseball, T-Mobile, Trader Joe's, and beyond successfully organized.
"In 2022, we saw working people rising up despite often illegal opposition from companies that would rather pay union-busting firms millions than give workers a seat at the table," AFL-CIO president Liz Shuler said Thursday. "The momentum of the moment we are in is clear."
"Organizing victories are happening in every industry, public and private, and every sector of our economy all across the country," she added. "The wave of organizing will continue to gather steam in 2023 and beyond despite broken labor laws that rig the system against workers."

News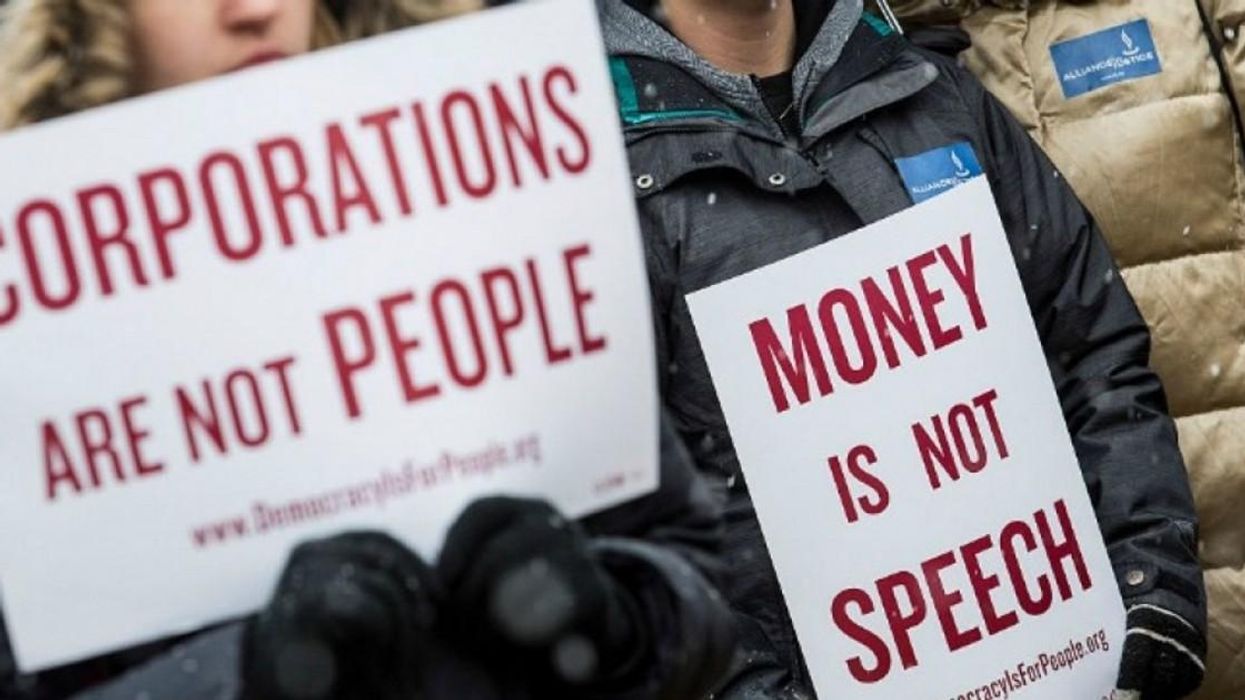 "It's time to ensure our democracy works for all people by getting big money out of politics and ensuring every voter's voice is heard," said Rep. Pramila Jayapal.
To end an era in which wealthy corporations have been given free rein to spend nearly unlimited money on political campaigns, Democrats in the U.S. House on Thursday proposed a constitutional amendment that would overturn the hugely consequential Citizens United v. Federal Election Commission decision by U.S. Supreme Court, saying the ruling "has dangerously eroded" the government's ability to serve the public interest.
Reps. Adam Schiff (D-Calif.), Pramila Jayapal (D-Wash.), Dean Phillips (D-Minn.), and Jim McGovern (D-Mass.) led dozens of co-sponsors in introducing the Democracy for All Amendment two days before the 13th anniversary of the Citizens United decision, in which the court struck down a ban on corporate independent expenditures.
According to Schiff, the constitutional amendment—which the congressman first proposed in 2013—would:
Make clear the Constitution does not restrict the ability of Congress or the states to propose reasonable, viewpoint-neutral limitations on the raising and spending of money by candidates and others to influence elections;
Distinguish between natural persons and corporations or other artificial entities, including by prohibiting the latter from spending unlimited amounts of money to influence elections;
Allow states to enact public campaign financing systems, which can restrict the influence of corporate or private wealth; and
Take further steps to protect the freedom of the press in the case of future campaign finance-related legislation.
The proposal, said the campaign finance reform group End Citizens United, "strikes at the heart" of the 2010 ruling.
"It would affirm the right of the people to pass state and federal laws by restoring Congress' and the states' authority to place [limits] on political spending," said the group.

In addition to overturning Citizens United, the Democrats aim to overturn the "fundamental flaws" and legal precedents that underpinned the court's reasoning in 2010 and in "an entire line of cases dating back to the 1976 Buckley v. Valeo decision, which prevented meaningful regulation of campaign expenditures by corporations and special interest groups."
\u201cBREAKING: We've introduced a constitutional amendment to overturn Citizens United and the irresponsible SCOTUS decisions that came before it.\n \nUnrestricted dark money has no place in our elections or democracy. We need to return power to people. Once and for all.\u201d

— Adam Schiff (@Adam Schiff) 1674144857
"Citizens United was one of the most egregious enablers of special interest money, but it was only the latest in a long line of Supreme Court cases that opened the floodgates. To truly rein in dark money, we must amend our Constitution," Schiff's office said. "The Democracy for All Amendment will close legal loopholes that wealthy megadonors, corporations, and special interest groups have exploited for far too long, and return power to the people once and for all."
The 2010 ruling allowed special interest groups and corporations to create super PACs, which can accept unlimited donations—including from "dark money groups" whose contributors are hidden from the public—and spend unlimited amounts of money on campaigns.
\u201cWe cannot continue to let members of Congress be controlled by dark money and corporations.\n\nThat's why I'm a cosponsor on the Democracy for All Amendment, which would overturn Citizens United v. FEC.\n\nAmericans deserve representatives who aren't influenced by dark money.\u201d

— Congressman Jamaal Bowman (@Congressman Jamaal Bowman) 1674146650
John Bonifaz, president and co-founder of Free Speech For People, said the amendment would allow for overall campaign spending limits and public campaign financing systems and would end the big money dominance of our elections."
The Democracy for All Act would affirm, said Jayapal, that "corporations are not people and money is not speech."
"In every election following Citizens United, billions of dollars of dark money have been dumped into our electoral system, giving corporations and the richest Americans outsized power and influence," said the congresswoman. "It's time to ensure our democracy works for all people by getting big money out of politics and ensuring every voter's voice is heard."
News
SUPPORT OUR WORK.
We are independent, non-profit, advertising-free and 100%
reader supported.