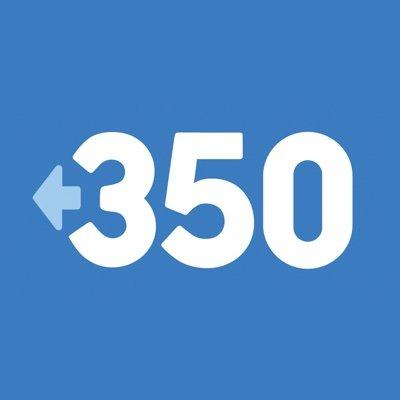 Biden's Climate Summit Falls Short
Lofty Words But Where is the Plan?
WASHINGTON
Last week, 40 world governments gathered to participate in the Biden Administration's first step onto the international climate stage. The Leaders Summit on Climate took place on April 22nd- 23rd. The summit saw global heads-of-state make big promises on carbon emission reduction, but the biggest red flag from climate activists is the overall lack of explicit commitments to stop financing fossil fuel projects, one of the key areas to transition away from fossil fuel energy.
Global: Agnes Hall, Global Campaigns Director at 350.org said:
"There can be no meaningful climate action if world leaders don't make a decisive move to keep all fossil fuels in the ground. It's one thing to make climate goals, but governments simply can't afford to keep on funding the flames by pouring money into subsidizing coal, oil, and gas. The Biden Summit is a critical meeting of world leaders ahead of COP26 this November. Talk of "net-zero" emissions won't cut it: we demand more from our world leaders than the false promises, false solutions, and empty negotiations we heard at Biden's Climate Summit. The task now is to hold politicians to their lofty words, and to do that the global climate movement needs to keep up the pressure on our governments at home as well as on the international stage to take urgent action now to reduce carbon emissions and ensure a Just Recovery from the global COVID-19, economic and climate crises by creating a sustainable, fossil-free world ".
Pacific: 350.org Pacific Managing Director Joseph Sikulu said:
"In a world recovering from COVID-19 and the climate crisis, governments need to quickly divest from the fossil fuel industry and begin investing in a just recovery for all. Countries with high emissions, such as the United States and Australia, must stop subsidizing oil, gas and coal and direct their investments toward clean and just renewable energy so that we can limit Earth's warming to 1.5 degrees.

To date, Australian Prime Minister Scott Morrison has not announced a concrete plan to reduce emissions. Instead, he thinks that fossil fuel companies can solve the climate crisis, which is a massive irony. The Summit is an excellent opportunity for him and other leaders to look on the leadership of the Marshall Islands - the only Pacific island nation present. Australia must recognize that they have few options: either catch up by COP26 or remain a climate laggard who contributes to climate disaster."
Japan: 350.org Japan Finance Campaigner Eri Watanabe said:
"This goal is highly insufficient if we want to achieve the Paris Agreement's goal of limiting the warming of the Earth to 1.5 degrees. I strongly urge the Japanese government to set a more ambitious target with a minimum of a 62% reduction from 2013's emissions. This is based on research published by Climate Action Tracker.

This target may be higher than previously at a 26% reduction, but if we look closely - this is a numbers game1. Compared to the United Kingdom's and European Union's targets, which are 78% in 2035 and 55% in 2030 respectively compared to emission levels in 1990, Japan's target is much lower.

When the Paris Agreement was signed, we agreed that there were "common but differentiated responsibilities" across the world. As the world's fifth-highest emitting country with a large number of historic emissions, Japan owes the world a carbon debt. This makes it necessary for our country to reduce as much carbon emissions as possible -- or more than half of 2010's emissions in order to be a solution to the climate crisis. We must start urgently setting bold and ambitious targets, and strengthening the measures necessary to achieve them.

One of the policies urgently needed is a rapid phase-out of coal infrastructure. Another to direct Japanese banks to rule out fossil finance. Japan is the biggest lender to the global coal industry, and they must cut the flow of money to reduce their emissions.

Only if Japan government walks the talk, can they show climate leadership."
Bangladesh: 350.org Organizer Shibayan said:
"We are heartened by the Chair's response and his ambitious goals of targeting a 100% renewable transition by 2050. For Bangladesh to have a just recovery from the twin crises of COVID-19 and climate change, this transition away from coal must exclude gas, and bring about a Green New Deal focusing on clean and just energy such as solar and wind. At the upcoming Leaders Summit for Climate, we hope to see countries that have built their wealth based on fossil fuels such as the US working hand in hand with the most affected countries such as Bangladesh. World leaders must start cooperating and sharing resources to combat the climate crisis. They need to act now, while there is still time."
Africa: Landry Ninteretse, the Africa Director of 350.org said:
"During the virtual summit, the world's major economies will share their efforts to reduce emissions during this critical decade to keep a limit to warming of 1.5 degrees Celsius within reach.

"1.5 degrees is our global beacon for climate action. The safety and wellbeing of millions of Africans depend on keeping below it. But it is slipping from our grasp and we need to urgently halve global emissions by 2030, which means that we need to limit fossil fuel consumption and stop new developments such as the EACOP and Mozambique LNG projects that threaten this climate ambition.

Fixing the climate crisis requires more than simply cutting carbon; we need bold action that prioritizes alternative sources of energy that meet the needs of the people and accelerate investments in real climate solutions with the aim of driving a fast and sustainable transition away from fossil fuels."
Canada: Amara Possian, Canada Campaigns Director with 350.org said:
"The problem with Justin Trudeau's new climate pledge can be summed up in two words - fossil fuels. Neither Trudeau's new climate plan, nor his budget, nor this new climate promise include a plan to tackle soaring emissions from tar sands, fracking and other fossil fuel expansion that makes Canada the only G7 country whose emissions have gone up since signing the Paris Agreement. Canada needs to cut our emissions at least 60% by 2030 and pass legislation like a Just Transition Act to make sure we meet our Paris commitment and leave no one behind.

"Since Justin Trudeau won't act at the pace and scale of the climate emergency, we need the NDP and the Greens to form a Climate Emergency Alliance ahead of the next election to push Canada to set ambitious targets and follow-through with the policies to meet them. It's not too late for Canada to do what's necessary, but we can't afford four more years of Trudeau's status quo."
United States: Natalie Mebane, U.S. Policy Director of 350.org said:
"On Day 1 in office, Biden canceled Keystone XL. Now he must follow through on his promises and do the same with Line 3, the Dakota Access pipeline, and all new fossil fuel projects. A 50% emissions reduction falls short of the United States' fair share and should be seen as the floor, not the ceiling. Ambitious climate action requires keeping all fossil fuels in the ground. Biden must show the world that the U.S. is serious about tackling the climate crisis at scale, centering communities most impacted, and creating millions of good, green jobs in the process."
Brazil: Ilan Zugman, Latin America Managing Director of 350.org, based in Curitiba, said:
"Bolsonaro lied when he said that Brazil is at the forefront of the climate efforts. It may have been true someday, but not in his government, which has been consistently attacking the policies and state agencies necessary to stop deforestation and lead the energy transition. He talked much about the past achievements of Brazil and too little about the future, not to mention that in the present, his environmental record is a disaster."

"In the days before the Climate Summit, there was an impressive flow of open letters and social media campaigns in Brazil asking President Biden not to close any agreement with President Bolsonaro without hearing the Brazilian civil society first, and it seems to have worked. There is a very justified concern, based on the current attitude of the Brazilian government towards the environment, that no matter what the Bolsonaro government promises, it will be just empty words, and that an agreement with the US would end up endorsing the destruction of the Amazon and other biomes."

"Brazil has the potential to be a global leader in the efforts to solve the climate crisis, and in fact it has been a very important voice in this conversation for many years, since the Rio Earth Summit in 1992. However, the Bolsonaro government shrank Brazil's ability to take climate action, by dismantling major policies against deforestation in the Amazon and threatening conservation in Indigenous Lands and Protected Areas. The key to take Brazil back to its leading role in the climate efforts is to empower and support the civil society, especially Indigenous leaders, and strengthen community-based solutions as opposed to ignoring or even encouraging the irresponsible expansion of mining and agribusiness, as President Bolsonaro has been doing", said Ilan Zugman, Latin America Managing Director of 350.org.
Argentina: Ignacio Zavaleta, 350.org Campaigner said:
"What stood out in President Fernandez's speech was the fact that he did not mention any change in the government's policies of investment in the expansion of oil and gas extraction in the Vaca Muerta area. Taxpayers' money has been subsidizing a highly ineffective and environmental harmful operation, which benefits a few foreign companies and brings no development to the country or even the region where it is based. These billion dollars wasted every year in fossil fuels should be redirected to policies of energy transition, that are able to create more jobs in a moment when Argentinians desperately need it", said Ignacio Zavaleta, 350.org Campaigner in Argentina.
350 is building a future that's just, prosperous, equitable and safe from the effects of the climate crisis. We're an international movement of ordinary people working to end the age of fossil fuels and build a world of community-led renewable energy for all.
LATEST NEWS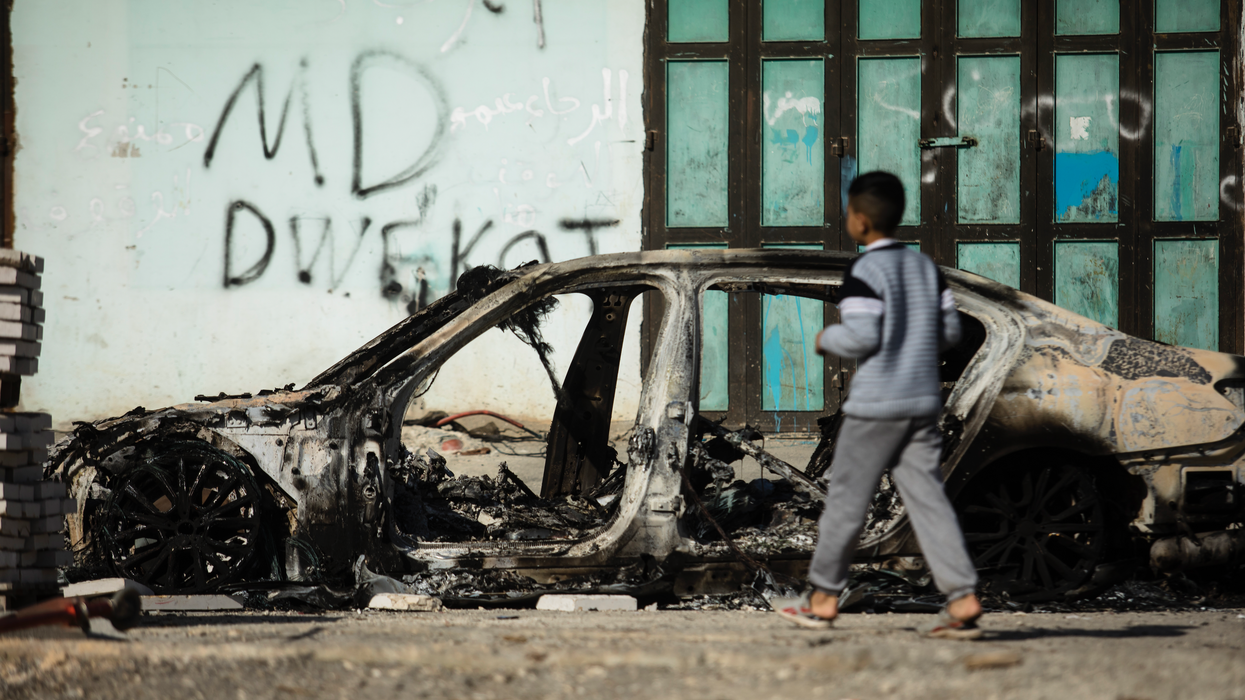 "Leaders in Congress who join this letter are following the demands of a rapidly growing number of Americans—including American Jews—who want to see the Israeli government held accountable for its decades of oppression of Palestinians," said one advocate.
Rep. Jamaal Bowman and Sen. Bernie Sanders are circulating a letter this week urging the Biden administration to "undertake a shift in U.S. policy in recognition of the worsening violence, further annexation of land, and denial of Palestinian rights" by Israel.
The letter, which was first obtained and published by Alex Kane at Jewish Currents, was written by Bowman (D-N.Y.) and is being circulated by Sanders (I-Vt.) in order to gain support from other senators. So far, Reps. Alexandria Ocasio-Cortez (D-N.Y.), Summer Lee (D-Pa.), Rashida Tlaib (D-Mich.), Cori Bush (D-Mo.), Ilhan Omar (D-Minn.), Betty McCollum (D-Minn.), André Carson (D-Ind.), and Ayanna Pressley (D-Mass.) have signed it.
In the letter, the lawmakers expressed their "deep concern" over the "rapidly escalating violence" perpetrated by Israeli occupation forces and settler-colonists against Palestinians. It notes that Israeli Prime Minister Benjamin Netanyahu's far-right government includes people like Itamar Ben-Gvir, the Jewish supremacist security minister who "openly encourages and praises violence against Palestinians," and Finance Minister Bezalel Smotrich, who "responded to the recent Israeli settler attacks on the Palestinian town of Huwara" by calling for the whole town to be "wiped out."
\u201cSCOOP: Bowman, Sanders and 8 others are urging the Biden administration to investigate whether Israel is using US weapons to commit human rights abuses against Palestinians. It's progressives' most forceful response yet to Israel\u2019s new far-right government\u00a0https://t.co/iPJVBdemIe\u201d

— Alex Kane (@Alex Kane) 1680104787
The letter—which, unlike various human rights groups, does not use the term apartheid—details "shocking violence" that is the "bloody reality" for Palestinians living under illegal occupation in the West Bank.
"On February 22, a daytime raid by the Israeli army into the crowded Palestinian city of Nablus killed 11 Palestinians, among them a 72 year-old-man and a 16-year-old child," the lawmakers wrote. "On February 26, a Palestinian gunman shot dead two Israeli settlers outside of Nablus. Subsequently, hundreds of Israeli settlers attacked the Palestinian town of Huwara."
"The settlers, accompanied by the Israeli army, set fire to homes, schools, vehicles, and businesses, killing one Palestinian and injuring over 300 Palestinians," the letter continues. "The local Israeli military commander called the attack a 'pogrom.'"
The letter notes:
This comes amid an already violent year. Israeli forces and settlers have killed over 85 Palestinians in 2023, including 16 children. At least 14 Israelis have been killed, including two children. The previous year was the deadliest for Palestinians in the occupied West Bank since 2004 and included the Israeli military's killings of two American citizens, Shireen Abu Akleh and Omar Assad...

This Israeli government's anti-democratic mission to dismantle the rule of law is a threat to Israelis and Palestinians alike. In addition to explicitly hateful, anti-Palestinian policies, this government is attempting to destroy the independent Israeli judiciary.
The Israeli government's judiciary reforms—which earlier this week were put on hold amid massive protests—"open the path towards further annexation of Palestinian lands," in "violation of international law," the U.S. legislators noted.
The lawmakers urge the Biden administration to:
Ensure U.S. taxpayer funds do not support projects in illegal settlements;
Determine whether U.S.-origin defense articles have been used in violation of existing U.S. laws, including for a purpose not authorized by Section 4 of the Arms Export Control Act... or to commit or support gross violations of human rights by the Israeli government; and
Ensure that all future foreign assistance to Israel, including weapons and equipment, is not used in support of gross violations of human rights.
The lawmakers' push was praised by organizations including the Institute for Policy Studies, Win Without War, and Jewish Voice for Peace, whose political director, Beth Miller, called the letter "an important call to action."
\u201cUSCPR is proud to sign onto this letter led by \n@SenSanders & @RepBowman. \n\nThis letter pushes action & accountability for the U.S.'s ongoing funding of the Israeli regime's human rights abuses against Palestinian people. \n\n#StopArmingIsrael\nhttps://t.co/N4YDS2CSDD\u201d

— #DefendMasaferYatta USCPR (@#DefendMasaferYatta USCPR) 1680112274
"Over 80 Palestinians have been killed by Israeli forces and settlers just since the beginning of 2023, and the Biden administration's statements of 'concern' mean nothing without action and accountability," Miller said in a statement. "Leaders in Congress who join this letter are following the demands of a rapidly growing number of Americans—including American Jews—who want to see the Israeli government held accountable for its decades of oppression of Palestinians."
News
"The senators who voted to remove these protections shamefully put corporate profits over our right to clean drinking water, healthy water-reliant economies, and sustainable water supply," said one critic.

U.S. President Joe Biden's vow to veto a Republican-led resolution that would gut his administration's water protections did not stop four Democratic senators and one ex-Democrat from helping the GOP send the measure to his desk on Wednesday.
Democratic Sens. Catherine Cortez Masto (Nev.), Joe Manchin (W.Va.), Jacky Rosen (D-Nev.), and Jon Tester (Mont.) along with now-Indepedent Sen. Kyrsten Sinema (Ariz.) joined with all Republicans present to pass H.J. Res. 27 in a 53-43 vote.
Passed by the GOP-controlled House early this month mostly along party lines—nine Democrats supported the measure while just one Republican opposed it—the resolution takes aim at regulations finalized by the Biden administration in late December.
"A majority of senators elected to represent the American people have chosen to side with corporate polluters."
Reversing one of many rollbacks under former President Donald Trump, under the Biden rule, the Environmental Protection Agency (EPA) defines "waters of the United States" (WOTUS) that are protected under the Clean Water Act as "traditional navigable waters, the territorial seas, interstate waters, as well as upstream water resources that significantly affect those waters."
In an early March policy statement threatening what is now expected to be Biden's second veto, the White House explained that "H.J. Res. 27 would leave Americans without a clear 'waters of the United States' definition. The increased uncertainty would threaten economic growth, including for agriculture, local economies, and downstream communities."
"Farmers would be left wondering whether artificially irrigated areas remain exempt or not," the White House warned. "Construction crews would be left wondering whether their waterfilled gravel pits remain exempt or not."
"Compared to the kind of uncertain, fragmented, and watered-down regulatory system that H.J. Res. 27 might compel," the White House added, "the final rule will secure substantial and valuable benefits each year in critical flood protections, enhanced water quality, and the treasured recreational activities—fishing, swimming, boating, and more—that fill the lives and livelihoods of tens of millions of U.S. households that depend on healthy wetlands and streams."
\u201cGood thing @POTUS plans to veto \ud83d\udc4e this misguided resolution. We're grateful to #ChesBay champ @SenatorCardin and @EPWCmte Chairman @SenatorCarper for forcefully speaking against it.\u201d

— Chesapeake Bay Foundation (@Chesapeake Bay Foundation) 1680118199
If they all choose to run, Manchin, Rosen, Sinema, and Tester, are up for reelection next year. Cortez Masto, who narrowly won reelection in November, told the Nevada Appeal on Wednesday that the Silver State's "unique water needs are unlike any other state, and this administration's rule forces our local governments, farmers, ranchers, and businesses to jump through unnecessary red tape."
As E&E Newsnoted Wednesday:
One vulnerable Democrat facing a tough reelection campaign opted to stick with his party. Arizona Sen. Mark Kelly's vote had previously been an open question, but during a recent hearing, he repeatedly questioned the use of the Congressional Review Act to target WOTUS.

The CRA allows for a simple majority to overturn recent rules, but also hinders the government's ability to pursue a similar rule. Kelly expressed concern the resolution might unravel any efforts to make Clean Water Act enforcement suitable to states like his.
"Restoring critical protections for waters across the country should be a simple and easily supported effort. Yet a majority of senators elected to represent the American people have chosen to side with corporate polluters and play politics with one of our most critical natural resources," declared Sierra Club executive director Ben Jealous. "This is inexcusable."
"Access to clean, safe water is a human right and should never be determined by where someone lives, how much money they make, or the color of their skin," he said. "The Sierra Club has and will continue to work with our allies to protect our waters, and we call President Biden to swiftly veto the WOTUS Congressional Review Act resolution."
Earthjustice senior legislative counsel Julián González similarly called out the senators and called for a swift veto, while also warning that "protections for clean water are constantly under attack from polluting industries, and this will not be the last Republican attempt to significantly weaken the Clean Water Act during this Congress."
\u201c@POTUS How did we get here? Industry has been hellbent on pursuing deregulatory policies that are politically unpopular and benefit very few, but want people to believe that it was done in their best interest. \n\nSimply put: they spread disinformation. https://t.co/oBa3GYgeuU\u201d

— Earthjustice (@Earthjustice) 1680122201
"The Clean Water Restoration Rule is grounded in the scientific consensus of how waters and wetlands are hydrologically connected and incredibly important to protect," González stressed. "This is a welcome step forward from the Trump administration's pro-polluter dirty water."
"Unfortunately, instead of relying on the science, Republicans—and some Democrats—are choosing to ally themselves with dirty industries whose mission is to eliminate any and all meaningful protections for our waters," he continued. "The senators who voted to remove these protections shamefully put corporate profits over our right to clean drinking water, healthy water-reliant economies, and sustainable water supply."

"We urge members of Congress who supported this resolution to reflect on why they are tossing aside concerns of people from all walks of life who value our waters in order to support those who would decimate the Clean Water Act if they had their way," González added. "Finally, we applaud President Biden for indicating he will reject this effort and veto this resolution when it reaches his desk."

News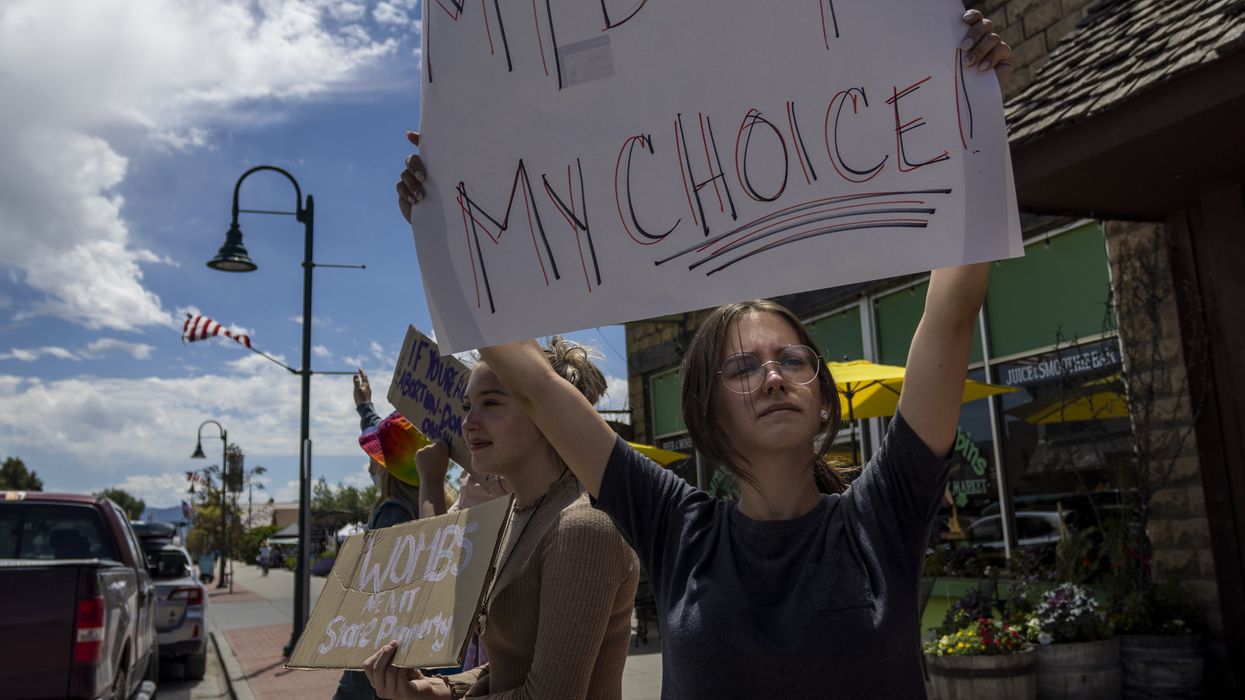 "Human trafficking is a terrible crime where one person takes another person against their will," said one state Democrat. "It is very different from helping a young woman seek medical care without her parents' knowledge."
Reproductive rights advocates and Democratic state lawmakers in Idaho on Wednesday condemned a Republican proposal to create a new crime in the state using the invented term "abortion trafficking," which would criminalize people who help minors to obtain out-of-state abortion care.
The bill (H.B. 242) is widely expected to pass in the state Senate and easily passed in the state House earlier this month on a party-line vote, with 57 Republicans supporting the proposal and and 12 Democrats opposing it. GOP Gov. Brad Little, who has strongly supported the state's abortion ban, is expected to sign the legislation.
H.B. 242 would establish so-called "abortion trafficking" as a new crime and would restrict minors' ability to travel to get abortion care without parental consent.
Any adult who, "with the intent to conceal an abortion from the parents or guardian of a pregnant, unemancipated minor, either procures an abortion... or obtains an abortion-inducing drug" for a minor could face felony charges and up to five years in prison.
Family members of a minor who obtains an abortion across state lines—or the person who impregnated the minor—would be permitted to sue the providers who helped facilitate the procedure for a minimum of $20,000.
Idaho Senate Minority Leader Melissa Wintrow (D-19),
told
The Washington Post
that the legislation "cheapens the term 'human trafficking' and that's shameful."
"Human trafficking is a terrible crime where one person takes another person against their will," Wintrow added. "It is very different from helping a young woman seek medical care without her parents' knowledge."
Last August, one of the nation's most restrictive anti-abortion laws went into effect in Idaho, two months after the right-wing majority on the U.S. Supreme Court overturned Roe v. Wade.
The law bans abortions after six weeks of pregnancy—before many people know they are pregnant—with exceptions in cases involving rape or incest or when the pregnant person's life is in danger. Exceptions to save a pregnant person's life have already resulted in medical providers refusing to provide care in cases when the patient is growing progressively sicker and their fetus has no chance of survival.
Women's March said the bill is likely "the first of many fascist, unconstitutional bills" that will seek to limit pregnant people's ability to travel for abortion care.

\u201cUPDATE: Idaho is about to become the first state to restrict interstate travel for an abortion. The GOP isn't stopping with Dobbs \u2014 now they're coming for our right to travel with the first of many fascist, unconstitutional bills.\u201d

— Women's March (@Women's March) 1680106725
Mistie DelliCarpini-Tolman, the Idaho state director for Planned Parenthood Alliance Advocates, told lawmakers this week that the legislation will place many vulnerable young pregnant people in harm's way.

"For young people living in abusive households, disclosing sexual activity or a pregnancy can trigger physical or emotional abuse, including direct, physical or sexual violence, or being thrown out of the home," said DelliCarpini-Tolman.
Republicans in the state are seeking to further criminalize abortion care days after the state's northernmost hospital announced it will soon close its obstetrics department, citing staffing issues that have following Idaho's abortion ban.
On Tuesday, Republicans in the state announced they would not consider a bill to expand postpartum Medicaid coverage.
"Last year, legislators said they wanted to pass policies to support the health of mothers," Hillarie Hagan, health policy associate for the advocacy group Idaho Voices for Children, told News From the States, "and now they're about to leave town without passing House Bill 201, which would've done just that."

News
SUPPORT OUR WORK.
We are independent, non-profit, advertising-free and 100%
reader supported.