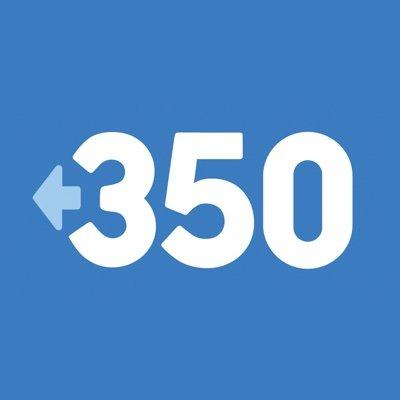 For Immediate Release
December, 08 2020, 11:00pm EDT
New York State's $226 Billion Pension Fund Moves to Divest From Riskiest Oil and Gas Companies
Following eight-year people-powered #DivestNY campaign, Comptroller Tom DiNapoli announces world's largest pension fund climate commitment.
WASHINGTON
Today, New York State Comptroller Tom DiNapoli announced that the $226 billion New York State Common Retirement Fund (Fund) is moving to divest from the riskiest oil and gas companies by 2025 and decarbonize by 2040.
New York's announcement is the biggest leap forward worldwide on climate finance action in 2020, an otherwise bleak year for the planet. It creates the most comprehensive program of any large public fund worldwide to divest from fossil fuels, decarbonize across a massive portfolio, and put major financial pressure on public companies -- from auto companies to utilities -- to align their operations with the scale of climate action needed to stave off worldwide catastrophe.
The victory comes eight years after New Yorkers launched the #DivestNY campaign, days ahead of the December 12 fifth anniversary of the Paris climate accord signing, and sets the bar for climate finance action ahead of COP26 next year in Scotland.
Comptroller DiNapoli is taking a ground-breaking, systematic approach to reviewing and assessing each fossil fuel company sub-sector, with a process grounded in fiduciary responsibility. The results of the first review, targeting the coal sub-sector and completed earlier this year, resulted in divestment from 22 coal companies. Similar divestment action is anticipated from the current tar sands review, which is set to conclude next month. After the tar sands review, the Comptroller will review fracking companies,Oil majors, fossil fuel service companies, and oil and gas transportation and pipelines. All reviews and divestment actions will be completed by 2025.
Just like New York City's 2018 announcement of a five-year plan to divest its massive pension funds from fossil fuels, today's announcement by Comptroller DiNapoli will reverberate globally, boosting divestment and climate finance campaigns across the nation and around the world. The commitment to decarbonize the Fund by 2040 is ten years sooner than any other US pension fund. This plan also includes interim trajectory goals, rigorous reporting, staff hiring, and transparency.
NYS-CRF historically has held over $12 billion in fossil fuels, including more than $1 billion invested in ExxonMobil alone. Divestment will ensure that the NYS fund will end such financing.
To celebrate this victory and encourage funds across the country and around the world to take similar action, the multiracial, multi-generational #DivestNY coalition is hosting a virtual press conference and rally at 10amEST today, featuring youth activists, pensioners, financial experts, and academics, along with Bill McKibben, New York State Senator Liz Krueger, and Assemblymember Felix Ortiz. The legislators co-prime sponsored divestment legislation and pushed for such historic action.
The #DivestNY coalition, composed of 40+ groups, won this campaign through focused and diligent campaigning over many years. The campaign demand launched after Superstorm Sandy devastated the Northeast in 2012, costing nearly $70 billion in damages.
In the face of COVID-19, the coalition shifted into virtual campaigning and video conference advocacy and lobbying, escalating momentum toward this victory. In September, 1100+ Academics sent a letter to Comptroller DiNapoli urging him to divest from fossil fuels. To date, over 1300 institutions representing more than $14 trillion in assets have committed to some level of fossil fuel divestment.
Today's announcement also builds momentum for activists and experts to convince the $120 billion New York State Teachers' pension fund to divest. The #DivestNY coalition will continue to work alongside Comptroller DiNapoli, the expanding team at the Comptroller's office working on climate finance, and public officials at all levels to ensure this commitment, its benchmarks, and a fossil free world become reality.
QUOTE SHEET
May Boeve, 350.org Executive Director, said: "New York State is sending a global signal that economic recovery goes hand in hand with transformative climate action. This is a victory for all of us fighting for a safe climate, quality jobs, and an equitable society that holds fossil fuel companies accountable. Comptroller Tom DiNapoli, Senator Liz Krueger, and Assemblymember Felix Ortiz should be proud to celebrate their climate leadership alongside New Yorkers. History will show December 2020 as a turn in the tides shifting finance away from coal, oil, and gas of the past, toward our communities and a just recovery. If the $226 billion New York State pension Fund can do it, then every bank, pension fund, sovereign fund, and insurer can do it too. We call on the world's investment funds to take action like New York's bold and comprehensive model. Now."

"This victory--after years of campaigning by so many people--is a great victory for the climate, because it both demonstrates the waning power of the fossil fuel industry and because it accelerates that decline. It is a morally bankrupt industry, and increasingly a financially bankrupt one as well," said Bill McKibben, co-founder 350.org.

"Today's announcement from the Comptroller is an exciting, bold, and responsible leadership position, one that sets a high bar in a vital year for climate action. The New York State Common Retirement Fund is the third largest pension fund in the country, and when it takes action, people pay attention. Rigorous and timely review, with divestment for climate laggards across the energy sector, and a commitment to a net zero portfolio by 2040 will protect the fund, current and future retirees, and taxpayers from unacceptable levels of climate risk. It also sends a clear message that the era of dirty fossil fuels must and will come to an end, and the smart money is getting out sooner rather than later. I thank my many colleagues in the Senate and Assembly who joined me in educating the public and investors about the importance of divestment from fossil fuels, and also the Divest NY advocates for their years of tireless work to achieve this result. This announcement is a big deal, and it is a win-win for the State Pension Fund's bottom line, and the future survival of our society." - NYS Senator Liz Krueger

"As a result of nearly eight years of campaigning and organizing by a multigenerational, multiracial movement that has touched nearly every corner of New York State, the Common Retirement Fund will fully decarbonize by 2040 and divest from fossil fuels" said Hridesh Singh, Executive Director of the New York Youth Climate Leaders. "We commend Comptroller DiNapoli for his leadership on this issue and look forward to seeing the implementation of this plan. Although there is still much work left to be done in the ongoing fight against the climate crisis, today, we celebrate this historic, people-powered victory."

"This is an important step in the worldwide campaign to stop investments in fossil fuels in order to prevent the worst of global warming. This is also a win for the effort to protect taxpayers and retirees from the escalating loss in value of companies engaged with fossil fuels. New York must continue to be a leader in the effort to save future generations from the worst impacts of climate change." -Mark Dunlea, Chair, Green Education and Legal Fund and a member of 350 NYC and Albany (PAUSE)

"Today, Comptroller DiNapoli showed climate leadership with his announcement that the Common Retirement Fund would divest from fossil fuels. This announcement builds on last year's landmark climate law that requires New York to go to net zero emissions by 2050. Climate activists, both public officials and grassroots New Yorkers have led the way. Let's keep up the momentum and demand an end to fossil fuel subsidies, and divestment of the teachers retirement fund from fossil fuels." - Ruth Foster, NY Climate Advocacy Project

"With today's announcement about divestment and decarbonization for the state pension fund, Comptroller Tom DiNapoli cements his status as a true climate hero, the model for other pension fund managers throughout the country and throughout the world to emulate. This is a win for DiNapoli, a win for the NY legislature, a win for climate activists, and most important, a win for pensioners and a win for the planet." - Jordan Dale, Divest NY & 350NJ-Rockland

"Comptroller DiNapoli is launching the best program of any major public fund worldwide to combat climate change and safeguard retirees' long term interests. The Comptroller's listened to experts, activists and state legislators and, today, history is being made." - Patrick Houston, Climate & Inequality Campaigns Associate, New York Communities for Change

"Divestment is about rapidly ending our global addiction to Fossil Fuels in time to stabilize the climate and save a future for our children. It's also about a few concerned citizens, working together to change hearts and minds within local governments and global markets to impact the climate systems of our planet. Lyna Hinkel and Mark Dunlea launched New York's Divestment campaign with 350NYC in 2012. From their initiative and steady work our regional movement widely evolved. The City's commitment to divestment in 2018 and now New York State's commitment to Divestment in 2020 are a message to the world: "The Fossil Fuel era has ended. Clean energy is taking over. We have a chance. We can do this. Join with us as citizens who care!" - John Ingram, 350NYC

"350NJ-Rockland is very pleased with the public announcement that the NY State Pension Fund is committing to an ambitious climate action plan that includes divestment from fossil fuels. This is the latest in an ever-growing series of actions being taken all over the world to drive the urgently needed transition away from fossil fuels to clean, jobs-producing renewable energy, battery storage and energy efficiency. We look forward to the New Jersey pension fund being the second state fund to do so soon and for many states to then follow the NY/NJ area's lead." - Ted Glick, President, 350NJ-Rockland

"Victory is ours! Years of tireless legislative and grassroots advocacy have brought about impactful change. Today's announcement by Comptroller DiNapoli to transition the NYS Common Retirement Fund's portfolio to net zero greenhouse gas emissions by 2040 is a win for all New Yorkers. Investing in companies that produce, support or promote fossil fuels is hazardous to the future of the environment and pensioner's finances. We have proven that together; we can enact powerful positive change for future generations. There is no greater legacy to leave." -Assistant Speaker Felix W. Ortiz

"The climate crisis has been on full display this year with thousands of lives upended all across this country. It's never been more urgent as a global society to cut the cord with fossil fuel polluters. This historic action will help send market signals that fossil fuels have had their day, and clean energy is the future for New York," -Rich Schrader, New York Policy Director, Natural Resources Defense Council (NRDC)

"For years, so many faith based organizations have been on record in supporting divestment of large government and not for profit funds including their own funds of fossil fuel holdings. So many have felt the call to take care of this planet that God has created and ensure that it is in good shape for future generations. Today, it is thrilling to us that Comptroller DiNapoli has decided to take the boldest possible steps to methodically divest the New York State Pension Fund of fossil fuel stocks in order to safeguard our planet and future generations. I am also grateful for all the members of the assembly and state senators who made today possible and I especially want to recognize so many people of faith across this state and nation for their courage, persistence and advocacy to bring us to this great day." -Rev. Peter Cook, Executive Director, NYS Council of Churches

"Mr. DiNapoli's momentous decision will help advance UUP's efforts to create good jobs while promoting climate justice and a sustainable environment in which to live and work." - Ronald Freedman, United University Professions Albany

"Stop NY Fracked Gas Pipeline, (SNYFGP) fought the NED pipeline... And we won. Then we helped to fight the Sheridan Hollow powerplant... And we won again. Now we are fighting the Albany Loop Pipeline... And we expect to win once again. Comptroller DiNapoli's announcement that he is divesting the state pension fund from fossil fuels will help limit funding for future fossil fuel projects and promote investments in renewable energy. Thank you Comptroller! Now we hope we can stop fighting infrastructure and move our energies to promoting renewable energy." - Becky Meier, Co-Founder, Stop NY Fracked Gas Pipeline (SNYFGP)

"PSC-CUNY, AFT #2334, representing 30,000 faculty and professional staff at the City University of New York, is proud to have been a part of the state-wide effort to accomplish divestment of fossil fuel stocks from the Common Retirement Fund of NYS. As state workers, we stand in solidarity with other state workers who can rest assured that their hard-earned pension funds will be protected from the failing fossil fuel sector of our economy and from the destructive effects it has on our planet's climate. We thank all those who have advocated for fossil fuel divestment and will stand the course to see it through its final stages of divestment. This is an important development for the climate movement and its allies." - Nancy Romer, Chair, Environmental Justice Working Group, PSC-CUNY/AFT #2334

"The continuing record-breaking extreme weather this year nationwide is yet another sign that we must radically reduce the greenhouse gases that fuel the climate crisis," said Bob Cohen, Policy Director of Citizen Action. "We praise Comptroller DiNapoli, who is finally acting to align New York's investment policies with New York's climate values and signaling to other governmental entities to do the same. We also applaud DIVEST NY, backed up by thousands of committed New Yorkers, for their tireless work promoting climate action, and Senator Liz Krueger, who led the legislative effort to stop funding climate destruction."

"This is yet more proof that we, the people, can make lasting change when we decide to come together to demand that we divest from industries that threaten the health and well-being of our planet. Divestment from fossil fuels is a good start and inspiration for other state, city and local governments to follow. Our forests are burning, our lungs are polluted, there are jobs lost and lives disturbed due to prioritizing profits for the few over the wellbeing of the many! We must divest now!" - Yousef Zakaria, Coordinator, CODEPINK

"News of the fossil fuel divestment of New York State's massive pension fund is a breath of fresh air! The time is right to stop financially supporting industries that pollute the environment, compromise human health and destabilize our climate. Hopefully, a plethora of funds and institutions will follow suit as divestment is an important tool as we work to mitigate an increasingly disrupted climate." - Sally Courtright, The Climate Reality Project: Capital Region, NY Chapter

"New York is once again leading the way in moving off fossil fuels," said Eric Weltman, a Brooklyn-based senior organizer with Food & Water Action. "We banned fracking, and now thanks to Comptroller DiNapoli's leadership we've struck another blow to the dirty energy corporations profiting from creating a climate emergency. But we cannot relent until New York has put a stop to all new fossil fuel projects, while shutting down existing pipelines and power plants."

"We applaud New York State Comptroller DiNapoli in his announcement on divestment. This is yet another grassroots victory for the climate movement in New York State. Our movement has banned fracking, passed the Nation's most ambitious climate legislation, and now this. We are an unstoppable force that will not rest until we realize a just transition away from fossil fuels." - Ryan Madden, Sustainability Organizer, Long Island Progressive Coalition

"NYCD16 Indivisible salutes Comptroller DiNapoli's monumental and impactful decision to divest the NYS Pension Fund from fossil fuel companies. It's past time to stop investing in an industry that purposefully deceived the American people about its role in global warming, in order to amass the largest possible profit at the expense of all life on our planet. Now, New York State needs to stop building new fossil fuel infrastructure!" - Natalie Polvere and Iris Hiskey Arno, Co-Chairs Environment Committee, NYCD16 Indivisible

"This decision represents a powerful act of compassion and justice. There is no morally acceptable future in which investors seek profit from the destruction of life itself. Today, New York State stands on the side of the angels." - Rev. Ken Scott, Capital Region Organizer, GreenFaith

"Low-income and communities of color suffer most of the damage from the use of fossil fuels, so divestment is an important step in promoting environmental justice. New York needs to be a world leader in transitioning to a sustainable future based on clean, renewable energy and a commitment to a just Green New Deal. We must expand our efforts to break free from fossil fuels," - Francis Magai, PAUSE (People of Albany United for Safe Energy).

"As the economic risks from climate change have mounted, it makes clearer the need for bolder action by government, business and investors. We can build an economy by redirecting our assets out of fossil fuels and into investments in all sectors that enable a more equitable and sustainable economy," said David Levine, President, American Sustainable Business Council. "On behalf of the over 250,000 businesses and investors we represent, we applaud the NY State Comptroller in setting the bar high with a comprehensive climate action plan as an example for the rest of the country to follow."

"Sheridan Hollow Alliance for Renewable Energy (SHARE) is grateful for the climate leadership shown by Comptroller DiNapoli in divesting the state pension fund from fossil fuels," said Merton Simpson, Albany County Legislator and Co-Chair of SHARE. "The rapid transition to a renewable energy future is so important to Sheridan Hollow, an environmental justice community that has been polluted for over a century by the burning of coal, oil, garbage and gas in order to heat and cool the NYS Capitol and Empire State Plaza. Divestment supports us in our efforts to shut down the fossil fuel infrastructure in our community and invest in renewables for our neighbors and for the New York State Capitol."

"Comptroller DiNapoli's announcement is welcome news," says 350Brookyn member Sara Gronim. "New Yorkers have worked long and hard to help him recognize that we must pull investments out of dying industries that are killing us all. We look forward to the positive role our New York State pension funds will play in moving us towards a better future."

"Jewish Climate Action Network NYC thanks Comptroller DiNapoli for taking a leadership role and helping to, once again, propel New York State into a leadership role in fighting climate change. His announcement to divest the state's pension fund from fossil fuel companies and suppliers will be far reaching in achieving an economy and a just society based upon renewables. We are honored to be part of the DivestNY coalition and applaud the efforts of all who worked tirelessly to achieve this milestone announcement." - Lori Robinson, Jewish Climate Action Network NYC

"Mothers Out Front - Dutchess County, whose members are dedicated to protecting children from the climate crisis, applauds the announcement by New York State Comptroller Thomas DiNapoli of a fossil fuel divestment plan for New York State's Pension Fund. This plan sends a powerful message that New York State is committed to combating global warming by transitioning away from fossil fuels, including fracked gas. As investments in renewable energy technologies increase, this plan will also contribute to the continued health of New York State's Pension Fund." - Sandi Stratton-Gonzalez, Mothers Out Front - Dutchess County

"The WESPAC Community thanks New York State Comptroller Tom DiNapoli for committing to divest the state's public pension funds from fossil fuels and for positioning New York as a leader in the fight against the global climate crisis. Our times demand strong action to move us towards a more stable, safe and sustainable future!" - Nada Khader, Director, WESPAC

"New York is once again stepping into a leadership role on climate action. I applaud Comptroller DiNapoli's plan to eliminate investments in fossil fuels from the Common Retirement Fund. This decision sends the message that fossil fuels are no longer a sound financial investment and will contribute to the shift towards an economy powered by renewable energy. The Divest NY coalition is to be commended for their tireless efforts to move NY forward." - Sue Hughes-Smith, Climate Solutions Accelerator of the Genesee-Finger Lakes Region

"Westchester for Change and Stop the Algonquin Pipeline Expansion (SAPE) are heartened by the announcement that Comptroller DiNapoli will initiate a process to begin divestment of the $226 billion Common Retirement Fund from fossil fuels. We celebrate the tremendous work by fellow climate activists in the DivestNY coalition and throughout the state who have consistently upheld the belief that divestment is a powerful tool in addressing climate change. This action will reverberate across the nation and throughout the world." - Susan Van Dolsen, Co-Founder, SAPE & Co-Organizer, Westchester for Change and Diane Torstrup, Co-Organizer, Westchester for Change

"For faith communities around the world, the climate emergency and fossil fuel divestment are profound moral issues. Comptroller DiNapoli's commitment to divest from fossil fuel companies that fail to have real transition plans to get out of fossil fuel production is a genuine act of moral leadership. His climate action plan sends a message to corporations that it is unacceptable to profit from activities that threaten the future of our society and the planet." -Sister Eileen O'Connor, RSM & Roger Cook, Co-Conveners, Interfaith Climate Justice Community of WNY

"Indivisible Mohawk Valley celebrates a huge victory for the climate! We congratulate NYS Comptroller Tom DiNapoli on the announcement of his plan to effectively divest the NYS Common Retirement Fund from fossil fuels and achieve a net zero portfolio by 2040. It has taken years of hard work by many climate activists and state legislators to help achieve this plan. With bold climate action so desperately needed to combat the climate emergency, this news comes not a moment too soon. Thanks to the leadership of Comptroller DiNapoli and Senator Liz Krueger on the divestment issue, New York will again be at the leading edge of climate action and will provide a critical boost to the fossil fuel divestment movement nationally and worldwide!" -Mona Perrotti, Co-Chair, Climate Crisis Working Group, Indivisible Mohawk Valley

"Earlier this year, hundreds of us shut down the Comptroller's office, with a dozen arrests, to send him the message that we are in a crisis. The decision to decarbonize is a great step in the right direction, deserving praise, but our governments and institutions must go much deeper and further if we have any hope of averting tragedy. As we fiddle, carbon continues to fill the atmosphere and ecologies continue to be decimated." - John Johanson, Extinction Rebellion - Capital District

"Dutchess County Progress Action Alliance, DCPAA, is heartened by the announcement of NYS Comptroller DiNapoli that commits NYS to divestment from fossil fuels. Along with divestment actions the world over this decision supports the urgently needed transition away from fossil fuels to renewable energy and well-paying jobs. Fossil Fuel divestment helps to ensure that NYS pension funds remain robust, and that we have a fighting change to address climate change and save our planet." - Caroline Fenner, Dutchess County Progress Action Alliance

"These groundbreaking initiatives by the Comptroller address the climate crisis and remove climate-related risk from New York's state pension holdings. The world can't wait for fossil fuel companies to decide to become part of the solution - pensioners deserve safe investments that help move us a clean energy future. Congratulations to Senator Liz Krueger and the many, many climate activists that helped make this happen. We hope that California is paying attention!" - Sandy Emerson, Board President, Fossil Free California

"We chanted, hung banners, signed petitions, demonstrated by the thousands, occupied offices and got arrested. The Peoples Climate Movement, NY and dozens of different organizations coalesced to demand New York State divest its pension funds from fossil fuel investments. We maintained our activism and today, we won. We acknowledge the Comptroller for taking this important action amidst the worsening climate catastrophe. We are alarmed that the clock is ticking down. "Better late than never" will be too late." - Marilyn Vasta, Peoples Climate Movement, New York

"I'm heartened to hear the agreement is aligned with the goals outlined in the Paris Accord. I'm proud to have signed a divestment letter with 250 Elected Officials to Protect New York asking the Comptroller to make the right fiduciary decision and protect the pension fund," said Albany County Legislator William Reinhardt, Elected Officials to Protect America-New York Leadership Council. "The coalition that brought us together have shown leadership and courage standing up to the oil industry to ensure our public servants need not worry about their retirement investments, and for a brighter tomorrow for all. It is my hope that New York's actions will start a domino effect as other states realize the need to divest their pension funds."

"As a member of the Divest NY coalition, a Financial Advisor, and a Town Councilor in the Town of Manlius, I am overjoyed at the success of the campaign to divest the New York State Common Retirement Fund from fossil fuel companies. It is not often that a group of activists and citizens can come together and truly change the world. The hard work and dedication from the people of Divest NY is nothing short of awe-inspiring. I applaud the decision of the Comptroller to move forward with this comprehensive fossil fuel divestment strategy, ensuring not only the financial performance of the pension fund, but also the future of the planet. I thank him for his leadership and for his commitment to my daughters' future, the future of New Yorkers, and the future of all people, all around the world." - Katelyn M. Kriesel, Manlius Town Councilmember, Elected Officials to Protect America-New York Leadership Council

"I am in full support of divesting from fossil fuel. New York State's pension investments should be reflective of our state's priorities. After working so hard to pass the Climate Leadership Community Protection Act (CLCPA), it is disingenuous to also continue to invest in fossil fuel.

There is still a great deal of work to be done but this is a step in the right direction. Thank you Comptroller DiNapoli for joining us in our clean energy efforts." - NYS Assemblywoman Latrice Walker

"The decision of State Comptroller Tom DiNapoli to decarbonize the New York State Common Retirement Fund and divest from its fossil fuel holdings is a remarkable step of progress in combating climate change. But our work is far from over. Let this be the first of many major environmental victories made by New York State in the years to come." - Matt Oill, New York Youth Climate Leaders

"Like New York's ban on fracking, this move will garner global attention and praise, and it makes good economic sense," said Bob Rossi, Executive Director of the New York Sustainable Business Council. "While the future of fossil fuel investments looks grim, the clean energy sector is booming with tech innovation and accelerating popular demand. New York should capitalize on this energy transition. We applaud Comptroller DiNapoli and urge him to go one step further by reinvesting our pension fund specifically in the growing renewable energy business community based here in New York State. This would ensure their success, growth, and ability to employ more and more New Yorkers."

"I urge the members and leadership of my union the Public Employees Federation and CSEA and NYSUT to support "decarbonize the NYS Pension Fund" which includes divesting from fossil fuel corporations and is a major step forward by Comptroller DiNapoli. This divestment will be converted to investing in renewable and sustainable energy sources, making our fund more fiscally responsible and valuable during the climate change crisis. The Albany County Central Federation of Labor passed a resolution supporting divestment in fossil fuels as did the Troy Area Labor Council. As First Vice President of ACCFL and Delegate to TALC, I urge the entire labor movement to decarbonize pension funds." -Doug Bullock, a state pensioner and Albany County Central Federation of Labor 1st VP.

"I am thrilled that Comptroller DiNapoli is moving forward with aligning New York's money with our values and our climate goals. Fiduciarily and morally, divestment from fossil fuels is a necessity. The fossil fuel industry has proven itself destructive, extractive, and morally bankrupt. With their track record of polluting and displacing our communities, along with decades of efforts to mislead the public on climate science, it is clear that there is no way to engage with these companies as shareholders or attempt to change their basic business model. This industry has shown no regard for the well-being of our families, the breathability of our air, or the health of our natural world. As we have seen, the consequences of climate change, pollution, and environmental destruction are already being felt by those least responsible for causing these problems-- poor communities and communities of color. If New York is as committed as we say we are to tackling the climate crisis and environmental racism, we cannot continue to endorse this industry or its practices. While our climate justice work does not end here, the advocates who have been pushing for this change for years should be incredibly proud of this achievement today." - NYS Senator Julia Salazar
350 is building a future that's just, prosperous, equitable and safe from the effects of the climate crisis. We're an international movement of ordinary people working to end the age of fossil fuels and build a world of community-led renewable energy for all.
LATEST NEWS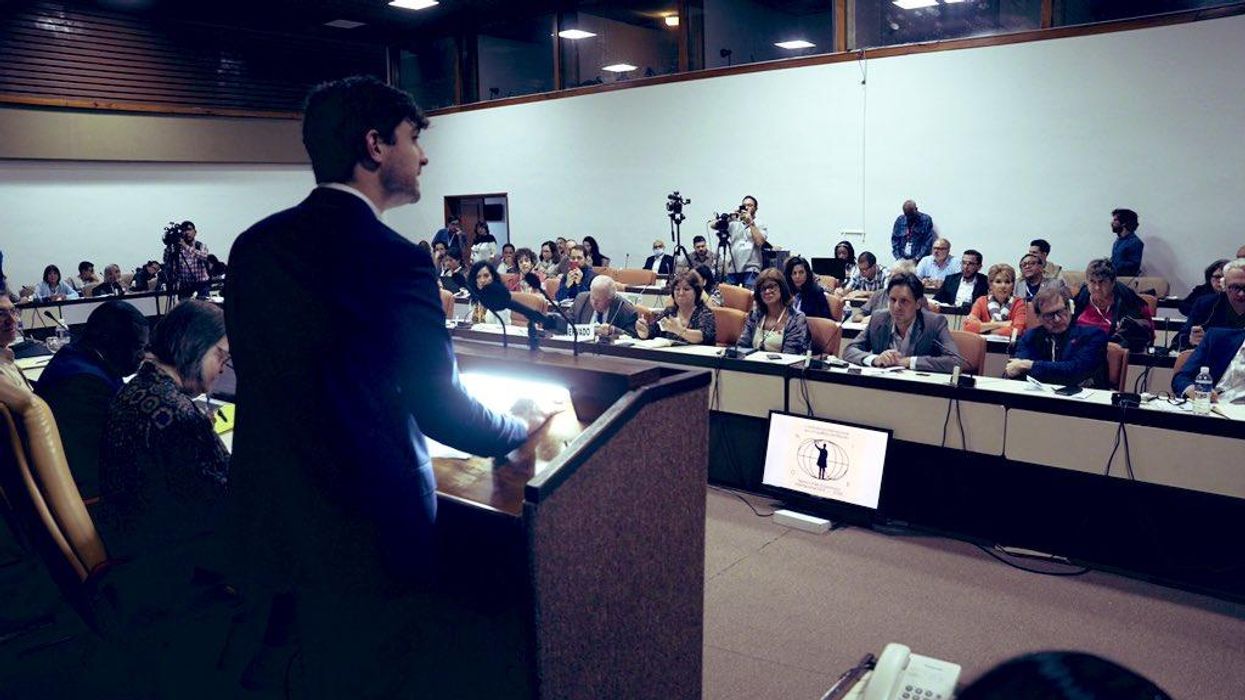 "What is the common vision to guide the Global South out of this crisis?" asked the Progressive International. "What is the plan to win it?"
Delegates to the Havana Congress on the New International Economic Order—a gathering organized by the Progressive International and attended by more than 50 scholars and policymakers from 26 countries across all six inhabited continents—agreed over the weekend on a declaration that outlines a "common vision" for building an egalitarian and sustainable society out of the wreckage of five decades of neoliberal capitalism.
"The crisis of the existing world system can either entrench inequalities," the declaration asserts, or it can "embolden" popular movements throughout the Global South to "reclaim" their role as protagonists "in the construction of a new world order based on justice, equity, and peace."
Delegates resolved to focus their initial efforts on strengthening the development and dissemination of lifesaving technologies in low-income nations.
"Delegates agreed that a key priority must be to secure science and technology sovereignty."
This decision comes one year after Cuban officials announced, at a press conference convened by the Progressive International (PI), their plan to deliver 200 million homegrown Covid-19 vaccine doses to impoverished countries abandoned by their wealthy counterparts and Big Pharma—along with tools to enable domestic production and expert support to improve distribution.
It also comes as Cuba assumes the presidency of the Group of 77 (G77), a bloc of 134 developing countries in Africa, Asia, and Latin America where "the combined crises of food, energy, and environment" are escalating, PI noted.
"What is the common vision to guide the Global South out of this crisis?" the coalition asked. "What is the plan to win it? What is the New International Economic Order for the 21st century?"
"After two days of detailed discussions about how to transform our shared world, delegates agreed that a key priority must be to secure science and technology sovereignty," PI general coordinator David Adler said Sunday at the conclusion of the Havana Congress. "From pharmaceuticals to green tech, from digital currencies to microchips, too much of humanity is locked out of both benefiting from scientific advances and contributing to new ones. We will, as today's declaration calls for, work to build 'a planetary bloc led by the South and reinforced by the solidarities of the North' to liberate knowledge and peoples."
Speaking at the January 12 ceremony during which Cuba ascended to the G77 presidency, Cuban Foreign Minister Bruno Rodríguez Parrilla emphasized the need for coordinated action across the Global South on science and tech, arguing that "scientific-technical development is today monopolized by a club of countries that monopolize most of the patents, technologies, research centers, and promote the drain of talent from our countries."
The G77 Summit on Science, Technology, and Innovation, scheduled for September in Havana, seeks to "unite, complement each other, integrate our national capacities so as not to be relegated to future pandemics," said Parrilla.
During his speech on the first day of the Havana Congress, meanwhile, former Greek Finance Minister Yanis Varoufakis called for a new non-aligned movement to "end the legalized robbery of people and Earth fueling climate catastrophe."
\u201cAt the Havana Congress on the New International Economic Order, @yanisvaroufakis calls for a New Non-Aligned Movement to "end the legalised robbery of people and Earth fuelling climate catastrophe."\n\nRead his full speech here: https://t.co/P8zdht8FD9\u201d

— Progressive International (@Progressive International) 1674836693
Read the full Havana Declaration on the New International Economic Order:
The Havana Congress,
Recalling the role of the Cuban Revolution in the struggle to unite the Southern nations of the world, and the spirit of the 1966 Havana Tricontinental Conference that convened peoples from Asia, Africa, and Latin America to chart a path to collective liberation in the face of severe global crises and sustained imperial subjugation;
Hearing the echoes of that history today, as crises of hunger, disease, and war once again overwhelm the world, compounded by a rapidly changing climate and the droughts, floods, and hurricanes that not only threaten to inflame conflicts between peoples, but also risk the extinction of humanity at large;
Celebrating the legacy of the anti-colonial struggle, and the victories won by combining a program of sovereign development at home, solidarity for national liberation abroad, and a strong Southern bloc to force concessions to its interests, culminating in the adoption of the U.N. Declaration on the Establishment of a New International Economic Order (NIEO);
Acknowledging that the project of decolonization remains incomplete, disrupted by concerted attacks on the unity of the South in the form of wars, coups, sanctions, structural adjustment, and the false promise that sovereign development might be won through integration into a hierarchical world system;
Emphasizing that the result has been the sustained divergence between North and South, characterized by the same dynamics that defined the international economic order five decades prior: the extraction of natural resources, the enclosure of 'intellectual property,' the plunder of structural adjustment, and the exclusion of the multilateral system;
Recognizing that despite these setbacks, the flame of Southern resistance did not die; that the pursuit of sovereign development has yielded unprecedented achievements—from mass literacy and universal healthcare to poverty alleviation and medical innovation—that enable a renewed campaign of Southern cooperation today;
Stressing that this potential for Southern unity is perceived as a threat to Northern powers, which seek once again to preserve their position in the hierarchy of the world system through mechanisms of economic exclusion, political coercion, and military aggression;
Seizing the opportunity of the present historical juncture, when the crisis of the existing world system can either entrench inequalities or embolden the call to reclaim Southern protagonism in the construction of a new world order based on justice, equity, and peace;
The Havana Congress calls to:
Renew the Non-Aligned Movement: In the face of increasing geopolitical tensions born from a decisive shift in the global balance of power, the Congress calls to resist the siren song of the new Cold War and to renew the project of non-alignment, grounded in the principles of sovereignty, peace, and cooperation articulated at the 1955 Bandung Conference, 1961 Non-Aligned Conference, 1966 Tricontinental Conference, and beyond.


Renovate the NIEO: To accompany the renewed non-aligned movement, the Congress calls to renovate the vision for a New International Economic Order fit for the 21st century; a vision that must draw inspiration from the original Declaration, but also account for the key issues—from digital technology to environmental breakdown—that define the present conditions for sovereign development; and to enshrine this vision in a new U.N. Declaration on the occasion of its 50th anniversary.


Assert Southern Power: The Congress recognizes that economic liberation will not be granted, but must be seized. As the original call for a New International Economic Order was won through the exercise of collective power in the coordinated production of petroleum, so our vision today can only be realized through the collective action of the South and the formation of new and alternative institutions to share critical technology, tackle sovereign debt, drive development finance, face future pandemics together, as well as coordinate positions on international climate action and the protection of national sovereignty over the extraction of natural resources.


Accompany Cuba in the G77: The Congress recognizes the critical opportunity afforded by Cuba's presidency of the Group of 77 plus China to lead the South out of the present crisis and channel the lessons of its Revolution toward concrete proposals and ambitious initiatives to transform the broader international system.


Build a Planetary Bloc: The Congress calls on all peoples and nations of the world to join in this struggle to definitively achieve the New International Economic Order; to build a planetary bloc led by the South and reinforced by the solidarities of the North, whose peoples recognize their obligation to resist the crimes committed in their names; and to bring the spirit of this Havana Congress into the communities that we call home.
News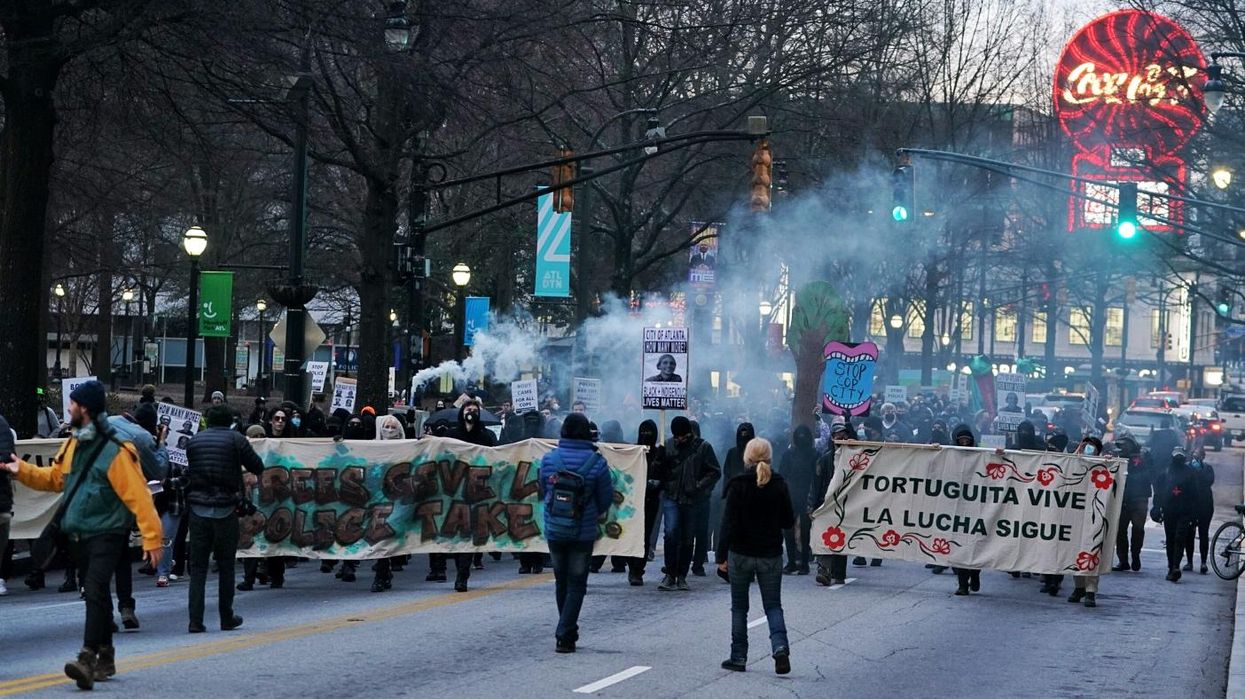 "It is imperative that we demand an independent investigation into the police murder of Manuel 'Tortuguita' Paez Terán," said one group. "We join calls for the termination of the lease and for Mayor Dickens' resignation."
A coalition of more than 1,300 climate and racial justice groups from across the United States on Monday joined a call for an independent investigation into the police killing of forest defender Manuel Paez Terán earlier this month, and demanded the resignation of Atlanta Mayor Andre Dickens.
Nearly two weeks after the fatal shooting of the 26-year-old activist and medic—known as Tortuguita—Dickens "has still failed to condemn the killing," said the groups, and has instead opted "to condemn protestors and parrot the rhetoric of extreme right-wing governor Brian Kemp."

Tortuguita was shot and killed on January 18 when a joint task force including Atlanta police officers raided an encampment at Weelaunee forest. The forest is the site of a proposed $90 million police training facility known as Cop City.
"His championing of Cop City occurs against the backdrop of a continued investment in the gentrification of Atlanta and a continued disinvestment of affordable housing for a city identified as having the country's highest level of wealth inequality."
Over the weekend Dickens, a Democrat, condemned people who have protested Tortuguita's killing in Atlanta, accusing protesters of traveling to the city to "wreak havoc" at demonstrations that were overwhelmingly peaceful.

"Within a few hours of the shooting, Dickens tweeted support for [an] injured state trooper and completely ignored the death at the hands of a task force which included Atlanta police officers on his watch," wrote the groups, which include People vs. Fossil Fuels, Jewish Voice for Peace, Climate Justice Alliance, and Oil Change International. "As a growing number of Atlanta residents, national and global news outlets, and human rights and environmental organizations worldwide call for an investigation of the police narrative of Tortuguita's death, Dickens has dismissed their concerns. He has refused to bring any scrutiny to the one-sided and unsubstantiated recounting of events. Dickens has yet to offer condolences to the slain protestor's family."
The groups noted that Dickens and the Atlanta City Council have the authority to terminate the land lease for Cop City in the forest and called for the mayor to do so immediately, denouncing his strong support for the Atlanta Police Foundation's proposal.
"His championing of Cop City occurs against the backdrop of a continued investment in the gentrification of Atlanta and a continued disinvestment of affordable housing for a city identified as having the country's highest level of wealth inequality," said the groups. "Mayor Dickens can somehow find $90 million dollars for Cop City, one third of which will come from taxpayer money. Still, he can't find money to keep our already overwhelmed hospitals open or to finance much-needed affordable housing."
Ikiya Collective, a signatory of the letter, noted that the training slated to take place at Cop City "will impact organizing across the country" as police are trained to respond to popular uprisings.
"This is a national issue," said the collective. "Climate justice and police brutality are interconnected, which is why we are joining the Stop Cop City calls to action with the frontline communities in Atlanta."
"It is imperative that we demand an independent investigation into the police murder of Manuel 'Tortuguita' Paez Terán," said Ikiya Collective. "We join calls for the termination of the lease and for Mayor Dickens' resignation."
News
Brazil's far-right ex-president has applied for a visa to remain in the U.S. amid worsening legal troubles in his home country, where he is facing multiple investigations.
Brazil's far-right ex-president Jair Bolsonaro has applied for a six-month visitor visa to remain in the United States amid worsening legal troubles in his home country.
U.S. authorities received Bolsonaro's application on Friday, The Financial Timesreported Monday, citing "his lawyer, Felipe Alexandre, who has advised the former president not to leave the country while it is being processed—a period that could last several months."
Bolsonaro is facing multiple investigations in Brazil. That includes longstanding probes into alleged wrongdoing committed during his four-year presidential term as well as the Brazilian Supreme Court's recently launched inquiry aimed at determining whether his incessant lies about electoral fraud are to blame for the coup attempt that his supporters launched in Brasília on January 8.
The close ally of former U.S. President Donald Trump—whose unceasing lies about his loss in the 2020 presidential election sparked a deadly right-wing insurrection in Washington two years ago—retreated to Florida on December 30, two days before the January 1 inauguration of his leftist successor, Luiz Inácio Lula da Silva, commonly known as Lula.
"He has been staying at the Kissimmee home of a former mixed martial arts fighter, José Aldo, where he is often thronged by adoring members of Florida's right-leaning Brazilian expat community," the Times noted. "Bolsonaro had been traveling on an A-1 visa reserved for diplomats and heads of state. It expired the day he left office, with a 30-day grace period."
Earlier this month, several members of U.S. Congress urged the Biden administration to rescind Bolsonaro's visa.
"We must not allow Mr. Bolsonaro or any other former Brazilian officials to take refuge in the United States to escape justice for any crimes they may have committed when in office," stated a letter to the White House signed by 41 Democratic lawmakers.
Alexandre claimed that there is no evidence that Bolsonaro committed any crimes related to the anti-democratic assault in Brasília, when his election-denying supporters ransacked Brazil's presidential palace, Congress, and Supreme Court.
Bolsonaro has tried to distance himself from the rioters, saying that they "crossed the line." In December, however, Bolsonaro broke his post-election silence to tell his backers—many of whom spent weeks after the October 30 runoff calling for a military coup to prevent Lula from taking office—that his political fate rested in their hands.
"Who decides where I go are you," Bolsonaro told a crowd outside the gates of the presidential residence on December 9. "Who decides which way the armed forces go are you."
Days later, hundreds of Bolsonaristas set fire to cars and buses and tried to breach federal police headquarters in Brasília in a preview of the larger January 8 insurrection.
A bigger right-wing mob invaded Brazil's main government buildings earlier this month under the false pretense that Lula's victory in October's election was the result of widespread fraud—a mistaken belief fueled by years of Bolsonaro and his allies' baseless attacks on the integrity of the country's election infrastructure, disinformation that spread rapidly on social media.
The day after the attack, thousands of democracy defenders took to the streets of Rio de Janeiro and São Paulo to demand jail time for those who carried out the violence as well as those who aided and abetted it.
Sen. Tim Kaine (D-Va.), head of the Senate Foreign Relations Committee's Western Hemisphere panel, said earlier this month that the U.S. should comply if Lula's administration requests Bolsonaro's extradition.
Alexandre, meanwhile, told the Times that Bolsonaro "might eventually decide to petition for a more permanent U.S. visa than the six-month extension he is seeking."
News
SUPPORT OUR WORK.
We are independent, non-profit, advertising-free and 100%
reader supported.